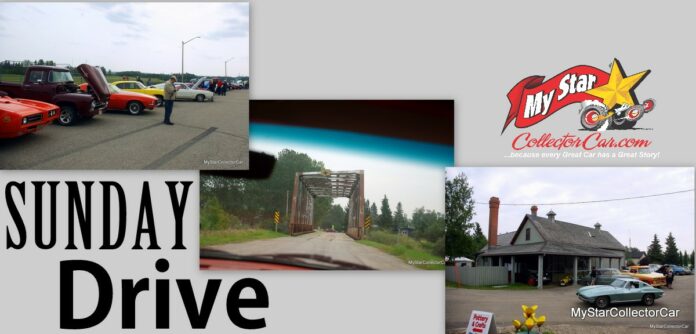 Sunday drives were a common practice for many older car guys when they were kids in their parents' family sedan many years ago.
The main goal was to assemble a family posse and hit the road for an unknown destination beyond the city limits. We at MyStarCollectorCar are old enough to remember this lost era, but our trip this past Sunday through the countryside involved visits to two car shows in a 60-year-old sedan that bore an eery resemblance to the car from our childhood Sunday drives.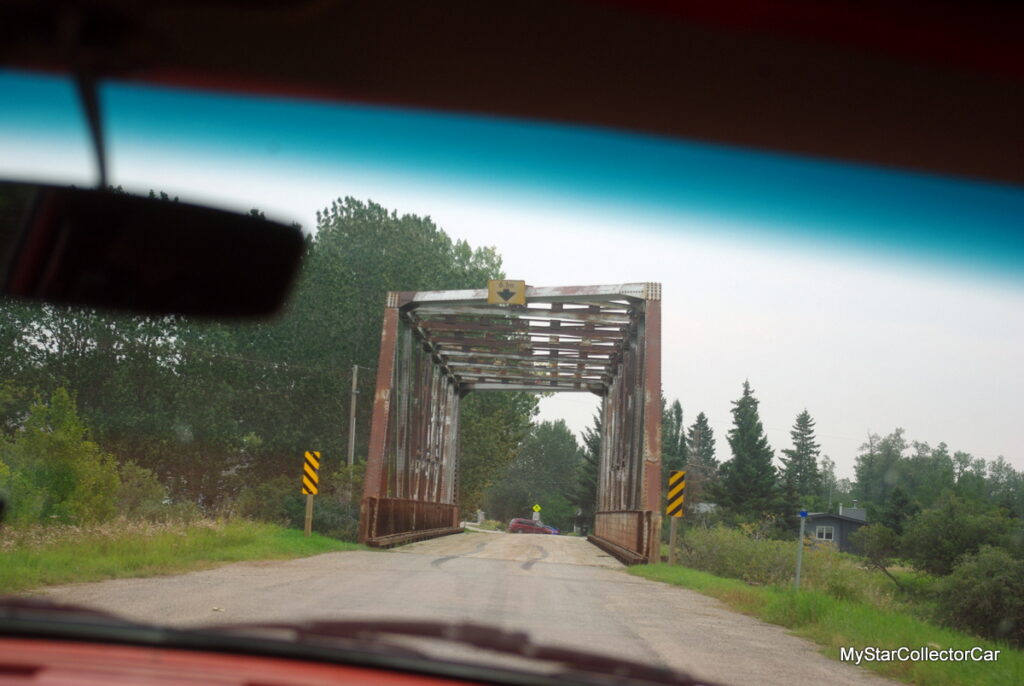 The first stop on our road adventure was an annual car show in the hamlet of Markerville, Alberta Canada, an area with strong ancestral links to the Icelandic community who first settled in the region in 1888-89.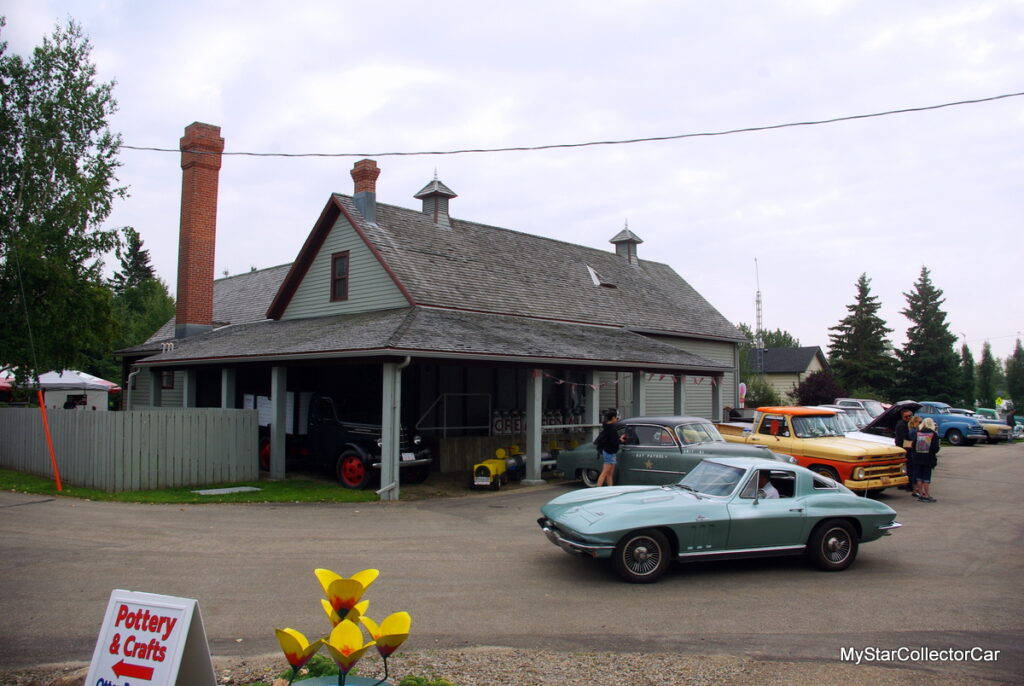 Markerville is located on the banks of a small river and is arguably one of the most picturesque communities in Central Alberta. Their annual car show is also an open house for their famous creamery and museum, so it is no surprise that car guys flock to the small community for the show.
This year's show was bursting at the seams and required some overflow parking for vintage rides. MyStarCollectorCar connected with the owner of a beautiful 1969 Mercury Cougar XR7 that had undergone a mild custom with Eliminator body components and a few other improvements from its stock condition.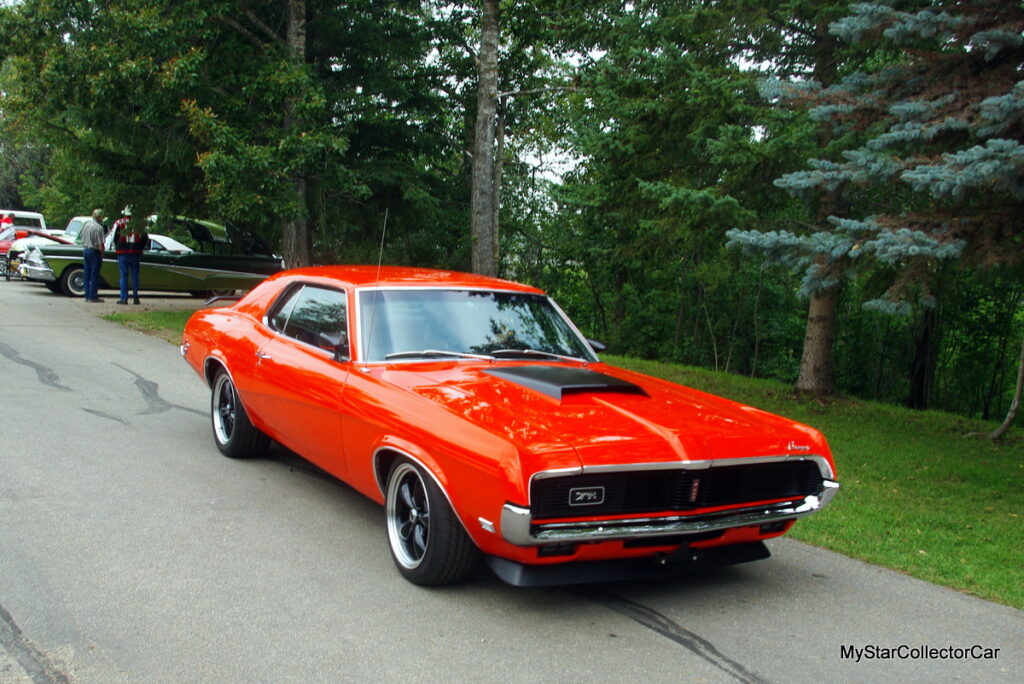 The Cougar's full story will be told in a future MyStarCollectorCar feature.
Another star of the show was a stock 1953 GMC ½ ton that has been with one owner since Day 1-and it's still with him after 70 years. The colorful owner still has the GMC's original bill of sale and built a long personal history with the truck over the past seven decades.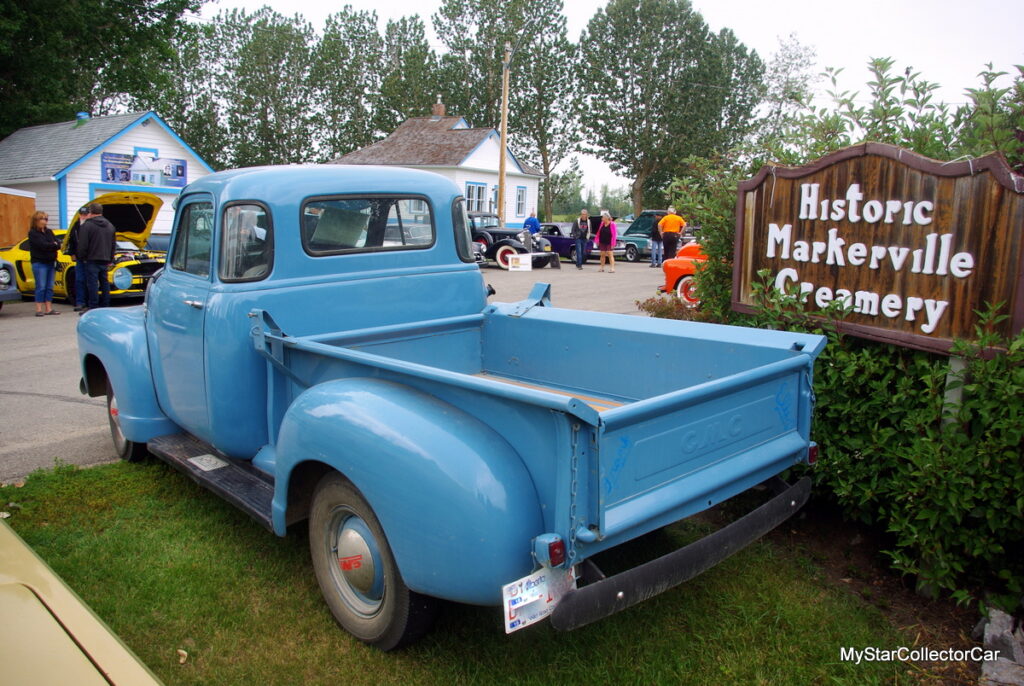 He was willing to share the details of his long history with his GMC so our MyStarCollectorCar readers can learn about the truck's role in his life in a future article.
Caroline, Alberta Canada is only about 30 minutes west of Markerville, so it was easy for us to hit the two shows on the same day. In fact, it was no surprise to see many vintage rides on the highway between the two communities because of the short distance.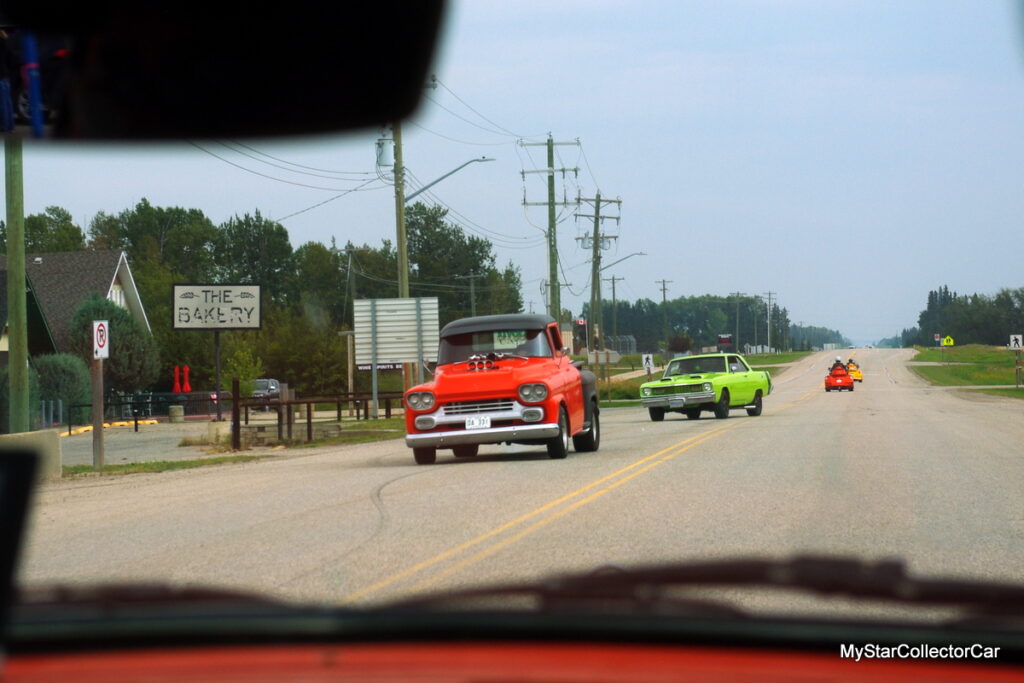 Caroline is a gateway town to Central Alberta's West Country and is a large community by comparison to Markerville. It is a friendly little town, and their annual car event showcases their small town hospitality, including a BBQ that is supported only by donations from customers.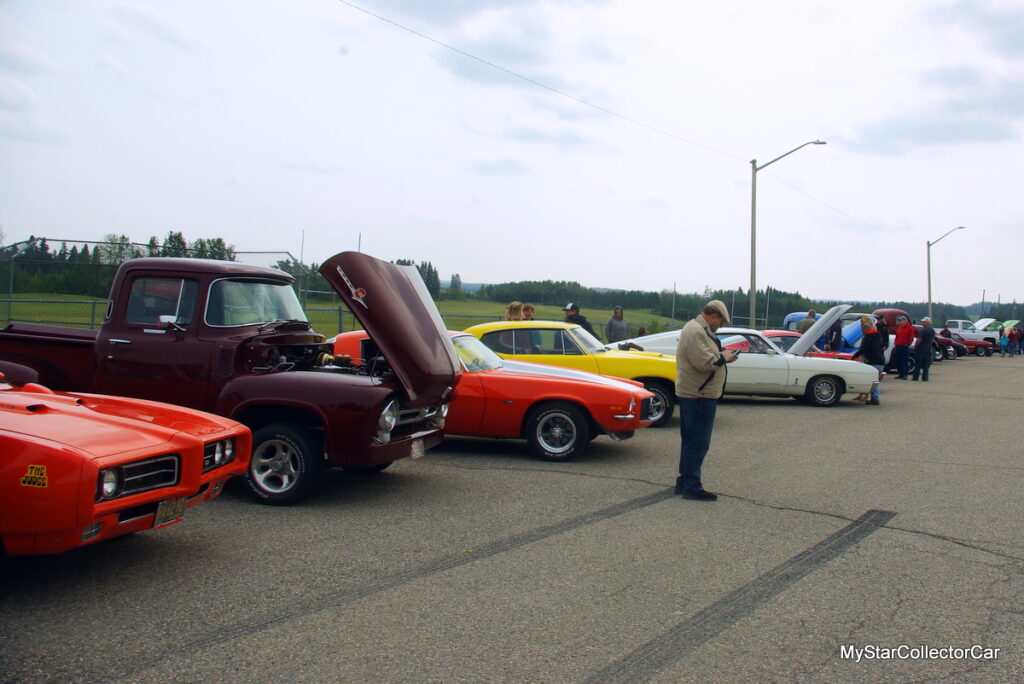 A 1959 Ford Fairlane 500 convertible was an attention-getter at the Caroline show, and we were able to get an interview with its owner. He has always been a big fan of the 1956 Fords because of his own history with the older cars, but he became the owner of his '59 Ford when he went to look at a 1956 Ford.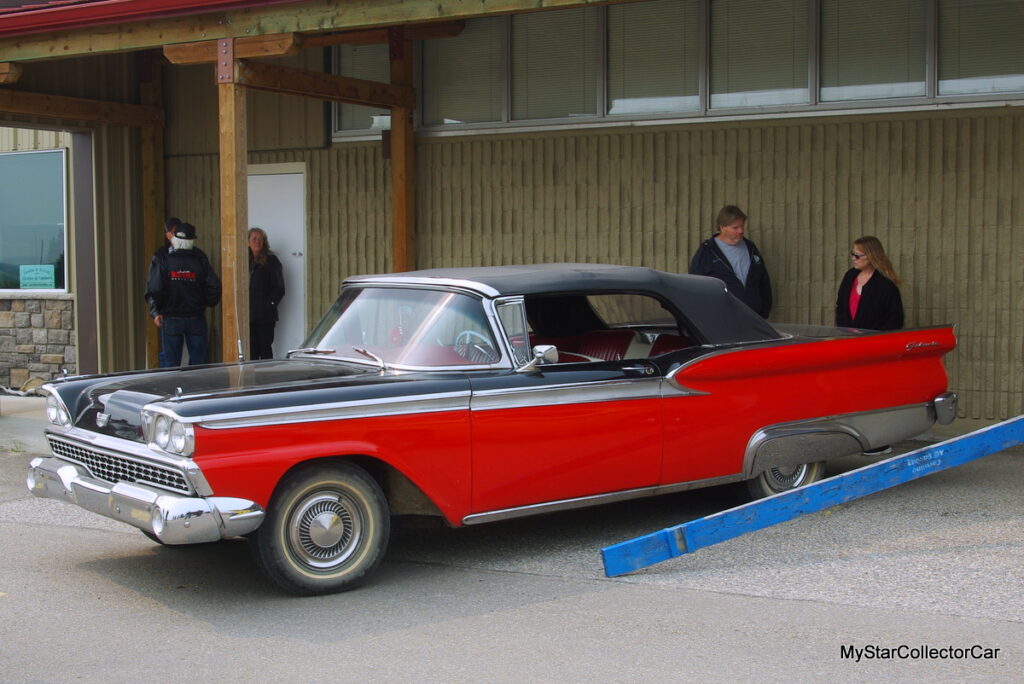 Read how and why he became the owner of the '59 Ford in a future MyStarCollectorCar article.
MyStarCollectorCar's final guest of honor at the Caroline show was a fully loaded 1968 Imperial Crown 4-door hardtop. This big beauty had every available option offered by Mother Mopar in '68-and every one of them will be listed in MyStarCollectorCar's future piece about this plush 55-year-old sedan.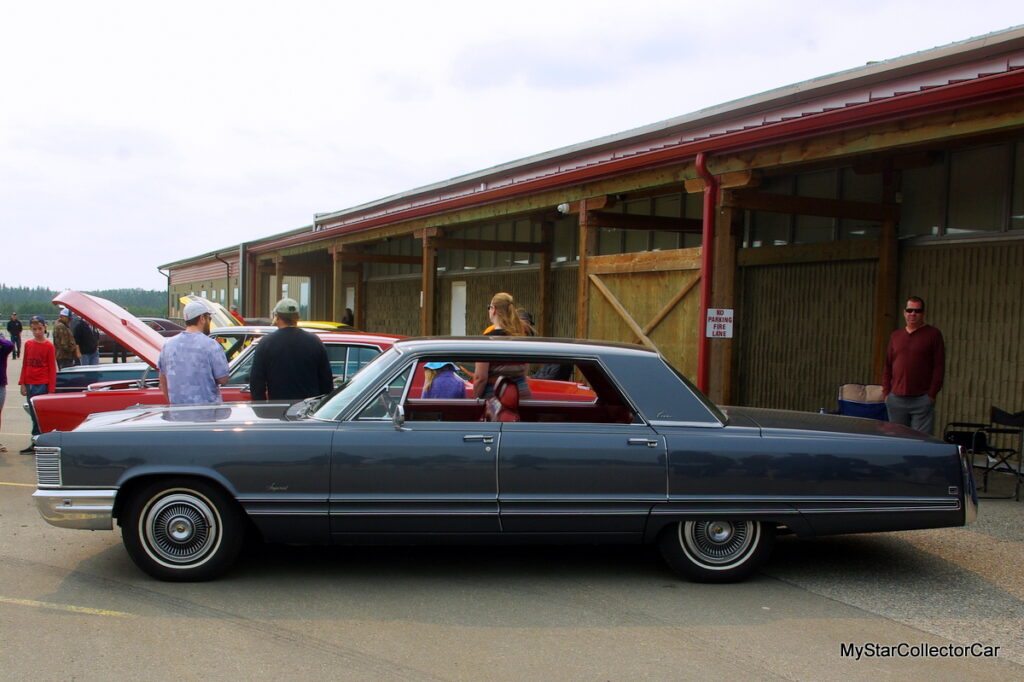 BY: Jim Sutherland
Jim Sutherland is a veteran automotive writer whose work has been published by many major print and online publications. The list includes Calgary Herald, The Truth About Cars, Red Deer Advocate, RPM Magazine, Edmonton Journal, Montreal Gazette, Windsor Star, Vancouver Province, and Post Media Wheels Section.