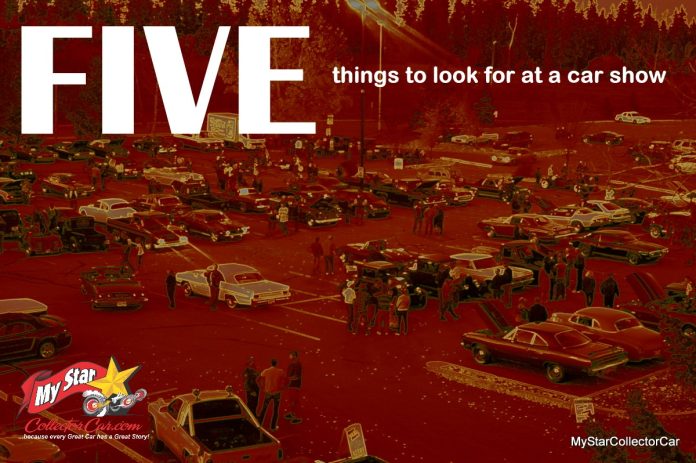 Car shows are at their peak in mid-summer, so spectators have endless options to attend an event.
The first thing is something you might not think about when you look at a classic–door fit. Door fit is the thing that drives restorers crazy because it's a tedious, repetitive process to rip a fender or door off to get the perfect straight line on the vertical and horizontal section of a door.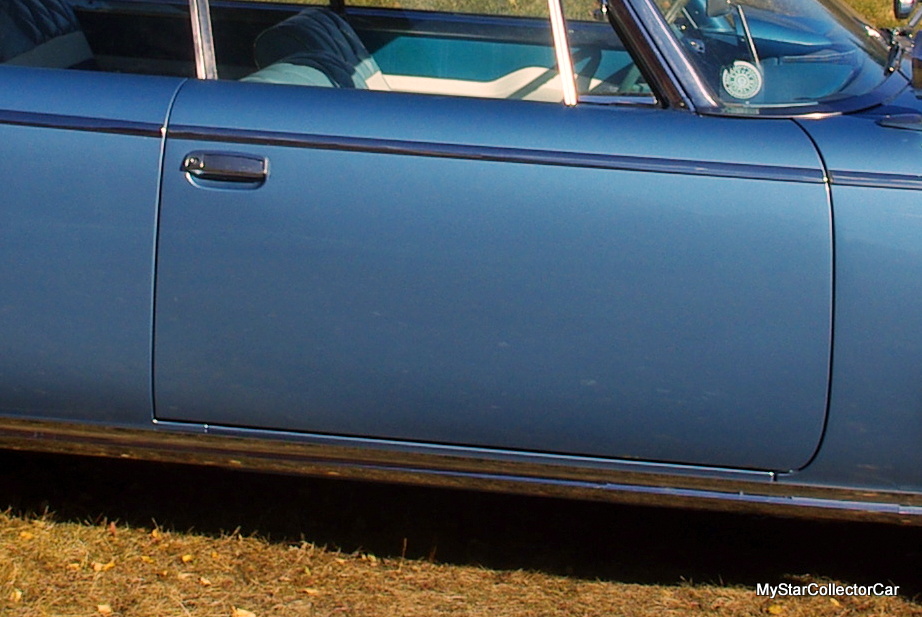 The door fit problem is even more complicated when you graft a new quarter panel on a car because reproduction panels are a guess at best for fit—even NOS (new old stock) panels aren't perfectly aligned with your specific car.
The other thing is you're enhancing history—not recreating it because mass production cars back in the day often came with poor door fit. The lesson from this? Tell the owner at a car show the door fit is spectacular on his car—that's like telling him he gets an A+.
The second thing to look for at a car show is a car that shows its age with weathered paint and rust.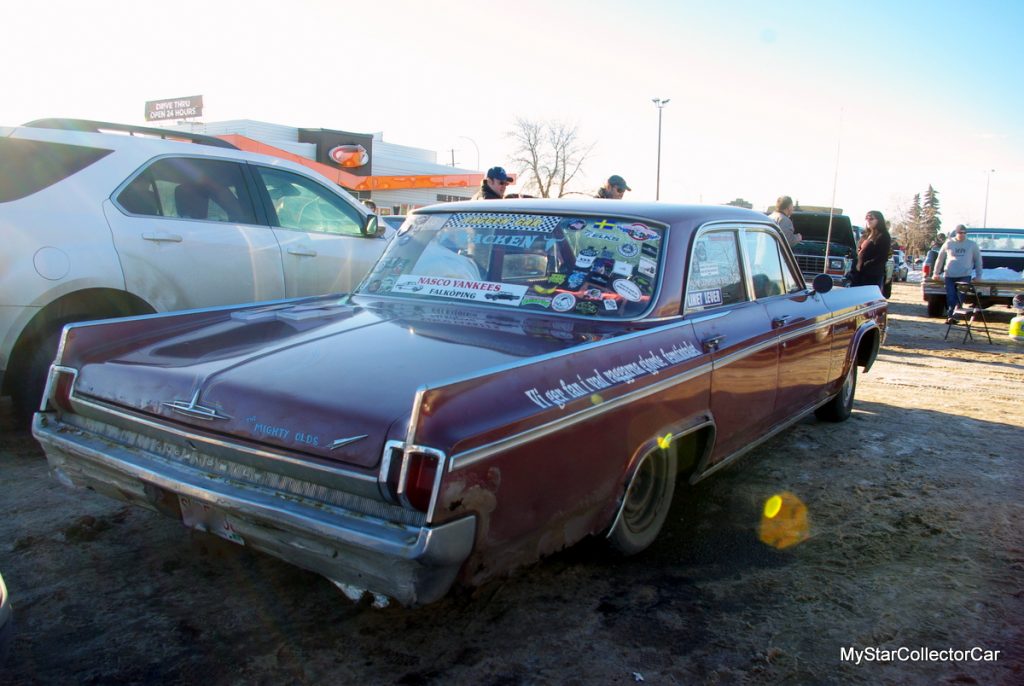 The reason is simple–guys who leave their cars in unrestored condition are usually good story tellers because they know they're going to get the usual questions about why it isn't painted. You'll get a colorful tale and a few life lessons when you talk to guys who own cars that show their history.
The third thing to look for at a car show is a crowd.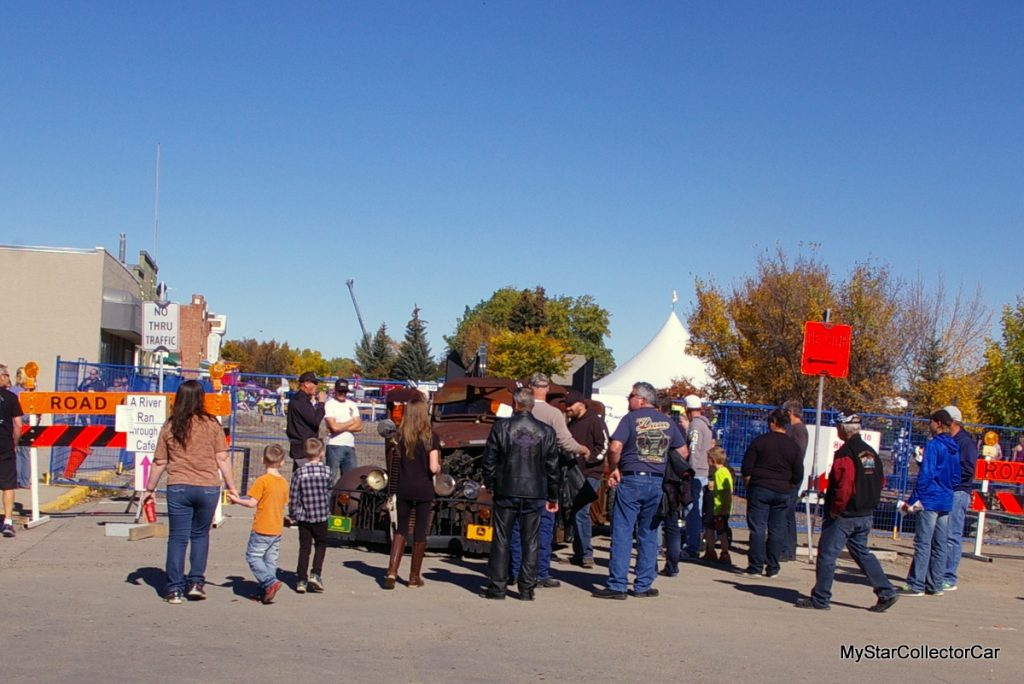 Crowds always form around cars or trucks that demand attention simply because of how they look. Some guys build these vehicles because they know it will grab attention—even at a big show. Be sure and meet the owner because those guys are just as outrageous as their vehicles—and like the guy who didn't restore his car (see above) they tell great stories.
The fourth thing to look for at a car show are the 'Please don't Touch' signs.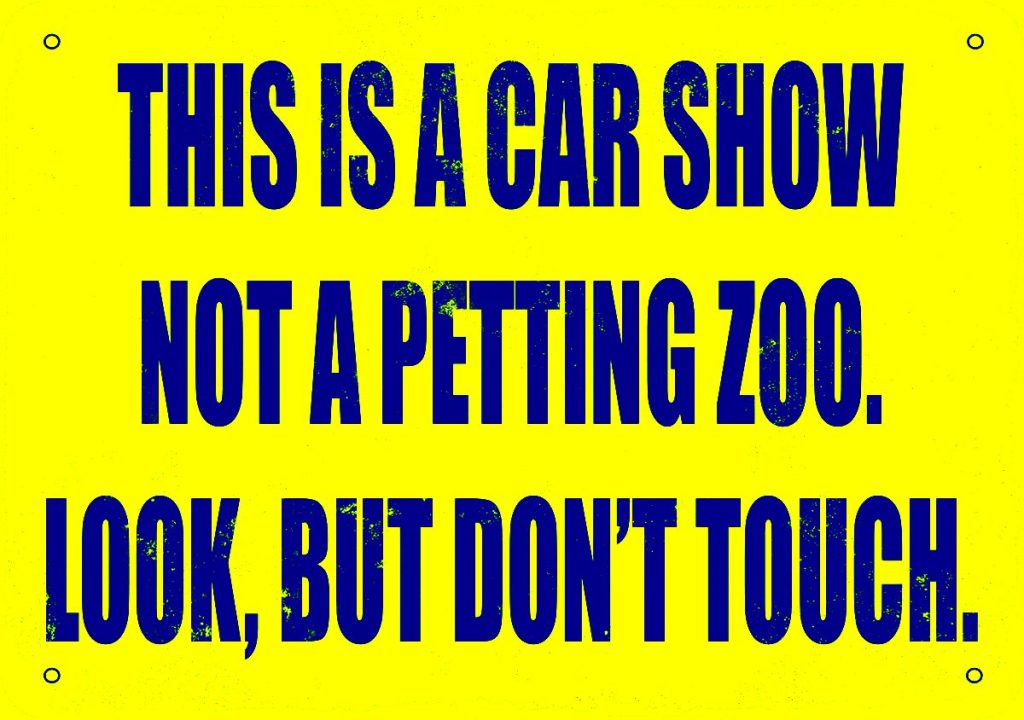 These signs are a reminder that these old cars and trucks are a massive investment in time and money, so putting your three-year-old on the hood or running board for a photo-op is wrong—and potentially dangerous. Simple advice—heed the signs.
The fifth thing to look for at a car show is a placard in front of the car or truck.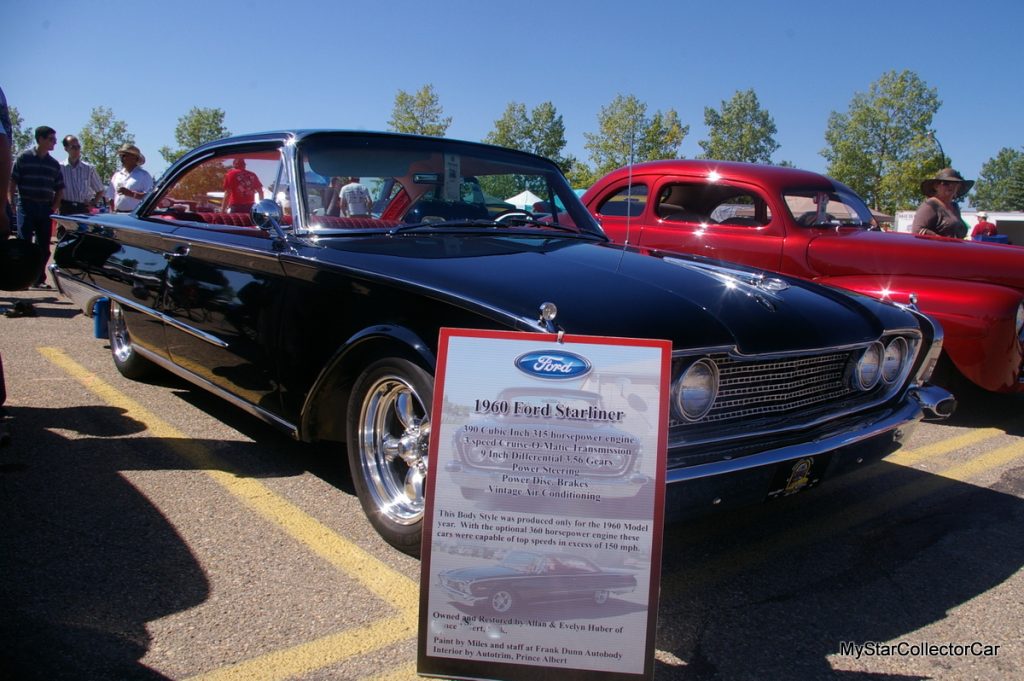 These custom posters come in many versions and most of them will tell you a lot about the car including many technical details. Some will have pictures of the car before, during and after the process of building the car. A few will have biographical information about the car's history. I look at those details because if a guy restored his Aunt Edna's car, that makes it an easy story to write a piece for MyStar. The human equation is always a highlight with old iron.
By: Jerry Sutherland
Jerry Sutherland is a veteran automotive writer with a primary focus on the collector car hobby. His work has been published in many outlets and publications, including the National Post, Calgary Herald, Edmonton Journal, Ottawa Citizen, Montreal Gazette, Saskatoon StarPhoenix, Regina Leader-Post, Vancouver Sun and The Truth About Cars. He is also a regular contributor to Auto Roundup Publications.
Please re-post this if you like this article.