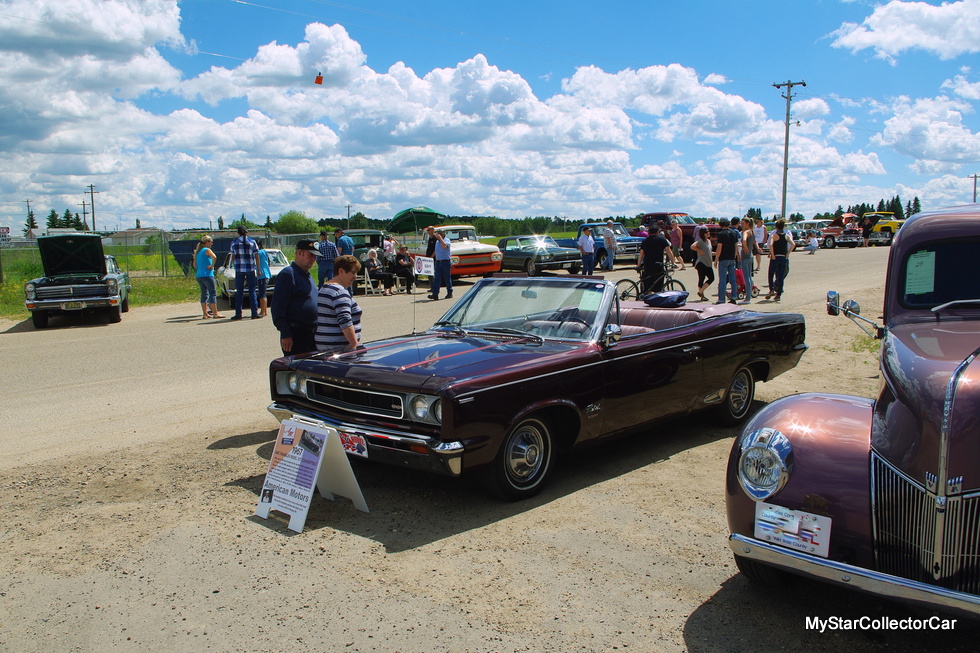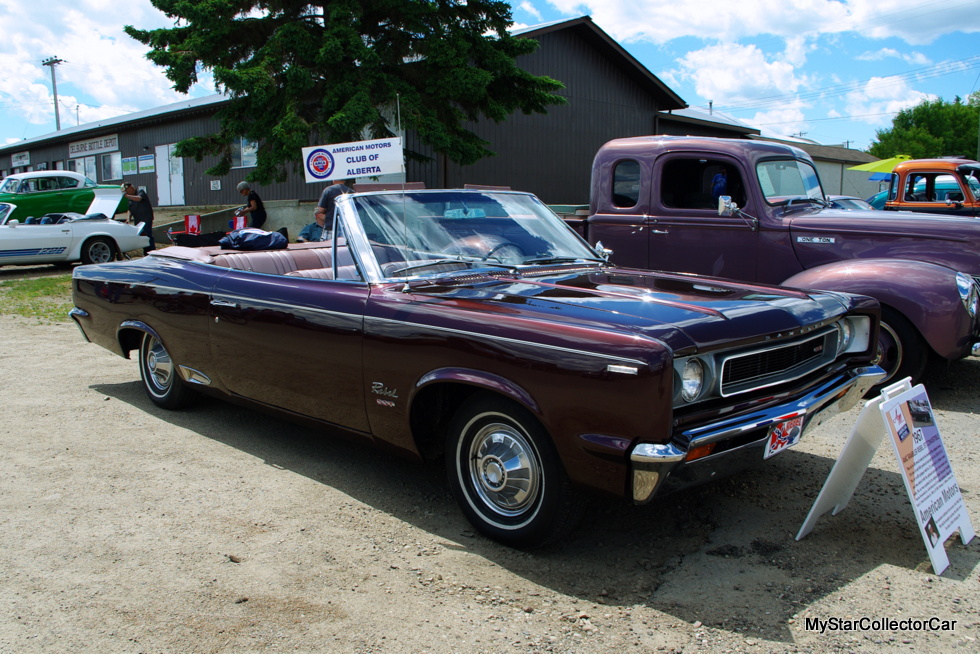 Legacy cars are some of the most compelling stories in the hobby.
MSCC is based on the story behind the car so a major family connection makes the story that much easier to write.  
This 1967 Rebel SST convertible is at the top of the list of major family heritage stories.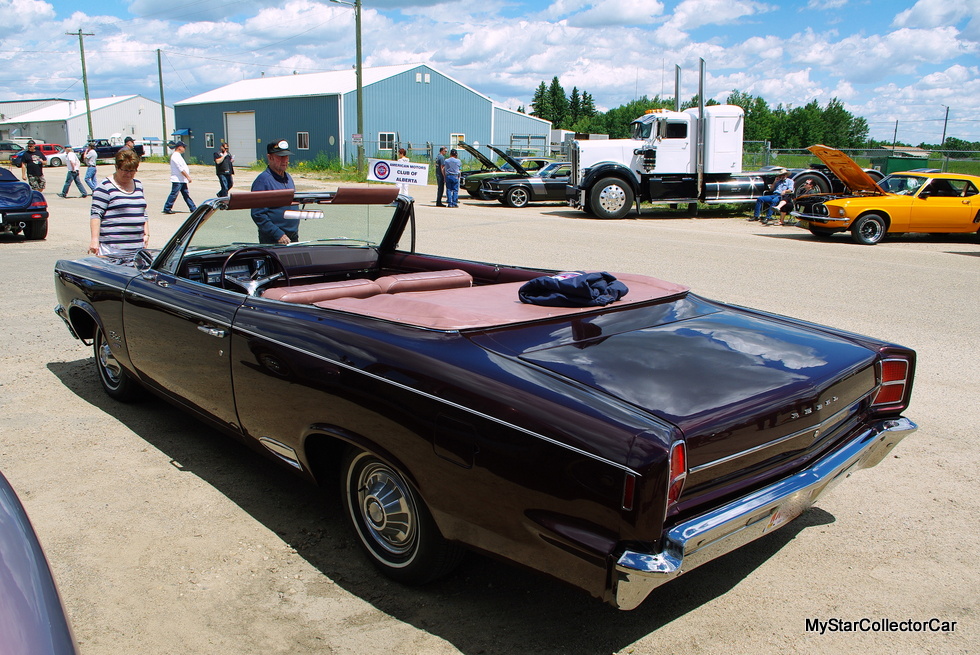 Ross Wylie literally grew up with this car. He was 12 when his father Ken bought it brand new in December, 1966  from an AMC dealership (Transcona Motors). The car was intended to be his mom's car and that was the plan for a few years. Ross said his mother and other siblings drove it for "about 5 or 6 years", then Ross became the proud new owner of this gently used '67 Rebel.
Ross said his dad knew the car would go through the hands of his kids so that's why there's a sedate 232 cubic inch 6-cylinder under the hood. Ross added that his dad reasoned his kids "would get into less trouble" with a 6 so he went with 2 less cylinders right from the factory.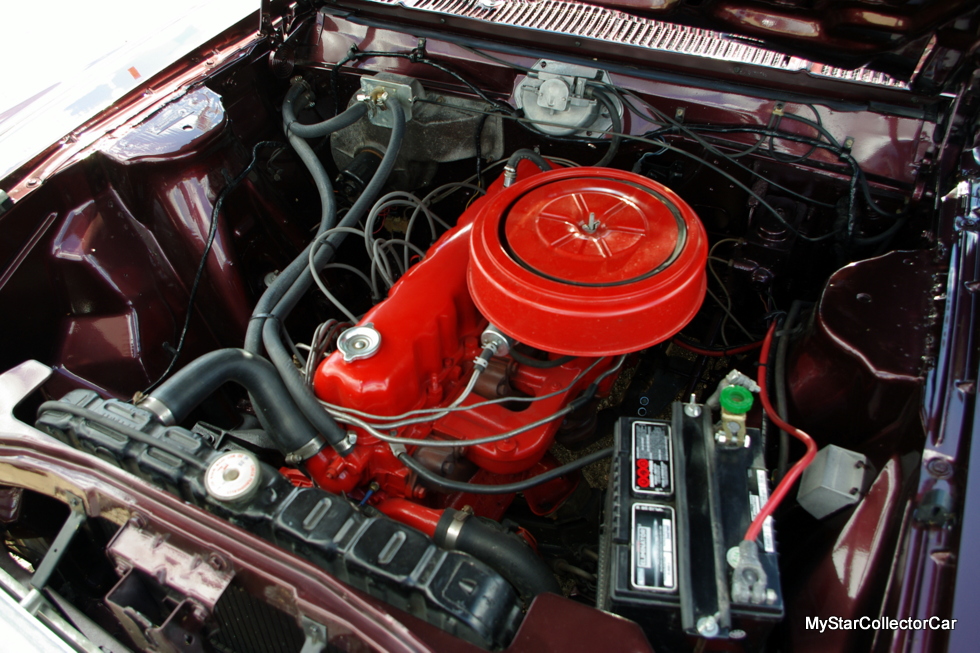 This car went through all the typical phases an 18-year-old kid would put it through in the 70s. He took it to his high school graduation and it did time at many parties. He remembered on beach party where all his buddies "stuck their beer bottle labels on the car when the finished a beer—it was covered in them when the weekend was over".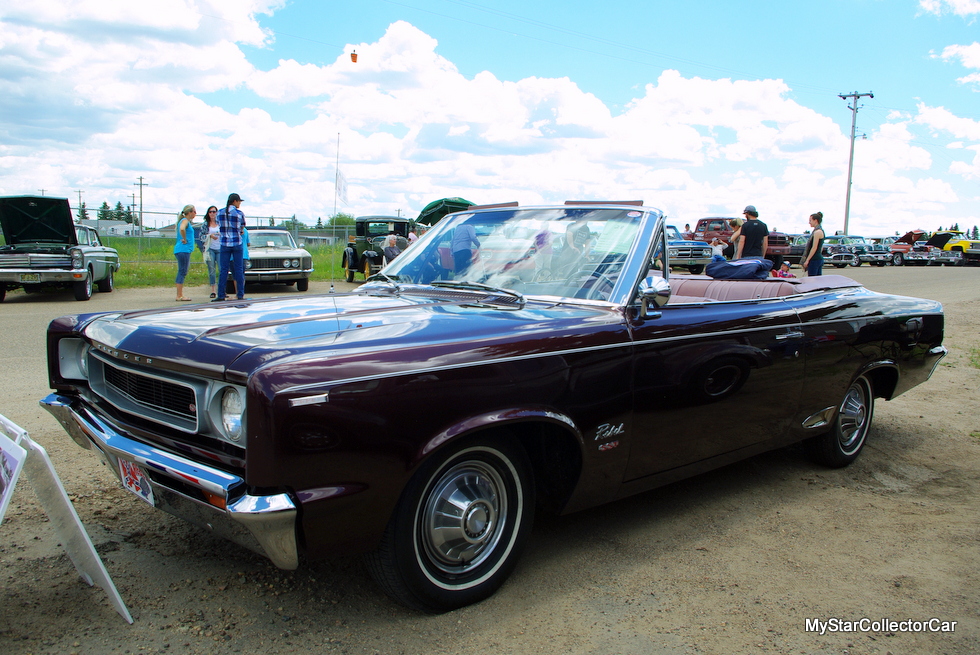 The police stopped them that weekend when they saw "guys and girls hanging off the car". Convertibles are a magnet for showboating because there's a big rear sill and trunk area but apparently the RCMP didn't have the same enthusiasm for the concept.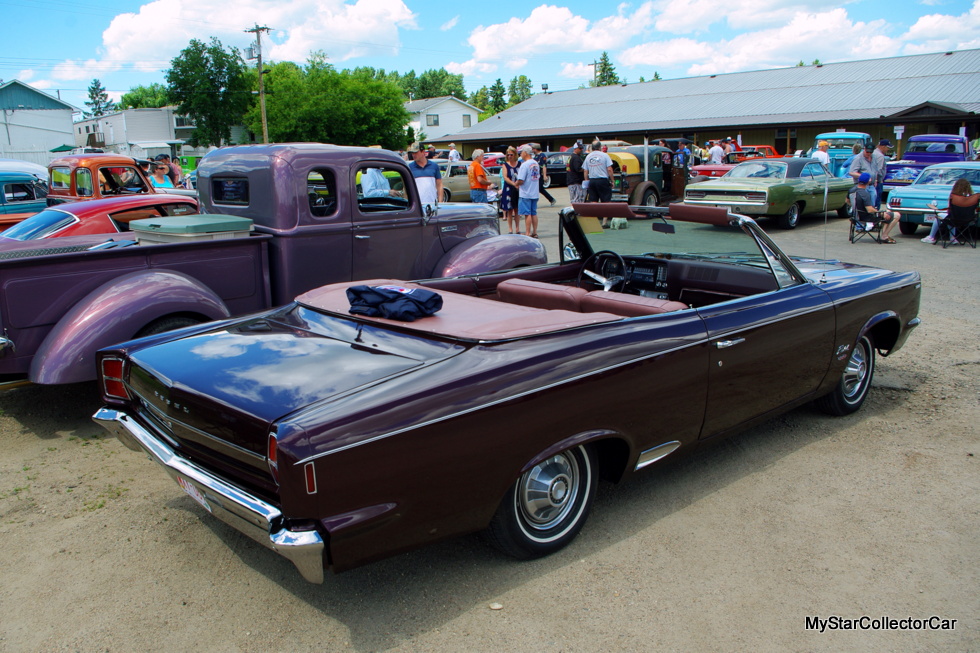 Ross went through several experiments with the interior of the car. He had some extra indoor-outdoor carpet so he pulled the seats and fitted it into the interior.

A few years later, he had a he had a family upholstering friend install crushed velvet on the seats and the door panels because the original material was "pretty hot when you're wearing shorts".
Ross also went through a CB phase and his handle was "Ramblin' Roscoe". He also did the 8-track cassette and CD era—that's how long he's had this car but he's always "wanted tunes" when he's driving.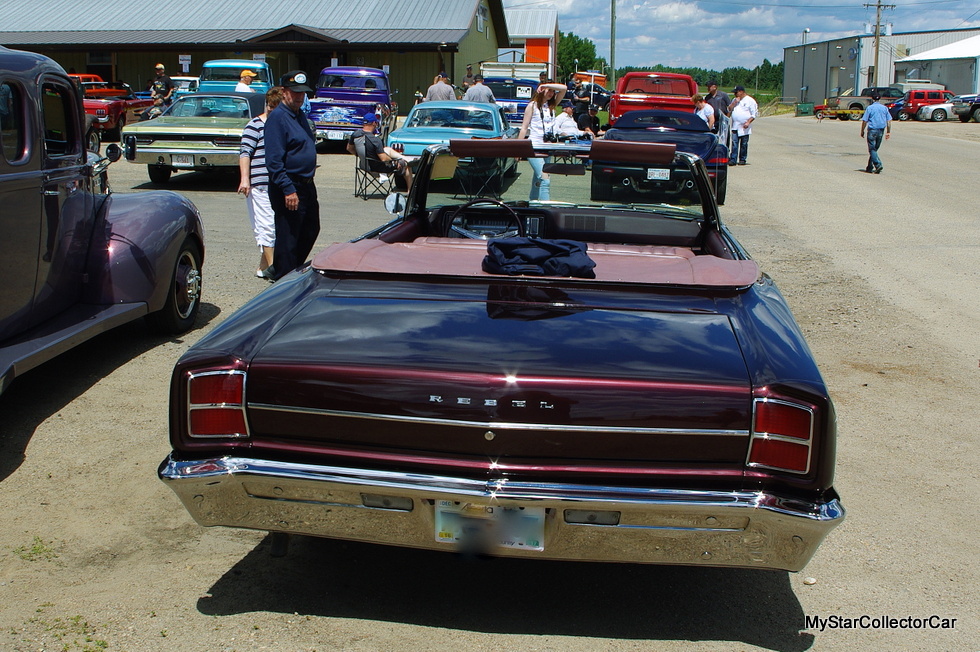 Any time you own a car this long you're looking at some kind of restoration so Ross had the car painted 25 years ago. Ross admitted the guy said, "there was a lot of bondo so it was a 3000-dollar paint job".
He gave up winter driving when he was given a company car but generally this '67 Rebel has been a daily driver for decades. Ross used it as a university car and then as a work car but eventually he wanted to protect it from the ravages of winter.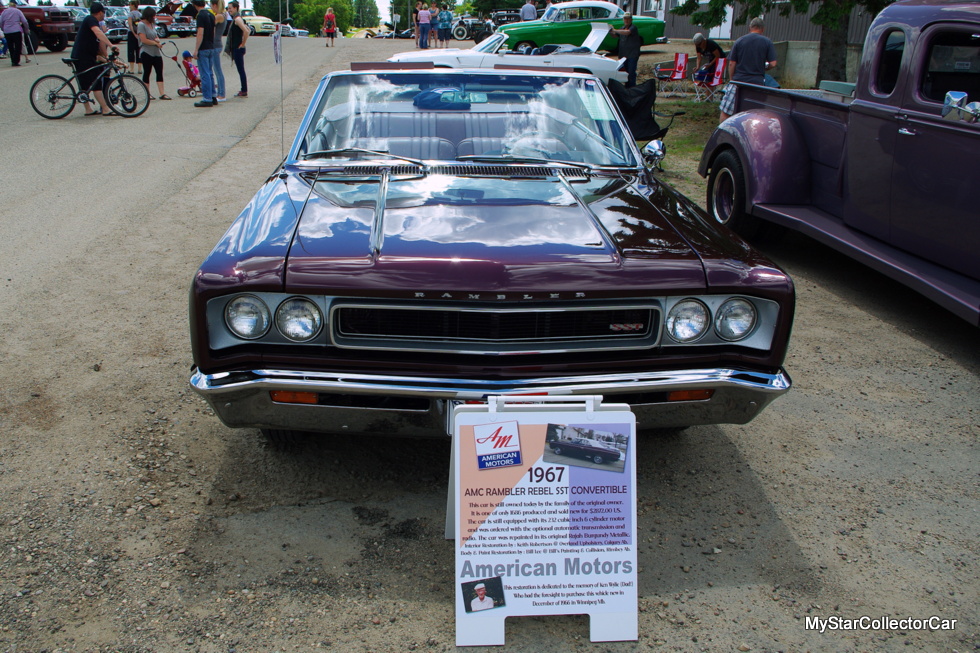 There is only one real weakness in the car—Ross has rebuilt the transmission 3 times over its 131,000 mile history but the rest of the power train has been solid.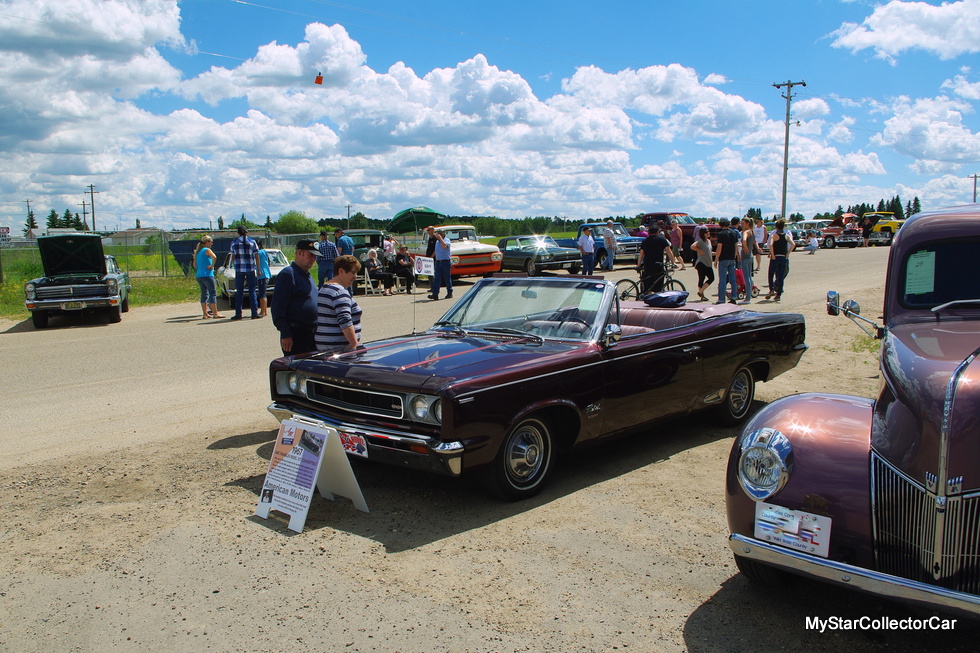 Ross wanted to celebrate the 50th anniversary of the car in a big way so he had it re-done completely—body and mechanically. He was little disappointed when his brother didn't spot the cosmetic work on the car when he surprised them at a car show last February.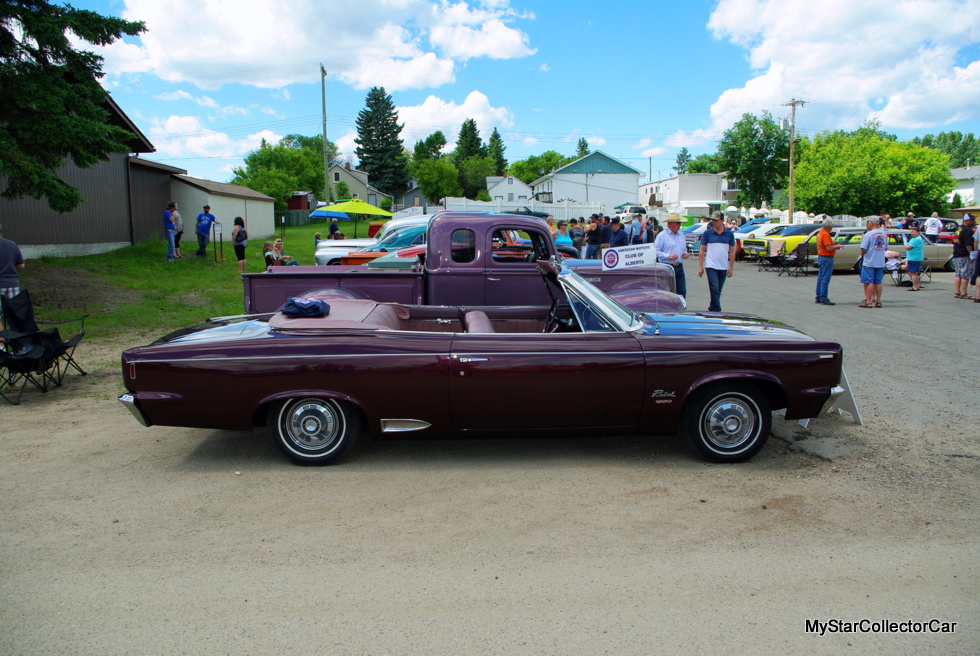 The restoration was a big job but fortunately Ross got lucky on one front because the crushed velvet was put on over the factory panels so he had a blueprint for materials and factory correct patterns.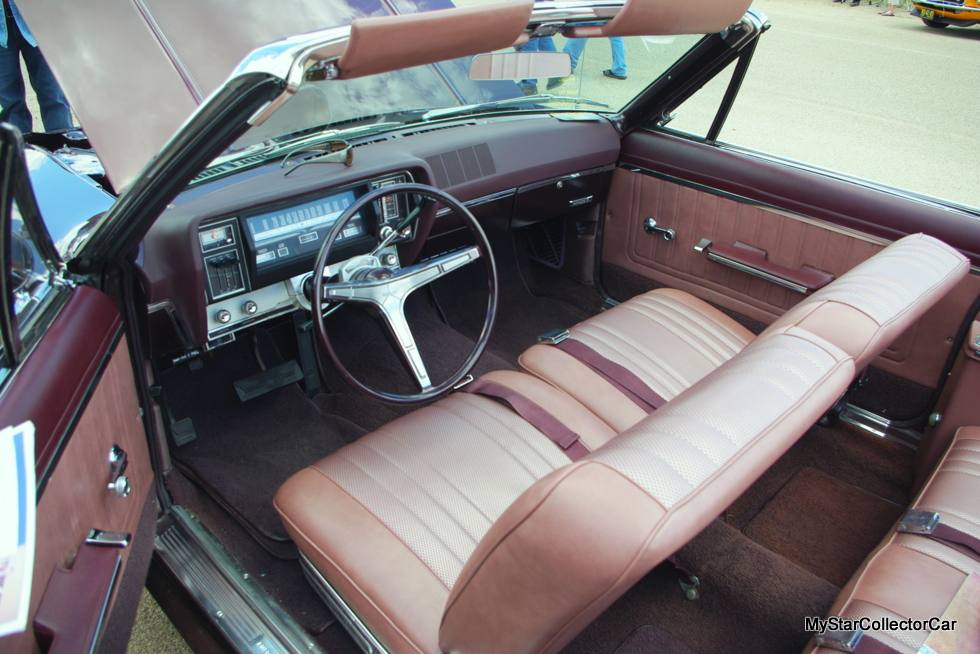 This Rebel is done to high level but Ross has only one regret—his father saw it when it was done 25 years ago but he never saw it done to this level.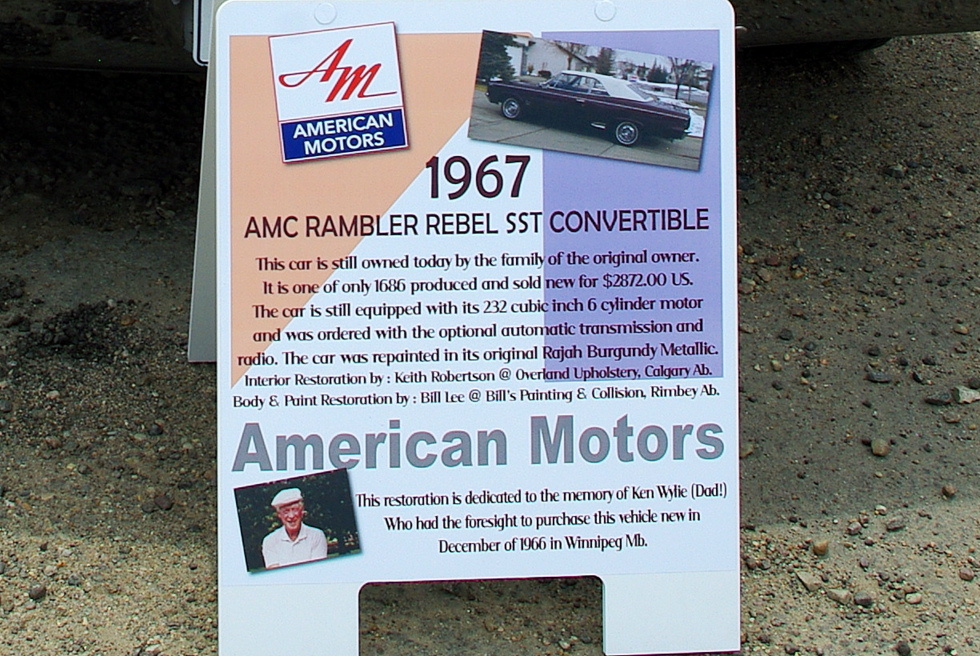 He would have recognized it—this classic AMC convertible looks like it just came from the factory.
By: Jerry Sutherland
Jerry Sutherland is a veteran automotive writer with a primary focus on the collector car hobby. His work has been published in many outlets and publications, including the National Post, Calgary Herald, Edmonton Journal, Ottawa Citizen, Montreal Gazette, Saskatoon StarPhoenix, Regina Leader-Post,  Vancouver Sun and The Truth About Cars. He is also a regular contributor to Auto Roundup Publications.
Please re-post this if you like this article.