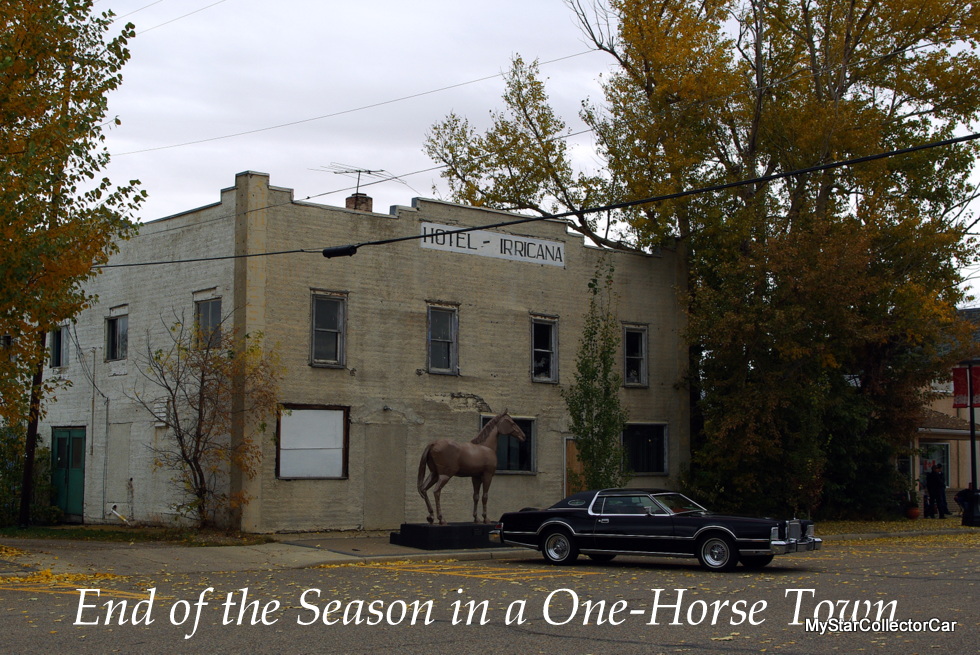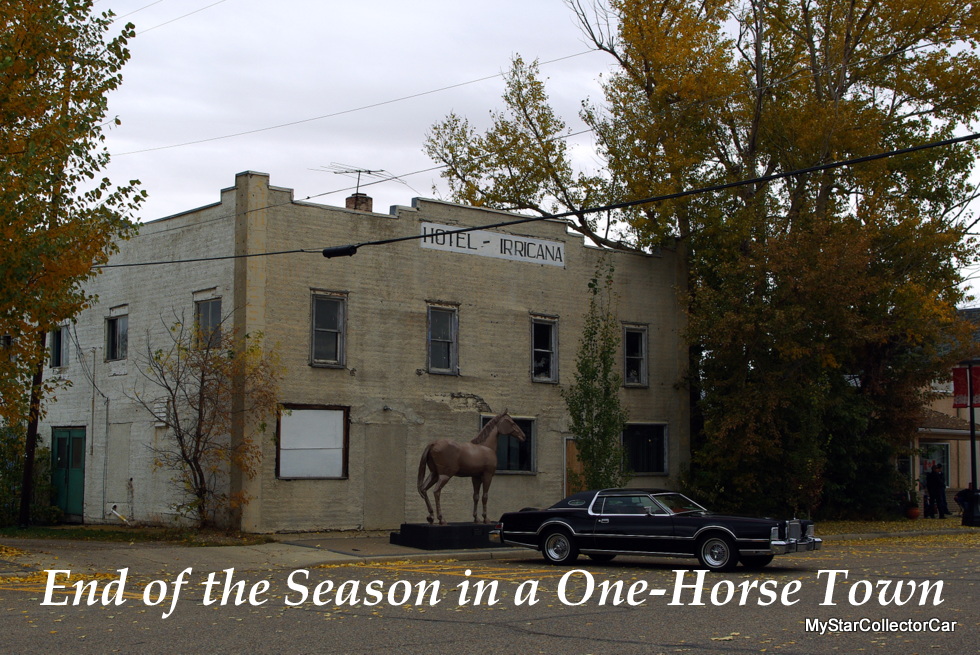 Late September is a lamentable time of year for car guys and the late Frank Sinatra.
Therefore it was entirely appropriate when Sinatra's version of 'September in the Rain' played on WJER while MyStarCollectorCar was rocketing between two car shows held on the last day of September this past weekend.
The weather started out with some promise in the morning but quickly deteriorated into a literal September in the rain by the afternoon.
Despite the conditions, MyStarCollectorCar was able to attend two shows in one day.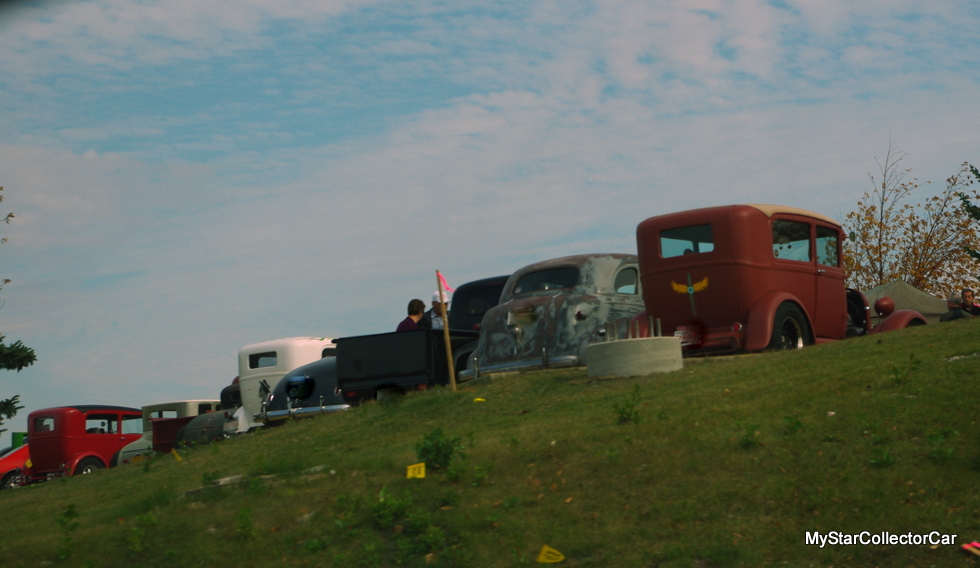 The first show was the 2nd annual OutKasts Car Club Toy Run held in Red Deer, Alberta. This adventurous collection of car guys and girls attend a number of shows during the car show season. Even better-the club members are willing to travel long distances to attend the shows.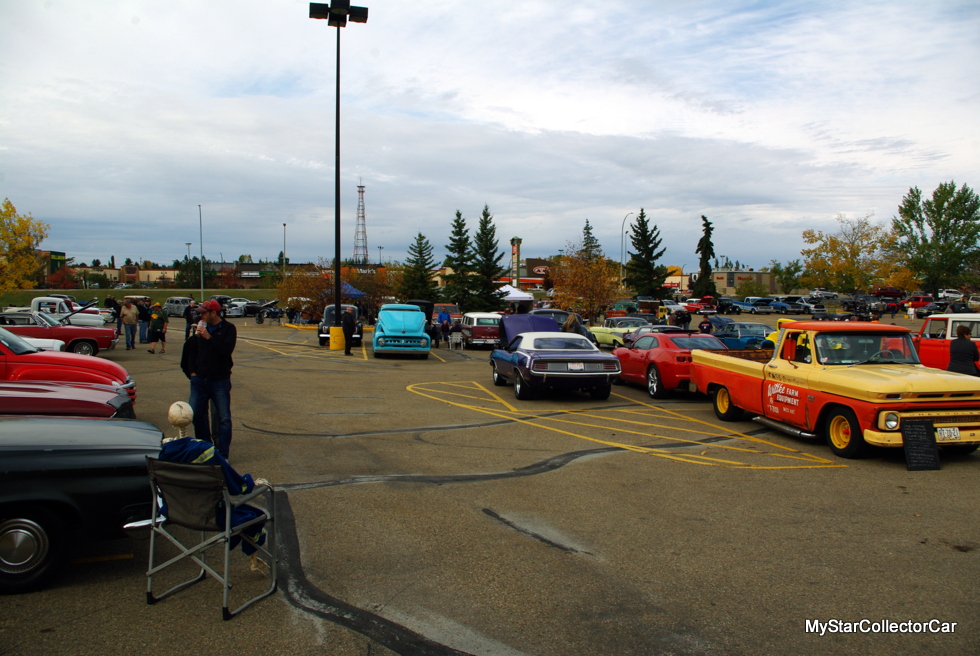 The OutKasts also take some time to give back to the community and held their annual Toy Run; a charity event which is designed to make sure the Christmas Bureau is able to deal with the huge demand for kids' gifts at Christmas.
The morning was sunny and mild enough for shorts during the OutKasts' car show, but things got more seasonal in a blustery, windy, and cool sense by the afternoon. However, these cats roll under any conditions and ended up with a large turnout by the time MSCC had head to Irricana, Alberta for their 1st annual show.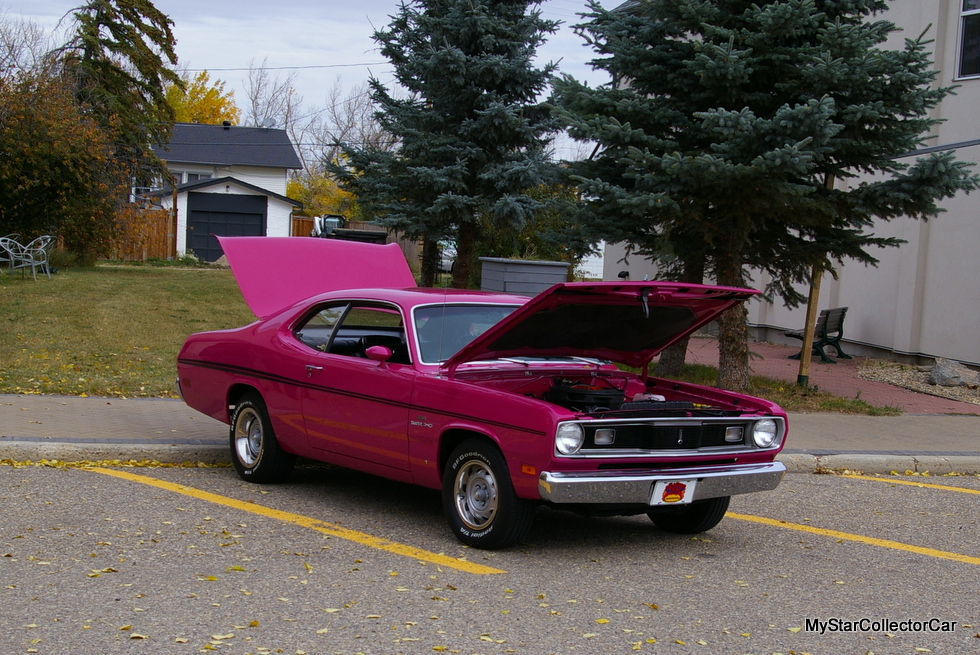 Nevertheless, MyStarCollectorCar was able to gather two exceptional stories before we left the OutKasts Toy Run show in Red Deer.

The first vehicle was a 1916 Model T owned by a very unusual owner because he was a young car guy who wanted to keep his Model T in stock form. He hand-cranked his T to fire it up and explained how he was able to avoid injury during the process.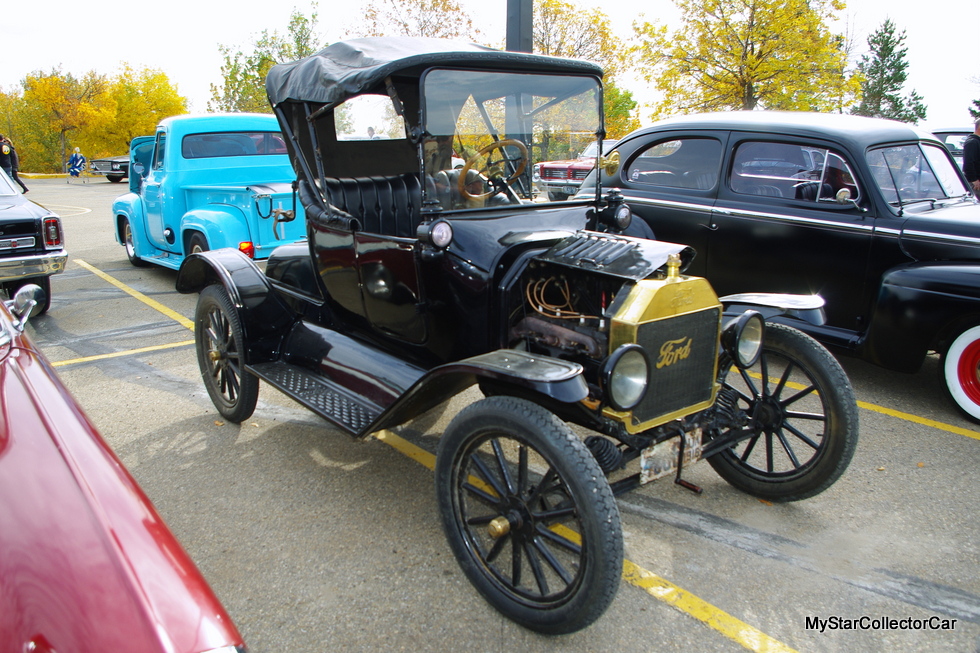 In fact, he had many details about how and why he was able to keep his Model T in bone stock condition after it had been on the road for 101 years (and counting). The story behind his original condition Model T will be the centerpiece of a future MyStarCollectorCar article.
The other pre-war entry into the OutKasts show was a very rare 1929 Chevrolet Landau 4-door sedan-also in original condition. Its owner was an experienced licensed mechanic who had an incredible story about how and why he was able to piece together his 88-year-old Humpty Dumpty car.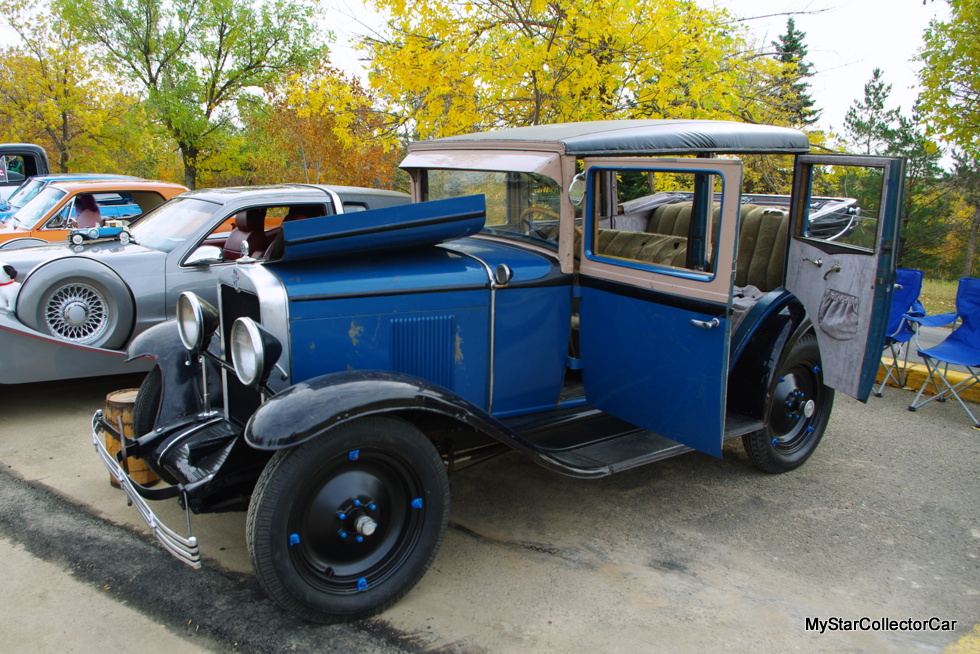 MyStarCollectorCar is already excited about this '29 Chevy-and so will our readers when they read it on a future article.
We mentioned earlier that MyStarCollectorCar was able to attend the 1st annual show in Irricana, Alberta. The one and a half hour trip from the Red Deer show to Irricana was very worthwhile because MyStarCollectorCar was able to interview the owner of a 1964 Triumph Herald 1200 convertible.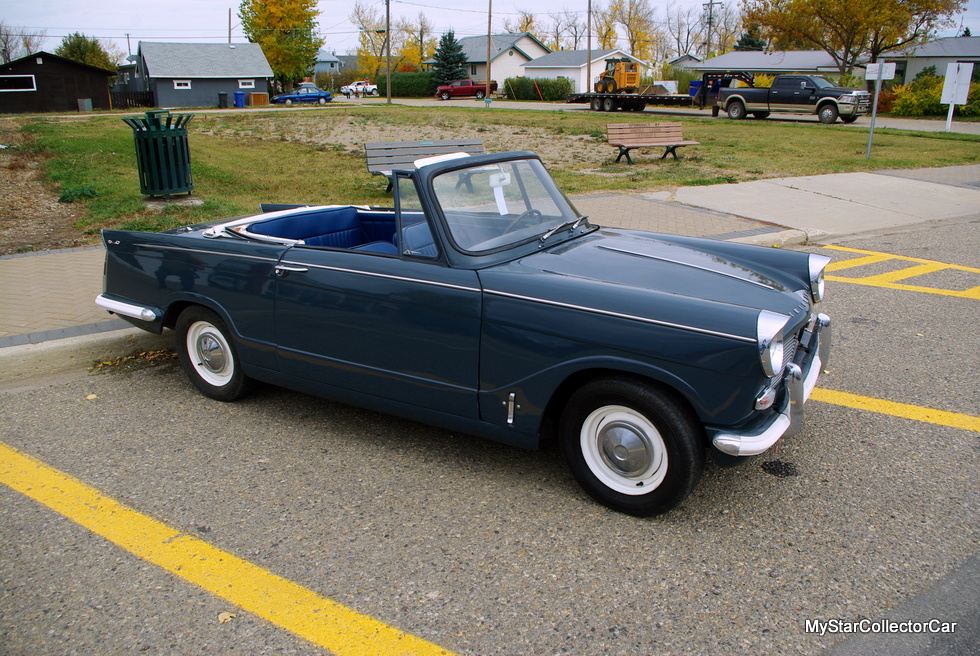 These British cars are as rare as good reasons to eat English food and we were very surprised to find one in small town Alberta. The Triumph Herald's colorful owner was able to recount how he got the car, as well as the massive amount of work required to put this car back in original working order.
The kicker is that he did all of the work on the car and he is not a trained automotive professional.  Read how and why he breathed life back into a dead British sports car in a future MyStarCollectorCar article.
There was a feeling of déjà vu when MyStarCollectorCar spotted a 1958 Chevy Bel Air at the Irricana show. We had indeed seen the car before on two occasions and it was definitely a before-and-after scenario of the first order.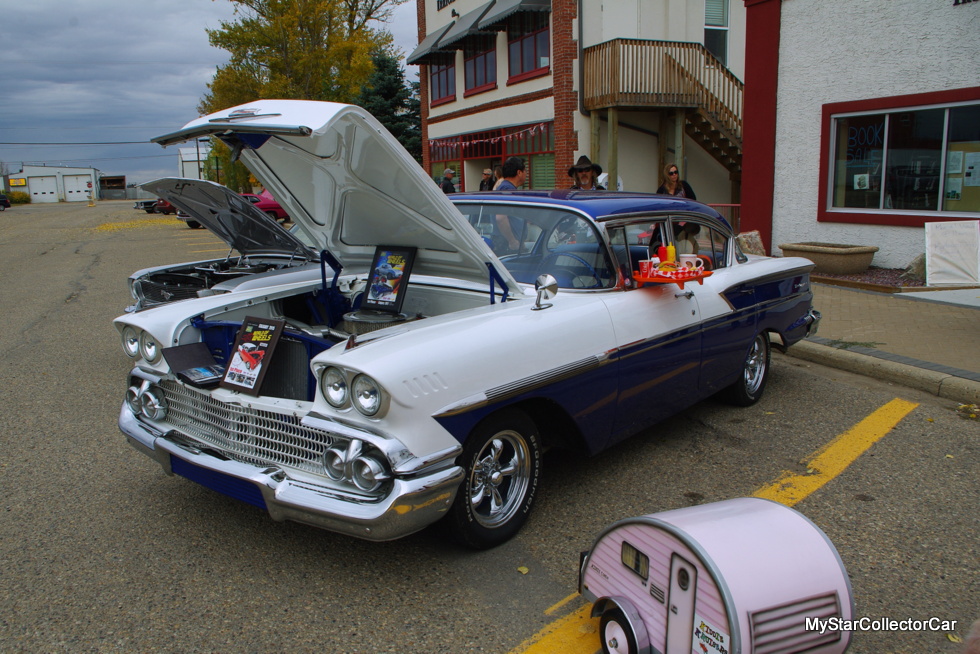 MyStarCollectorCar's curious readers will learn everything about the '58 Chevy in a future story and we will make this prediction: It will be well worth the wait.
There was one horse on Irricana's Main Street in front of the local hotel-and it was a replica horse.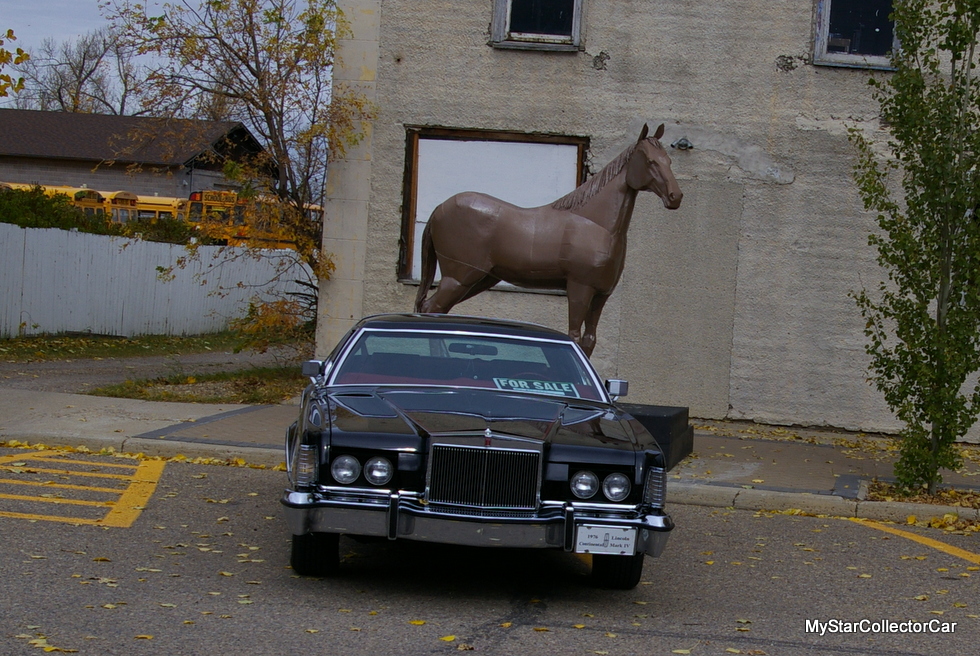 However, we at MystarCollectorCar never got any impression that Irricana was a one horse town, particularly with a classic Mustang at the show.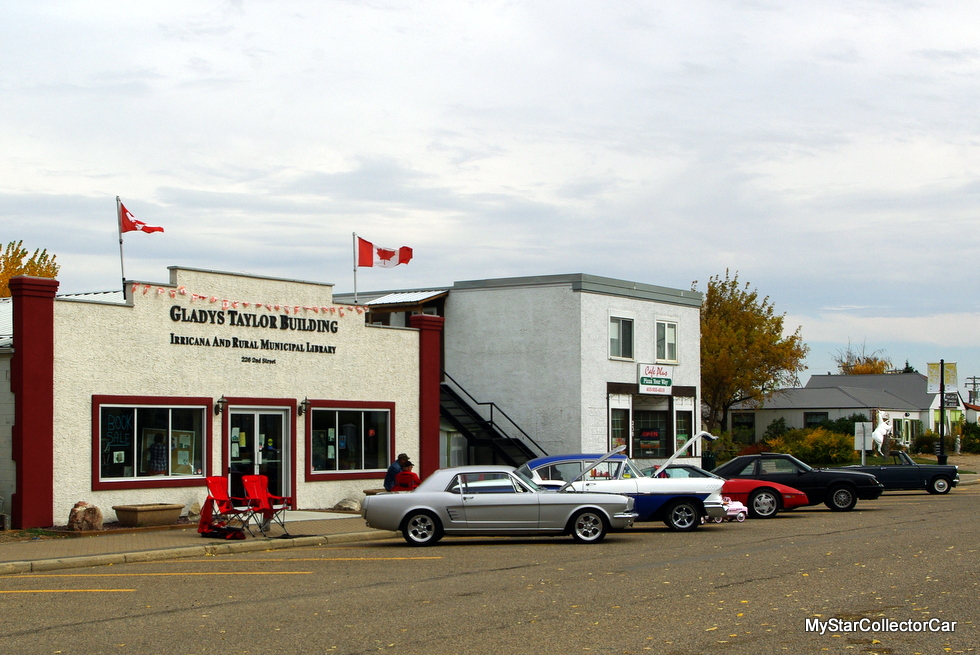 Instead we found Irricana to be a friendly and laid-back little prairie town and were glad MyStarCollectorCar was able to attend their 1st annual fall car show.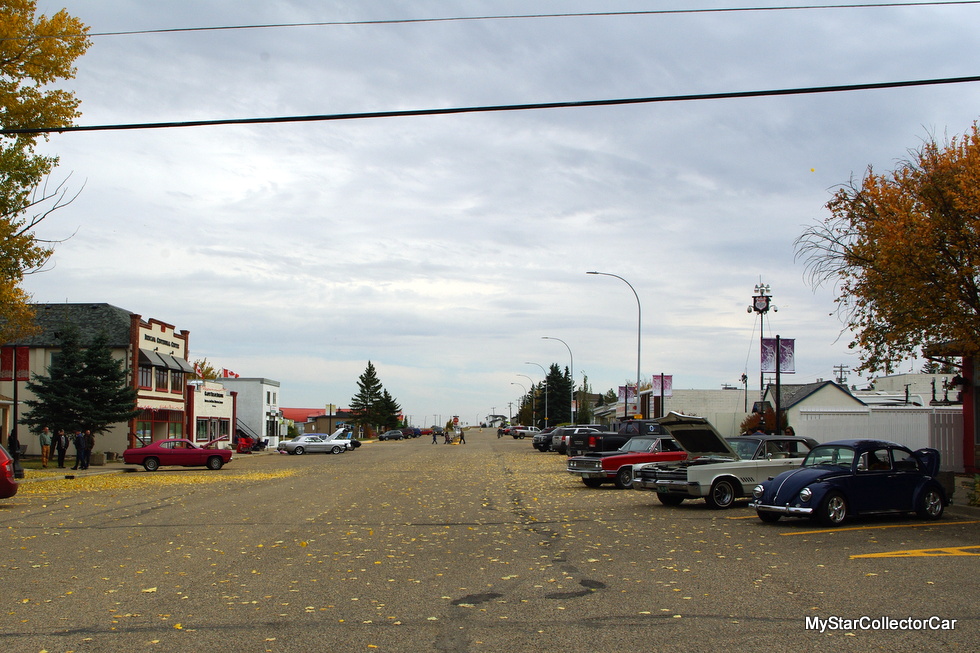 We will be back at the OutKasts show and the Irricana show, even if both shows once again take place on the same date in 2018. Stay tuned.      
BY: Jim Sutherland
Jim Sutherland is a veteran automotive writer whose work has been published by many major print and online publications. The list includes Calgary Herald, The Truth About Cars, Red Deer Advocate, RPM Magazine, Edmonton Journal, Montreal Gazette, Windsor Star, Vancouver Province, and Post Media Wheels Section.