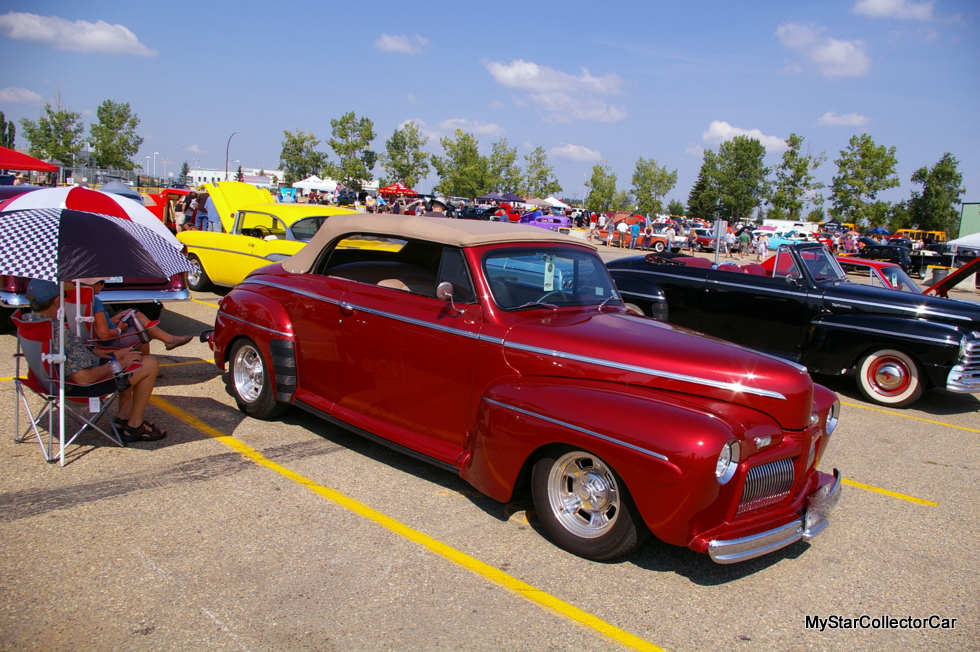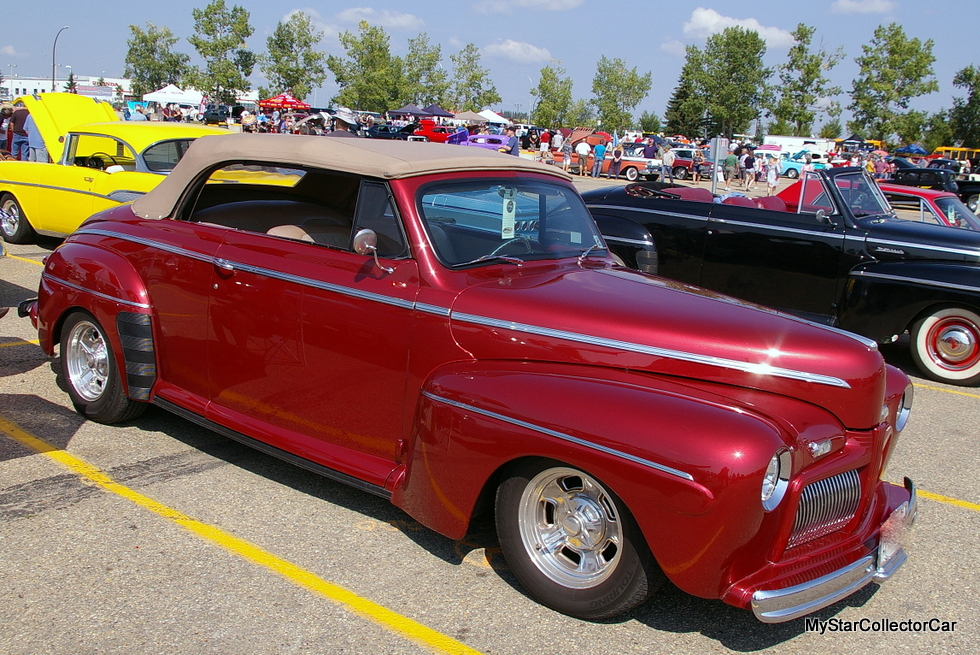 Every person who was a part of the Greatest Generation remembers the hardship of the Dirty Thirties and the horror of the Second World War.
They may also remember how North American manufacturing changed from civilian production to all-out military production to be used in the fight for freedom.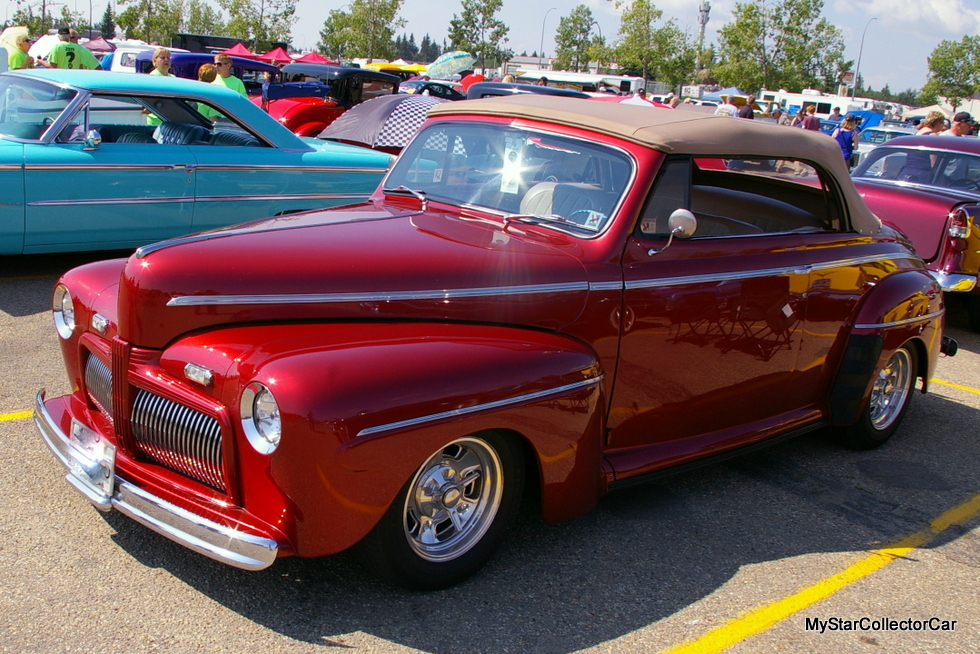 Canada joined other British Commonwealth partners and entered the war against Nazi Germany in 1939. The decision meant Canadian auto factories were changed into military factories because the demand for military equipment and weaponry was an urgent problem.

The United States formally entered the Second World War in 1941 after the Pearl Harbor attack on December 7, 1941. The result was a complete shutdown of civilian vehicle production that made most people believe no private vehicles were produced in North America after 1941.
A 1942 Ford convertible is a highly unusual vehicle for one simple reason: most people do not believe these vehicles even exist-but they do exist in very small numbers because Ford ceased production on non-military vehicles in February, 1942.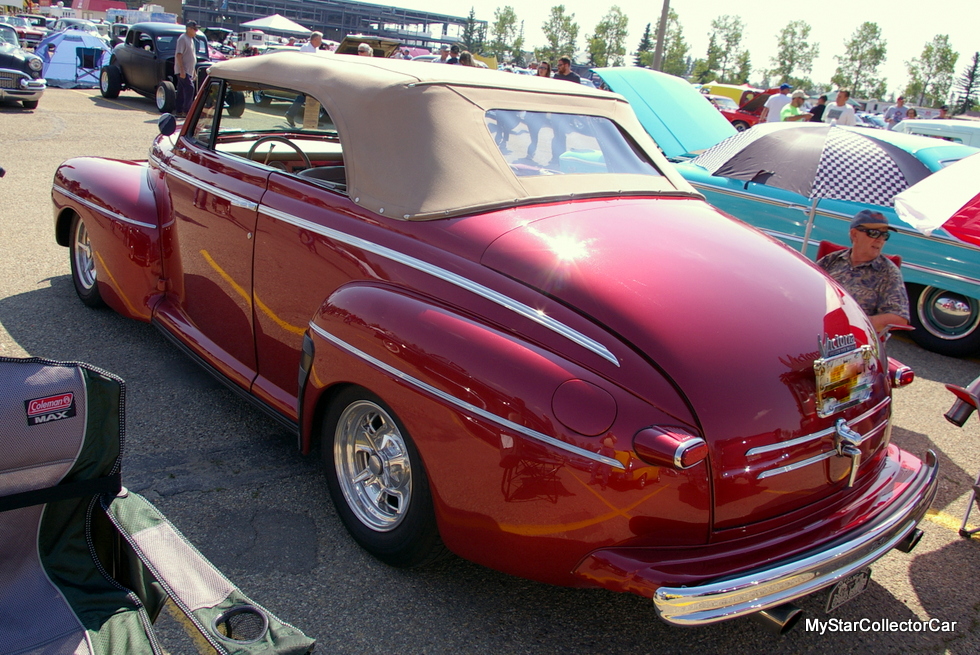 Alan Hulko is the owner of a custom 1942 Ford convertible resto mod that retains all of the original style of these rare civilian drop tops from the early stages of the Second World War, along with some serious upgrades to its original engineering.
The difficult process to find and resurrect the unusual '42 Ford convertible was a very tough challenge for Alan. He was able to locate a '42 Ford with an adequate bottom half of its body in Sooke, British Columbia and a top half of a 1942 Ford in Olds, Alberta.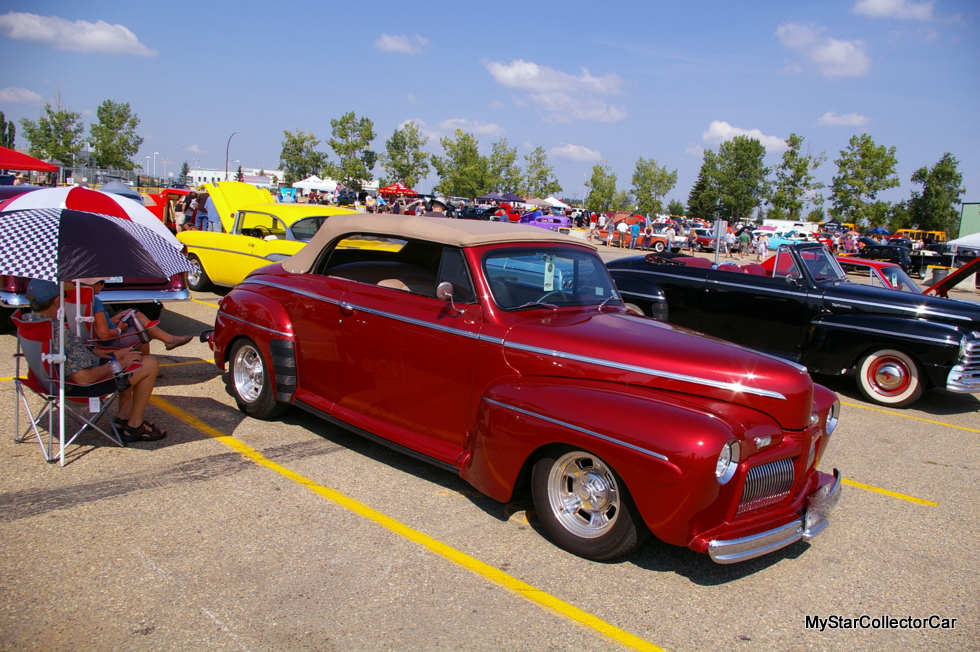 The tricky part was to build one custom car out of the two donor Fords. There was no alternative to Alan's game plan because a car that ceased to exist in civilian form 77 years ago was not an easy fix.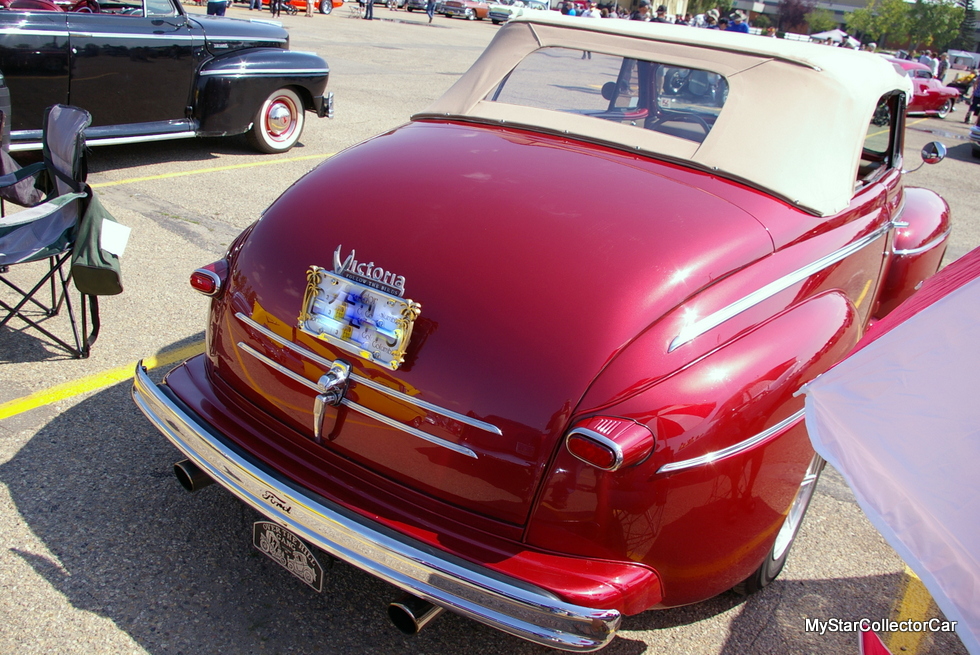 The fact that Alan chose to build a custom resto mod version of the convertible made the task a little easier for him. The '42 Ford now sports a 350 Chevy small block mated up to a 700 R-4 automatic transmission coupled to a Ford nine-inch rear end.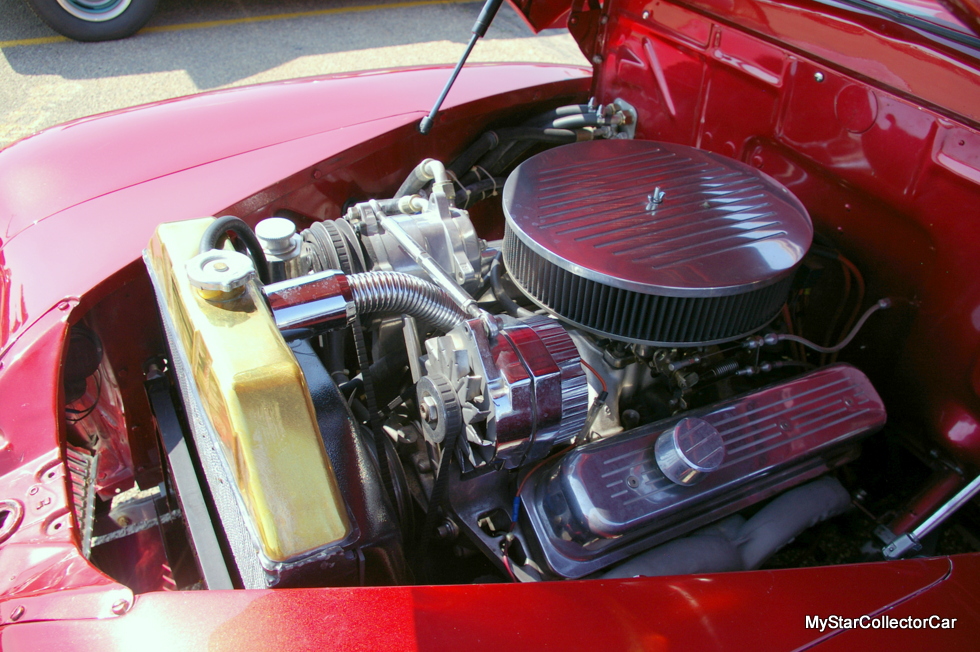 The Ford also has an upgraded front clip that features the famous Mustang II steering system and much better handling for the convertible. The car can also slow down when required because it now has a four-wheel disc brake system.
Alan installed a number of add-on features that include AC, power steering, power brakes, power windows-and even a custom power top that works flawlessly and retracts efficiently into a down position.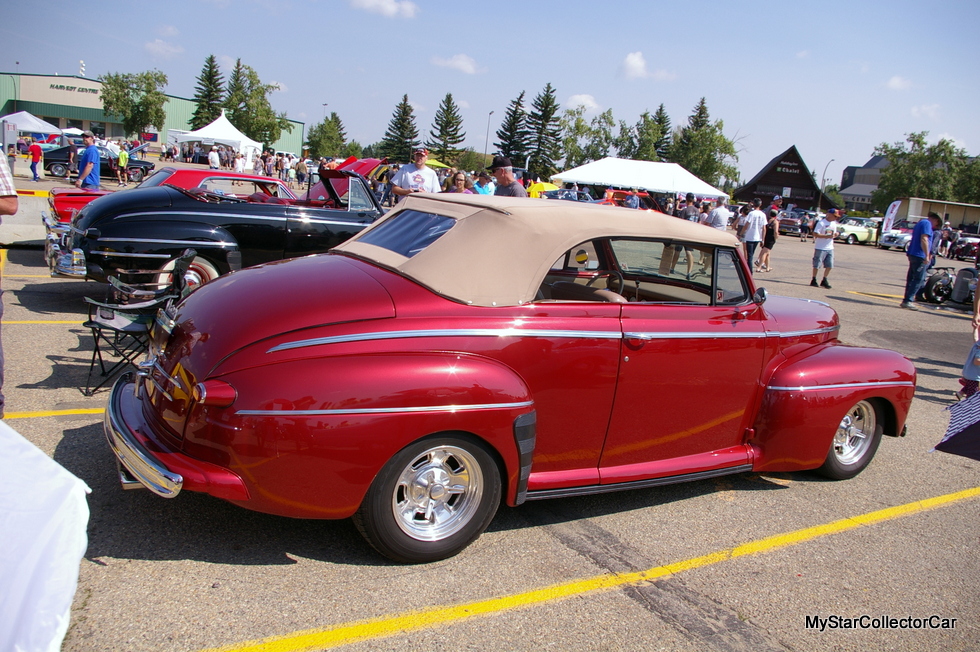 The Ford has about a 2-inch chop and required a custom top after this process.
The comfortable front seat in the '42 Ford was donated by a 1966 Cadillac, while the rear seat was in the Ford when it left the factory during the early years of World War Two.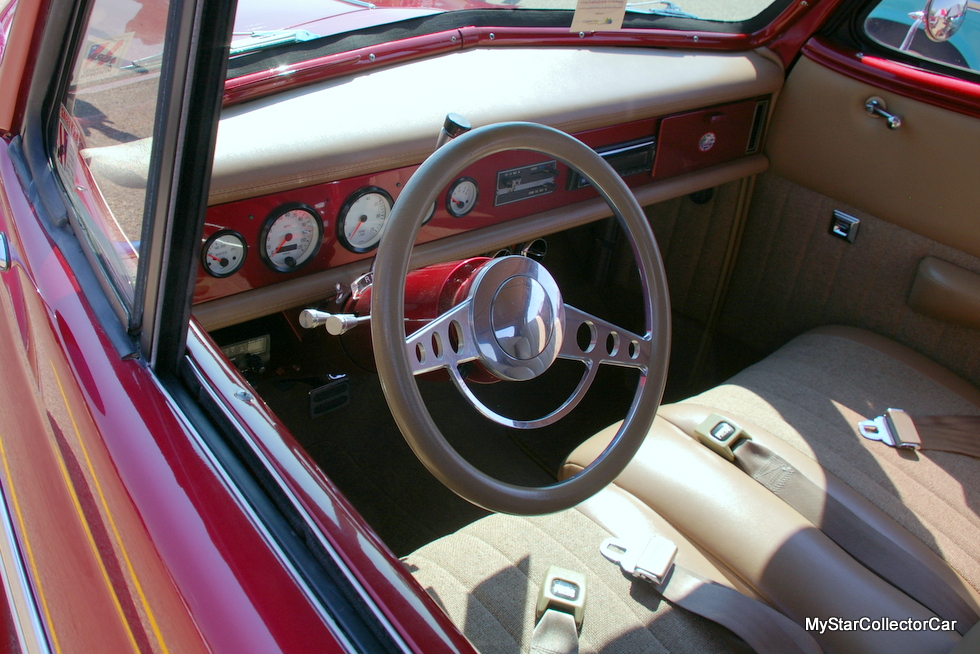 Alan has owned the '42 Ford for about 26 years. The project took him about 12 years and he has been driving his custom convertible for the past 14 years. He has also rolled up about 60,000 miles (100,000 km)-many that included a 17-foot trailer on back.
Alan has experienced few issues with his custom Ford after he installed a radiator shroud and eliminated his overheating problem.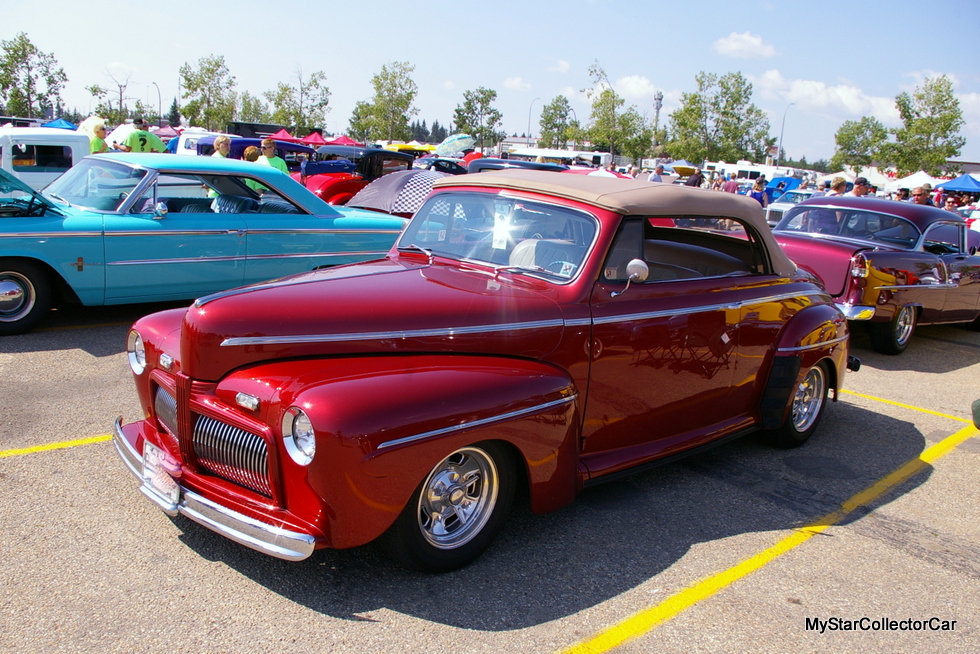 A 1942 Ford convertible is a rare vehicle because of World War Two. Alan's very cool custom version is an even rarer ride.
BY: Jim Sutherland
Jim Sutherland is a veteran automotive writer whose work has been published by many major print and online publications. The list includes Calgary Herald, The Truth About Cars, Red Deer Advocate, RPM Magazine, Edmonton Journal, Montreal Gazette, Windsor Star, Vancouver Province, and Post Media Wheels Section.