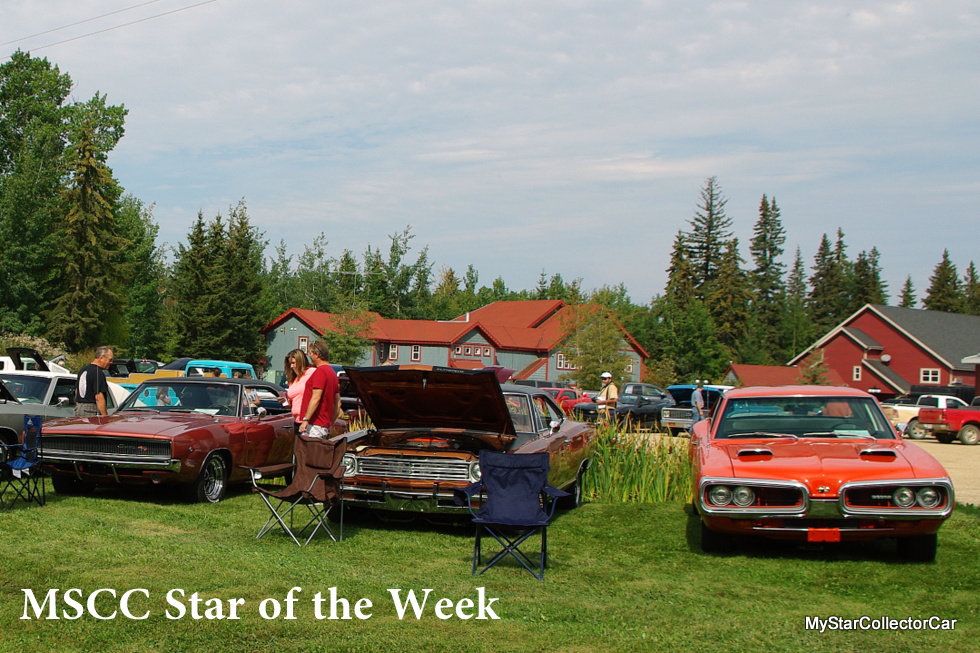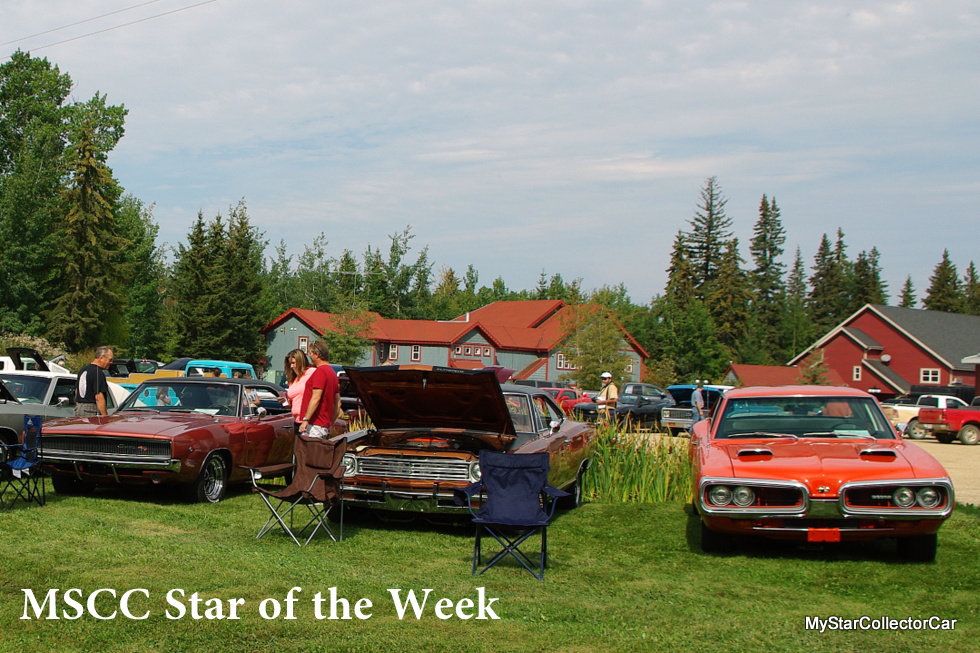 MSCC AUGUST 30 STAR OF THE WEEK: MOPAR MUSCLE INVADES VILLAGE
Older readers will remember the iconic 50s biker movie called The Wild One.
Marlon Brando's stock shot up when he played the leader of a biker gang that invaded a small California town.
They basically took over the place through sheer numbers and presence.
A similar thing happened this weekend when these Star of the Week Mopars showed up in disproportionate numbers at a small resort village this weekend but this time the townsfolk were happy to see the invaders.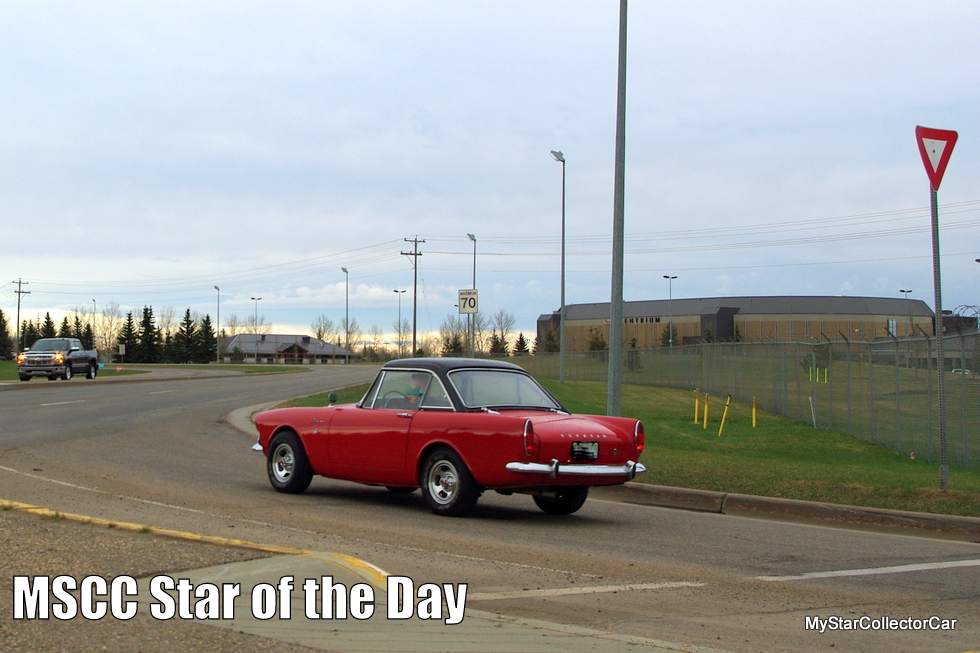 MSCC AUGUST 29 STAR OF THE DAY: SUNBEAM ALPINE—THE BRITISH SPORTS CAR ROAD LESS TRAVELED
British sports car discussions typically distill down to names like MG, Triumph, Lotus, Aston Martin or Austin Healey.
Those are storied names in the world of vintage cars and they deserve the press but there were other names in UK performance.
Sunbeam pumped out some very cool sports cars including the legendary Tiger, but they are down the food chain in any evaluation of British classics.
This MSCC Star of the Day Sunbeam Alpine was on the street a few months ago—the British sports car road less travelled.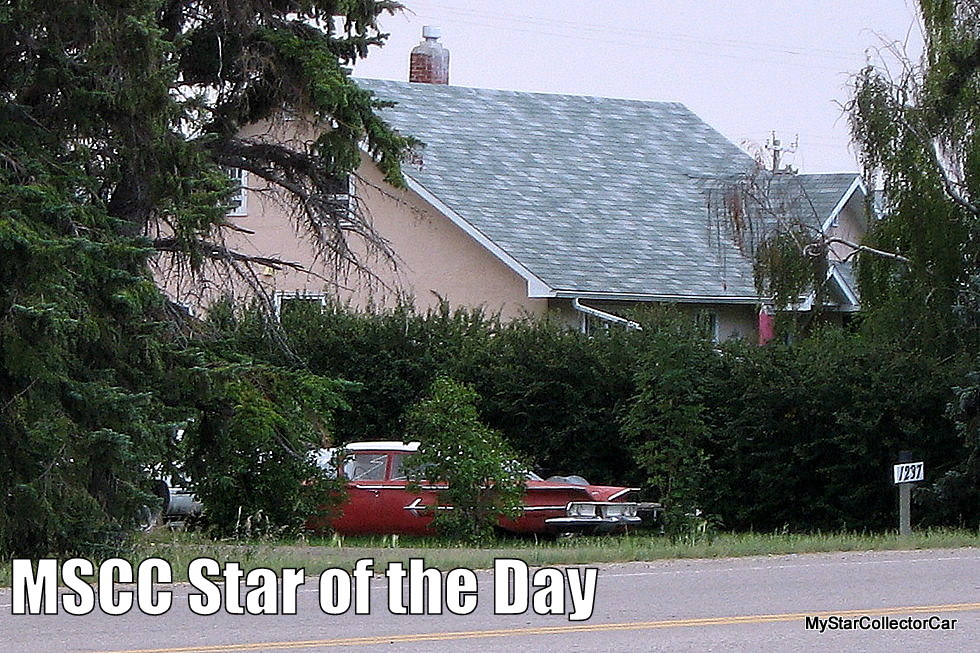 MSCC AUGUST 28 STAR OF THE DAY: '60 CHEVY—WORKING ON MYSTERIES WITH OUT ANY CLUES
Bob Seger wrote a classic song back in '76 called Night Moves.
It was all about an early 60s romance in the back seat of a '60 Chevy.
There was a

wistf

ul

tone

throughout the song and it was clear Bob Seger was speaking from personal experience in Night Moves.
This MSCC Star of the Day '60 Chevy in a partially hidden area makes you wonder if the owner was "working on mysteries without any clues" in his personal version of Night Moves.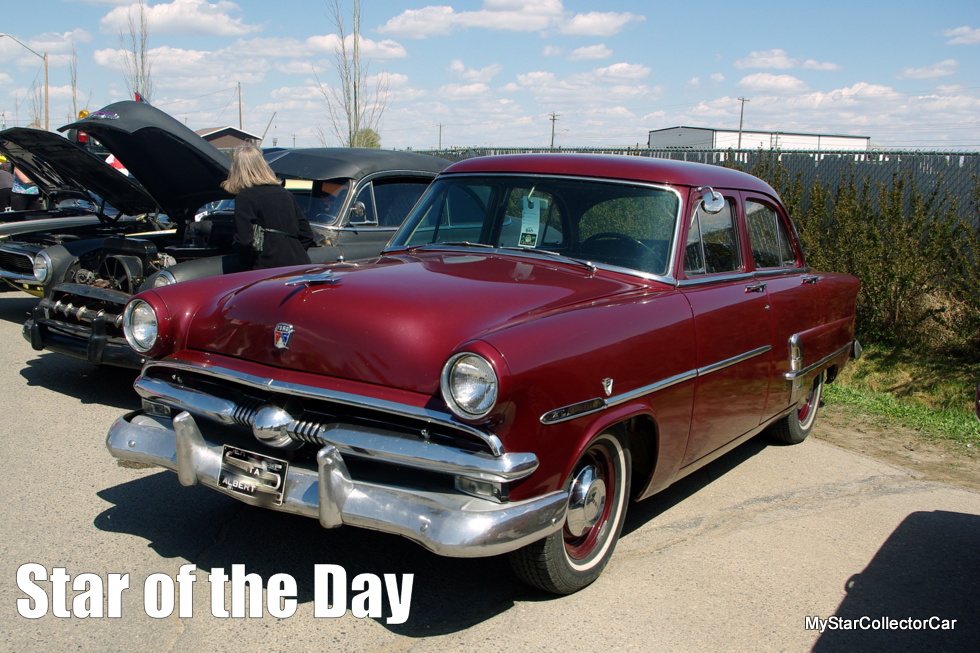 MSCC AUGUST 27 STAR OF THE DAY: '53 FORD 4-DOOR SEDAN—MOVIES GET IT WRONG BECAUSE THIS IS THE REAL DEAL
Every red-blooded car guy on the planet looks at the old iron in a movie from a critical perspective.
Older movies are fine because they were filmed when these cars were new so they tend to represent the reality of what was on the road 50-60 years ago so you'll see numerous 4-door sedans.
New movies set in an older era get it incredibly wrong because every car on the street is either a convertible or a hardtop because that's what they round up from the local car guys.
This MSCC Star of the Day '53 Ford sedan is far more representative of what was really out on the street back in the day so it's the real deal that movie companies miss in nearly every film.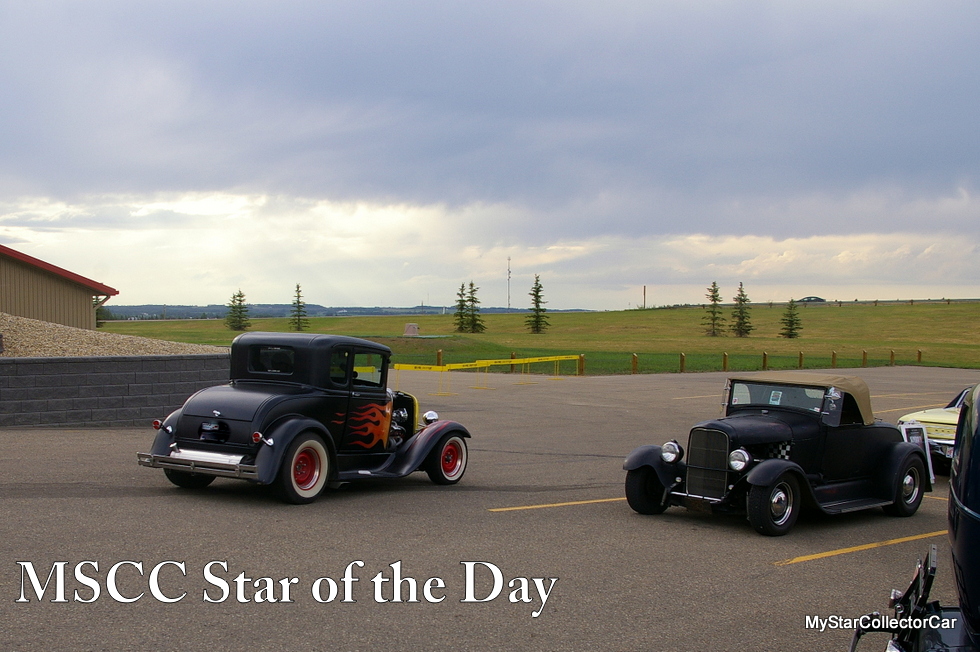 MSCC AUGUST 26 STAR OF THE DAY: HOT RODS HAVE THEIR OWN CODE
There is nothing like a traditional hot rod.
They still have that rebellious youth attitude—even when the driver is pushing 70.
Hot rods are like Frank Sinatra because they have a timeless charisma that extends over many decades into legendary status.
This MSCC Star of the Day picture was taken a few weeks ago and it really emphasized the hot rod code—forever cool.
MSCC AUGUST 24 STAR OF THE DAY: A GMC FIRE TRUCK—BEST PROMOTIONAL VEHICLE EVER BUILT?
Fire trucks are built to put out fires—that's a pretty basic description.
They are engineered to pump water (or a form of fire suppressant) in the most efficient and effective way possible.
The other part of the equation is that fire trucks have to get to the fire in one piece so they're painted in highly visible colors and they have an imposing array of lights and sirens to punch through traffic.
This MSCC Star of the Day GMC fire truck (flashing lights and all) was promoting a car wash a few weeks ago because retired fire trucks may be the best promotional vehicles ever built.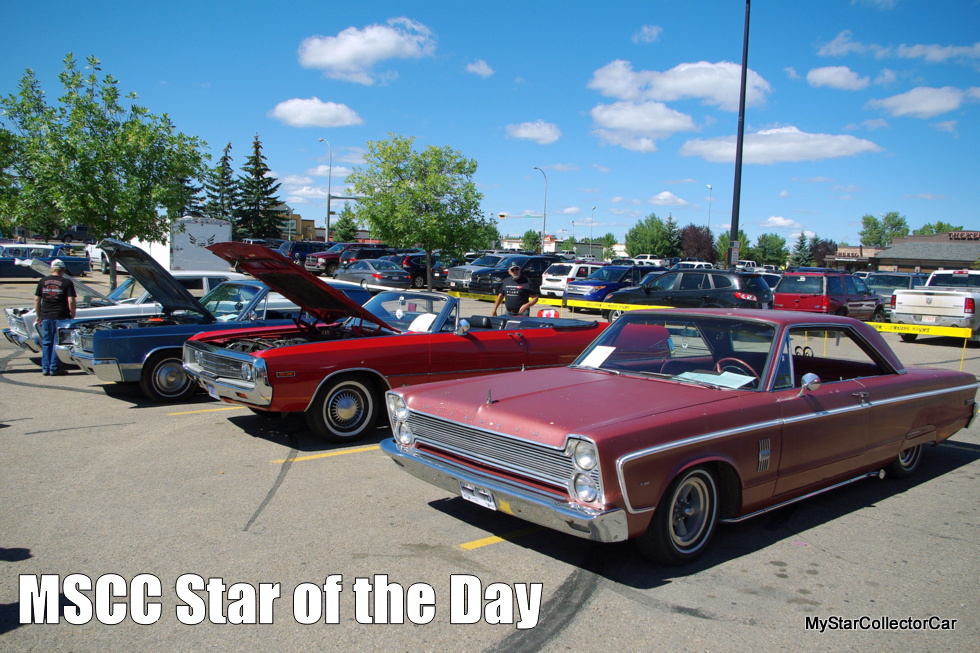 MSCC AUG 23 STAR OF THE DAY: C-BODIES–UP AND COMING MOPARS
Collectible Mopars literally break down into letters when the topic is popularity.
The E-Body Cudas and Challengers are at the top of the heap followed closely by the B-Body Chargers and Road Runners and finally the A-Body Darts and Dusters.
C-body Mopars like full size Chryslers, Dodges and Plymouths don't get the same fanfare but that's changing as people realize how unique these bigger Mopes are.
This MSCC Star of the Day is a trio of C-bodies at a recent show because they may be the next thing in the world of old iron.
CLICK HERE to Like us on Facebook
CLICK HERE to Follow us on Twitter
CLICK HERE to Follow us on Pinterest
Please re-post this if you like this article.