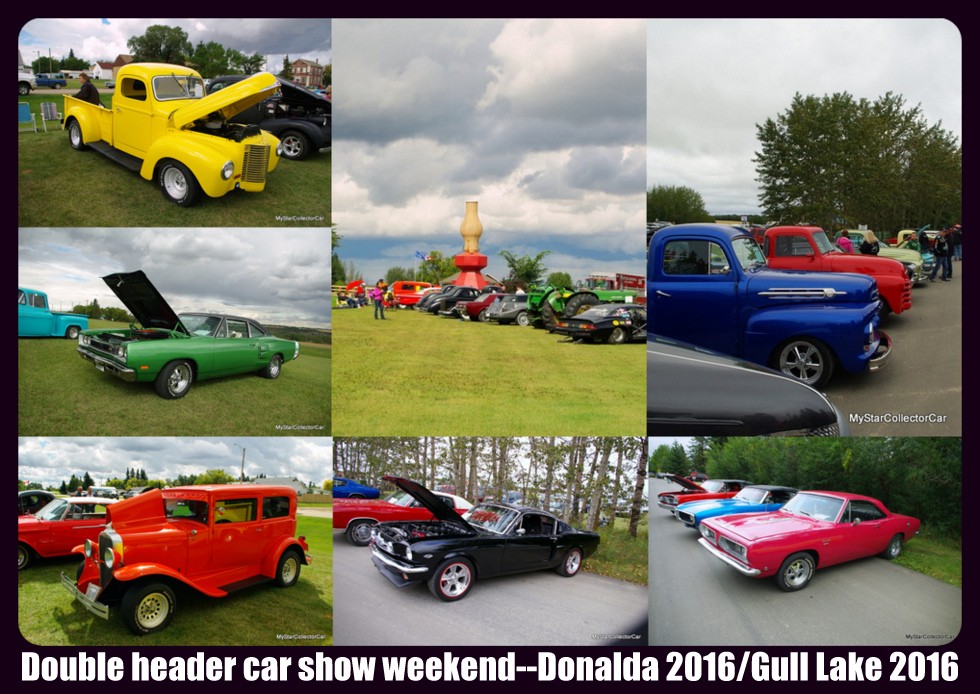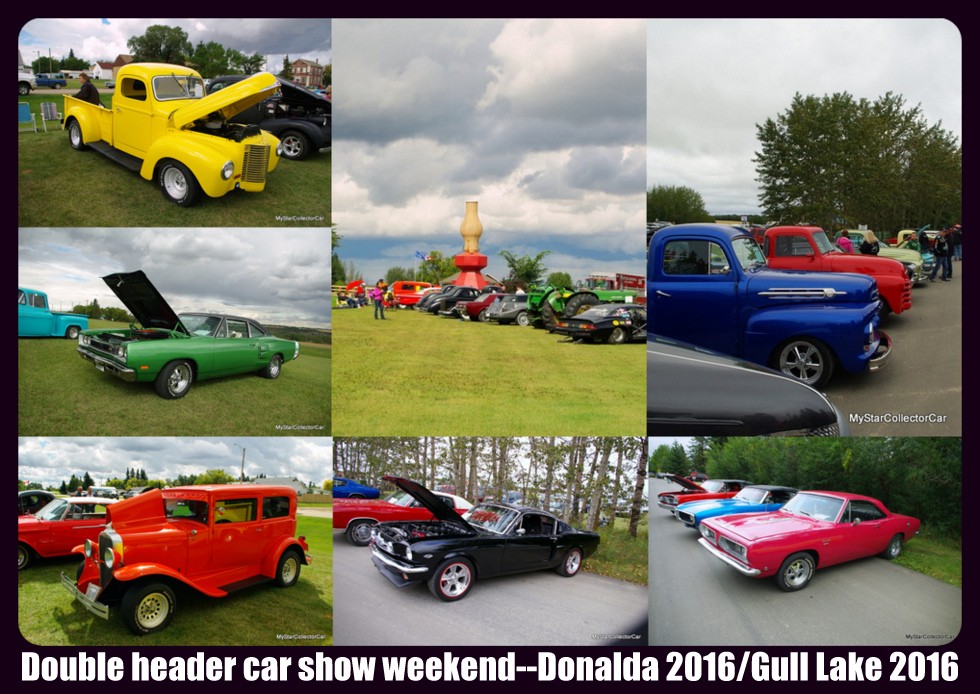 We were fortunate enough to attend two car shows this past weekend. The first show took place on Saturday in Donalda, Alberta.
Donalda is a friendly little prairie town with a giant lantern as its most famous landmark.
This show took place on the grass right next to the lantern and had some great entries in spite of the unsettled weather.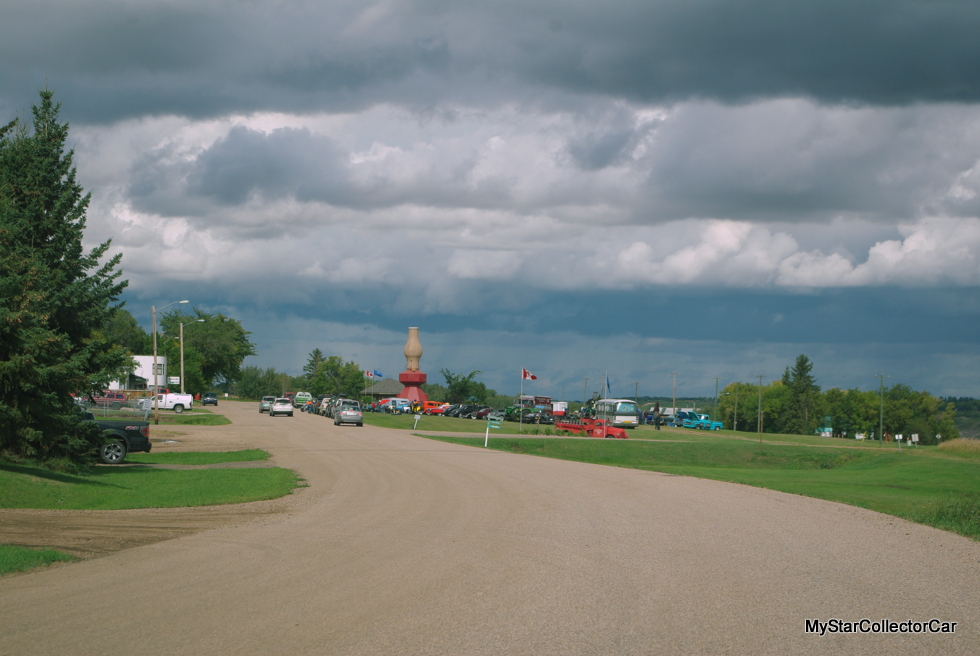 One of the big surprises was the musical talents of one of our favorite car guys; Marv Drewes.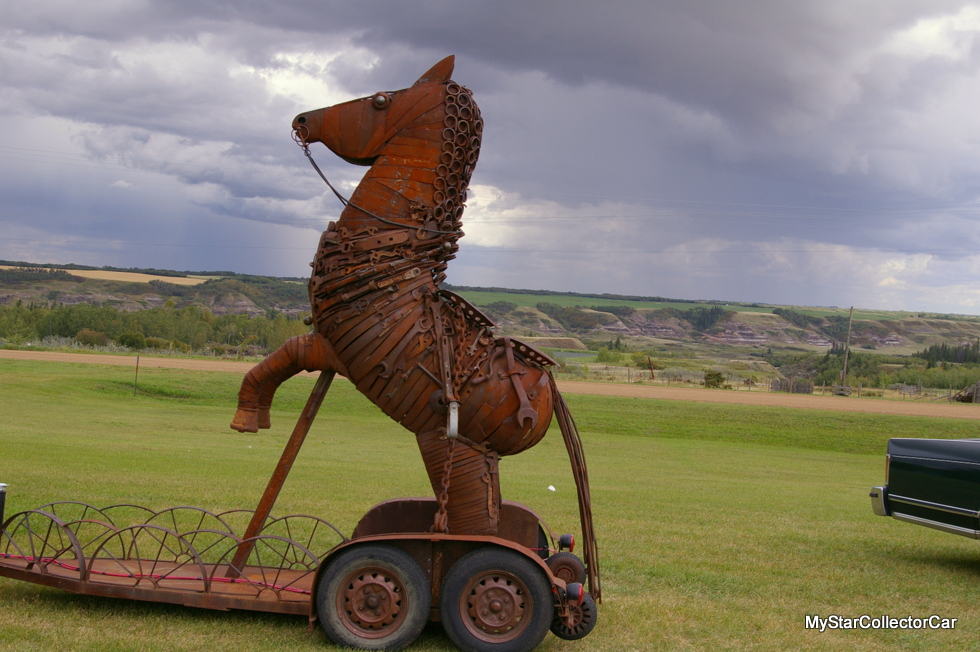 Marv is one of the most creative builders in the car hobby and we discovered that he is also a pretty skilled guitarist who can sing Johnny Cash songs almost as well as the Man in Black.  Marv put on an acoustic performance while sitting in a lawn chair and he brought the house down in Donalda.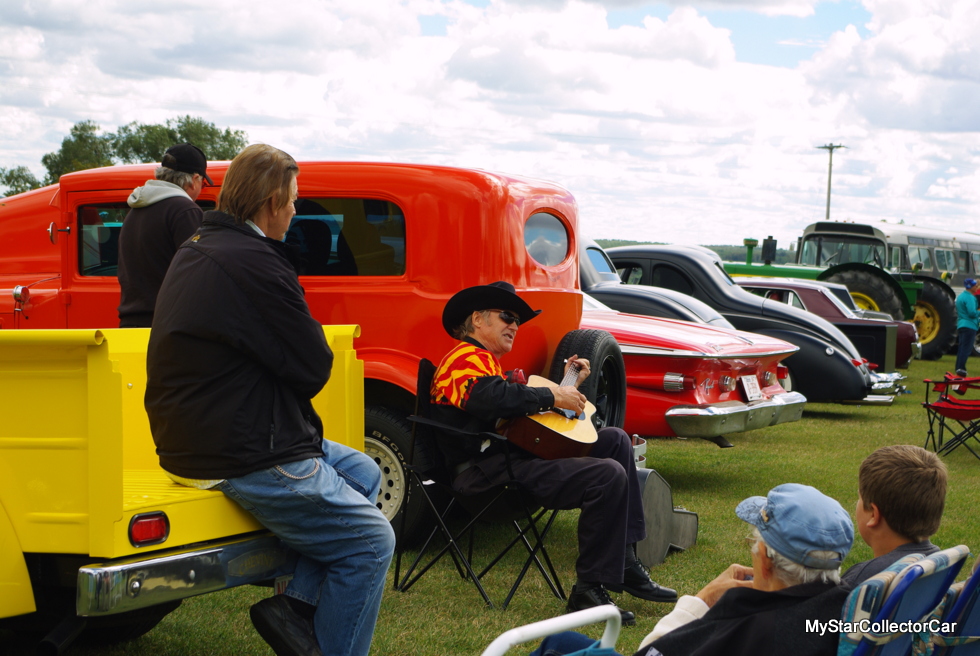 One of Marv's lawn chair audience members was a car guy named Ken Andres and he may well be one of the most versatile car guys we at MSCC have ever met over the past 7 years. We usually only take one story at a time from a car guy at any given show because we want to get as many different owners as possible on our MyStar site.

Ken is the exception to the rule because he had two rides in Donalda that will be the star attractions in future MSCC features and the two vehicles are intertwined because of Ken's enormous talents.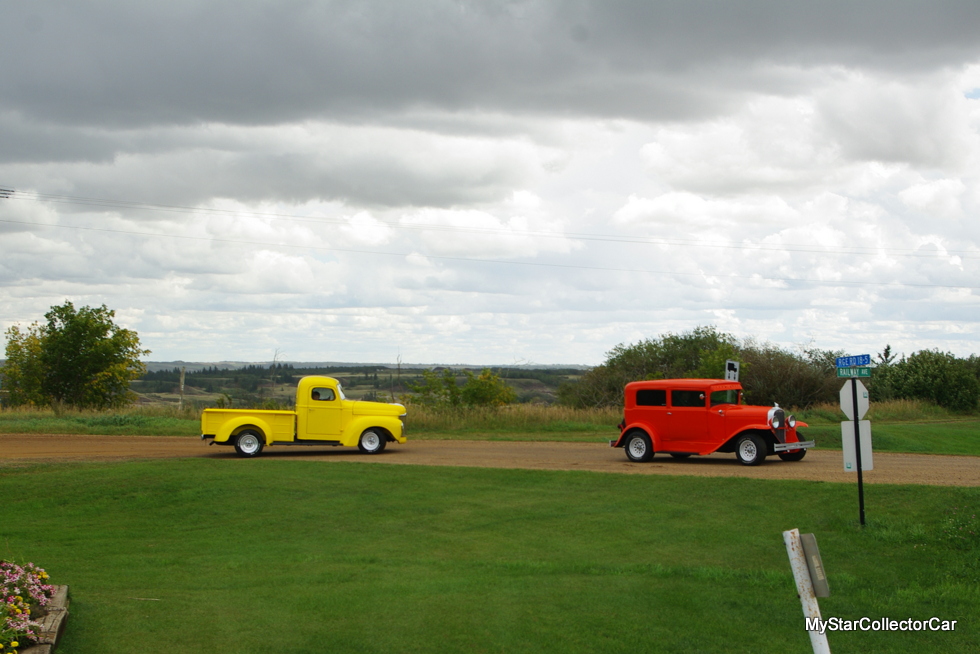 The first is a bright yellow 1946 IHC resto mod that Ken built over a 10-year time frame while he ran his towing business. He will explain how and why he chose to turn this old International Harvester into one of the coolest Corn-binders on the planet in a future MSCC article.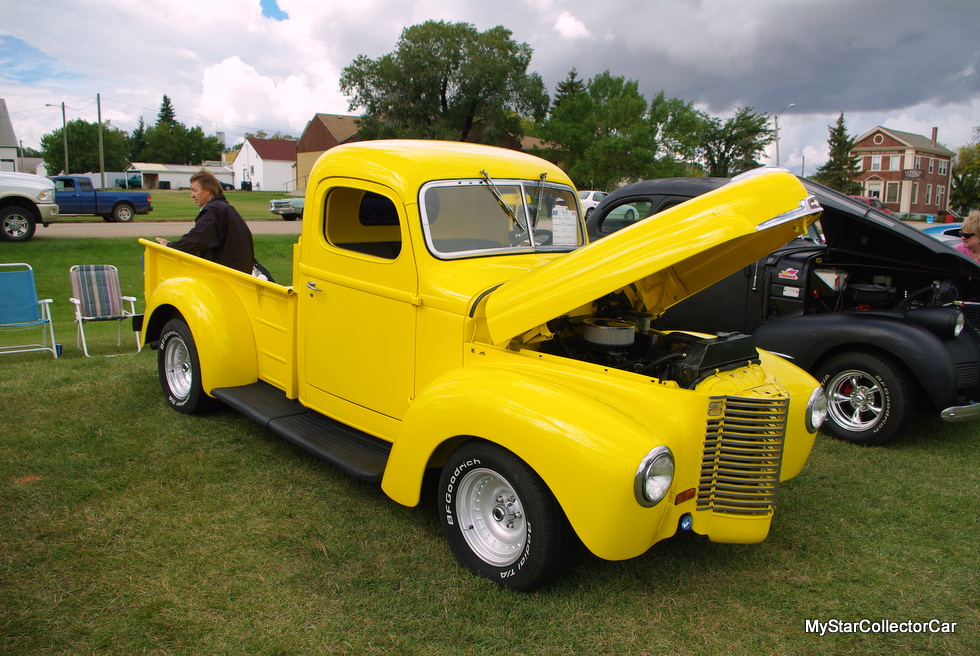 Ken's other future MSCC story is a 1929 Pontiac hot rod that was also completely built by Ken-including its custom leather interior. Both rides have a rear decal that reads "I did it my way" and Ken will explain why this famous line from a Sinatra song applies to every one of his car projects.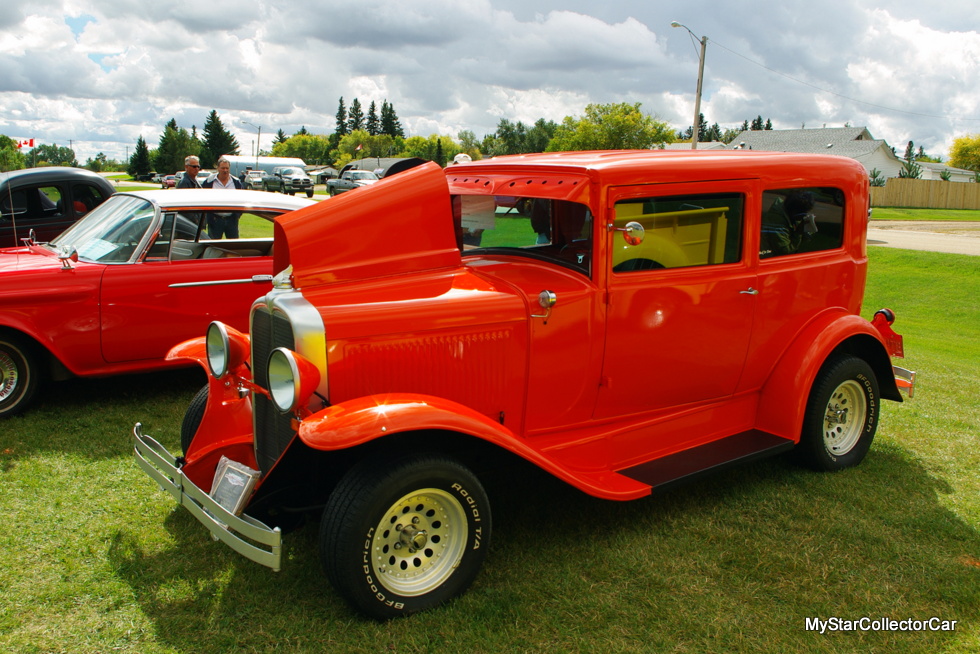 We spotted a muscled-up 1969 Dodge Super Bee at the Donalda show and were able to track down its owner. This Bee is now a beast and we will tell its story in detail in a future MSCC article. This car has a serious street attitude and owes its brand new bad outlook on life to its colorful owner.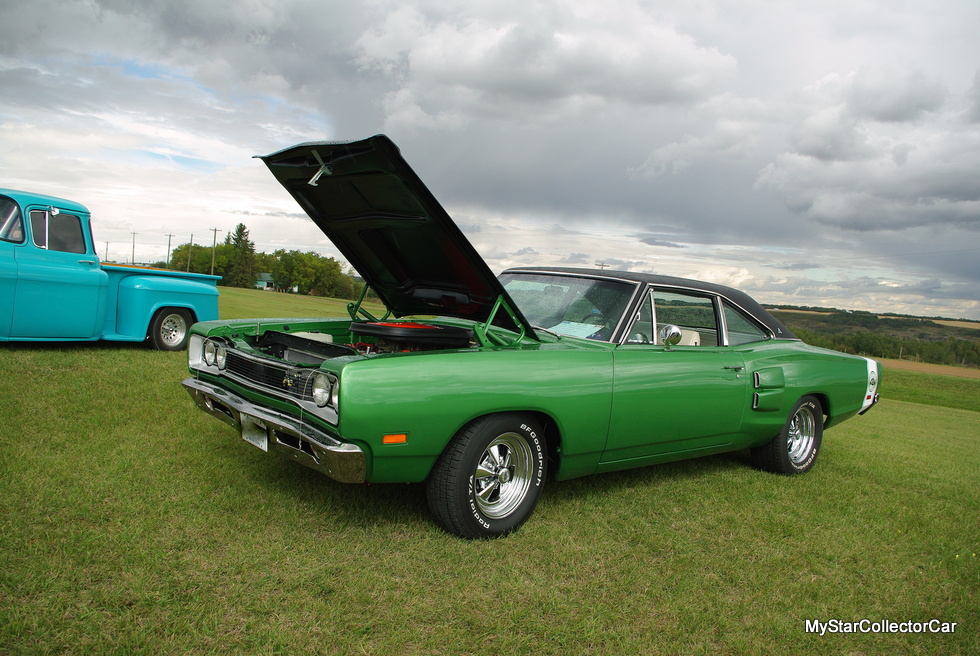 The Gull Lake show was held on Sunday and had plenty of cars in attendance-despite the cool, cloudy conditions. Car guys saw the bright side of the equation and noted their rides run better in cooler weather.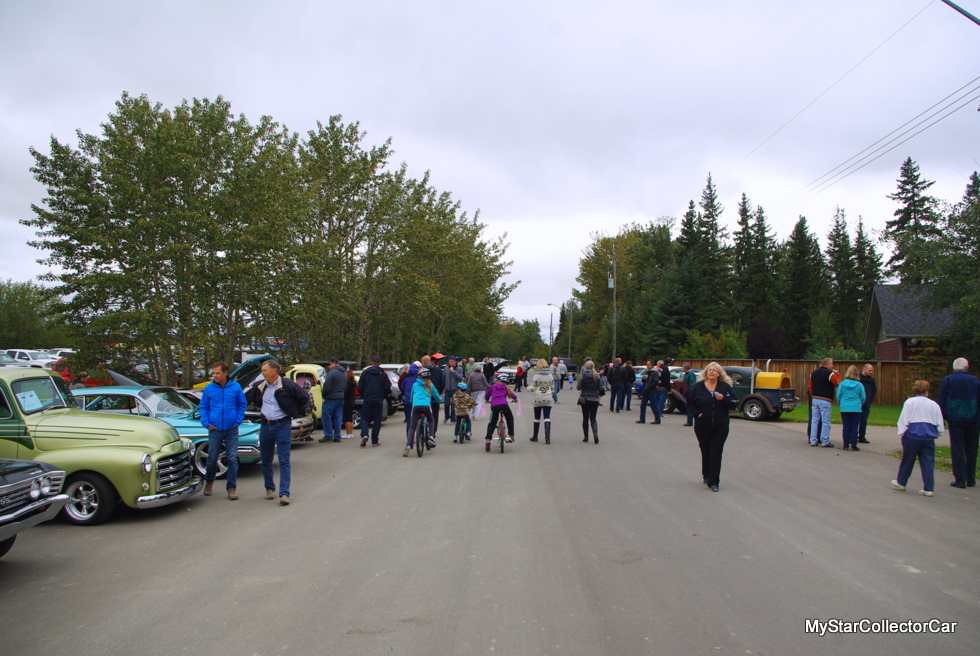 One of the more striking cars at the show was a pink 1968 Barracuda with a female owner. She was actively involved in her car project and her car was a big hit with women at the Gull Lake show. Find out why she chose pink and how she was involved in the color change in a future MSCC story.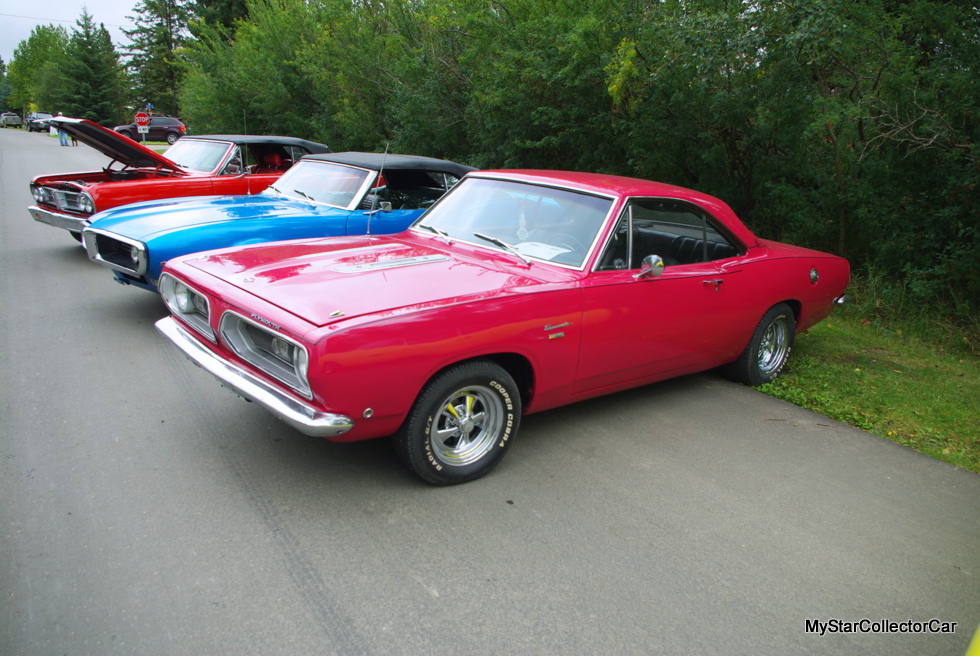 We were steered by car guys at the Gull Lake show toward a beautiful 1965 Mustang resto-mod for our final story from the Labor Day weekend shows. This jet black pony was autographed by none other than the legendary Carroll Shelby and is stunning in every way.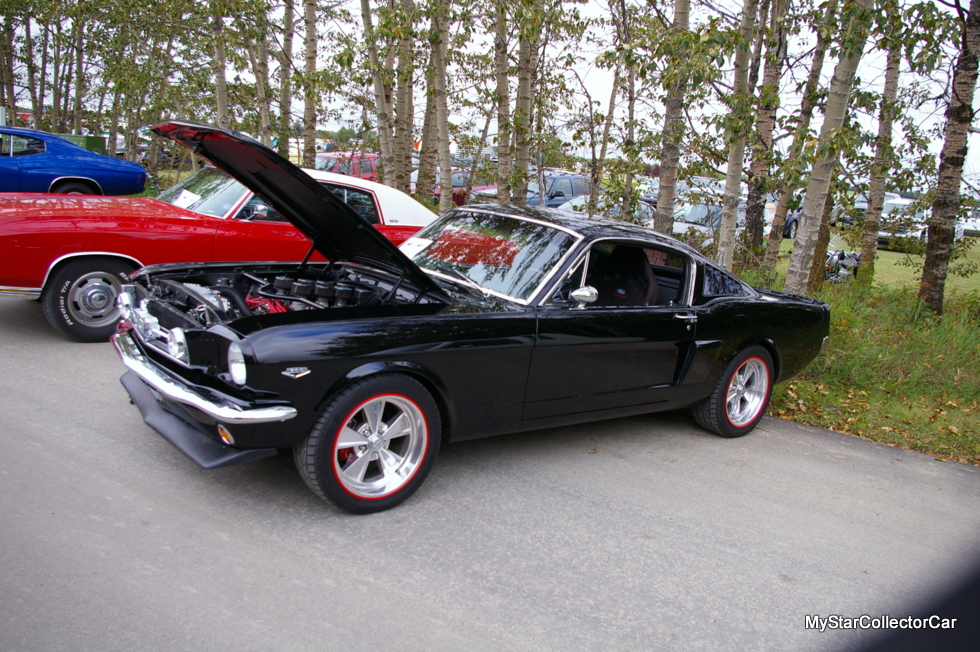 We look forward to sharing its story in a future MyStar article.
Jim Sutherland
CLICK HERE to Like us on Facebook
CLICK HERE to Follow us on Twitter
CLICK HERE to Follow us on Pinterest
Please re-post this if you like this article.