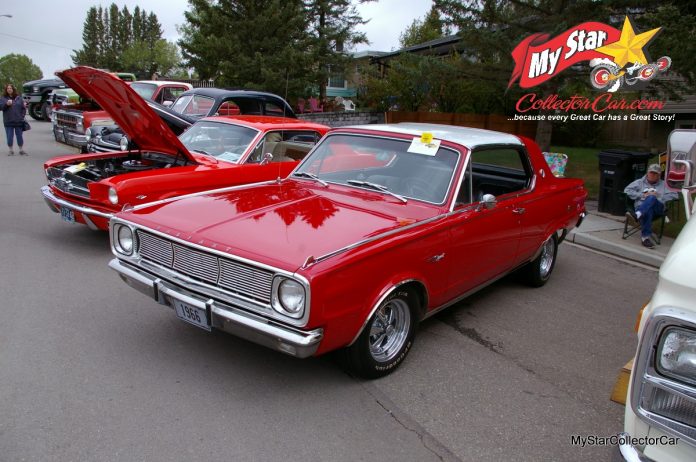 The Canadian version of the 1966 Plymouth Valiant was a dead ringer for the 1966 Dodge Dart, but did not share the same style as the US version of the Valiant.
A 1966 Canadian version of the Plymouth Valiant caught our attention here at MyStarCollectorCar in a big way when we first encountered it last year. The car in question was a two-door hardtop version that had been restored to a high level by its former owner.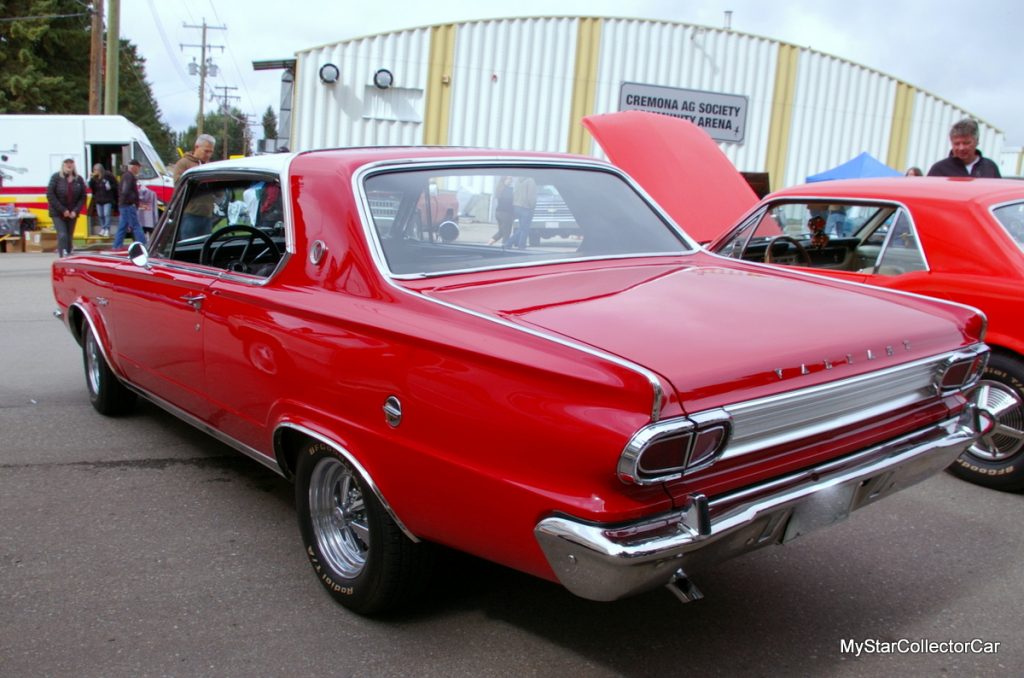 Its current owner is Leo Detillieux and he was able to buy the car about six years ago when the previous owner's girlfriend did not want a car with no power steering. Her exact words were "sell it", according to Leo, its lucky next owner.
The '66 Valiant Signet was restored back to its original glory (and then some) by its former owner and Leo was the fortunate next owner of the compact Mopar. The restoration was a full-on rotisserie process that covered every nook and cranny of the car, so Leo is confident his Valiant is better than factory at this point.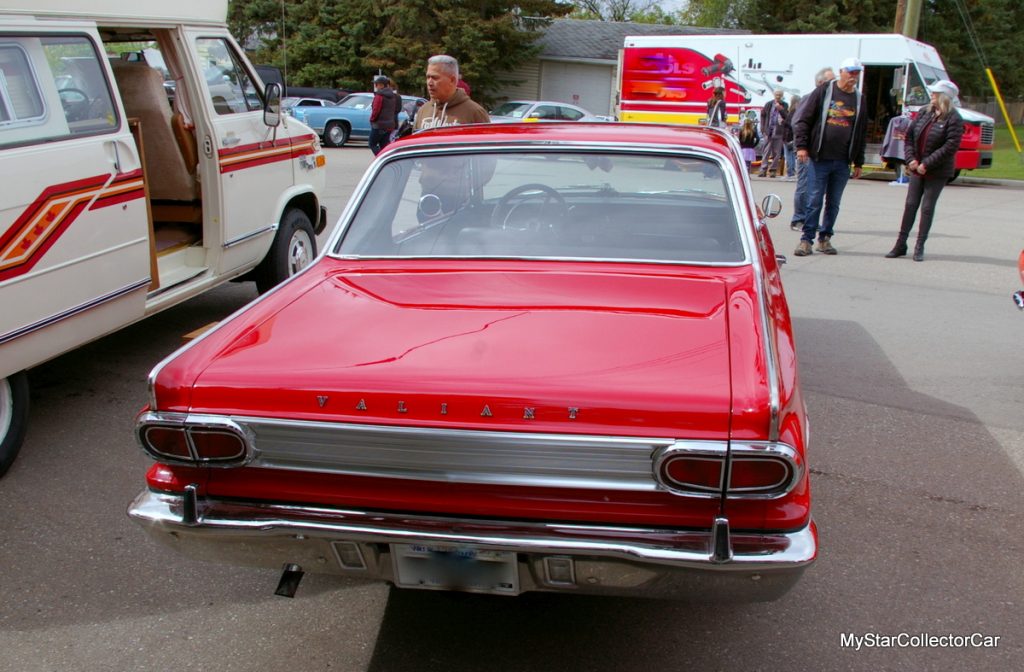 The car still sports its original Slant Six engine, a Mopar powerplant that was famous for its blend of performance and economy throughout its long history with Chrysler products.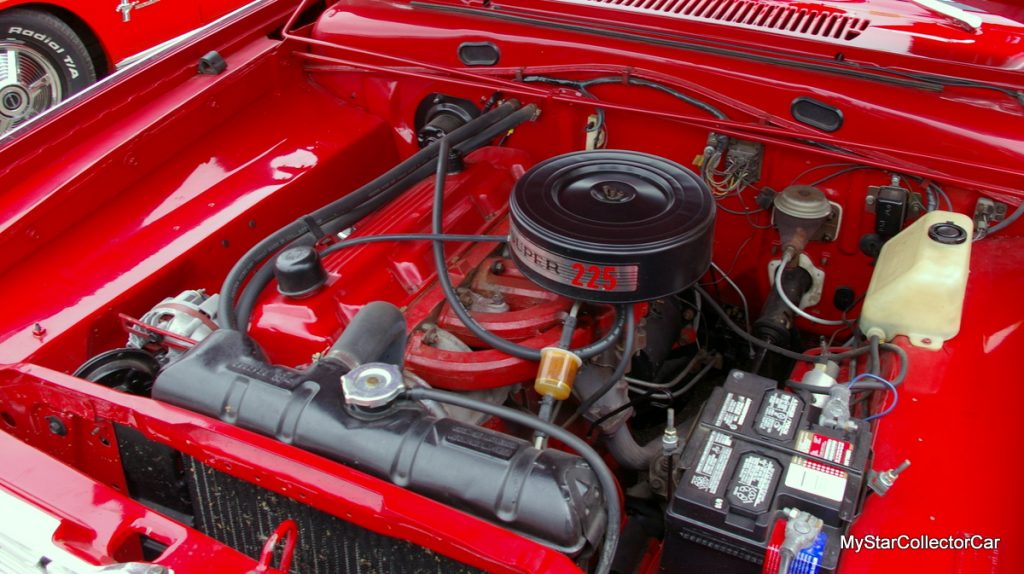 The Valiant's six-banger is hooked up to Chrysler's equally famous Torqueflite 3-speed automatic transmission. The result is a winning combination for Mopar fans like Leo who appreciate the legacy of the two Chrysler powertrain components.
Leo was impressed with his Valiant's bright red paint scheme, although he toyed with the idea of changing the roof color to black from white so it would match the black interior of the car. He decided against the idea because the sporty '66 Valiant looked good with its original white paint scheme on its roof and Leo wanted his Valiant to reflect its factory heritage.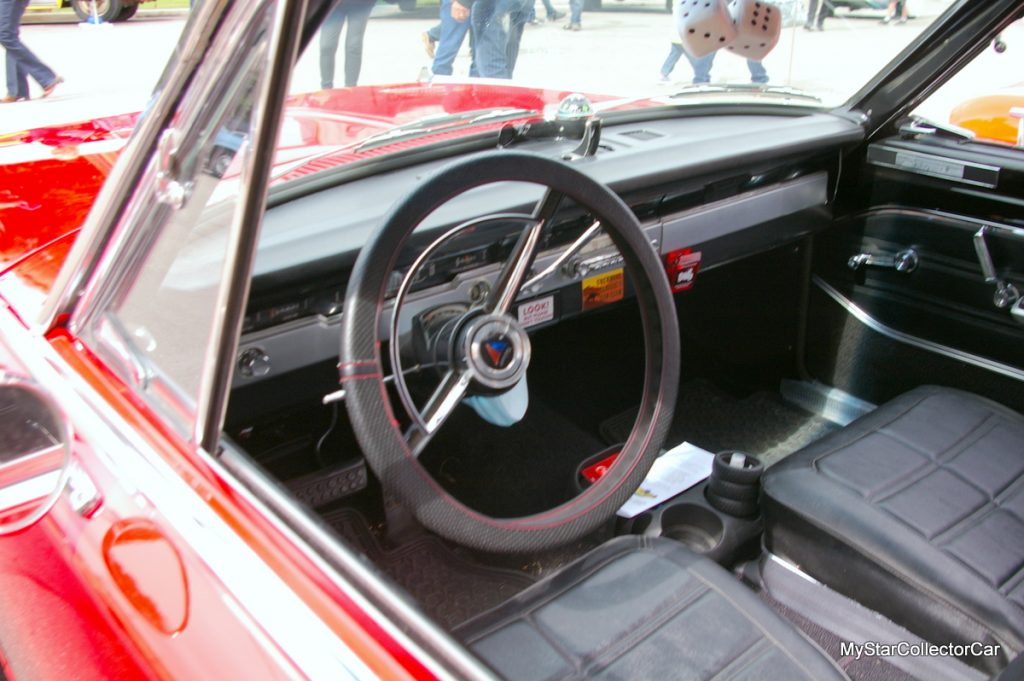 The car's high level of restoration also included perfect bright work on the '66 Valiant, a major factor in any quality rebuild. A flawless paint job demands there are no flaws in every other aspect of the restoration, including its stainless steel and chrome components.

The car's excellent overall condition meant Leo could enjoy the car as a reliable road machine, so he has logged almost 8000 miles (over 13,000 kms) behind the wheel of his Valiant since Leo became its owner.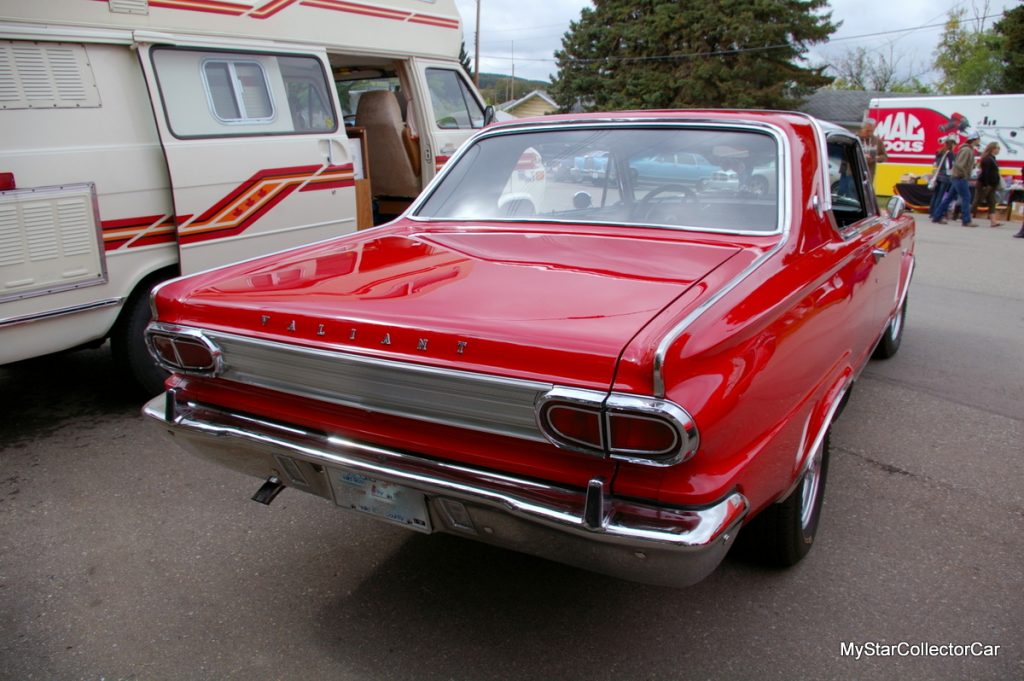 The car has performed flawlessly over the years and miles, a fact not lost on Leo. In fact, he is very happy with his Valiant's excellent gas economy and solid highway performance. Leo told MyStarCollectorCar his '66 Valiant "hardly uses gas" and still keeps a steady 60-65 mph pace on the highway.
Leo's 56-year-old Valiant gets plenty of attention from the public every time he drives it, mainly because if its unique retro style and impeccable condition.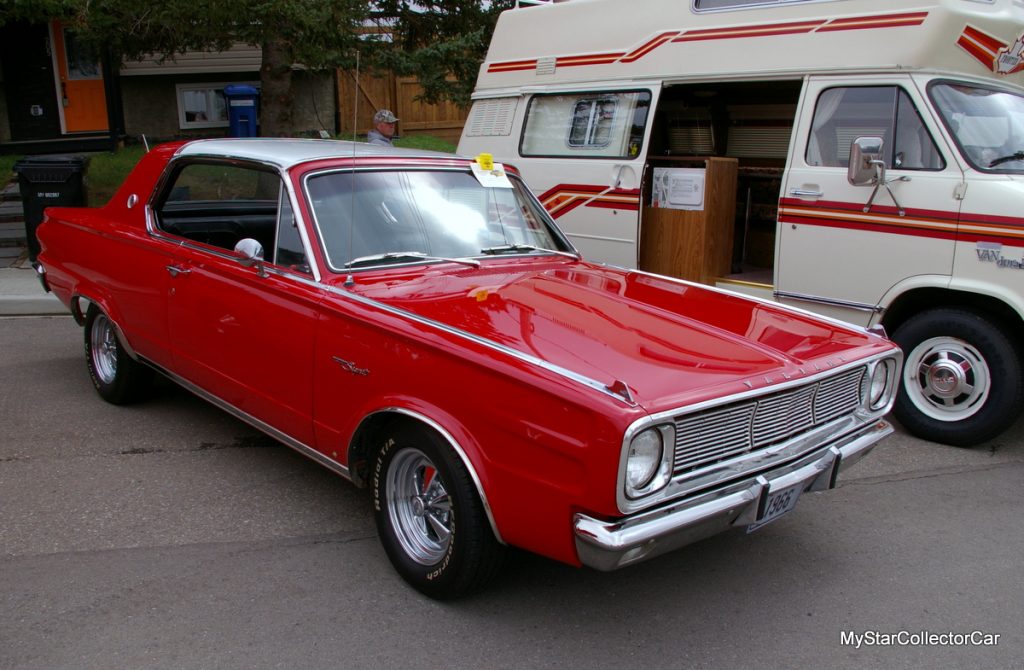 BY: Jim Sutherland
Jim Sutherland is a veteran automotive writer whose work has been published by many major print and online publications. The list includes Calgary Herald, The Truth About Cars, Red Deer Advocate, RPM Magazine, Edmonton Journal, Montreal Gazette, Windsor Star, Vancouver Province, and Post Media Wheels Section.