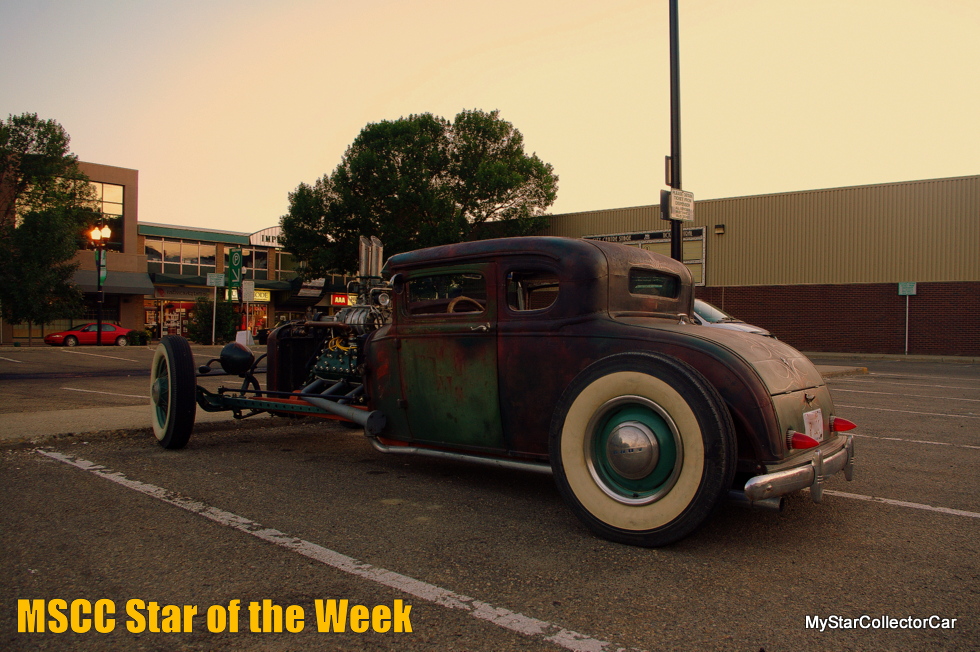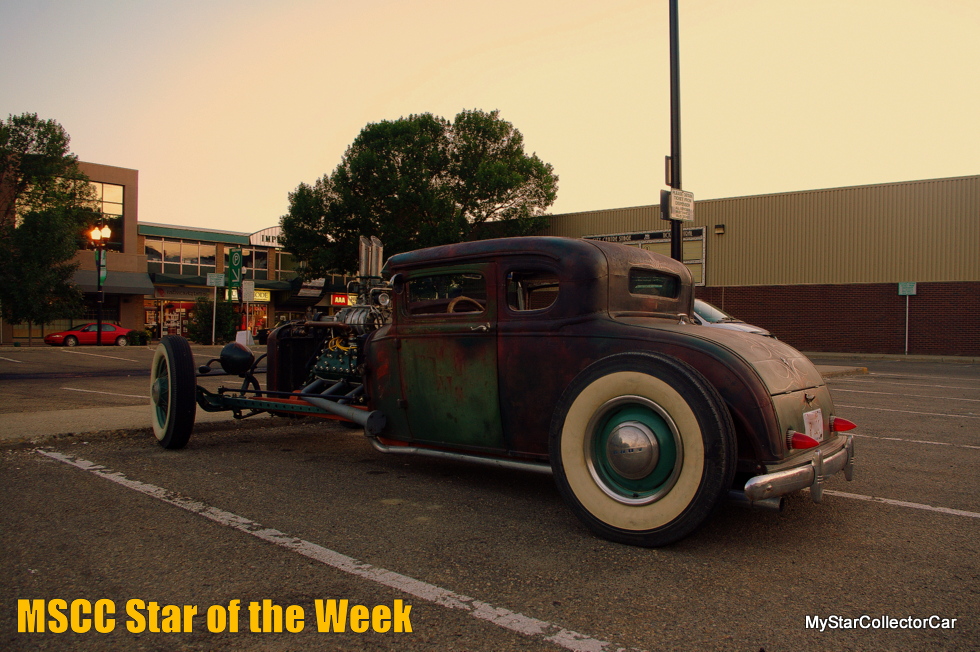 MSCC DEC 20 STAR OF THE WEEK: A CLASSIC RATTIE—THE PERFECT RECREATION OF HISTORY
Rat rods are a relatively new niche in the car hobby but in reality they've been around since the first time a guy ripped the fenders off his Model T to make it go faster.
The basic concept of the rat rod is steeped heavily in history because it's a budget build with scavenged parts—not unlike the kid who put together a barebones ride back in the 50s.
'Hot rods were the outlaws of the street in those golden years so the early versions were long on performance and short on paint—all business—but they evolved into customs with big investments in things like paint and chrome so the earlier versions faded into history.'
This MSCC Star of the Week is a classic rattie—the perfect recreation of history.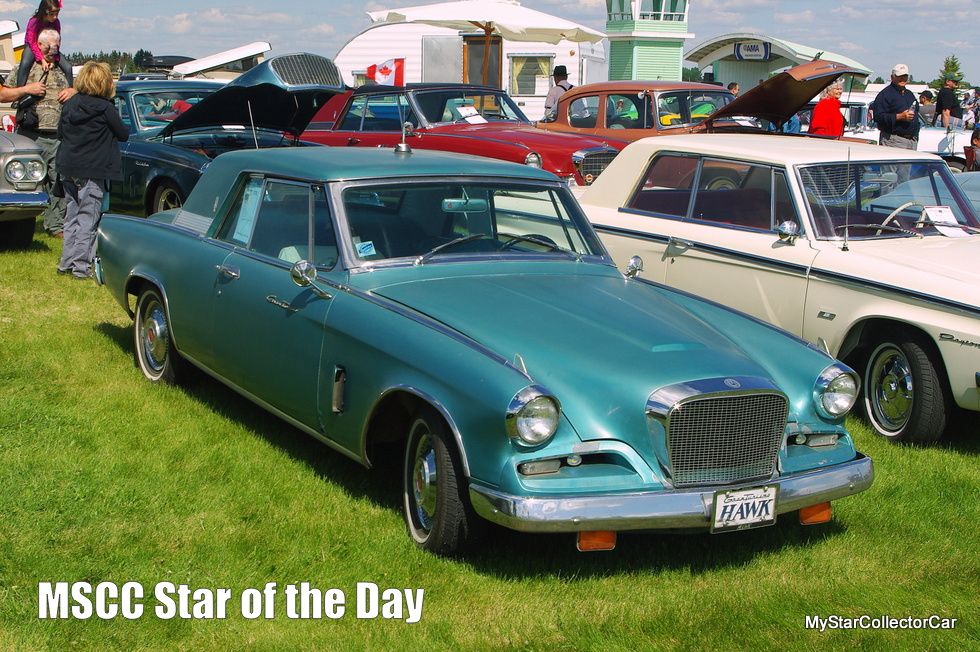 MSCC DEC 19 STAR OF THE DAY: STUDEBAKER GT HAWK—THE HAIL MARY PASS FOR A LEGENDARY CAR MAKER
Studebaker was always the underdog in the North American car market but they never backed away from a fight.
There is little doubt Studebaker was the little company that could but their biggest strength was how well they worked with their limited resources.
'Studebaker wasn't afraid to recycle old designs in new ways and add tech advantages like a supercharger to keep up with their well-financed rivals in Detroit and eventually they succumbed to the heavier artillery but they went out in a blaze of glory.'
This MSCC Star of the Day Studebaker GT Hawk was a classic, stylish Hail Mary pass for a legendary car maker.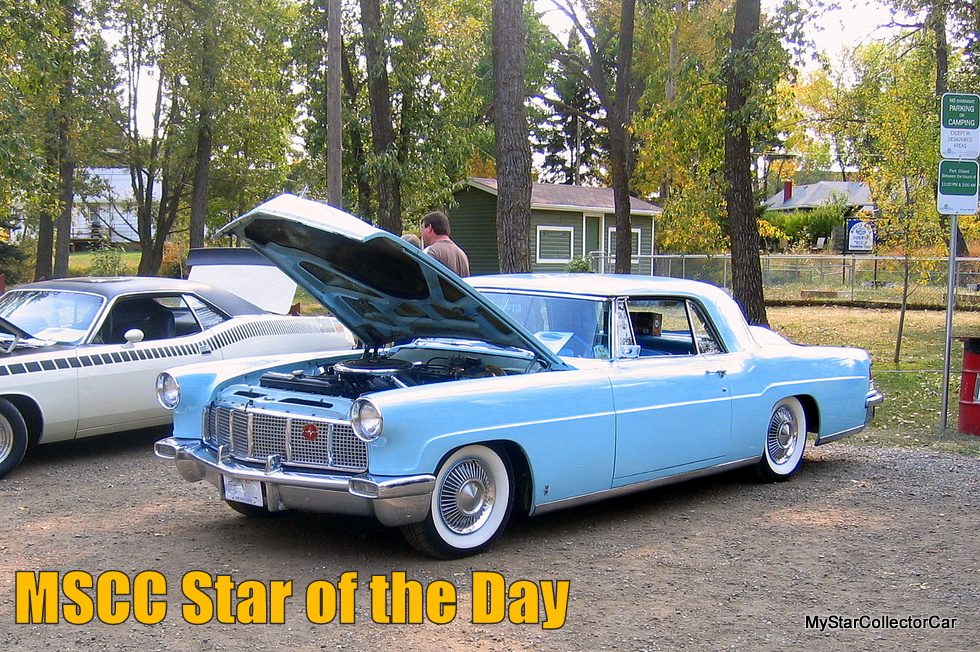 MSCC DEC 18 STAR OF THE DAY: '56 CONTINENTAL MK II— NORTH AMERICAN TECHNOLOGY MEETS EUROPEAN STYLE
The mid-1950s were a prelude to the space age looming on the horizon.
'Detroit bought into bigger, faster cars with new style, new stainless trim, more chrome and new styling features like fins and curved windshields in the mid-50s but one car stood apart from the rest in its simple, clean European-ish design.'
The other thing that made the Continental MK II stand out in the crowd was its massive retail price because you could buy two Caddys for the price of one MK II.
This MSCC Star of the Day '56 Lincoln MK II was at a show 4 years ago where it was a classic display of North American style meets European style.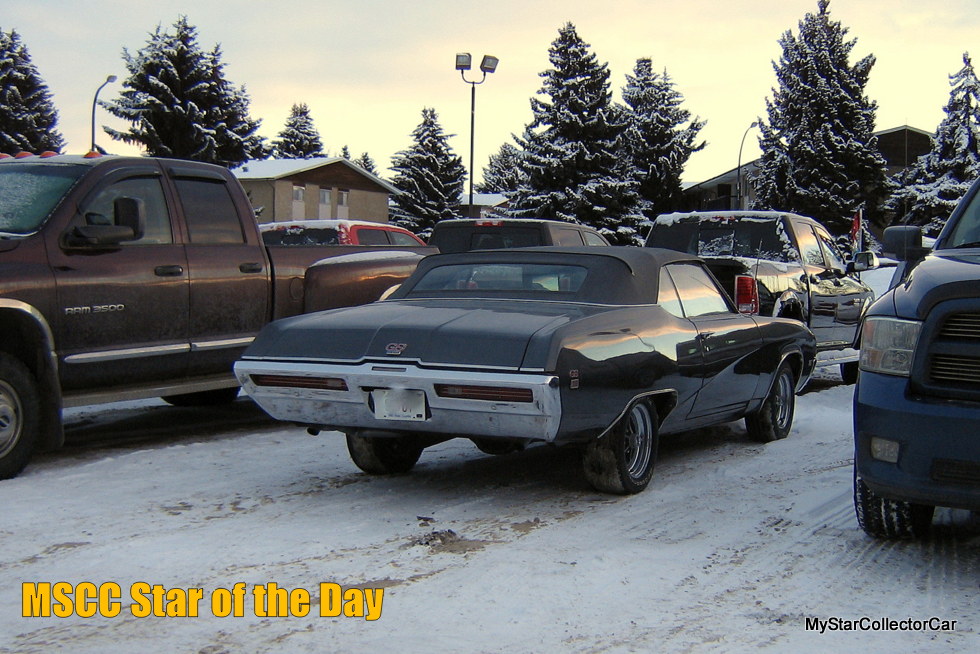 MSCC DEC 17 STAR OF THE DAY: '69 BUICK GS CONVERTIBLE—A LACK OF EL NINO WEATHER DIDN'T STOP THIS CLASSIC FROM A CHRISTMAS APPEARANCE
Many parts of North America are basking in the warm glow of an El Nino winter so the Christmas season is like a warm fall with shorter days.
The prospect of a longer driving season really appeals to hardcore car guys who haven't parked their beloved rides for the winter season.
'Pragmatic car guys gambled on a real winter so the old iron is sitting under a tarp in winter mode with a battery buddy under the hood, expired plates and fuel additives in the gas tank but there are areas El Nino missed so classic rides are in hibernation.'
Fortunately a lack of El Nino warm weather didn't stop this MSCC Star of the Day '69 Buick GS convertible from making a Christmas appearance.
MSCC DEC 16 STAR OF THE DAY: '55 BUICK—BECAUSE BANKERS HAD TO HAVE A WEEKEND RIDE
Buick had a reputation for large and in charge rides for many decades.
They were down a rung from their cousins in the Cadillac division so they were sold to professionals like lawyers, accountants and mid-management types.
'Buicks were a comfortable, long distance ride built for guys who were on the cusp of high society—essentially one promotion away from the top of the heap—they were statement cars in their own way because you were close to top dog status when you owned a Buick.'
This MSCC Star of the Day '55 Buick is a sportier two-door hardtop because bankers had to have a weekend ride.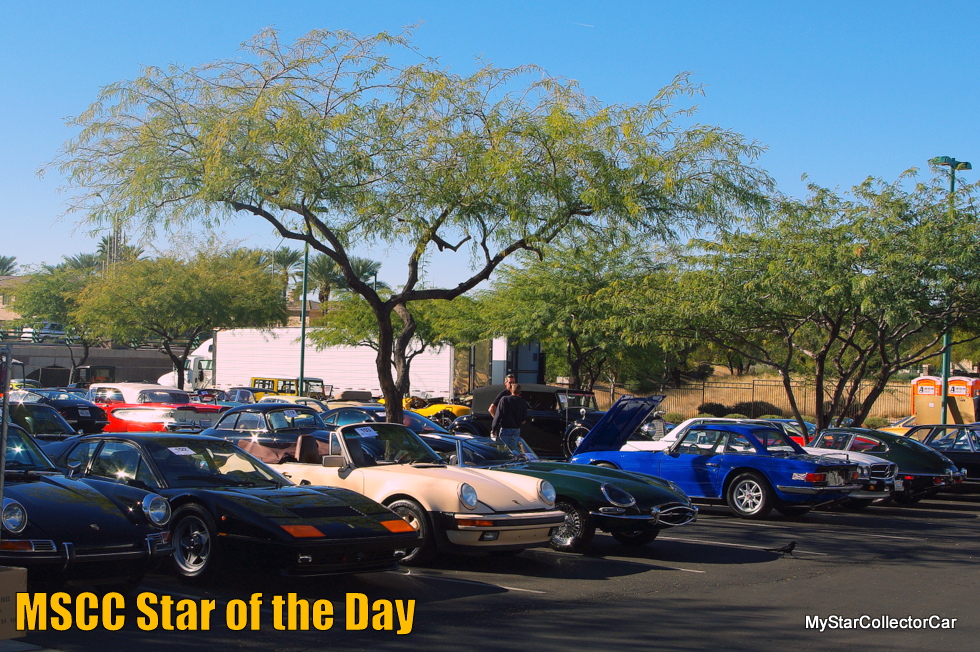 MSCC DEC 15 STAR OF THE DAY: A DREAM TEAM FOR EURO CAR GUYS
Car guys may be united in their basic love of all things automotive but after that they split into well-defined camps.
'Mopar guys are Mopar guys, Ford guys are Ford guys, Chevy guys are Chevy guys (manufacturer loyalty is a given) but the camps also form over geographical lines so you have Detroit car guys, Japanese car guys and European car guys.'
These camps are based on country of origin for the car, not the owner.
This MSCC Star of the Day is a lot full of cars that would be a dream team for Euro car guys.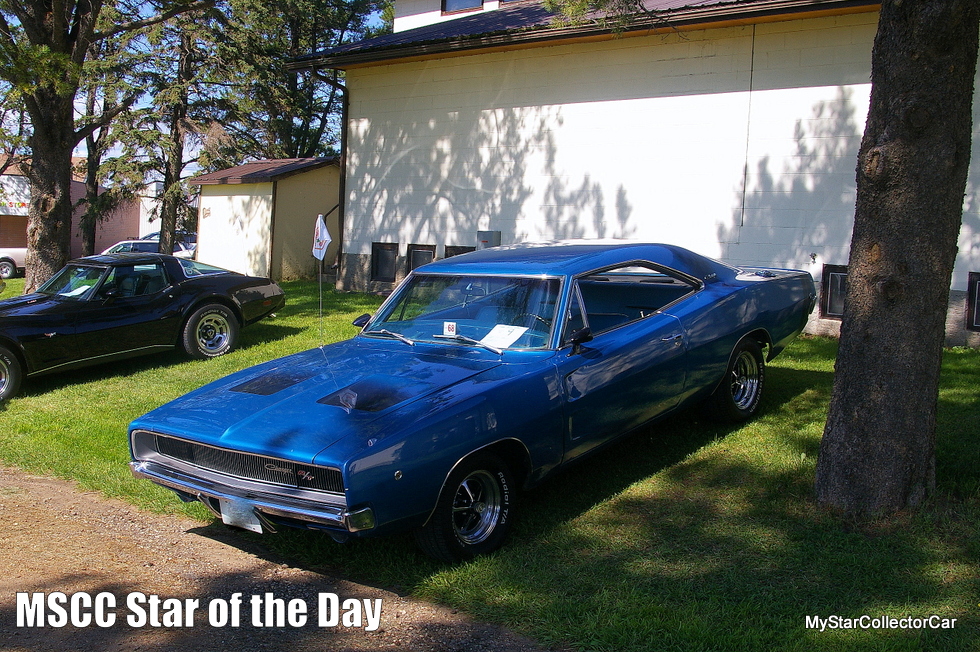 MSCC DECEMBER 14 STAR OF THE DAY: '68 CHARGER RT—WAS 1968 THE COOLEST YEAR EVER?
1968 was a huge year in many ways because there were so many highlights.
'Man circled the moon for the first time at the end of '68, we were introduced to Janis Joplin, CCR, Cream and Jimi Hendrix in '68 and Detroit kept the pedal to the metal in the muscle car world.'
They built some very iconic cars in 1968 including the Road Runners, new-look GTOs and the 3rd Gen Corvettes because this was definitely a year in motion.
This MSCC Star of the Day '68 Charger RT begs the question—was 1968 the coolest year ever?
CLICK HERE to Like us on Facebook
CLICK HERE to Follow us on Twitter
CLICK HERE to Follow us on Pinterest
Please re-post this if you like this article.