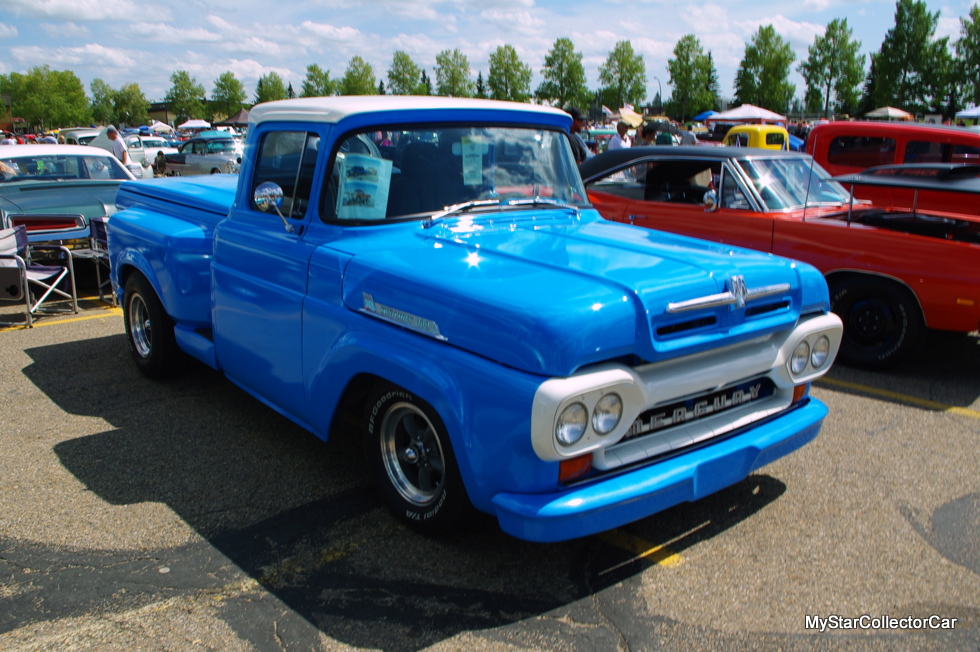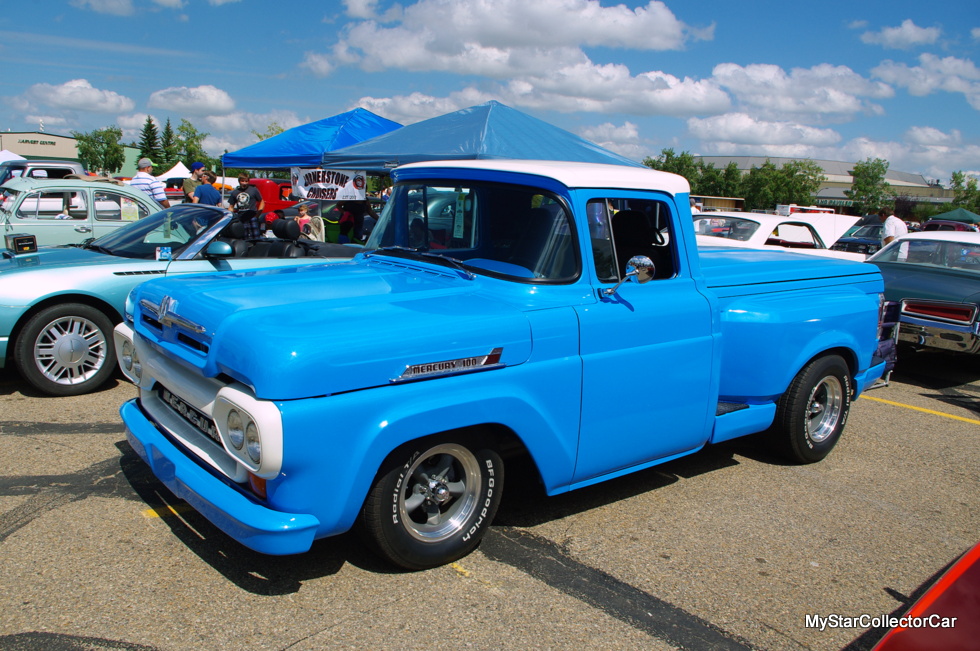 Mentors are a huge factor in the car hobby.
'Most of the time there is a direct blood link to a car guy mentor-like a grandfather, father, older brother or a combination of all three-because we tend to learn more from people we respect.'
The lessons learned are invaluable when the first major project goes from concept to reality.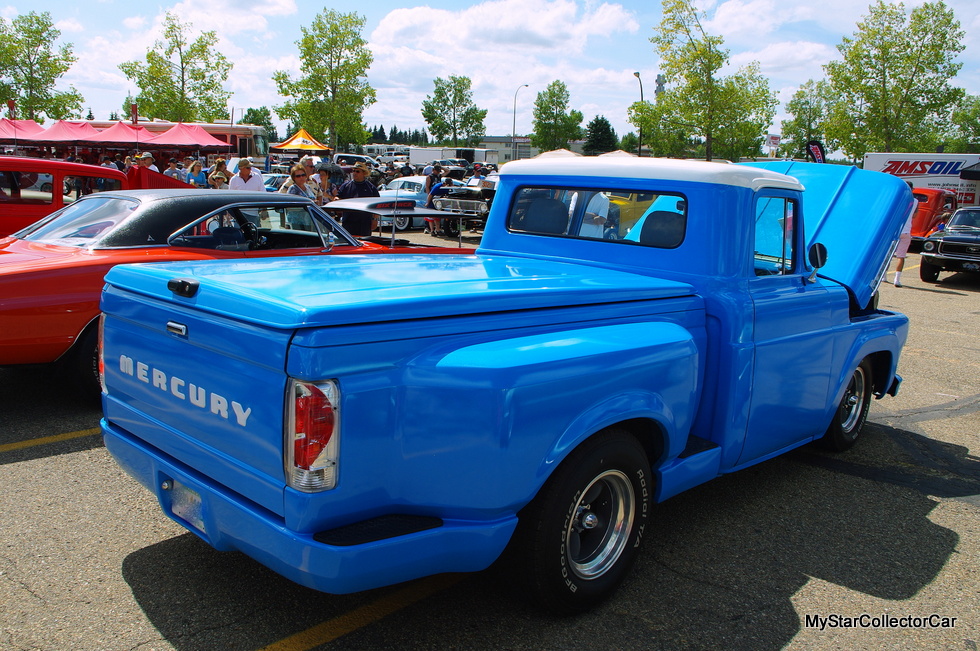 Calvin Burton thought about everything he learned from his dad when he took on a 1960 Mercury pickup. Calvin called it "a pasture find" but he said it "wasn't too bad at all for an old farm truck". He put it in the shop and started stripping it down and he dumped the original 292. Calvin had come a long way from the days he "washed parts for his dad in the garage" because this was a massive job.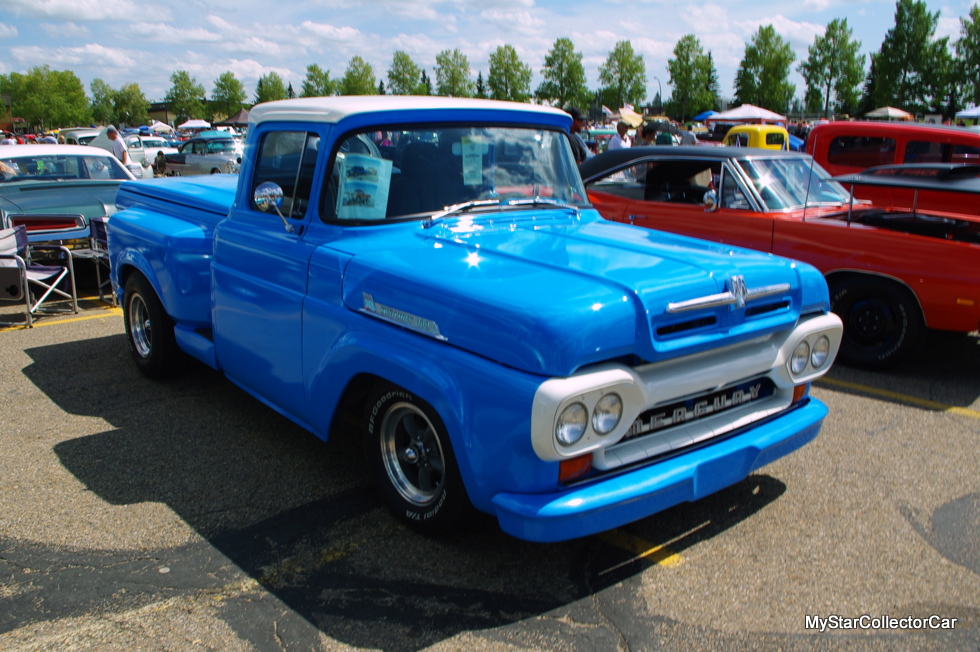 Calvin got the truck in 2000 but he didn't get it running until 2012 after his dad became ill—he credits the illness as a motivator because Calvin wanted his dad to see the truck on the road.
This Merc was a resto-mod in the truest sense because now it runs a GM 5.3 liter with a 4L60E transmission. Calvin was really happy with the donor truck because it had less than 2000 miles on it so this Merc's power train is barely broken in.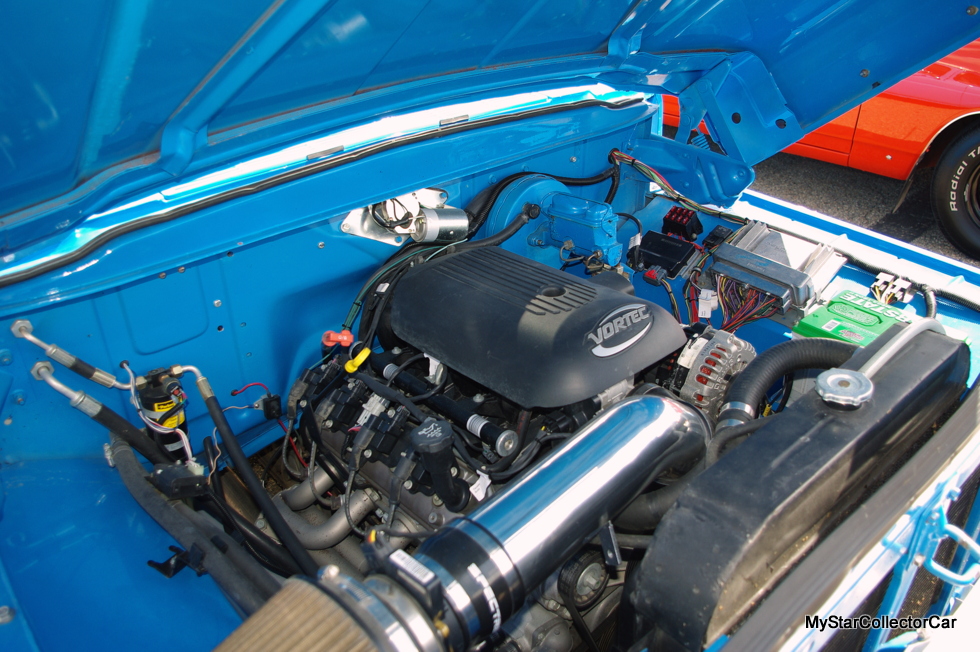 Calvin added a 9" Ford rear end to handle the new power plus he boxed in the frame and he added a Mustang II front end to conquer the winding roads far better than a stock Merc truck plus he added discs to help it stop. The seats are out of a Sunfire and the steering column came from a '76 Chevy van. This is a mix and match combination to the next level and the truck shows well thanks to all that work.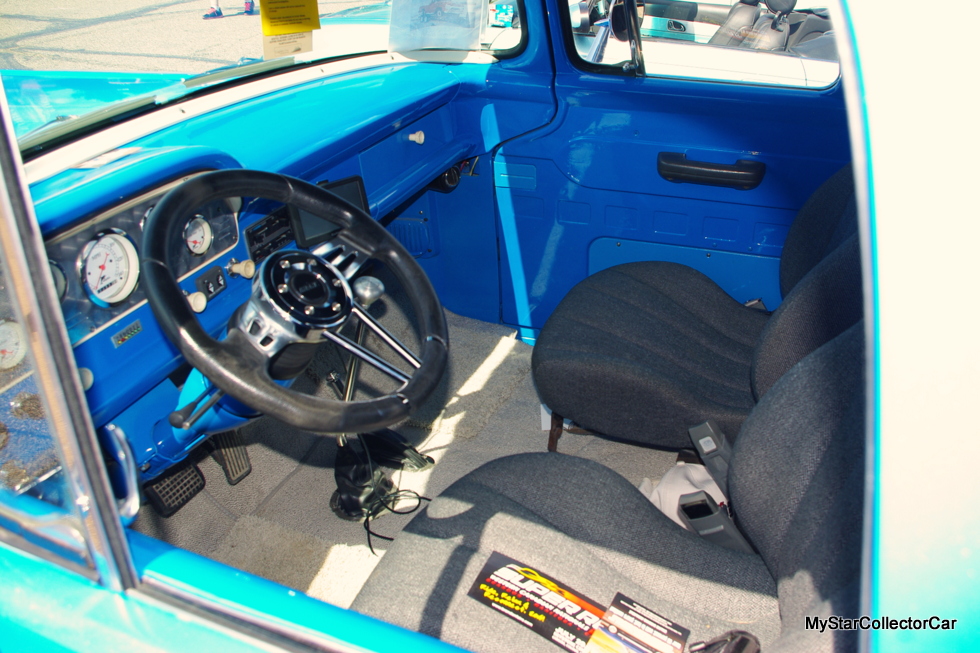 There was another piece in the puzzle because Calvin had to cut the 'Ford' out of a donor 2004 Ford box and tailgate and add the original 'Mercury' to keep this Canadian truck true to its roots. Calvin fabbed up floor pans but now "you can buy them" plus he put a fuel cell in a new location on the frame because gas tanks behind the seat are a really bad idea. Calvin also shaved the handles and now they're also electric for convenience.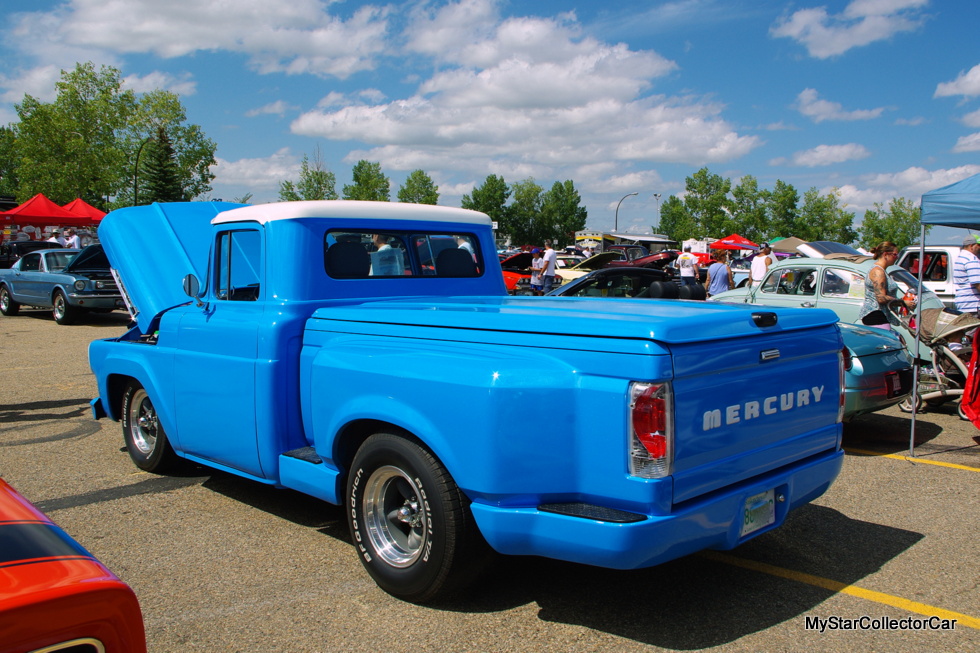 Calvin had two things picked out for the old Merc—color and wheels. He liked Grabber Blue and Wimbledon White and this truck is a reflection of his personal taste.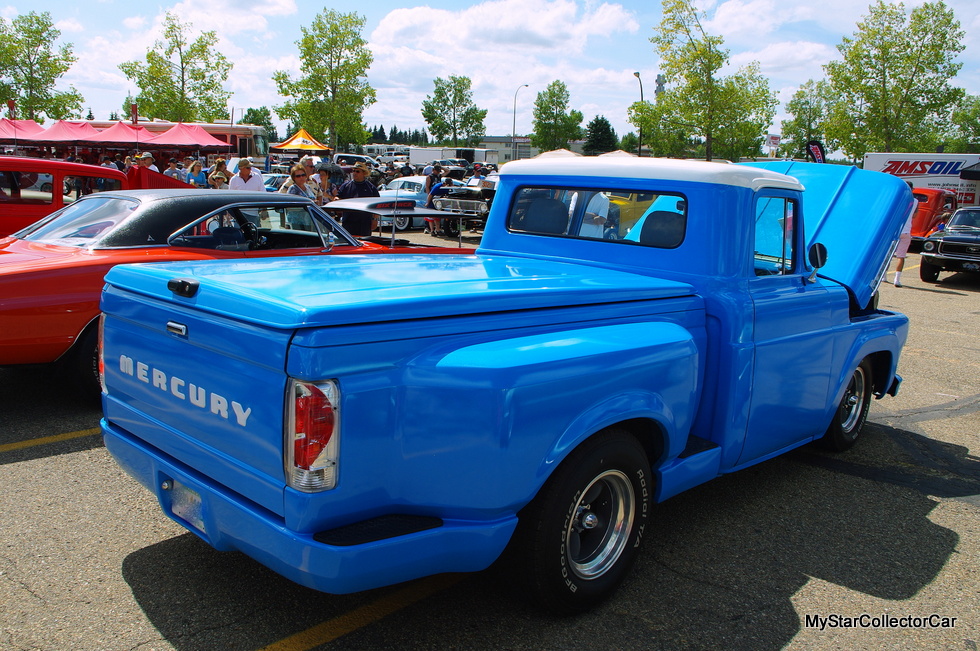 Clearly, this Mercury pickup was a massive job and Calvin "did everything but the paint"—the result is a solid, roadworthy ride and. Calvin runs it at a comfortable 70 miles per hour and it's "not working at all". Calvin doesn't pound on it because he's "kind of old school so I don't want to hear that bang and see pieces lying on the ground".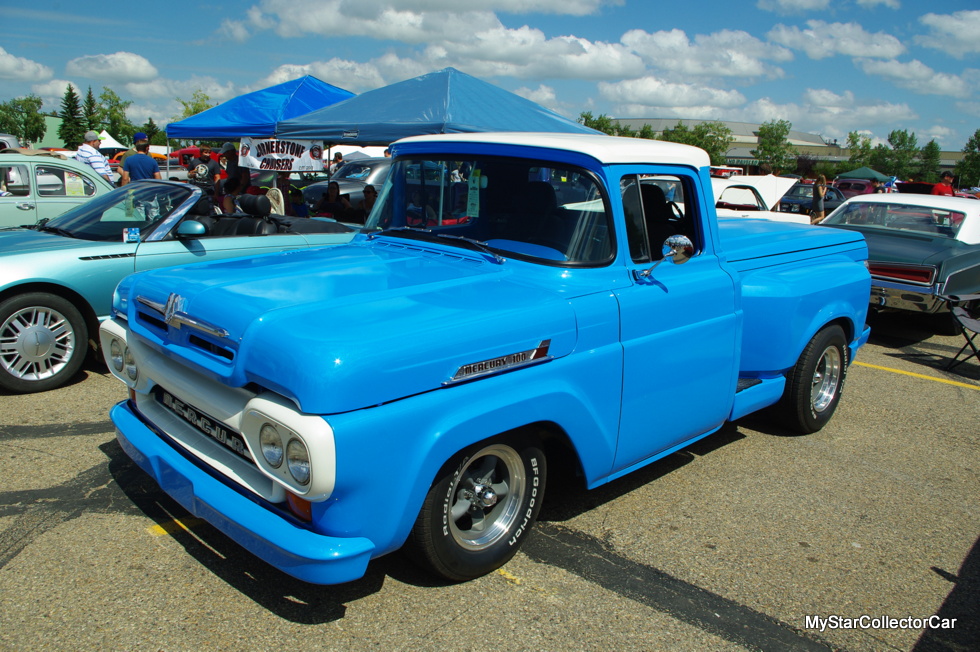 Deadlines are mostly fake in TV car guy shows but Calvin had a very real deadline for this Merc because his "dad got sick" and he "wanted him to see it". Unfortunately Calvin said: "The old guy passed away before I finished" but the truck itself is a tribute to what he learned from his dad.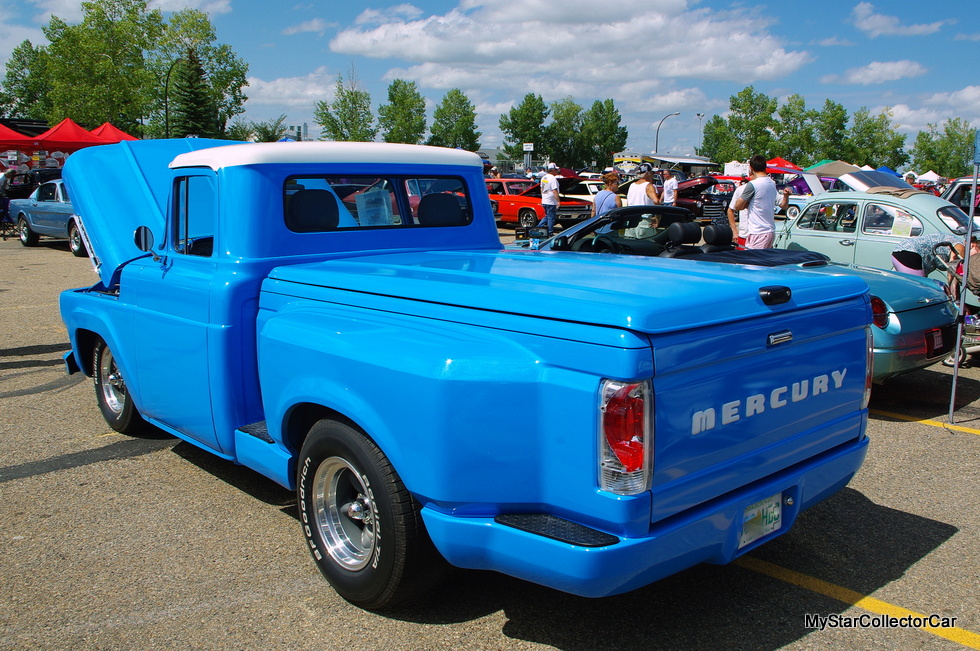 Calvin's mom put this truck in perspective for him when she talked about his dad:
"Dad would be proud".
Jerry Sutherland
CLICK HERE to Like us on Facebook
CLICK HERE to Follow us on Twitter
CLICK HERE to Follow us on Pinterest
Please re-post this if you like this article.