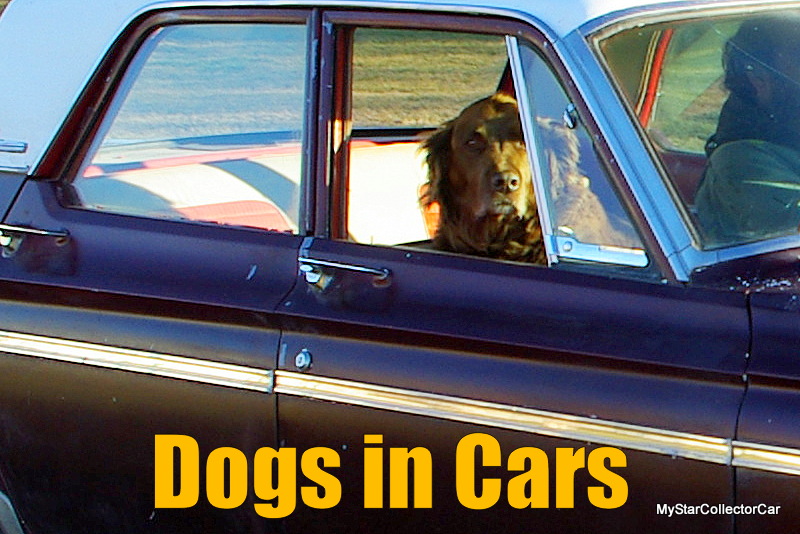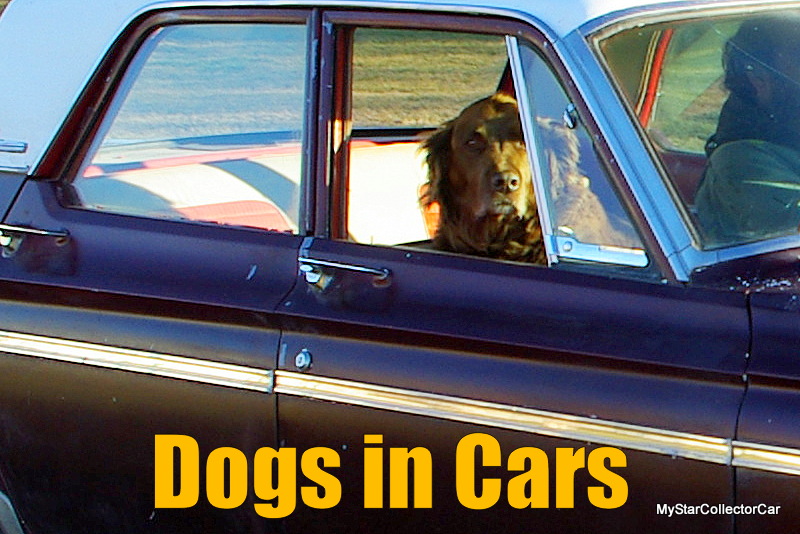 'Dogs in Cars' is an irregular MSCC feature because the shots are spontaneous.
There are a lot of Fidos on road trips but you can never predict when you'll see a happy mutt in a car or truck so you pop a picture any chance you get.
'A happy mutt in a car picture never gets old so here are six happy mutts in cars.'
This guy is a canine elder statesman so he gets the first billing. He's been riding in this '67 Ford convertible since his carefree puppy days so he is definitely not giving up that front passenger seat because he just broke it in.
Who owns the back seat? This guy and he'll back up his claim if pushed so don't let his size fool you because dog turf is sacred—especially dog turf with a big back seat and an open window.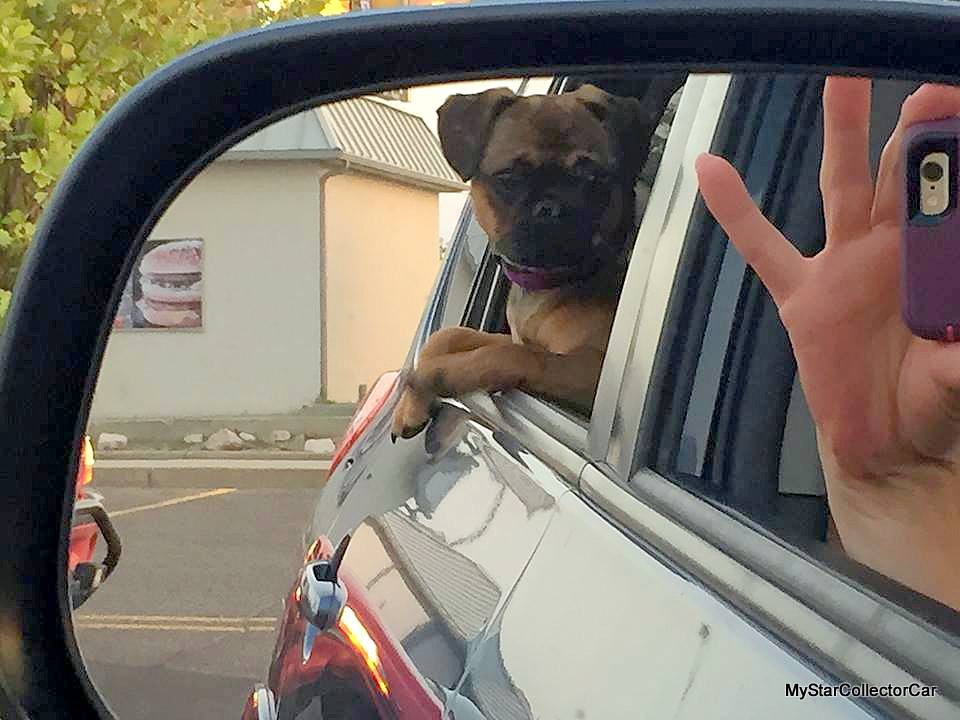 Wide eyed wonder describes this guy. He's also digging the windswept haircut because if he looks that good when the ride's over, he gets to skip a trip to the hated doggie barbershop.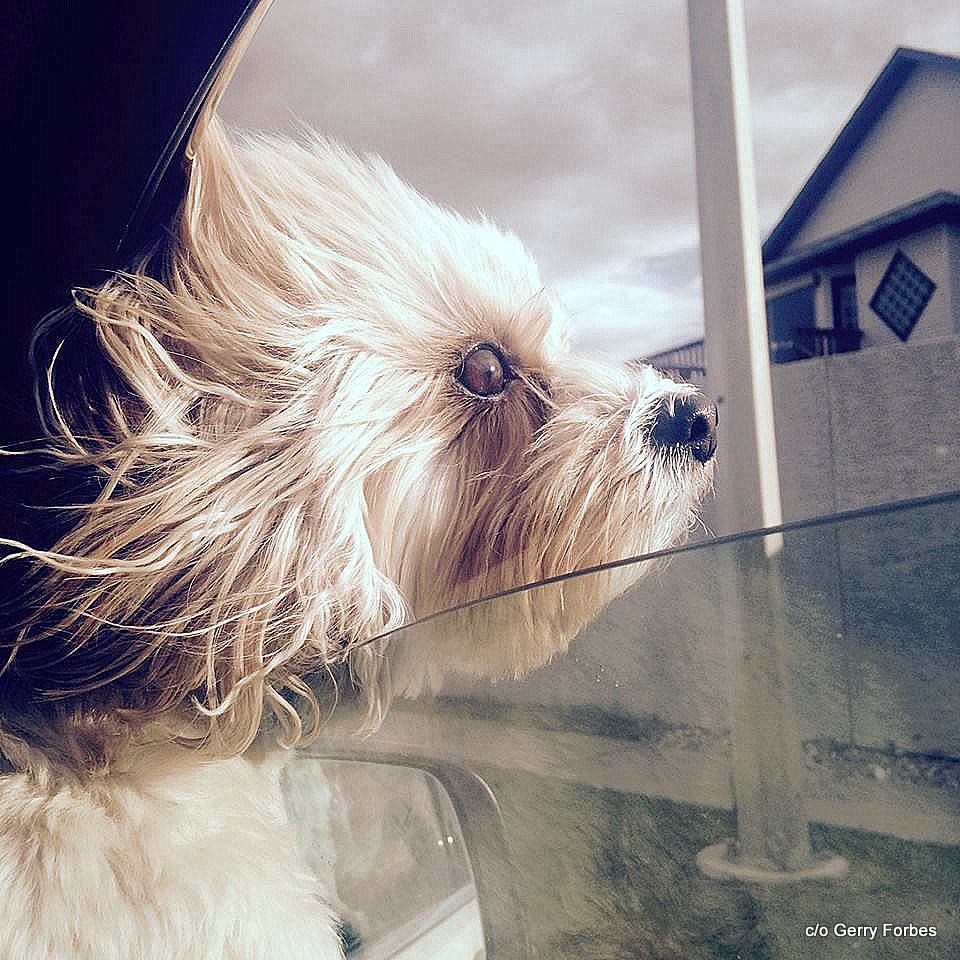 Open windows are like a trip to a 5-star resort area for dogs and this is a classic example. You couldn't wipe the smile off this guy's face with a giant push broom.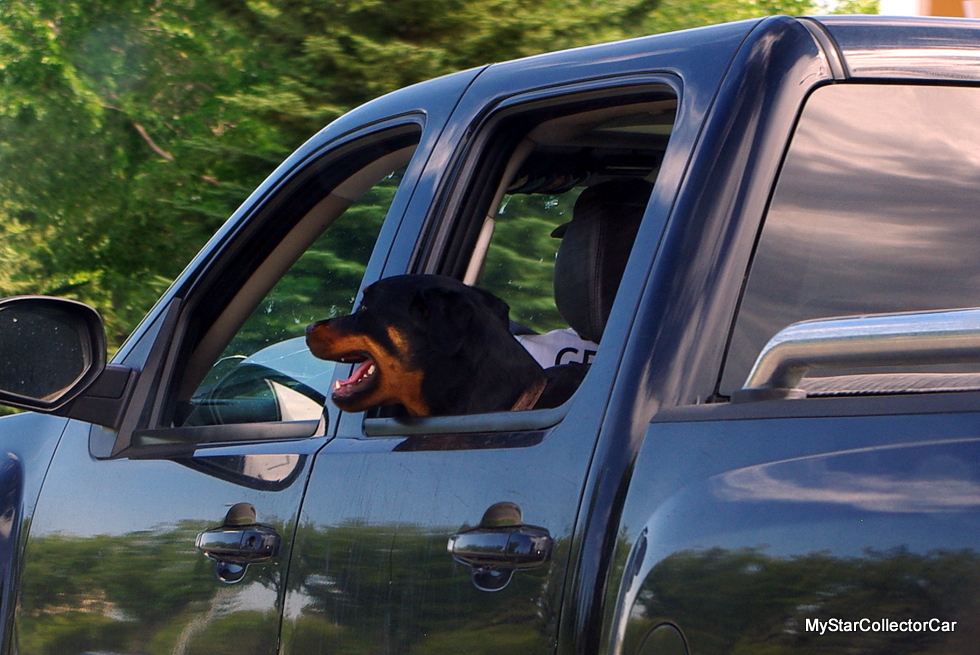 Here's a guy who prefers the center row over an open window. There's less wind, it's warmer and you don't swallow bugs at 70 miles per hour.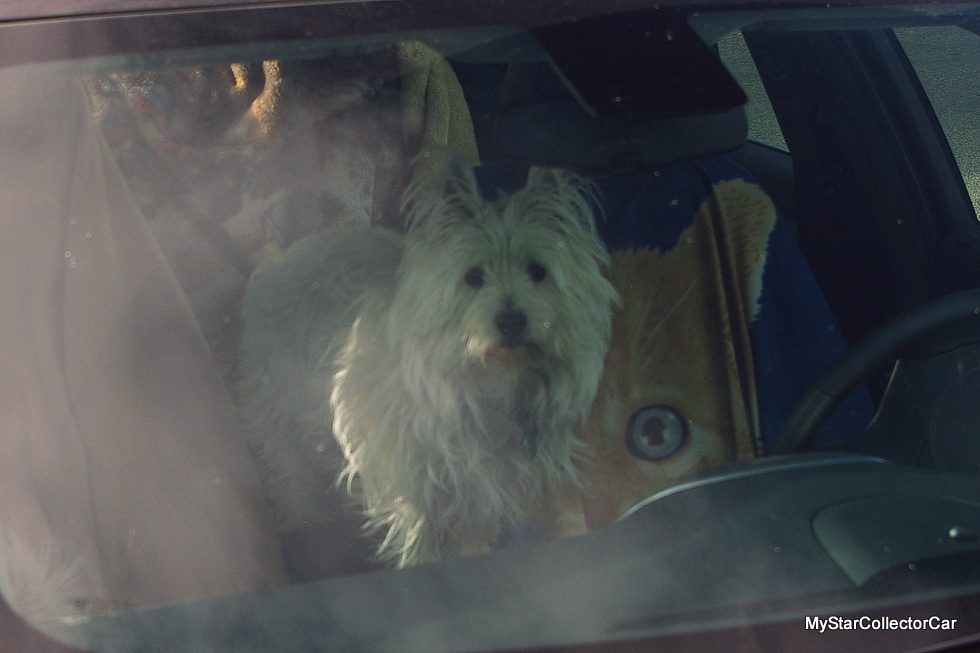 This guy is the exact opposite. He's on two wheels and he's getting pummeled by bugs from seven different angles but he's got that awesome hair.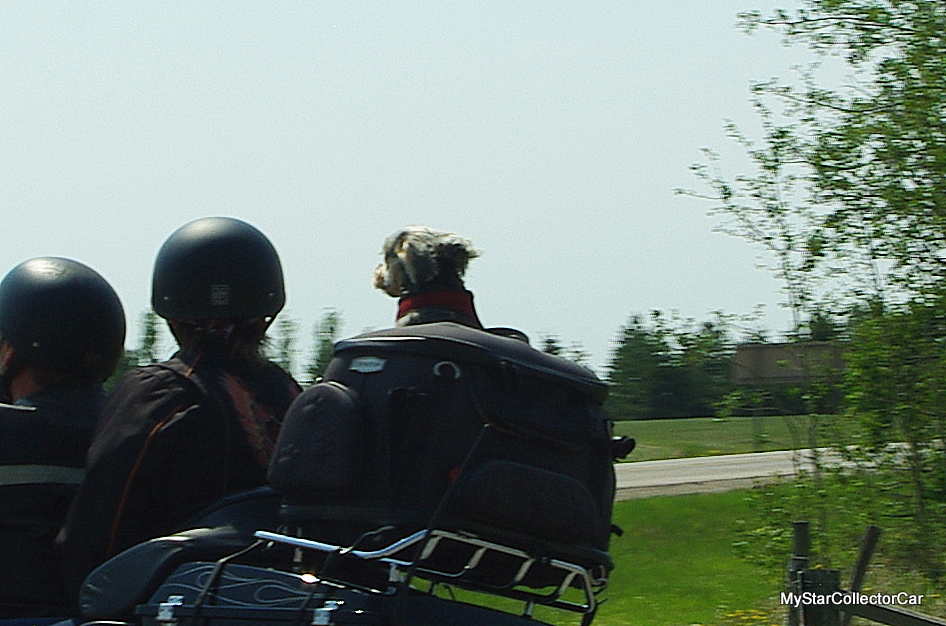 The  'dogs in cars' example is a guy who doesn't buy into the "shotgun seat-so dog sits there" default position. He's the captain of his own ship and he's got the shades and neckerchief to prove it.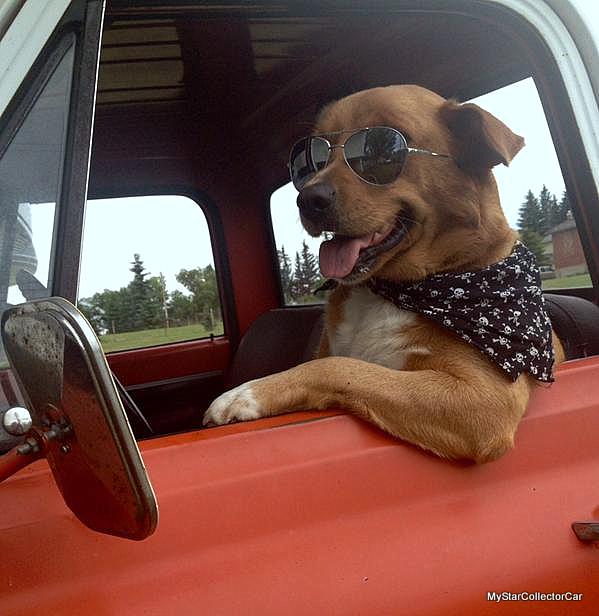 There's one lesson you should take away from this and it's pretty basic—dogs dig car rides.
It never gets old for your best friend.
Jerry Sutherland
CLICK HERE to Like us on Facebook
CLICK HERE to Follow us on Twitter
CLICK HERE to Follow us on Pinterest
Please re-post this if you like this article.