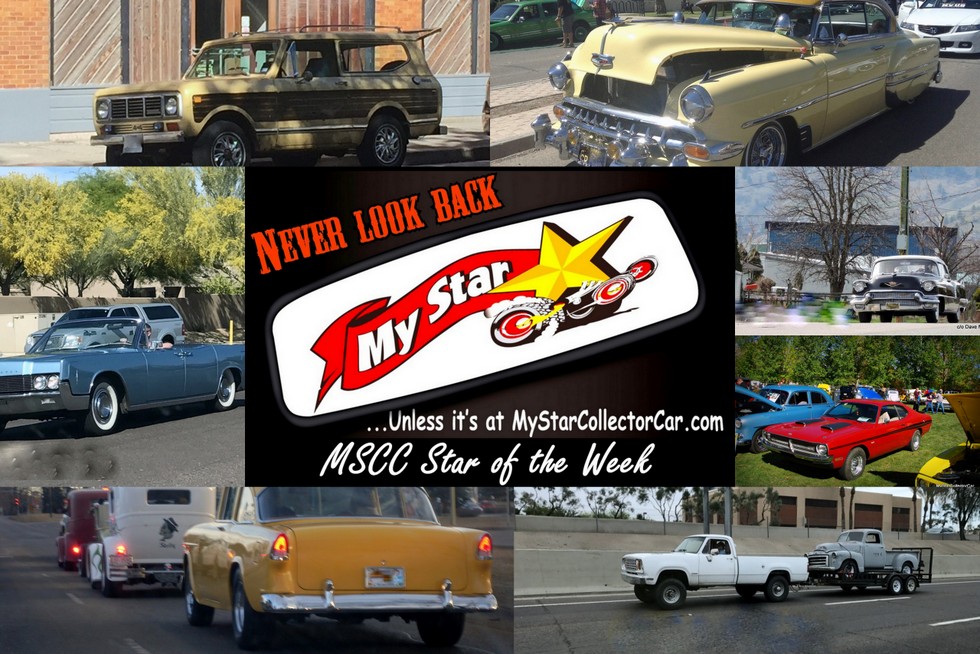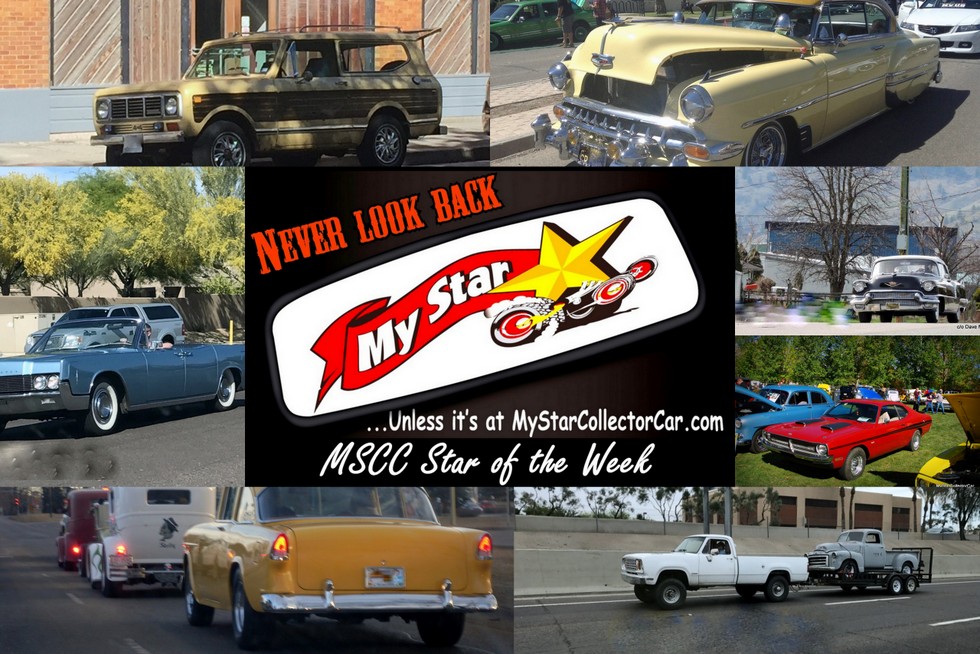 MSCC APRIL 9 STAR OF THE WEEK: THE FIRST GEN VERSION OF THE DODGE DEMON
The Dodge Demon had a short run from 1971-72 because of pressure from various religious groups.
They didn't like the devilish nickname for the Dodge version of the Plymouth Duster so Chrysler caved in and changed the name of this entry level muscle car.
Time heals all wounds and a monstrously powered 2nd Gen Dodge Demon will debut soon but before that there was this Star of the Week 1st Gen Dodge Demon.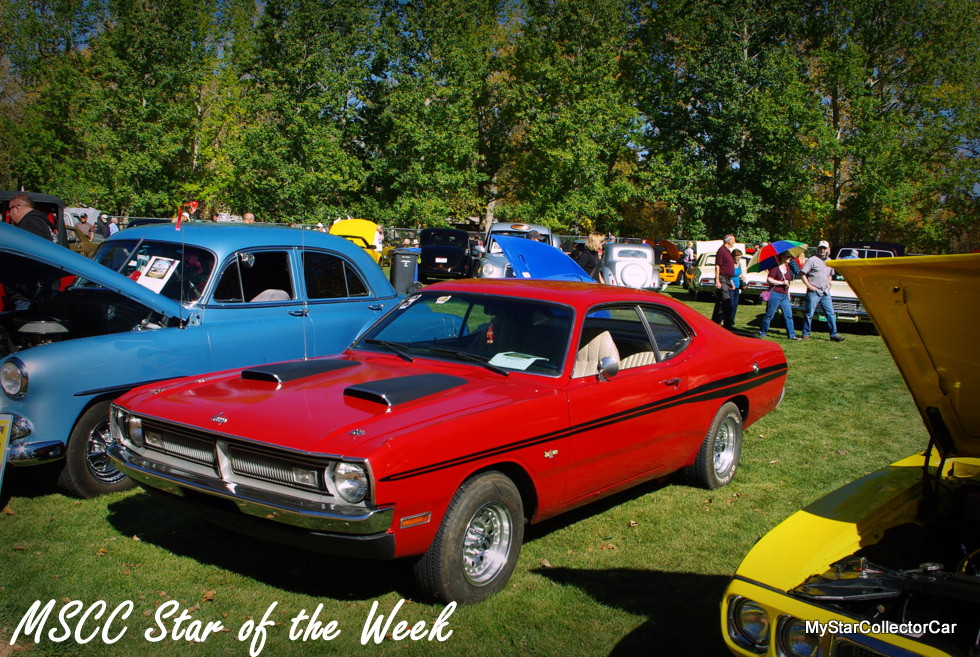 Hopefully the newer version has a much longer run than its namesake.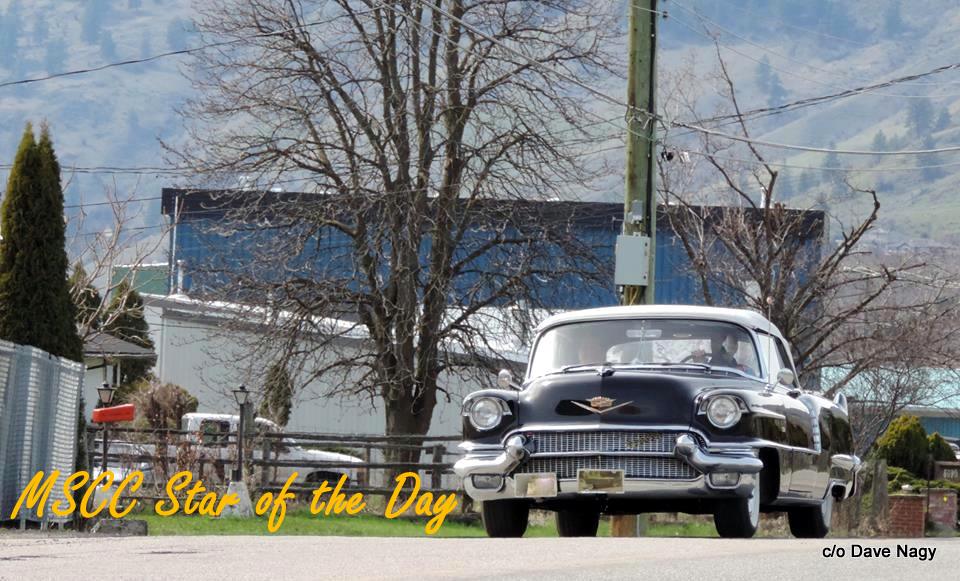 MSCC APRIL 8 STAR OF THE DAY: '56 CADILLAC CONVERTIBLE—THIS IS WHAT EARLY CAR SEASON DRIVING IS ALL ABOUT
There are more signs the Car Show Season 2017 is springing to life.
Gone are the endless and boring winter lines of traffic filled with some of the most boring vehicles ever built.
They're being infiltrated by much more dynamic cars like this MSCC Star of the Day '56 Cadillac convertible.
This is what early car season driving is all about.
MSCC APRIL 7 STAR OF THE DAY: AN EARLY SPRING RUN—LIFE JUST GOT BETTER
Winter can be one of the longest seasons for the average person but for car guys it's interminable.
Some car guys will brave nasty weather but most like to see bare pavement at minimum and sunny mild weather is a deal maker.
This MSCC Star of the Day group was out last night enjoying a warm spring night and for every one of them there was a basic theme.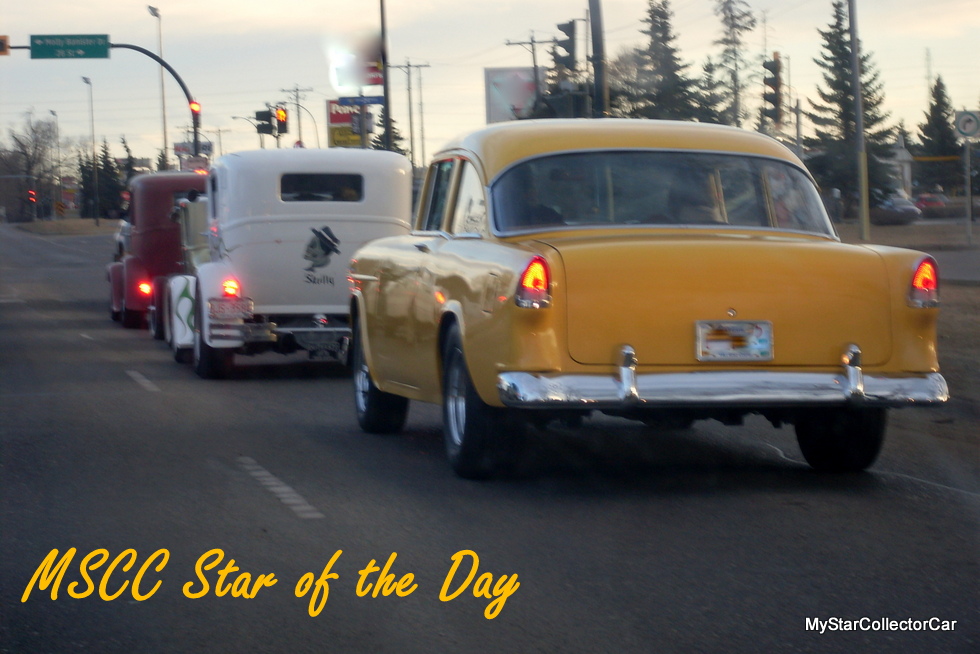 Life just got better.    
MSCC APRIL 6 STAR OF THE DAY: '54 BEL AIR—63 YEARS OLD AND STILL AS STYLISH AS JAMES BROWN
There's a timeless appeal to early 50s cars.
They look pretty old—especially to a 12-year-old kid, but they have an undeniable charisma you won't see in a 2017 Subaru Impreza.
This MSCC Star of the Day '54 Bel Air definitely has charisma.
It's so charismatic it's 63 years old and it's still as stylish as James Brown.
MSCC APRIL 5 STAR OF THE DAY SCOUT II: WHY?—BECAUSE THEY'RE JUST PLAIN COOL
Most of these MSCC Star of the Day picks are simply based on gut reaction.
Others are even easier to pick.   
This MSCC Star of the Day Scout II was an easy pick.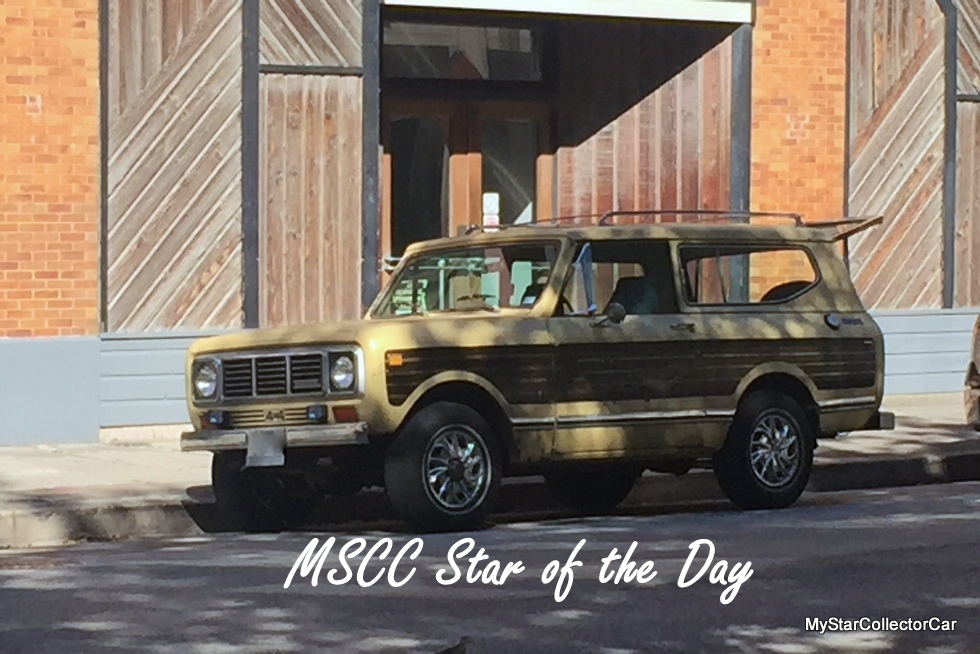 They're just plain cool.
MSCC APRIL 4 STAR OF THE DAY: '66 LINCOLN CONVERTIBLE—THE ULTIMATE GREEN ACRES RIDE
I've been a big fan of the classic 60s Lincoln convertible since 1965.
That was the year Green Acres debuted on TV and New York lawyer/farmer Oliver Wendall Douglas drove a large Lincoln convertible to his broken down farm.
It looked a lot like this MSCC Star of the Day 1966 Lincoln Convertible.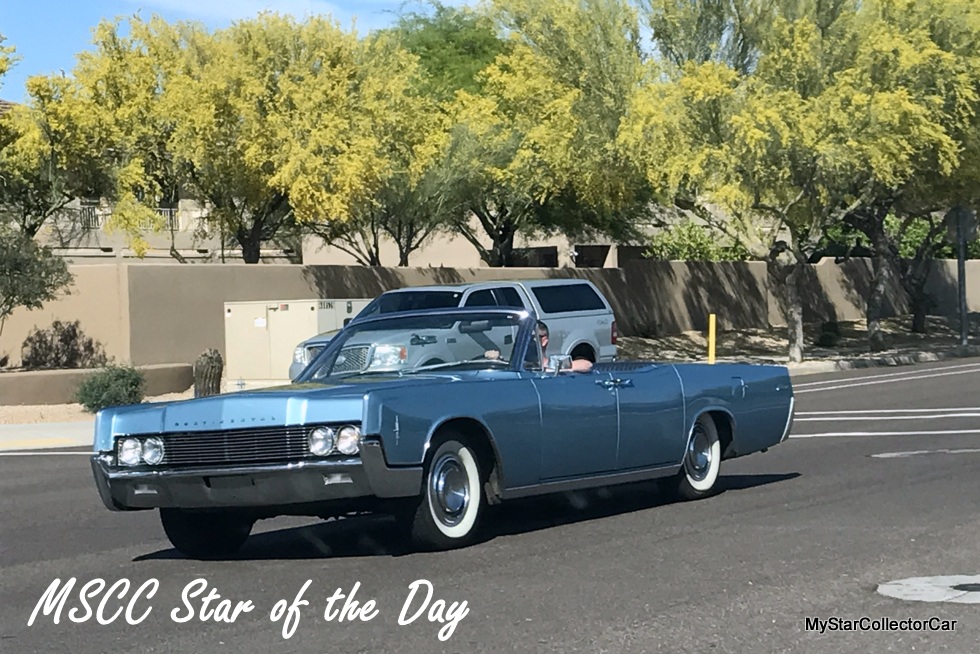 These Lincolns were the ultimate Green Acres ride.
MSCC APRIL 3 STAR OF THE DAY: IT TAKES A CLASSIC TO HAUL A CLASSIC
You see a fair number of classic rides on trailers.
Most of them are in project stage and a vast majority of them are hauled behind a new truck because it's so easy to run a load behind a big 21st century pickup.
You're less likely to see a Star of the Day moment like a late 70s Dodge pickup hauling an early 50s Chevy truck.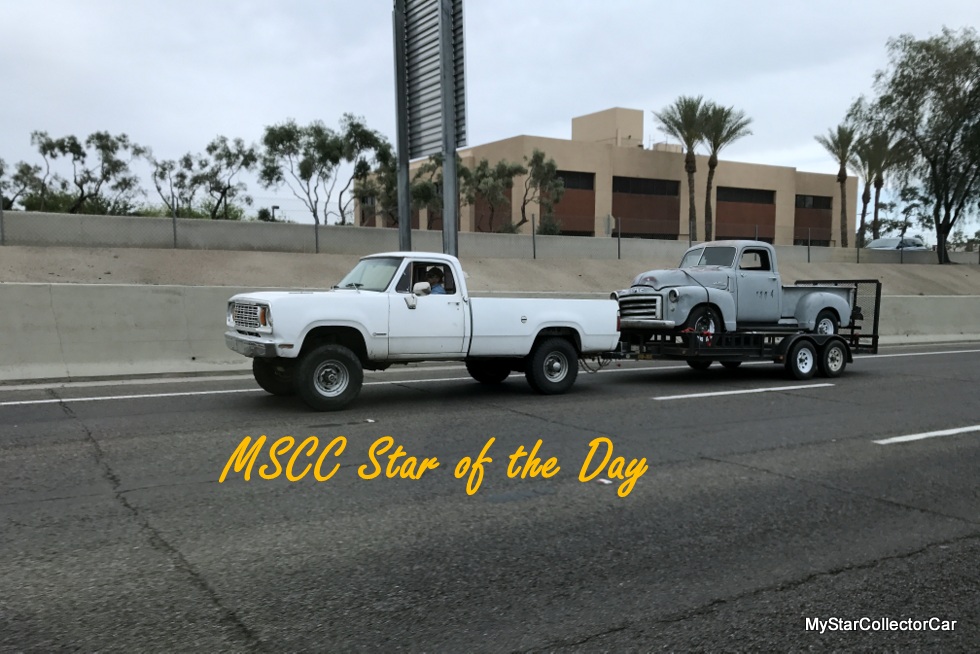 It takes a classic to haul a classic.
CLICK HERE to Like us on Facebook
CLICK HERE to Follow us on Twitter
CLICK HERE to Follow us on Pinterest