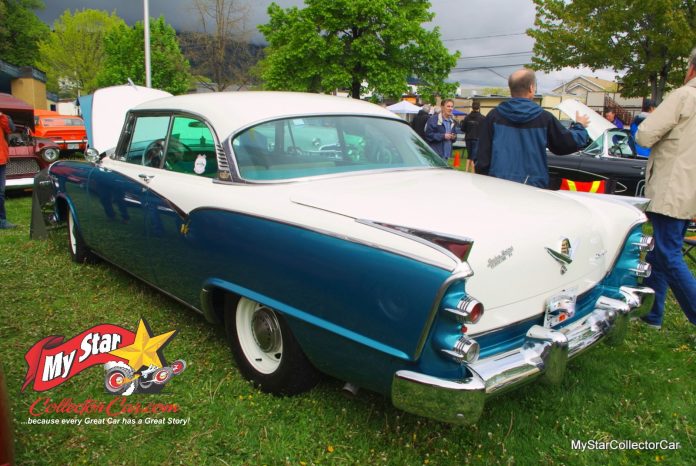 A great car story is like a good book–it has to have a good plot.
Bernie Dougherty is the proud owner of this '55 Royal thanks–in no small part–to his wife Linda. Linda wanted Bernie to buy this classic Dodge because, as she explained, "We were into motorcycles, but I thought we should find another group to hang with". The idea of four wheels instead of two really appealed to her, plus she knew Bernie was a huge car guy with his history of owning Dodges from the mid to late 1950s.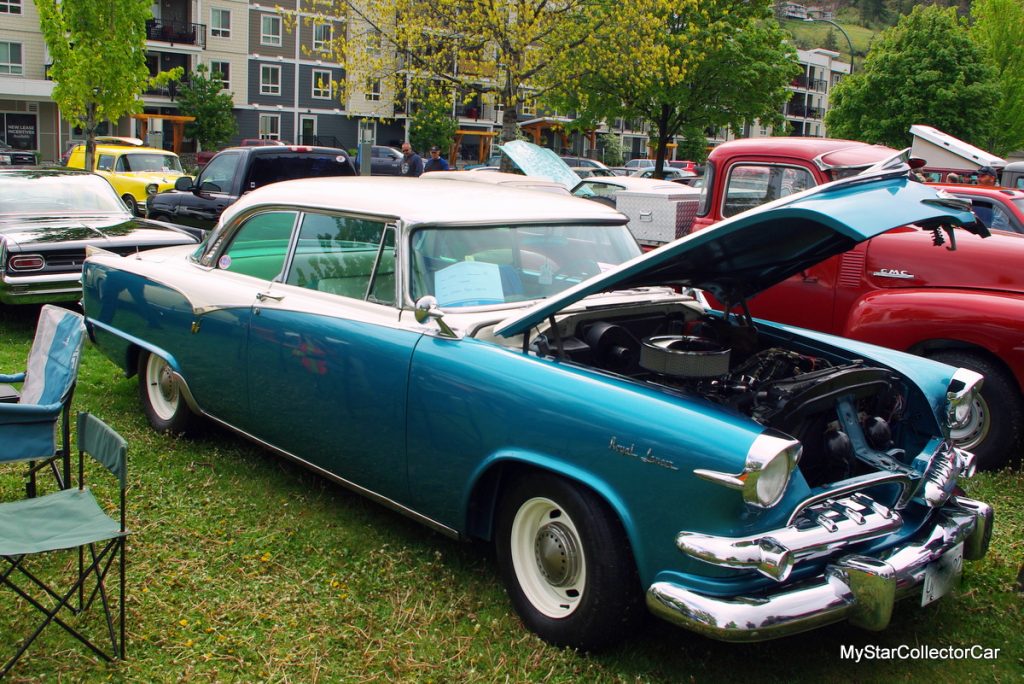 The Doughertys found this '55 Dodge thanks to Linda's prodding and Bernie's fondness for the Virgil Exner era at Chrysler. This car was bought in Penticton, BC, Canada and spent its life there, so it was almost rust free thanks to the desert climate in the region.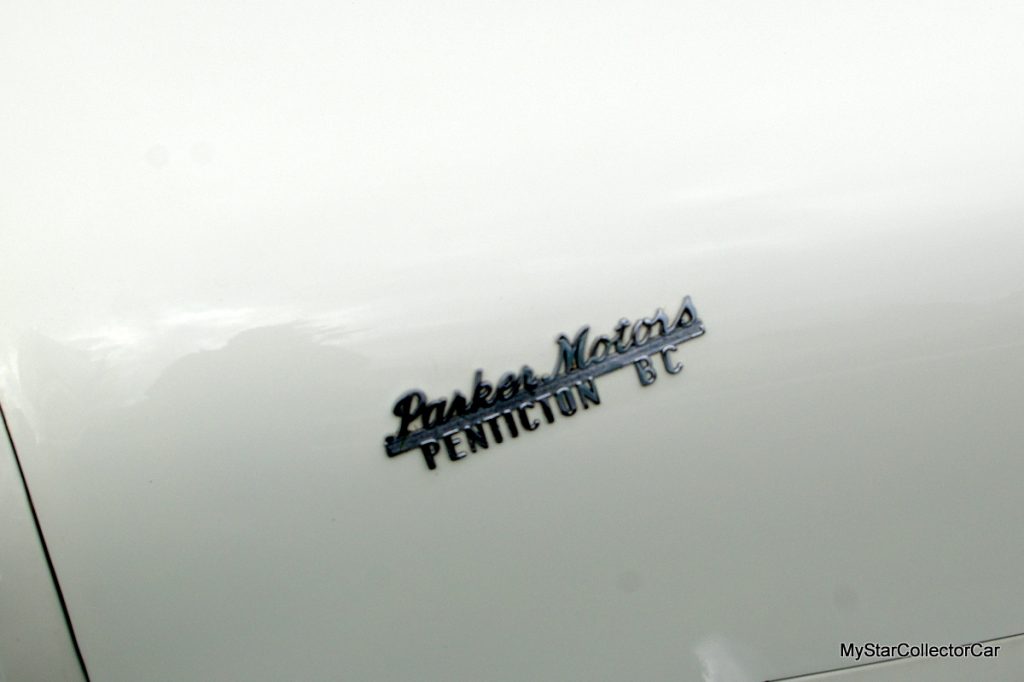 The car was bought new by a couple who took it on their honeymoon, but later on it was turned into a track car that could pull the wheels off the ground at launch–Bernie knows the entire ownership history on the '55 Dodge. The last owner before Bernie took this Dodge to the next level, but he needed to finance another track car, so he sold it to Bernie.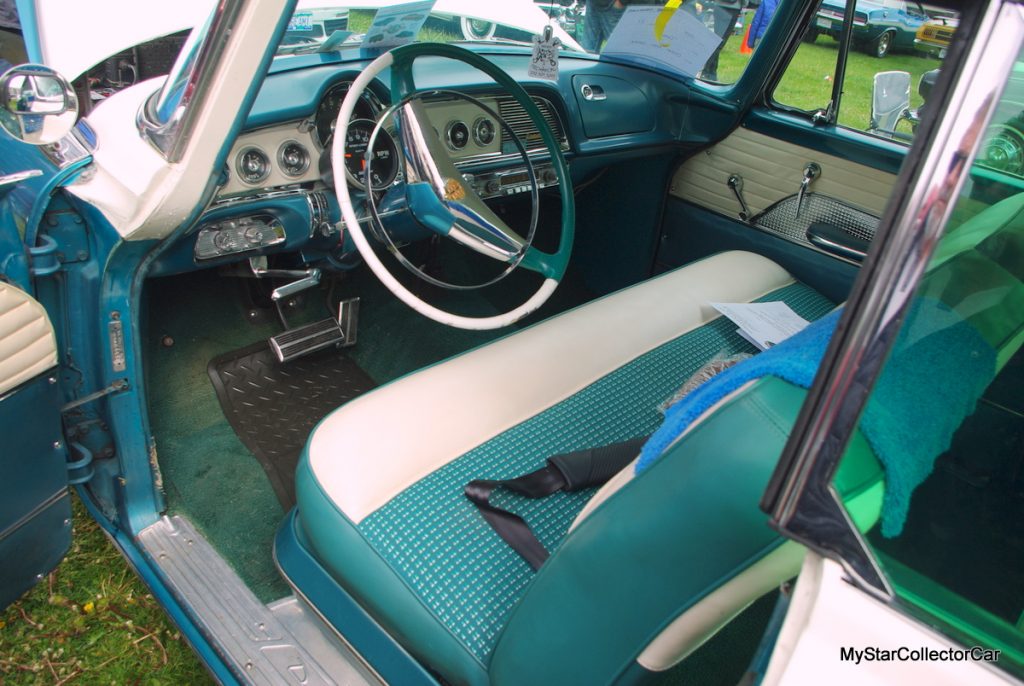 Bernie said there was very little rust–just one little hole in the floorboard, so this car was an easy project. A minor repair and new carpet took care of the interior. There was an issue matching the original paint, but a buddy of Bernie's hit a bullseye with a color mix that came really close to the factory two-tone.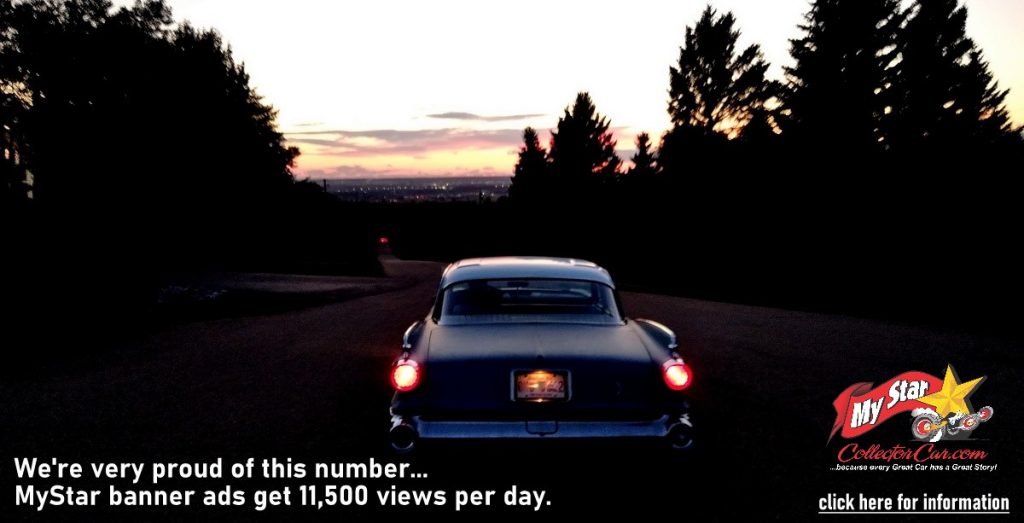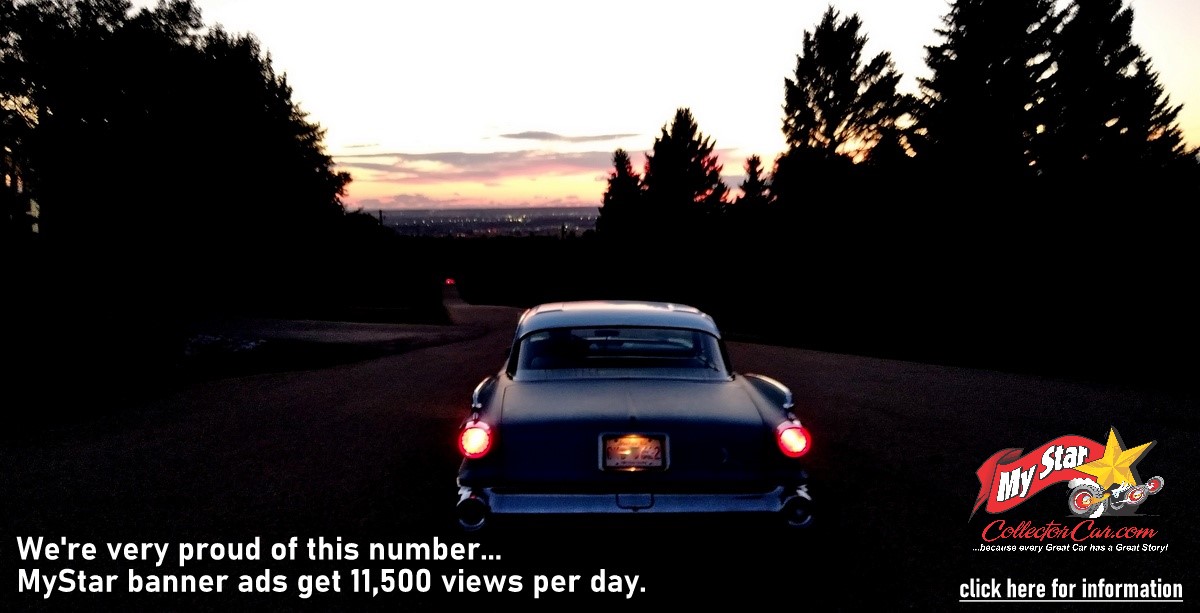 The 440 big block under the hood was built so well Bernie didn't even drive the '55 Dodge after he started it because it ran so well. There's a 9-inch Ford rear end to handle the horsepower and there's a Volare front end to handle the speed.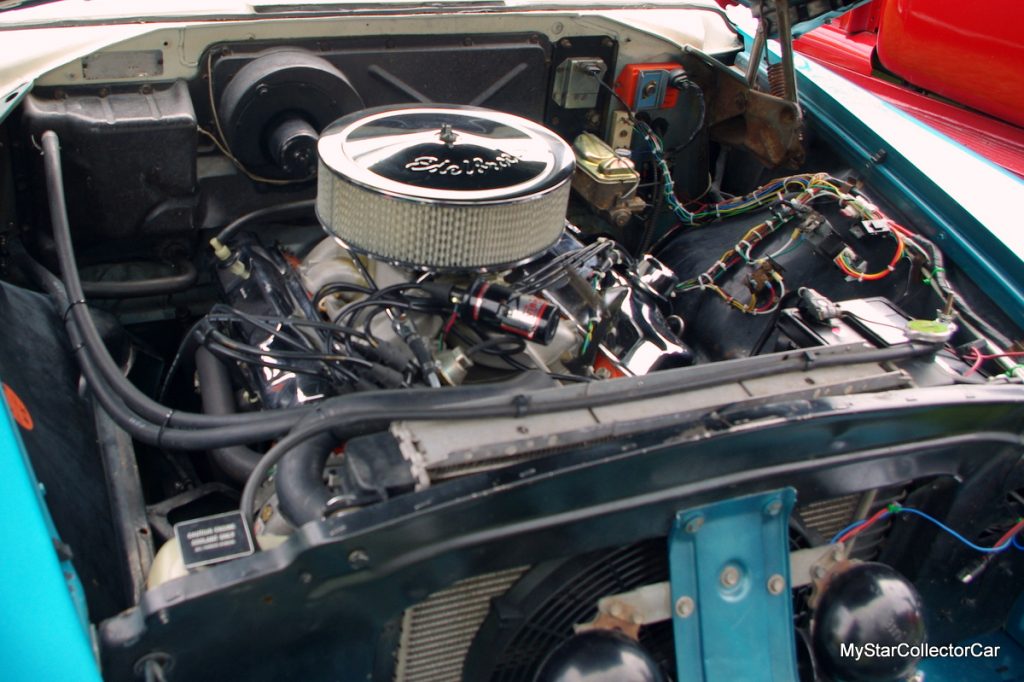 There are disc brakes all around, so Bernie wanted to give the car another functional look with the wheels. He replaced the track racing wheels with Mopar police wheels–complete with correct vented dog dish hubcaps to help cool down the discs after a Warp Drive stop.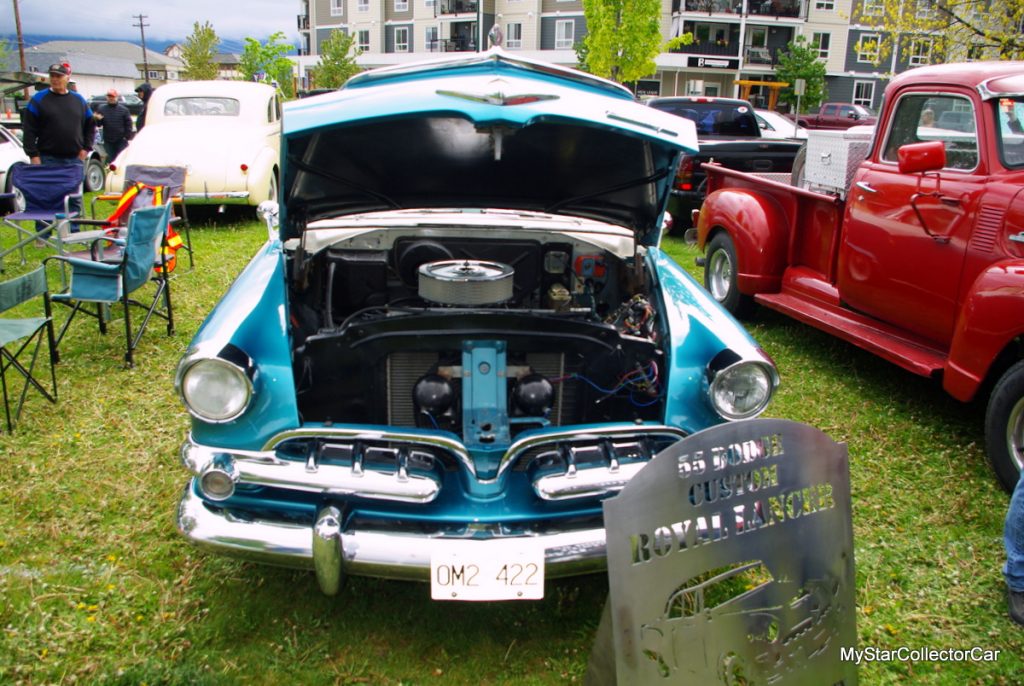 This is a very civilized car to drive thanks to its upgraded brakes, suspension, and steering, plus its upgraded cooling system. Bear in mind, an ex-track car is like an ex-boxer–pretty hard to tame.
The only obvious issue with a track car is they are thirsty machines, so in today's world Bernie likes to limit his runs in the Royal Lancer to weekly shows and light runs. Gas prices are big issue when you drive a high-performance car in 2022.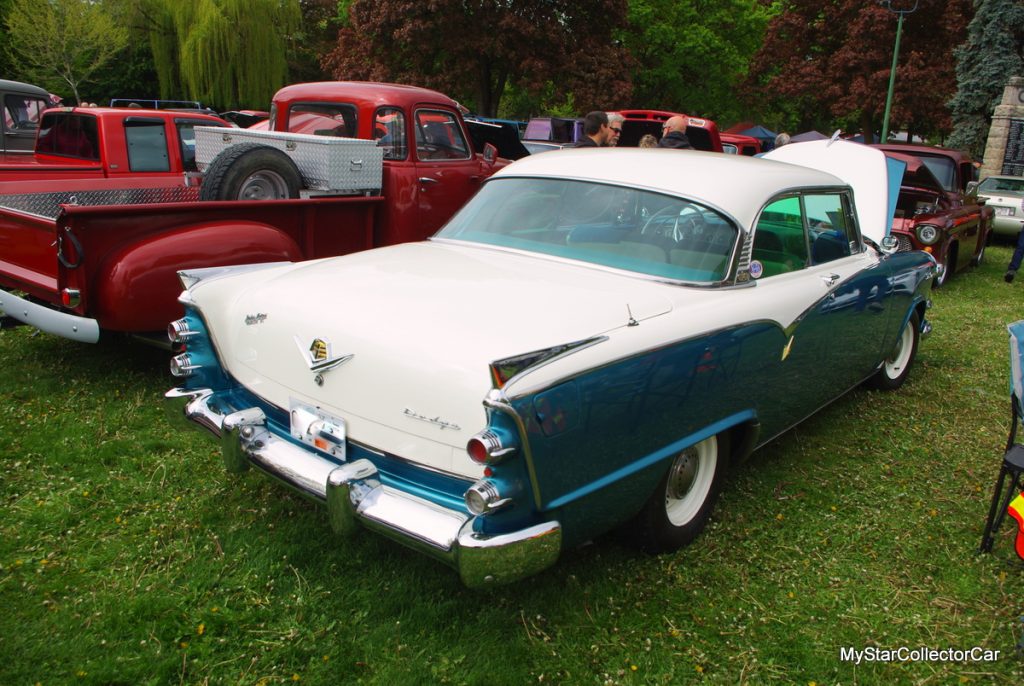 By: Jerry Sutherland
Jerry Sutherland is a veteran automotive writer with a primary focus on the collector car hobby. His work has been published in many outlets and publications, including the National Post, Calgary Herald, Edmonton Journal, Ottawa Citizen, Montreal Gazette, Saskatoon StarPhoenix, Regina Leader-Post, Vancouver Sun and The Truth About Cars. He is also a regular contributor to Auto Roundup Publications.
Please re-post this if you like this article.