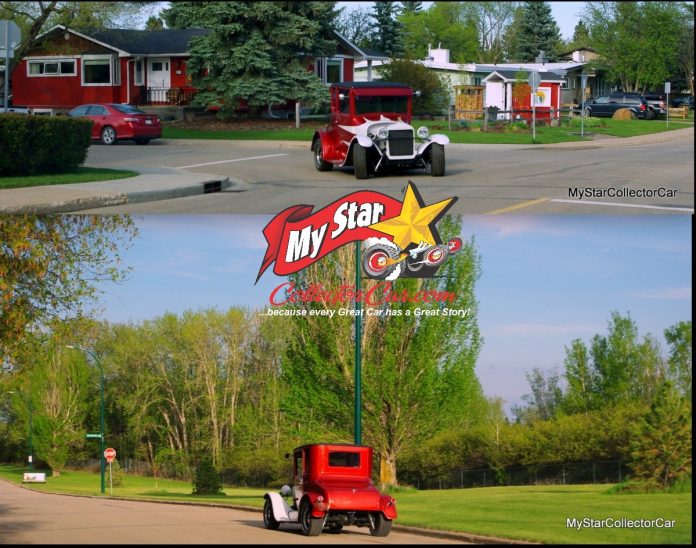 Mario Raymond had a long career as a body man before he took a 180 degree turn in life and became a computer technician.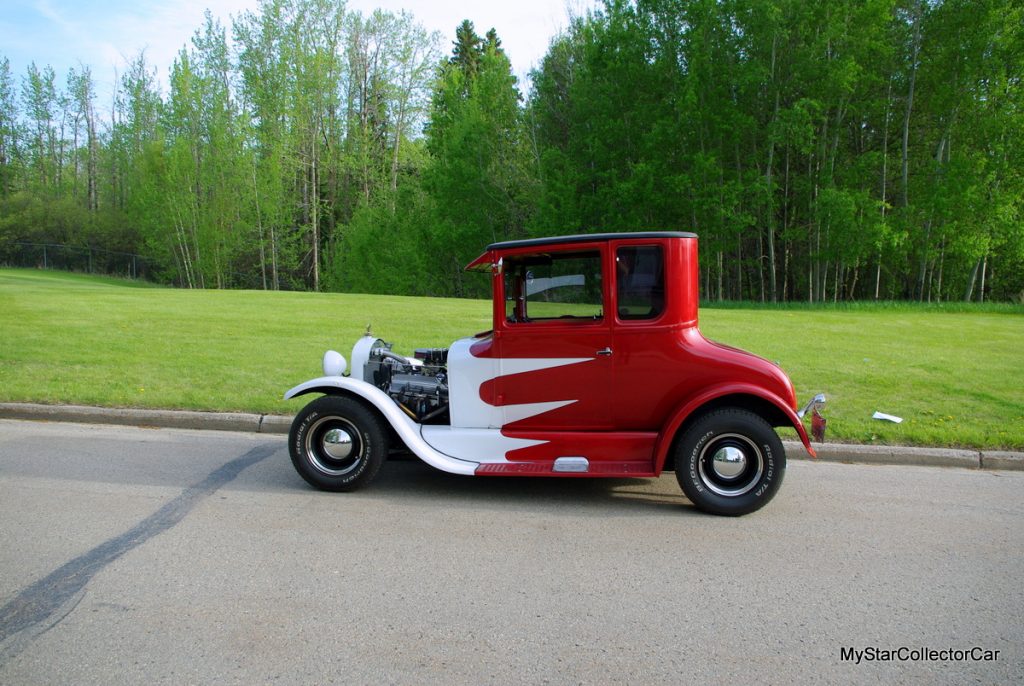 Mario's son inspired him to consider the previously unthinkable (for Mario): a full-on Tall T hot rod project that started with a 1927 Model T rusting in pieces. The '27 T had no floors or frame, but it was an authentic Model T that had enough metal left for the start line of a project.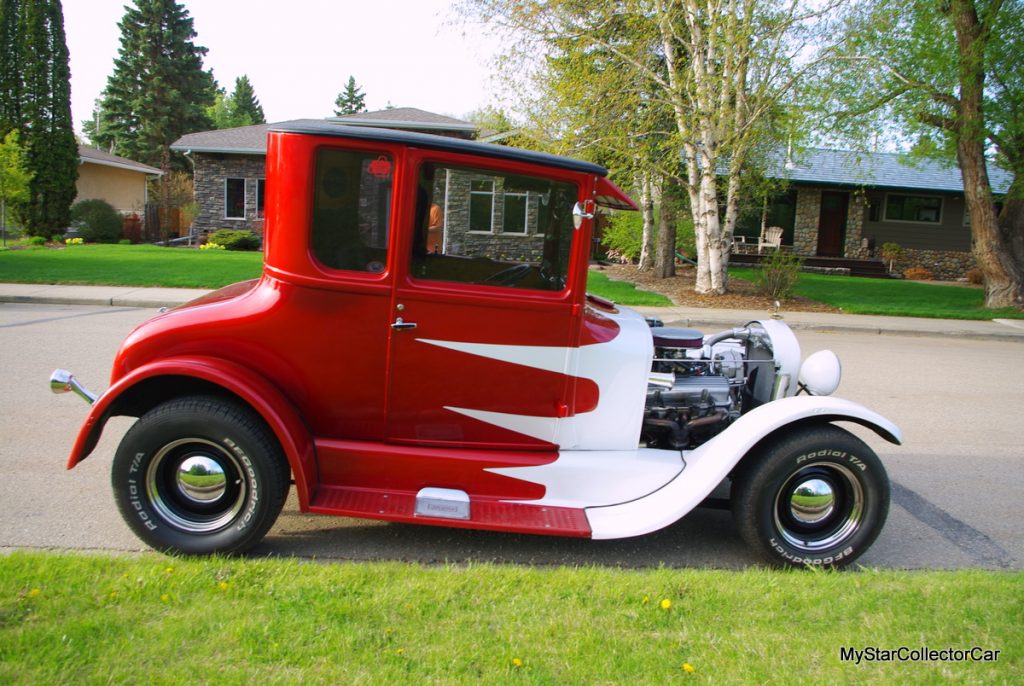 Mario's admitted he "never wanted to play with these things", mainly because his many years as a body man taught him about the complexities of metal repair. Nevertheless, he decided to tackle the difficult process required to resurrect the '27 from the dead because "If I was ever going to do a project, it would have to be a T", in Mario's words.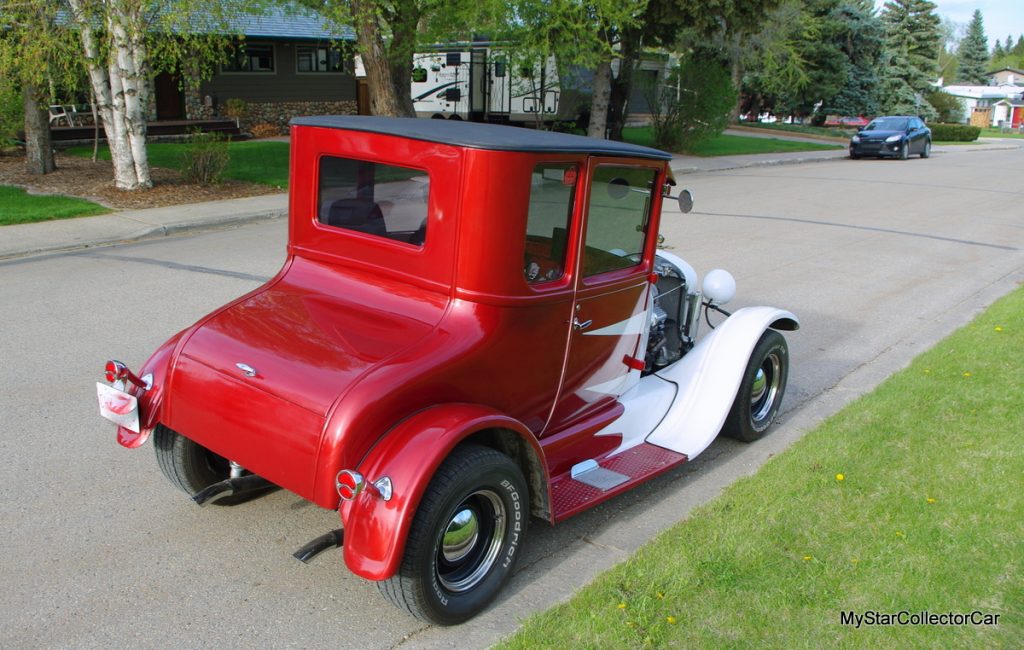 He was able to find a Model A frame for his T, then he boxed the frame and reinforced it for the rigors of a new powertrain.

Mario chose an early 1970s 350 Chevy small block for his engine and initially coupled it with a Turbo 350 automatic transmission. Eventually, he replaced the tranny with a 700 R-4 because it dropped the RPMs on road trips and Mario felt the car was "ready to blow up" with the Turbo 350's lack of an extra gear.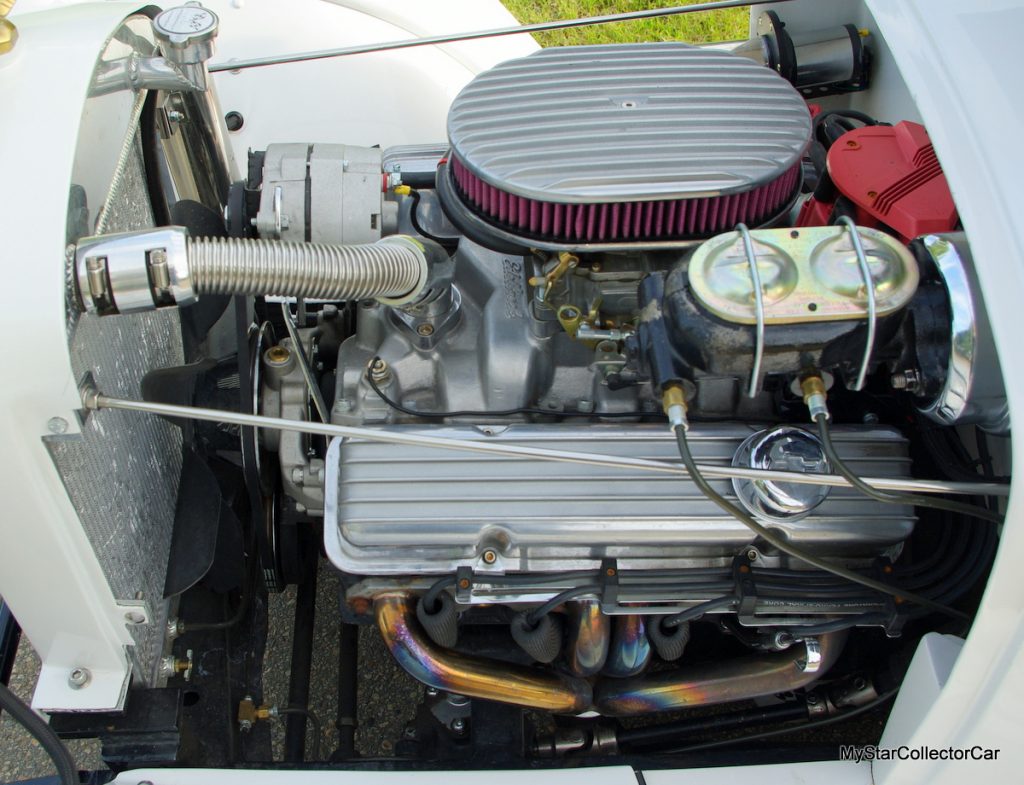 Just for the record a Tall T hot rod is a Model T that does not have a big roof chop in it. Most of today's Model T hot rod owners also lower the roof on their cars, but many hotrodders from a bygone era left the roof at (or near) its original height.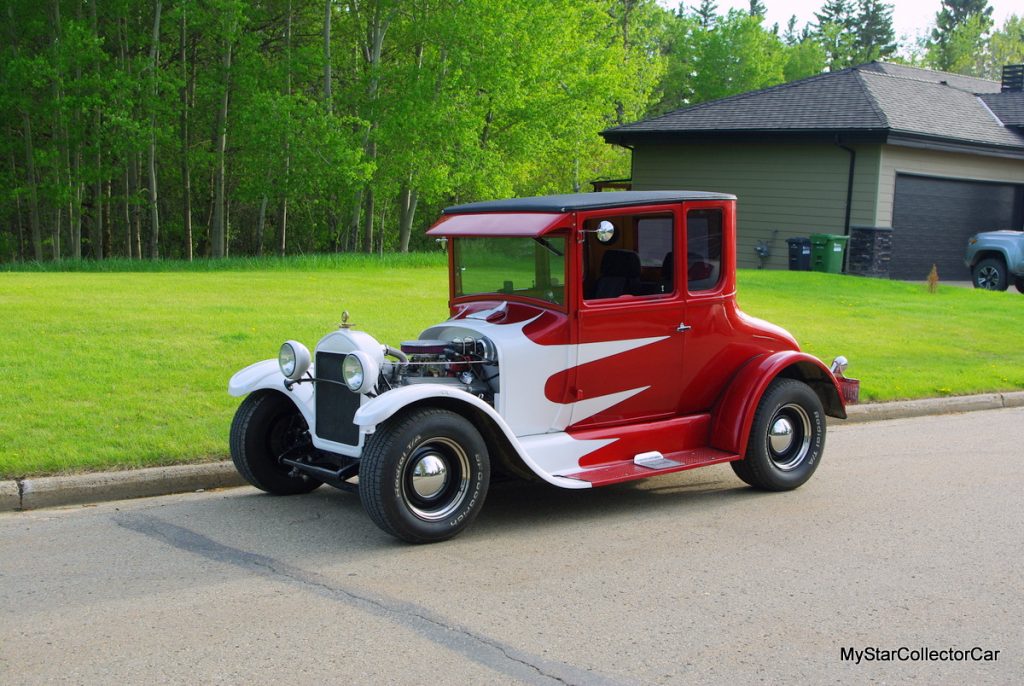 Mario took an old school approach (available used parts at a decent price) to his entire Tall T project when he used Jeep seats, along with a Chevy S-10 rear end and tilt steering column in the build, while the front end is still a Model A straight axle. Mario installed a Corvette dual master brake cylinder coupled with front discs and rear drums to slow down his Tall T when the situation warrants it.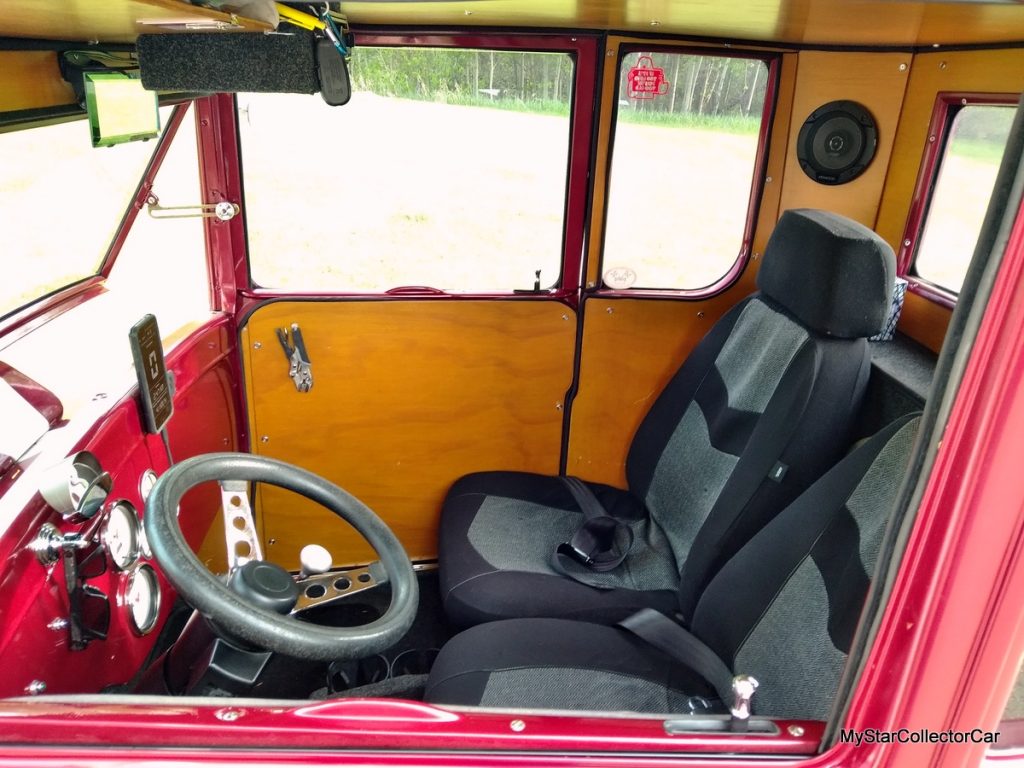 The light system has been modernized into an integrated LED headlight/signal package on the front, along with Model A taillights that also have an LED system. However, Mario's Tall T has a driver's side hand-powered windshield wiper-with a windshield that still opens and a fresh air vent in front of the windshield in the former position of the fuel tank instead of air conditioning.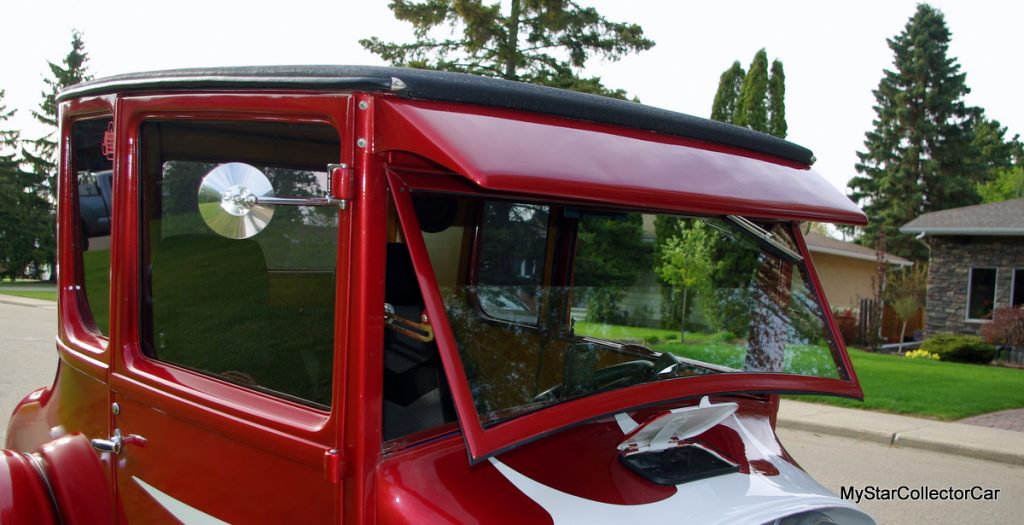 Mario wanted to upgrade his Tall T, but he wanted to retain the overall look of the 94-year-old car. He even kept the classic step plates on the T's running boards, along with a fabric roof that was still in the box when he purchased the T.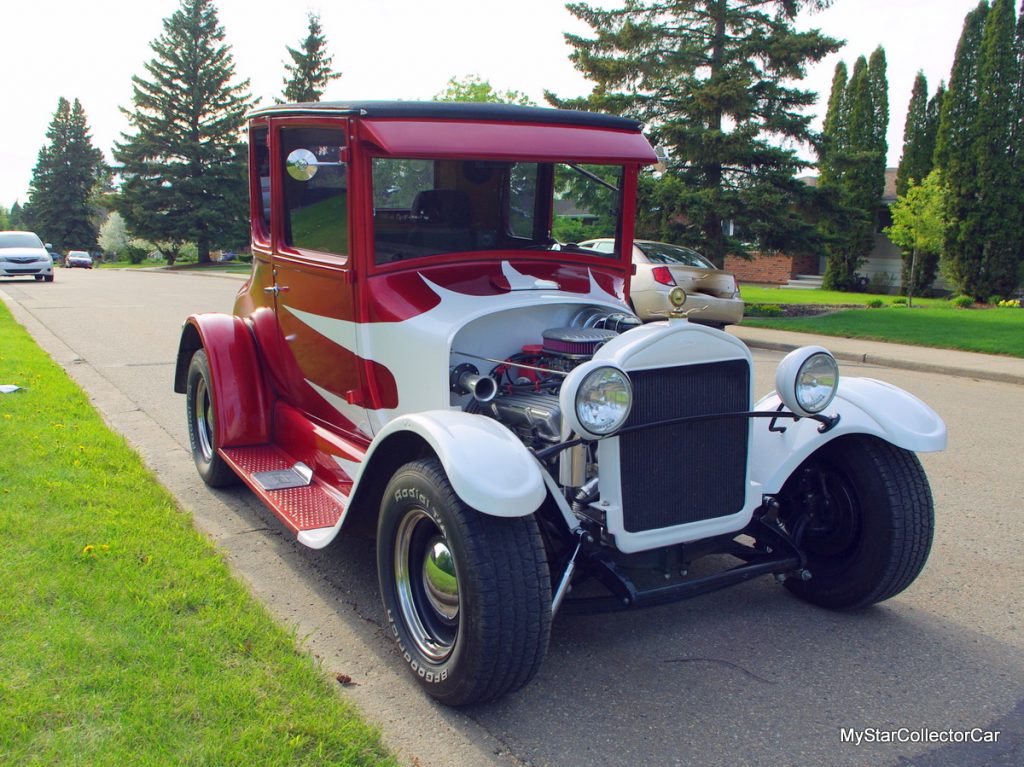 Mario and his wife have already put about 15,000 miles on their Model T, but they plan to add many more miles in the future because, in Mario's words, "I love driving it".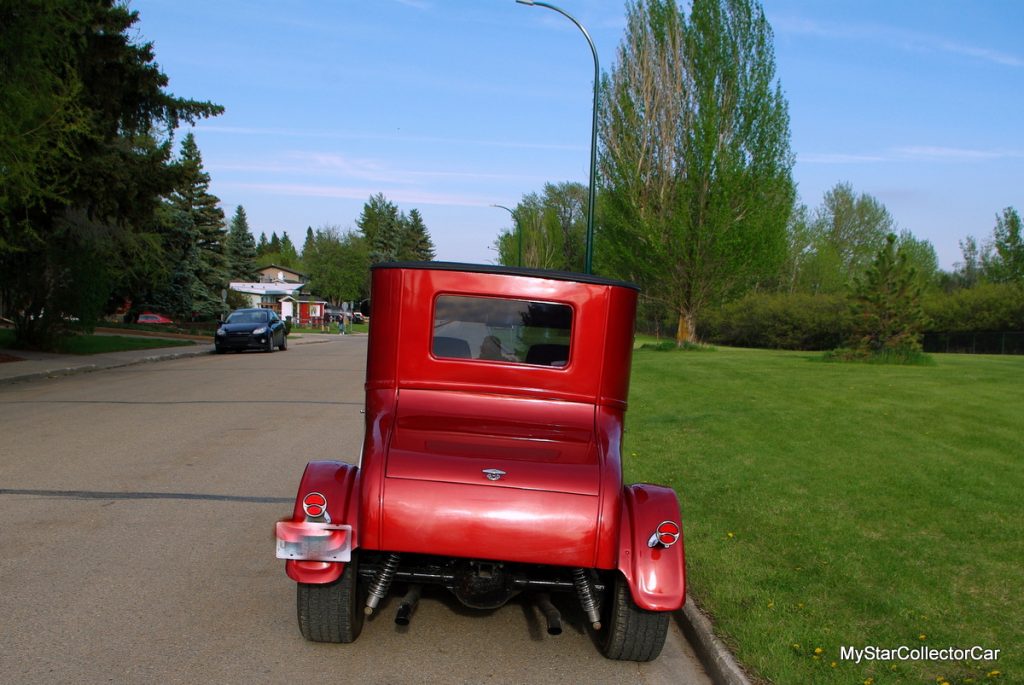 Now he really does want to play with his Tall T.
BY: Jim Sutherland
Jim Sutherland is a veteran automotive writer whose work has been published by many major print and online publications. The list includes Calgary Herald, The Truth About Cars, Red Deer Advocate, RPM Magazine, Edmonton Journal, Montreal Gazette, Windsor Star, Vancouver Province, and Post Media Wheels Section.