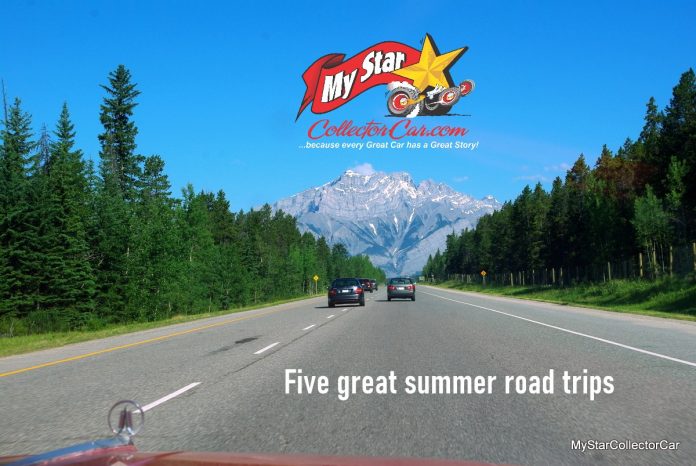 Car guys tend to protect their classics from every form of bad weather because the investment and personal connection is massive, so winter driving is out.
The first road trip? Start with a road trip to the beach. The beach beckons when the sun is high, so when you aim for a destination in July make sure it's water adjacent because classic iron looks so cool by a lake.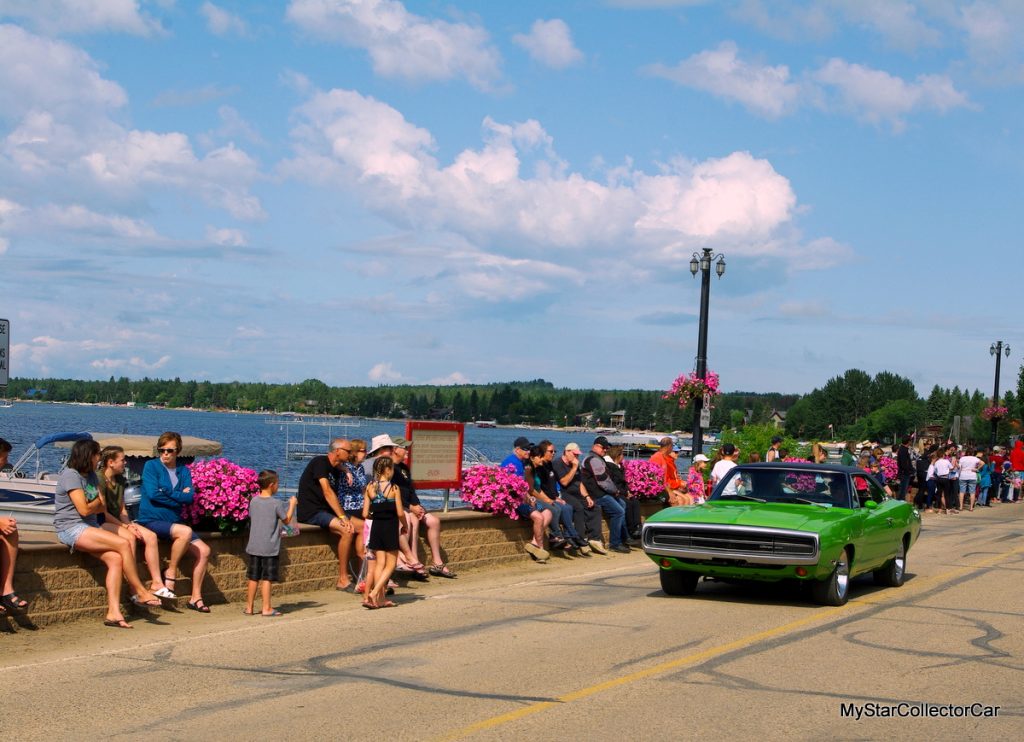 There are two reasons for making a beach your destination. One is obvious–a beach is a welcome sight when the weather is so hot your local temperature makes Death Valley's high temperature look like Greenland in January.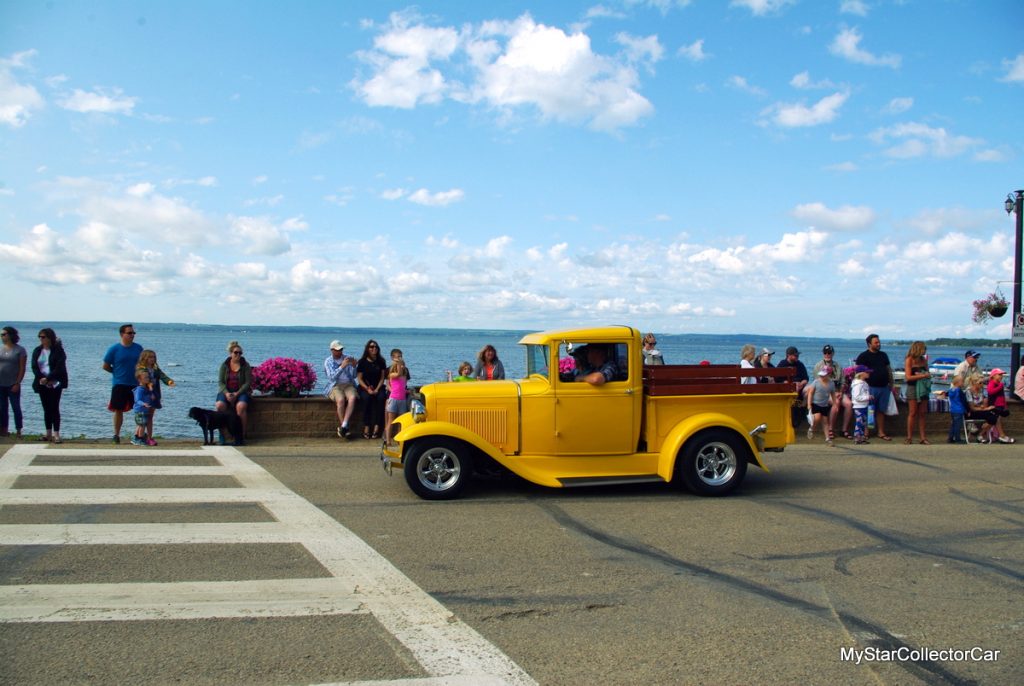 The other reason is you may need a supply of water–old iron hates new gas and 100 in the shade so overheating is a distinct possibility.
The second great summer road trip is a run to a small town.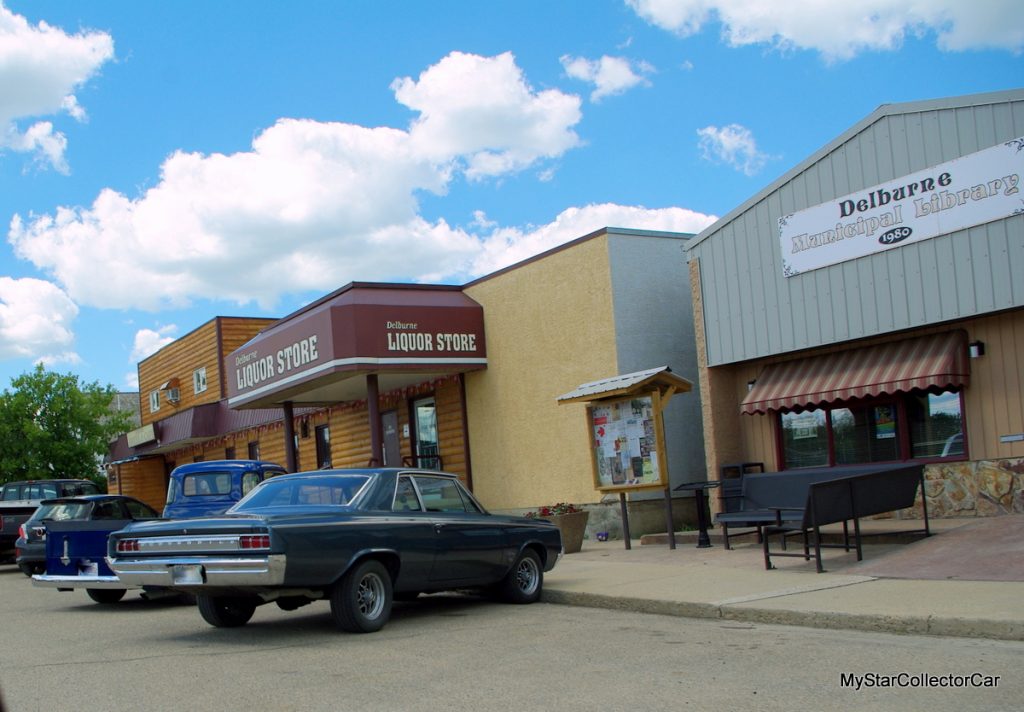 Aim for a small town off the beaten path because you'll be a rock star with the locals when you drive into town in a classic.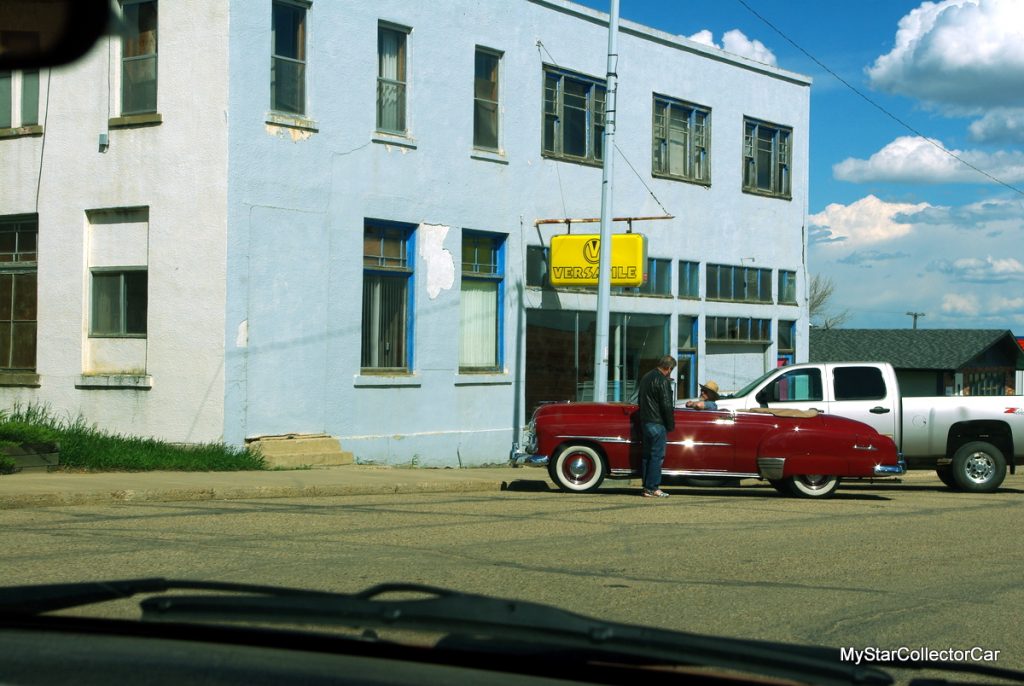 They're going to love your car in a small town–you may even hit legendary status with the town folk.

The third great road trip is similar to the second one, but on a bigger scale. If you live in a city, take a trip through the downtown core on a weekend.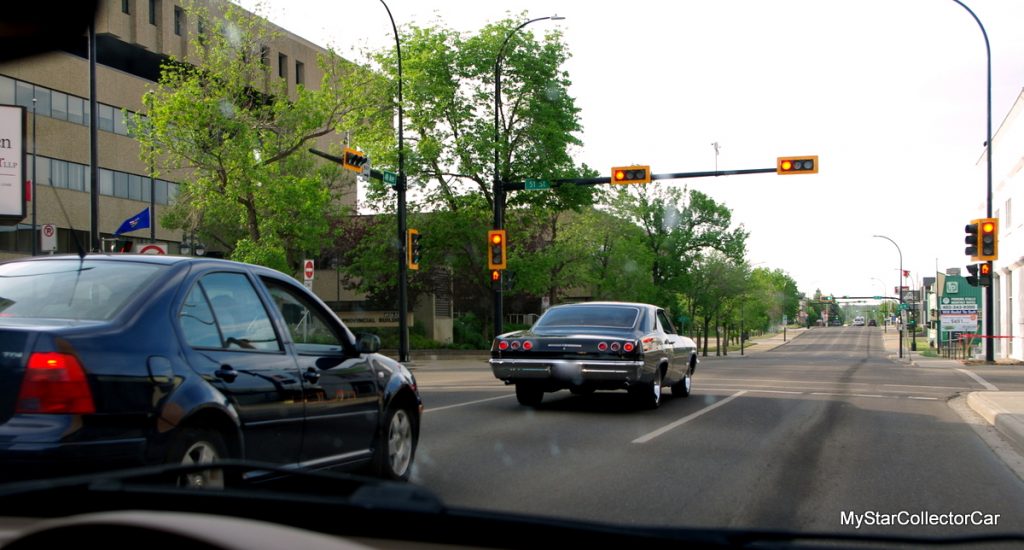 Don't do this in the sketchy areas of a city–a carjacking is bad enough, but a classic carjacking is karma punching you in the back of the head…just like the carjacker.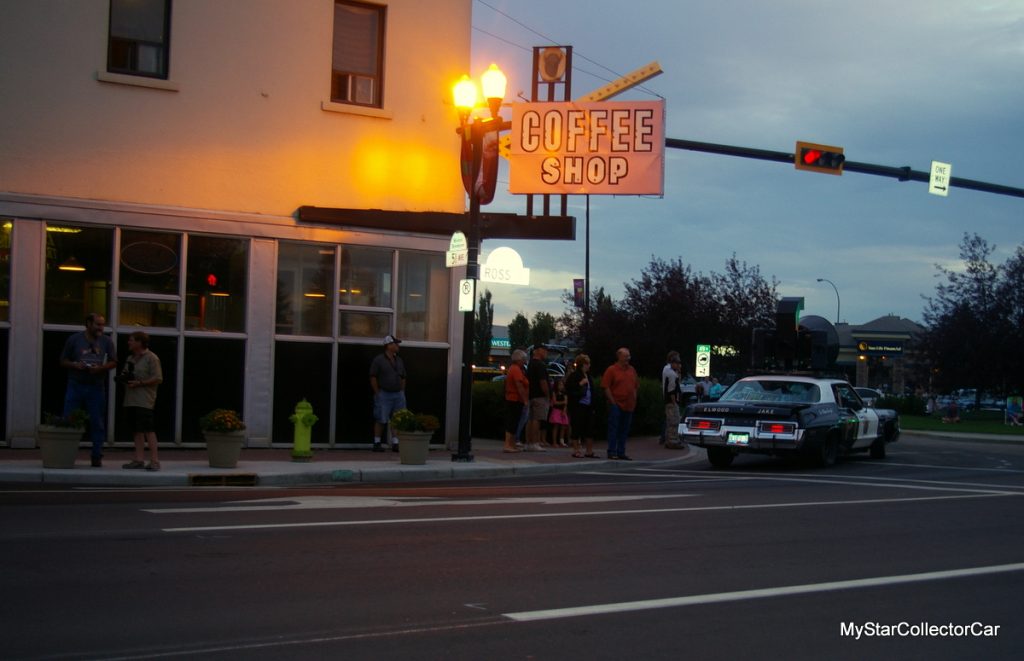 Pick a spot where you know the tourists go and give them a rolling car show.
Hit the mountains in the fourth road trip. This isn't for the faint of heart, but if you truly believe your brakes, suspension, tires, and life insurance are all in good shape, then jump in your old car and make new memories.
The key to success is not treating your old ride like a new Subaru in the mountains. That Subaru may be the opposite of interesting, but it has state of the art technology, so those winding mountain roads are far less challenging.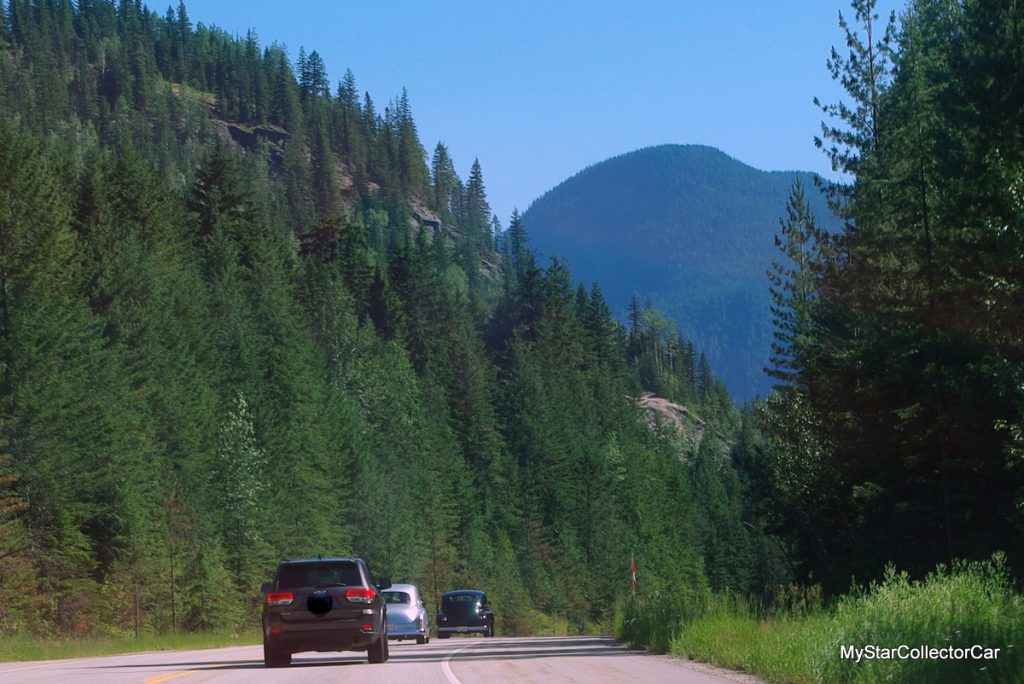 Your vintage car will be more of a personal test on the road, but your cool factor in the mountains will make that Subaru look less interesting than an insurance salesman.
The final road trip is pretty simple–hit the secondary roads. Most of them were built for 40s and 50s technology, so your ride is going to fit like the proverbial glove on these roads.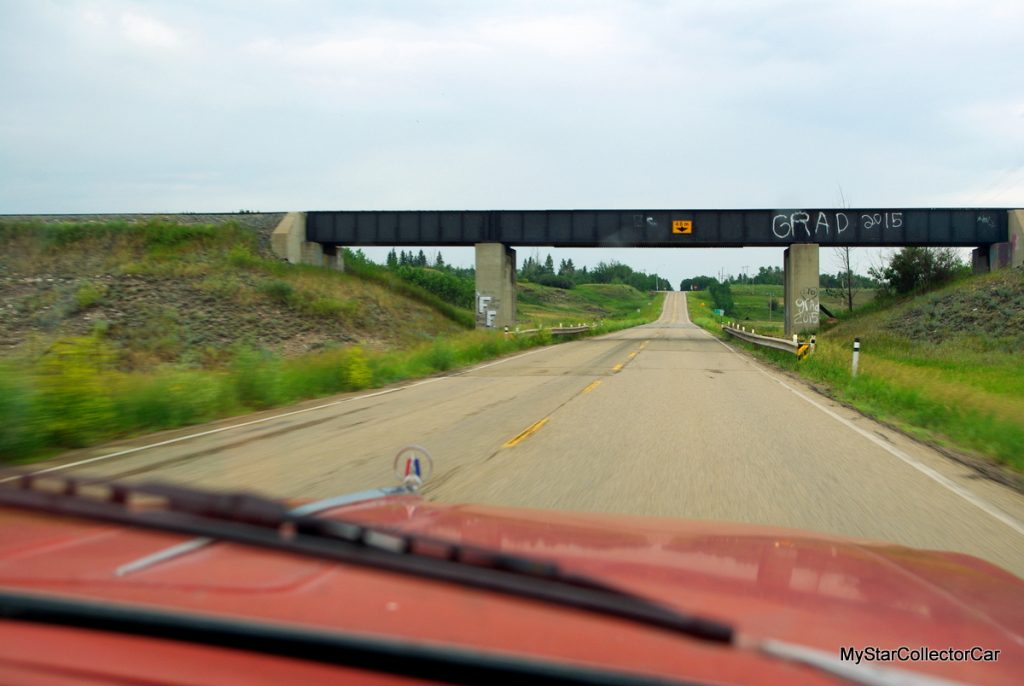 The farther off the beaten path you go, the better the traffic flow so you'll be doing a form of time travel. The pace is far slower, so you won't have to push your stock (or modified) classic too hard.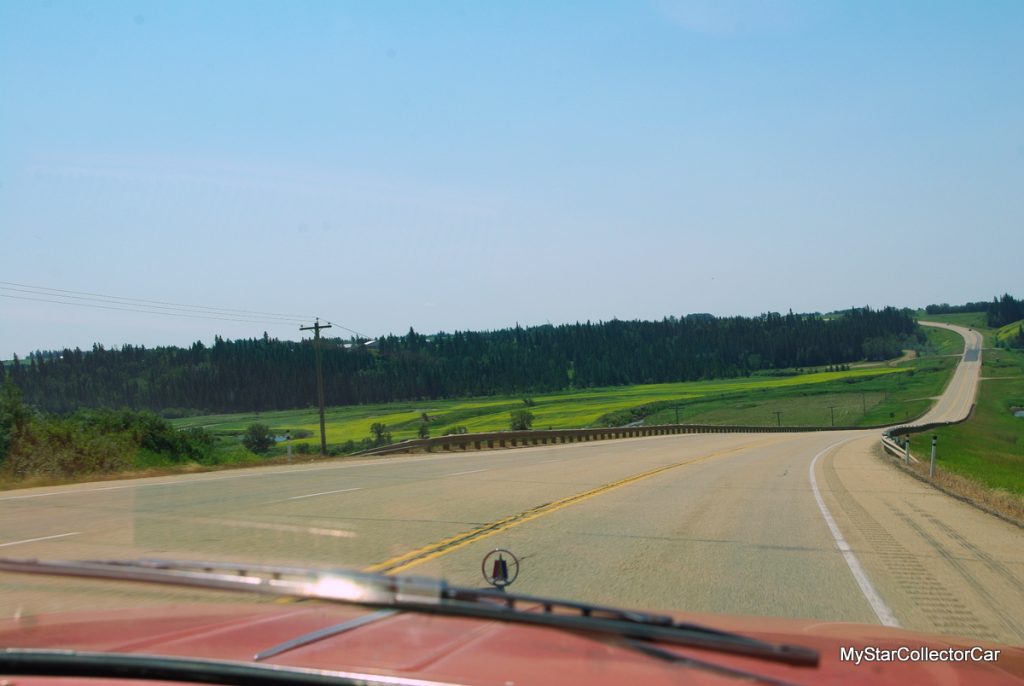 By: Jerry Sutherland
Jerry Sutherland is a veteran automotive writer with a primary focus on the collector car hobby. His work has been published in many outlets and publications, including the National Post, Calgary Herald, Edmonton Journal, Ottawa Citizen, Montreal Gazette, Saskatoon StarPhoenix, Regina Leader-Post, Vancouver Sun and The Truth About Cars. He is also a regular contributor to Auto Roundup Publications.
Please re-post this if you like this article.