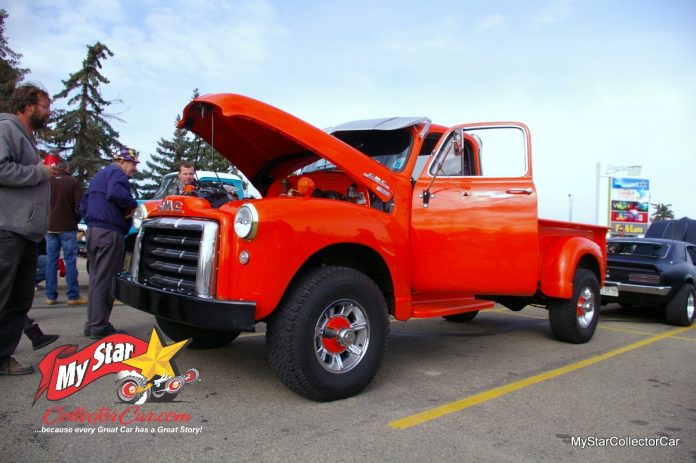 Scott Riley is a very talented builder who is willing to tackle big projects that are well beyond the skill set of most car guys.
Scott purchased a 1953 GMC 2-ton farm truck in 2013 and spent the next 6 years transforming it into a road beast that could handle 21st century roads since he intended to drive the old truck–a lot.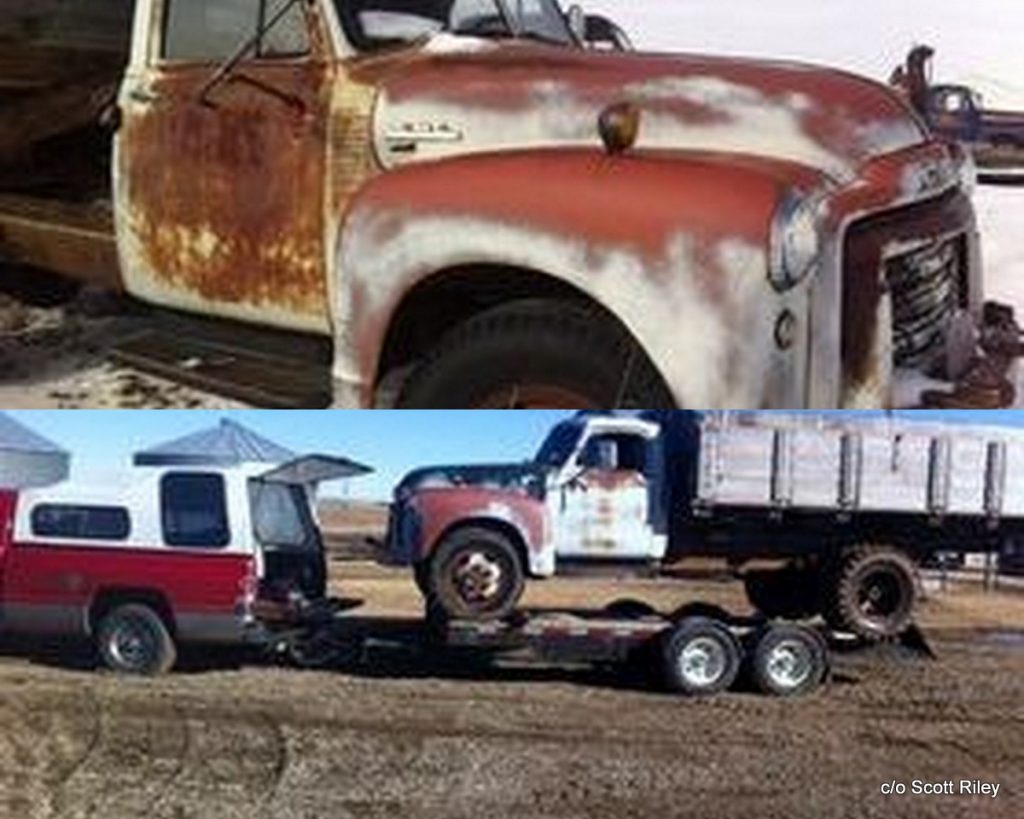 He wanted a corner window cab and a one-piece windshield, so he purchased a 1954 GMC cab because it had both features, thus the 1953/54 blend in Scott's project truck.
An early 1990s Dodge truck equipped with an early-generation Cummins diesel provided a suitable donor powertrain and frame for Scott's resto mod project because it offered power and reliability for long hauls.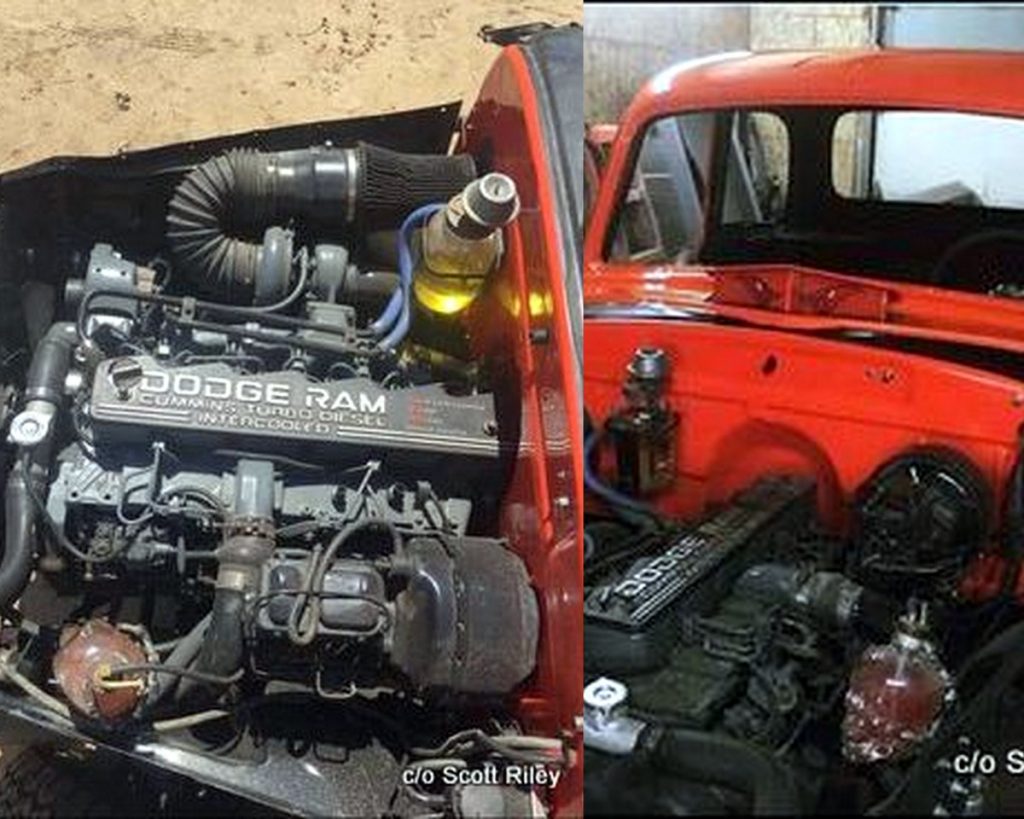 The Cummins was bolted to a sturdy 5-speed manual transmission and delivered power to a 3:55 rear end because Scott added a fifth wheel setup as part of his towing package in the GMC project. Scott is a practical guy who planned to use his GMC as a trailer hauler for long trips.
He wanted to preserve the GMC's firewall during the alterations, so Scott tinkered with the truck's front clip and cab position while he wedged the big Cummins diesel into the GMC's engine compartment. Scott told MyStarCollectorCar "it wasn't an easy fit to move it (the Cummins) back 5 inches", a massive understatement for the six-year project.
Scott gained some room when he used an aluminum radiator intended for use in a 1970 Camaro, plus he chose to use a clutch fan because of its simplicity and a concern that an electric fan system was difficult to replace due it its scarcity if Scott had a breakdown on the road.
He improved the comfort level inside the GMC when Scott added Dodge Dakota seats with a console because they were narrower and subsequently fit into the early 1950s truck's cab. Scott also built storage containers under the seats to hold his tools.
Scott was able to fabricate a new drive shaft for the front wheels on his 4×4 resto mod GMC, while cutting 5 inches from the rear driveshaft on the donor Dodge.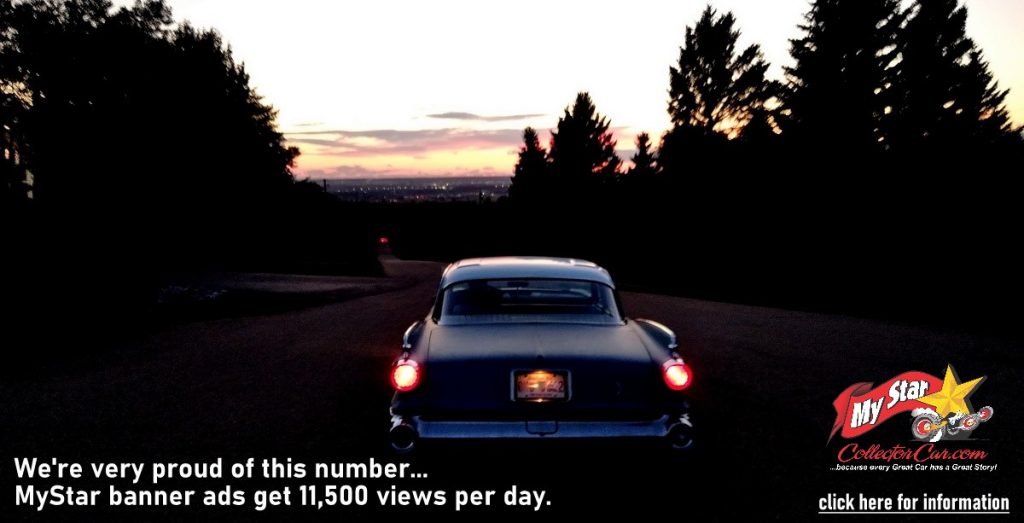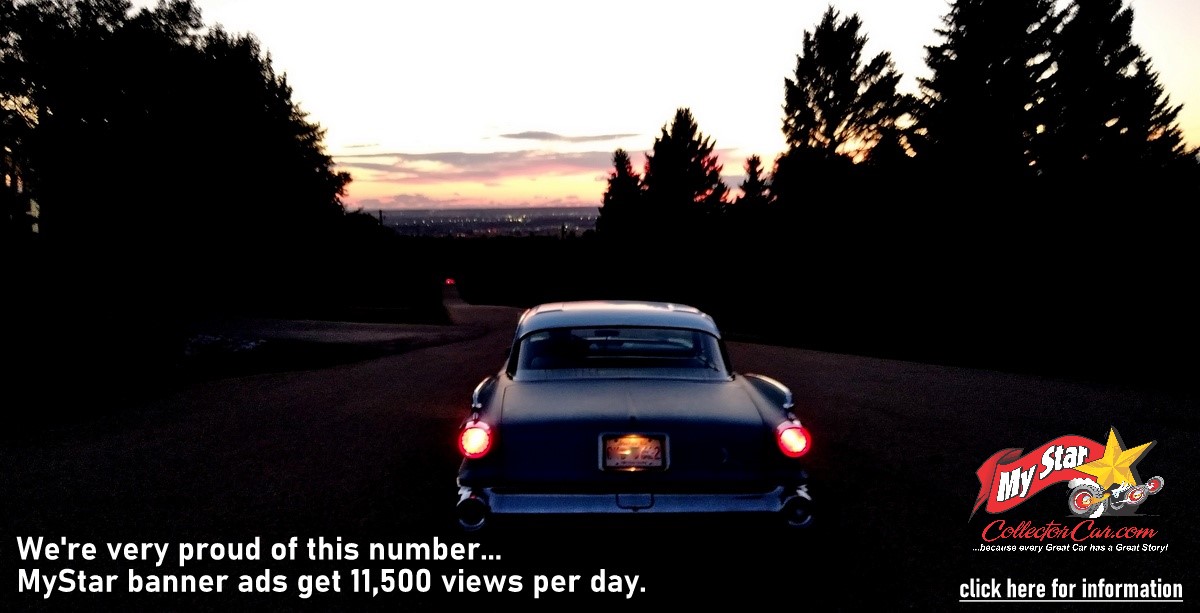 However, Scott told MyStarCollectorCar that his nastiest task was custom-building the inner fenders for his truck, an ordeal he described as a "ton of work". The process involved an endless amount of cutting and fitting while forced into uncomfortable positions in the engine compartment.
A six-year build process is not for the faint of heart, particularly for a detail guy like Scott who admits he "hates to do anything poorly", in his words.
Scott managed to wrap up his GMC resto mod project in 2019 and MyStarCollectorCar encountered Scott and his truck at a charity car show in October of that year. At the time he intended to drive the truck back to his home in Prince Edward Island Canada from his home in Alberta Canada, about 3000 miles (5000 kms) one way, a trip he has made numerous times since 2019.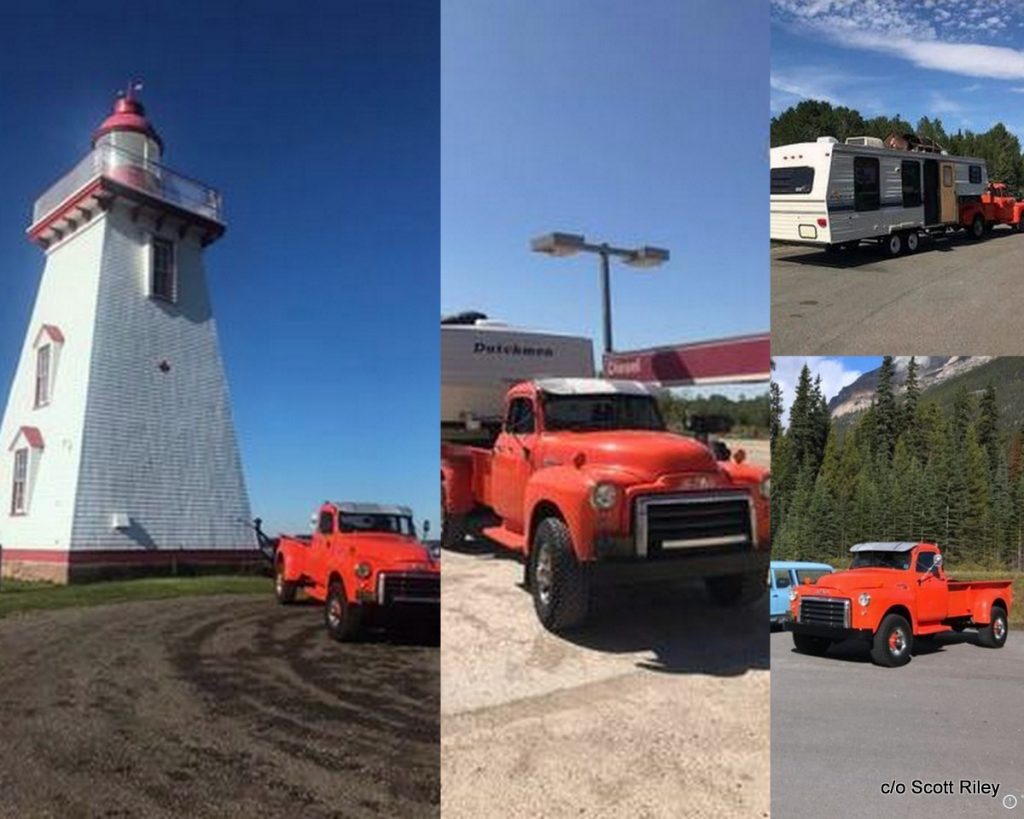 In fact, Scott has racked up about 26,000 miles (44.000 kms) in just three years behind the wheel of his 1954 GMC resto mod since 2019. The truck has performed flawlessly during the long hauls and delivers 20 mpg at highway speeds along the way.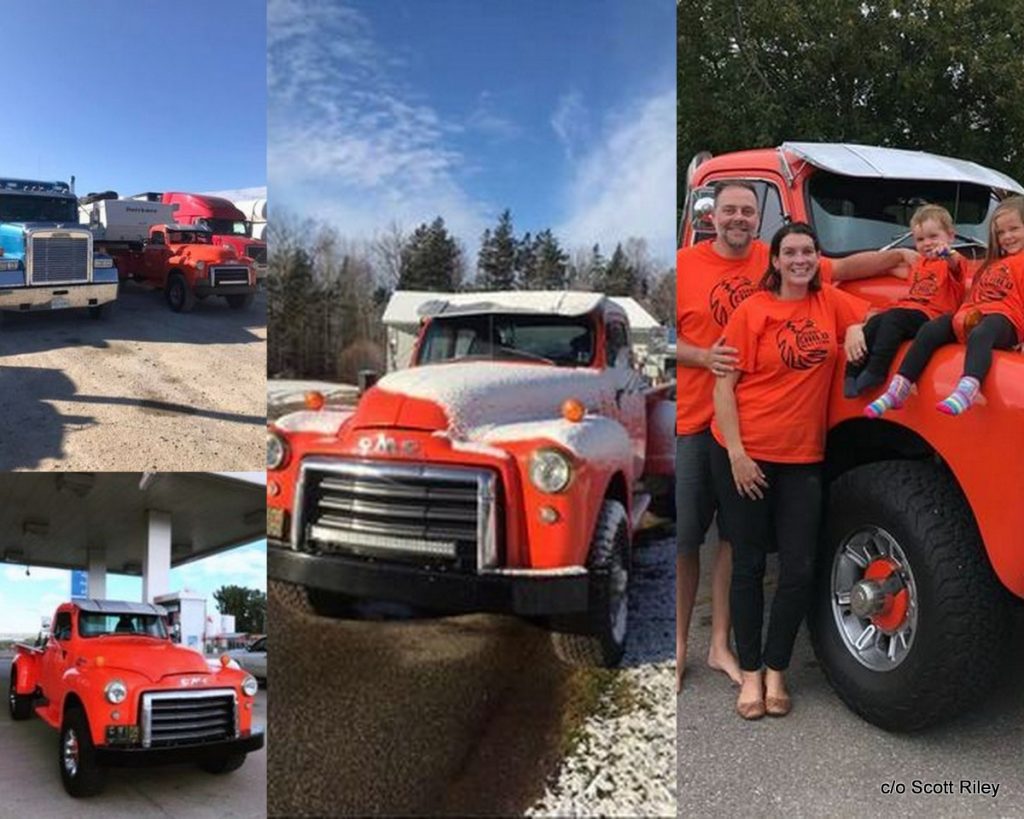 Scott noted his truck has "big tires and low gears but does pretty well", in his words. He attributes its excellent performance to the GMC's lighter weight and added he shaved "a couple of thousand pounds off the donor truck's weight" during the build.
BY: Jim Sutherland
Jim Sutherland is a veteran automotive writer whose work has been published by many major print and online publications. The list includes Calgary Herald, The Truth About Cars, Red Deer Advocate, RPM Magazine, Edmonton Journal, Montreal Gazette, Windsor Star, Vancouver Province, and Post Media Wheels Section.