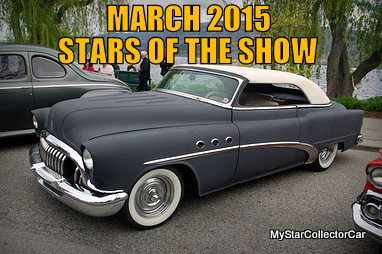 Car show season is generally associated with the summer season but it actually stretches across three seasons.
Areas with more temperate climates often schedule shows on or around the Easter weekend but car guys in more northern latitudes are less inclined to gamble on shows in early April.
They have an aversion to chains and snow tires on '62 Chryslers.
Northern car guys usually stick with early May as the most reasonable time to schedule an early car show.
Summer is an obvious solution to car show scheduling and the season can often extend well into October-the biggest limitation is early sunset because car guys don't like driving in the dark.
These car show pictures were taken over the course of the whole season in 2014.