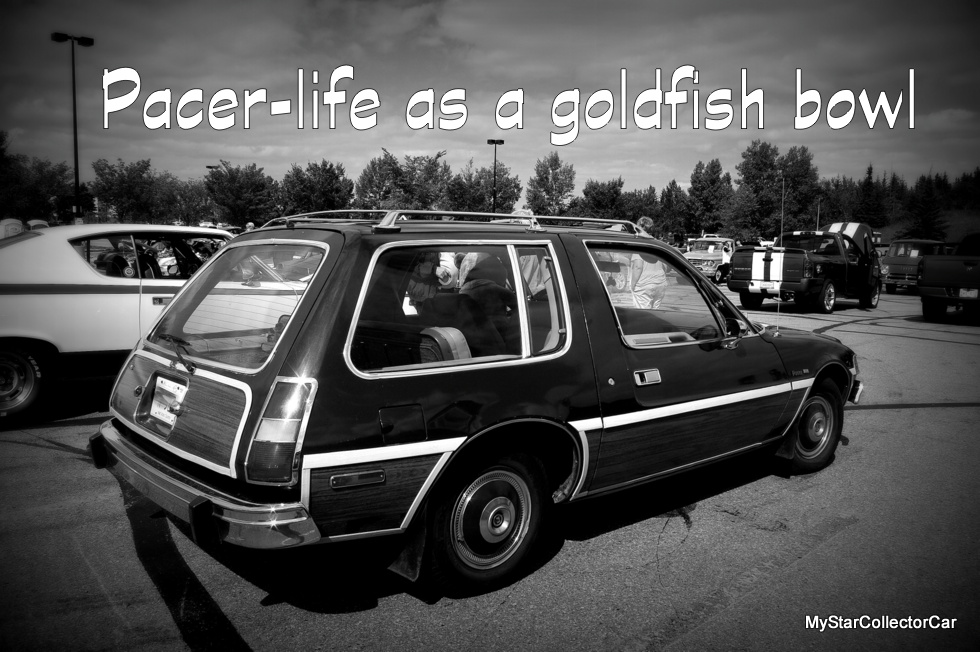 American Motors was a car company without a lot of extra cash.
They had to do more with less every day they were in business and they relied heavily upon innovation as their biggest asset.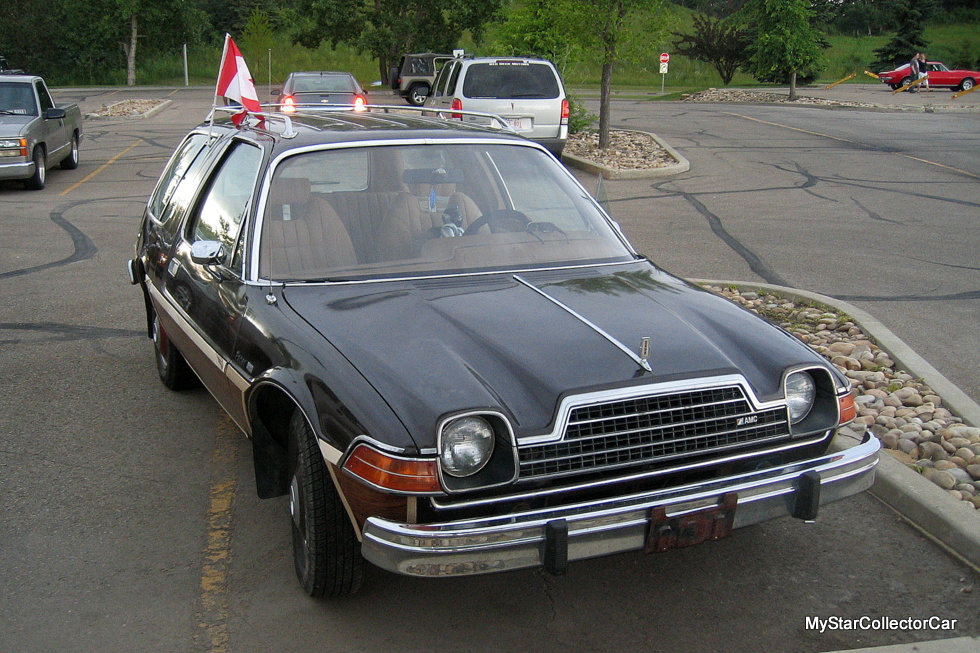 Most people cheered for this automotive underdog but still bought most of their cars from the Big Three.

American Motors produced some classic rides over the years, most notably in the mid to late 60s when they introduced their Marlin, Javelin and AMX models. The little car company was true to their frugal form with the AMX because it was essentially a two-seater Javelin with a shortened wheelbase and the AMX was a very cool version of its larger AMC sibling.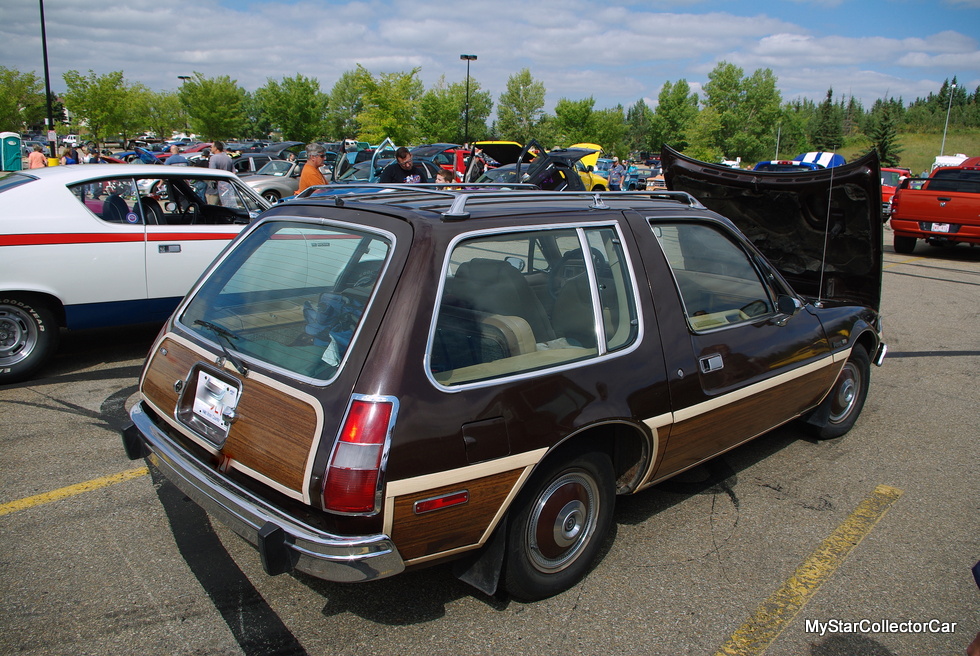 The 70s was a new decade for American Motors and they wanted to make a big impression with a bold new automotive design. Plans for the new Pacer began on the drawing board in 1971 with an idea that North Americans wanted smaller cars without sacrificing cabin size in the bargain. AMC felt the domestic car market was ready for a car that could compete with the Vega and Pinto by providing much more room for its passengers.
'The Pacer needed to be as wide as a full-size American land barge and as short as a compact car to be all things to all people in one package. The result was an unusual new car that looked like a goldfish bowl with four wheels to a surprised public when it was introduced in 1975.'
We mentioned the Pacer was an idea that began on a drawing board in 1971-two years before the Arab oil embargo brought the North American car industry to its knees with higher pump prices and massive fuel shortages.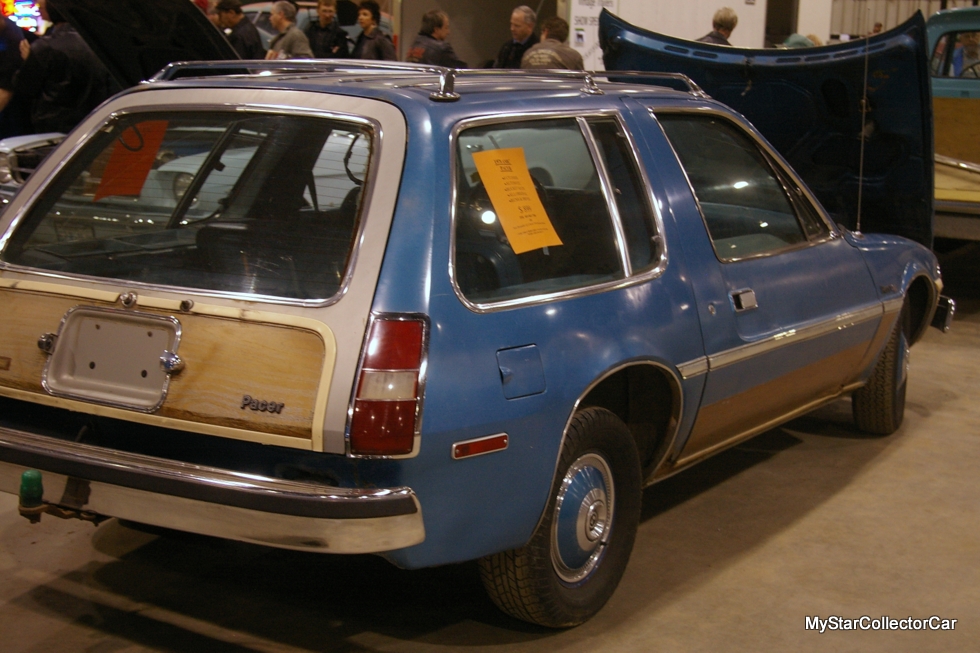 The timing was excellent for AMC because their little Pacer could provide an answer to the sudden consumer fever for smaller cars with better fuel efficiency. A few hiccups occurred along the way to production when AMC was unable to provide a Wankel rotary engine for the Pacer.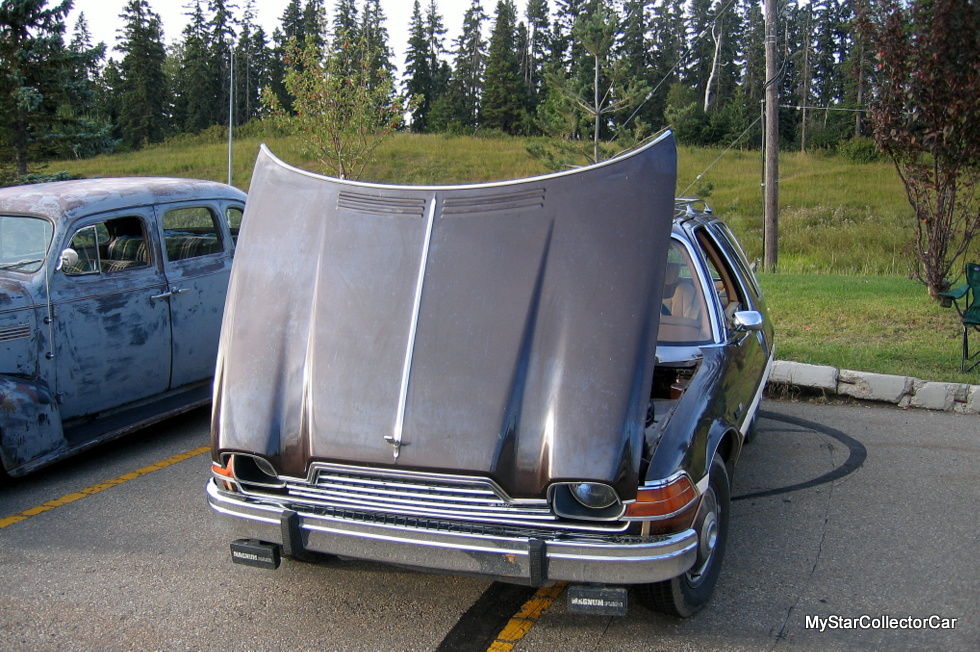 The Wankel was an innovative engine that was front page news at the time in the automotive industry because it delivered big power in a small package. The novel engine was perfect for AMC's idea of a smaller car with a big cabin and enough horses to lead the pack on the road.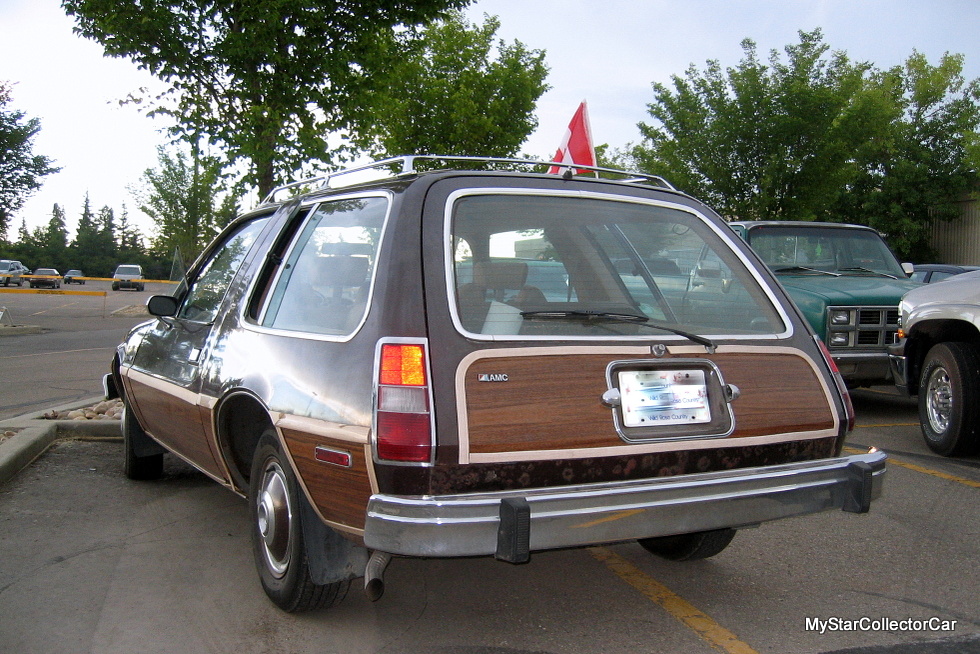 The Wankel was not available to AMC so they were forced to use their own six-banger in their first year Pacers. The result was sluggish performance from an outdated engine that was neither fish nor fowl when it came the Pacer's top speed or fuel economy because the car was neither fast nor frugal.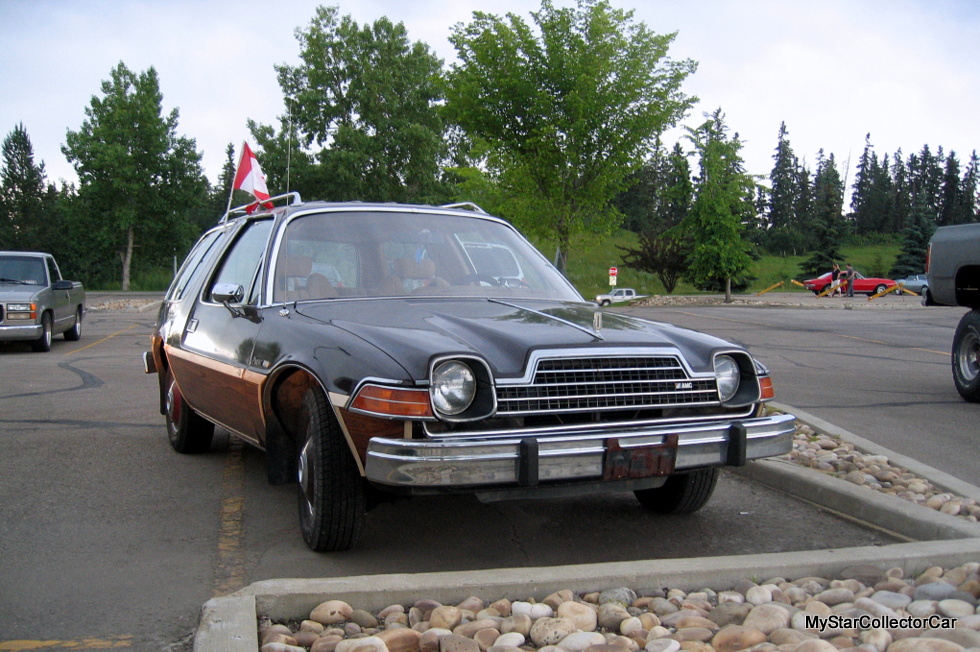 However it was at least a partial answer to panicky consumers who wanted a lifeline of any kind to beat the gas pumps in the 70s and the 1975 Pacer provided some relief by comparison to the big V-8s in this department-as long as you did not need to get to the pumps in a hurry. Plus you could bring three other grownups along in the car in case you had to push it to the pumps at some point in the journey.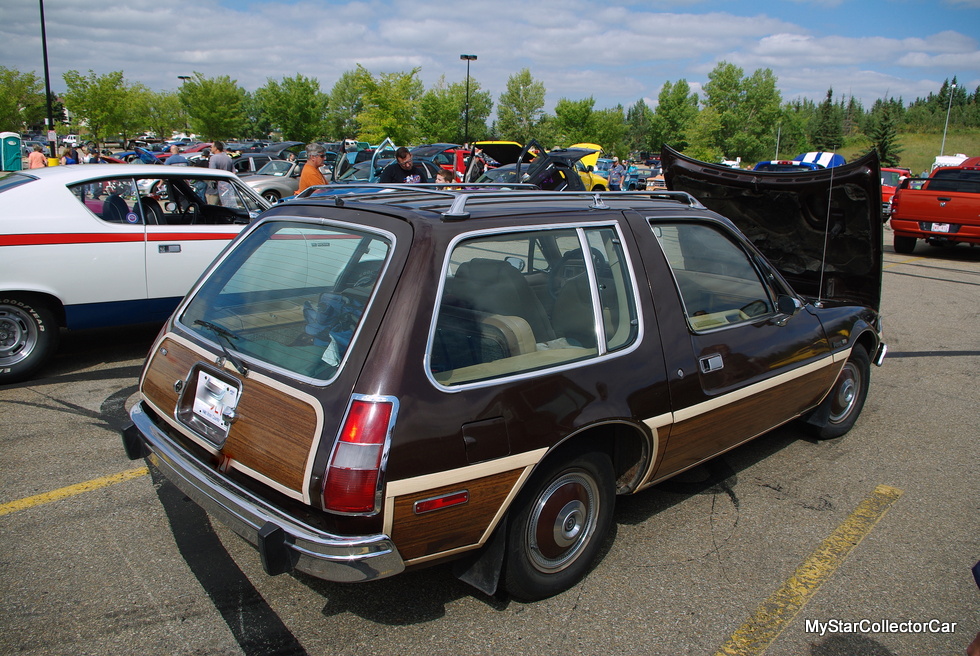 The biggest legacy of the Pacer was its ability to draw attention because of its unorthodox appearance. People either loved it or hated it-but they did not ignore this classic little car from AMC- then or now.
We at MSCC salute this offbeat car from the little car company with big ideas.
Jim Sutherland
CLICK HERE to Like us on Facebook
CLICK HERE to Follow us on Twitter
CLICK HERE to Follow us on Pinterest
Please re-post this if you like this article.