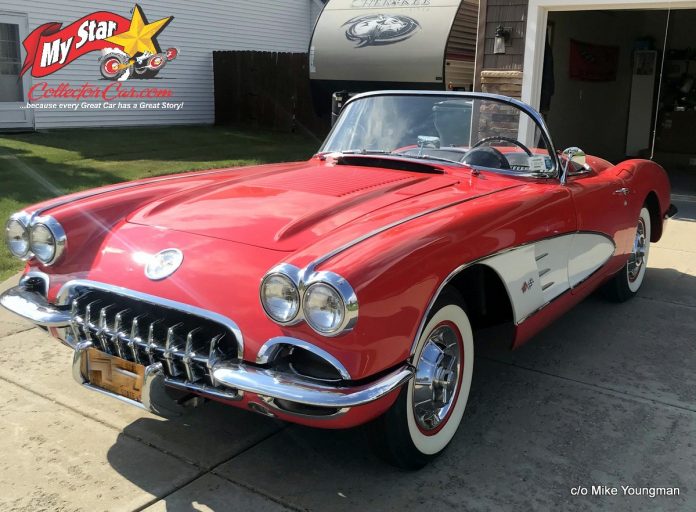 Mike Youngman is the proud owner of a 1958 Corvette that has a strong connection to its former owner, a car guy named Tom Youngman who also happened to be Mike's father.
Tom was finally able to purchase the Vette in 1985 but faced a major restoration because the car was stored since 1971 and was in pieces. Nevertheless, Tom had the car of his dreams and wanted to restore it back to showroom condition.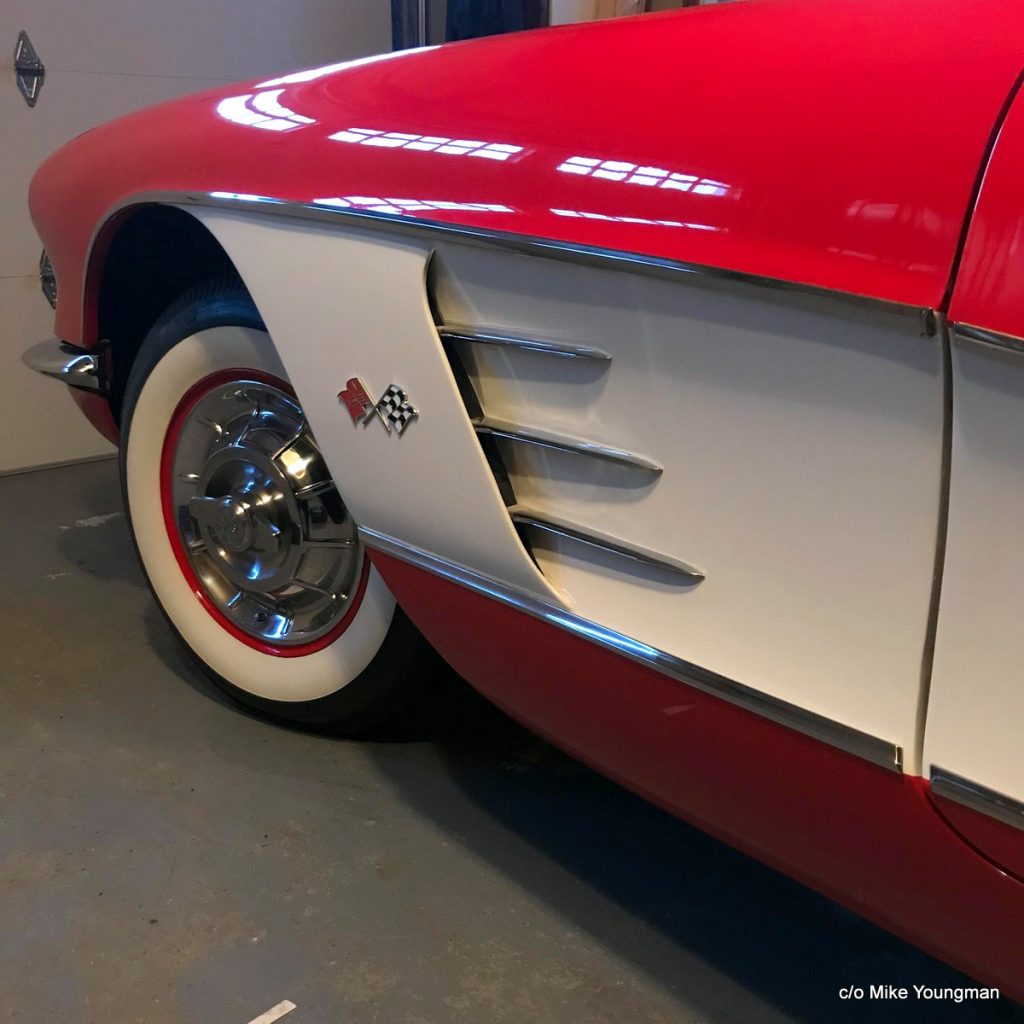 Unfortunately, life got in the way for Tom, and he was unable to put his Humpty Dumpty Corvette back together again due to heavy work commitments. Tom passed away in 2011 before he reached his goal to restore the car back to its original condition.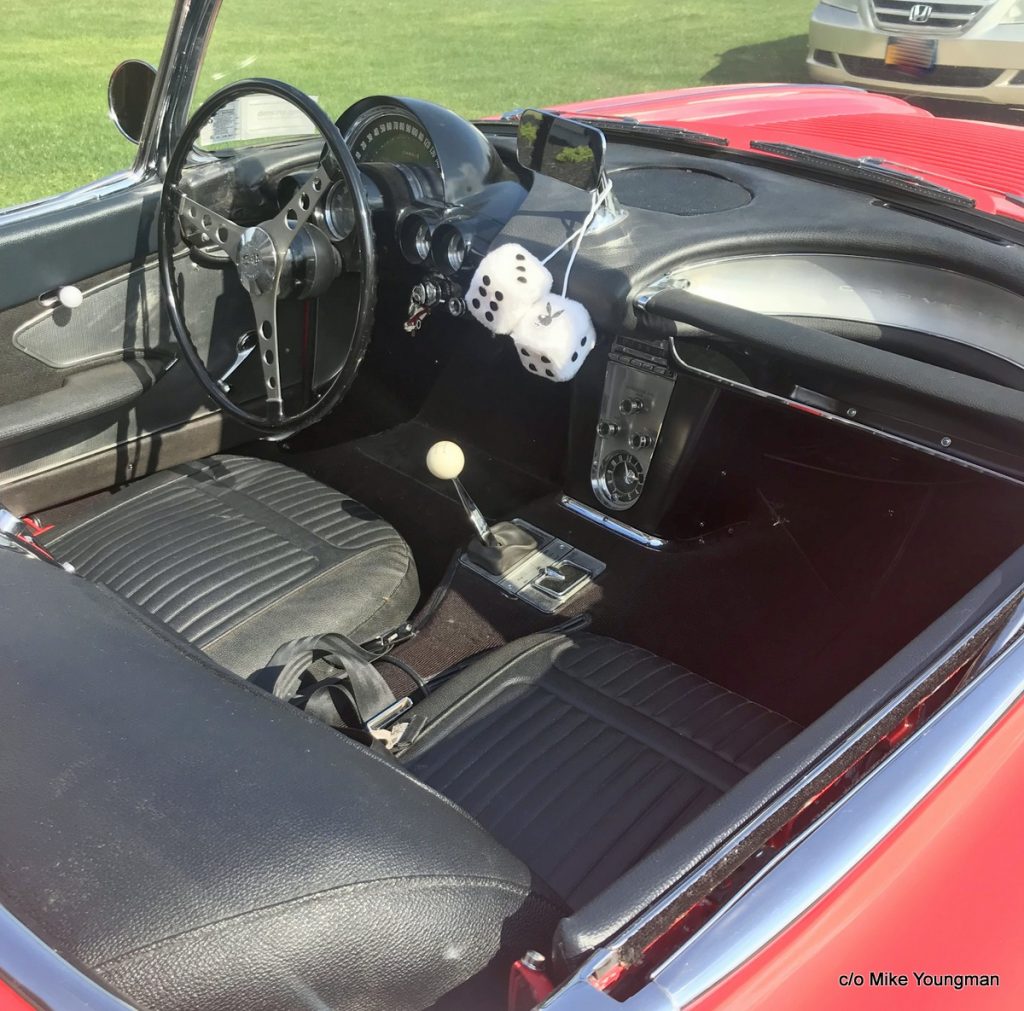 His son Mike was aware of his dad's high level of interest in the car, including a moment when Mike found Tom sitting on a milk crate behind the wheel of the Corvette envisioning what it would be like to drive the car, so he decided to fulfill Tom's dream after his passing. Mike purchased the car from his siblings and embarked on a long restoration process to reassemble the car back to original condition. Mike's goal was simple: "I wanted to stay true to Dad's wishes".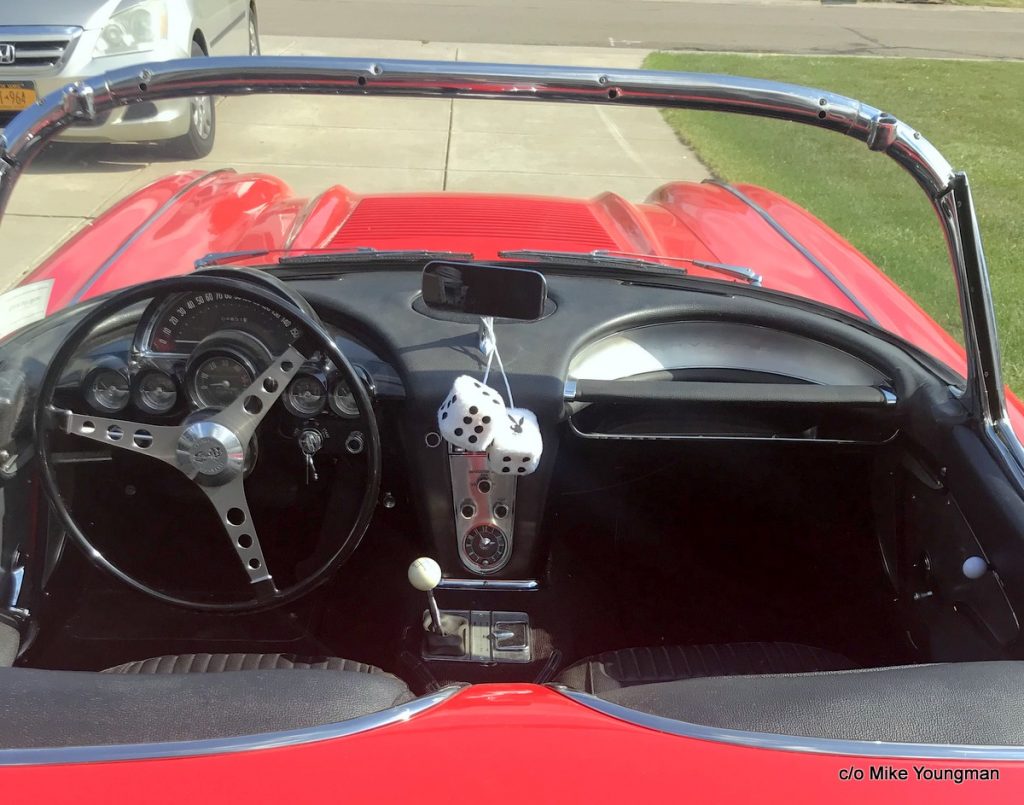 Mike also called the car a "100% tribute to my dad" and added "I did it for him".

Tom was a car guy and even raced them during an earlier phase in his life, so he was also a big influence on Mike during his younger years. Mike added that he "grew up around cars", therefore he was a good candidate to fulfill his father's dreams for the Corvette.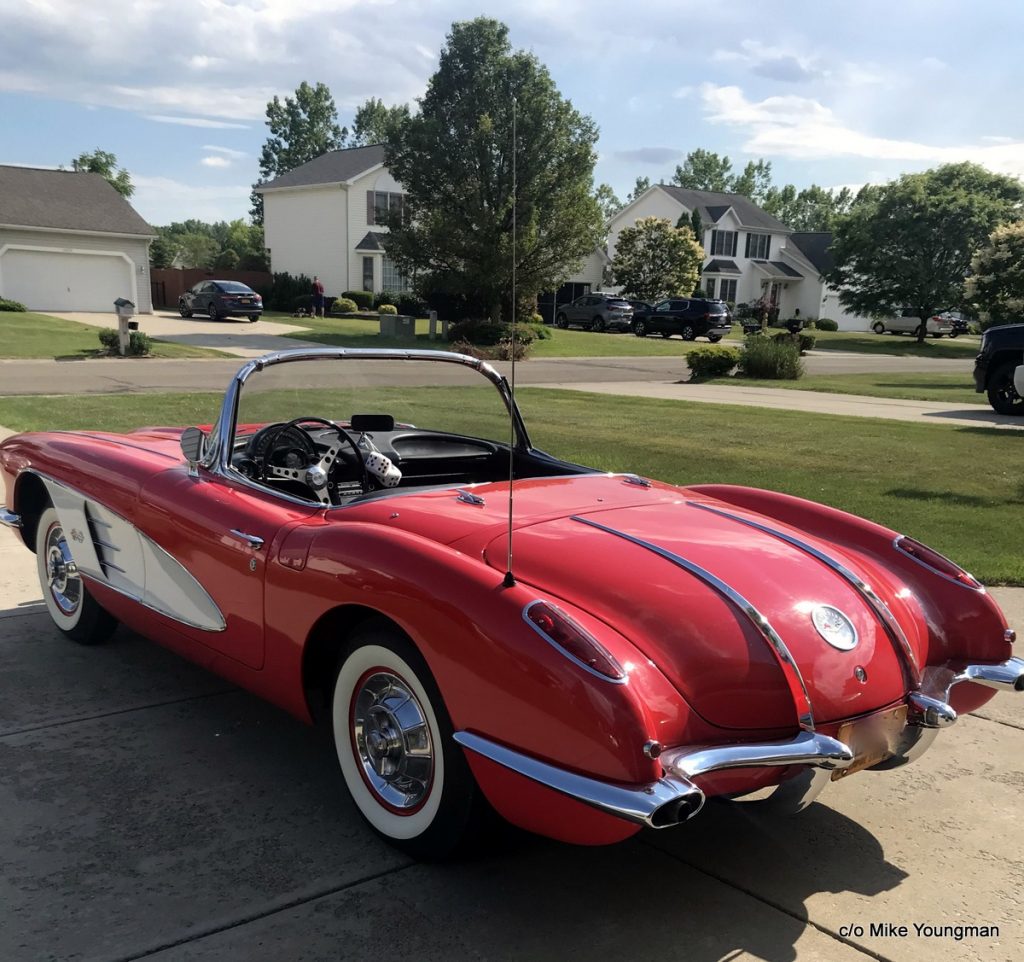 "Some assembly required" would be a massive understatement for the Corvette restoration project because it was finally ready for the road in 2020, but Mike still wants to address some small details to complete the project-even though it now looks like a "Beverly Hills show car" in his words. Just for the record, every dyed-in-the-wool car guy feels the same way about their rides because it is in their DNA.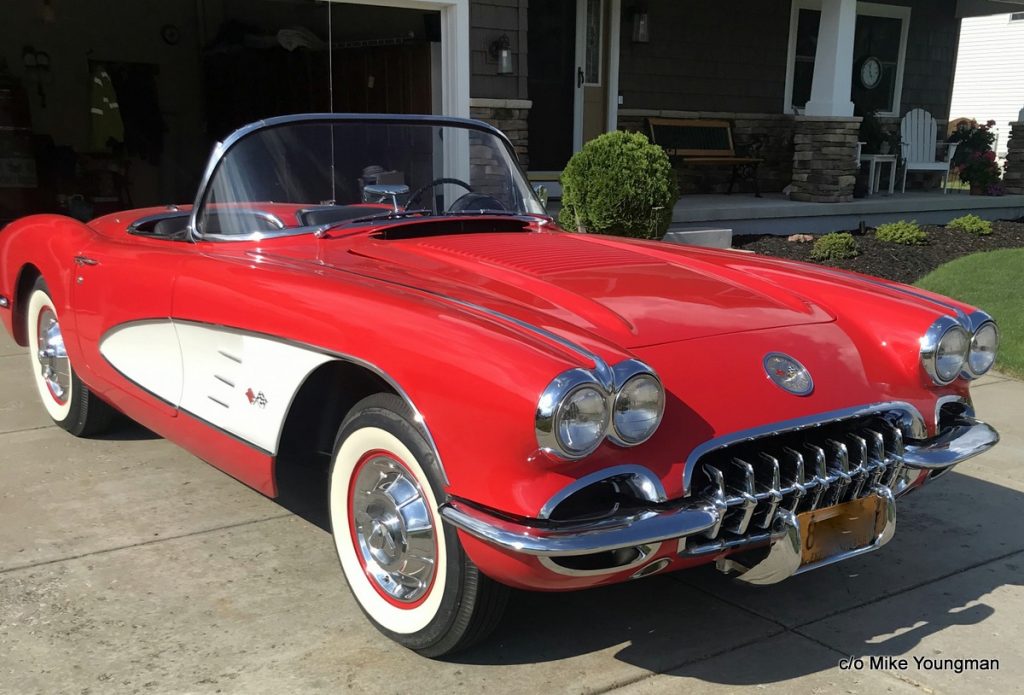 The car still has its original 283 small block V-8 coupled to a four-speed manual transmission. The engine has been rebuilt, while the tranny is a period-correct replacement because original details mattered to both father and son for the '58 Corvette.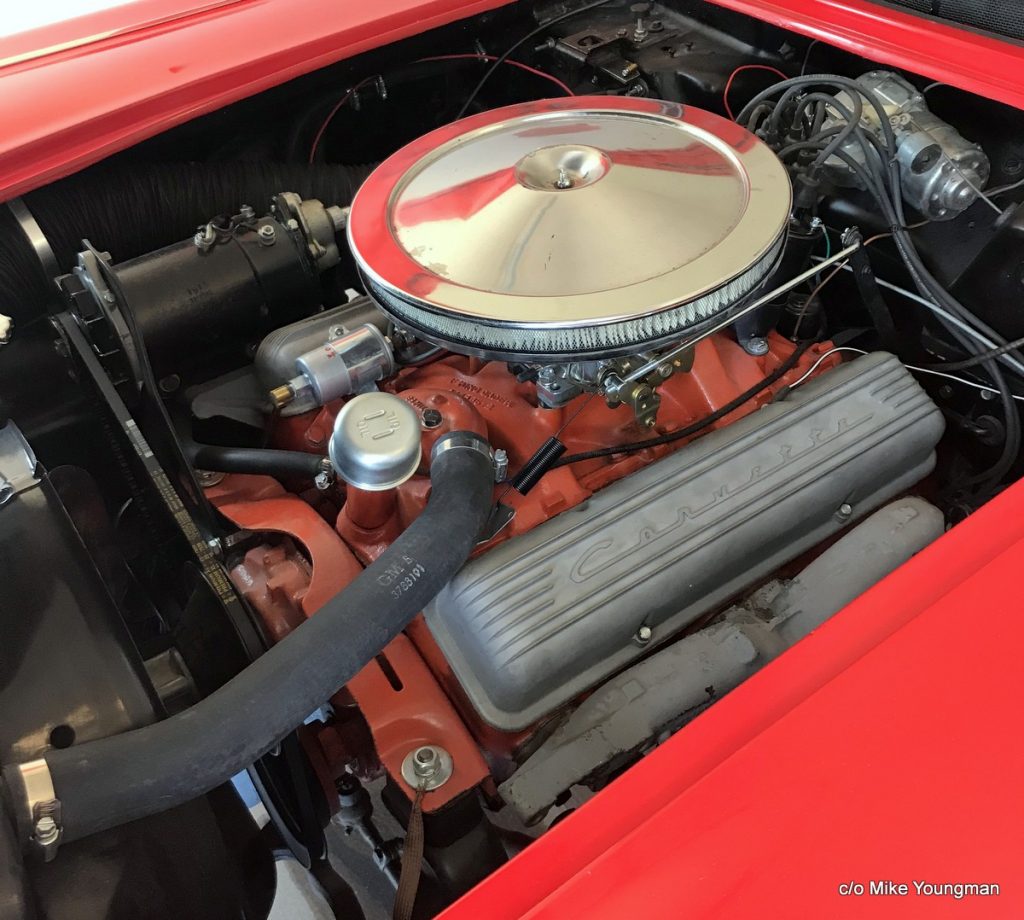 The result of the long restoration process is a car that "looks like it just came off the showroom", in Mike's words.
Mike put about 470 miles on the car in 2020 and intends to continue the shakedown/ engine break-in process this year as he heads toward the project's finish line in his beautiful 1958 Corvette.
The car may not have been completed by Mike's dad, but Mike is rightfully proud of the car because it represents the strong father/son bond between him and his dad.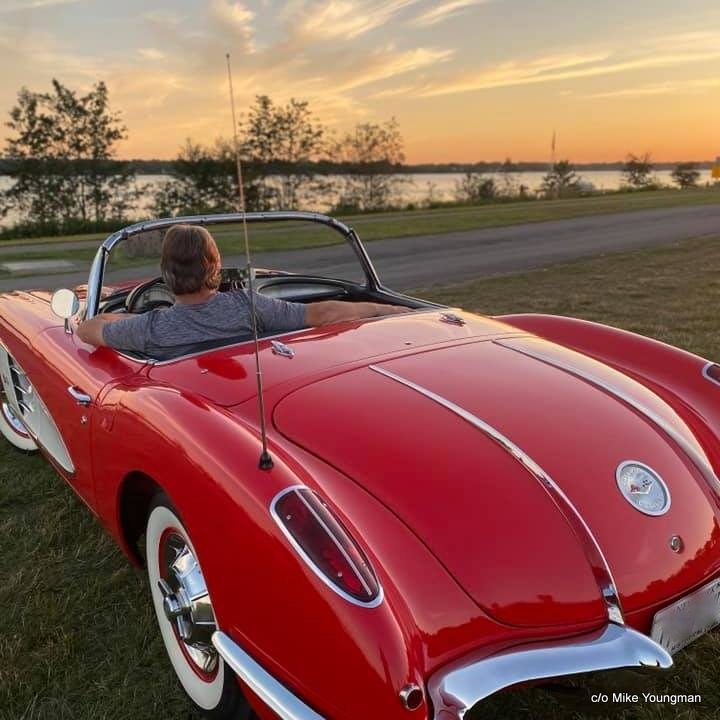 BY: Jim Sutherland
Jim Sutherland is a veteran automotive writer whose work has been published by many major print and online publications. The list includes Calgary Herald, The Truth About Cars, Red Deer Advocate, RPM Magazine, Edmonton Journal, Montreal Gazette, Windsor Star, Vancouver Province, and Post Media Wheels Section.