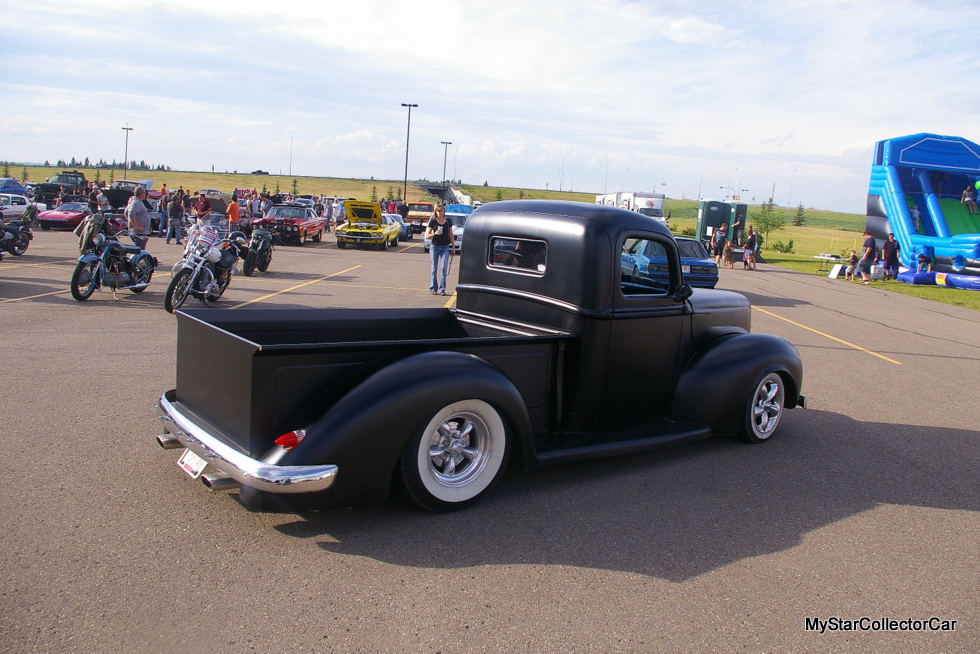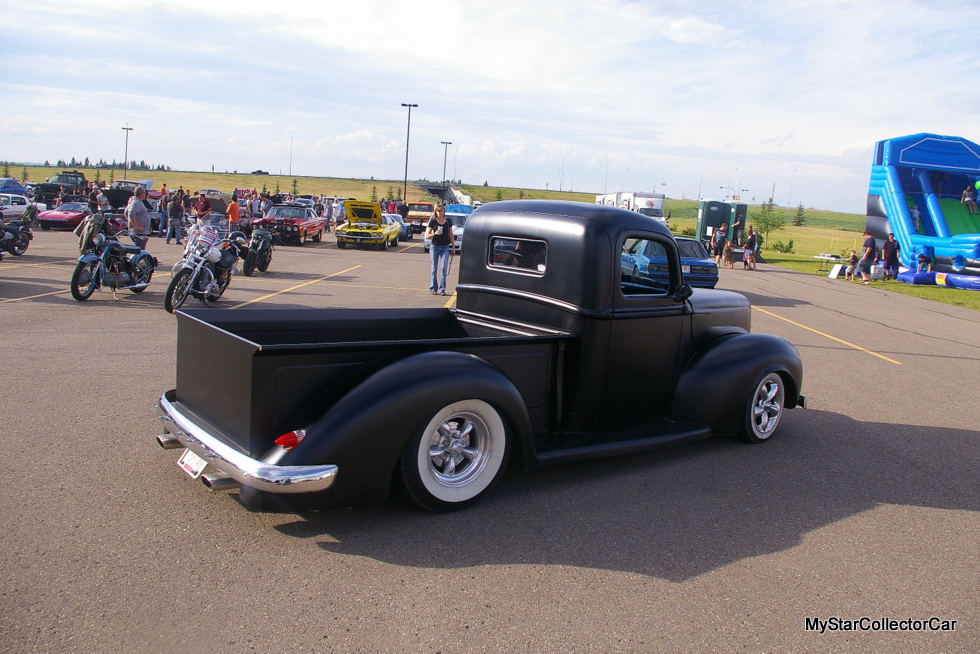 A teenager driving a 1941 Ford custom pickup is an unusual sight so we tracked down its young driver to see if he actually owned the truck.
'We guessed that a guy this young was likely behind the wheel of a car owned by somebody else, likely somebody much older than the kid.'
We were wrong because the young car guy was indeed the owner of the truck- and he was not even out of high school.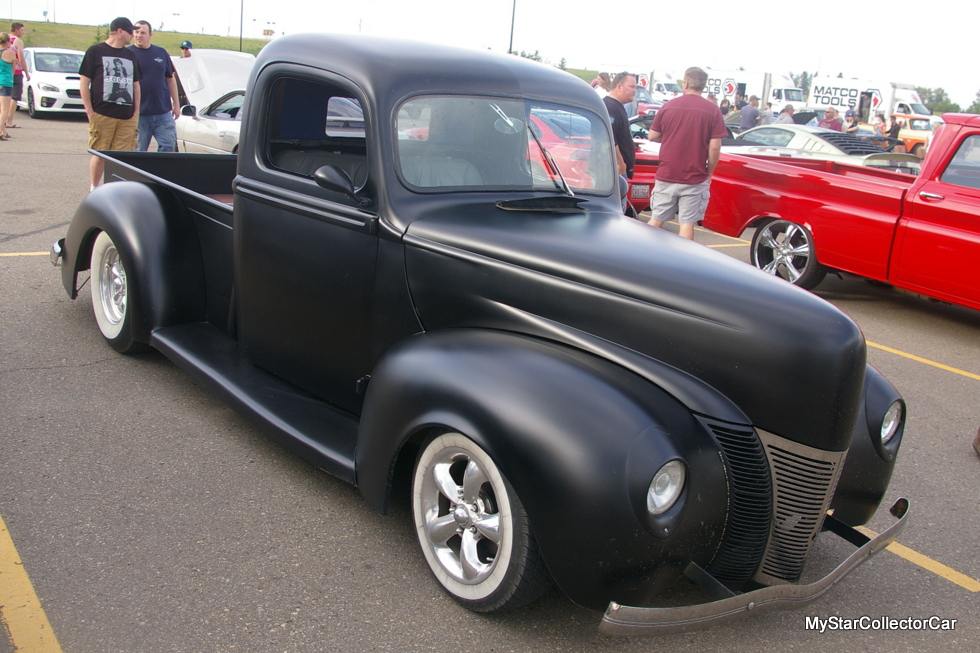 In fact, Dalin Haryett used the truck to get him to his high school graduation ceremony. Dalin's last name sounded familiar and he mentioned his father was Ian, a very well know custom builder in our community.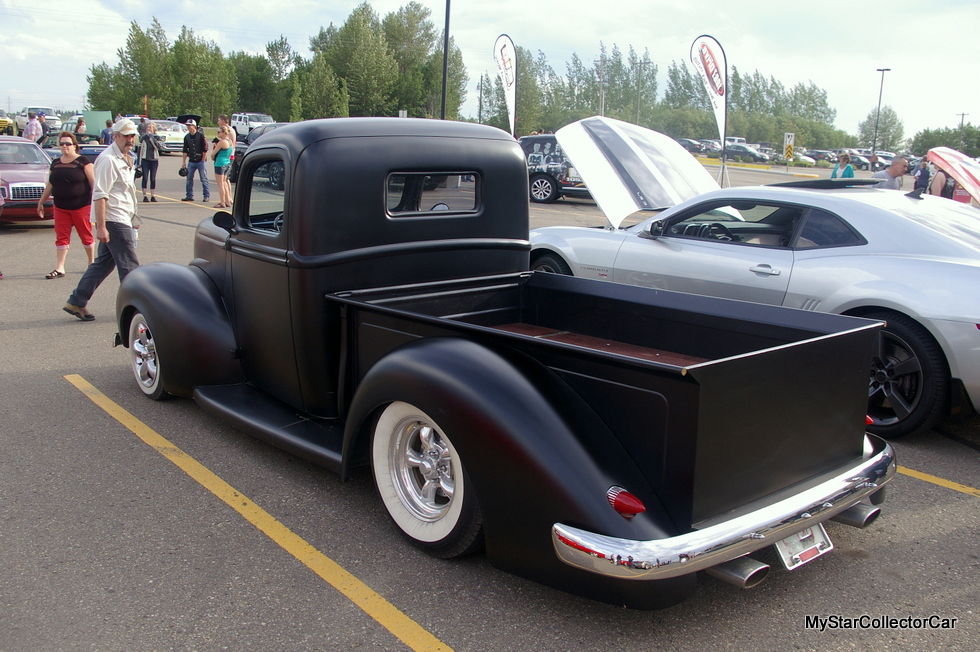 Dalin has been around cars since Day One with a father like Ian and his interest in the hobby was built from a very young age. He started wrenching on cars at 10-years-old, a time when most kids are playing with toy cars. Dalin had the truck very early in life, drove his '41 for the first time as a 14-year-old, and wanted to get it on the road in time for his debut as a fully-licensed driver.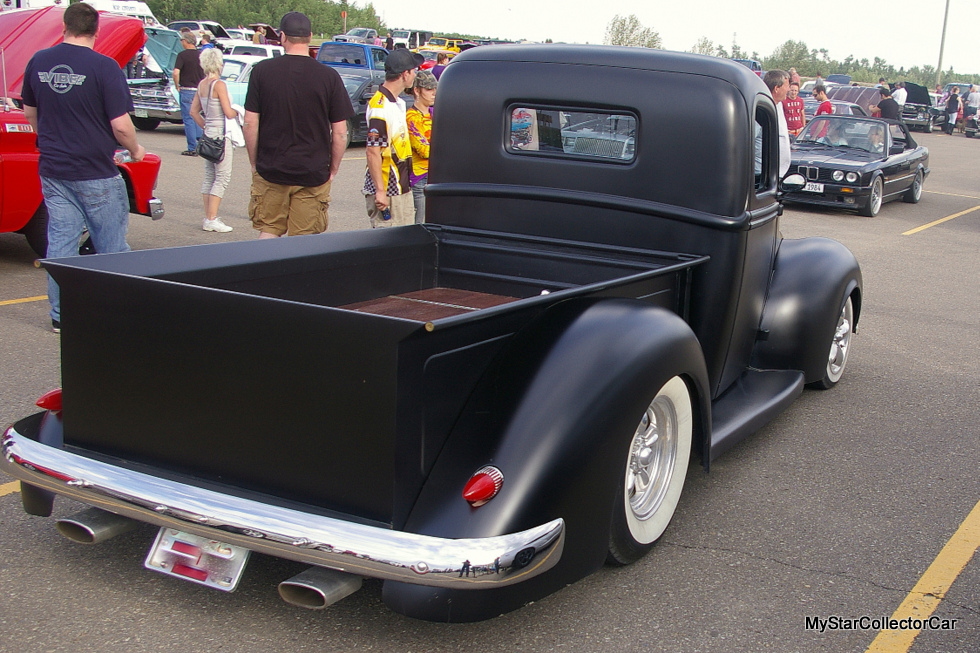 The truck is a custom hybrid because it sits on a car frame and is a truck from the cab on backwards, while the front clip sheet metal was provided by a 1940 Ford car. Dalin learned one of the biggest components of the traditional custom car hobby: mix and match to get the best out of a build. Customizers have used this creative philosophy since the early days of the concept and Dalin is part of the 21st century club of young builders.
The truck is a well-planned ride that used the best of custom add-on features during its project phase. A Mustang II steering system and a Ford 8-inch rear end are part of the formula. In between is a 350 Chevy throttle body small block hooked up to a 700 R4 tranny.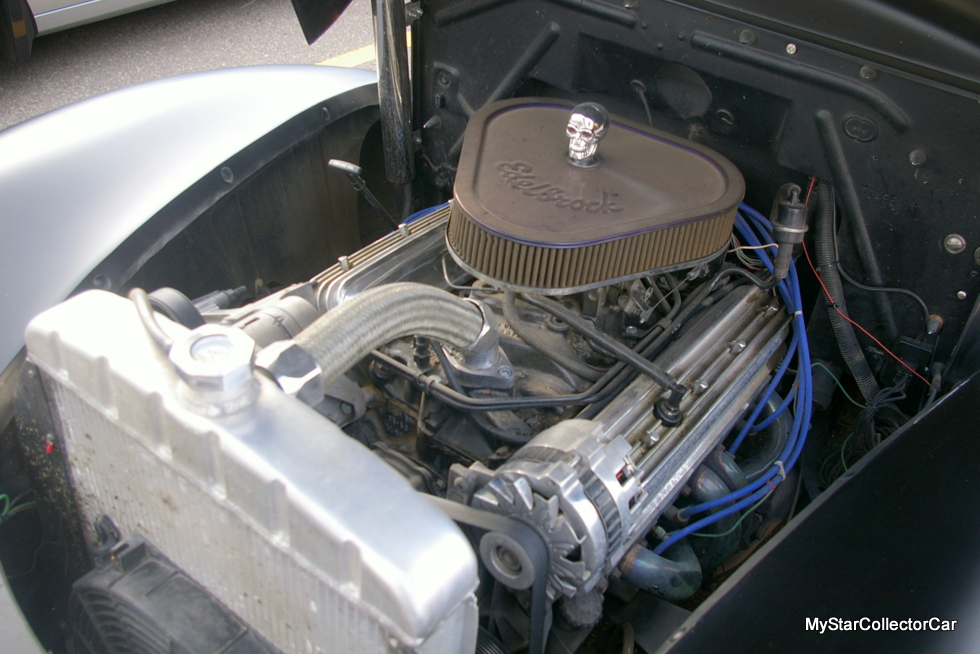 The '41 also has a mid-90s Caddy steering column, along with Caddy taillights in the custom mix, while front disc brakes help slow down the truck much faster than the old drums on the truck. Dalin hid the gas cap under the oak bed in the truck box.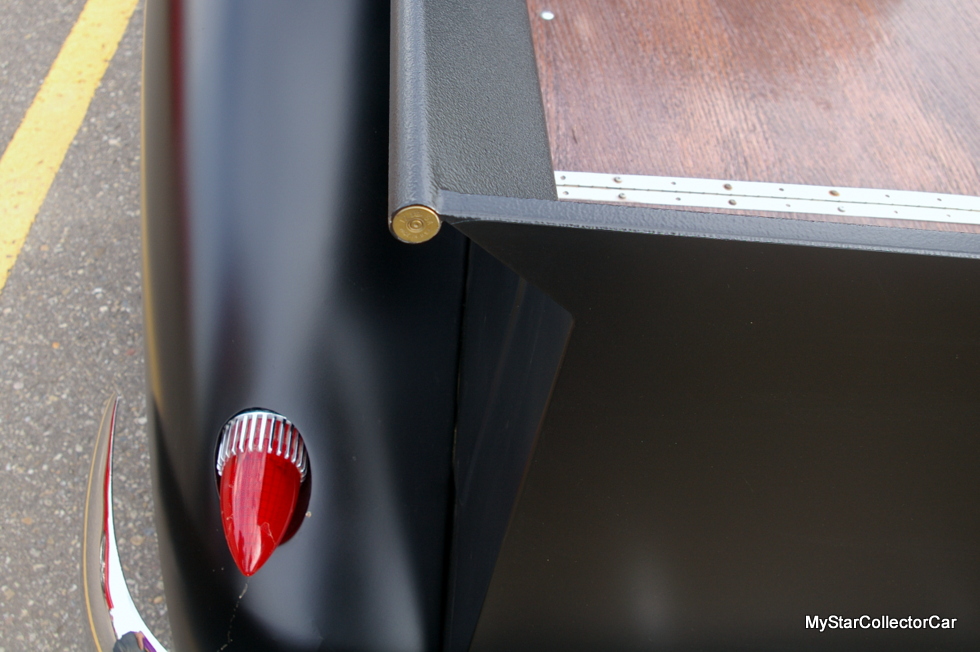 The '41 also has a custom windshield due to the custom work and sports after-market mirrors so Dalin can see what he passes on the road. Dalin told us the truck is very comfortable at highway speeds.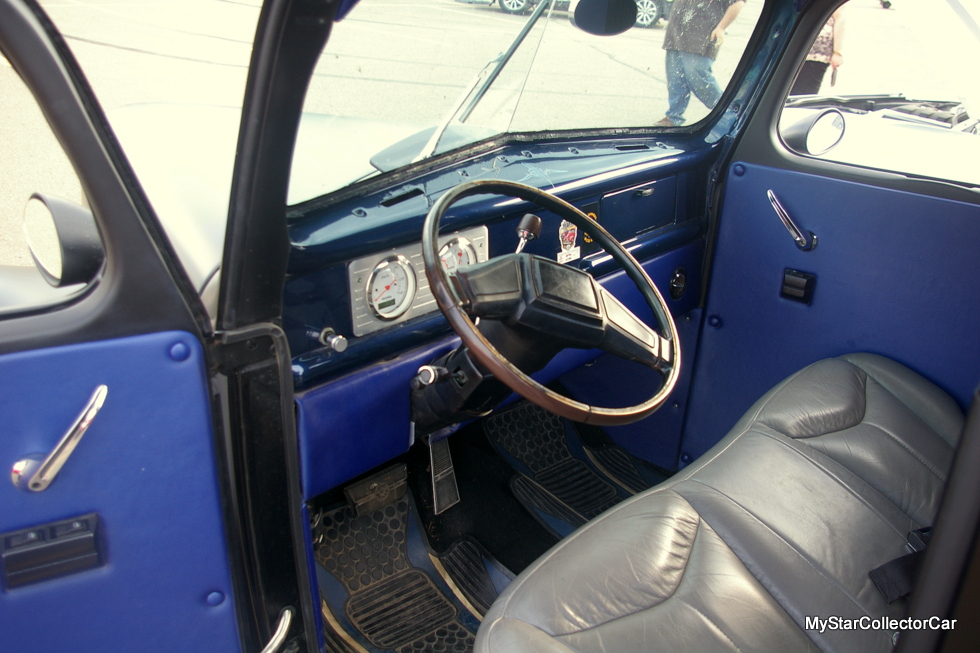 One of the add-ons was custom metric gauges because Dalin was born long after the former measurements were banned in Canada during the mid to late 70s. He was unfamiliar with miles as a measurement because he is from a generation that only knew kilometers during their lives.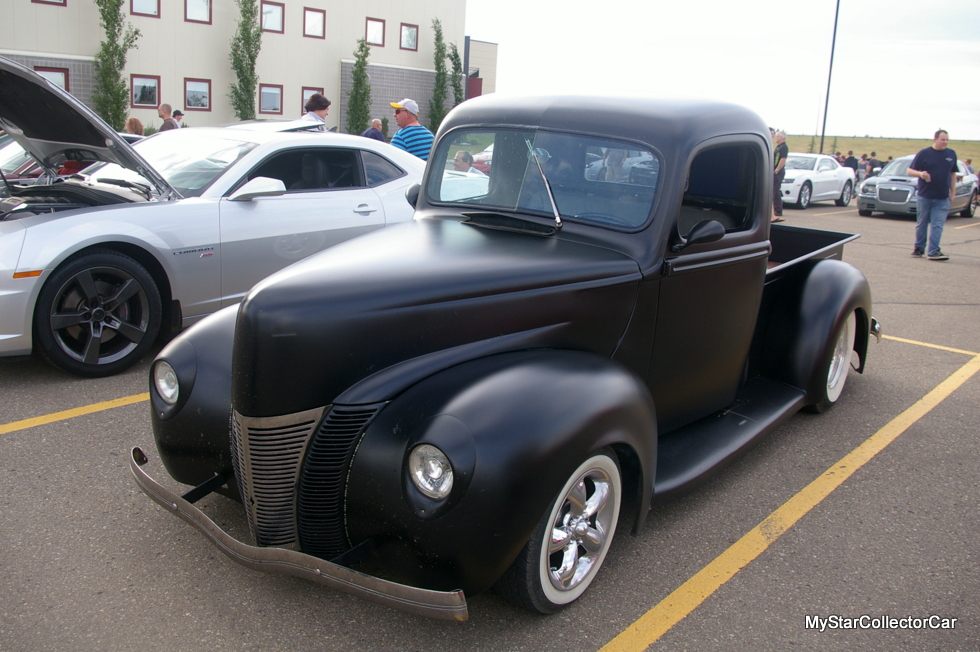 His truck took a couple of awards at its first show when Dalin won two trophies, one for Young Gun and the other trophy for Sweetest Ride.
We predict Dalin and his truck will take more awards in the future because award-winning custom builds are a family trait.
Jim Sutherland
CLICK HERE to Like us on Facebook
CLICK HERE to Follow us on Twitter
CLICK HERE to Follow us on Pinterest
Please re-post this if you like this article.