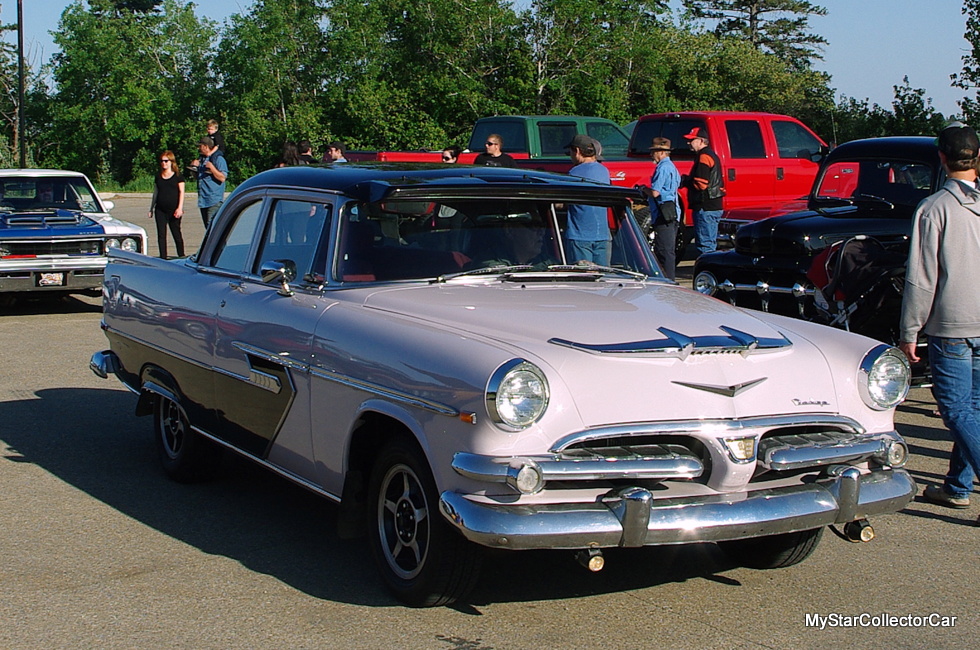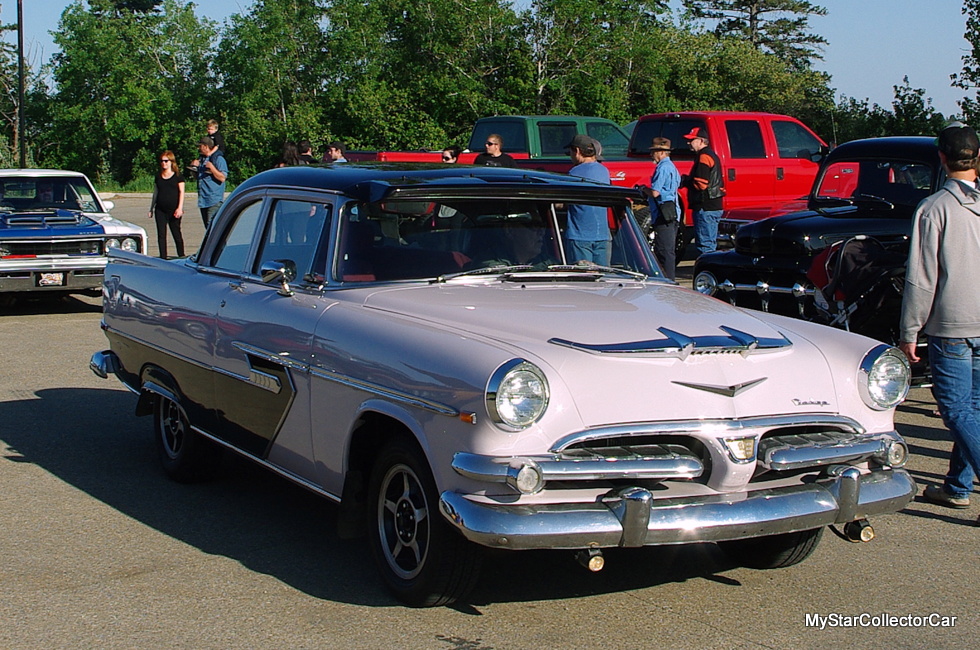 We watched a 1956 Dodge Regent pull into a show and knew we had to get its story.
'The Dodge Regent is a uniquely Canadian car, sometimes called a "Plodge" in the car hobby because it had a distinctively Dodge front end and Plymouth tail fins on the rear end.'
Entry level Canadian-built Dodges carried this hybrid look throughout the entire Forward Look era of the Exner years at Chrysler.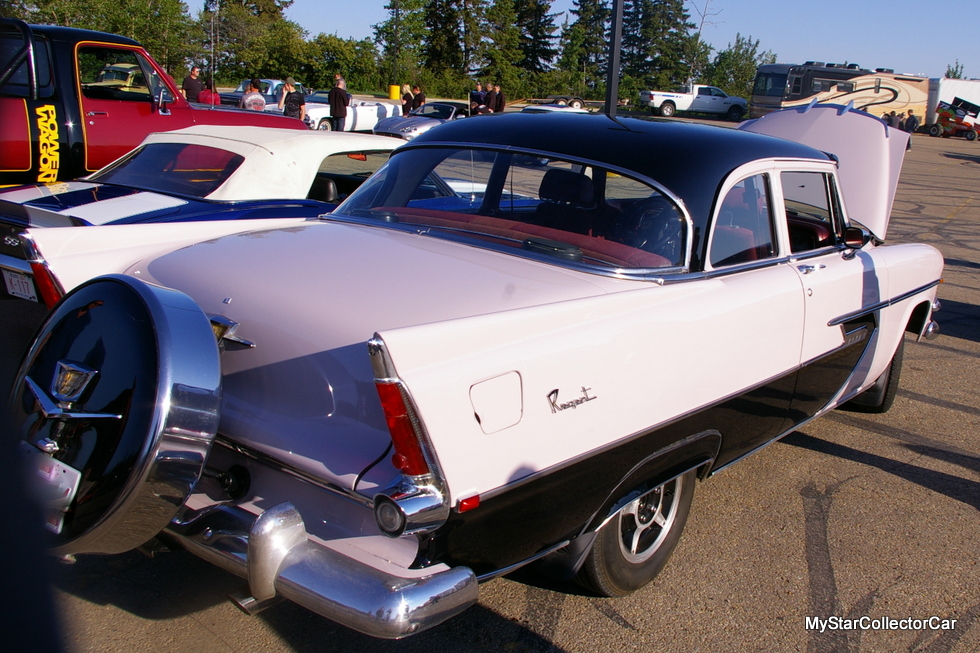 Virgil Exner was a huge fan of the fin car style and made the look a staple of the late 50s and early 60s while he was top gun at Chrysler.The Canadian customer was typically a frugal buyer when it came to car purchases, so Chrysler built a platform for both Plymouth and Dodge low- end models like the Regent. The cost-cutting measure meant Dodge could compete for the tight-fisted Canadian car buyer with its Regent model-the one with the Plymouth tail fins.
We have no idea if the grandfather of the current owner of the Regent was a frugal man, but we do know current owner Ron Swanson is a pretty talented car guy. Ron was able to save the Regent after it was out of commission for many years.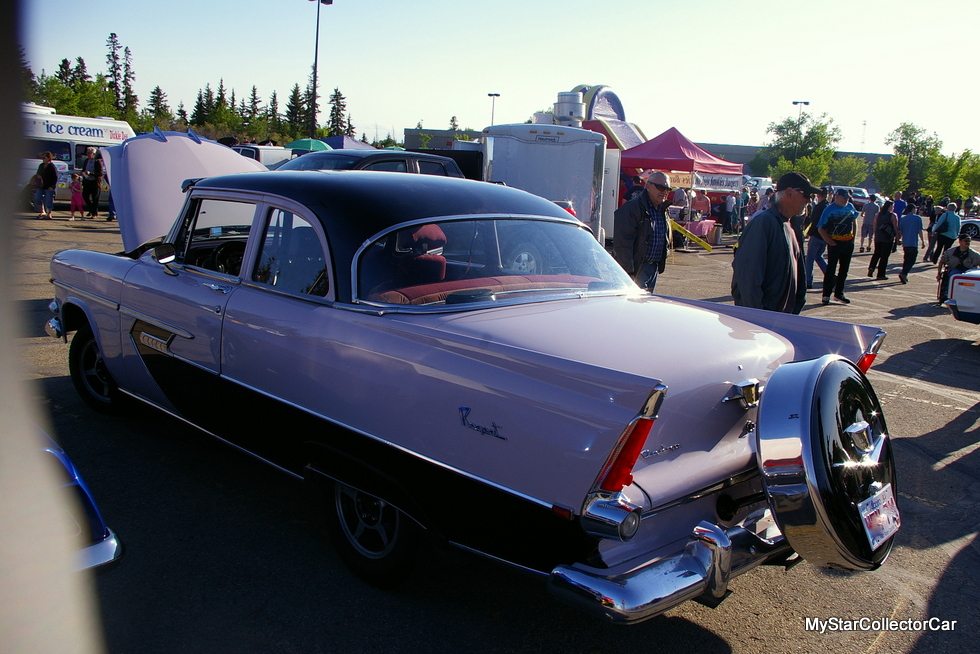 Ron's uncle ended up with the car after Ron's grandfather passed away in the late 70s. It was his grandfather's last car and Ron wanted to ensure this family legacy was kept in the family, so he purchased the car from his uncle.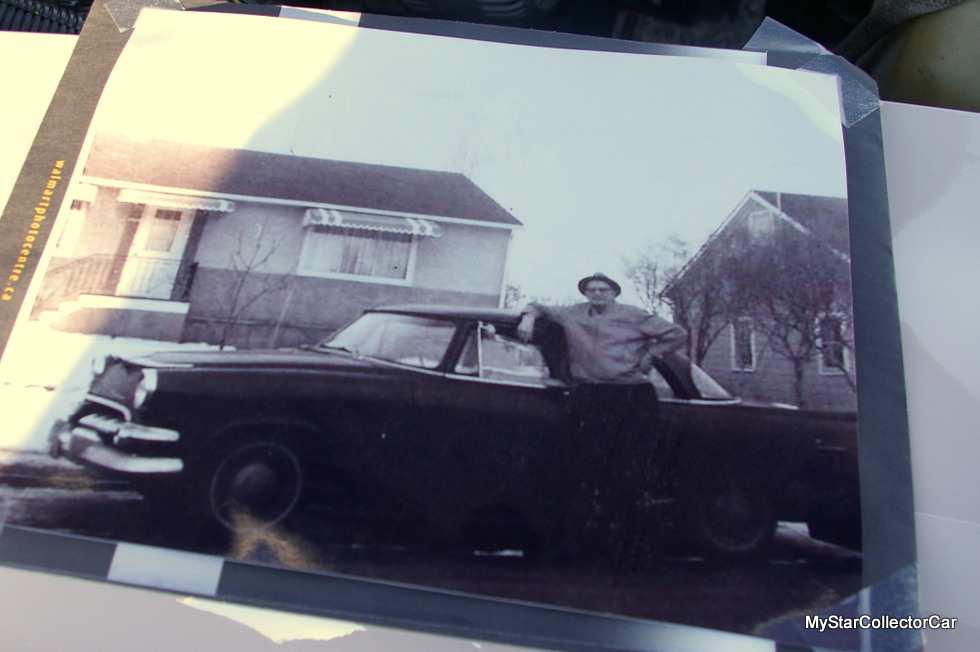 The Dodge was initially parked in a barn by Ron's uncle, later it was demoted to lean-to storage, and finally it got a one way trip to the bush. The future looked pretty grim for the old Dodge until Ron's uncle realized he was not the guy to save the car and offered it to Ron. He had a big job ahead with the Regent and knew he had to develop a good game plan to save the car. He purchased a 1989 Dodge Dakota pickup truck to use as a donor vehicle for the Regent. Ron measured the Dakota dimensions and realized "this is going to work", in his own words.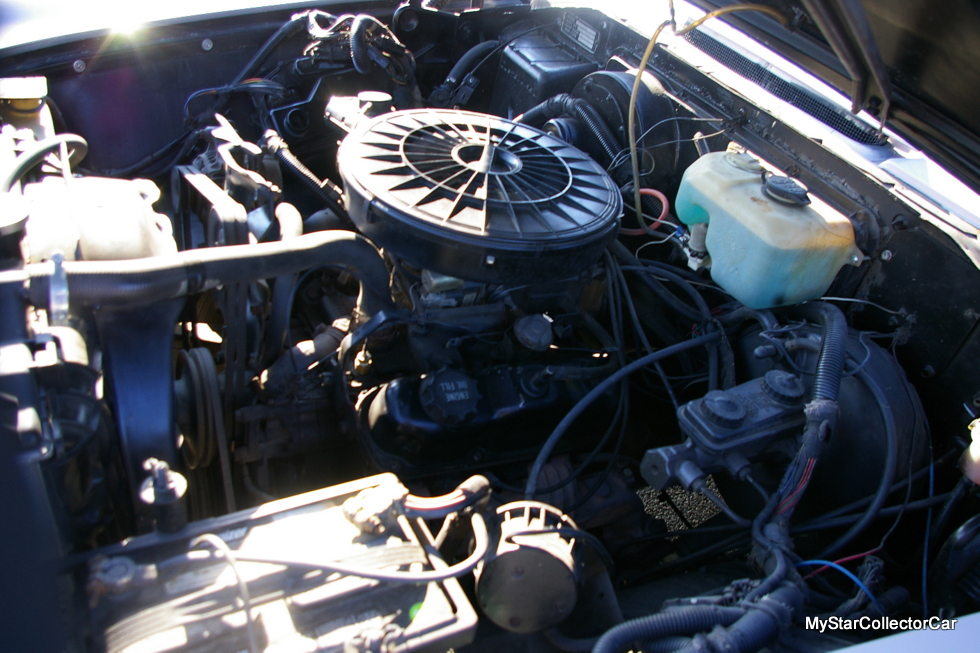 The Dodge Dakota had a small block V-6 with a 5-speed manual transmission and Ron was able to make both fit into his Regent project. He placed the Dakota firewall in the Regent to fit up the wiring with the engine transplant, but the speedometer is the original from the Regent.
This project was not easy by any means and took Ron about seven years-with a little help from his friends. Ron said it was "not too bad of a job", but his project required plenty of time and talent to resurrect his granddad's car in our opinion.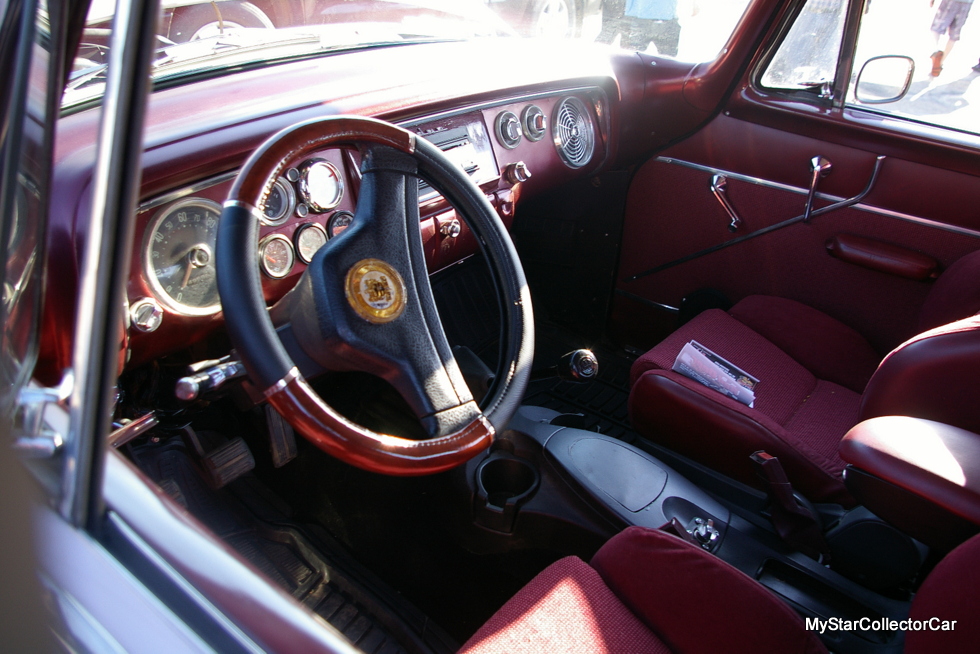 He chose to repaint his Regent in its factory color scheme; Chinese Rose (pink in reality) and black. The 50s was a decade of wild paint schemes, and pink was indeed a power color for cars during that time frame.These days Ron gets to enjoy his time behind the wheel of his family legacy car.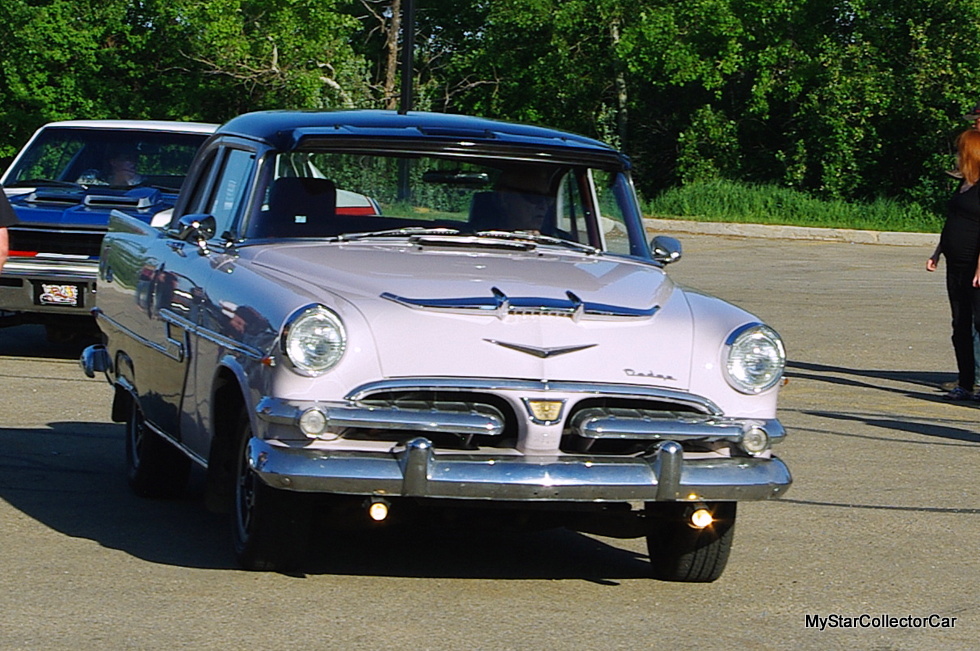 Congratulations to a sentimental car guy with enough talent to keep his granddad's memory alive with this beautiful Dodge Regent.
Jim Sutherland
CLICK HERE to Like us on Facebook
CLICK HERE to Follow us on Twitter
CLICK HERE to Follow us on Pinterest
Please re-post this if you like this article.