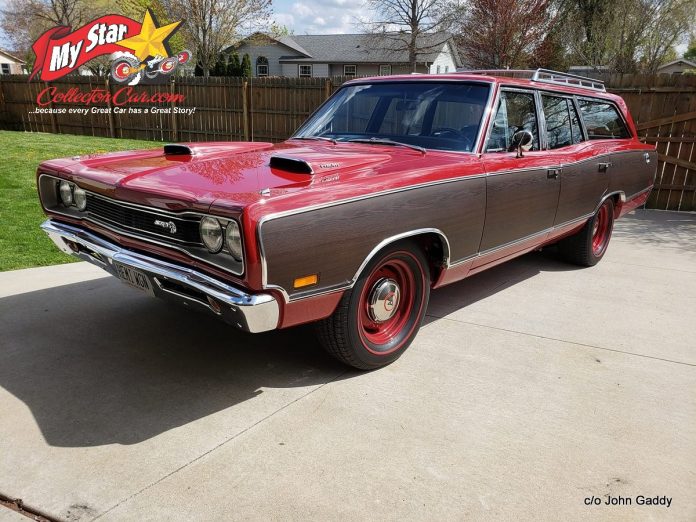 The Brady Bunch TV show ran from September 1969 to March 1974, but in reality, the Bradys never left because they've been in reruns ever since.
John Gaddy is no stranger to the Hellcat engine–he put one under the hood of his '69 GTX. Unfortunately, the B-body hardtop was a little cramped for his family as he explained: "Had every intention of doing a Hellcat swap to a wagon after I finished my GTX. I have two young daughters and my GTX is too small for all four of us to do road trips in".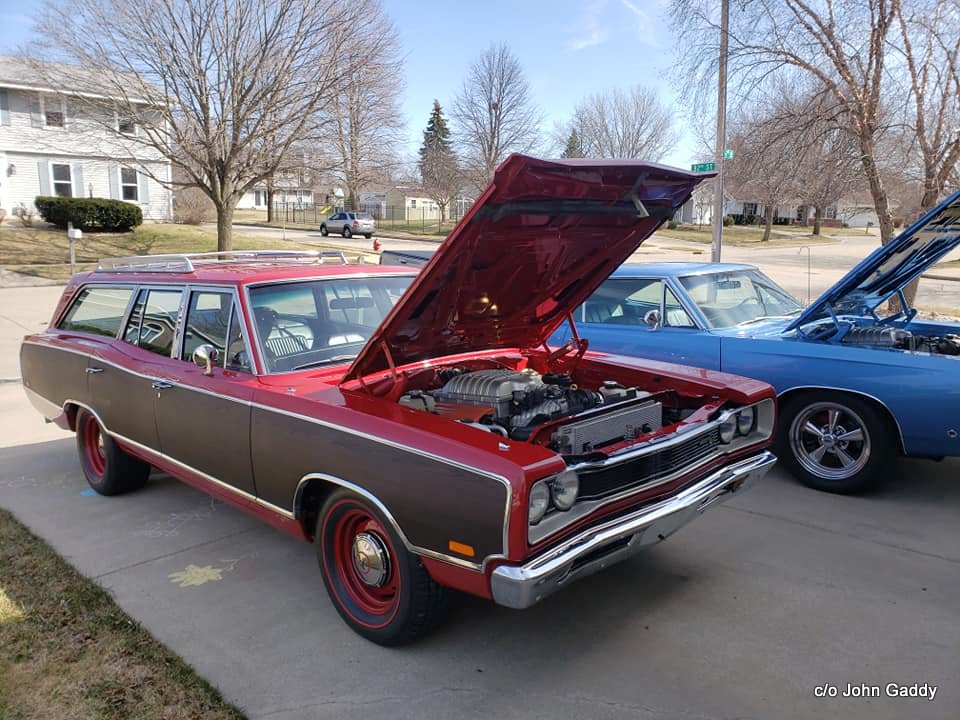 John found a '69 Dodge Coronet wagon that was perfect for his game plan: "It was well "used", but with original paint and it was running and driving. It was previously titled in Minnesota and Alabama–found a token from a Texas wayside under the seat during disassembly".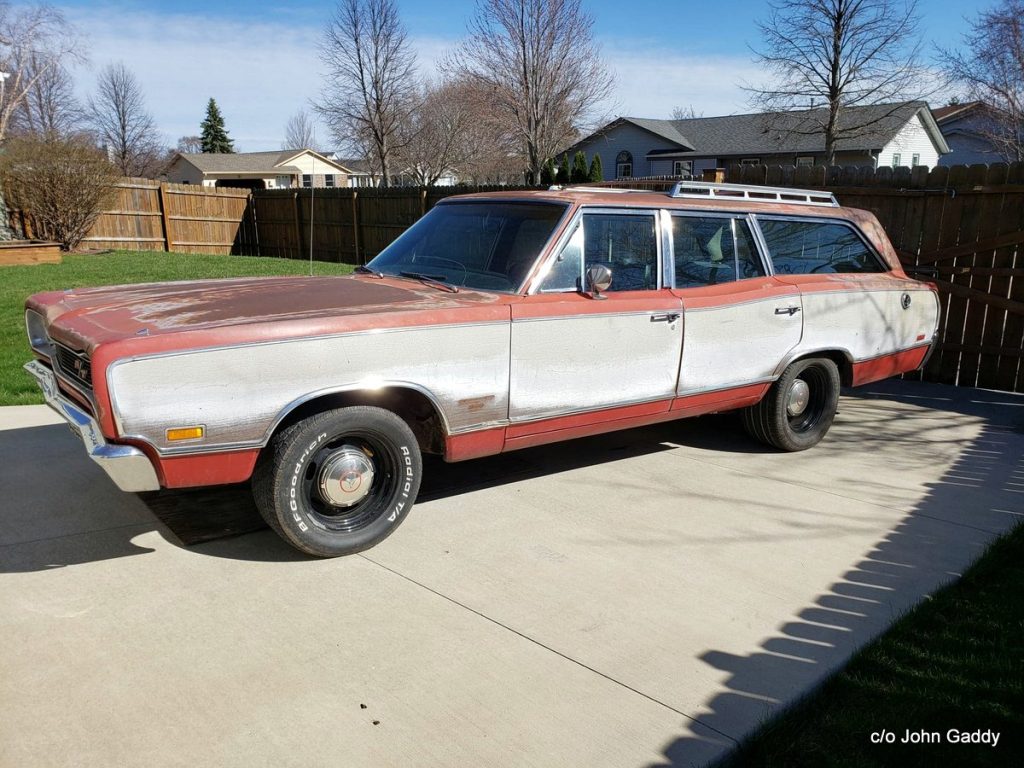 This was originally a 318 car, but that was long gone: "Had a 440/727 when I bought it–drove it maybe a month–then I pulled the engine/trans/diff and sold it".
The next step was the Hellcat engine: "The engine is from a 2019 Challenger. I purchased it in December of 2019".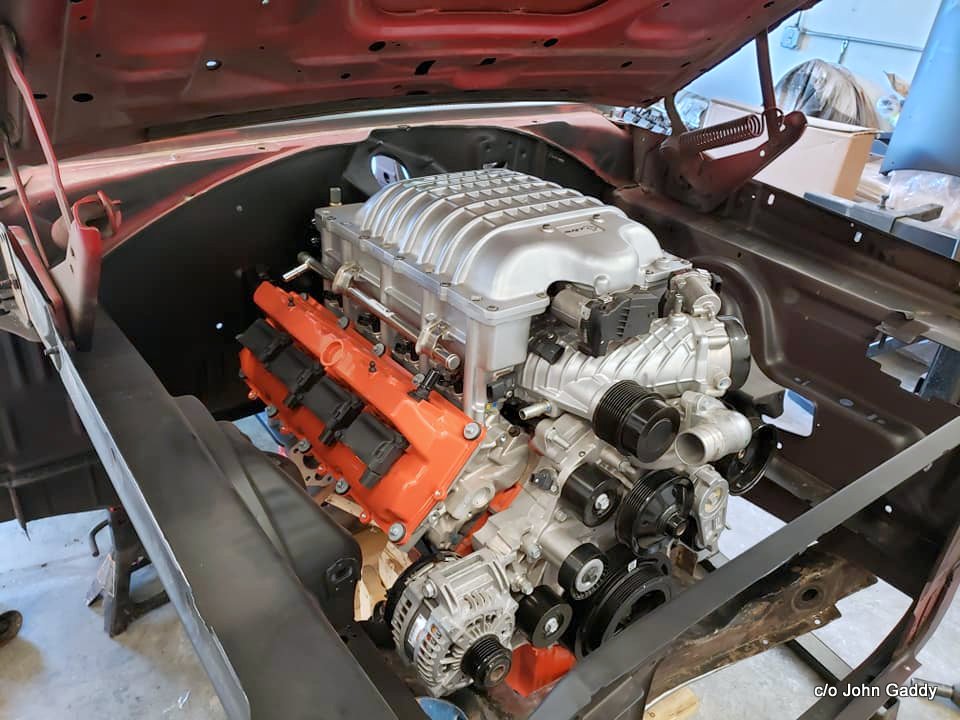 John is a veteran in the world of Hellcat swaps: "This was fairly easy. I modify the stock K-member to work with the factory front sump oil pan. Also, the passenger frame rail needs part of the pinch weld to be removed to clear the alternator. I also made a complete new trans tunnel".
He made one change in the transmission department: "I used a GM 4L80, maybe not "easier", but I know it works and will more than handle the Hellcat output while offering full auto operation and overdrive". John also went with an updated rear end with a 3:73 gear because this wagon is destined for lots of road time.

John stuck with the stock suspension, but with serious upgrades. He went with extra heavy-duty rear springs: bigger torsion bars; upgraded shocks; state-of-the-art sway bars; 4-piston disc brakes and a high-tech steering box. These are all good options with a Hellcat hemi under the hood.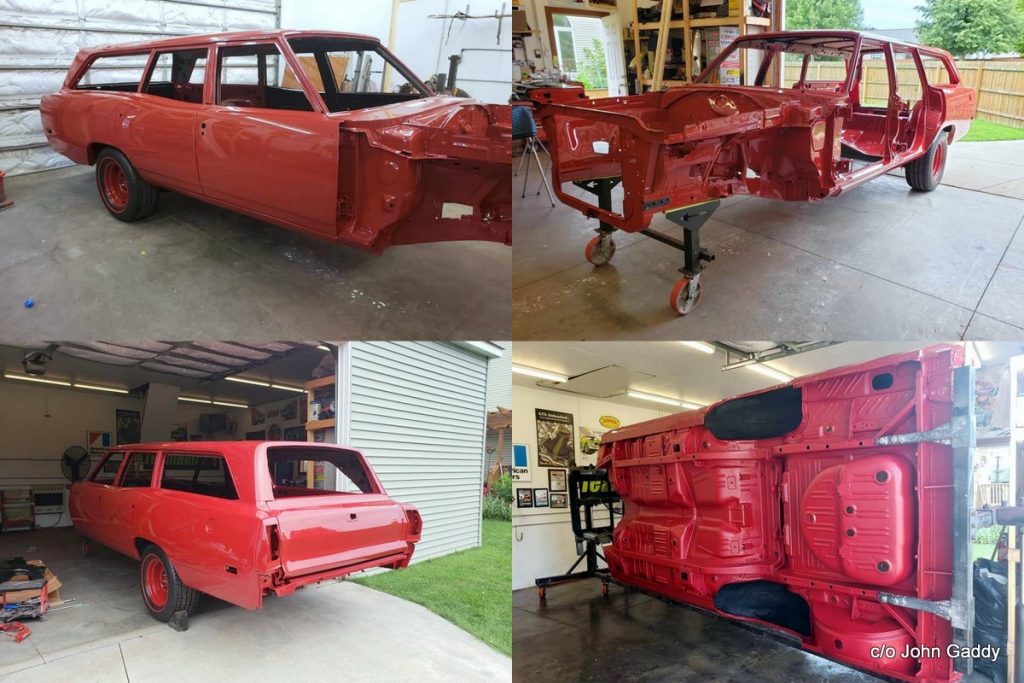 The body work was also fairly routine: "I stripped it to metal, put it on a rotisserie, painted it up. It was a very clean car–had very little rust to deal with". The interior of this 9-passenger wagon is also brand-new.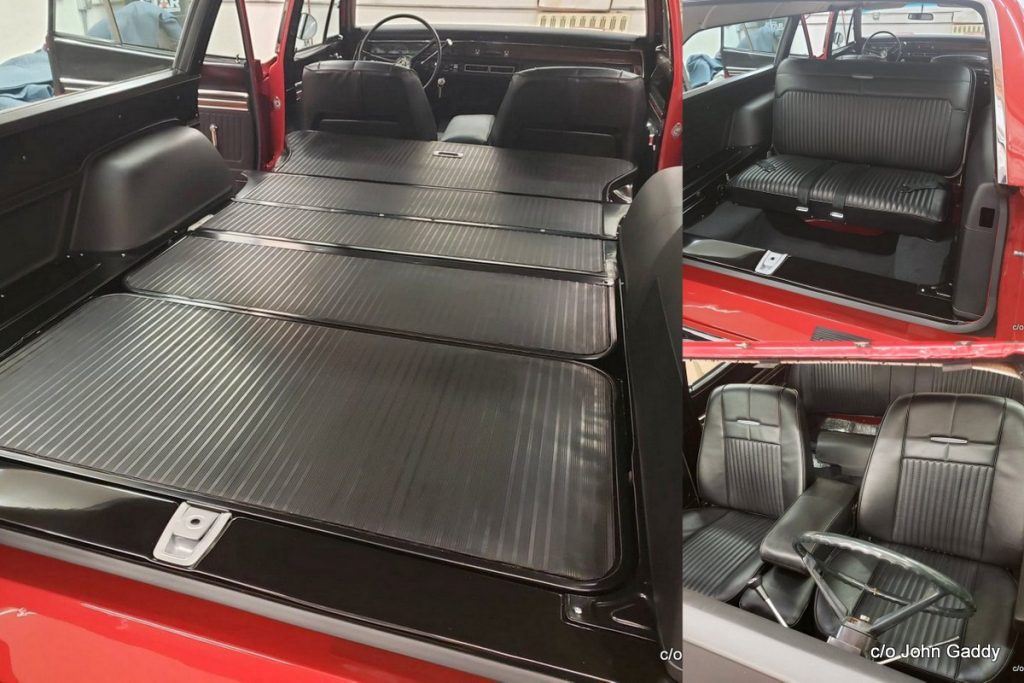 John hasn't put many miles on the monster wagon to date: "I have about 35 miles on the build. It isn't even technically "finished"–just getting it sorted now. It feels much bigger than my GTX, but it is still ridiculously fast".
This wagon was built as a family-hauler back in 1969 and it's still doing the job in 2021–only a lot faster. John has ambitious road trips planned for the car this year: "Driving it 5 hours to Minnesota in June;12 hours to Pennsylvania in July. In August it will go 8 hours to Ohio for the Mopar Nats, then straight to Detroit for the Woodward dream Cruise and in September, it will go to Kentucky".
That's how the Brady Bunch rolls in the 21st century.
By: Jerry Sutherland
Jerry Sutherland is a veteran automotive writer with a primary focus on the collector car hobby. His work has been published in many outlets and publications, including the National Post, Calgary Herald, Edmonton Journal, Ottawa Citizen, Montreal Gazette, Saskatoon StarPhoenix, Regina Leader-Post, Vancouver Sun and The Truth About Cars. He is also a regular contributor to Auto Roundup Publications.
Please re-post this if you like this article.