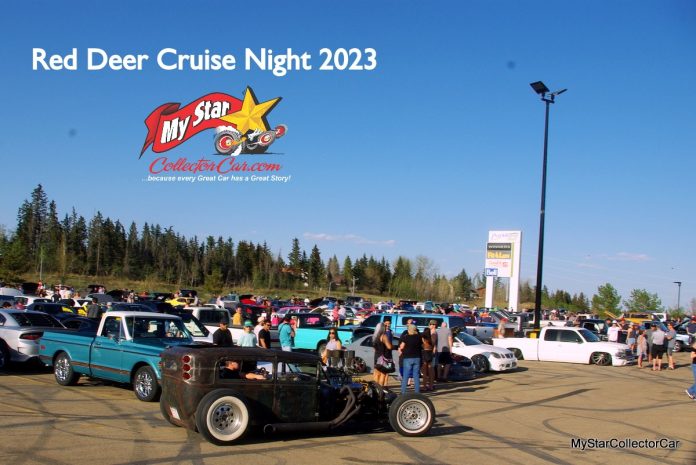 I went to my first Red Deer Cruise Night back in 2006—a buddy of mine told me it was worth seeing and he was a credible source.
I followed the show across the street to a bigger parking lot because they needed more space. They moved to a bigger mall parking lot on the north hill, and when it outgrew one parking lot up there, they moved it around the mall until they hit the biggest parking lot on the northeast side.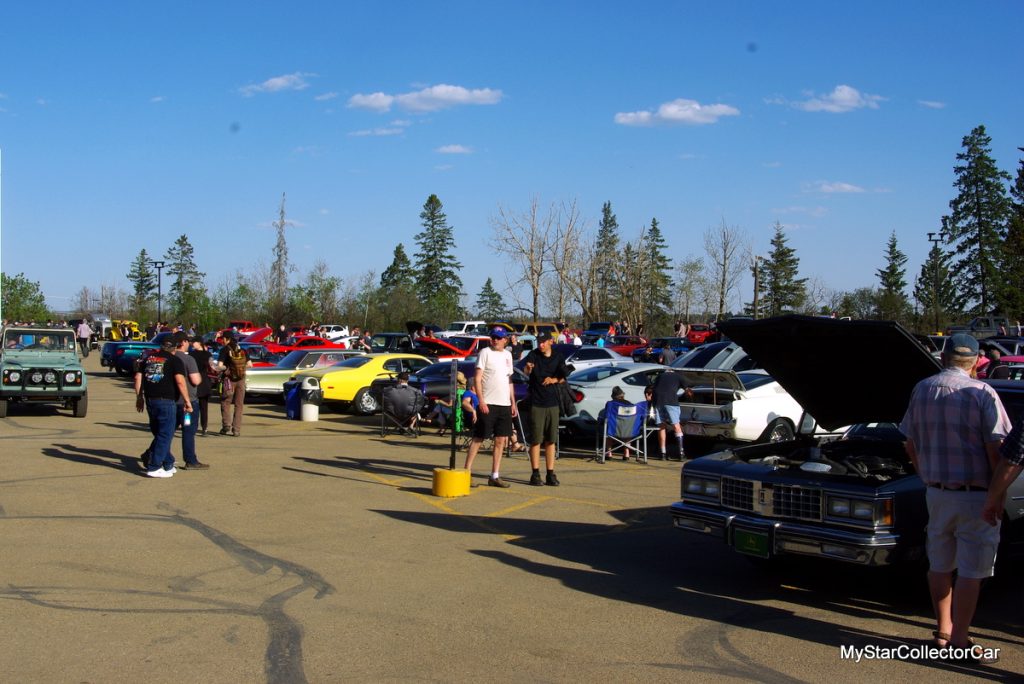 That's when the show really exploded in size. Cruise Night had a few growing pains at the mall, so they moved to a church parking lot on the western outskirts of the city for a few years.
Since then, they came back to the mall with lots of space–that's where Red Deer Cruise Night hosted their opening night show this past Thursday night.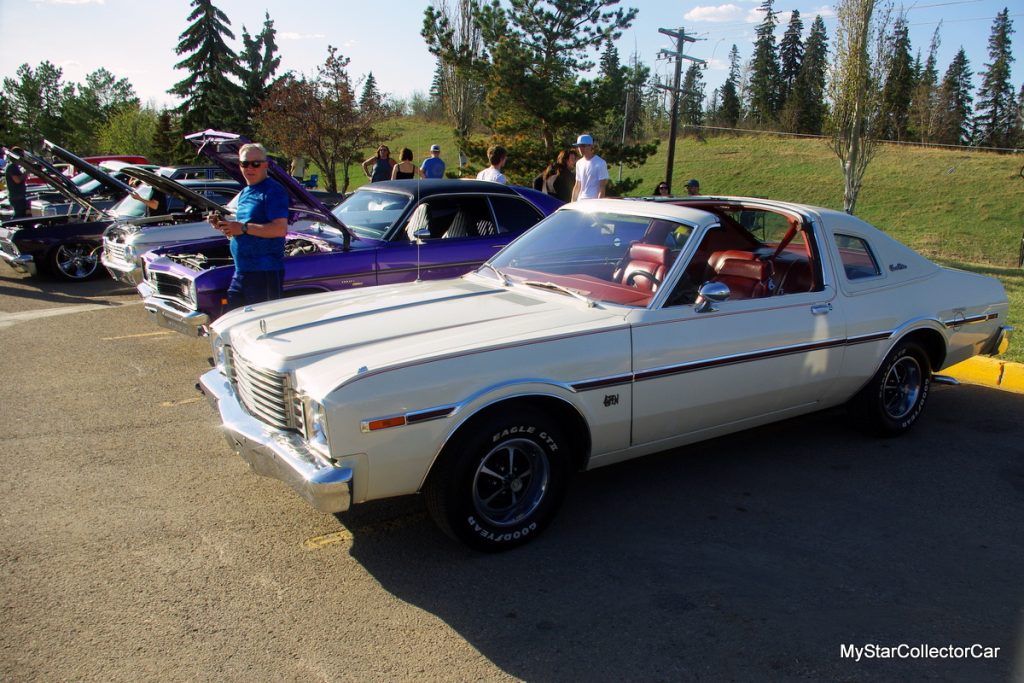 The show didn't disappoint—the weather gods were onside, so they had a massive night. I like the variety at this event because you can see a great mix of iron—I'm a big variety guy and I've learned over the years that Red Deer Cruise Night delivers.
You'll see a massive military vehicle at many Cruise Nights.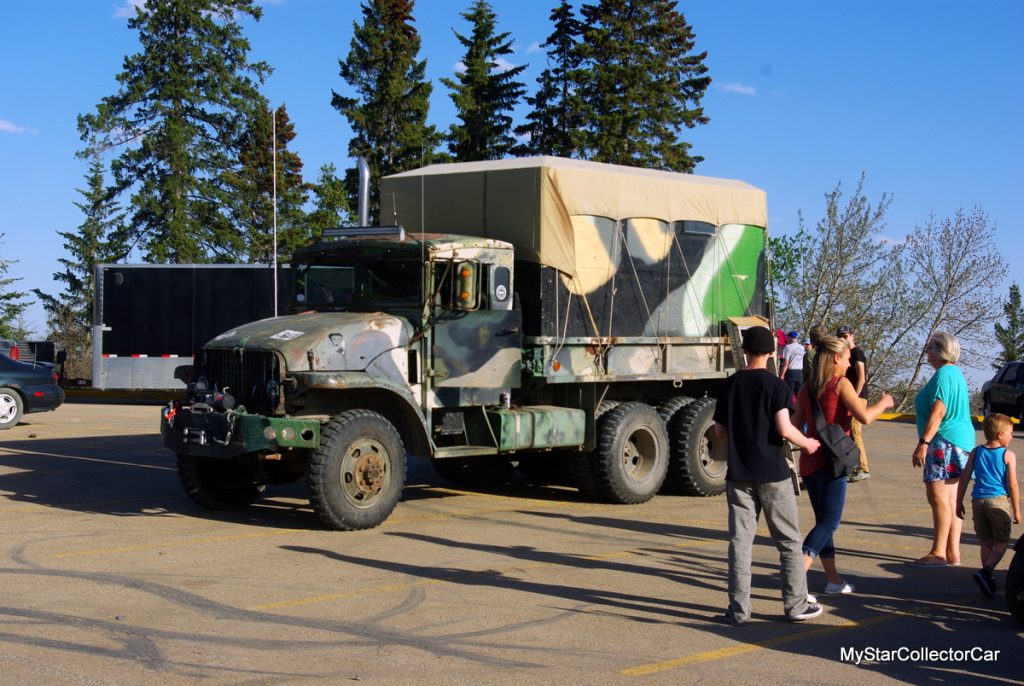 That's because there are a few guys around the area who collect these big brutes, so the locals get a great history lesson.
They don't park cars up by brand names, but occasionally you'll see a group of 50s Ford guys in a group.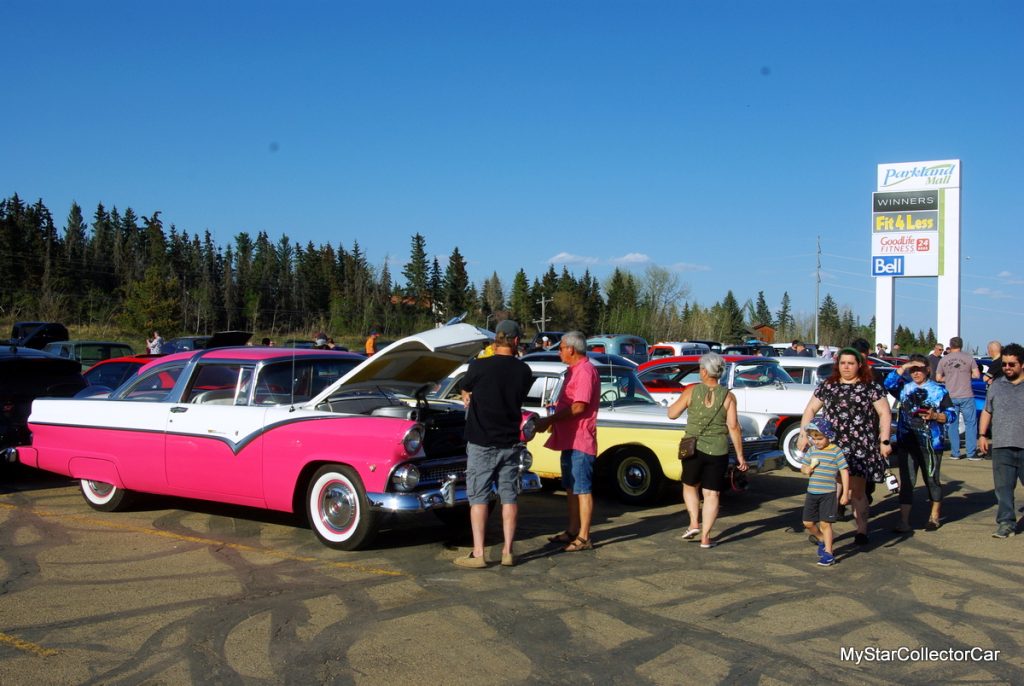 Ford guys like to travel in packs.
So do IHC guys—they had a really cool array of vintage Travelalls. I was lucky enough to get a future MyStar owner's story about this '73 IHC 1010—he'd driven it almost 100 miles to meet his buddies in Red Deer.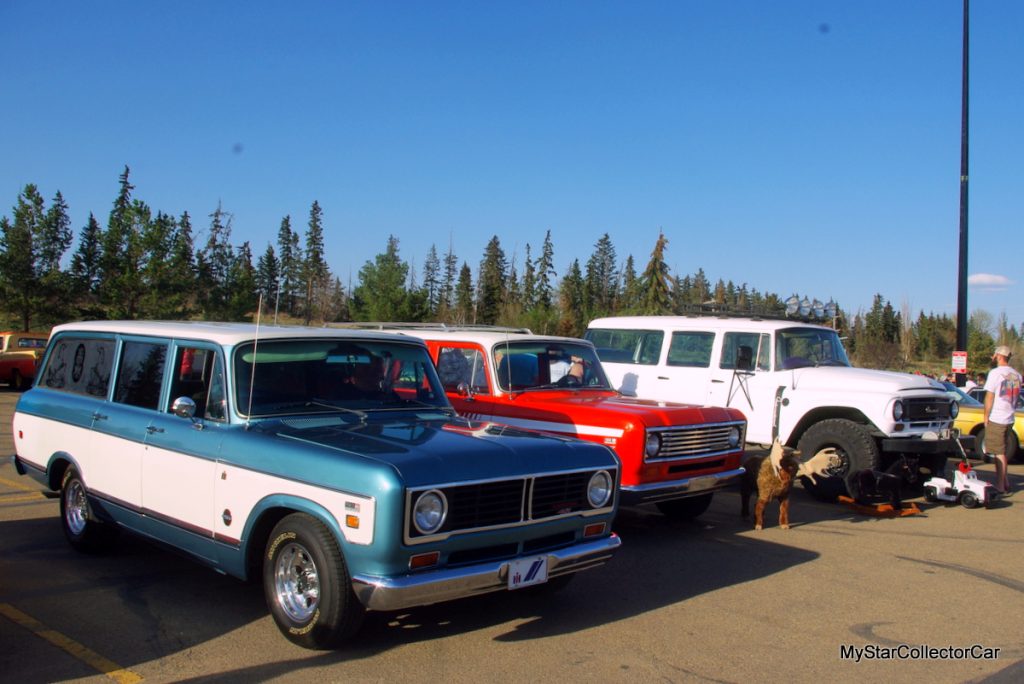 This two-owner classic had such a great back story, I almost got writer's cramp during the interview.
There was a Chevy Blazer that was so well-restored it looked like it just rolled off a dealership.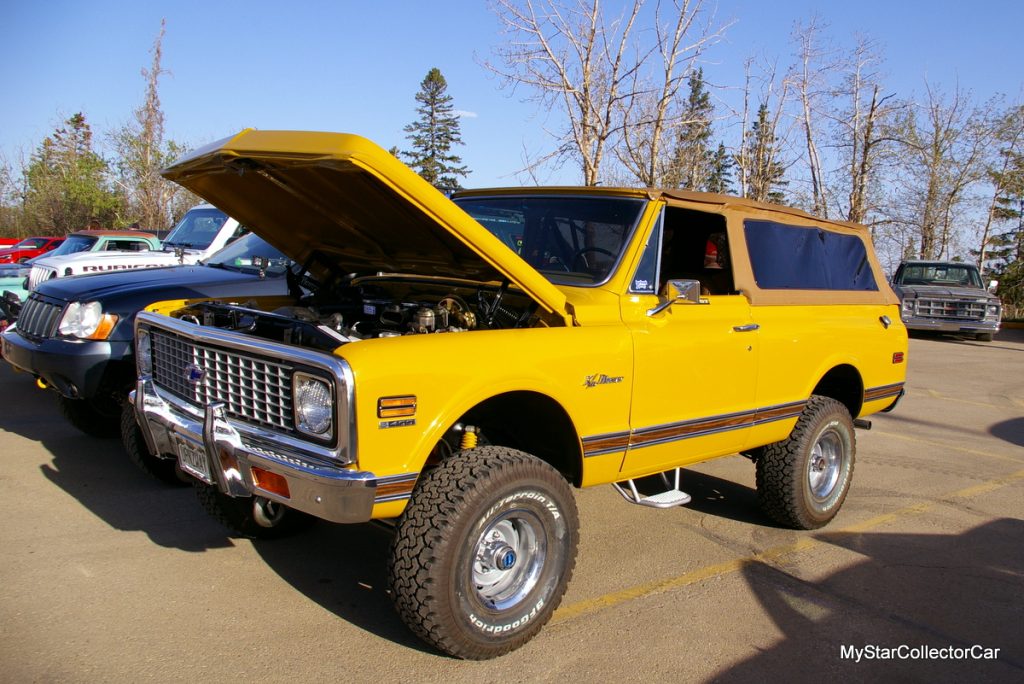 Jim was looking for the owner so he could get the story–the truck was that nice.
I like watching the classic iron roll in because I'm always curious about how they're running.This was their first show after a long winter, and it was clear the owners stored them properly because every car or truck I watched ran like a Swiss watch—that's not an easy feat with today's crappy gas. Red Deer is a cowboy town so vintage trucks are a big part of the event.
That was definitely the case on opening night.
They had car guy meetings all over the place last Thursday because this show is like every show—full of car nerd talk.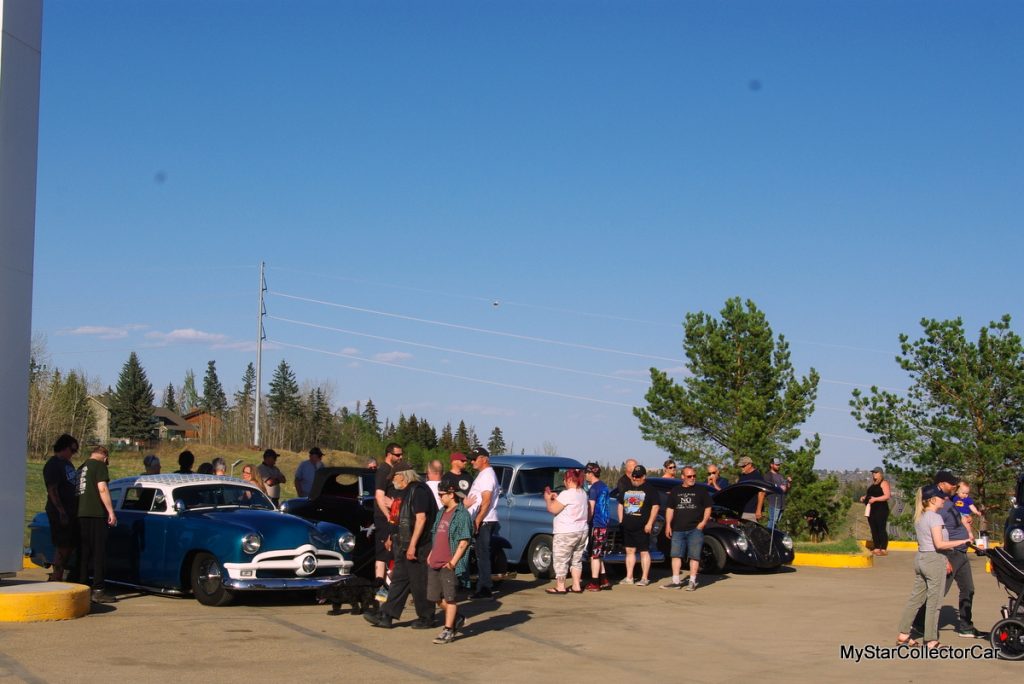 The 50s were well represented at the opening show because 50s iron is so cool it's eternally cool.This '59 Chevy was a great example.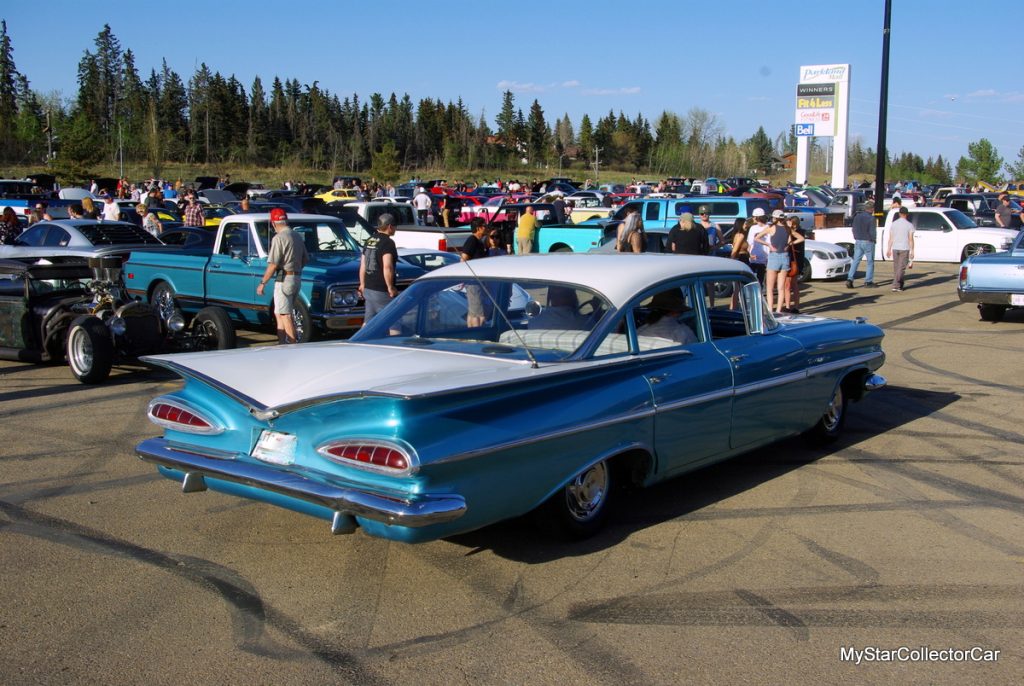 So were the 1970s because Malaise Era cars are also cool now.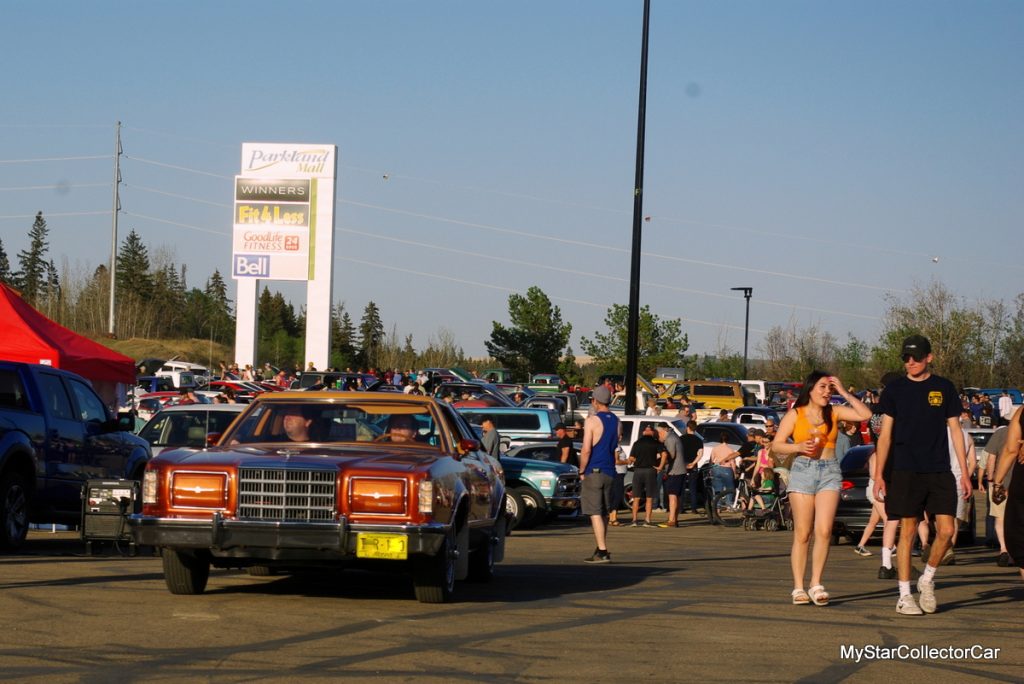 But 70s disco music still sucks.
Woody wagons don't suck.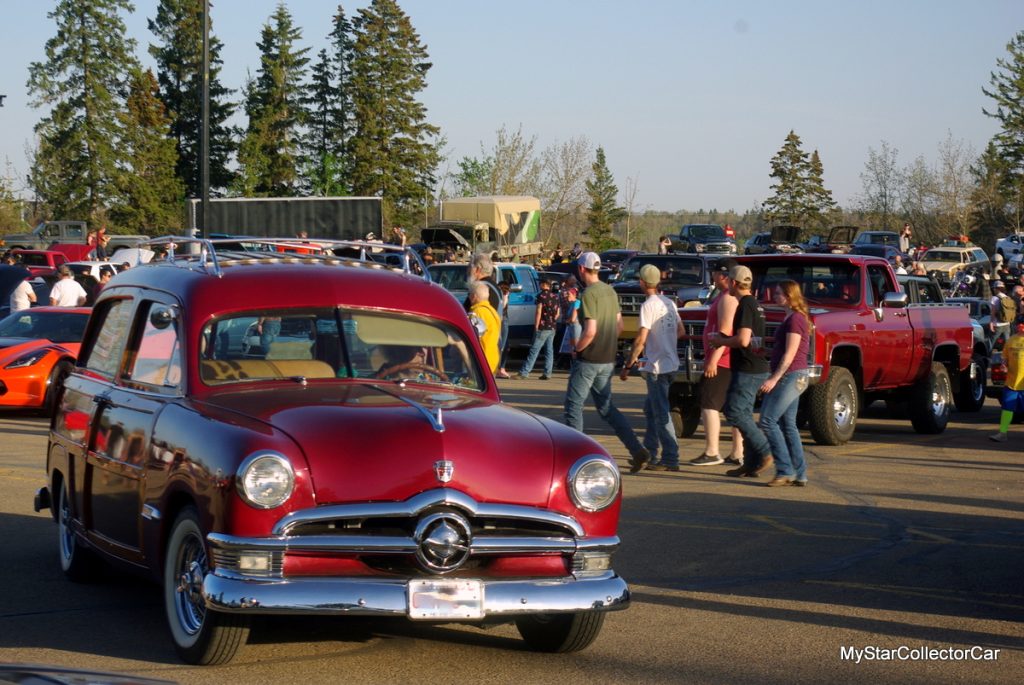 This '50 Ford Woody had been a regular at Red Deer Cruise Night for 15 years.
Mopars are a big feature at Red Deer Cruise night because there are some hardcore Mope fanatics in the area.
By: Jerry Sutherland
Jerry Sutherland is a veteran automotive writer with a primary focus on the collector car hobby. His work has been published in many outlets and publications, including the National Post, Calgary Herald, Edmonton Journal, Ottawa Citizen, Montreal Gazette, Saskatoon StarPhoenix, Regina Leader-Post, Vancouver Sun and The Truth About Cars. He is also a regular contributor to Auto Roundup Publications.
Please re-post this if you like this article.