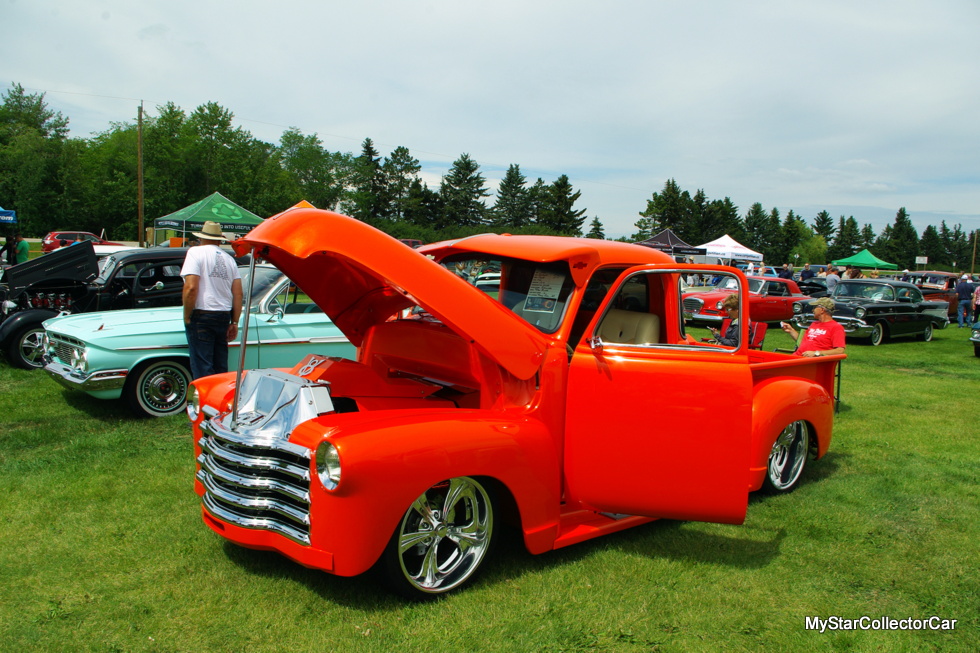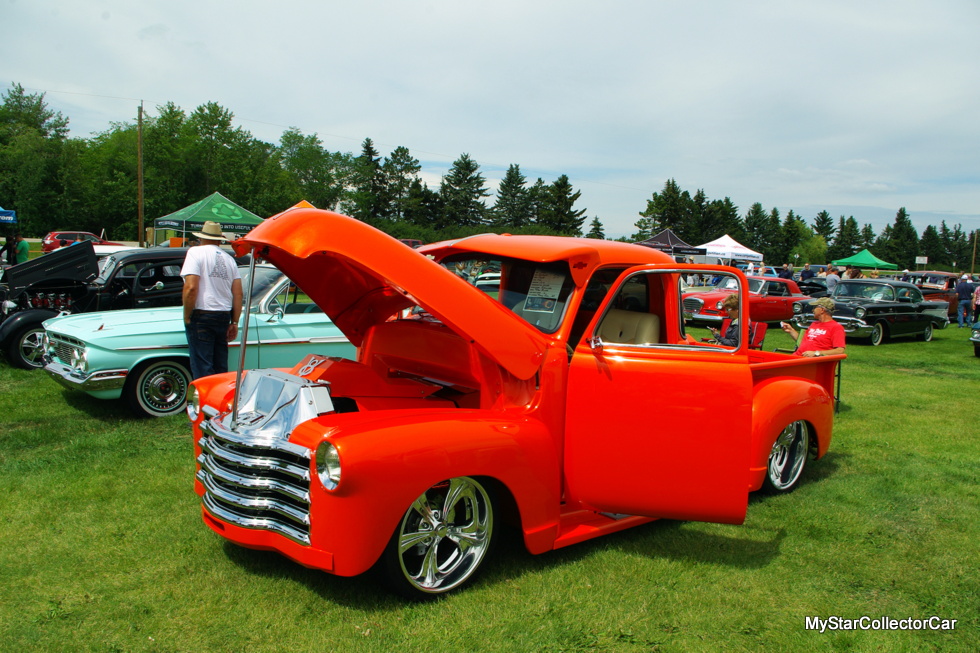 Anyone who has been through a car project knows all about the planning stage.
'If you don't respect the planning stage of a project then you're probably still in the middle of a very messy project with no end in sight.'

This '49 Chevy truck project is a textbook example of a well-planned project.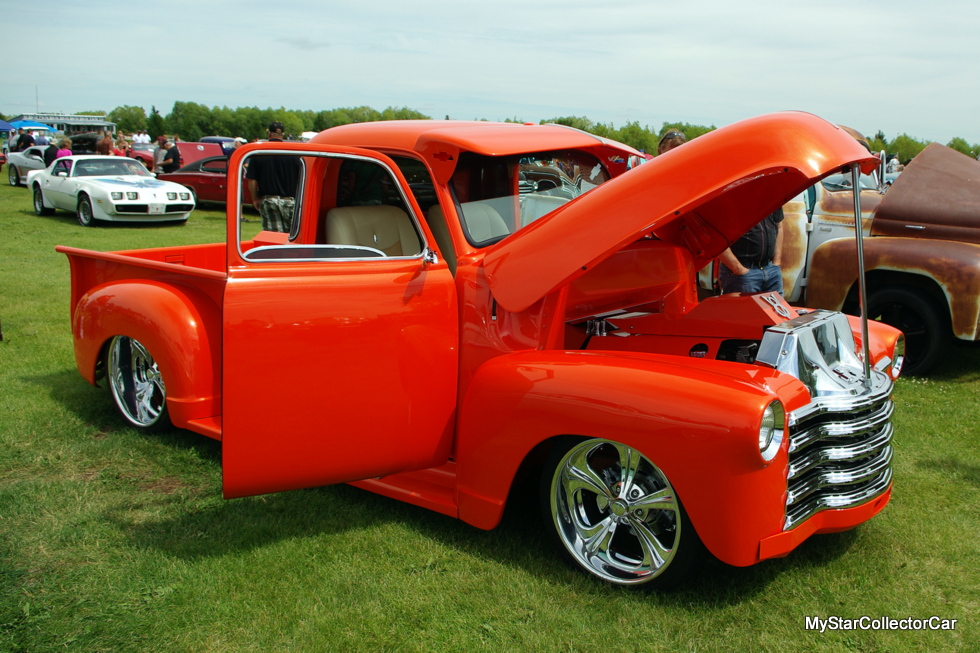 Stan Miller is a mechanic and like most mechanics, he's seen the downside of poorly-designed vehicles at every stage of his career. He wanted to build a truck with none of those trap doors.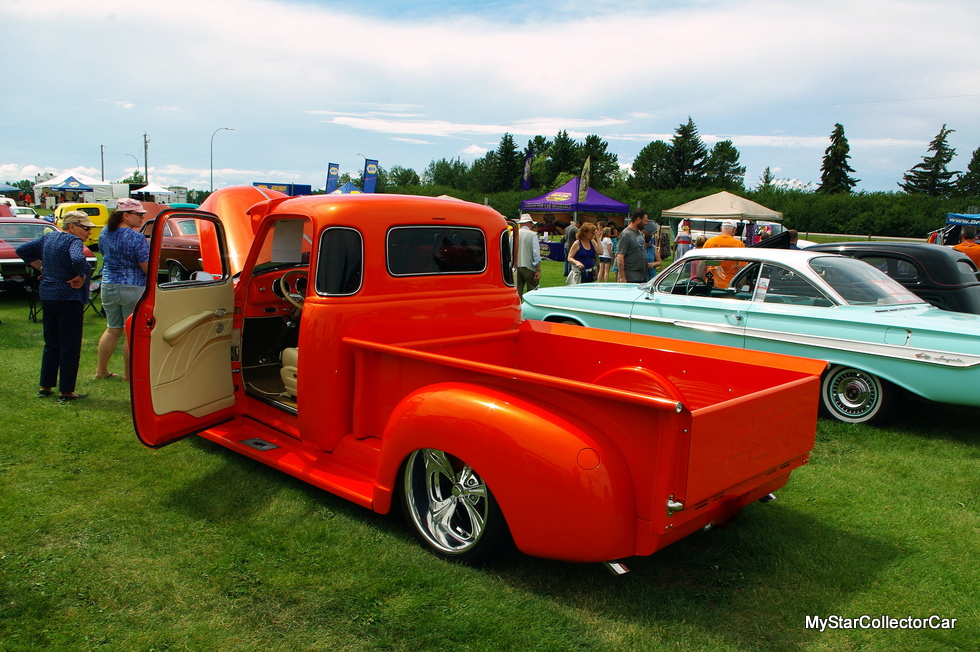 Stan said he literally "designed the truck in his head" because he has no discernible artistic talent so he couldn't transfer his mental designs to a visual presentation. He did write down every idea he had about the project and he admitted the notes "were a big help".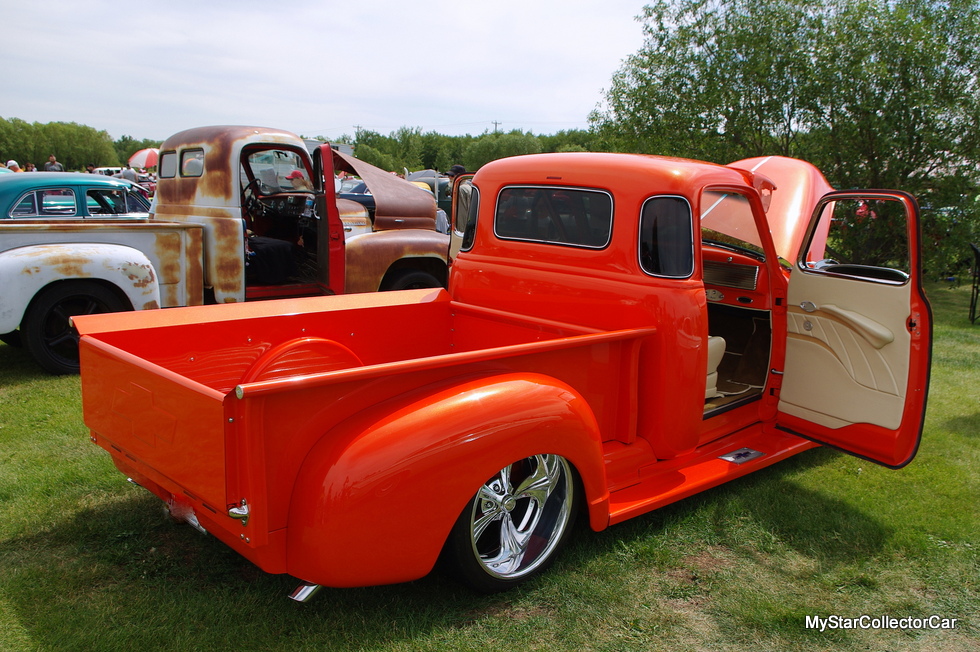 Stan said he always "wanted to build a build a vehicle and he wanted to have something fun to drive" so he settled on a very specific project. He wanted a '49 Chevy 5-window truck with no-vent windows. He liked the idea of extra glass and he knew a no-vent window would be easier to seal. Stan found one in 2000.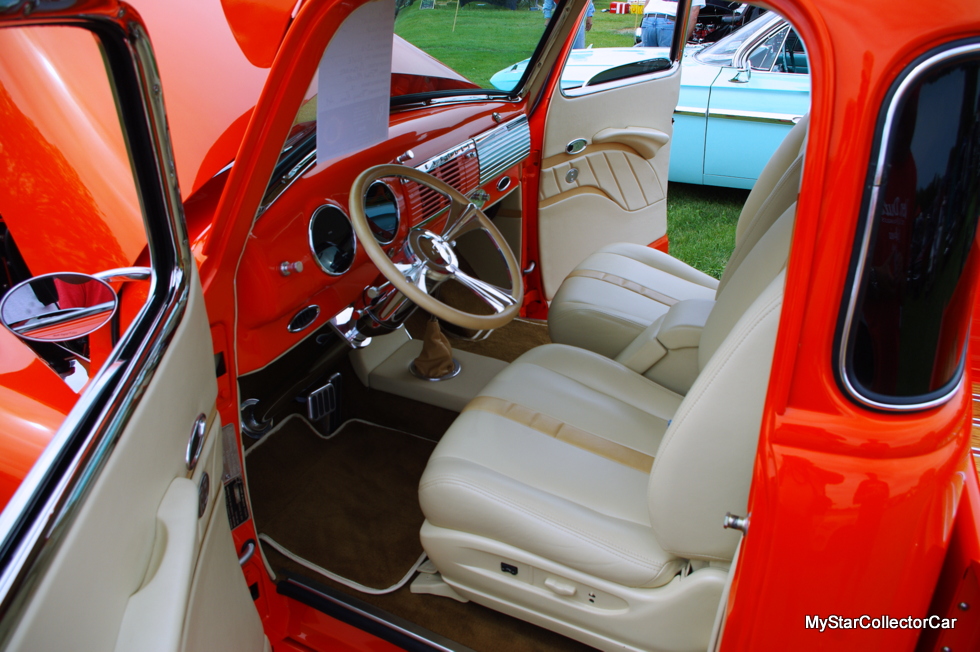 Stan explained how he did "90% of the work" but he had his brother step in for the fine-tuning on the body. Stan had a basic theme for the truck—he wanted something that would be very clean-looking so you wouldn't see anything (including wiring and lines).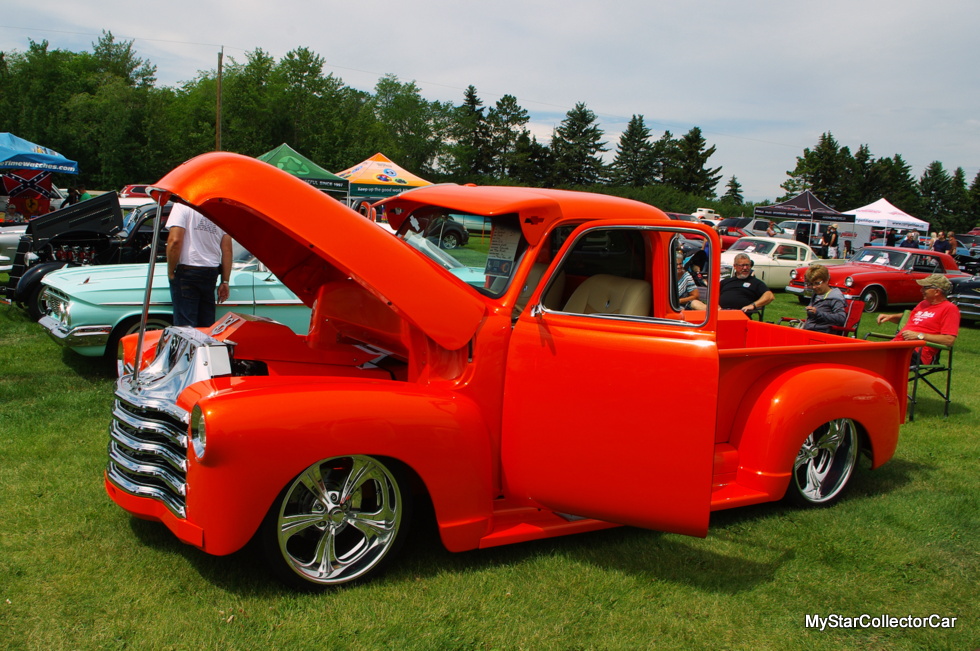 He also wanted the truck to go fast and "handle like a Corvette" so he ditched the idea of a typical Mustang II front end in favor of a custom-built frame and suspension. This '49 Chevy has a state of the art, fully tunable suspension so he can adjust it from firm to soft depending on the circumstances.
The power train is another state of the art piece in the puzzle. Stan has an LS2 under the hood and he estimated it will dyno around 550 horsepower so he settled on a 4L65E transmission after two previous failures with other types of transmissions.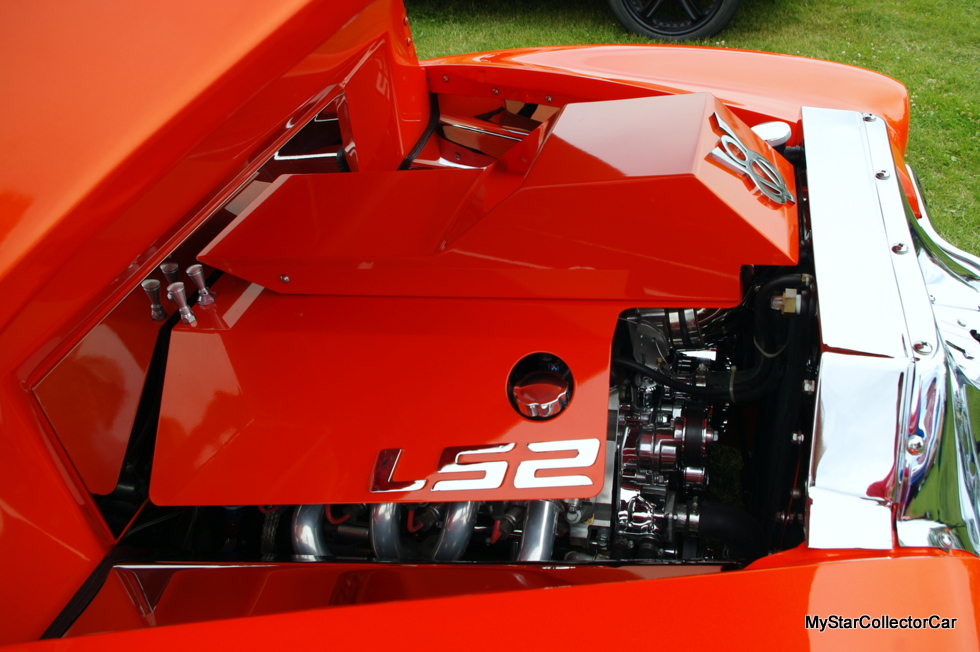 Stan explained how the LS2 is such an instant-on engine the transmission takes the brunt of the power and he blew up two of them before he found the 4L65E. He's very happy with the new transmission and he's run a 12.9 ¼ mile with no failures.
This was a family project in the truest sense because Stan's daughter designed the interior and his brother laid down the 11 coats of paint (4 coats are pearl). Stan wanted an "underwater cascading light tone" to the paint and he has it because this paint has a different look with every angle. Despite the artistic success of the paint Stan admits his wife is not a big fan of the color but he counters with, "It's my truck".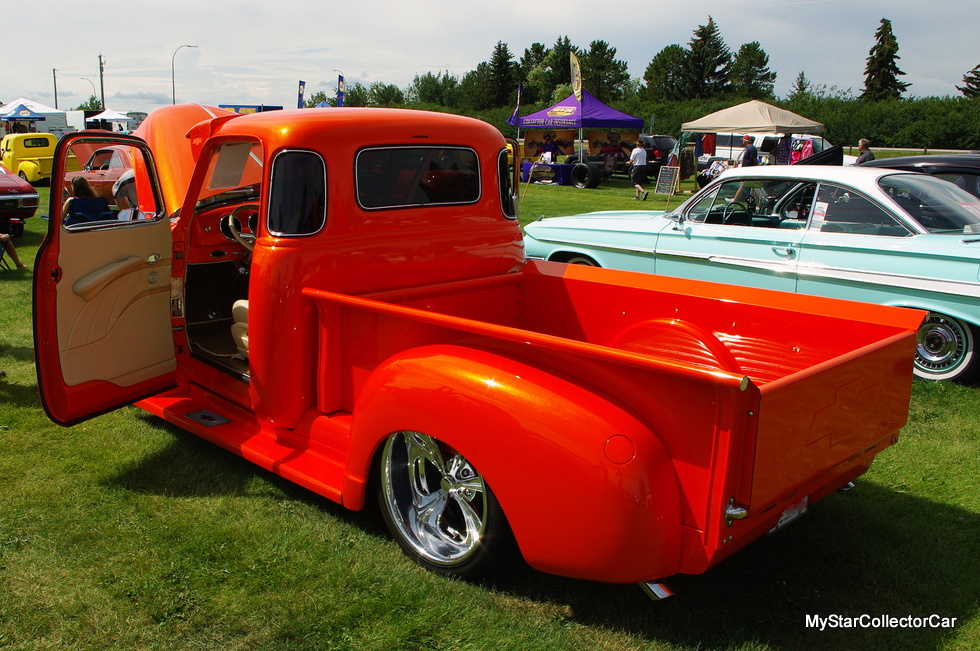 Safety is a big factor for Stan. He has double latches on the doors and there are massive disc brakes on all four wheels plus he re-engineered the sun visor because he knew it couldn't handle speeds over 100 miles per hour. It's locked down like Fort Knox now thanks to extra support.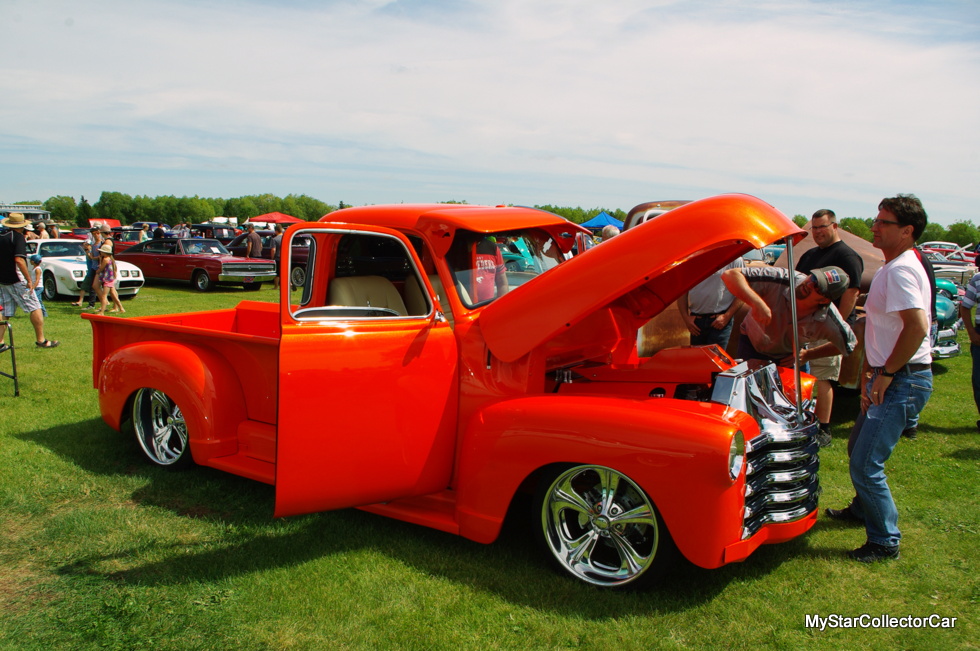 Stan kept the clean look throughout the truck because you can't see a wire or hose under the hood or under the truck. He dumped the signal lights and frenched them into the headlights, dumped the truck tail lights (because they stuck out) and put flush-mounted LED lights just below the tailgate.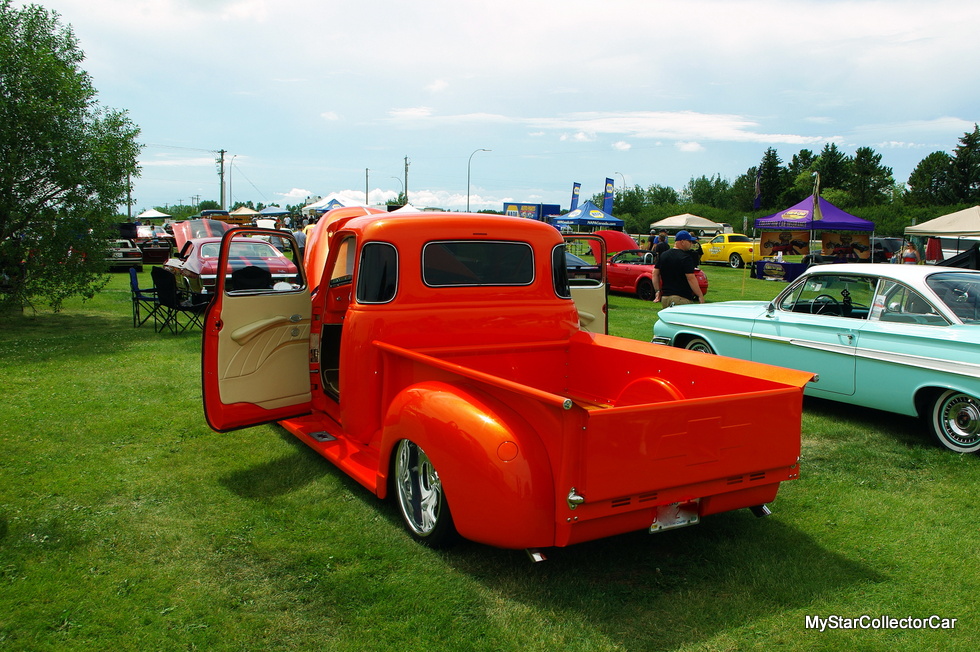 The AC is hidden in the dash and the stereo is out of sight in the glove box. He grabbed some seats out of a 2004 Nissan Murano because his wife owned one and he liked the seats plus they're low enough to give headroom in the cab.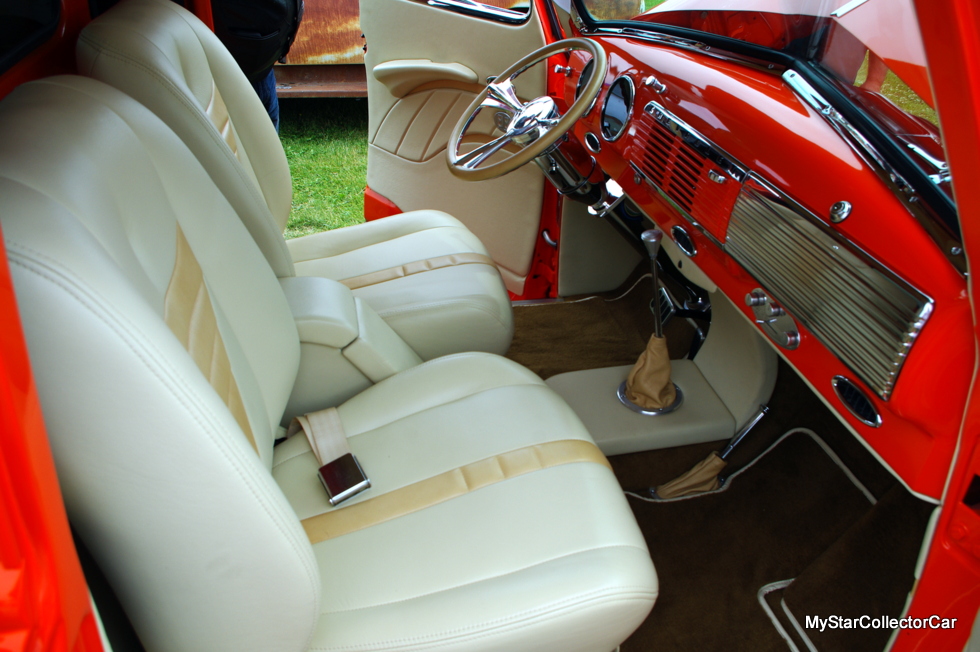 The biggest feature of this custom truck is "it can be worked on" because Stan wants no adventures if something goes wrong or there's regular maintenance requires so everything is accessible.
'That's why planning made for perfection in this beauty.'
Jerry Sutherland
CLICK HERE to Like us on Facebook
CLICK HERE to Follow us on Twitter
CLICK HERE to Follow us on Pinterest
**Please re-post this if you like it.