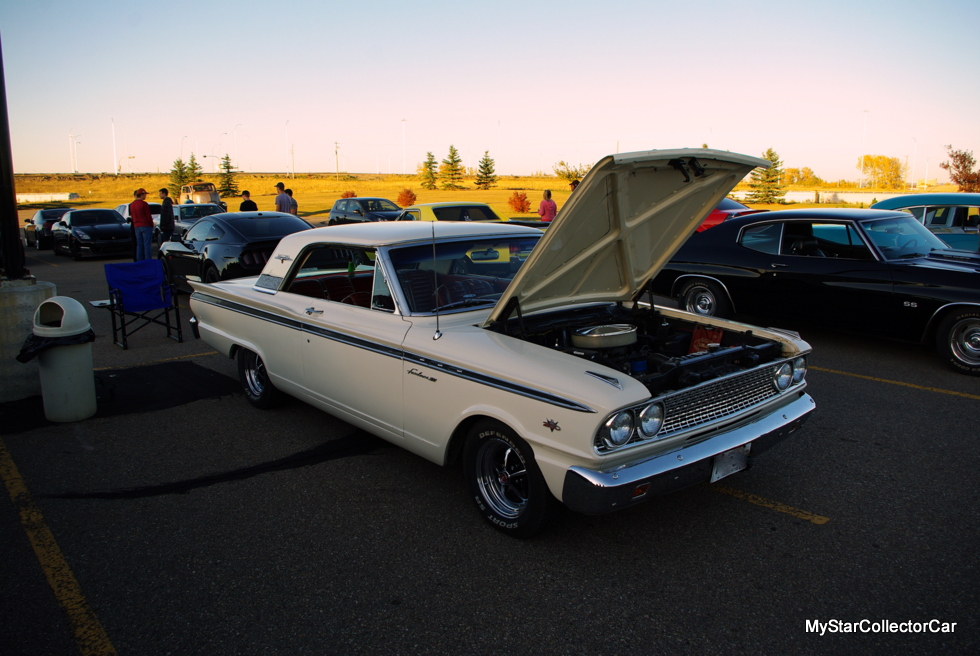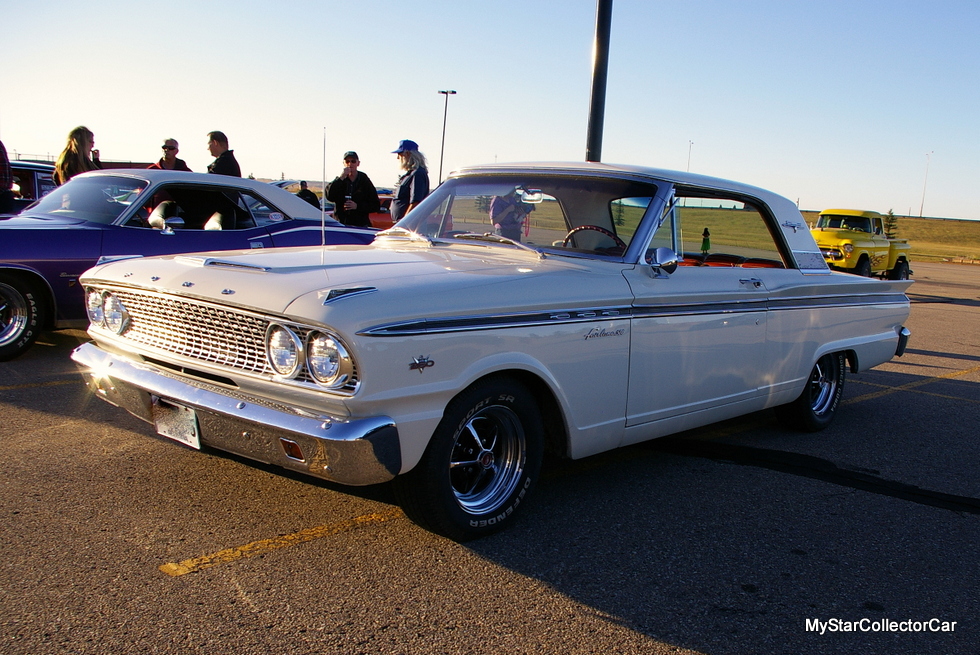 Doug Roberts is a dyed-in-the-wool Ford guy.
Doug even works at a Ford dealership (Cam Clark Ford) as a parts man and earns his living under the Blue Oval banner.
He is also a car guy and it should come as no surprise that his classic chariot of choice is a 1963 Ford Fairlane 500 Sport Coupe two-door hardtop.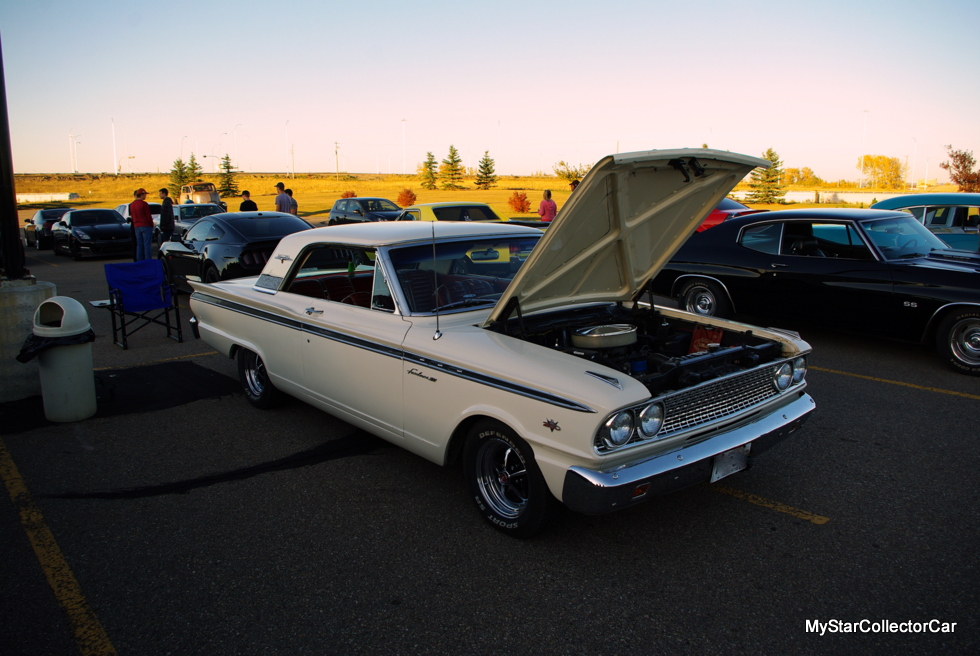 Doug knows Fords and told MyStarCollectorCar that his '63 Ford is an upper scale model that has extra bling to showcase its Sport Coupe lineage that even puts it above its 500 designation.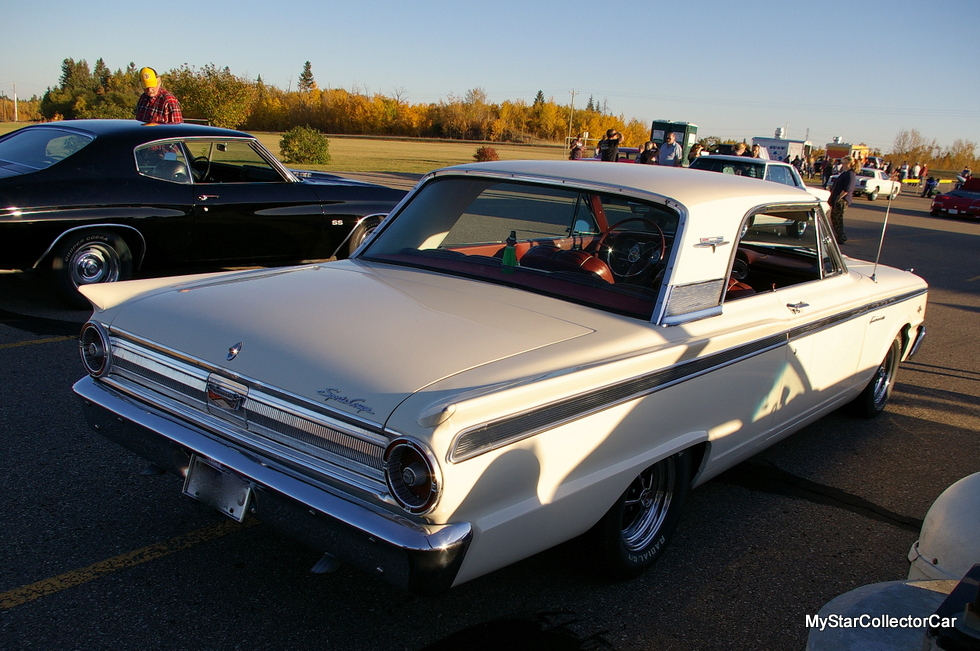 Doug has owned the car for about 10 years and considers the long road trip to pick up the car from its Anacortes, Washington home with his late father and son to be the journey of a lifetime. The three members of his family traveling in the car together made the trip into a very special memory for Doug.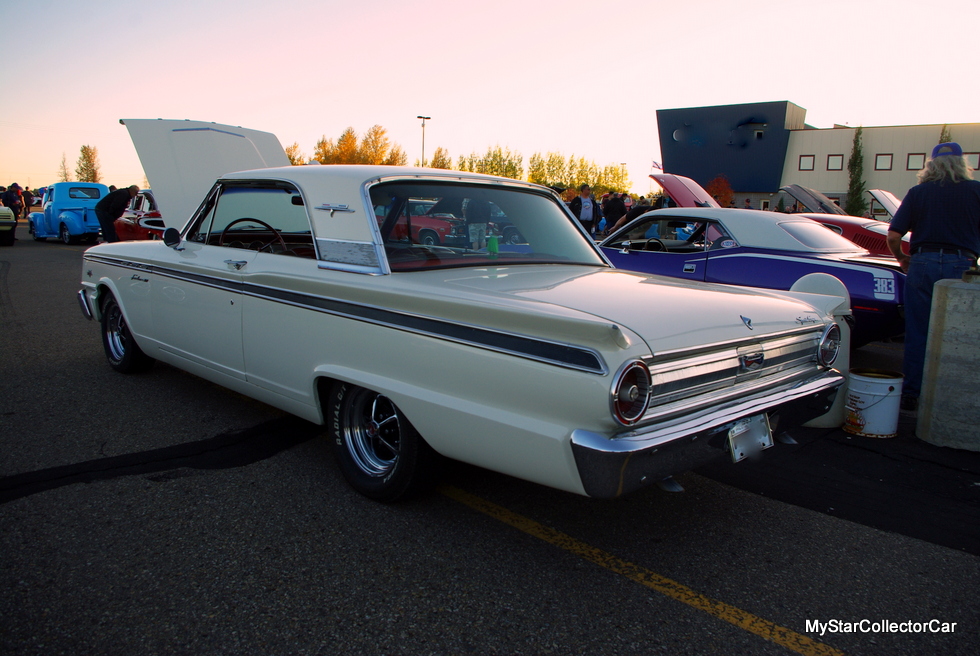 The '63 Fairlane 500 was equipped with its factory 260 cubic inch small block engine and 2-speed automatic when Doug purchased it. He had other plans for his 54-year-old Ford and put a 347 Ford stroker into the car.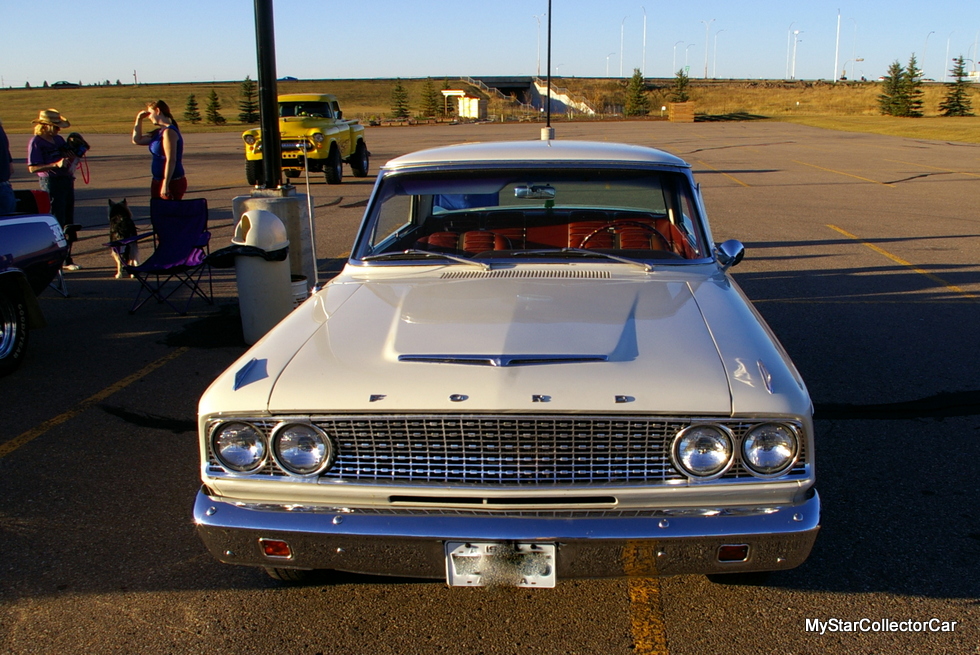 Some MyStarCollectorCar readers may not know that a stroker engine is a bored-out version of the original motor that adds cubic inches and longer piston stroke into the combustion mix. The result was a 1970 Ford 302 cubic inch engine that was morphed into a 347 cubic inch monster in Doug's case.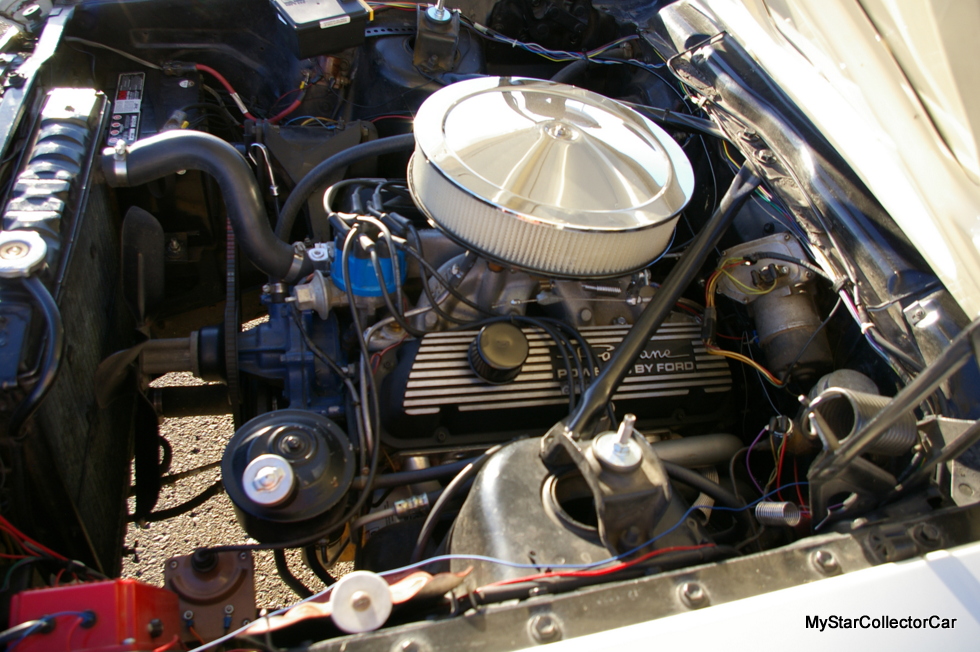 Doug also added a Ford C-4 automatic transmission to handle the extra ponies under the hood. The car now sports a hotter electronic ignition to motivate the horses under the hood.
The Fairlane 500 also has an aftermarket electric overdrive unit that can be used on the highway when Doug wants to lower the RPMs on his car.

The 1963 Fairlane 500 is a lighter medium-sized car that offered a good balance of size and weight for its owners and Doug was aware of this fact when he added the extra muscle to his car.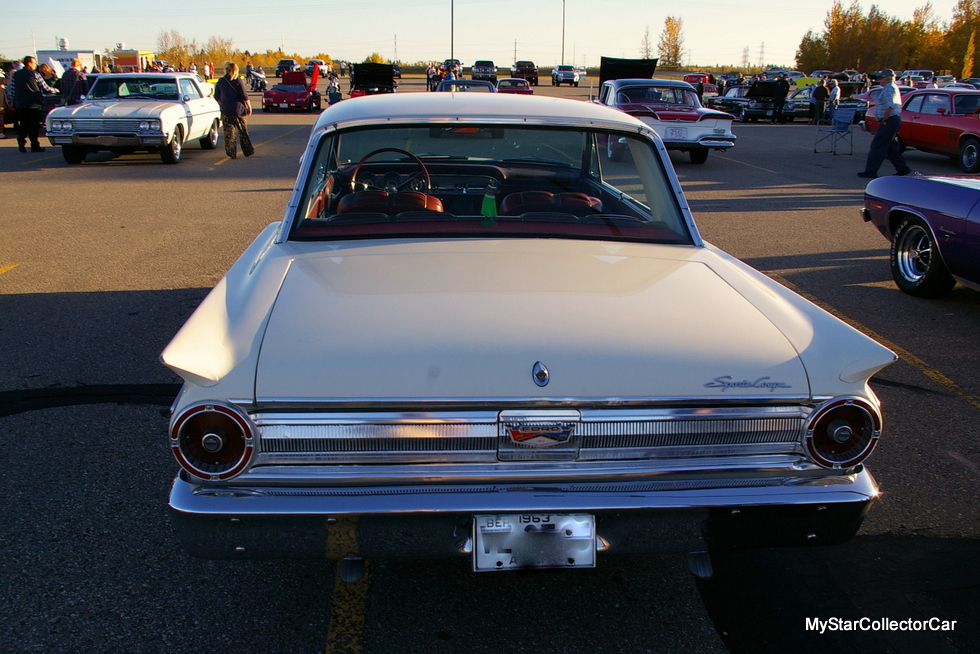 Doug races his car on a local 1/8 mile drag strip so he can take full advantage of its new power. Eventually he will retire from active weekend racing and return the car closer to its factory roots, although he will keep the upgraded power train.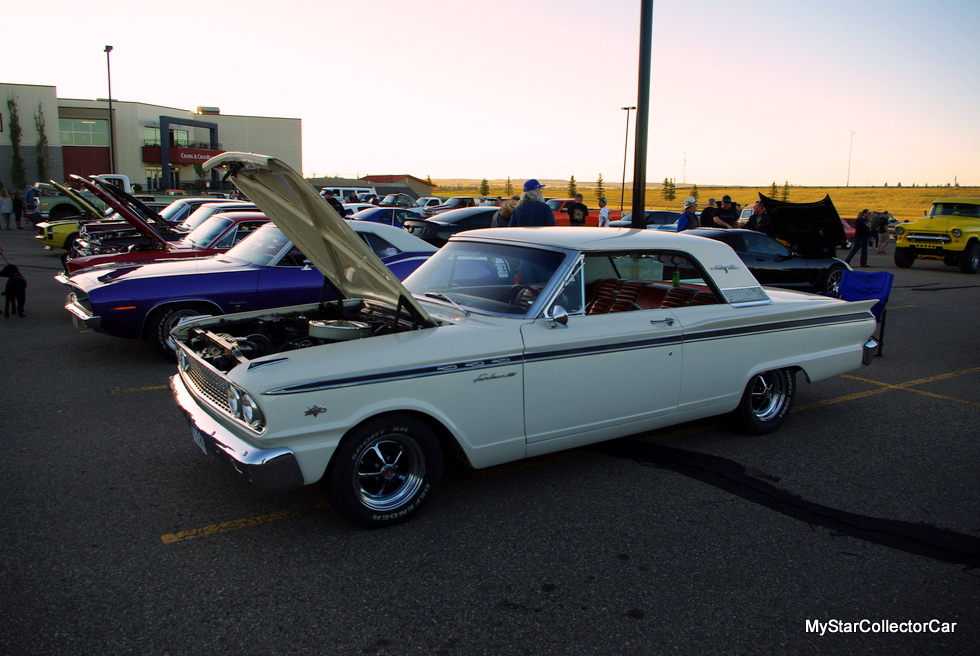 Doug still has the Fairlane 500's original power train, but he wants to stick with the newer, more muscular power train and will continue to run with the bigger dogs in the classic Tim the Toolman philosophy of more power.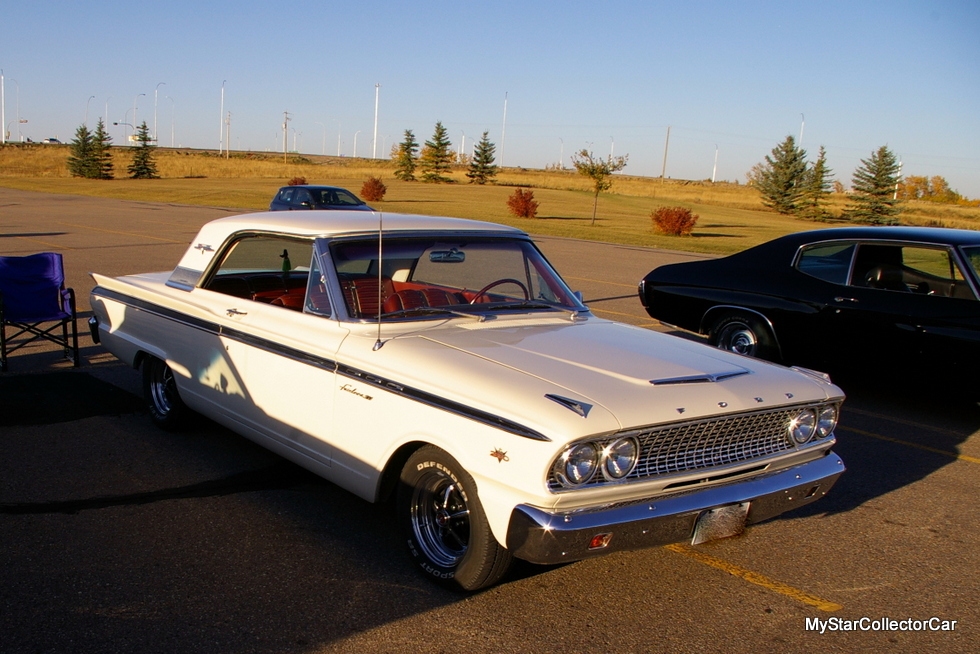 One of Doug's future ideas is a return to a column-mounted shift selector from the current floor-mounted version. "Once the drag racing is out of my system, I will return it (the Fairlane 500) to a more original look", in Doug's words.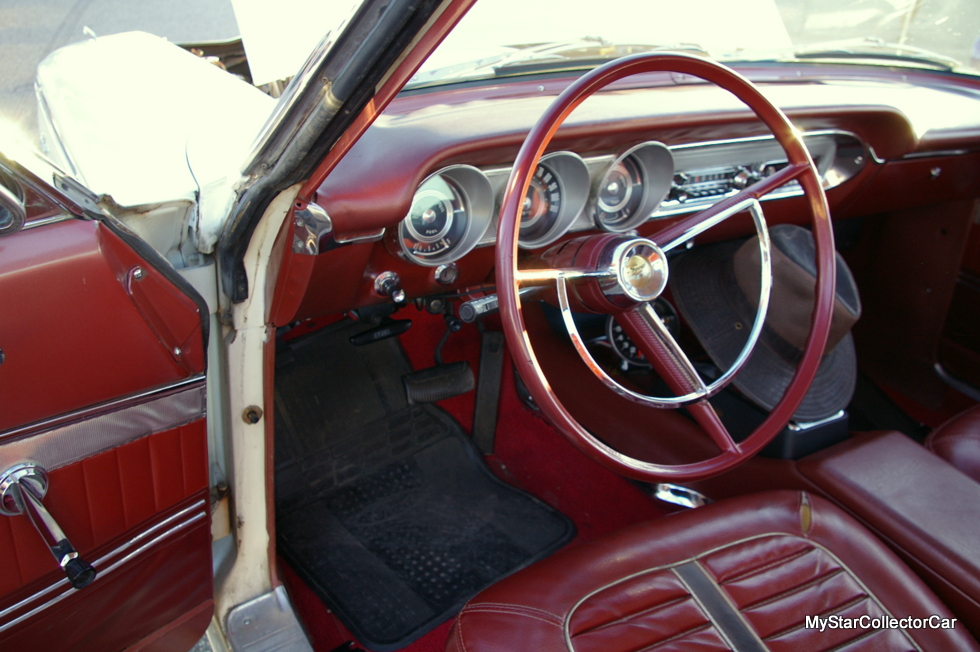 The interior of the Ford Fairlane 500 is still original-and so is the original AM radio that still picks up a Golden Oldies station high on the dial, according to Doug. The car was painted in its original Corinthian White (a Ford color that came before Wimbledon White, but is very similar to the famous Wimbledon color).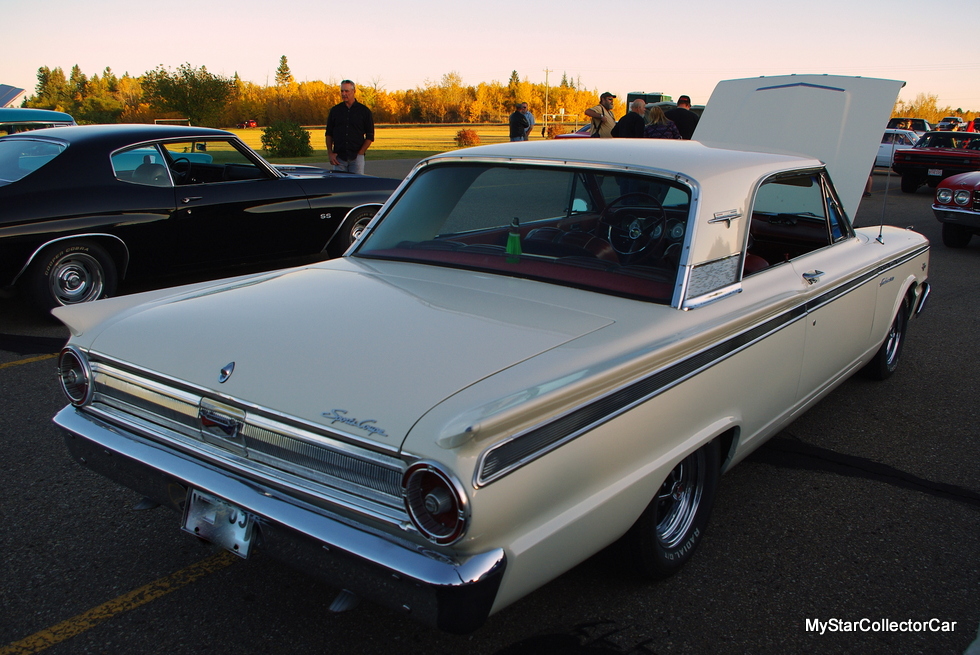 The Ford Fairlane 500 has already given plenty of fond memories to Doug and continues to be a big part of his life. The future looks bright for both of them.
BY: Jim Sutherland
Jim Sutherland is a veteran automotive writer whose work has been published by many major print and online publications. The list includes Calgary Herald, The Truth About Cars, Red Deer Advocate, RPM Magazine, Edmonton Journal, Montreal Gazette, Windsor Star, Vancouver Province, and Post Media Wheels Section.