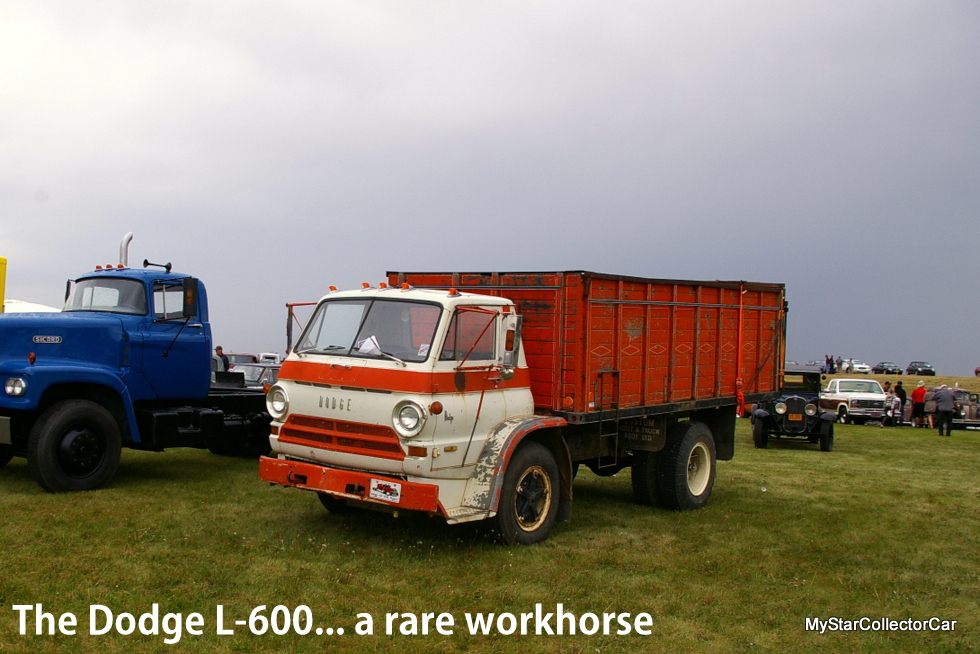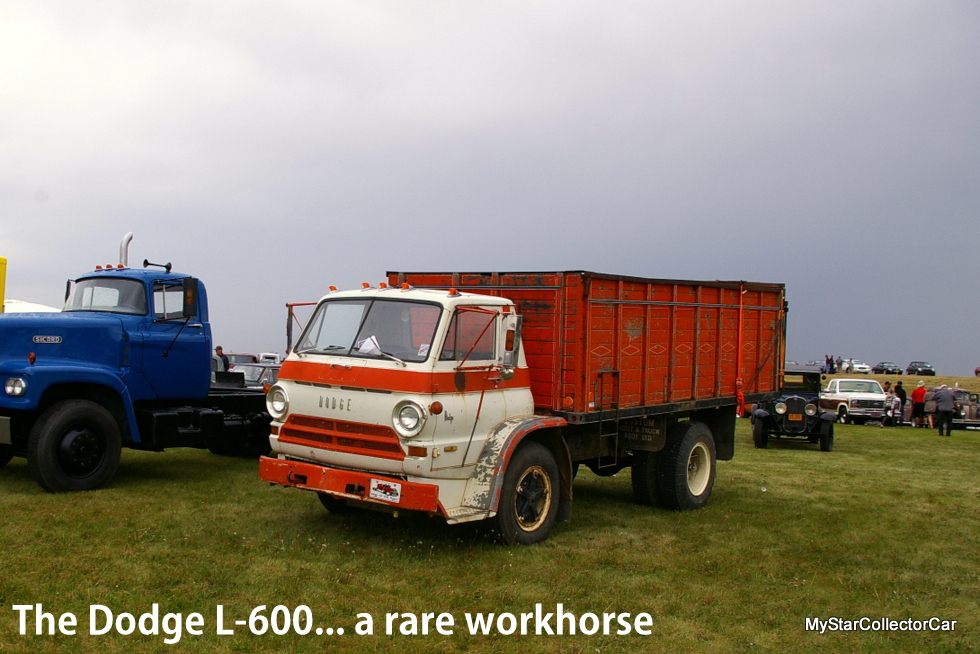 There was a Big Three van battle in the 1960s that produced utility vehicles with a highly unusual body design and looked like they were created with a generous supply of straight edges.
The vans had a flat front end and large windshield, along with a squared-off rear end to keep the 90 degree angle vibe alive and well on them.
Some of them were built as pickup models; a style which made these Ford, GM and Chrysler vehicles an instant conversation piece that continues to enjoy the limelight of the unusual in 2018.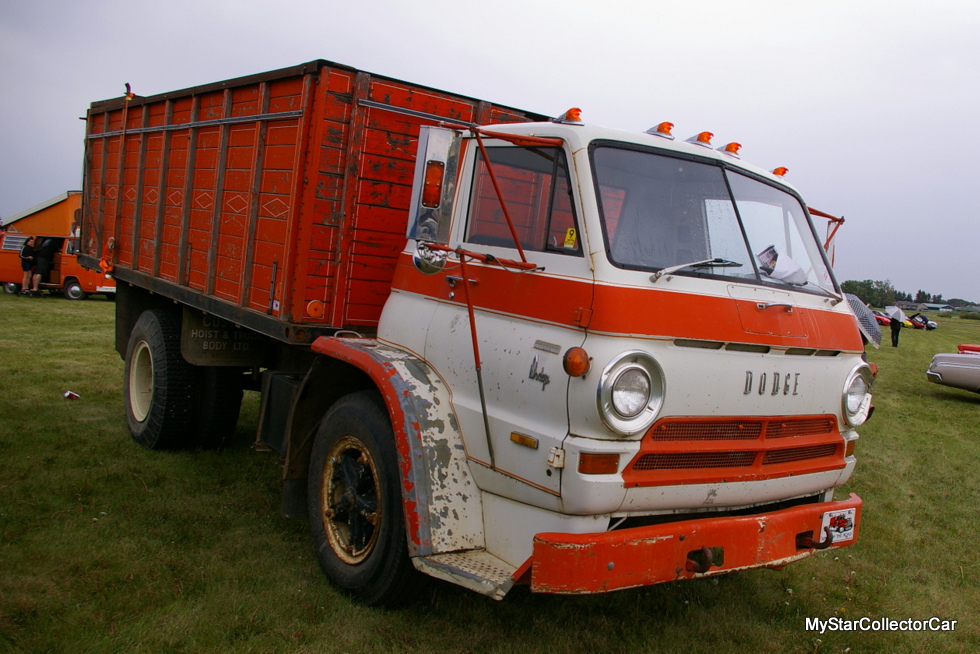 Chrysler was still in the heavy truck business in the 1960s and built a large-and-in-charge version of their A-100 models. The medium duty big rig was called the L-600 and, because these models were not built in large numbers, they are even rarer in today's world.
The L-600 was built to handle hard labor in an industrial or farm setting where its sheer size could be used for much bigger payloads than any ½ ton could handle in a work environment. It also had a tighter turning radius because of its shorter COE (Cab over Engine) wheel base.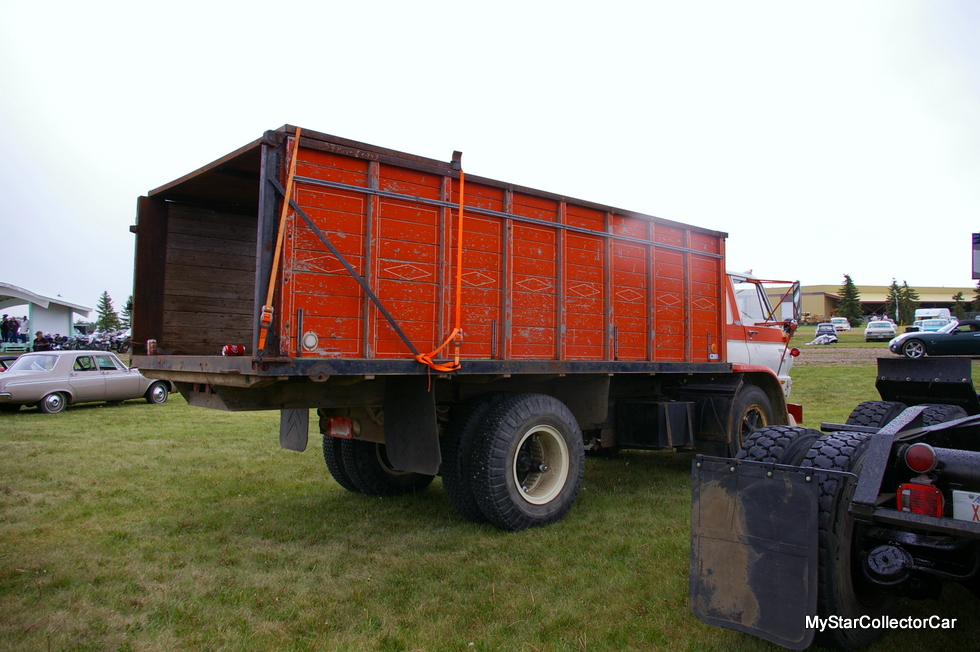 The cab on an L-600 truck also tilted to allow easy access to the engine and, believe it or not, some of the trucks were equipped with the famous Slant Six engine. The "Leaning Tower of Power" six-cylinder was a big part of Chrysler's fuel economy program but it had enough torque to handle tough work conditions better than most other six bangers during its long production run.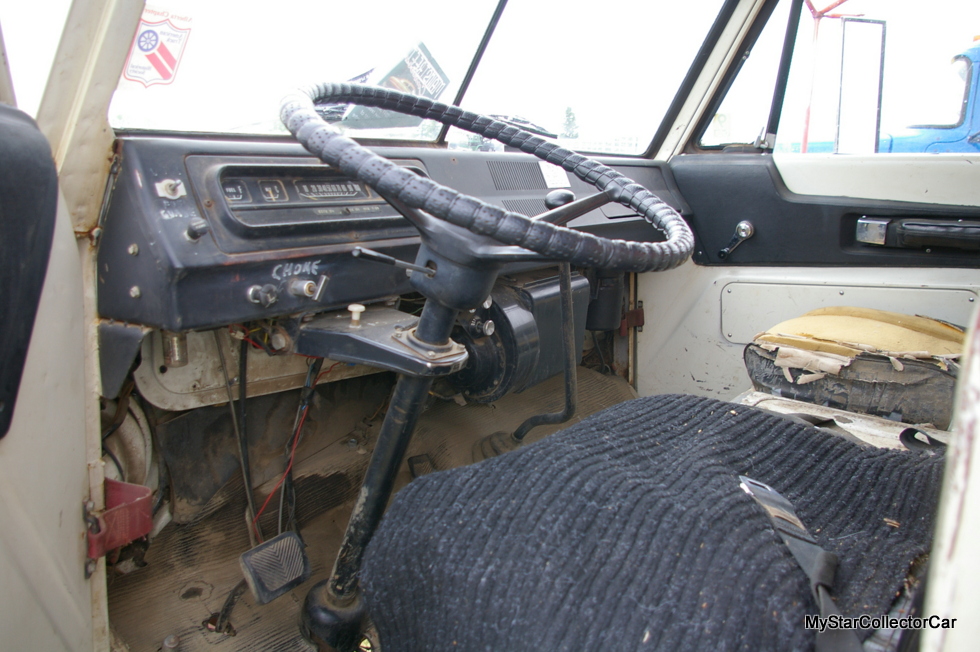 The L-600 models were all gas jobs (gas engines) and offered V-8 choices like the 318, 361 and 413 cubic inch options if the owners wanted to work them even harder on the job. The big Dodge workhorses also had a 1 quart oil bath air cleaner because they typically functioned in dustier work conditions where any engine choice was subjected to more contaminants.

The L-600 trucks were built as single axle models because they were designed for medium duty work and were not a smart choice for tractor/trailer long haul duty. Even in the Sixties, the trucks did not offer the same range of power or creature comforts found in more powerful big trucks that were built to handle long hauls and bigger loads.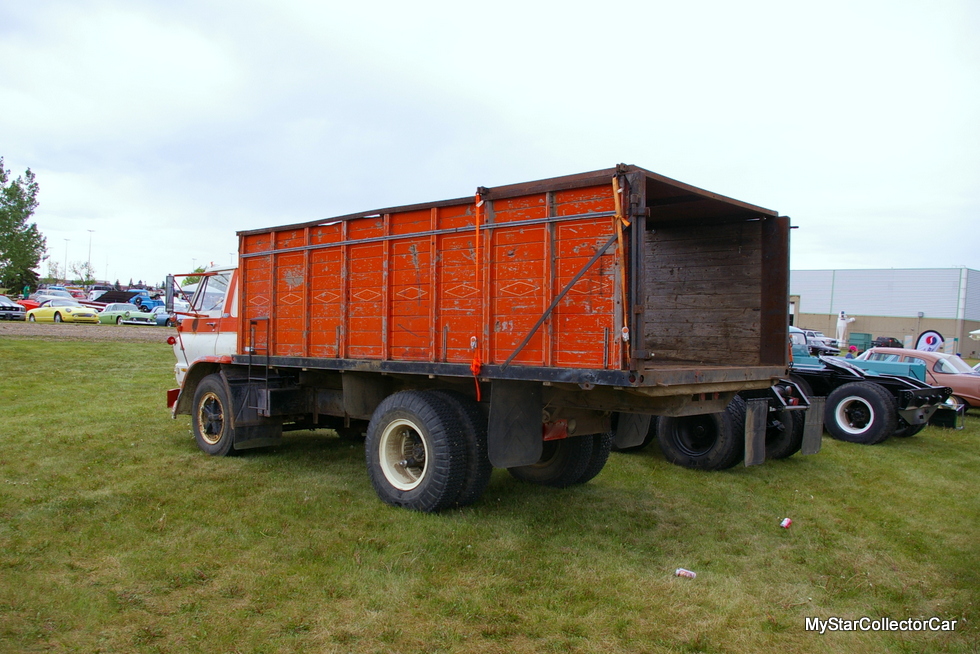 The L-600 models also had hydraulic brake systems (with an available vacuum boost power brake) that were much bigger than an A-100's, but they were not equipped with either air brakes or a manual transmission/rear end combination built for the big hauls with a big trailer load.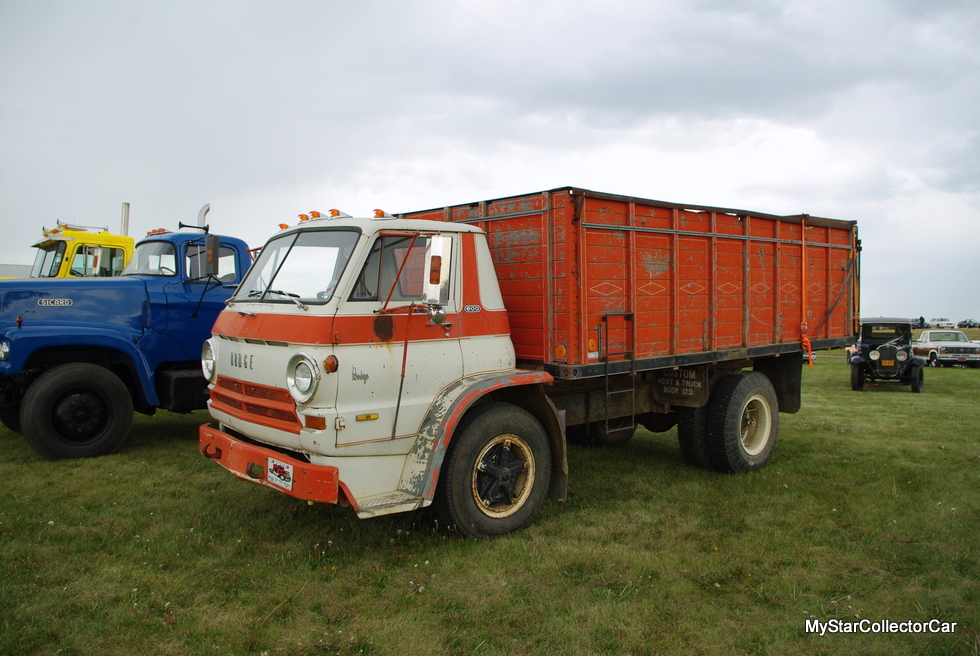 However, Dodge did offer a two-speed rear axle in their L-600 models because these trucks were built to work hard in specific environments such as hauling grain or livestock on a farm.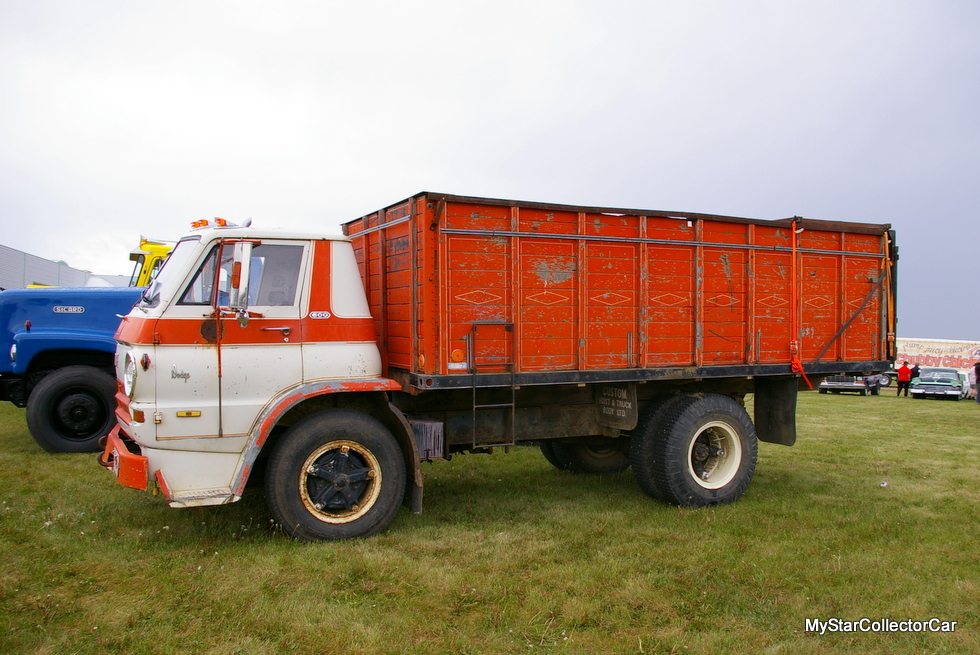 These days the sight of what appears to be a Dodge A-100 model on steroids is a very rare occurrence. The medium duty heavy trucks were not common during their heyday in the 1960s and have been worked to death over the years.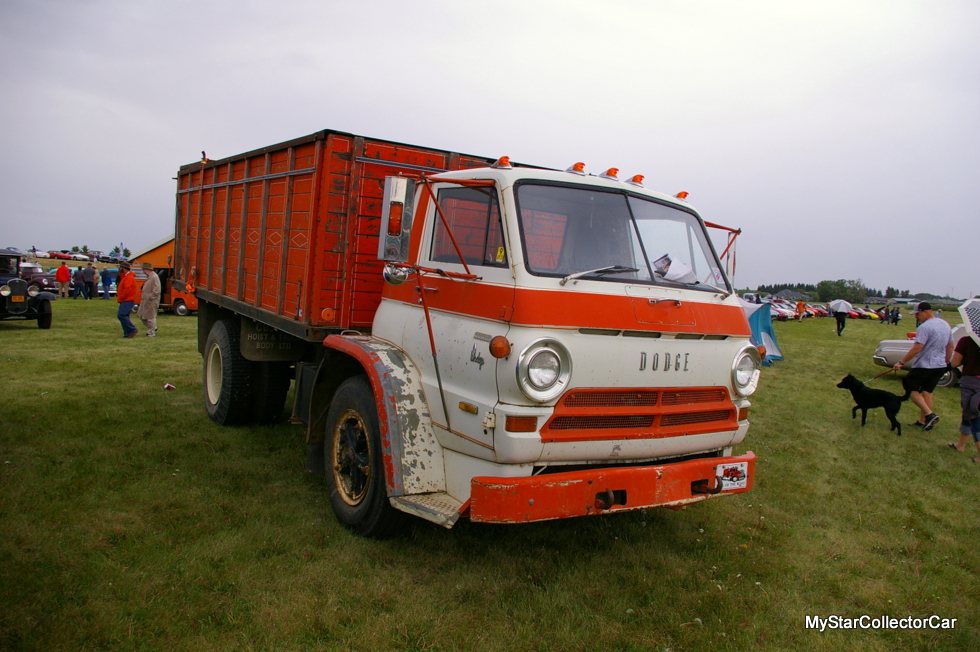 Few of them have survived to this day so MyStarCollectorCar advises our readers to take a long hard look at one of them if they are lucky enough to spot one of these rare beasts of burden.       
BY: Jim Sutherland
Jim Sutherland is a veteran automotive writer whose work has been published by many major print and online publications. The list includes Calgary Herald, The Truth About Cars, Red Deer Advocate, RPM Magazine, Edmonton Journal, Montreal Gazette, Windsor Star, Vancouver Province, and Post Media Wheels Section.