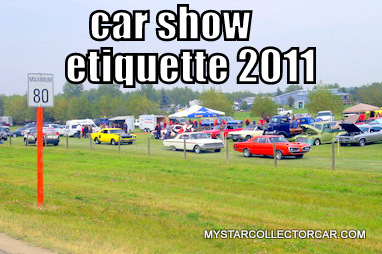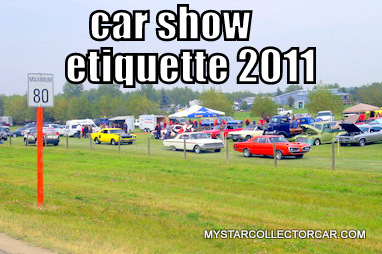 The car guys love this time of year.
It's been a long winter of highly unnecessary cold and darkness for many of us sentenced to life without parole in northern climates.
Winter is a time when many car guys invest a lot of time and money to finish a car project.
The debutante ball for vintage vehicles takes place every spring in every car guy community in the Northern Hemisphere. They are fondly known as car shows, show and shines, and many other terms of endearment for the return of spring and salt-free dry pavement.
Let the fun begin for the car show season.
We publish an annual car show etiquette guide for the car culture. This article is a basic list designed to encourage admiration and a healthy dose of respect for the vehicles and their owners.
The biggest issue at car shows is contact with the show stars. Most owners lean heavily toward a strip show policy for their vehicles: take a look but don't touch.
Don't touch their vehicles– even if you stick a five-dollar bill under the windshield wiper.
A paint and body job on many collector vehicles can blow by 100 grand in some cases. A scratch in a complicated paint scheme can be a devastating disaster for the owner. When an onlooker sticks his three-year-old kid on a vintage hood for a photo shoot, he may well be inviting big problems into his life. The problems may involve bruises and lawsuits.
The vehicle is an expensive property and investment for the owner. He or she may also have a huge emotional attachment to the vehicle. None of this will be good news when the owners discover a family sitting in their show cars-especially the kid with the melting ice cream cone.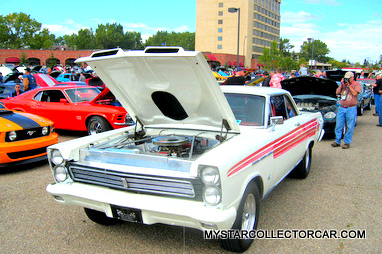 The logic behind an owner's reluctance to allow people into his vehicle can be found in a hypothetical situation: would you allow strangers to walk into your home and root around in your fridge before settling into your favorite TV chair?
Another hot button issue is over-the- top criticism of the vehicles at a show. Many car owners are a lot like soccer moms. They will not accept criticism very well in either situation. The only difference is that the soccer mom might be more inclined to deck critics of Junior.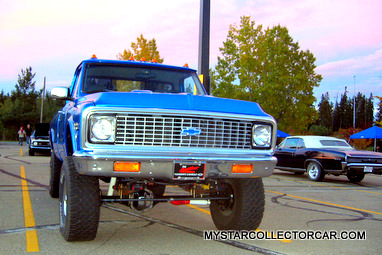 There is little value to knocking the pins out on a car guy's ride. He or she love their vehicles, regardless of whether it is a belle-of- the- ball show quality vehicle or not-and there is nothing to gain from an attack on it.
The sheer joy that the owner derives from any occasion behind the wheel of their beloved rides is a MasterCard moment- priceless for them. Let's not take that away from them when they bring them to shows. It's petty and highly unnecessary.
We at MyStarCollectorCar.com want to thank each and every owner in advance for his or her participation in the 2011 season.
You make the streets a lot brighter every spring and we salute you.
Jim Sutherland

Check this link out for many, many past car shows- https://www.mystarcollectorcar.com/3-the-stars/stars-of-the-show.html
COMMENTS
BOB:"Luckily most people are very respectful and full of compliments. The ones who make me laugh are the people who don't seem to have a filter between their brain and mouth. They say some of the funny stuff".
BERNIE:"The sheer joy that the owner derives from any occasion behind the wheel of their beloved rides is a MasterCard moment- priceless for them." Good rule. It applies to motorcycles on Whyte Avenue too. You just don't slag someone's ride".