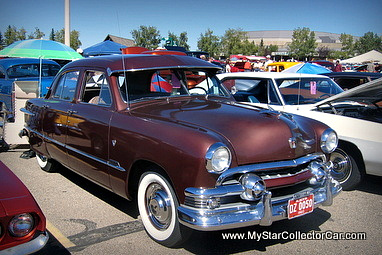 A pristine and very original 1951 Ford Custom Deluxe sedan has great back story written all over it and that was definitely the case with this beauty.
It looked fresh out of the dealership despite the fact that it is now 62-years-old when we discovered it at a car show.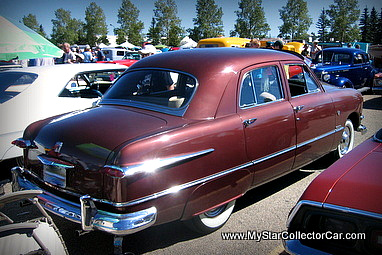 The Ford is a fully loaded package with some features that were ahead of its time like the electric wiper option and a heated driver's seat. Things are better in pairs because this car had dealer- installed dual block heaters and exhausts from the day it first hit the road.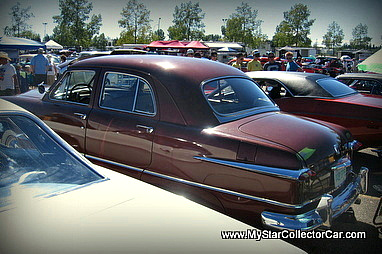 It also has an engine monitor vacuum and subsequently runs premium to fire up its flathead. The car was originally purchased by an old bachelor in 1951 and it was clear that he was willing to add every available option that suited his tastes when he ordered it, including seat covers.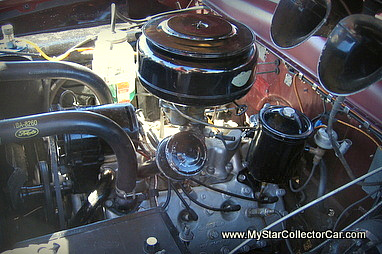 The man was unnerved by a large rock chip that nailed his Ford's windshield early in the game and immediately decided to park it. The car only had 7556 miles on it when the guy parked it in storage 45 years ago and that was where the car was found when his niece inherited the Ford from her uncle's estate.
Its current owner is Pete Zacharias and he discovered the car in an online ad posted by the niece in 2010. Pete knew that he would be unable to leave the car behind after he first laid eyes on the amazingly well-preserved Ford. Pete is the second owner for all intents and purposes because the old bachelor's niece never had any desire to keep or drive the car.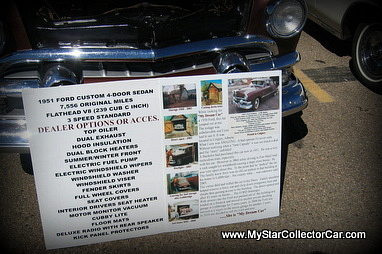 Surprisingly, the Ford had been in a storage shed for so long that they had to cut the trees that had grown up in front of the shed doors just to get it out of storage. They were very lucky with the storage because the car was never infested with mice during its long seclusion.
Pete encountered some serious resistance from his wife and her initial "you're not buying another car" reaction changed in a hurry when she saw the Ford. The car is so flawless and well-preserved inside and out that it even has its original spare tire.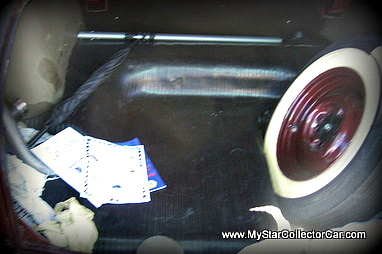 There is a maxim that states that you cannot change history. However that rule does not apply to old cars and trucks because so many of them get altered to improve their performance on the road. Old vehicles get used-up by excessive miles and too many years of loyal service to their owners because that is the way things roll in most cases.
The exception to the rule is a rare situation like this one where a 62-year-old car was hidden from view for 45 years and survived frozen in time until 2010.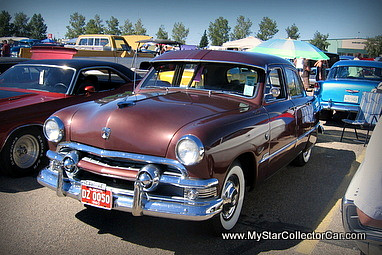 The happy ending for this beautifully-preserved 1951 Ford was a second owner like Pete who respected the rare circumstances that were behind its perfect condition when he purchased it.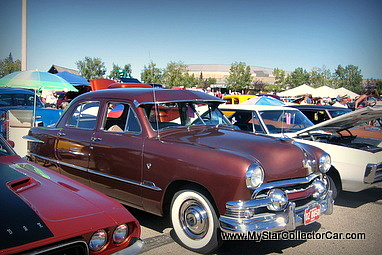 This Ford is clearly a case where you would be crazy to change its history in any way with future alterations and Pete is a very rational man.
Jim Sutherland