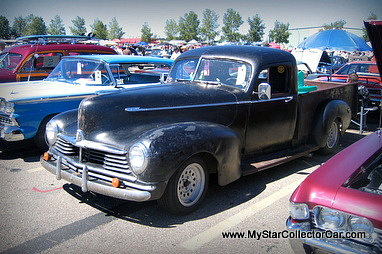 Hudson was an automotive brand that existed largely in the shadow of the Big Three during its long run that started as a stand-alone car company in 1909 until its merger with Nash to form American Motors in 1954.
The last Hudson rolled off the assembly line in 1957 and closed the door on the long history of the Hudson brand name.
This brief history of Hudson is just our way to explain why we are always interested in a Hudson story because they were not produced in great numbers by comparison to the large car companies and few of them survived a date with the crusher.
Hudson was an innovative manufacturer so they found ways to stretch a dollar into many configurations from a basic body design because they were similar to other smaller brands like Studebaker who faced very tight budgets.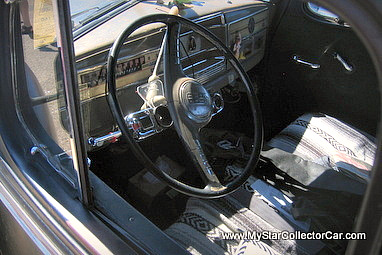 Consequently this 1946 Hudson truck shared a basic platform with the sedans because that was the best game plan for the company.
The truck is owned by Albert Czarnek and he is a guy who likes to wrench on cars for fun. He found this Hudson only a year before his maiden voyage in his 305 Chevy powered Hudson with its Jeep rear end and electric fuel pump. It also has a Jeep gas tank because the tank and filler tube lined up with the Hudson's gas cap.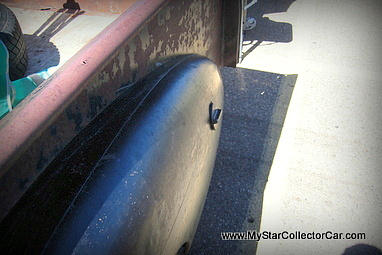 Albert bought the car from its original 80-year-old female owner who parked the car in a shed that was too small to house the entire car so the rear end of the Hudson is "rustier because it stuck out of the shed" in Albert's words.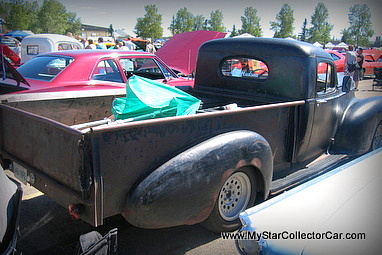 Many people advised Albert not to modify the Hudson, but we got the strong impression that Albert calls his own shots in life and would resist unsolicited advice in a big way. He wanted to make his Hudson roadworthy with an updated power-train because he wanted to drive the truck to a big car show about 660 miles west of his home last summer.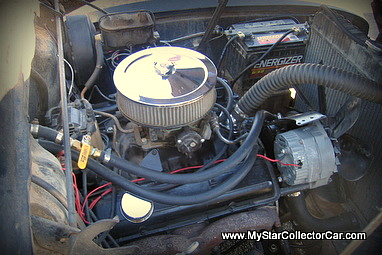 However Albert is quick to point out that his Hudson still retains its original beep-beep horn and that the original clock still works in his 67 year old truck. Albert does not get overly hung up on cosmetics, so his Hudson still looks original on the outside.
Albert and his Hudson are a good fit together because his truck is an unusual resto-mod and Albert is clearly an unusual car guy. He bought the Hudson because he knew that few people have even seen one of these trucks on the road in the 21st Century and he was just the guy to resurrect this one.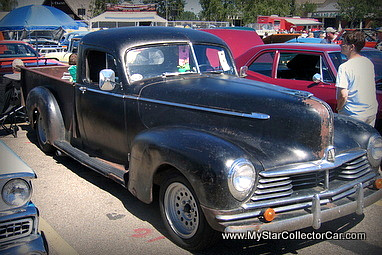 Obviously, it doesn't hurt that Albert is a very friendly guy who enjoys a conversation about his Hudson truck with any curious onlookers, many of whom may never even have seen one before at a show. He is quick to answer any and all of the "what is it?" questions that come his way at every show.
MSCC always looks for the story behind the car in every interview.
The bonus here was that we were also entertained by the car guy behind the story in this case.
Jim Sutherland