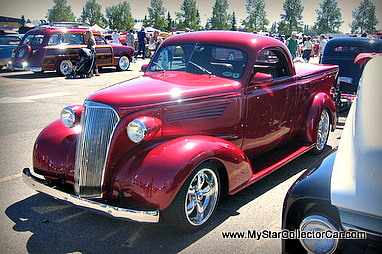 The world of custom vehicles is a showcase for every car guy's personal tastes when they choose to put their personal stamp on their rides.
The results range from "what in hell was he thinking?" to "wow".
Don and Delia Lakkem's custom 1937 Chevy Ute is a prime example of the "wow" part of the equation.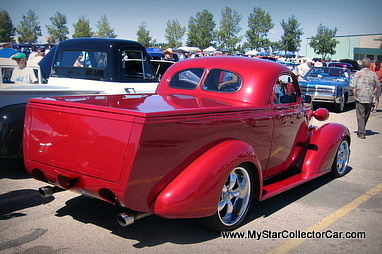 The start line for this truck began in Australia because it is based upon the Holden brand which is a GM brand from the Land Down Under. Don purchased the Holden and had it shipped over from Australia to begin the incredible transformation into this beautiful custom rod.
Don wanted to heed his father's advice and devote some time to a vehicle project because his dad told him that Don "worked too hard and he has got to have some fun." It made sense to Don because it came from a man for whom he had an enormous amount of respect: his Dad.
Don decided that he wanted "something different" and an Australian truck that had to shipped from the other side of the planet before he could even start a custom project is definitely something different.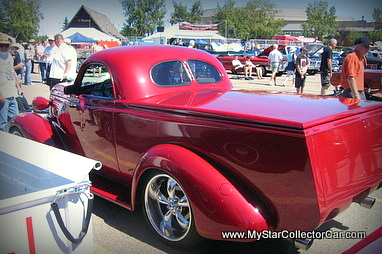 The Ute was Don's first rod and he started quite a few rungs up the ladder with his amazing truck. The truck boasts a Corvette chassis that is a great way to eliminate the handling issues found in a stock 30s- era Australian truck.
The truck also boasts a 1995 LT1 fuel-injected engine that gets it down the road in a hurry. It is loaded with creature comforts such as an air-conditioning system that could probably freeze a side of beef if pushed to full capacity.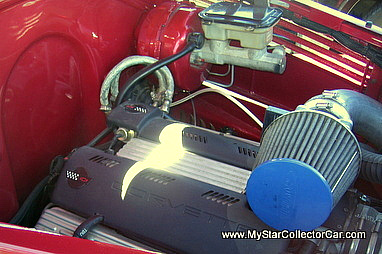 Don even likes his leather choice for the seats because the aroma reminds him of his first baseball glove from his childhood. The project took five years to complete and unfortunately his father passed away before the project was finished, but at least his dad knew that Don was taking time for himself along the way.
His Dad would have been happy to know that Don and Delia have put between 25 to 30,000 miles on the Ute since the project's completion. One of his trips included a Pleasonton California car show with 3500 vehicles in which he won a "cool cruising" award. No word on whether it was for the custom look or its air conditioning abilities, but our money was on the truck's amazing appearance.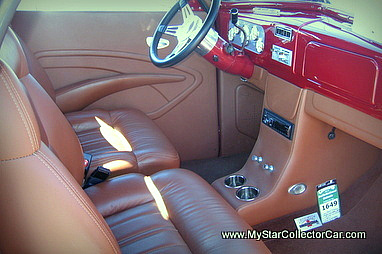 The Ute will run all day at 70-80 mph and Don calls it a great driving truck. That ride is totally understandable when you add a 'Vette chassis and an LT1 heart to the Ute.
We encountered this rod at a very large Super Run show last summer and it drew a lot of attention, even in a big crowd of amazing iron. That can happen when you take an Aussie GM transplant with a pre-war date of birth and combine it with its much younger American GM cousins in a hot rod project.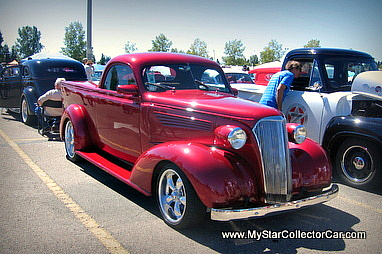 This Ute is all about style and performance because Don wanted plenty of both when he began his first hot rod project on the advice of his dad to enjoy life more and have some fun.
This Ute proves that a son should always listen to his father.
Jim Sutherland