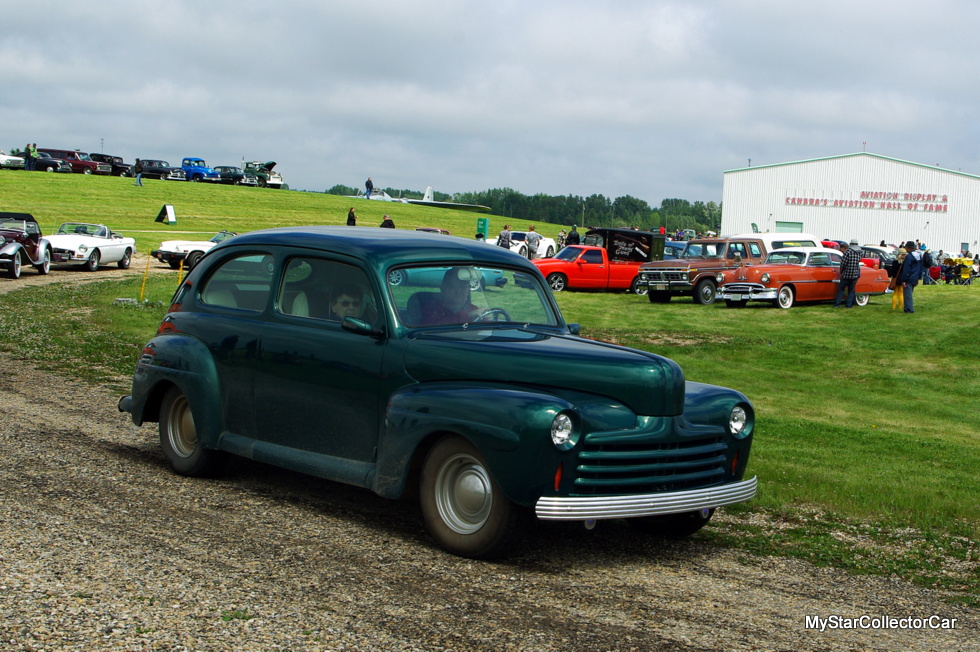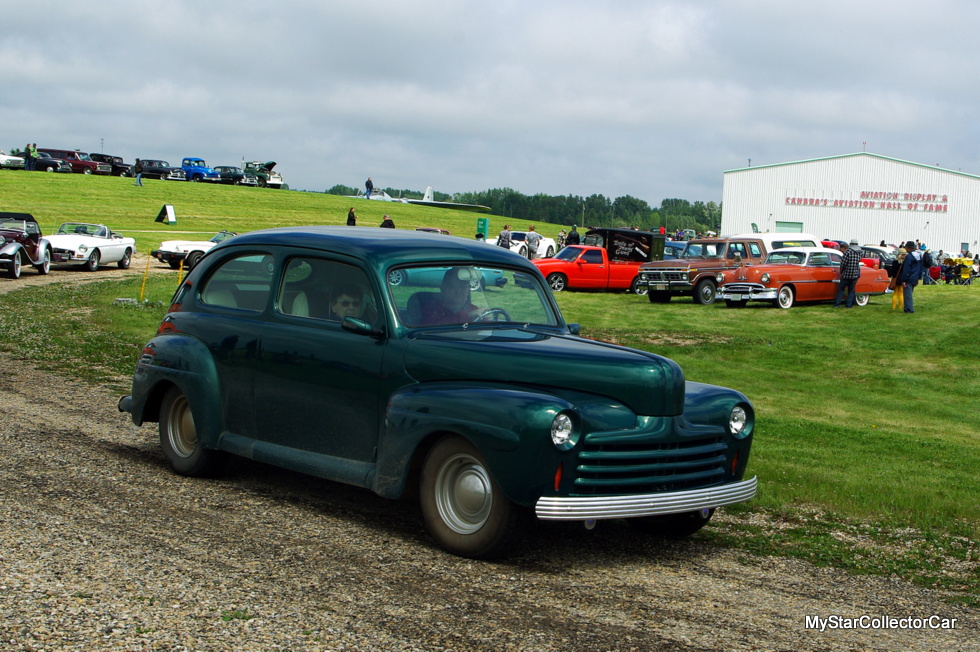 We literally followed this 1947 Ford resto-mod into the show and were surprised to learn its owner has been a street-rodder for 69 years.
Owner Jim Shaw carved out quite a reputation as a car guy and upholsterer since his first build at the age of 13.
'His first car was a 1935 Ford and this '47 was the latest in his long history of street rods.'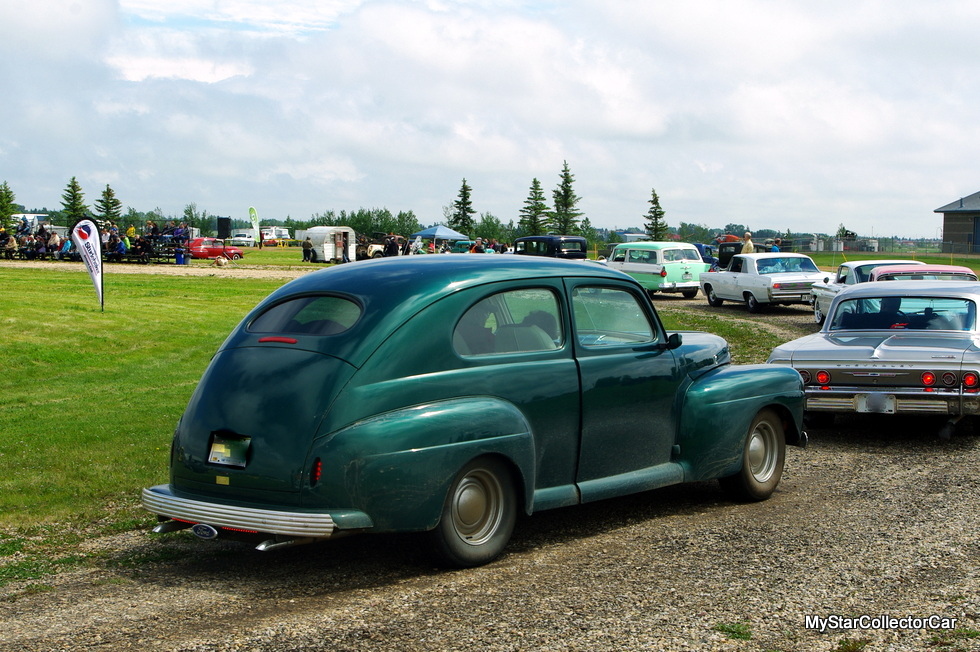 The car was previously owned by a friend who passed away and left the car in the hands of his son. The son came to Jim for advice because he didn't know what to do with his father's car.
The car was in pieces so Jim purchased the body and took on another major build. It was a "straight car" in Jim's words, so his task was a little easier in that department.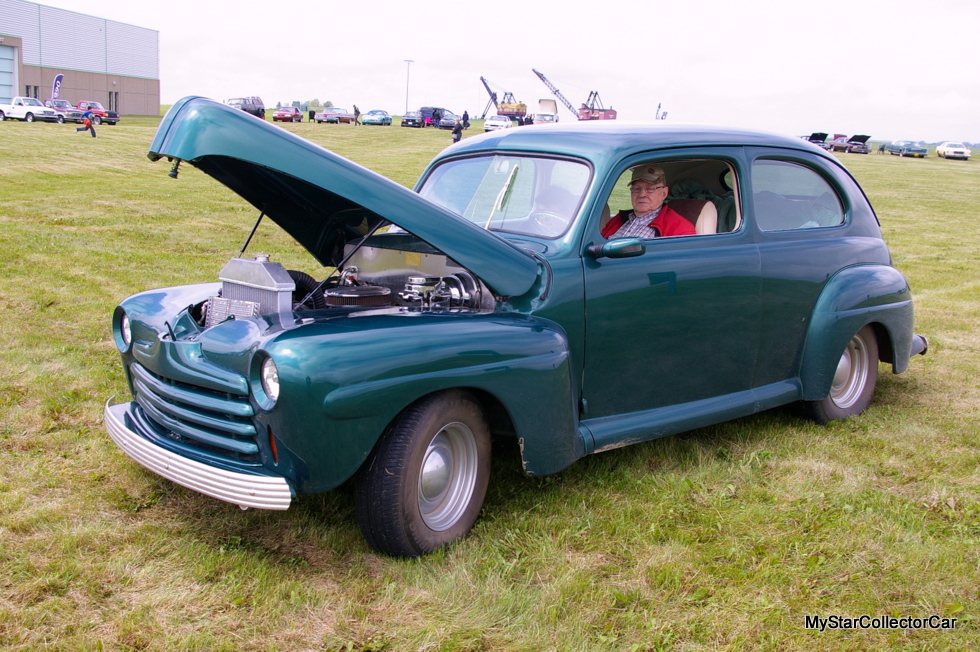 He built a custom chassis for the '47 with a Mustang II front end and leaf springs for the car. It also has a 350 Chevy under the hood and can run with anything on the road. Jim has always believed in driving his cars and prefers to hit the open road rather than parking it at show and shines.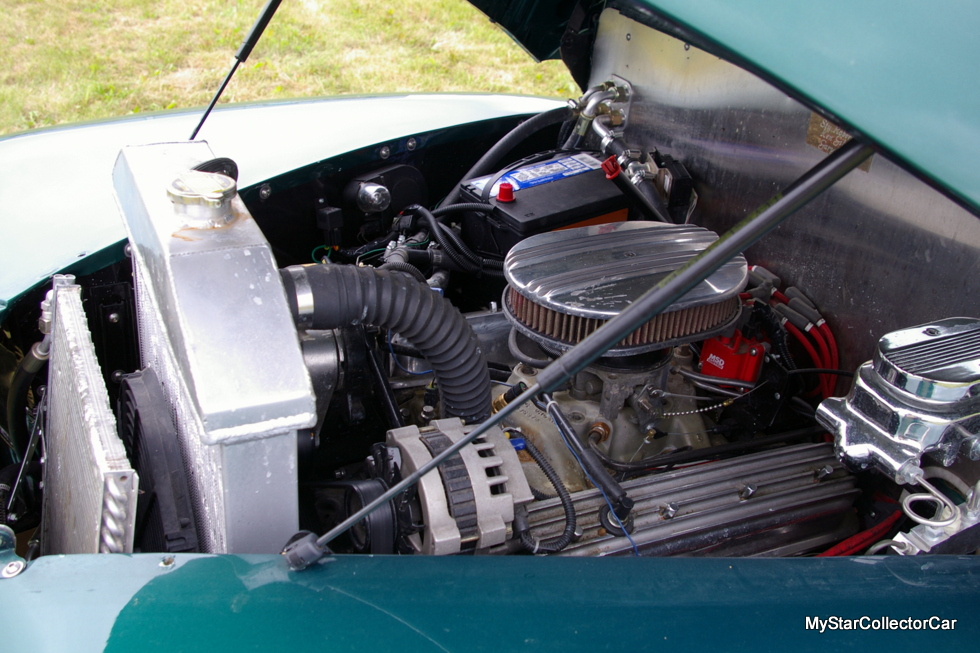 Connie has been his wife for over 60 years and still has to caution Jim to slow down when they are on the road. They were dating in the mid-50s when Jim was working on a custom 1950 Ford and used it as a daily driver.
The car was still under construction and Connie was not impressed when Jim showed up for a date with his unfinished project. One of the custom features that was popular in the 50s was a Carson top on a ride.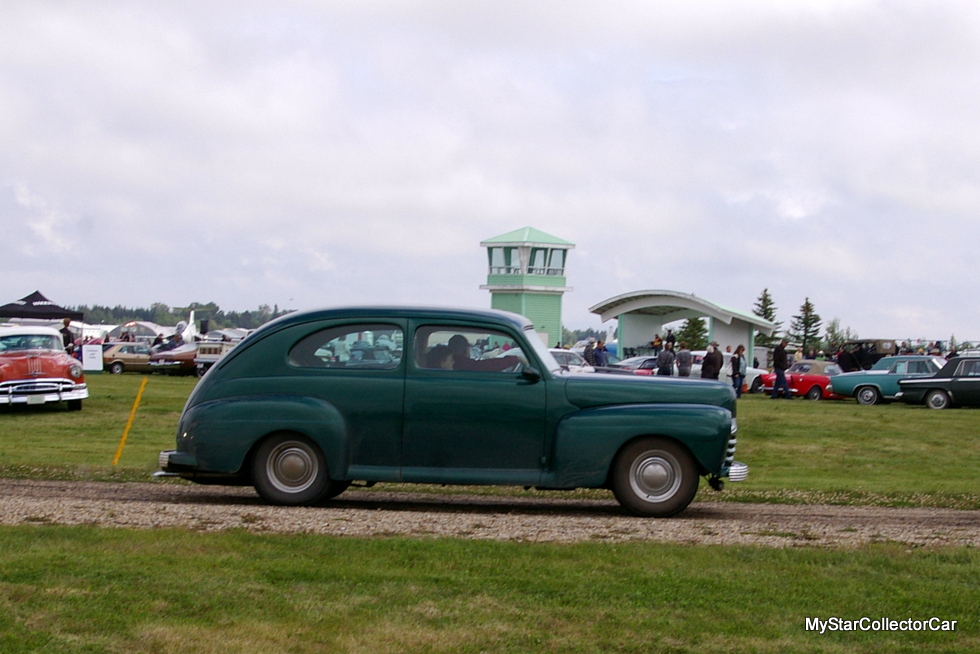 A Carson top was a removable convertible top that turned a sedan into an open air custom ride. Jim was about halfway through his Carson top project and the chicken wire foundation was not a particularly attractive feature of the build phase.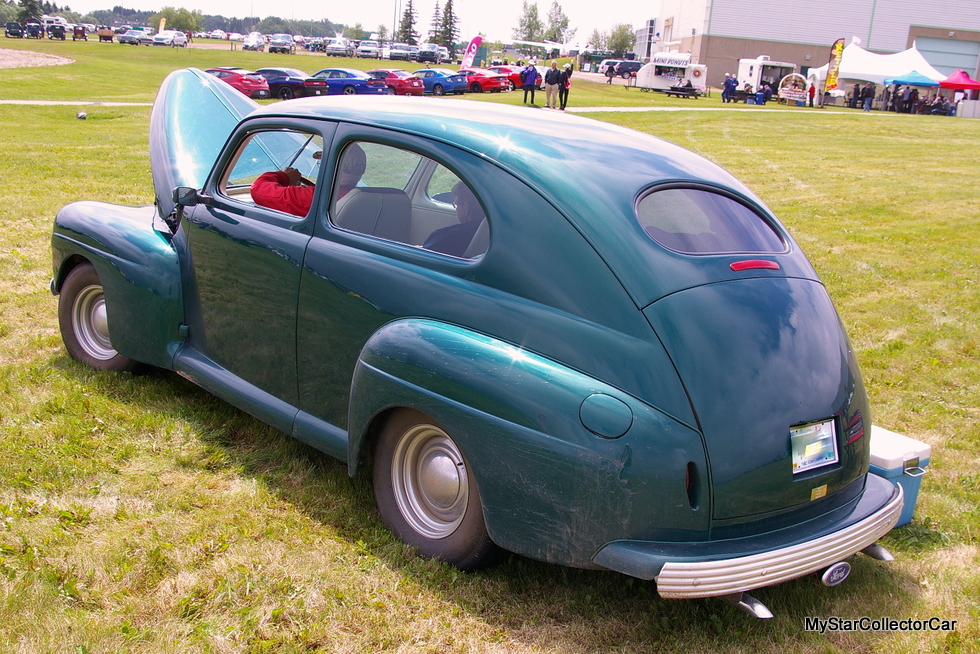 So Connie hunkered down in her seat so nobody could see her in the chicken coop car.
She is very happy to ride in their latest street rod because the '47 Ford has many added creature comforts. The front seat is out of a 1992 Chevy Blazer and Jim knows his stuff when it comes to quality upholstery.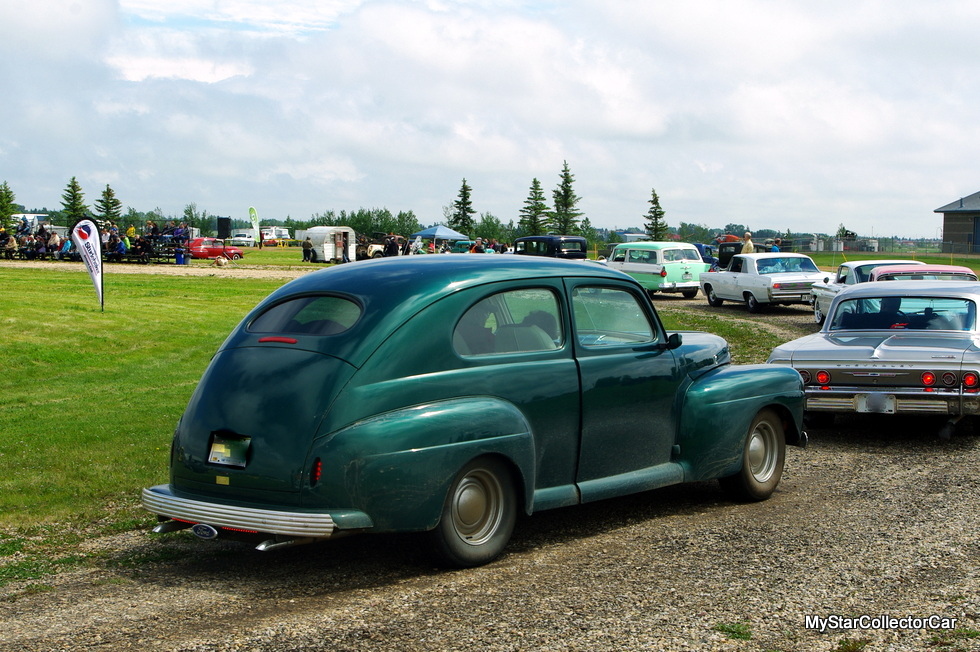 The car also has tilt, air and cruise to make the road trips a lot easier for the Shaws.  The quartz halogen headlights make the view down the road much clearer for night driving.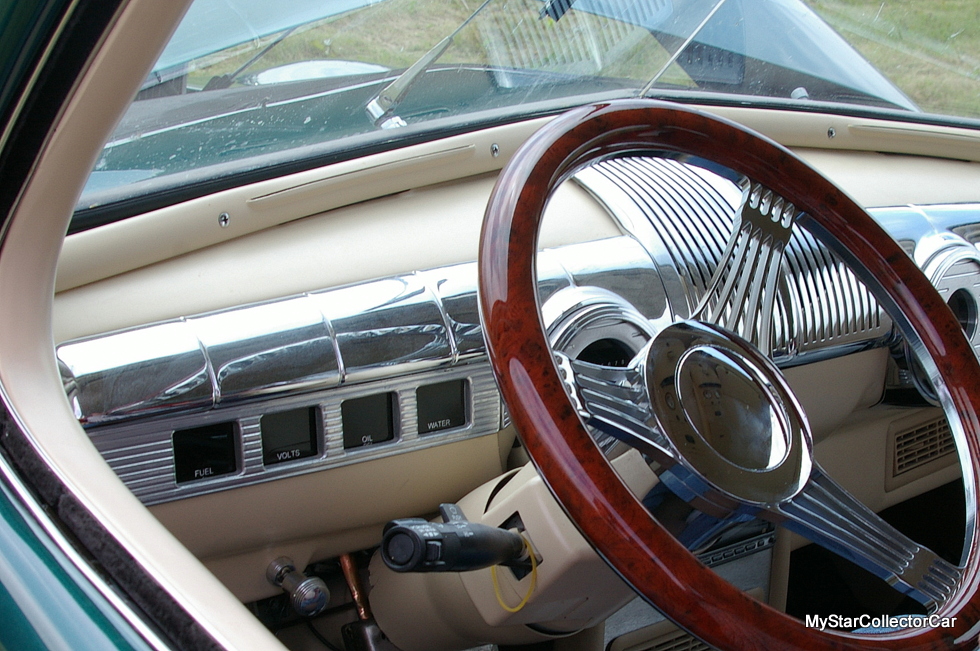 Jim also added electric wipers to his Ford and set it up to pull a trailer in the future. We noticed how well the car was lit up on the rear end when we first saw Jim and Connie's Ford.
Jim added plenty of custom candle power to his tail light system and seamlessly blended the extra lights into his custom look on the Ford.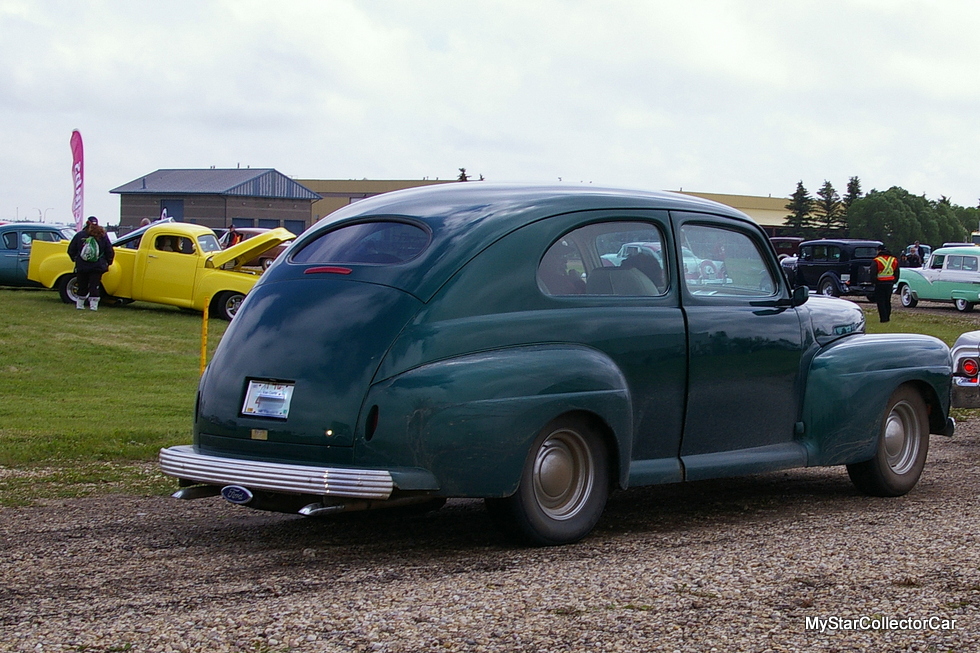 We were happy to catch up to Jim and Connie long enough to get the story behind their custom '47 Ford.
'We were also lucky because Jim is a go-guy not a show guy.'
Jim Sutherland
CLICK HERE to Like us on Facebook
CLICK HERE to Follow us on Twitter
CLICK HERE to Follow us on Pinterest

Please re-post this if you like this article.