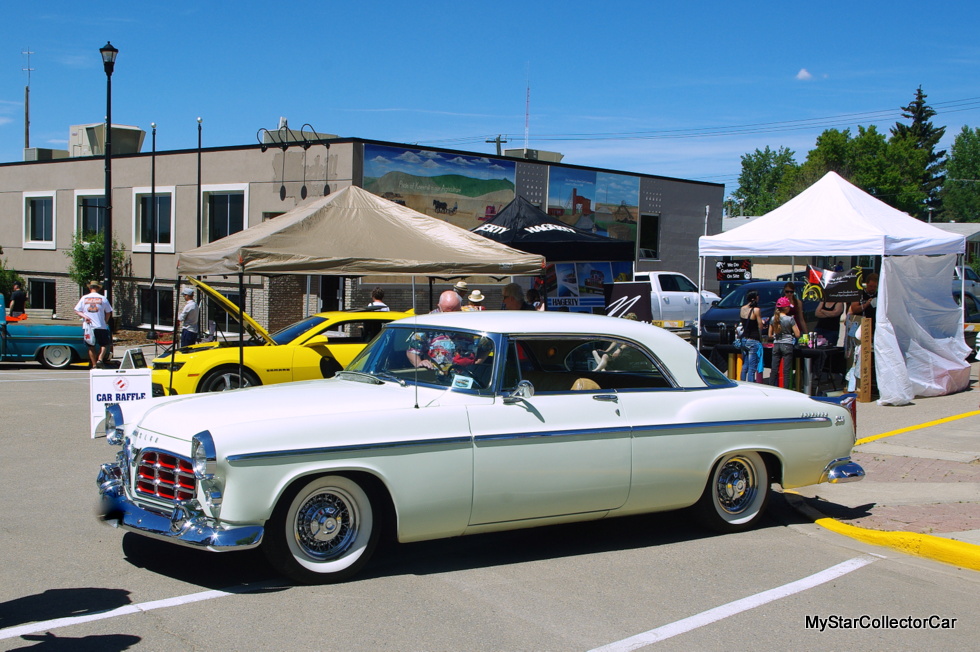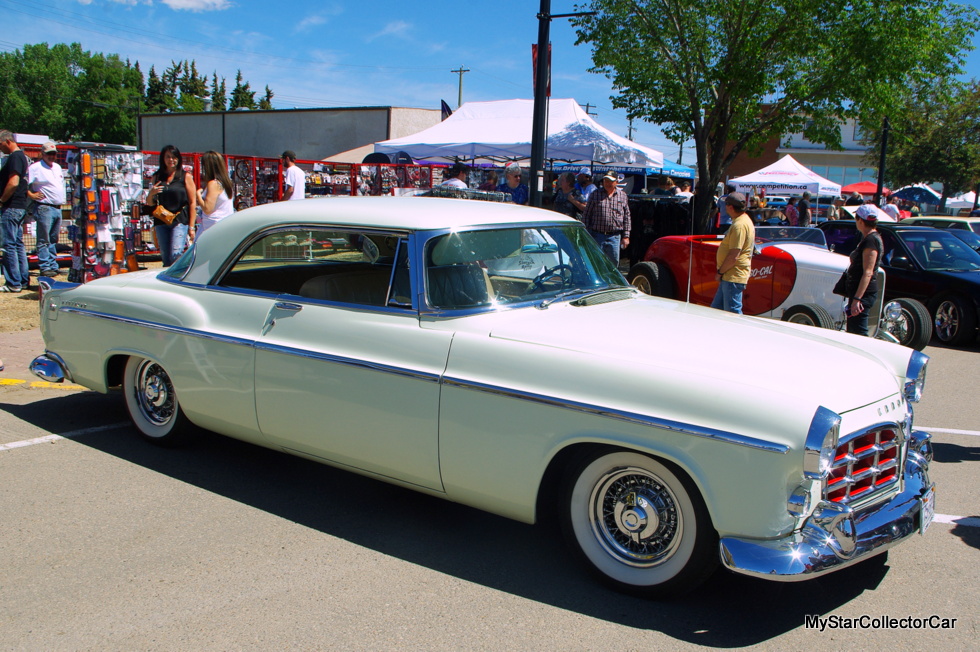 Pop culture likes to point out the '64 GTO as the birth of the muscle car era but that's a very short sighted view of automotive history.
'Ronnie and the Daytonas may have talked the talk with their song "Little GTO" but there was another car that walked the walk ten years earlier.'
That car was the 1955 Chrysler C-300.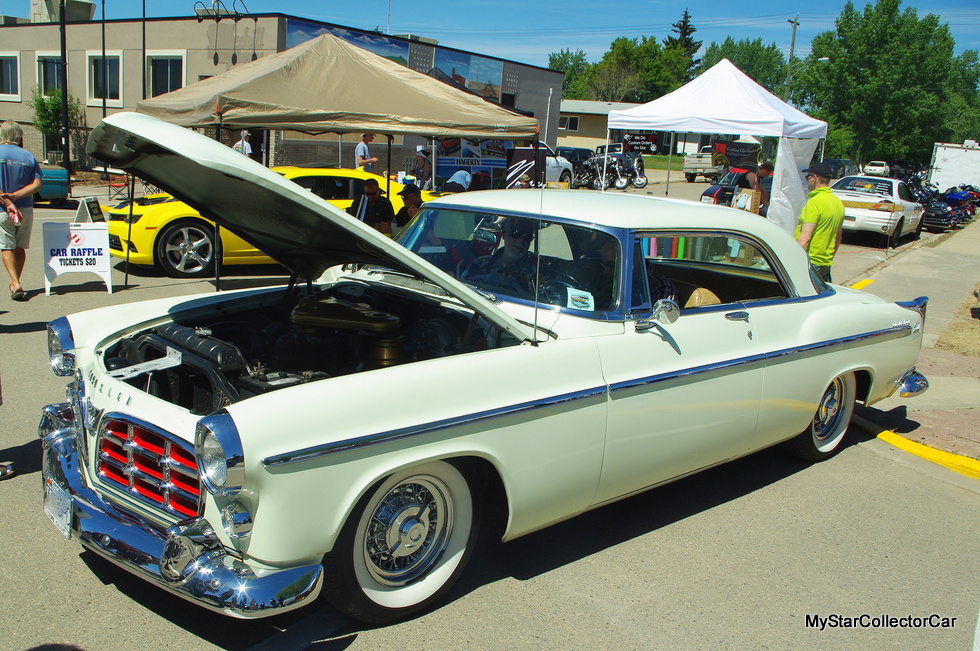 George Frey is the proud owner of a C-300 Chrysler and he's well aware of the history behind these cars and his car in particular. This 300 was previously owned by George Merrick, a legend in the Forward Look fraternity. George Merrick owned a fleet of the most desirable Mopar fin cars ever built before health issues forced him to liquidate some of these cars.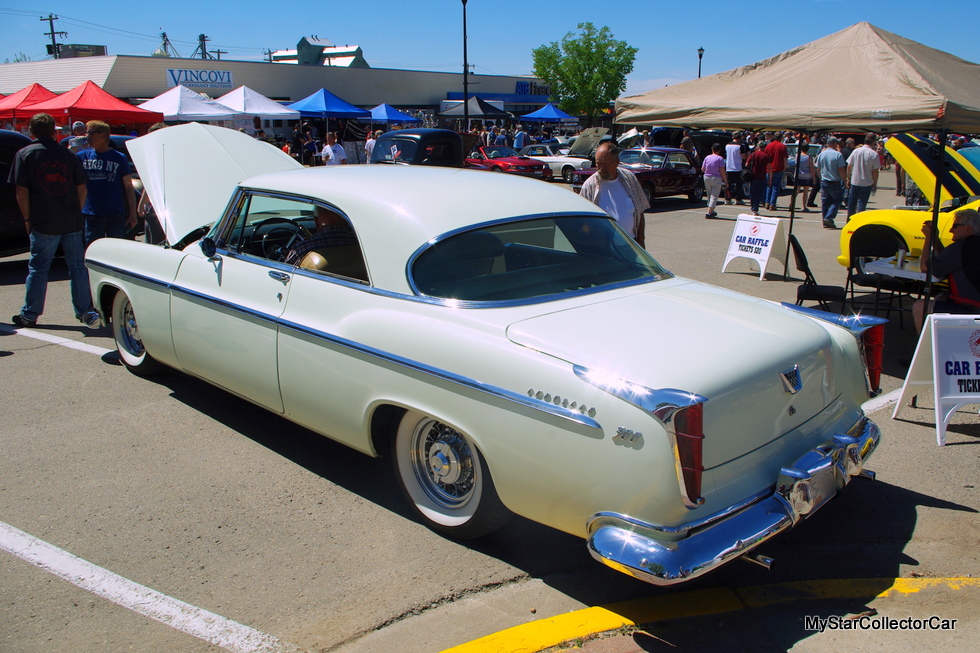 George Frey became friends with George Merrick so he routinely drove down to help with the mechanical side of the fleet and visit his mentor. Unfortunately Merrick passed away ten years ago and George received a call from his widow to "come down and pick up your car because George left you a car".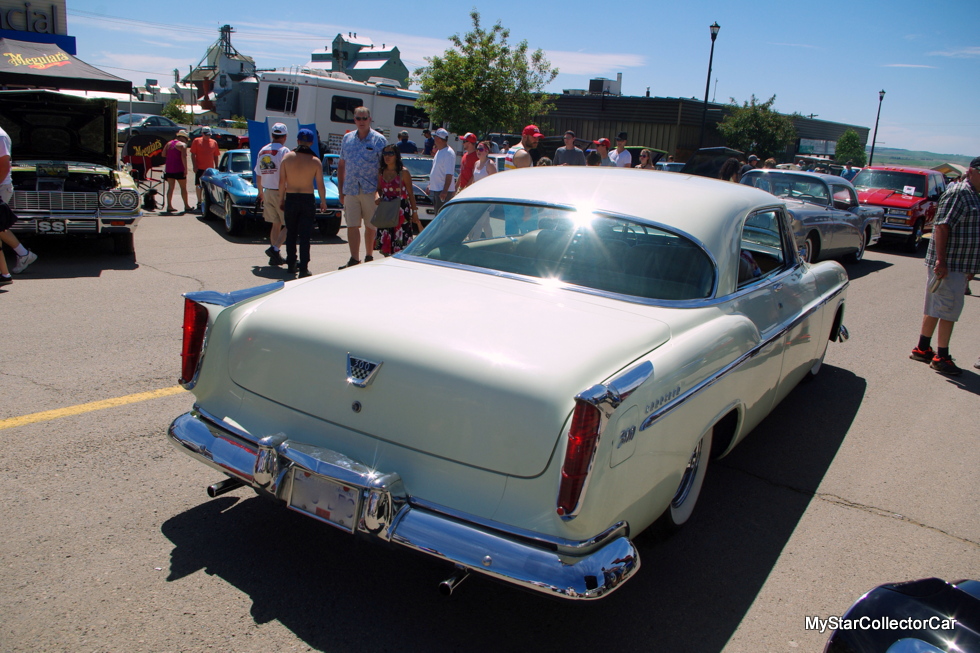 The car in question was the C-300 so George picked it up in 2006. This 300 had the George Merrick red grille treatment—it was a trademark of anything he worked on. Frey was humbled by the gesture because George Merrick was a mentor and a great buddy who truly appreciated classic Mopar iron and he'd owned this car since the 1970s when he bought it back in the 1970s.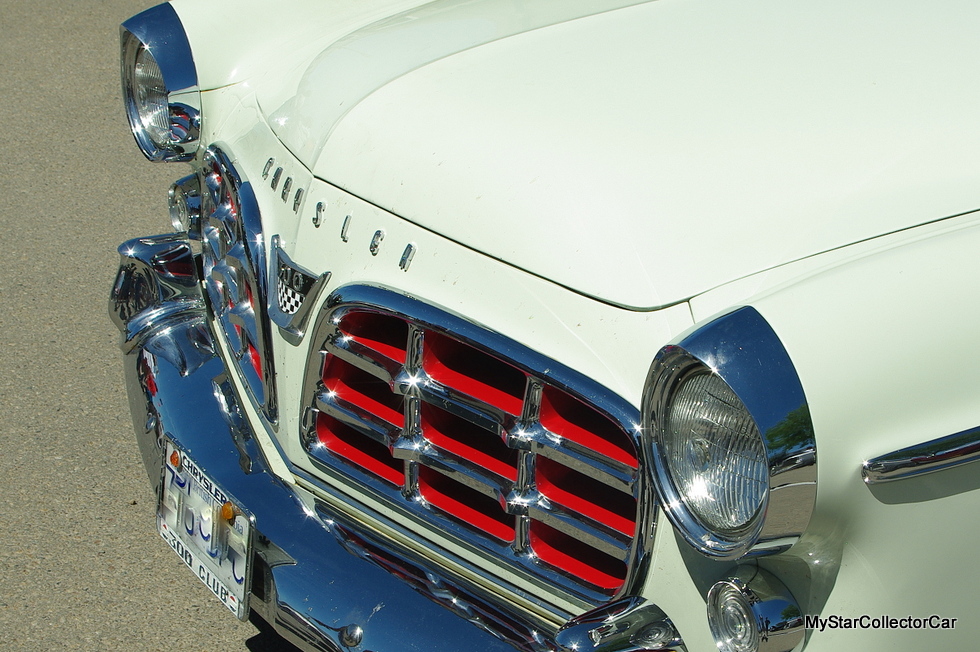 George explained how he wanted to "suck every bit of knowledge" out of Merrick because even though he'd worked on cars since he was 16 he spent many hours with his friend.
This is a textbook example of a near-survivor status 75,000-mile classic. The paint was done years ago but the rest of the car is bone stock—right down to its original Blue Streak spare tire original interior and carpet.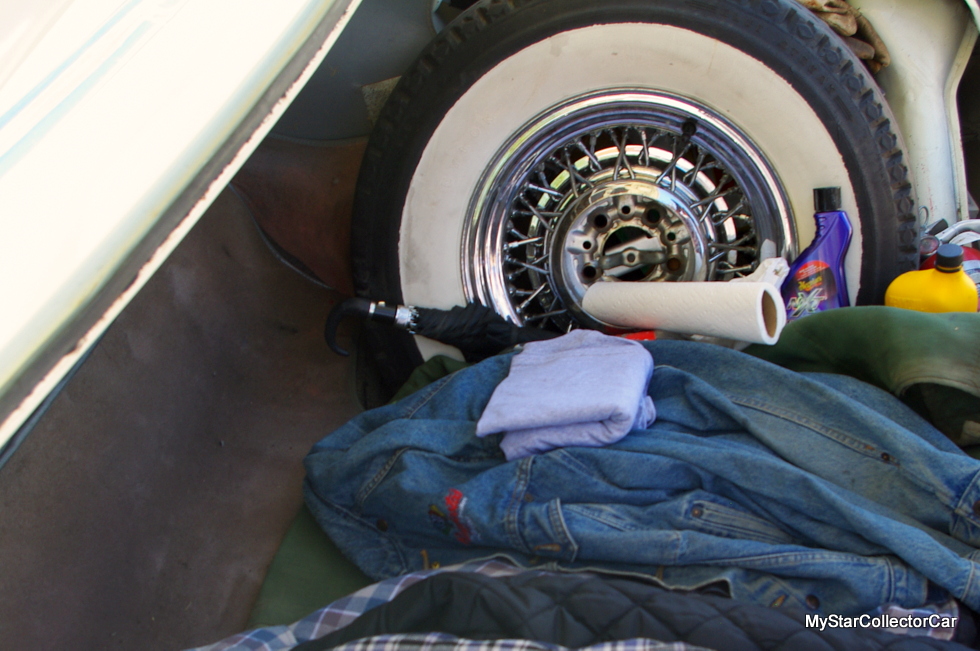 The 300 is fully loaded with every conceivable option from power steering, power brakes, power steering, Motor wire wheels and the rare steering wheel clock (stored safely at George's home).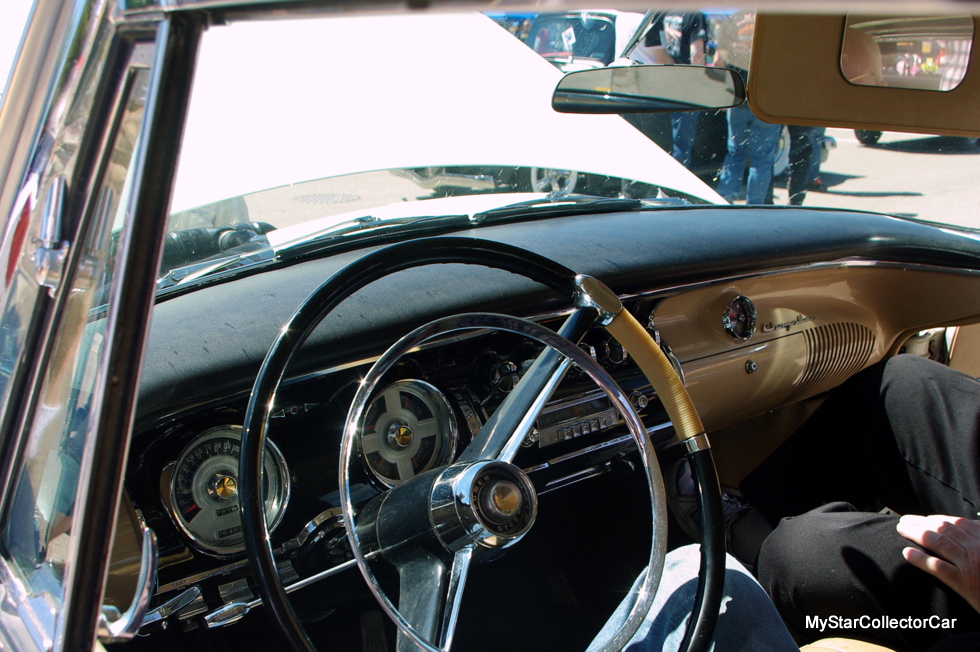 George won't own a car he has to trailer so this C-300 sees a lot of open road. The car was garaged for 99% of its life but that doesn't mean George wraps the car in a blanket. In fact, he'd just completed a trip through the Canadian Rockies with only a minor issue—the power steering booster quit on him so it took a lot more effort to slow the big old Mopar down but it just added to the adventure.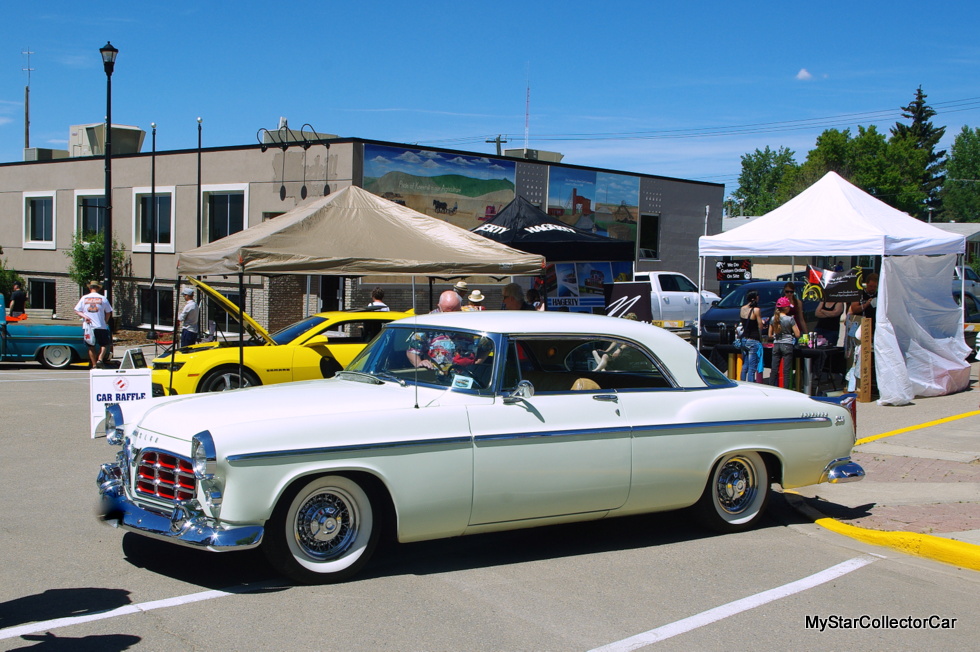 George described the driving experience as "fun" and he admitted he passed a lot of cars in the trip out because this 61-year-old Mopar could easily handle the pace. The 300-horse 331 hemi under the hood and the 2 ½" lower stance made these cars unbeatable in NASCAR and the tradition continues in 2016.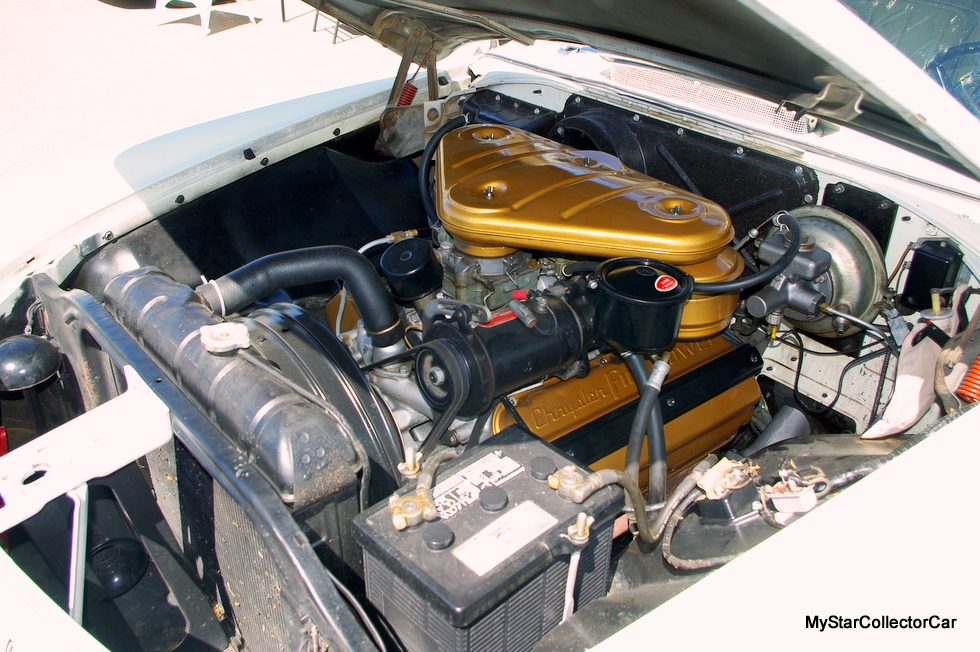 This may be the most documented C-300 in the world because George has a notebook filled with everything he's done to the car. You'll see car washes and oil changes on the same page because George is a meticulous guy with high maintenance standards.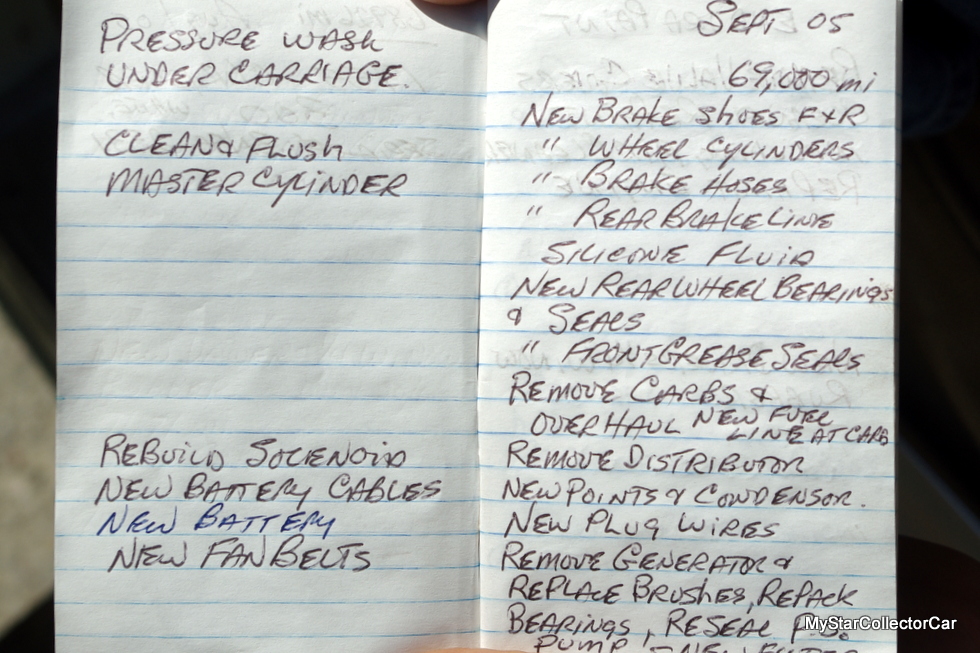 This Mopar legend is never going to leave the Frey family because George admits his son "would kill him" if he sold it.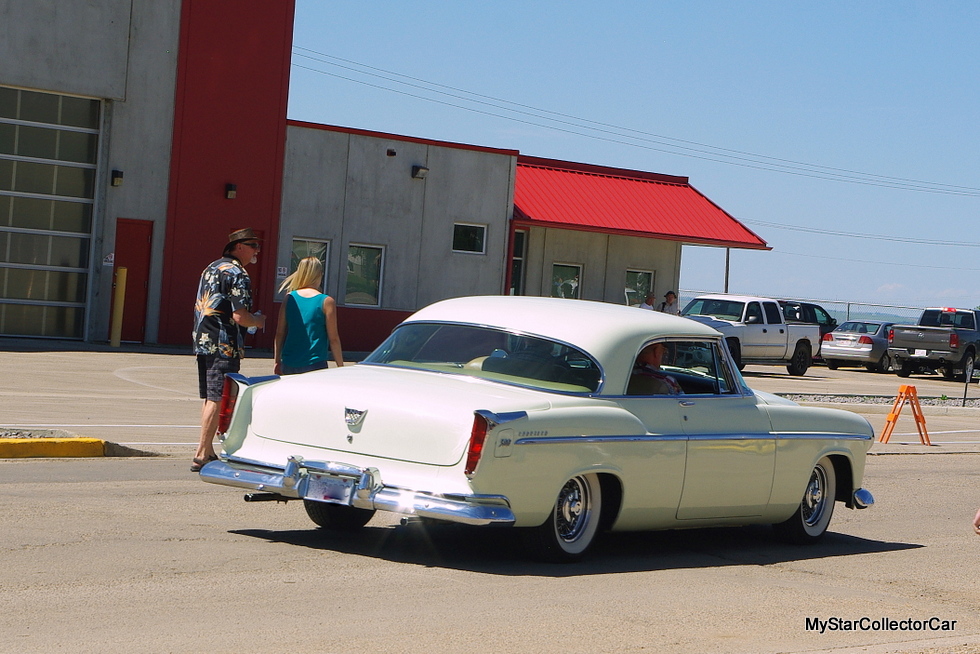 'That's understandable—you don't sell the original muscle car legend.'
Jerry Sutherland
CLICK HERE to Like us on Facebook
CLICK HERE to Follow us on Twitter
CLICK HERE to Follow us on Pinterest
Please re-post this if you like this article.