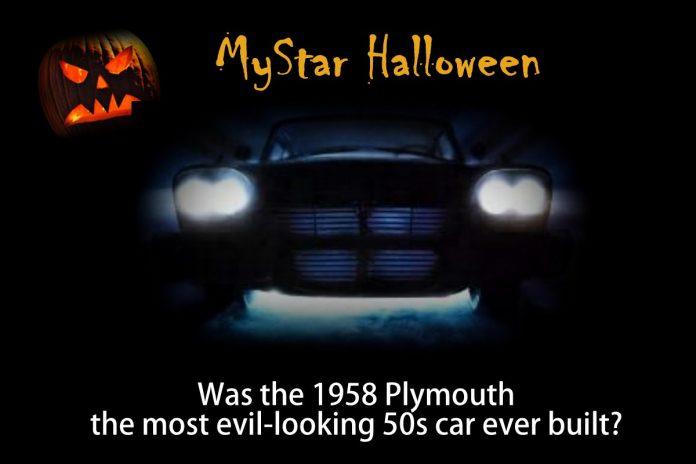 Halloween is a great time for spooky things, so MyStarCollectorCar decided to pick some 50s cars that are more evil-looking than the legendary spooky car called Christine.
Christine—for the benefit of those who haven't read the book or seen the movie–was a 1958 Plymouth that was possessed.
The answer is an emphatic no.
The 1950 Buick was a good example of a car that looked like it would chew you up and spit you out– thanks to its massive grille.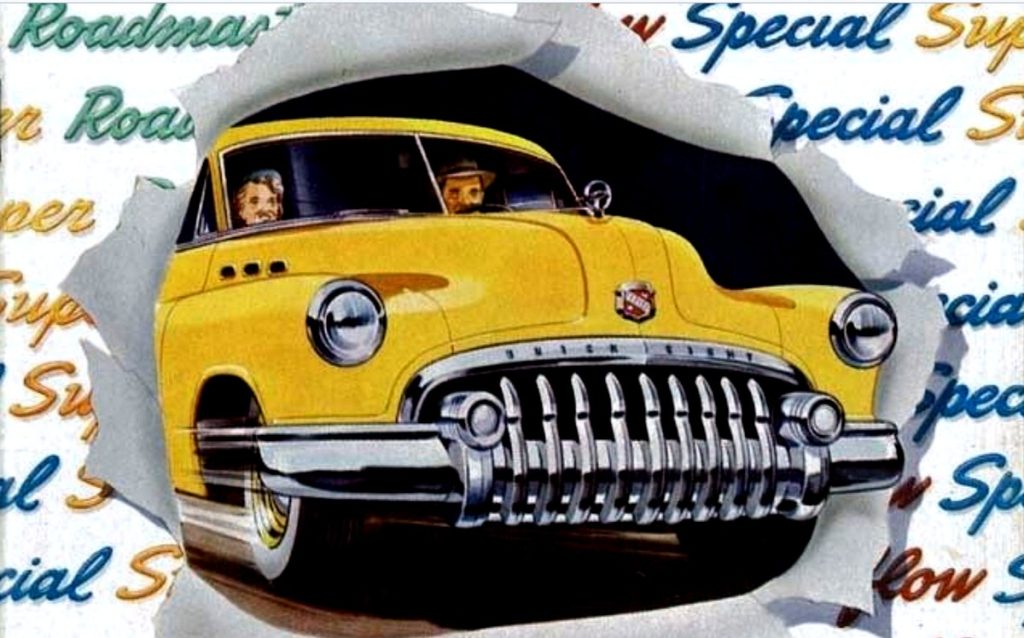 There's no doubt the stylists at GM had a shark fixation because this car is all metal teeth. Any guy who was unfortunately mowed down by a '50 Buick could easily ID what kind of car smoked him—the biggest problem would be surviving the impact.
The '55 Cadillac was another great example of another evil-looking car. This car was all front end and a mile wide–sheer presence was its biggest strength because guys who drove '55 Caddys were movers and shakers. A '55 VW Beetle didn't cut it if you were trying to impress your neighbors.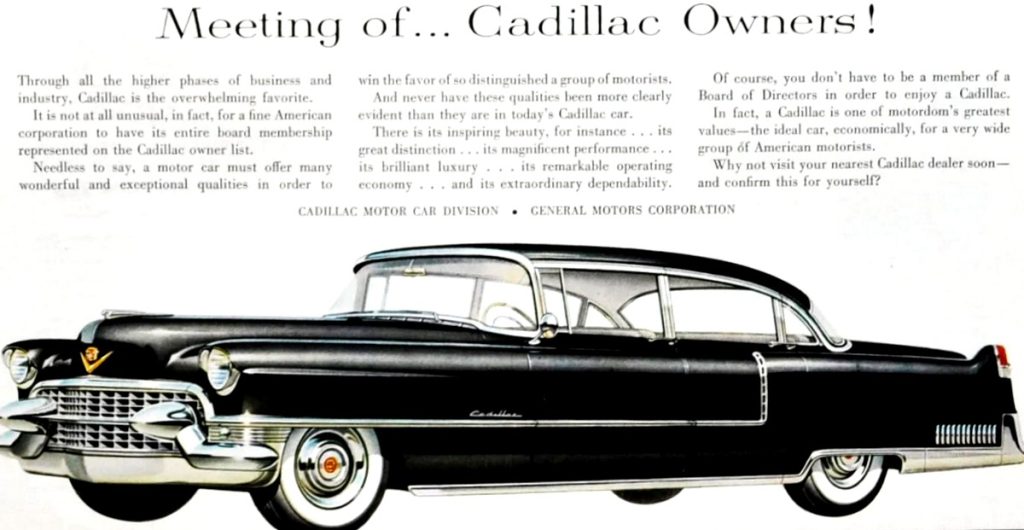 The grille isn't a grille—it's a gaping maw. The massive bumpers were impressive enough, but the Dagmar bumper guards were placed less for protection and more for impaling. These Caddys were built for high-end buyers, but nothing in the sales brochures said they (or their cars) had to be the good guys.
The same philosophy applied to buyers of the 1958 Lincoln. These cars were heavyweights—just like the Cadillacs, so they too had to have a presence that went far beyond a '58 Ford sedan.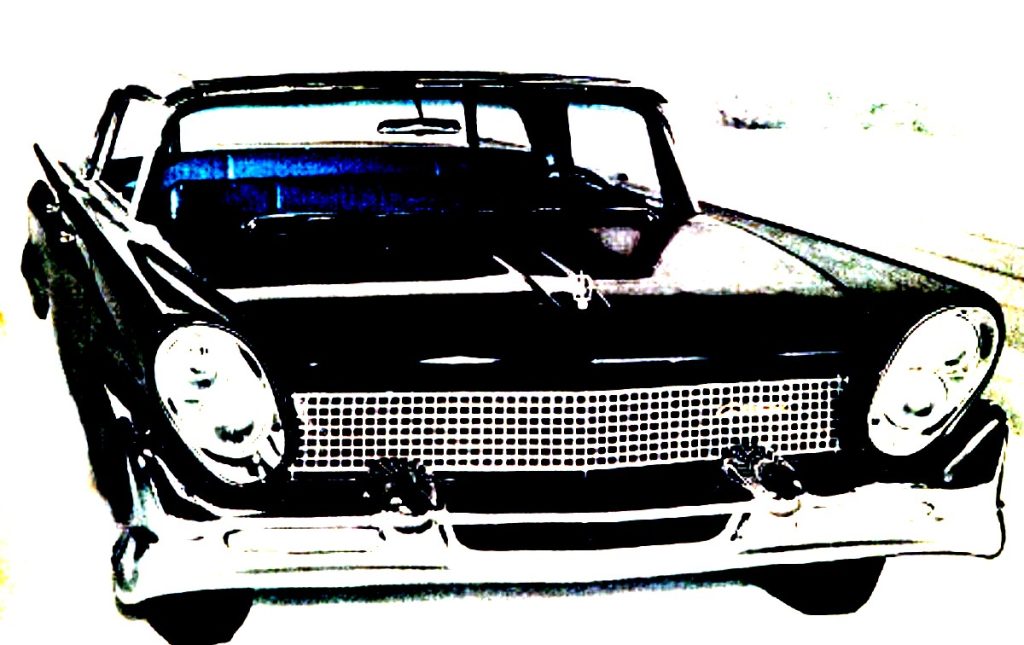 The 1958 Lincoln had canted headlights. That feature in itself gave these big cars an evil frown that fit a bad guy image, because bad guys don't go around with big smiles 24-7. The '58 Lincolns lit up tilted headlights at night—that was spooky enough in 1958.
The headlights framed a big grille that may not have had the toothy grin of a '50 Buick, but it did fit nicely between those evil canted headlights. The massive bumper was just icing on the cake—as were the mini-Dagmar bullets on the bumper. They could definitely impale an unlucky jaywalker.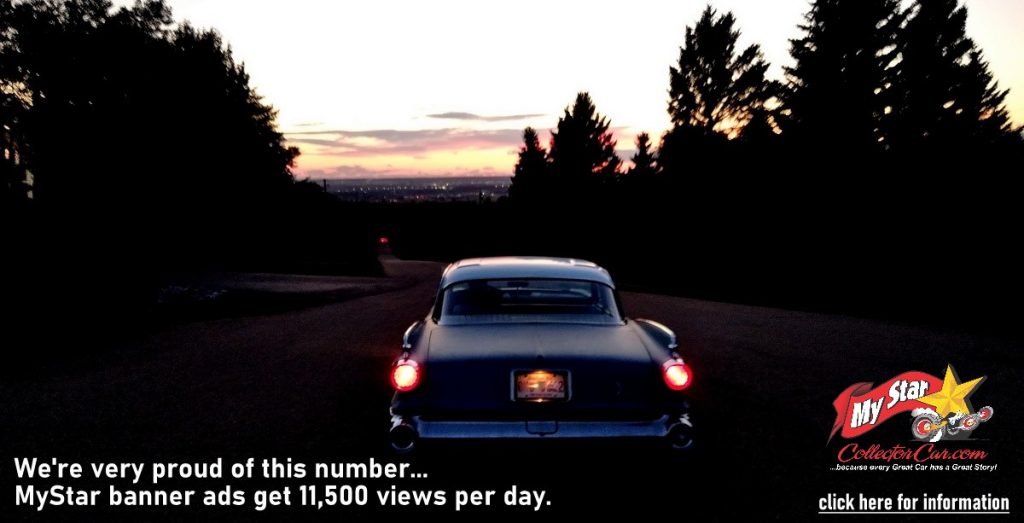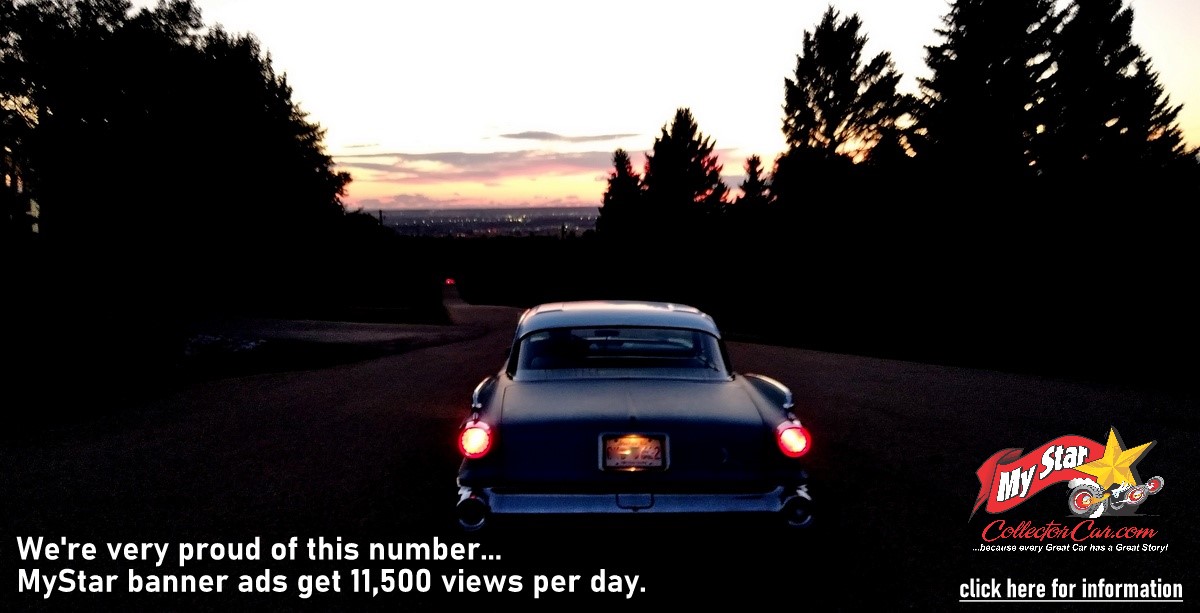 Christine should have been a 1959 Dodge if the goal was to define the most evil-looking Exner era 50s fin car. The front end of a '58 Plymouth is clean, functional, and pleasant in its own way.
The 1959 Dodge is the opposite.
The '59 Dodge looks angry because the curve of the eyebrows go down and they're fitted with massive stainless trim to emphasize just how angry this car is–the massive fins are like a great white shark with taillights. There's a big grille under those angry eyes and a big bumper to mow down anyone who messes with a '59 Dodge—Christine is its wimpy cousin.
By: Jerry Sutherland
Jerry Sutherland is a veteran automotive writer with a primary focus on the collector car hobby. His work has been published in many outlets and publications, including the National Post, Calgary Herald, Edmonton Journal, Ottawa Citizen, Montreal Gazette, Saskatoon StarPhoenix, Regina Leader-Post, Vancouver Sun and The Truth About Cars. He is also a regular contributor to Auto Roundup Publications.
Please re-post this if you like this article