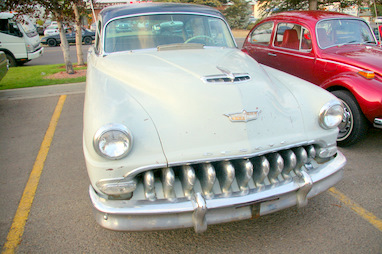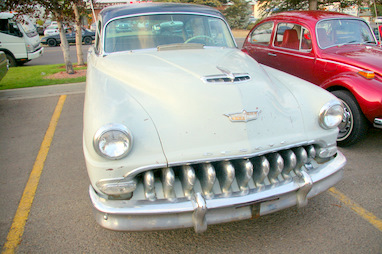 Craig Maize was not a typical owner for a 1953 DeSoto four-door sedan when we met him at a car night.
He is a twenty-something guy who would look right at home behind the wheel of a modern tuner car.
'The reality is that Craig really wasn't looking for a car from several decades before he was born, but that is how it turned out for a young owner and his old car.'
Craig knows his way around anything with an engine, so the simple flathead inline 6 was a minor challenge to his talents.
The car had not been running for a very long time, but careful preparation brought the old-timer back to life quite quickly under Craig's approach.
He got it fired up and new points, plugs and wires made it run like a top for Craig. The long time-out for the DeSoto meant that a brake job was in order, as well as rims and tires.
Craig got lucky in another way that is not typical of true barn finds: Mice had not turned the DeSoto into a condo for wayward rodents. Most car guys will agree that a mouse-free car is like a lotto win for its rarity. The cats on the DeSoto's farm were clearly more ambitious than most barn cats.
The car is a true survivor from an era of change in design from Detroit. It probably served a noble purpose as a kid-hauler from the Ike years.
But now it is the property of a young owner with no current plans to alter the Desoto into something a little more radical. For now, Craig can appreciate a comfortable 60 mph ride down the highway in his unusual blast from the past.
'He knows that he will arrive in style, if not fast, and that is what really matters to Craig.'
Jim Sutherland