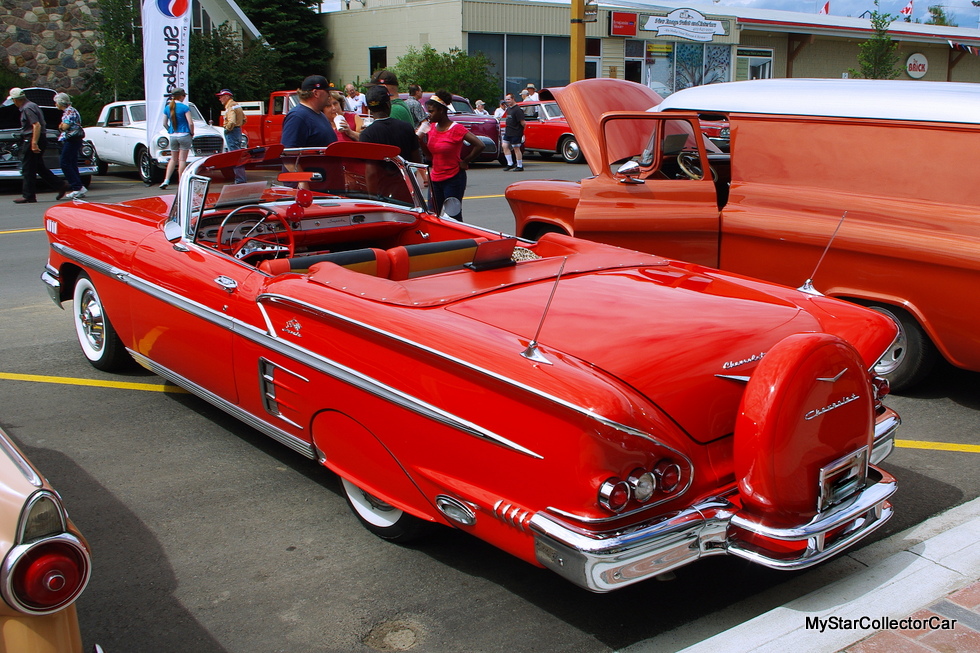 American Graffiti turned a lot of guys into '58 Chevy Impala fans.
'Ron Howard piloted one of the finest examples of the first edition Impalas ever captured on film in the cult classic for car guys.'

Values climbed over the years to a point where a '58 Impala is worth more than what an average house cost in the 1980s.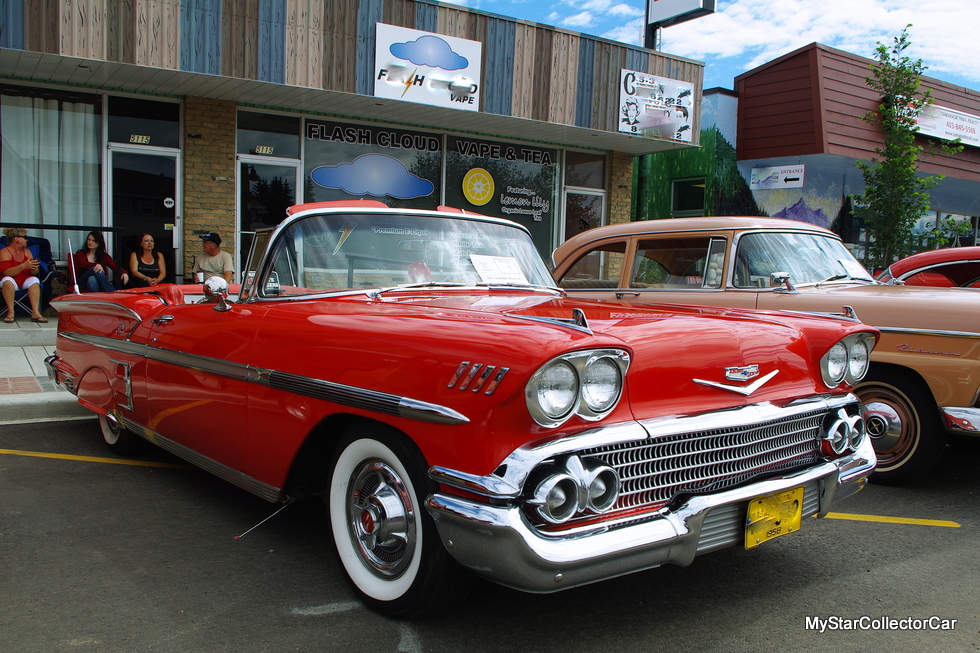 Bob Kuttnik was a fan of the '58 Impala long before the move turned them into rock stars. He said "he wanted one because one of my friends had one".  The 1958 Impala came from the late 50s "presence era" because every manufacturer shot for styling beyond the stars. Bob summed it up this way: "You could drive down the street in one of these and everybody knew what it was". That's an understatement to the next level.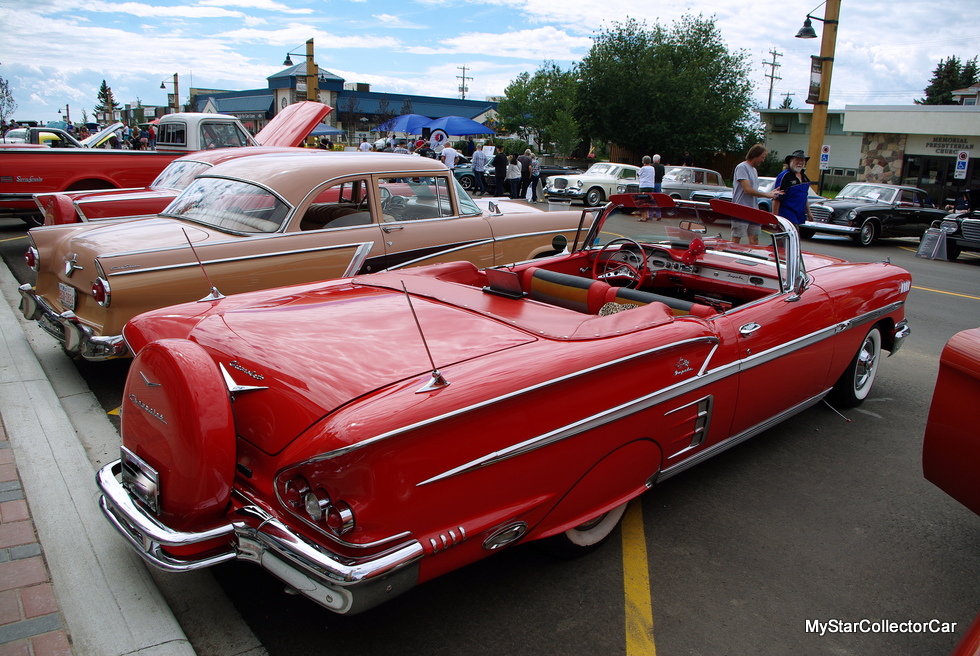 Bob found his '58 Impala convertible back in 2008 and he's given it a semi-retired life. He takes it out to a weekly show in the summer but he rarely drives it more than 60 miles at a time.  Bob has one hard and fast rule with his convertible as he explained,  "The top goes down as soon as it comes out and it rarely goes up after that until winter".  The convertible philosophy may be lost on some owners but Bob is definitely a convert to the topless driving experience.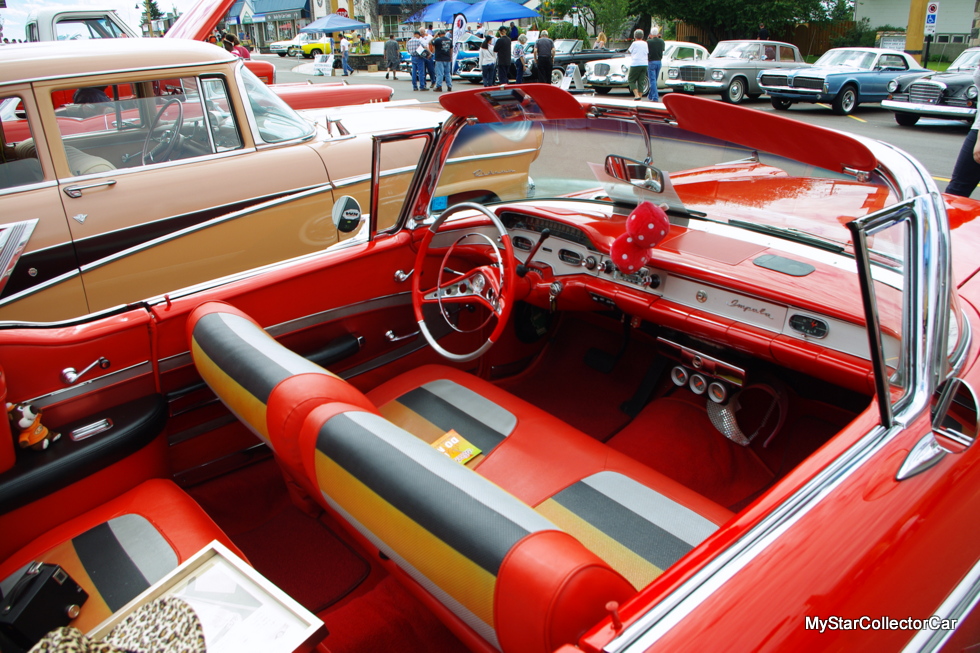 This is not a factory correct car but it encompasses most of what defines a 1958 Impala. The engine was a 283 out of the factory but the Impala now has a 327 350-horse V-8 under the hood so it has considerably more punch than it did in 1958. The car retains the original valve covers and air cleaner plus it has the coveted generator "everyone wants" because it has the original power steering shaft.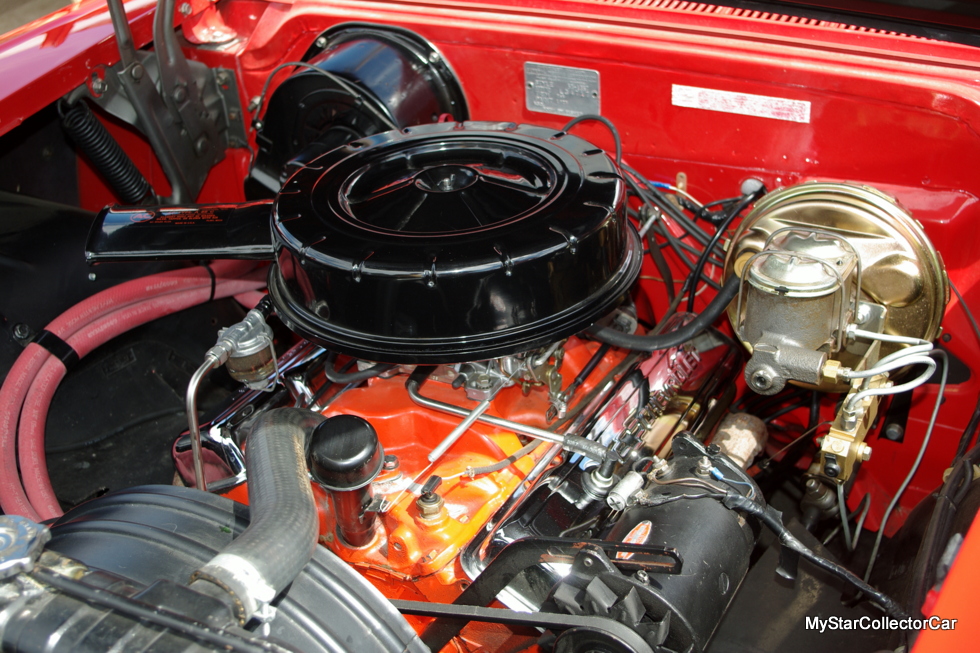 Bob went straight to radial tires because bias tires are a little dicey in today's traffic—Bob described it as "like being drunk going down the road". Bob as a few other departures from stock like the gauges hidden in the Kleenex dispenser to monitor the 327's vital signs.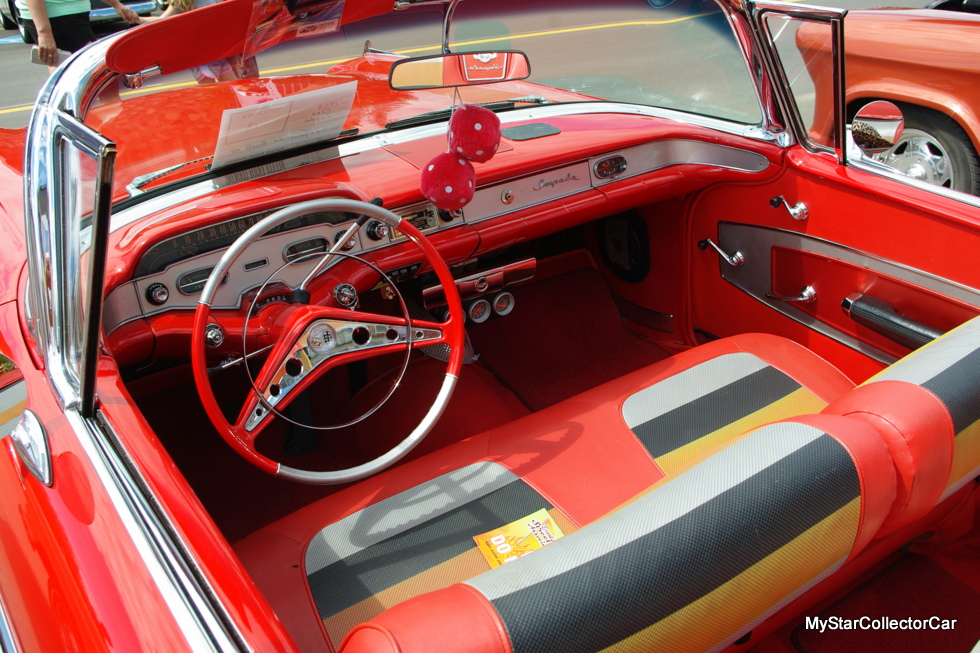 This car has seen parade duty so Bob added an electric fan because the "stop-go-stop-go" is brutal on an engine. He said it "sure helps" with spiking temperatures under those conditions.
This '58 Impala is a light duty ride now but Bob still appreciates the factory power steering which he described as "pretty light" on the road.
Bob categorized this convertible as an "on the go all summer" car because he has a number of regular events and the Impala is his default ride to all of them.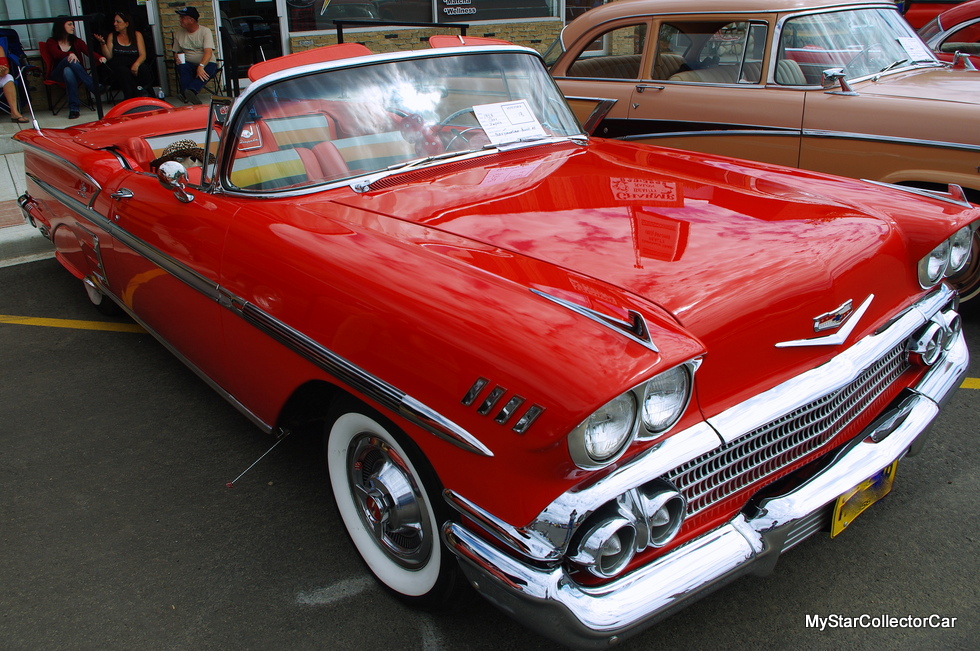 Bob was non-committal about the future of the classic Chevy because he may be a disciple of the car as a relatively factory correct car but his son has other ideas. He's a hardcore truck guy with only a passing interest in the Impala so the first thing he did was evaluate the space under the hood.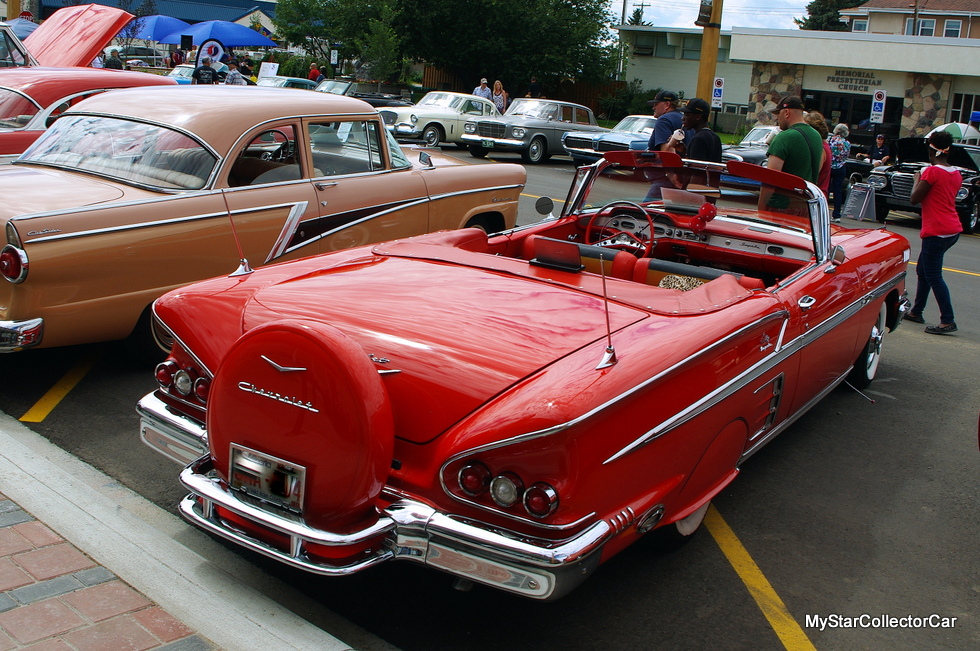 His son thought "a 572 would fill it in better under there" but Bob is far more dedicated to the original concept of a '58 Impala convertible although he did have one thought. He admitted he'd "like to have a five-speed standard" but the reality is simple—this car is pretty close to perfection on its own merit.
'The end of the story on Bob's '58 Impala is pretty simple—file it under 'always wanted'.
Jerry Sutherland
CLICK HERE to Like us on Facebook
CLICK HERE to Follow us on Twitter
CLICK HERE to Follow us on Pinterest
**Please re-post this if you like it.