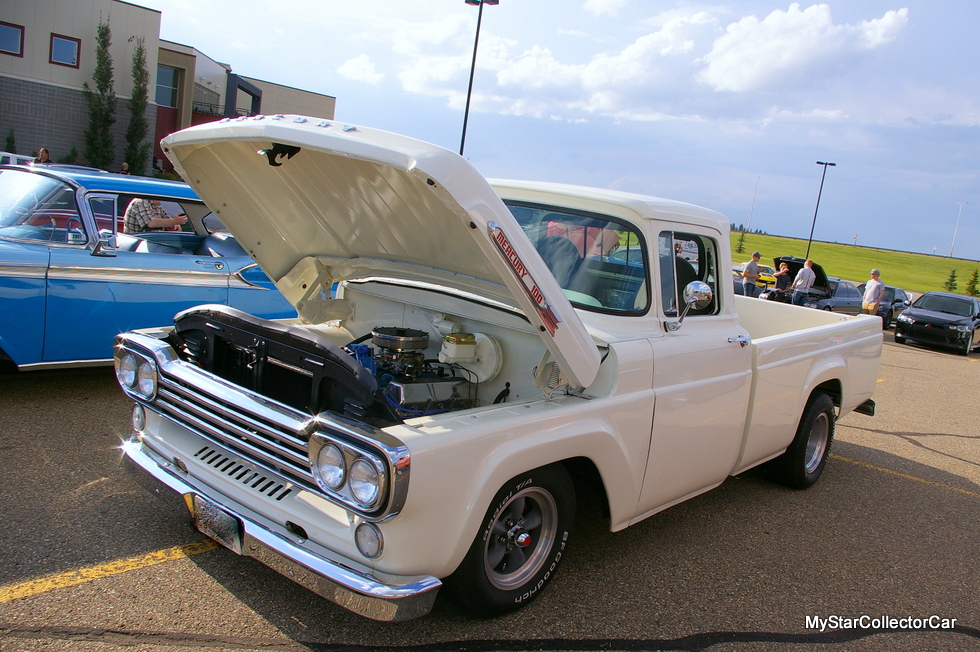 MSSC readers south of the Canadian border always do a double-take when they see a story about a Mercury truck because no such beast existed outside of Canada.
'The Mercury M Series trucks were essentially a re-badged, slightly upscale Ford pickup truck and were sold by Canadian Lincoln-Mercury dealers during their 1946-68 production run in the Great White North.'
We discovered a 1958 Mercury M-100 pickup truck and decided to get the story behind this resto-mod Canuck truck.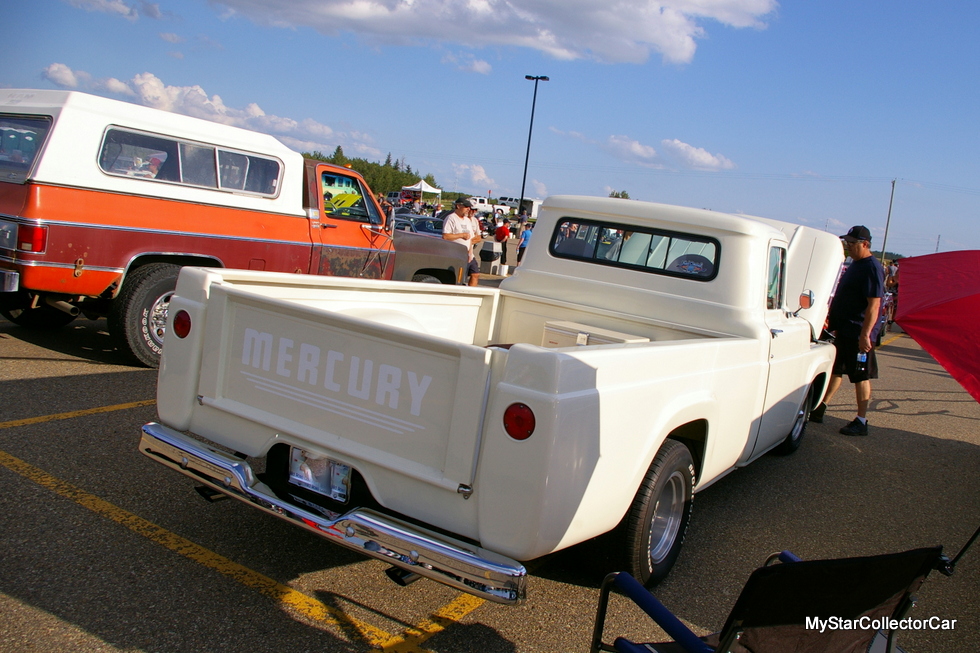 Owner Dwight Pederson was happy to oblige and showed us the war wounds on his hands to prove he was heavily involved in the restoration of his Mercury pickup.
The truck was previously owned by Dwight's brother in law and was retired from the road in 1972. The Mercury was a basic six cylinder three-on-the-tree model and Dwight decided to change that game.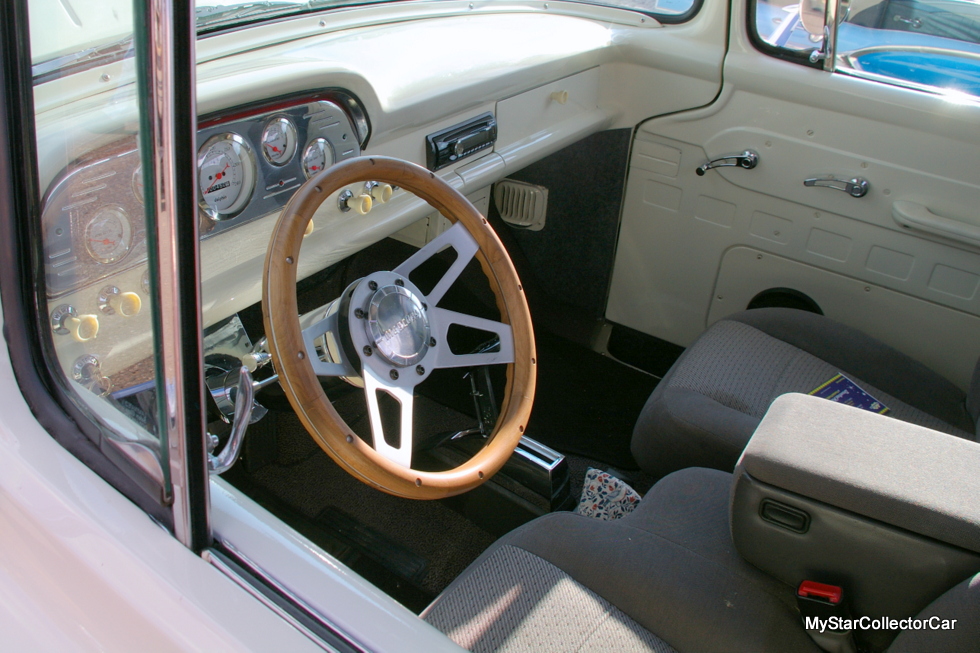 He installed a 1972 351 Cleveland backed up by a C-6 automatic and a 1985 Ford rear end. Dwight also installed a Mustang II front end on the truck to upgrade its handling potential.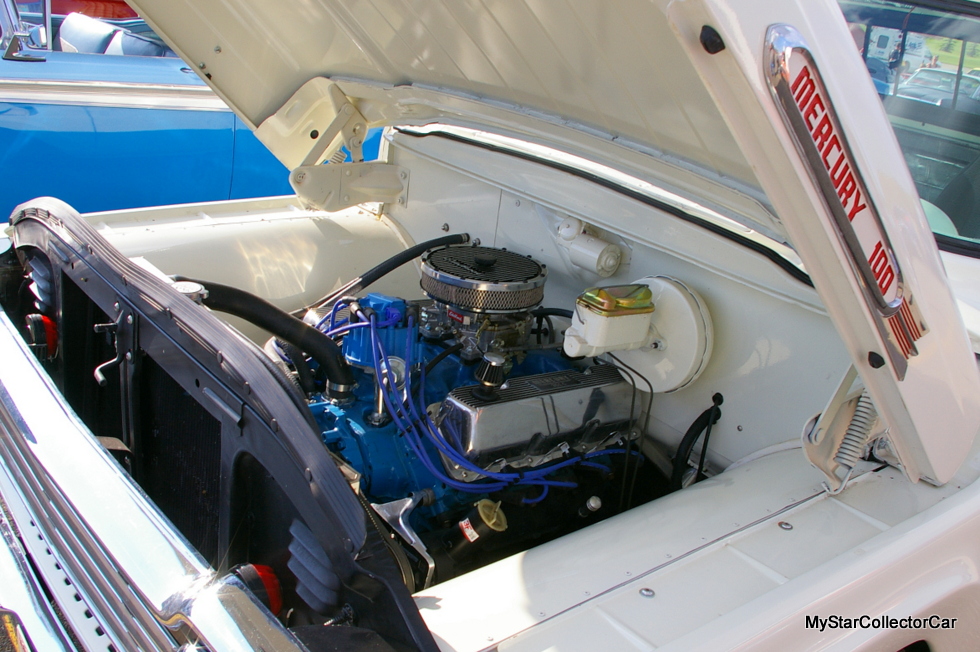 Dwight always liked Mercury trucks from this era because he drove one on his summer job when he was a kid, so the opportunity to purchase his brother in law's Merc was too tempting to resist.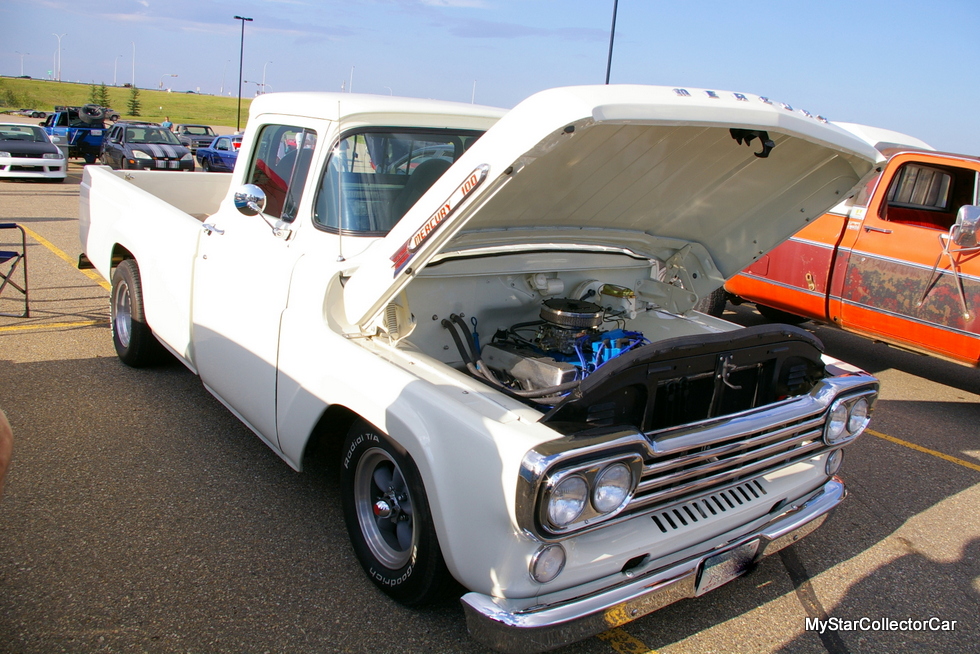 The process to resurrect the truck was a long one for Dwight. In fact, Dwight told us he "worked on it steady for about six years" and that every "piece was a puzzle" along the way.
Dwight is neither a mechanic or body man by trade, but he had enough talent to tackle a very difficult build when he took on his Mercury project. He had another major factor in play on this build–the full support of his wife Sharon.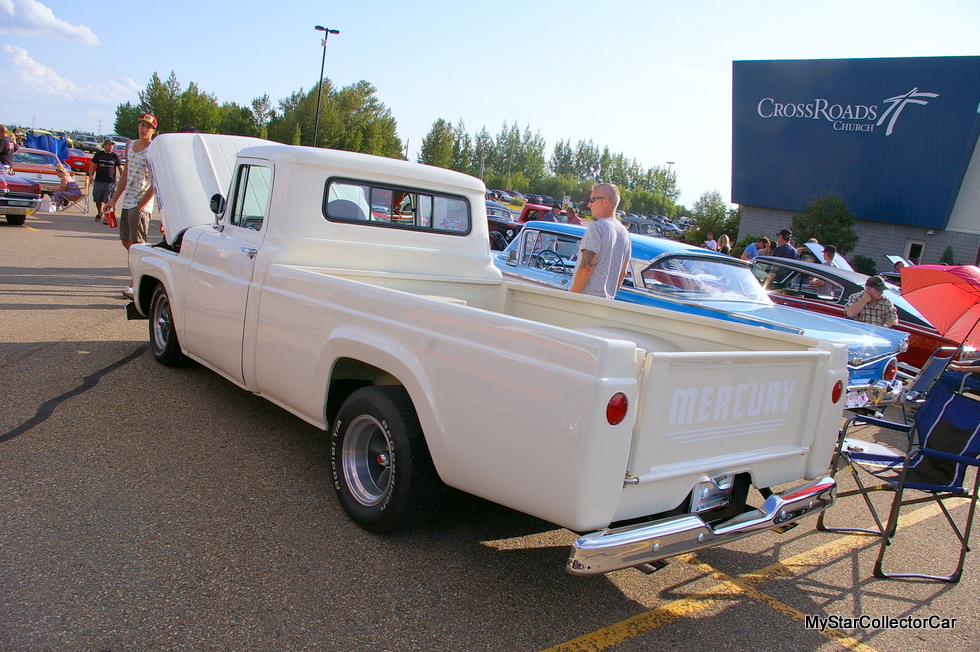 Dwight wanted to maintain as much of the original style as possible on the Mercury, including its ride height, although he did put a 4-inch drop on the front end to add some rake to the truck.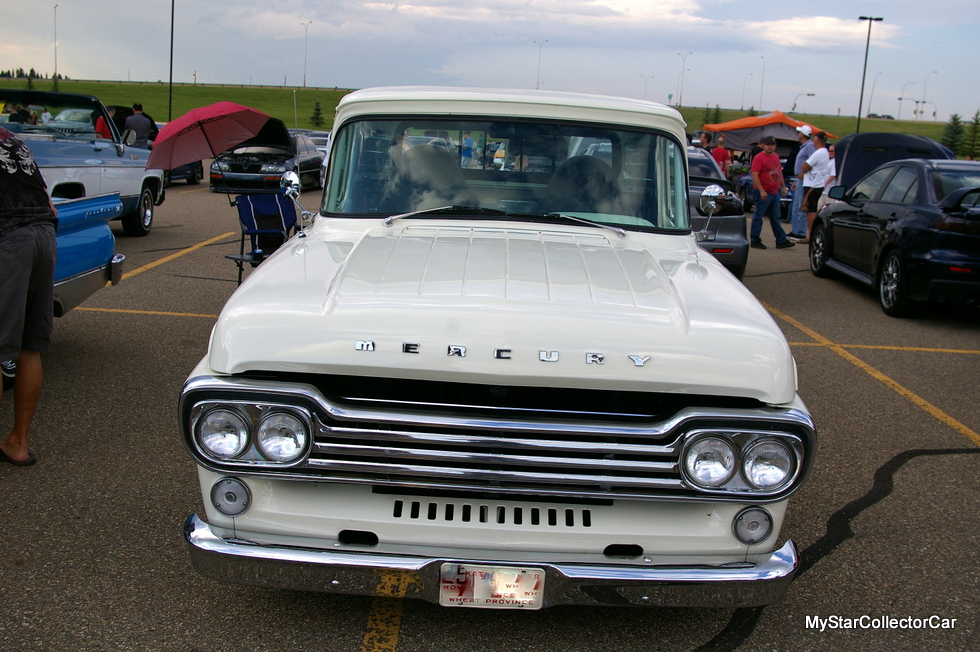 One of the more interesting aspects of the truck was Dwight's use of hockey pucks to boost the cab a little and give more flow to the body lines.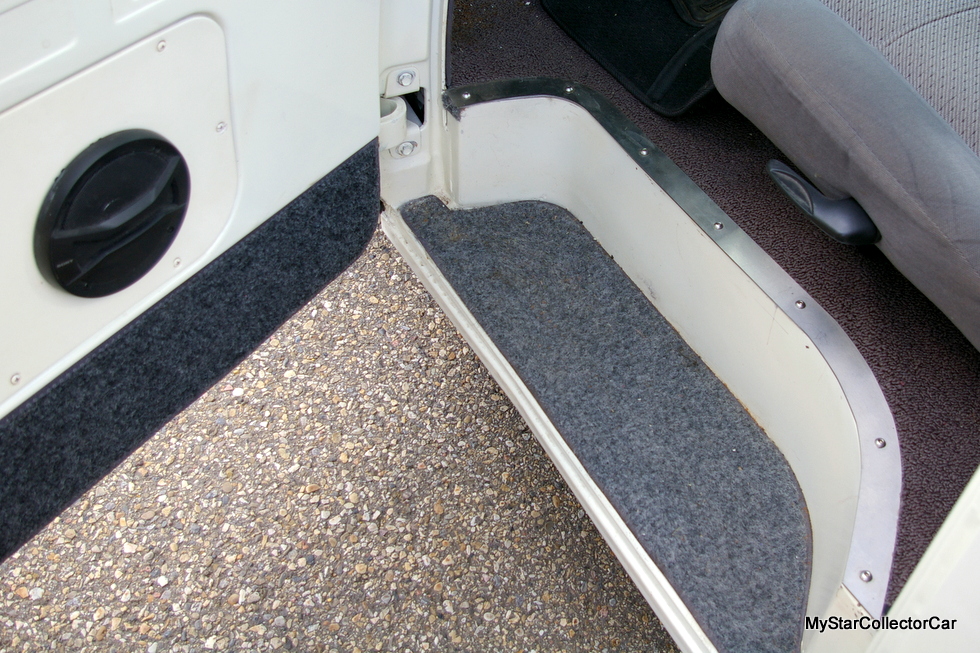 Dwight also removed the gas tank from inside the cab and installed an insulated fuel cell under the truck bed, complete with a pop-up gas cap from a Dodge. He also moved the battery from under the hood to a place in the bed.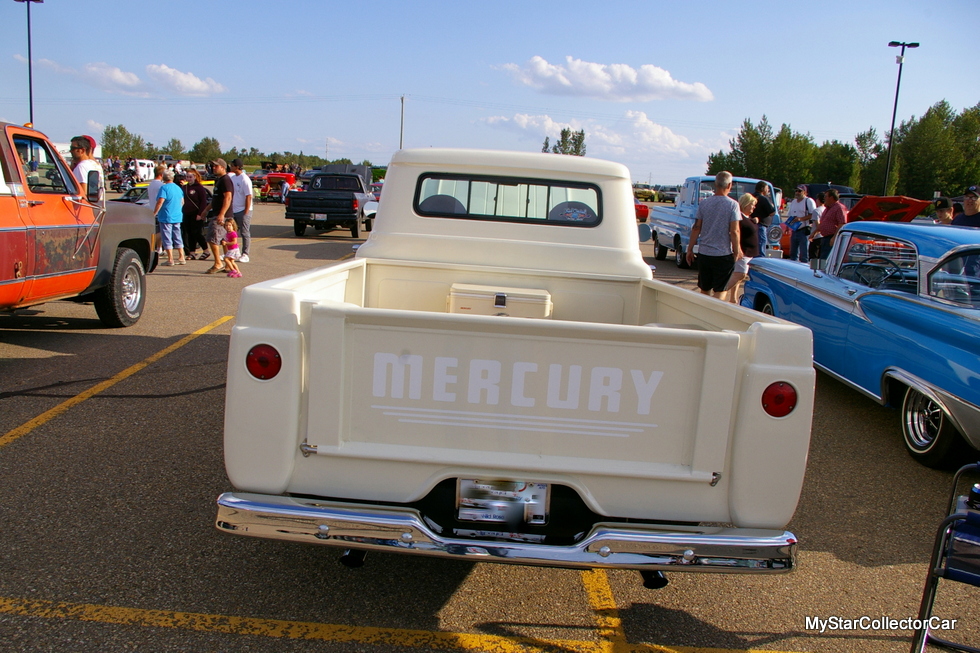 The custom gauge package is an interesting blend of metric (Km/h speedometer) and non-metric (Fahrenheit temperature gauge) because Dwight was comfortable with these measurements.
The Mercury has an electric fan and a custom radiator overflow container that looks suspiciously like a famous brand of Kentucky whiskey. Dwight also added an aftermarket rear bumper and a slider rear cab window to the list of improvements.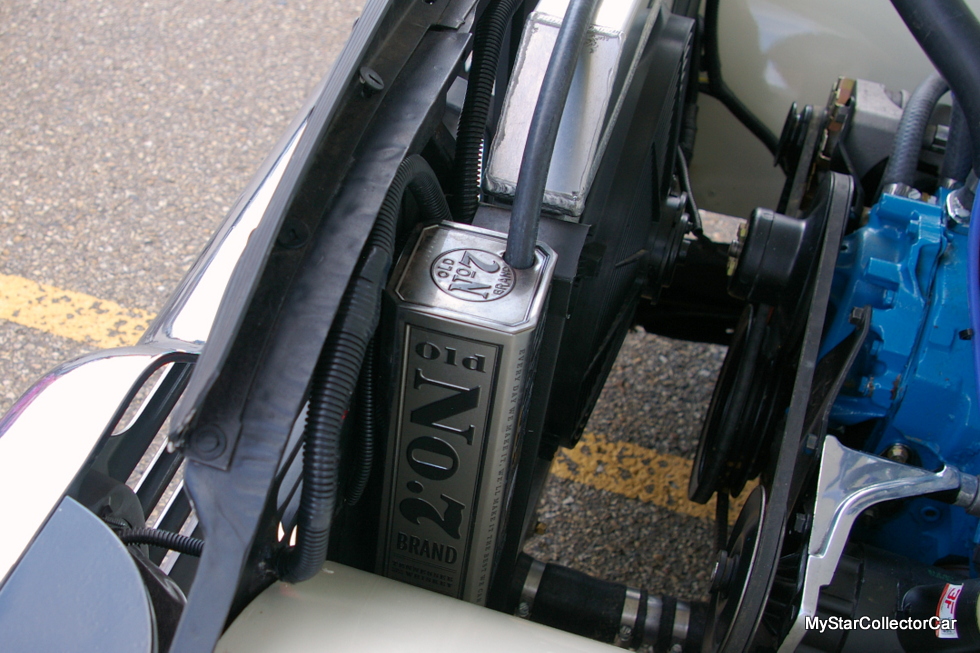 The slider window likely helps to keep the cab cooler because Dwight has resisted the idea of aftermarket AC in his truck.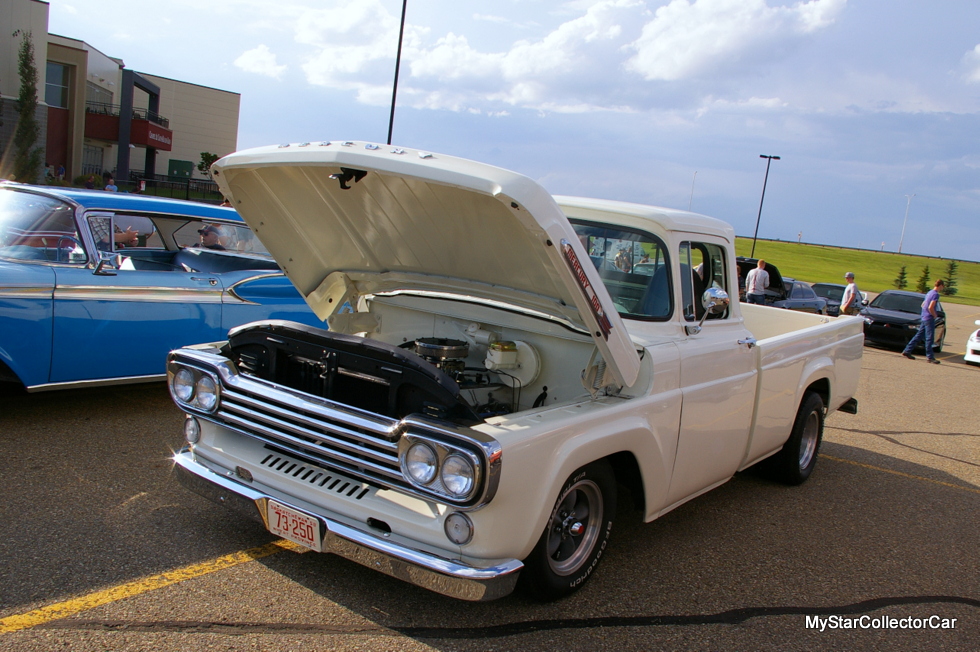 The net result of Dwight's hard work is a very cool all-Ford resto mod that draws plenty of attention on the street.
We will give Dwight the last word on his Mercury truck when he told MyStar that he was "finally in it and not under it".  
Jim Sutherland
CLICK HERE to Like us on Facebook
CLICK HERE to Follow us on Twitter
CLICK HERE to Follow us on Pinterest
Please re-post this if you like this article.