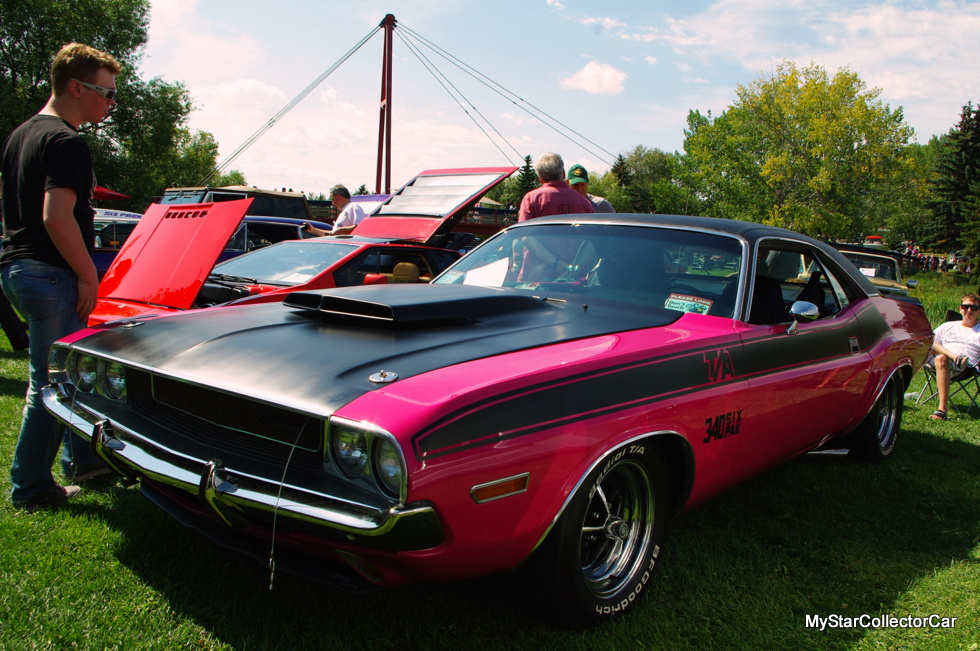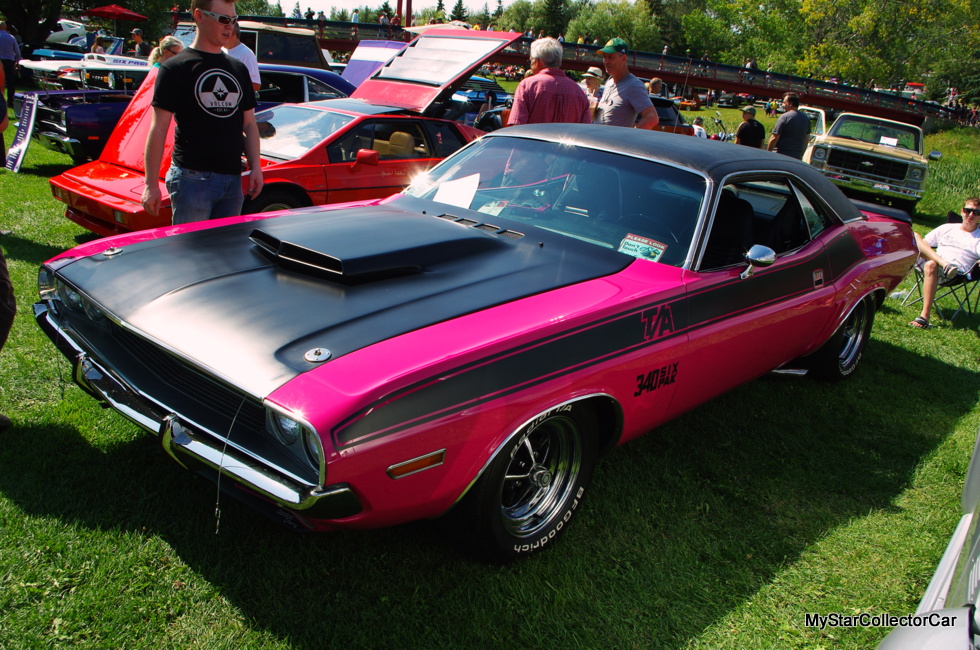 Some of the most valuable cars in collector car world are pink—Mopar pink.
'There were so few takers on the Panther Pink and Moulin Rouge options these cars are now the Holy Grail for anyone who loves vintage Mopars and the prices reflect the demand.'
That's the investment side but how about the personal side of a pink Mopar?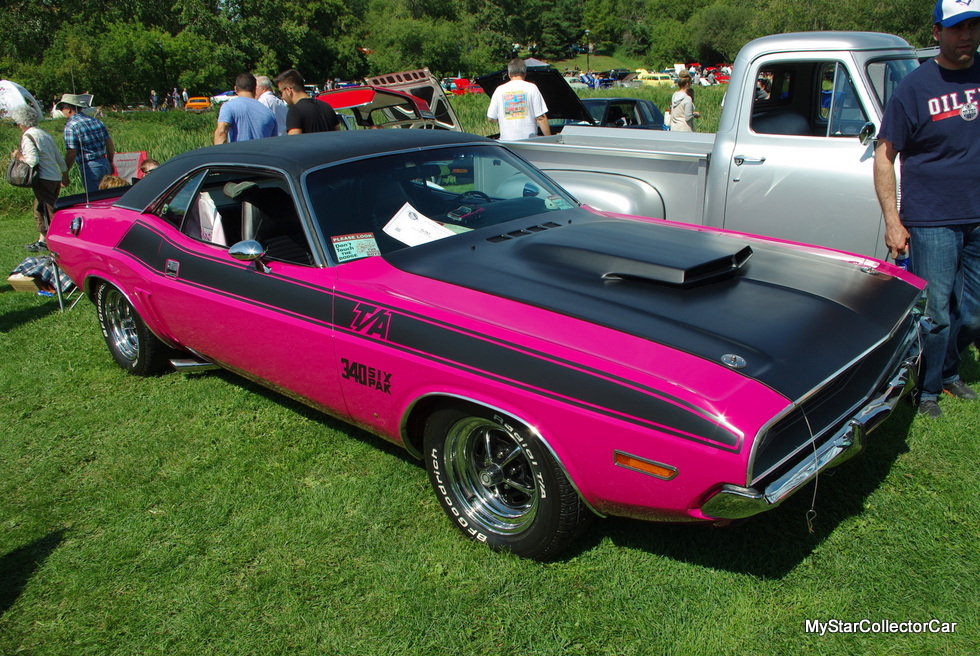 Cecil Perry is well aware of how rare his '70 T/A Challenger is, but it never came from the factory with a pink hue. He changed the paint for a really good reason despite the purists who give him a little flak for the change.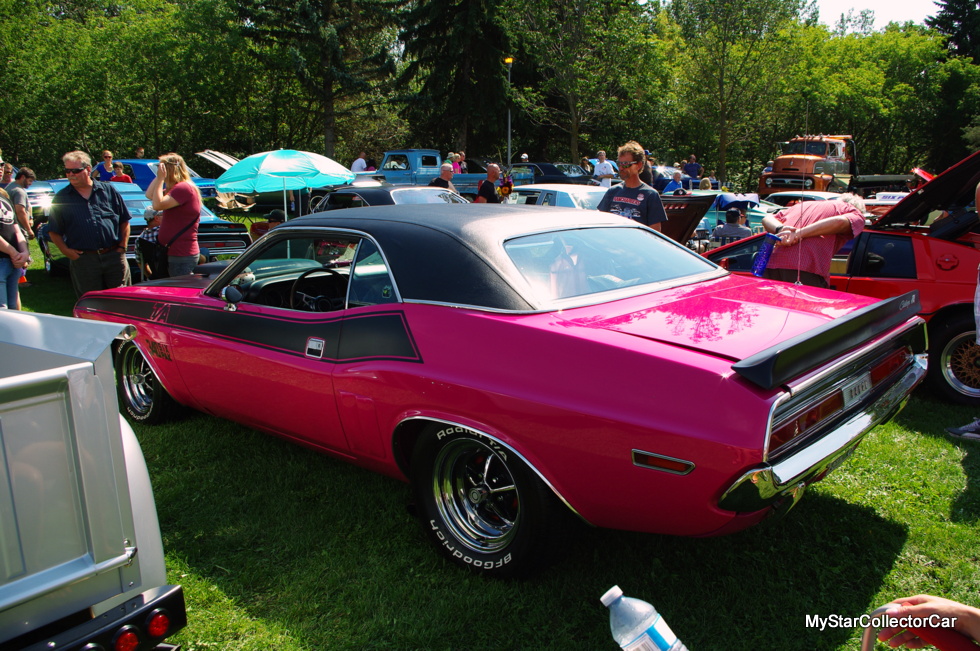 This was not a pristine survivor by any means because this T/A was a basket case. Cec explained how the "driver's side A-pillar was gone along with the front cowl and so were the front floors" because this car originally from Vancouver, BC and ended up on the US east coast. He said he "peeled back the vinyl roof on the pillar and it was paper thin underneath". He said this was "a parts car at best" if it wasn't a T/A.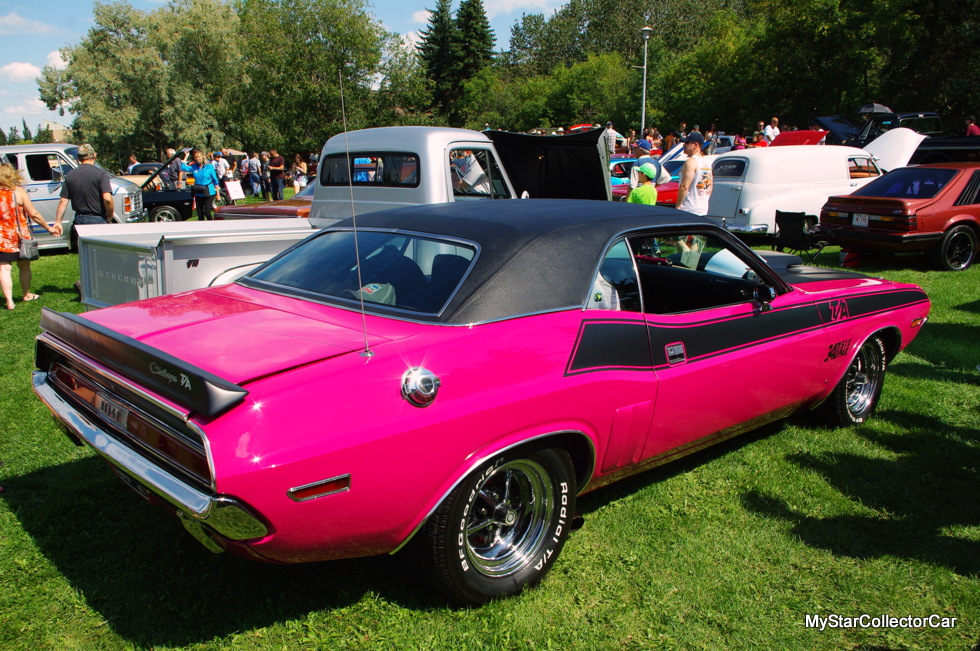 Cec explained how this was a massive rotisserie job because of the history and he did depart from stock in other areas. The car was "all dented up and one fender was pushed in but they're still the original fenders". He also mounted the A/C under the power steering pump but he ran into problems with his custom fabricated bracket when the brand new compressor developed a big crack. Cec was under a time crunch for an upcoming trip so he had to make a new one and write off all his work on the original bracket.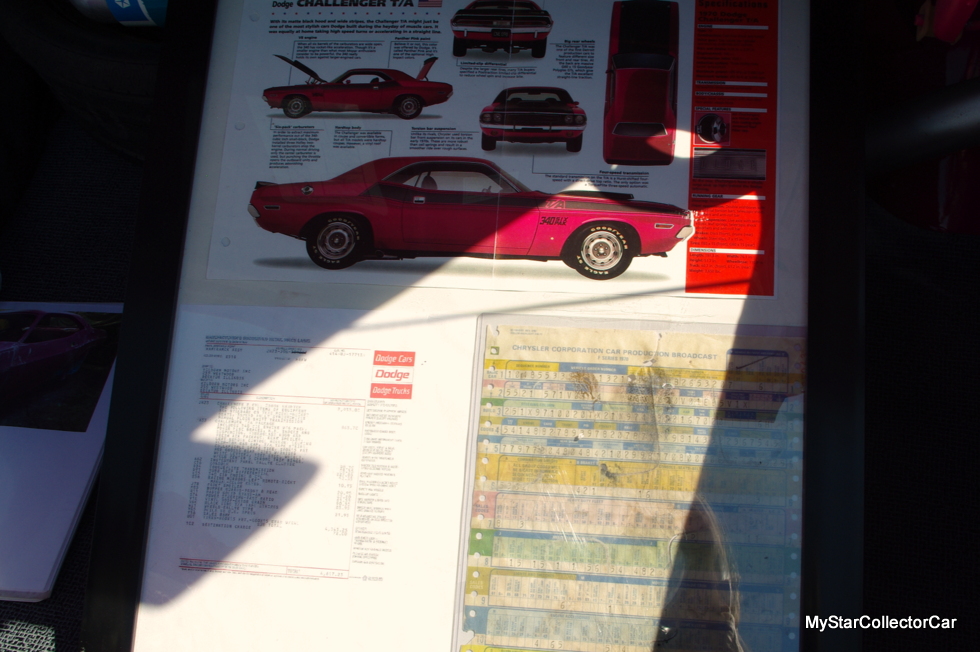 Cec is the guy behind the project. He did "everything except the engine" because he "didn't want to buy it", he wanted to build it. He said. "When I'm standing next to a guy who has 200K in his and he bought it I know who's having more fun".
The stock 340 is long gone now and this T/A has a 600-horse NASCAR truck engine under the hood backed up by a 5-speed. Cec said it runs "a little lumpy with the solid lifters" but it's a great driver.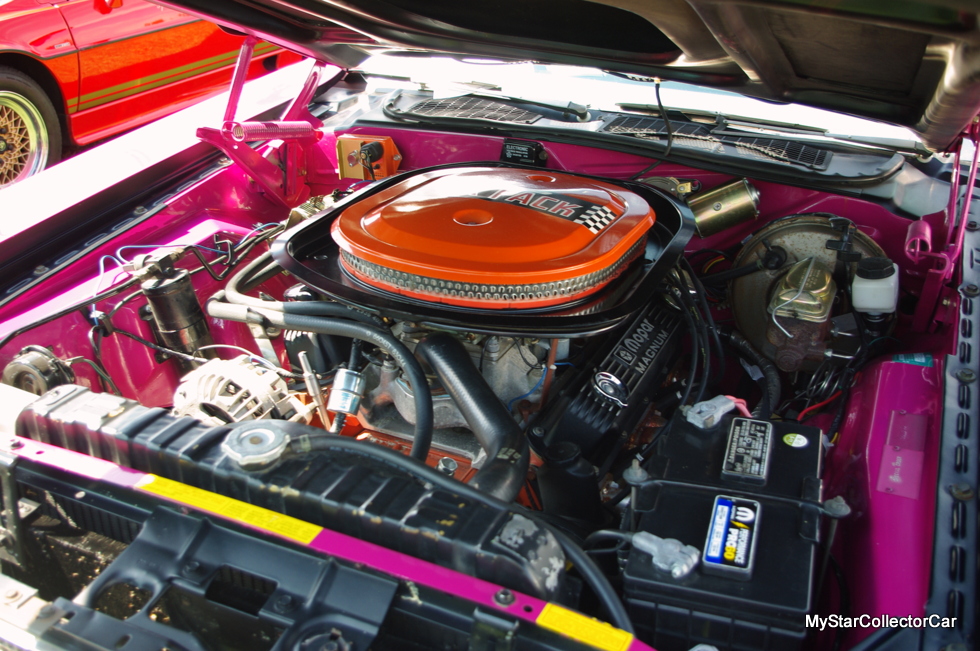 The driving factor is huge with this T/A because Cec confessed his shakedown cruise was a trip across Canada to Labrador. He drove this car just under 5000 miles and the Challenger T/A passed the test without missing a beat. Cec said he literally drove it through the gridlock of 90 degree summer downtown traffic in Montreal and the car never even came close to overheating but he admitted, "It was freaking me out".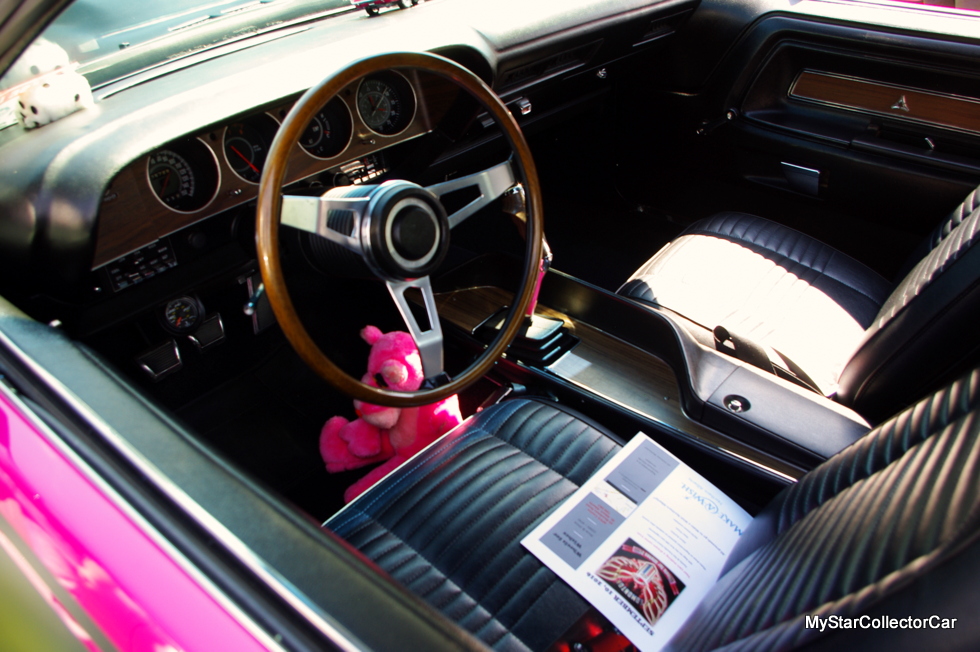 The rest of the trip was even more grueling because there was a 300-mile stretch of gravel road and Cec had to idle the car in first gear so it took "the best part of 24 hours". He wrapped the vulnerable parts of the paint in plastic and added some mud guards—the T/A came through unscathed with "a few war wounds" but it was a true test for the new power train.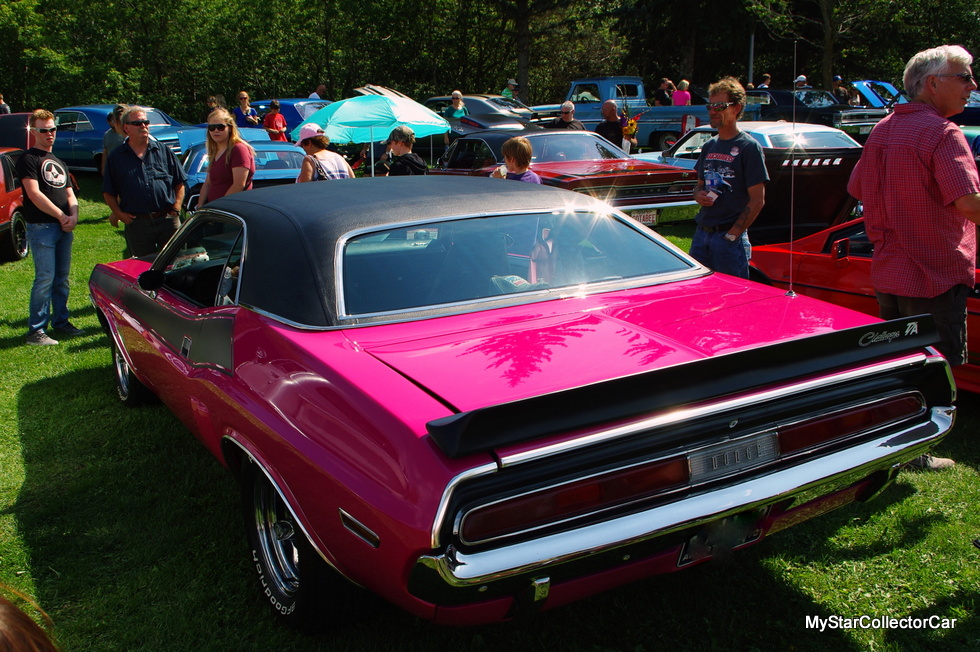 This Challenger is a beast. Cec said it " wants to go at 80 miles per hour so that seems pretty slow"  and he capped off the trip with a picture of every province on the way during his breakdown run.
The car wasn't Panther Pink from the factory but there's a reason it was switched. Cec had it on the rotisserie at the same time he found out about a brand new granddaughter. He went straight to pink to celebrate her arrival because she will be the new owner of this classic Mopar when she turns 16. She's already spent lots of time in the T/A so she knows the turf.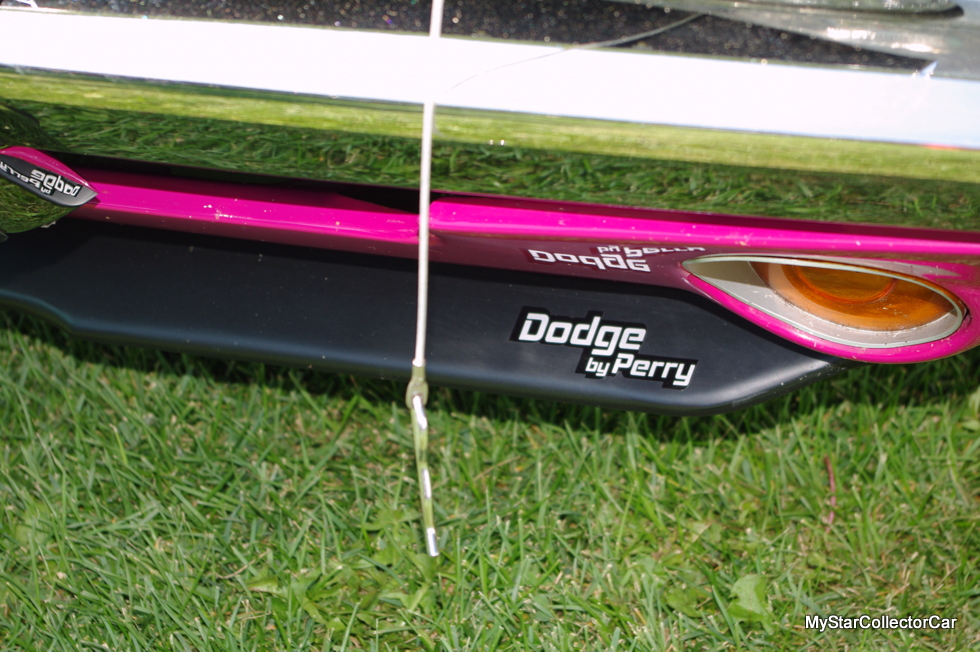 Cec put it this way—she's six now so "he gets to own it for another ten years".
Jerry Sutherland
CLICK HERE to Like us on Facebook
CLICK HERE to Follow us on Twitter
CLICK HERE to Follow us on Pinterest
**Please re-post this if you like it.