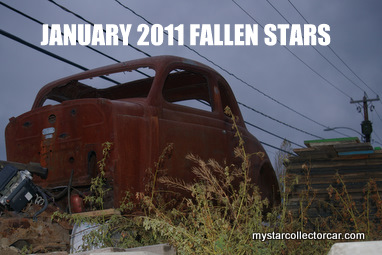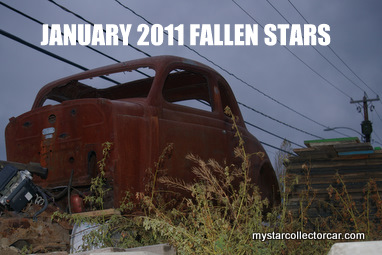 Some of these Fallen Stars are never going to rise again while others are simply in a state of hibernation.
Some of these vehicles are already in or will go to welcoming homes while others will set a divorce mechanism in motion.
Whatever the future holds for these leading players in a better yesterday, they'll always be Fallen Stars in January 2011.
Jerry Sutherland @mystarcollectorcar.com
For more Fallen Stars click here-https://www.mystarcollectorcar.com/3-the-stars/fallen-stars.html