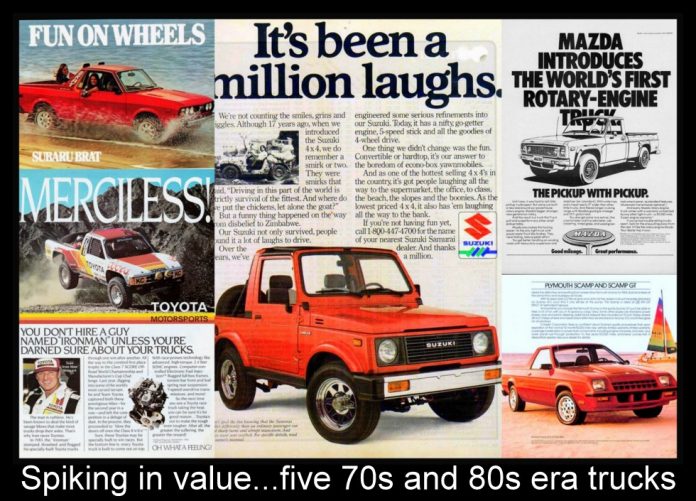 I saw a Subaru Brat in traffic a few weeks ago and it stood out for a few reasons.
One reason was simple—you didn't see many Subaru Brats in traffic when they were new and you sure don't see them decades later. The other reason was the Brat's appreciating value because these (and other) trucks are starting to climb in value.
Take a MyStar look at five cool little trucks from the 70s and 80s that are climbing in value.
The first example is obviously the Subaru Brat. This fun little truck had a run from 1978 to 1987 in North America and they were definitely niche vehicles.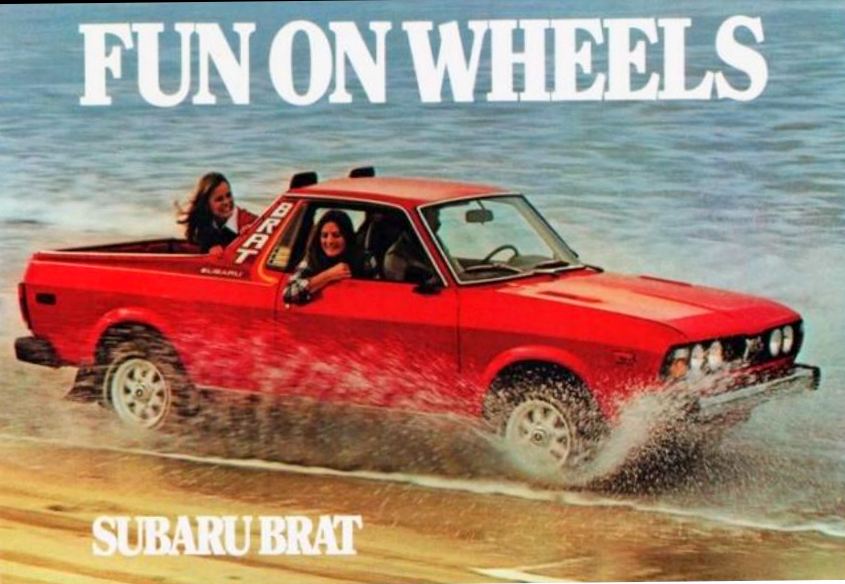 You get a sense these Brats were designed specifically for southern California beaches because they were light, all-wheel drive vehicles with open air rear seats. They weren't practical but over 30 years later the term 'collectability' has nothing to do with practical.
The second example is the Plymouth Scamp. This little truck is unique in many ways because it's one of very few Plymouths ever built with a truck bed.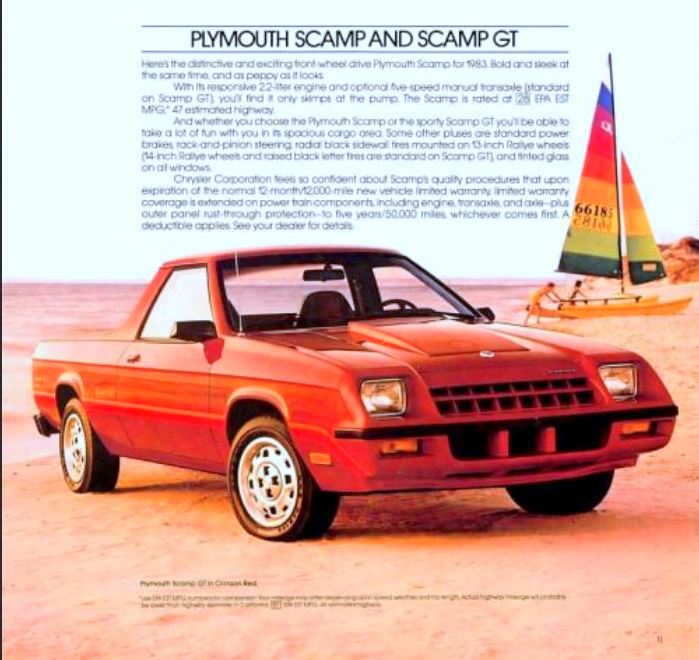 That translates into 'very rare' because they only made Scamps for one year (1983) and if you own the Scamp GT this means you own one of only 1380 ever made. This means your little truck will be like a UFO sighting at the biggest Mopar shows on the planet and that pumps up prices like a 7-11 Slurpee in the middle of the Sahara.
The third example was built in much higher numbers. The Suzuki SJ 4×4 rolled out of the factory for years because they were lightweight, fun and they were rugged in a bantamweight world.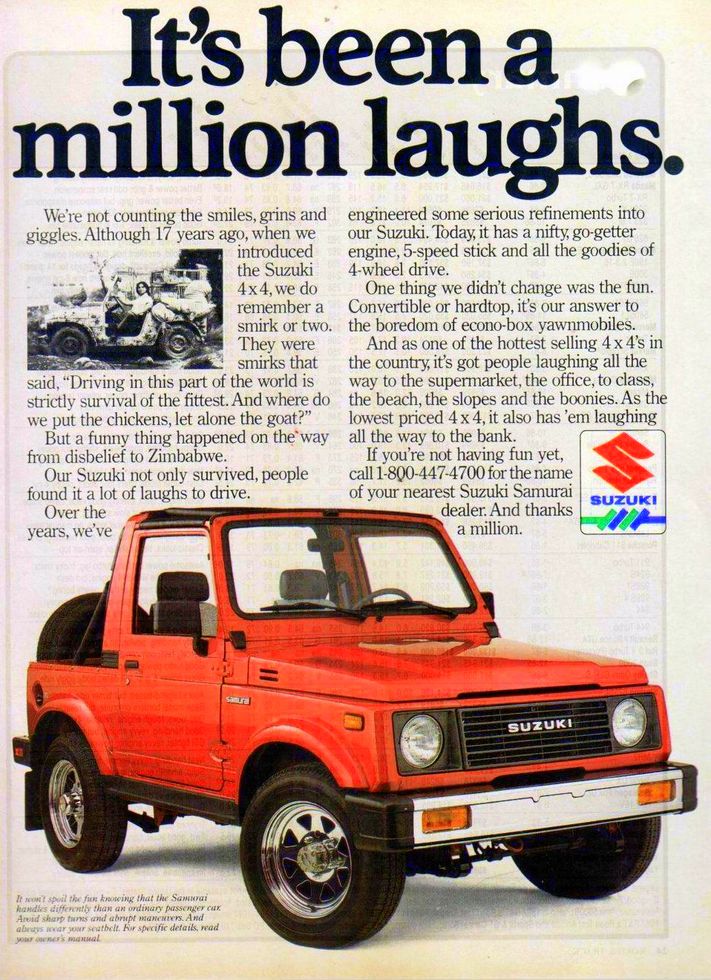 Suzuki made millions of these little 4×4 trucks but now good examples are relatively scarce. Look for a spike in auction sales similar to the classic 60s VW van in the next few years.
The fourth example also comes from the Land of the Rising Sun. Mazda had an unusual concept in 1975 when they plunked a rotary engine into a little pickup truck. They called it the Mazda Rotary Pickup after what was clearly a five-minute meeting over what to call it — but it's a cool little truck.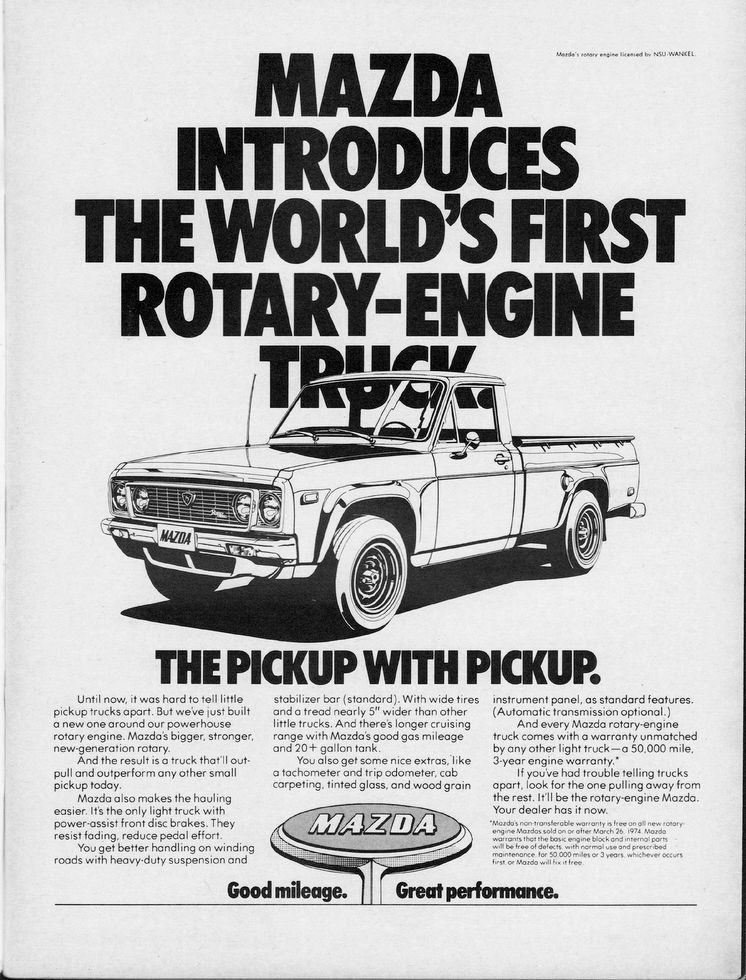 Conventional 70s era Mazda trucks are all but gone now so that makes the Rotary Pickup so rare it should be on the endangered list.
Vintage Japanese trucks prices are climbing faster than inflation in Venezuela so a truck with a factory rotary engine is in the meteoric rise category. If you see one for sale, jump on it like it's a life raft on the Titanic.
The fifth and final example also comes from Japan. The mid-80s Toyota 4×4 pickups have a cult following — and that cult is growing faster than anything since the VW Beetle hit the shores of North America.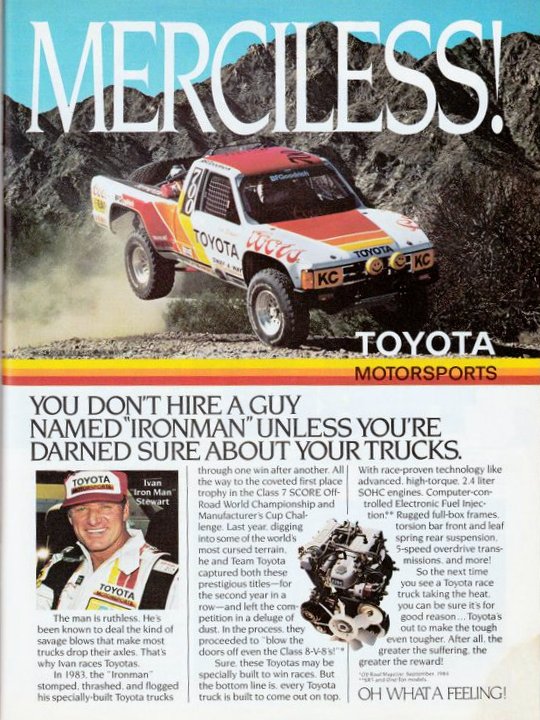 There many reasons for this jump in price but one of the biggest is the next generation. Baby Boomers are typically lukewarm about 80s Japanese iron but Gen X and beyond are huge fans of Toyota so anything related to the company's history jacks up prices faster than Super Bowl tickets in Dallas.
Brat, Scamp or Suzuki J — they all add up to a bullish market for cool little trucks from decades ago.
By: Jerry Sutherland
Jerry Sutherland is a veteran automotive writer with a primary focus on the collector car hobby. His work has been published in many outlets and publications, including the National Post, Calgary Herald, Edmonton Journal, Ottawa Citizen, Montreal Gazette, Saskatoon StarPhoenix, Regina Leader-Post, Vancouver Sun and The Truth About Cars. He is also a regular contributor to Auto Roundup Publications.
Please re-post this if you like this article.