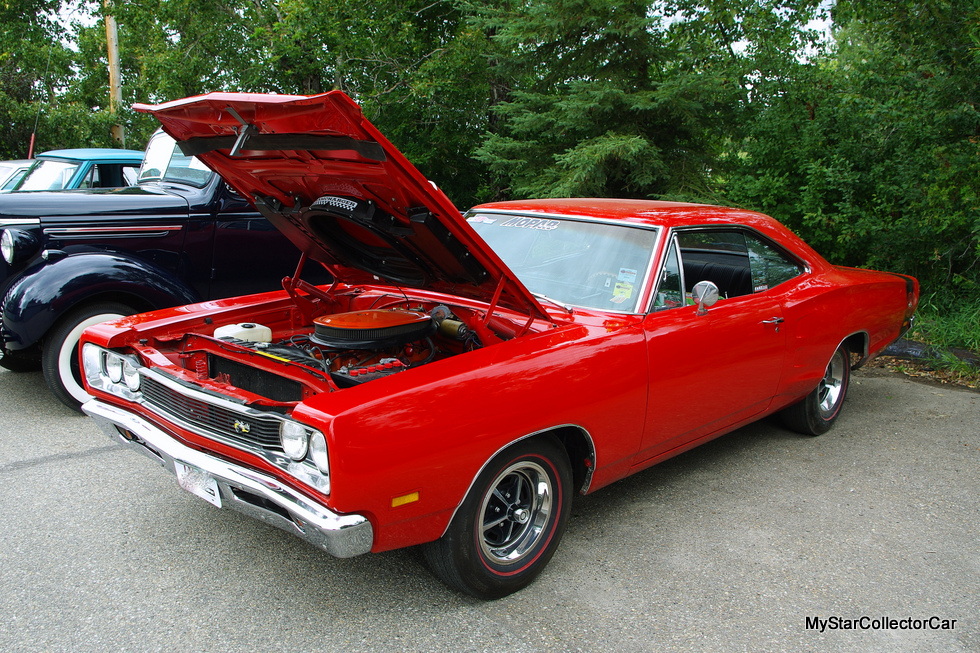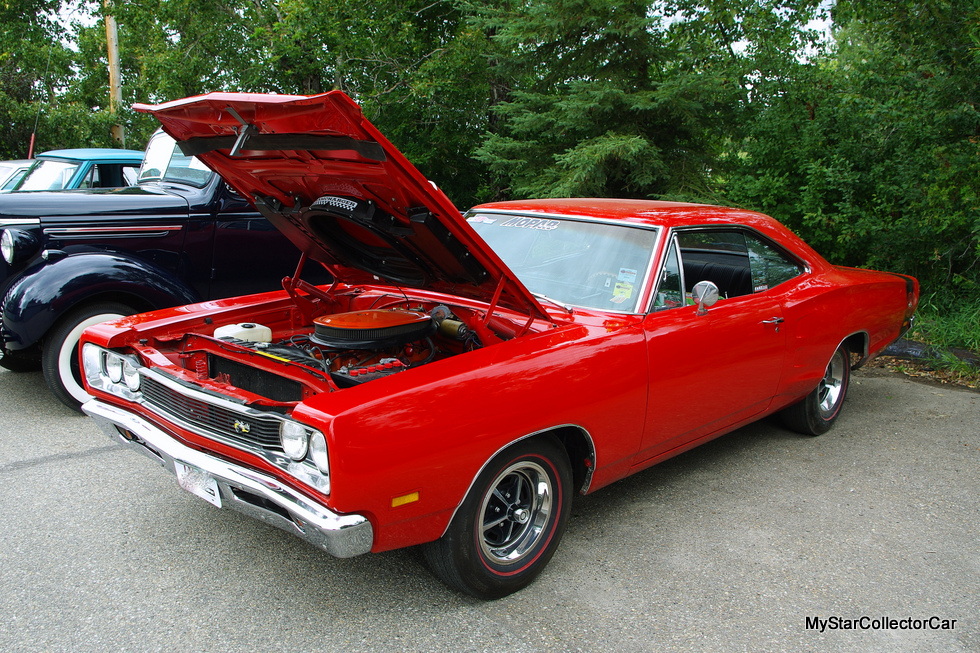 There's a look you expect to see with a monster muscle car and it isn't subtle.
Stock muscle cars like Road Runners and Super Bees were stripped-down cars right out of the factory so they flew under the radar.
'They were great ambush cars because of their innocuous, understated, stealthy look.'
Cliff Berild owned a '69 Super Bee when he was 16-years-old and he never got over his fondness for these under the radar rides. He bought the Bee because "they were cheap back then" but eventually car and owner parted ways.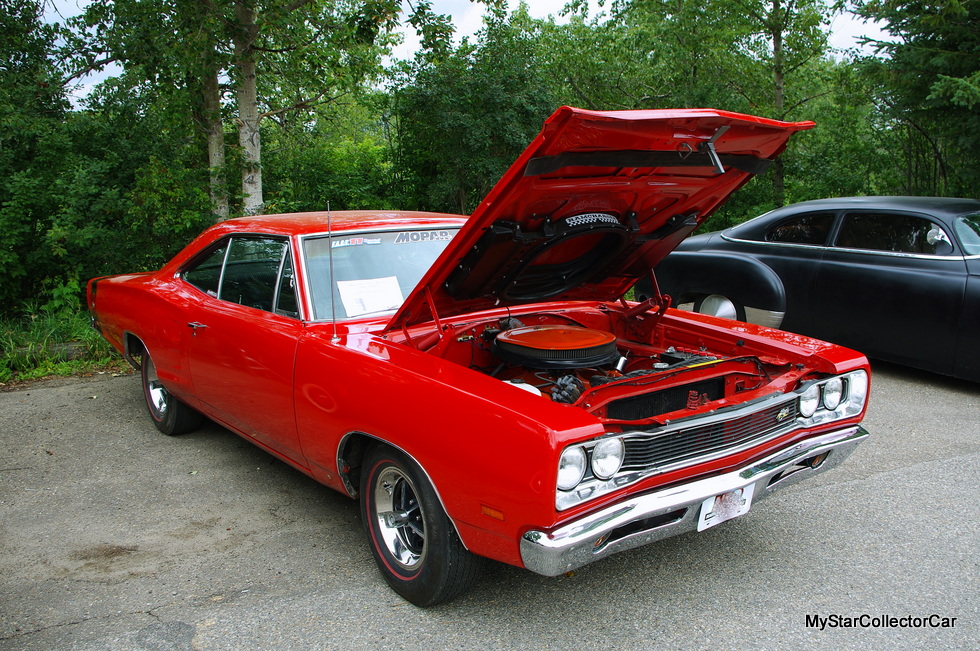 Cliff wanted to get back into the hobby but he had a different vision for his next piece of Mopar muscle. He became a fan of F.A.S.T (Fast Appearing Stock Tire) Racing—basically a version of drag racing that runs on stock tires with stock appearing cars and monster engines.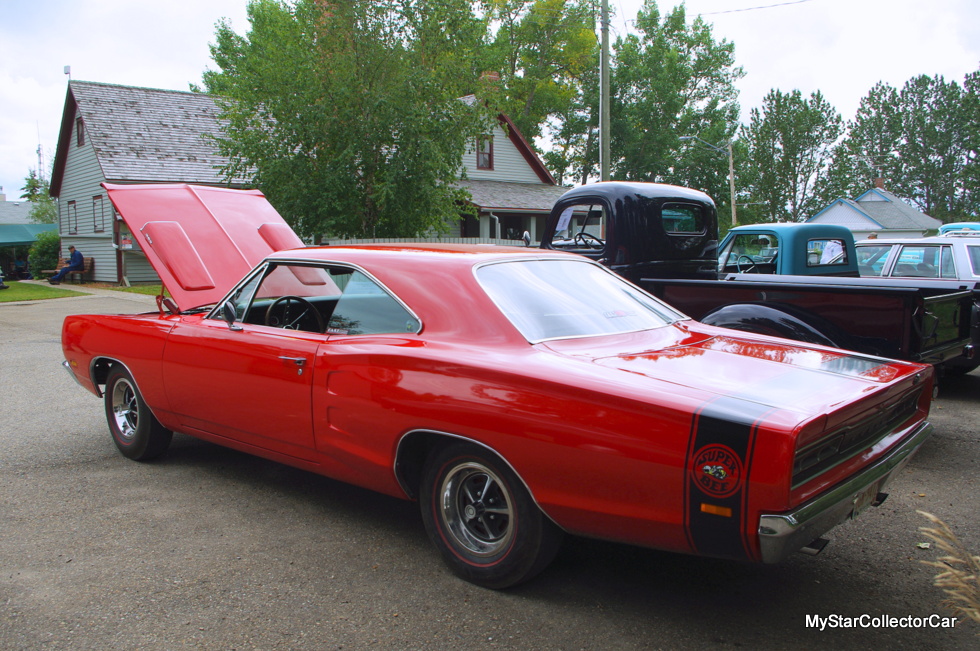 He found a '69 Super Bee clone in Virginia and it met all his requirements. It had the F.A.S.T "stock on the outside, anything goes on the inside" build and it was enough to cover the loss of his long lost Super Bee.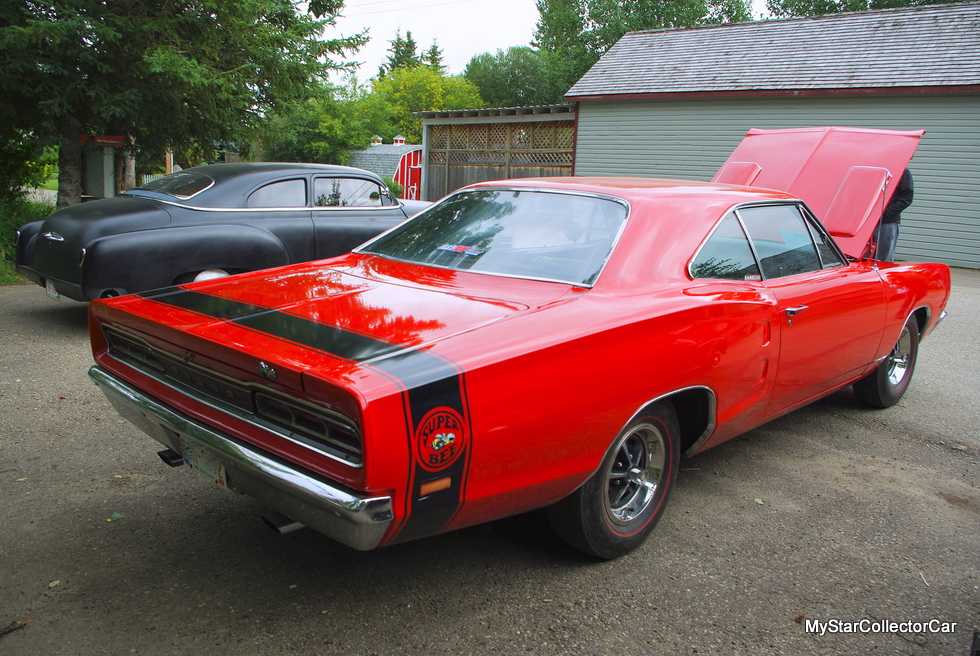 This is the kind of car that would give a good run for best of class in stock category at a show but under the surface beats the heart of a monster. There's 400 cubic inches of Mopar muscle stroked out to 512 cubic inches with lots of compression so it dynos at 525 horsepower with a stock intake and the builder assured him there's another 30 horsepower with a better intake. The real battery is in the trunk but the fake battery is under the hood for the stock look.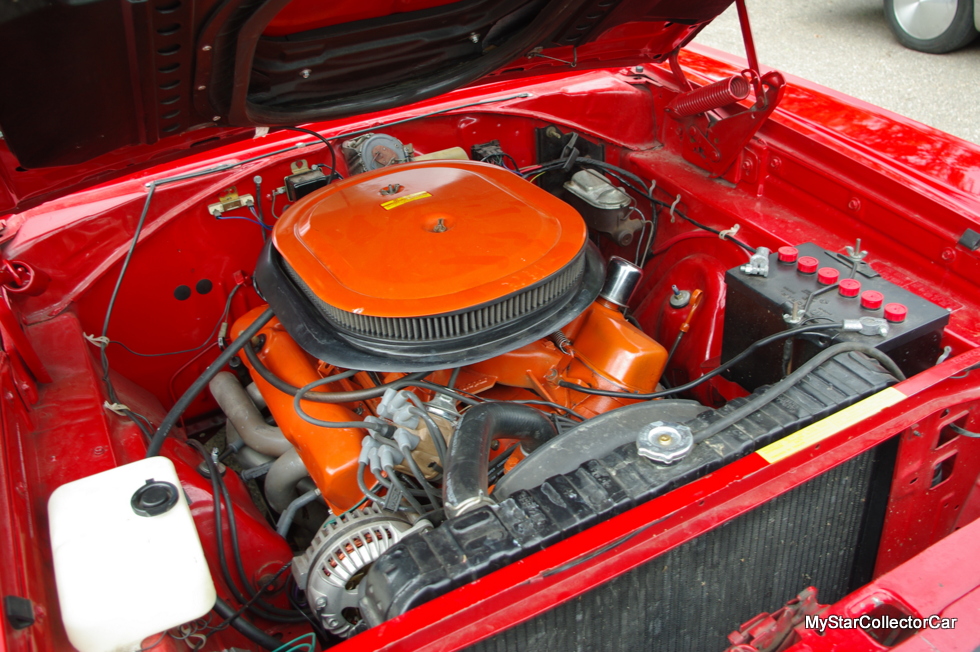 Results are the biggest yardstick with track cars and Cliff's '69 Super Bee has some very impressive stats because it has run 11.60 on little tires. Cliff personally did 12.00 early in his days with the car on "a track that was prepped pretty well" and he's consistently run 11.8 and 11.9 lately.
Cliff's biggest battle was off the track because he had to convince his wife this monster Mopar was a great addition to the family but now he said "she's getting into it".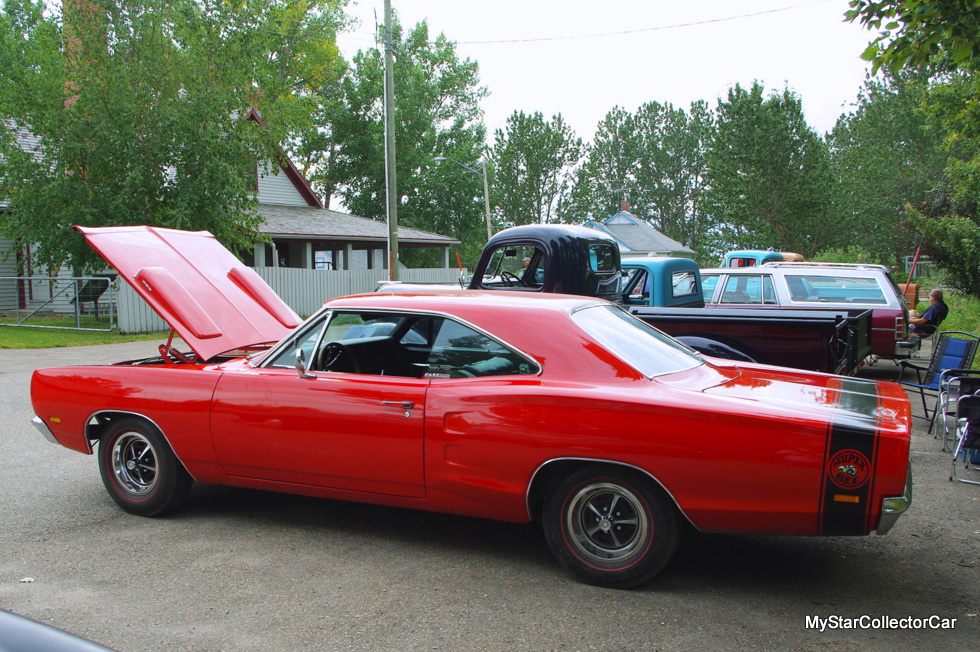 This Super Bee is a column shift car and that's part of its mystique but when Cliff lights up the engine there is nothing tame about this car. It runs through the mufflers but the rumble would wake up a guy in a coma so when he pulls into a show every eye is on this "stock-appearing" Mopar.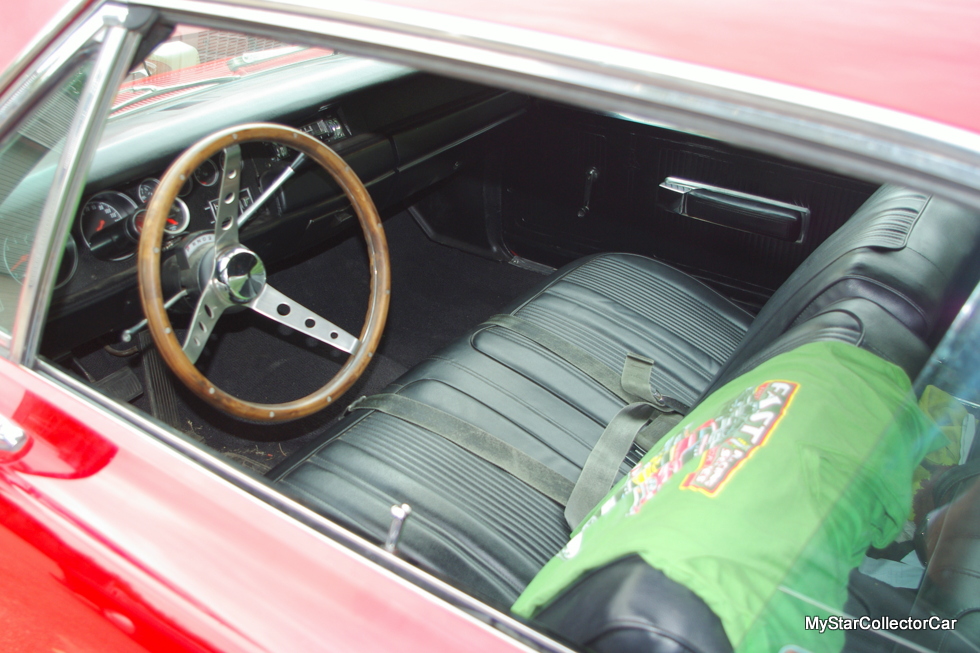 Cliff does drive his car but it's a little less forgiving than it looks. It "drives like a big boat and it likes good gas because it's got that high compression but you can drive it—it's just expensive to drive and it's got 14" wheels. Most guys like 15 inch".
Cliff describes his Super Bee clone as "not perfect but solid" and from an outsider's point of view it's better than that assessment. It looks like a relatively tame, well preserved, survivor muscle car with no real modifications from factory status. The Magnum 500 wheels and red line tires hide the real story.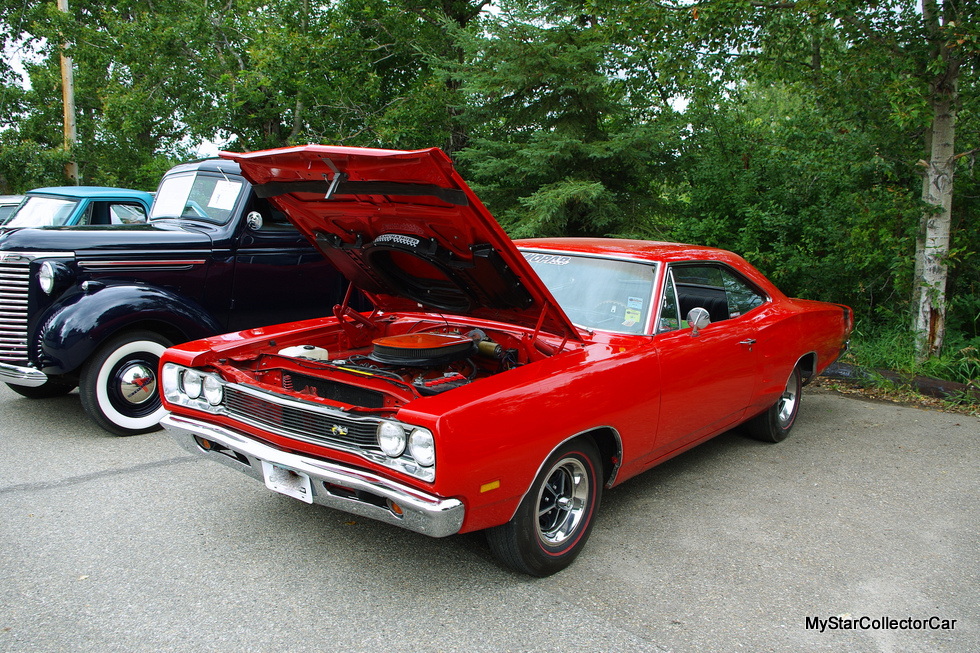 In reality it looks mild and stock but it's actually a real F.A.S.T car.
Jerry Sutherland