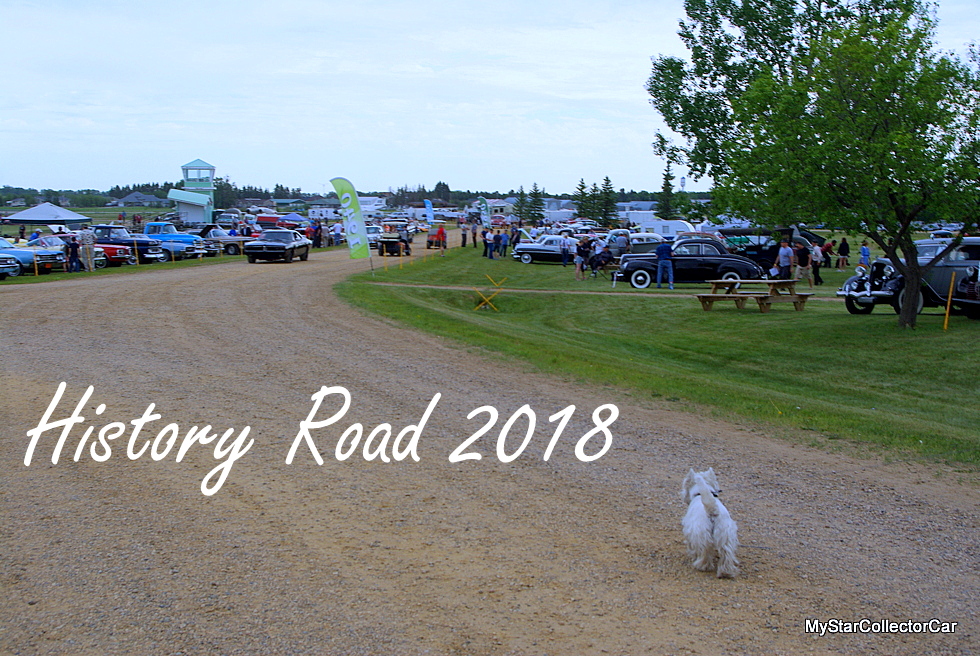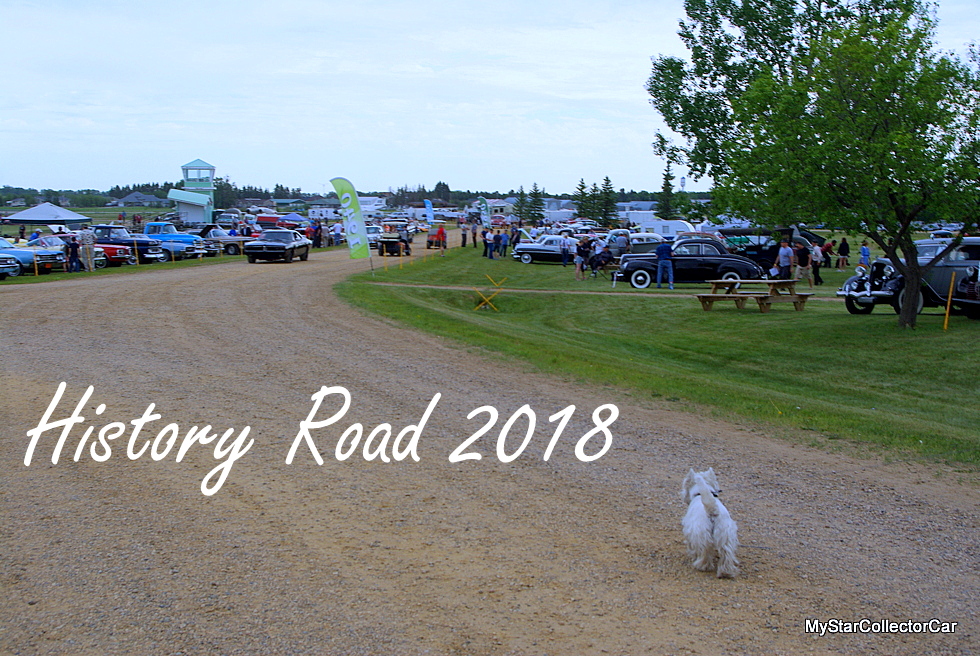 The annual Reynolds Museum History Road show is high on our list every year here at MyStar-and we don't even care about the rain because wet weather happens every June in Wetaskiwin, Alberta, Canada.
The show itself is always first class because Reynolds teams up with private owners to showcase some of the finest vehicles built since the dawn of the automobile.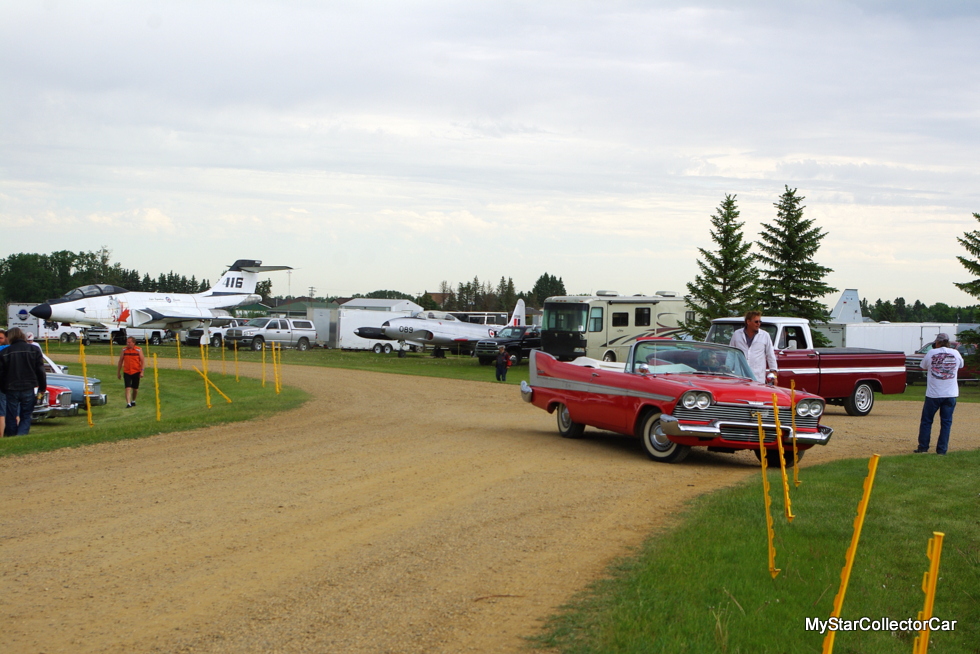 This year the weather gods were a little kinder and only sent the occasional June downpour for the event, so MSCC was able to gather some excellent stories from the Reynolds show.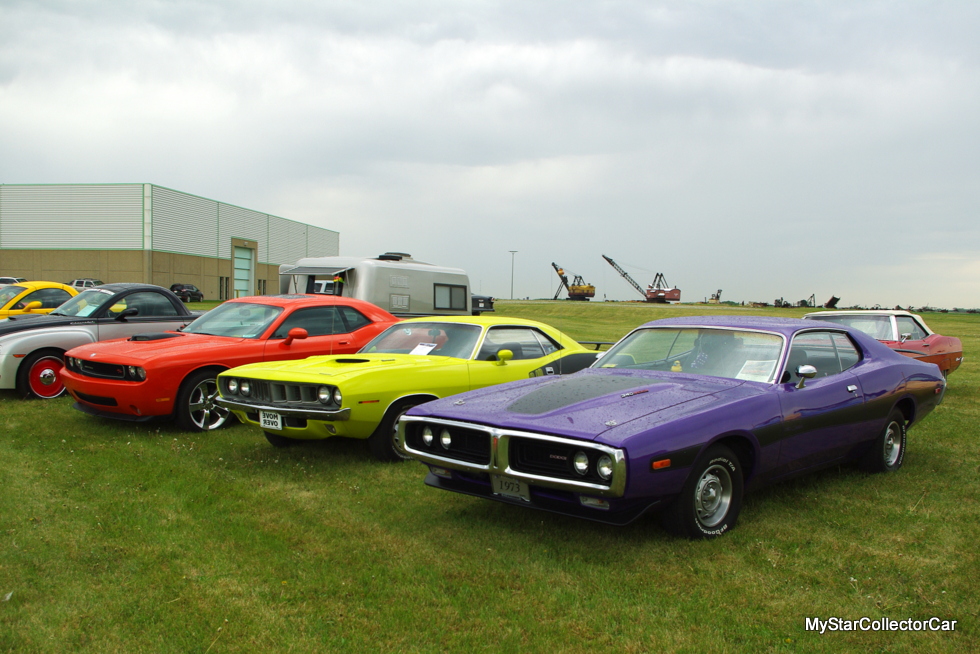 History Road even had a famous guest participant because madman/car god Scott Newstead from Youtube's Cold War Motors was in attendance with his 1949 Frazer entered in the show. Cold War Motors was a MyStarCollectorCar feature story earlier this year because Scott has become famous and we decided to give our MSCC feedback on his cult classic car Youtube program.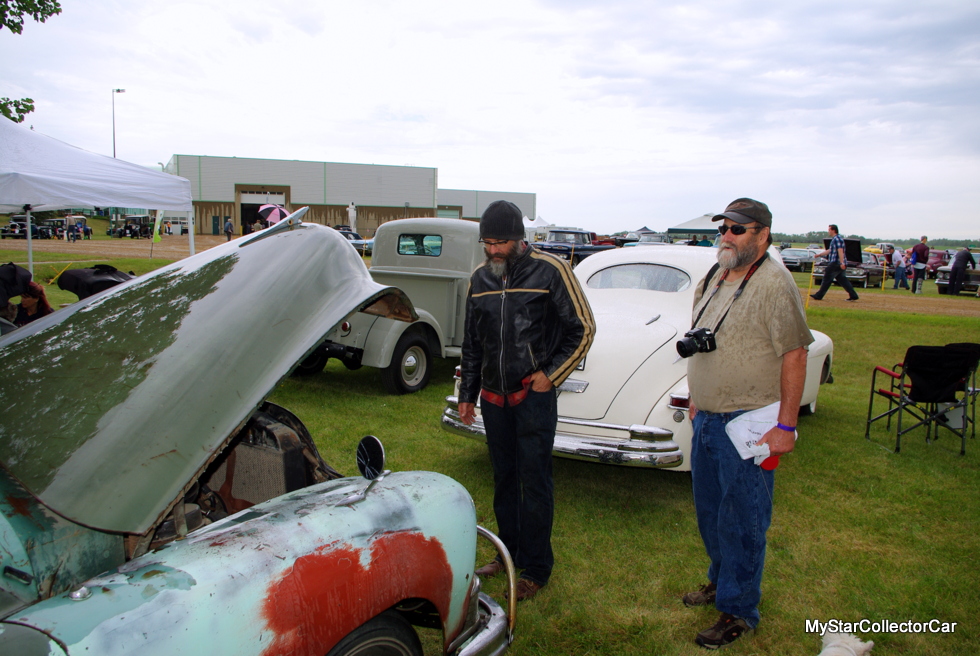 Scott is also very funny in real life and we will do a story about his daily driver Frazer in a future MSCC article. The car reflects everything that is great about the Cold War Motors episodes and the Frazer was the focal point of a 13 part build that was both entertaining and informative.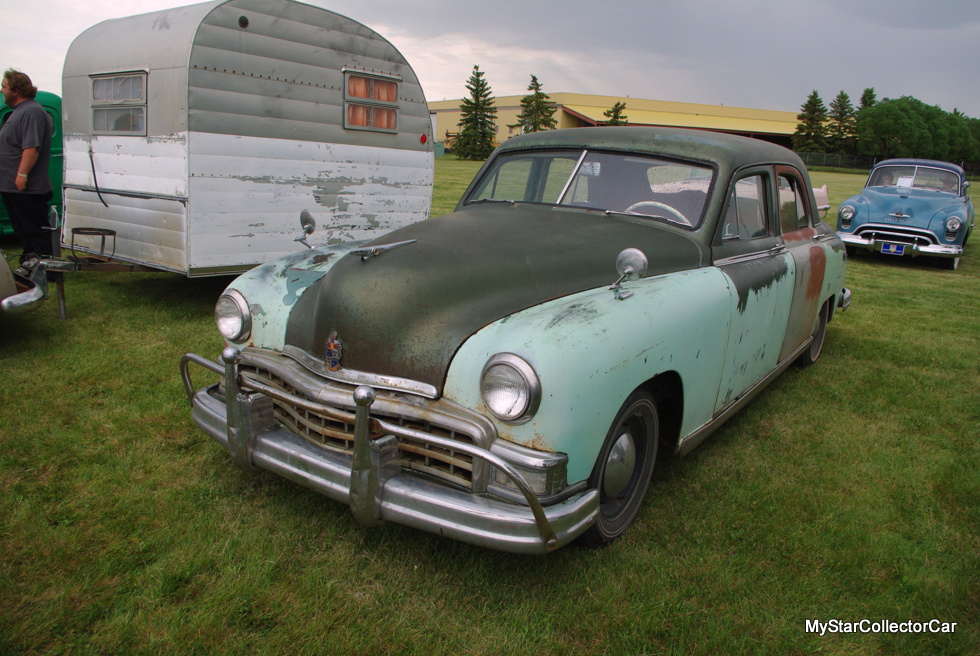 Jay Leno is considered to be a car guy/comedian but we would match Scott with Leno in both fields of expertise anytime and anywhere because Scott is a talented cat. Look for the MSCC story behind his '49 Frazer in a future piece.

We didn't have to drift very far at the History Mile show to find a 1948 Fargo with a long history in one family. This full restored beauty means absolutely everything to one family and MyStarCollectorCar will tell their story in a future article.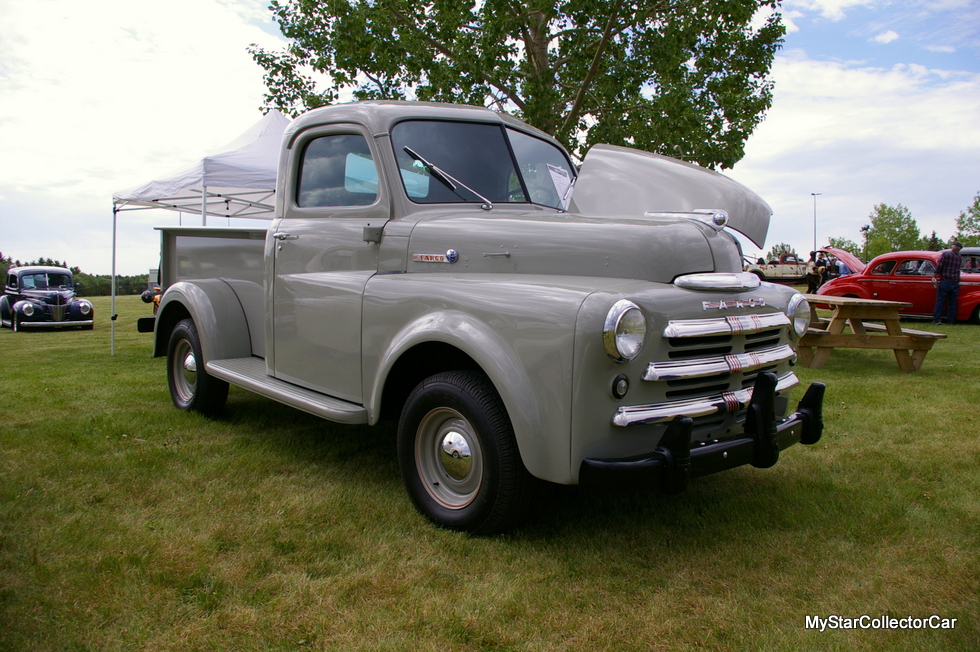 We were also able to use this family's tent as a shelter from the cloudbursts during the show and want to thank them for their generosity.
A 1951 Chevy Fleetline also caught our attention because these early 1950s cars are not common at most shows. The owner of this '51 model had a great back story to his car and MyStarCollectorCar will showcase the 67-year-old Chevy in a future article.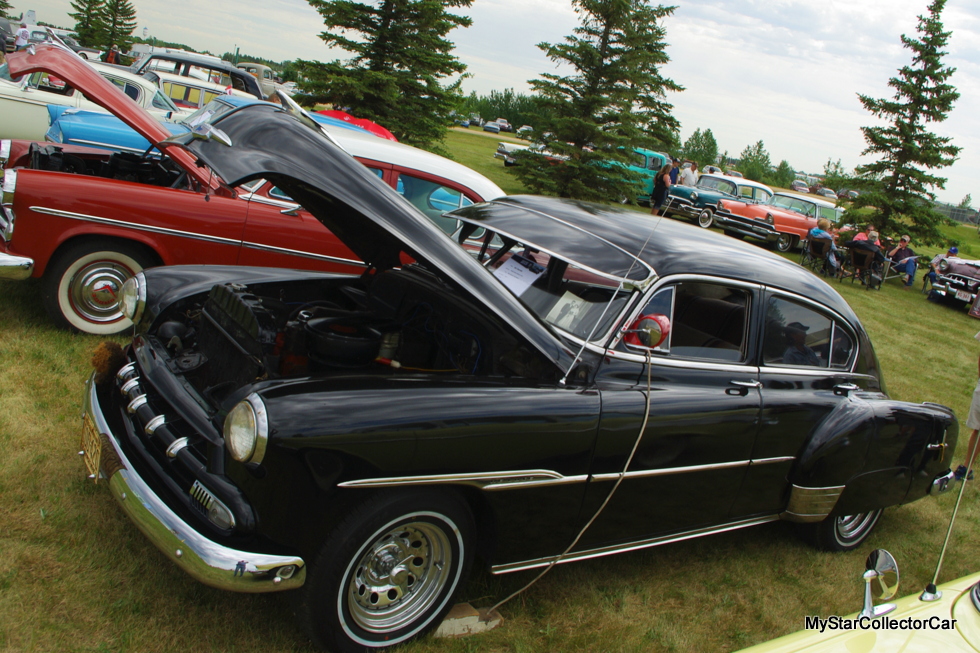 A 1967 Ford pickup truck towing an ultra-rare boat from the early 1960s also grabbed our attention in a big way, consequently MyStarCollectorCar was very happy to get the story behind the truck and learn more about the boat.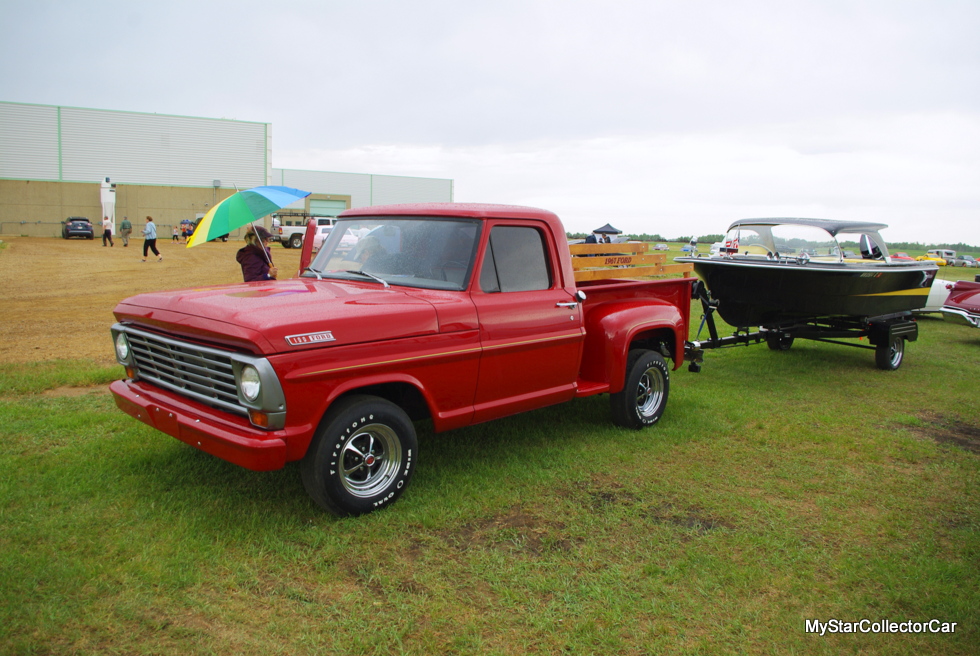 Look for the story behind them in a future MSCC piece.
A very cool 1931 Nash resto mod also caught our eye at History Road and we were able to get the full story about its legacy with a husband-and-wife team who were able to make it a big part of their lives. Here's a sneak preview: The wife was fully onside with its purchase after she first saw it.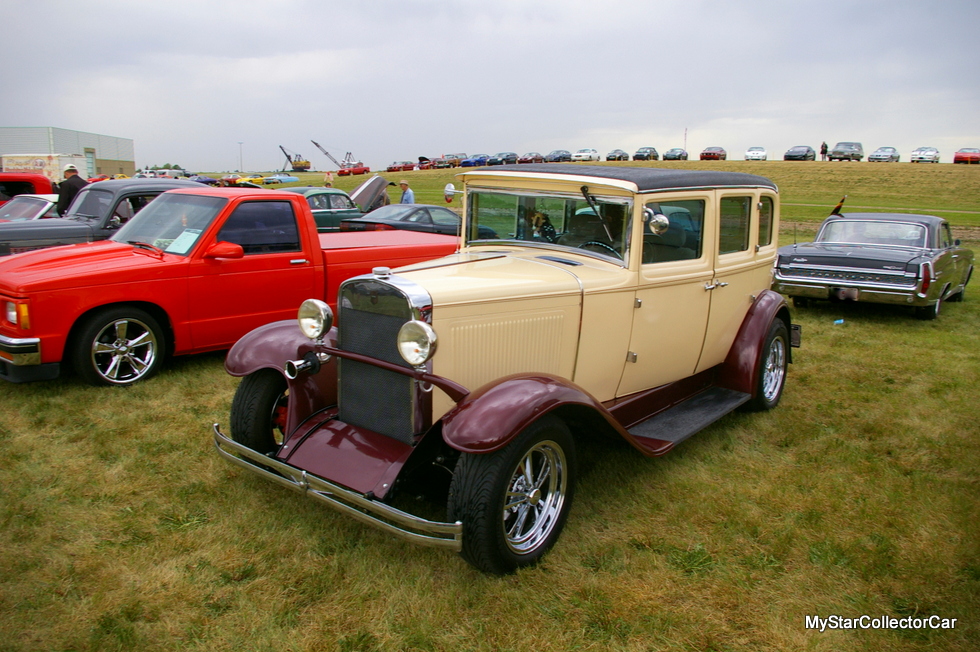 All of the other information will be a part of a future MyStarCollectorCar article.
A 1964 Pontiac Parisienne still had its metal dealer tag on it and there was an excellent reason behind the well-preserved Poncho's original good looks. MyStar will tell its story in a future piece that will explain how it survived the past 54 years so well-and without a date with a crusher.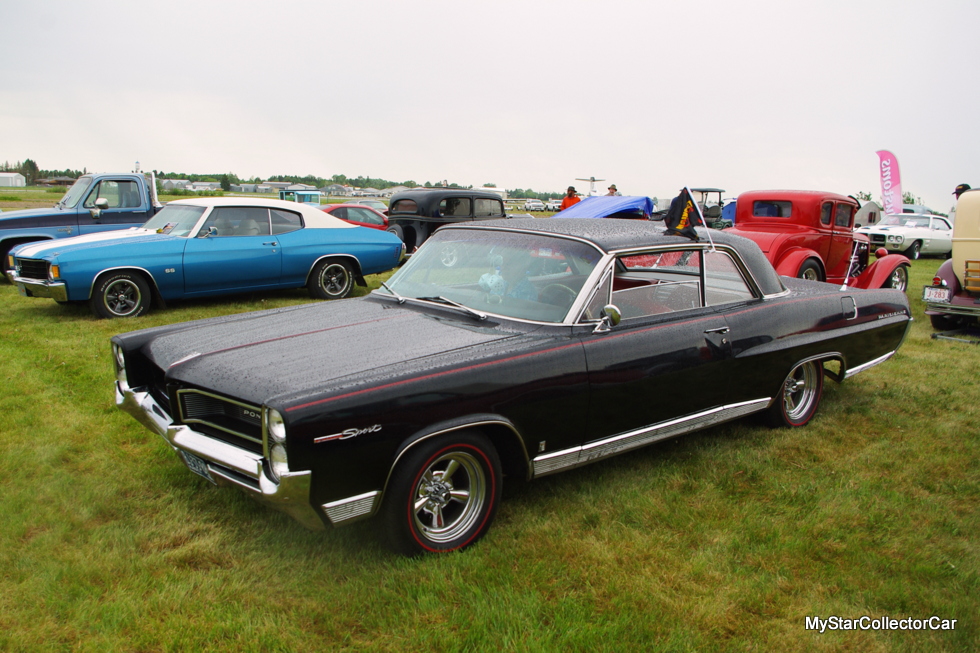 A very unusual Dodge L-600 truck was also at the History Road show and MyStar was curious about this unique medium duty grain truck. Unfortunately we were unable to connect with its owner and hope that we will be able to interview him or her for a future MyStarCollectorCar piece.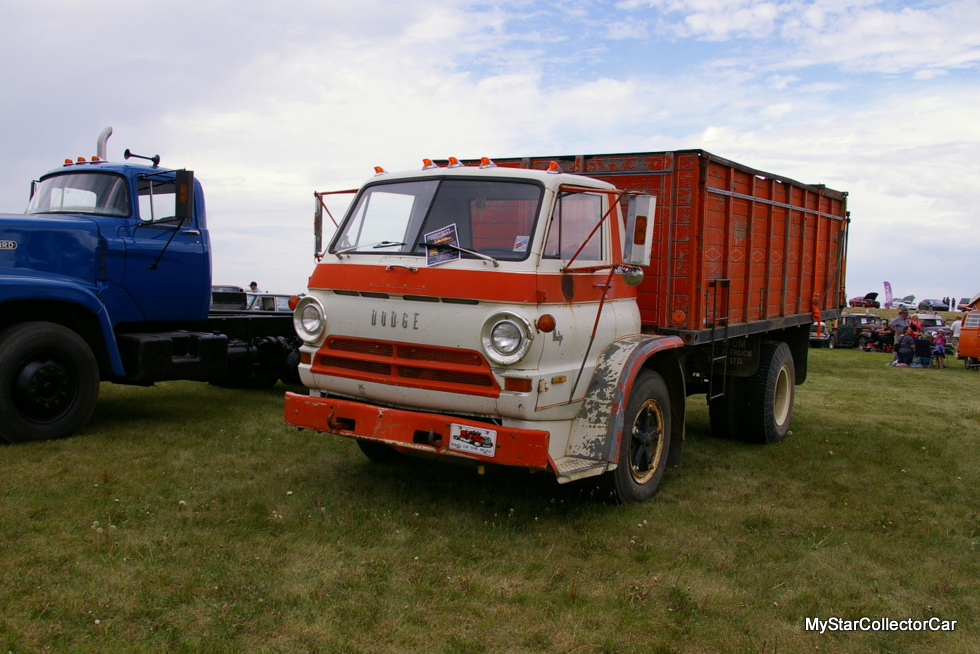 We have been pretty lucky this year in the absent owner follow-up department and hope this very cool Dodge grain truck can keep our streak alive so we can showcase the big vehicle for our MSCC readers.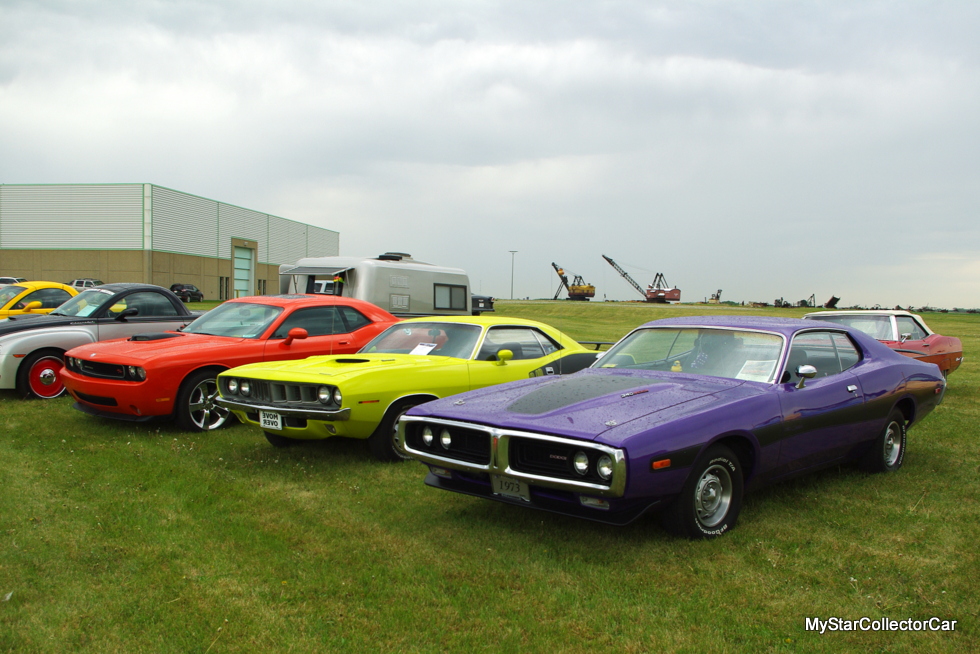 There is always a little of everything at the Reynolds Museum History Road show because this world class car museum is that kind of place and hosts that kind of event. MyStarCollectorCar is already looking forward to the 2019 show.               
BY: Jim Sutherland
Jim Sutherland is a veteran automotive writer whose work has been published by many major print and online publications. The list includes Calgary Herald, The Truth About Cars, Red Deer Advocate, RPM Magazine, Edmonton Journal, Montreal Gazette, Windsor Star, Vancouver Province, and Post Media Wheels Section.