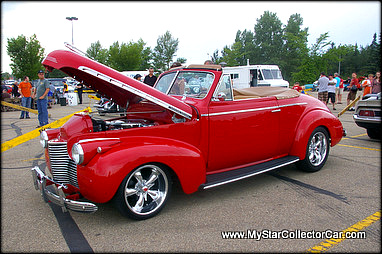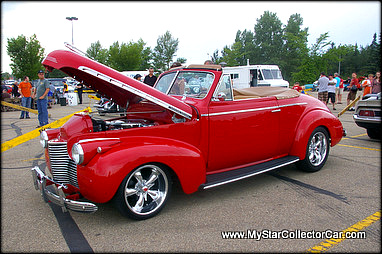 We are lucky enough to see an amazing array of cars during any given car show season.
We are constantly blown away by the level of excellence that we encounter at every show, but this 1940 Chevy convertible raised the bar even higher for us.
Dave Savage is well known in his area's car guy circles for his ability to make a show winner and his '40 Chevy drop top is destined to win plenty of car show trophies.
Dave has had a strong enough affinity for the 1940 Chevy to own a coupe, but his heart was set on a convertible version. Most car guys are drawn to the pre-war cars, with special emphasis on the Fords and Chevys, while a 1940 Ford or Willys will attract much more attention than a Bowtie car.
None of these facts really mattered to Dave because he blazes his own path in car guy world and he liked the 1940 Chevy design and was prepared to invest considerable time and money into a resto-mod project.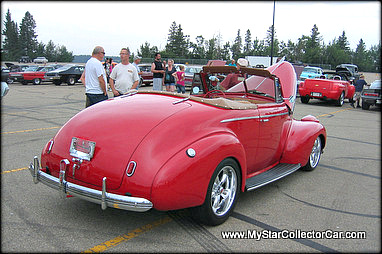 He found a 1940 Chevy Special Deluxe convertible in 2009 that had been worked over by a guy in Wisconsin with very limited abilities and enough ambition to dig a deeper hole for the car project. Dave rescued it from an uncertain future and transported it back to his western Canadian home.
Dave likes the '40 Chevys and he likes the famous Chevy 409 mill of Beach Boys song fame, so he knew that the two of them would be a marriage made in heaven. He bored the engine 60 over during the rebuild process and added a lot of muscle to the famous Chevy "truck motor" with a dual quad carb set-up.
The 409 is mated up to a T-5 manual transmission because Dave said "I grew up with the 409 and it was against my better judgment to put an automatic behind a 409″. Dave is a traditionalist when it comes to hot-rodding, so his tranny choice was no surprise to us.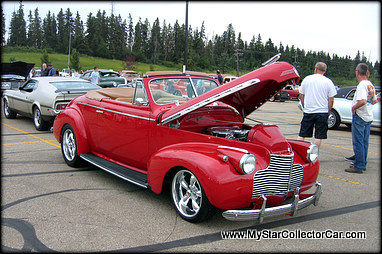 The interior was also a custom job and the stylish touches included the iconic Chevy bowtie embedded in the rescued Caddy 8-way power front seats.
A project that began in November 2009 was completed in time for the summer of 2012 car show season and now Dave can enjoy the fruits of his hard work in his 1940 Chevy drop top.
Dave described the Chevy resto-mod as a "nice highway car" that will likely motor down the road at speeds well beyond the legal limits if Dave's hot rod soul gets the better of him, but we did not ask him about this part of the equation.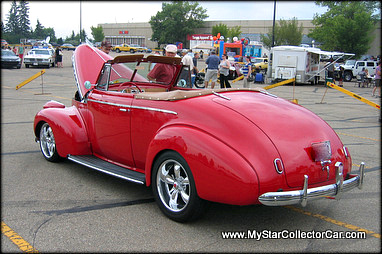 We were hard-pressed to get a clear picture of the car when we first encountered it at a summer show because this beauty draws a big crowd. It is a stunning example of what happens when good things happen to old cars because there is nothing lacking in the fit and finish of Dave's amazing 1940 Chevy convertible.
Dave did right by this baby.
Jim Sutherland