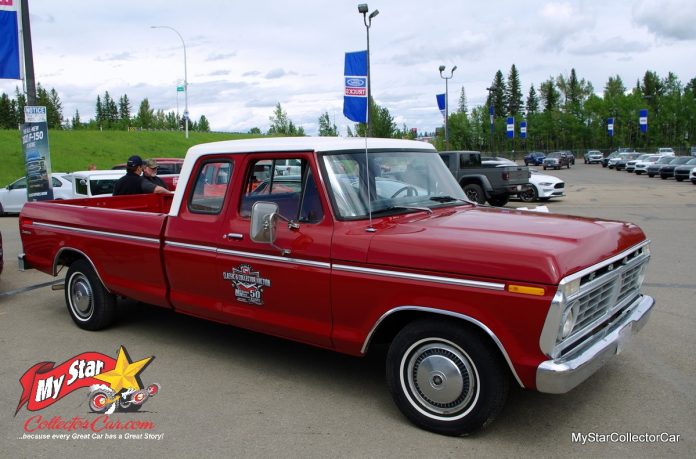 Jan Michener remembers when her dad Ron bought his first–and only new vehicle.
It was a 1975 Ford Super Cab and it was bought for his company–Michener Allen Auctioneering.
Michener-Allen is celebrating their 50th anniversary in 2021, so Jan decided to hit the road in her dad's truck to promote this milestone event and their upcoming collector car auction on July 24th. Their legacy truck is literally the perfect promotional vehicle, so Jan was happy to explain the history behind the truck and the company.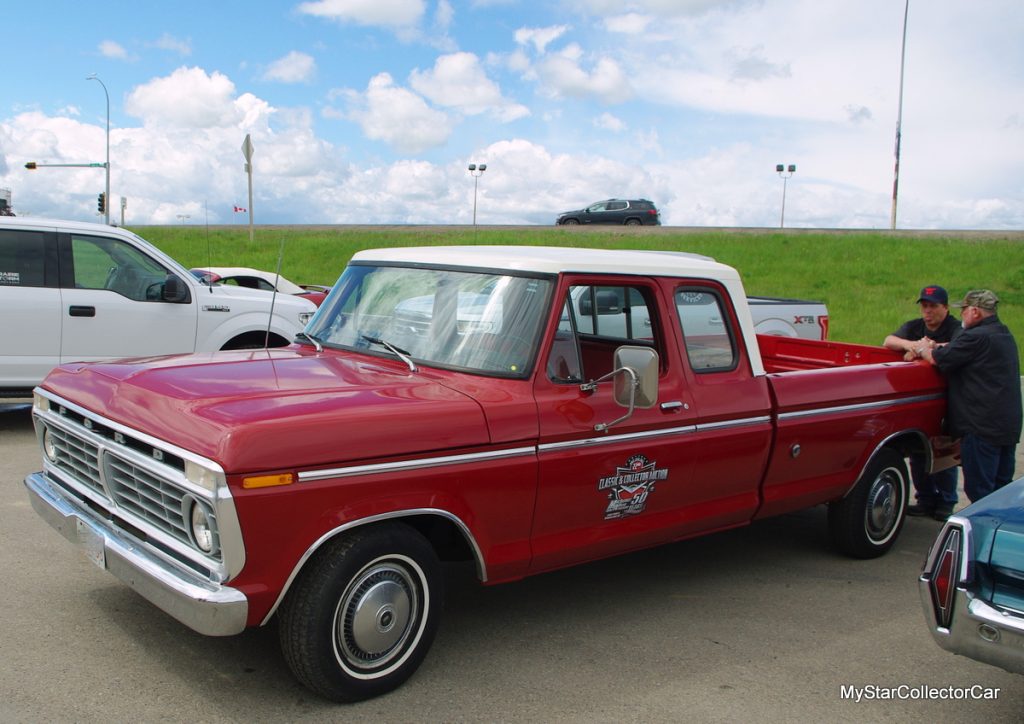 The Micheners are justifiably proud of this incredible survivor '75 Ford, but Jan is blown away by the reception her dad's truck gets when she's on the road. Jan can tell the truck's story over and over again with ease because it's such a link to her late father and her mom Ethel–who still works full-time in the office.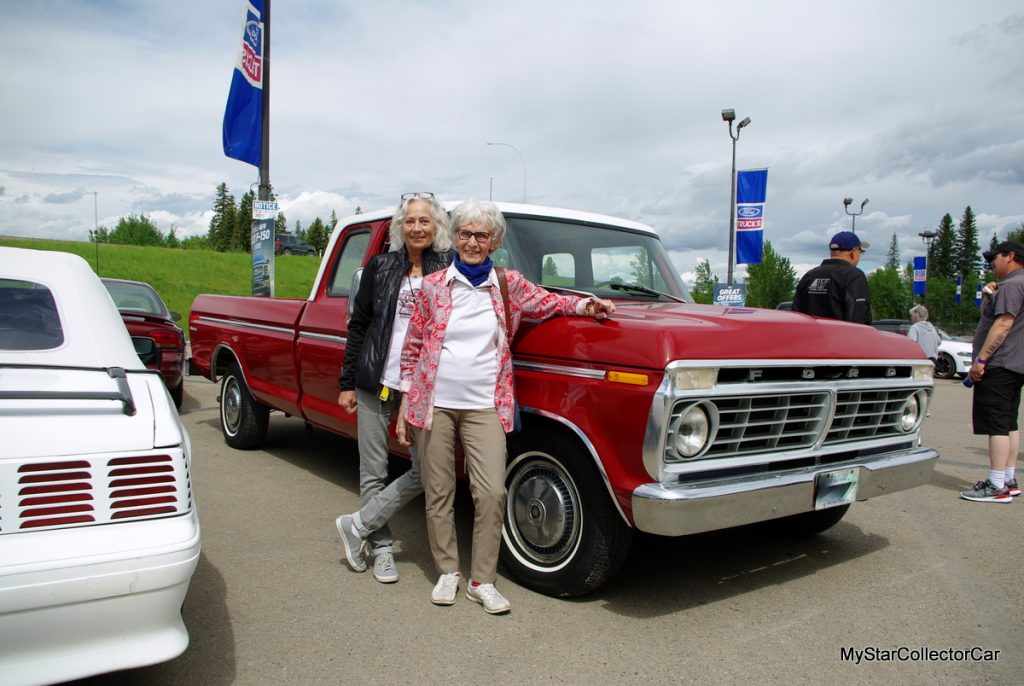 Jan explained how car dealers looked at auction companies as natural sales rivalries back in the early 70s, so they weren't on friendly terms with guys like her dad. Jan said, "We were not welcome, but things changed when we moved to Spruce Grove (Alberta)". There were two reasons–one was Ron Michener started buying personal vehicles like this '75 Ford, so the local dealers warmed up considerably.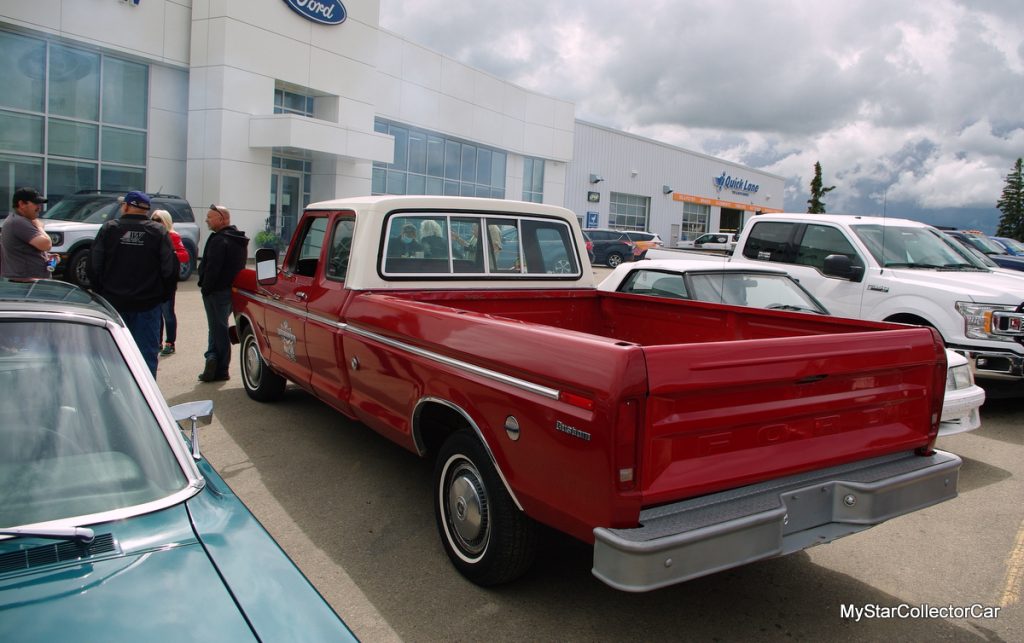 The other reason was her dad's popularity. Jan said Ron was the radio voice of the Spruce Grove Mets (a local junior hockey team) so he became a local celebrity.

The truck is still in mint condition because that's how Ron Michener rolled–he treated his vehicles like gold. This truck was used for remote auctions, so he spent a lot of time behind the wheel but it's still a low-mileage, mint survivor.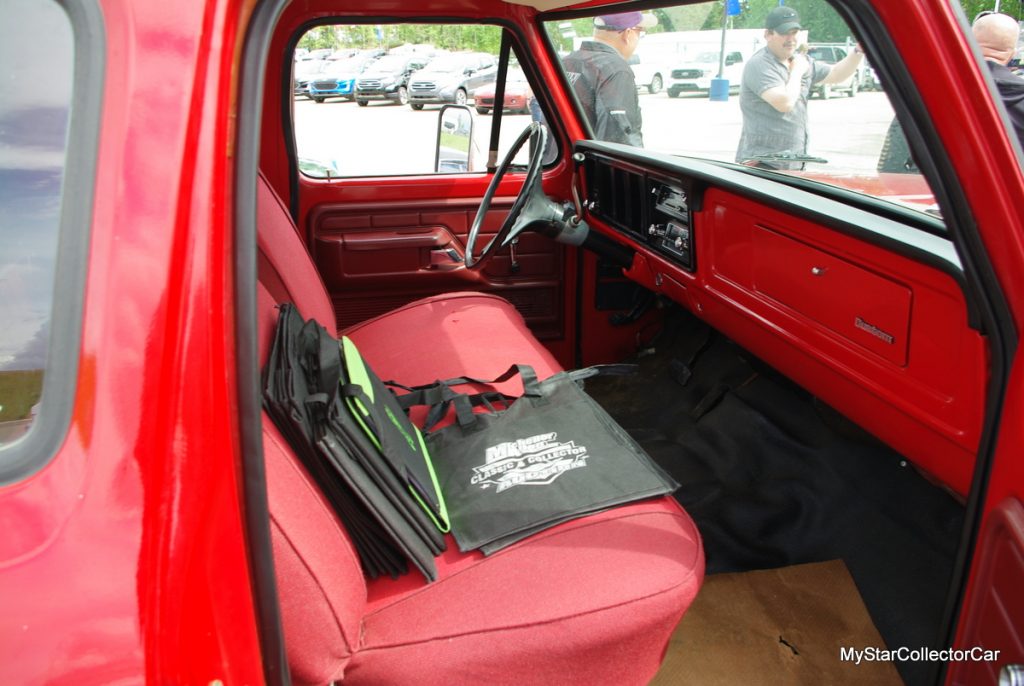 Jan is a true believer in the originality of the truck–when the wheels were changed to custom aftermarket wheels, she insisted on getting the full wheel covers and whitewalls back on the truck because that's how her dad bought it.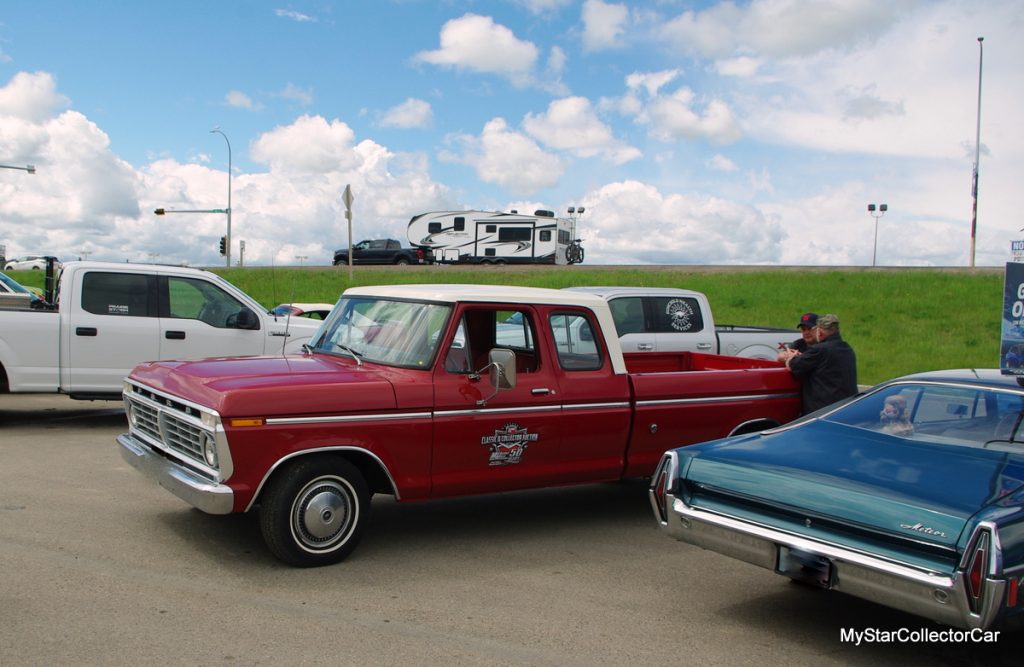 This is an auction company, so potential buyers see the truck on the Michener grounds and assume it's in the auction, but the Michener guys are quick to point out it will never be for sale. They've cut the inquiries down by leaving a Michener sign on the truck.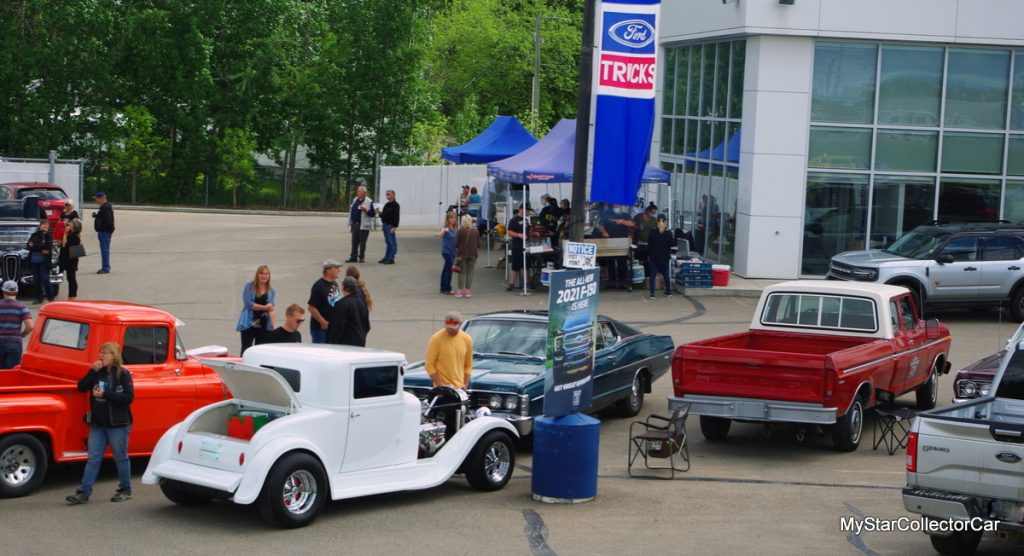 Jan said she gets the same reaction in other venues because there's a lineup of guys wanting to buy it every time she stops. She said car show guys are a little more knowledgeable about vehicles like this '75 Super Cab and its distinct family history, so she rarely hears offers at car shows.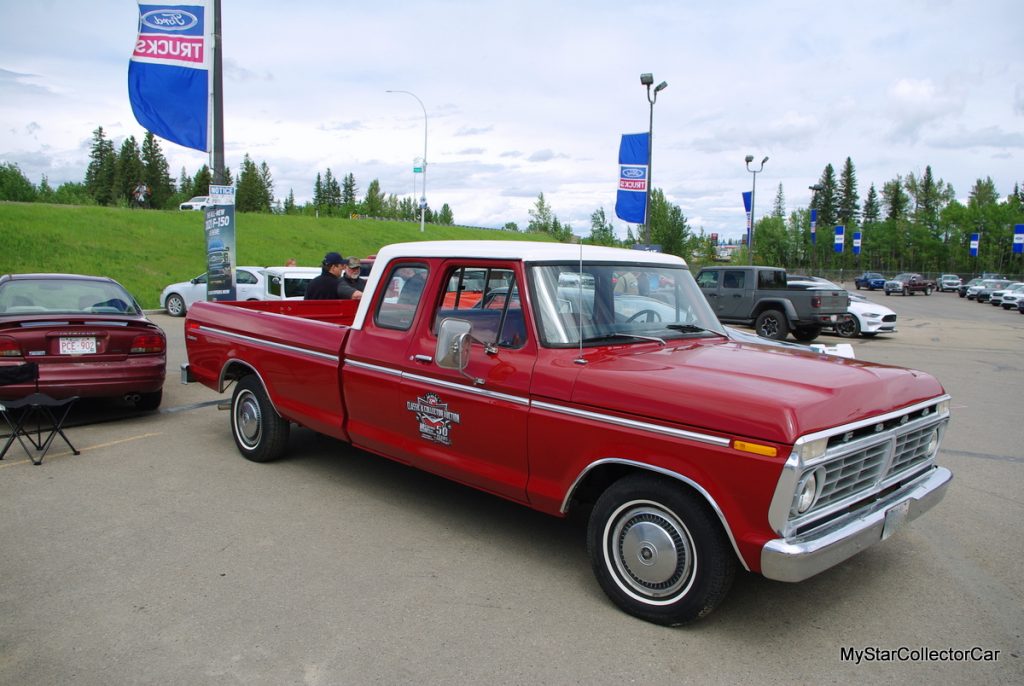 There's only one thing missing on the truck–the sound booth. Jan said she used to drive it to trade shows to promote upcoming auctions and the extra space was really handy for "all her stuff". The truck also told everyone Michener-Allen was there.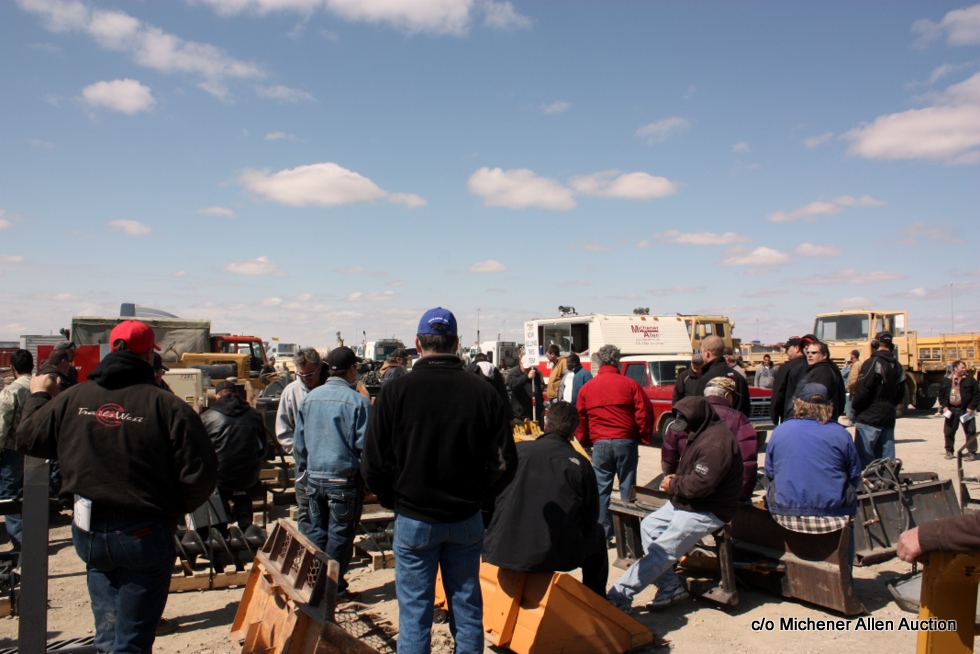 That's how it's going to play out in 2021 leading up to the collector car auction on July 24th. Jan wants to hit as many shows as possible to celebrate the proud history of the company and the truck.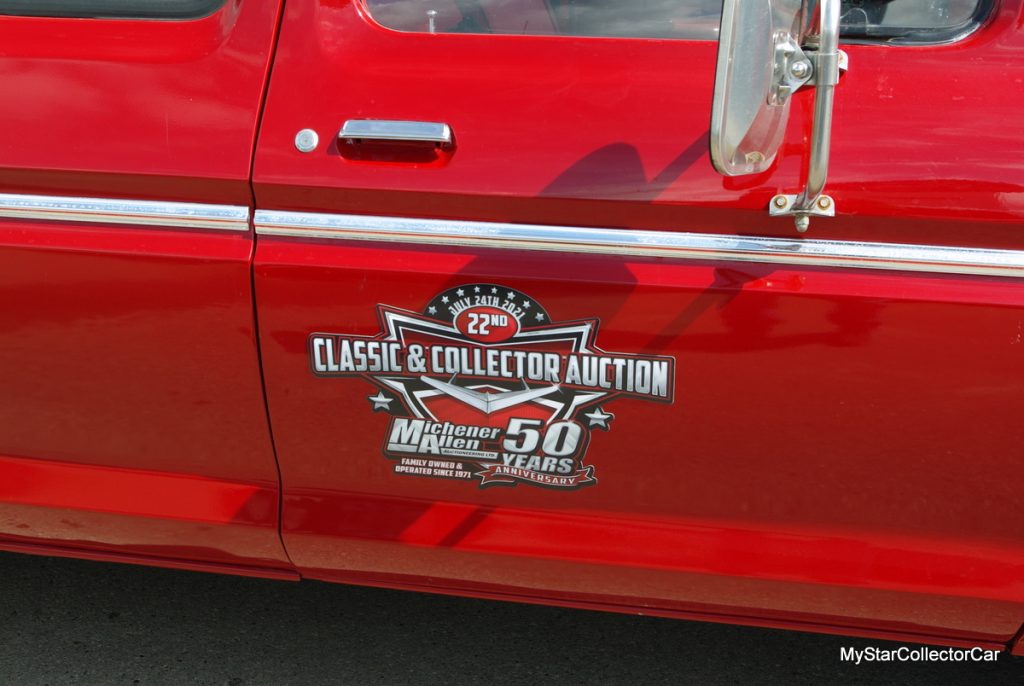 By: Jerry Sutherland
Jerry Sutherland is a veteran automotive writer with a primary focus on the collector car hobby. His work has been published in many outlets and publications, including the National Post, Calgary Herald, Edmonton Journal, Ottawa Citizen, Montreal Gazette, Saskatoon StarPhoenix, Regina Leader-Post, Vancouver Sun and The Truth About Cars. He is also a regular contributor to Auto Roundup Publications.
Please re-post this if you like this article.