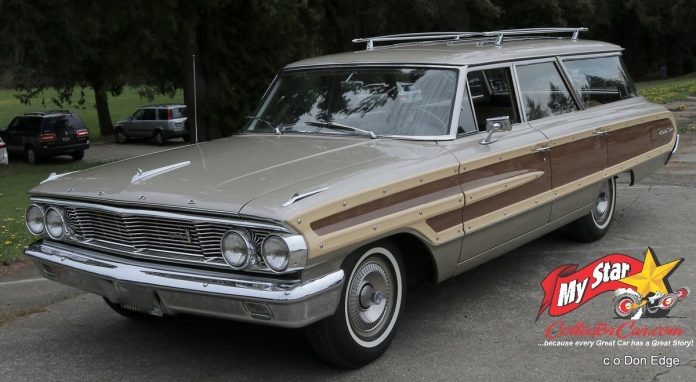 There are major milestones in life–things like graduation, marriage and kids are high on the list, but the first new car is also a big deal.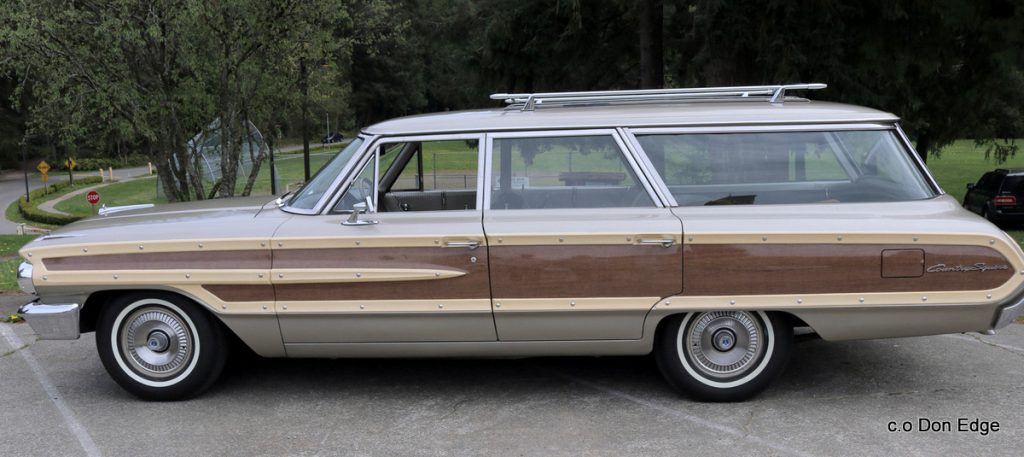 Don Edge is the proud owner of this classic and he was happy to tell his dad's story: "My Dad had to drop out of high school during the Depression to get a job and support his mother and sister, but he did his duty and the responsible thing. WWII came along and he joined the navy as an aircraft ground crew in the Pacific, but he did his duty and the responsible thing".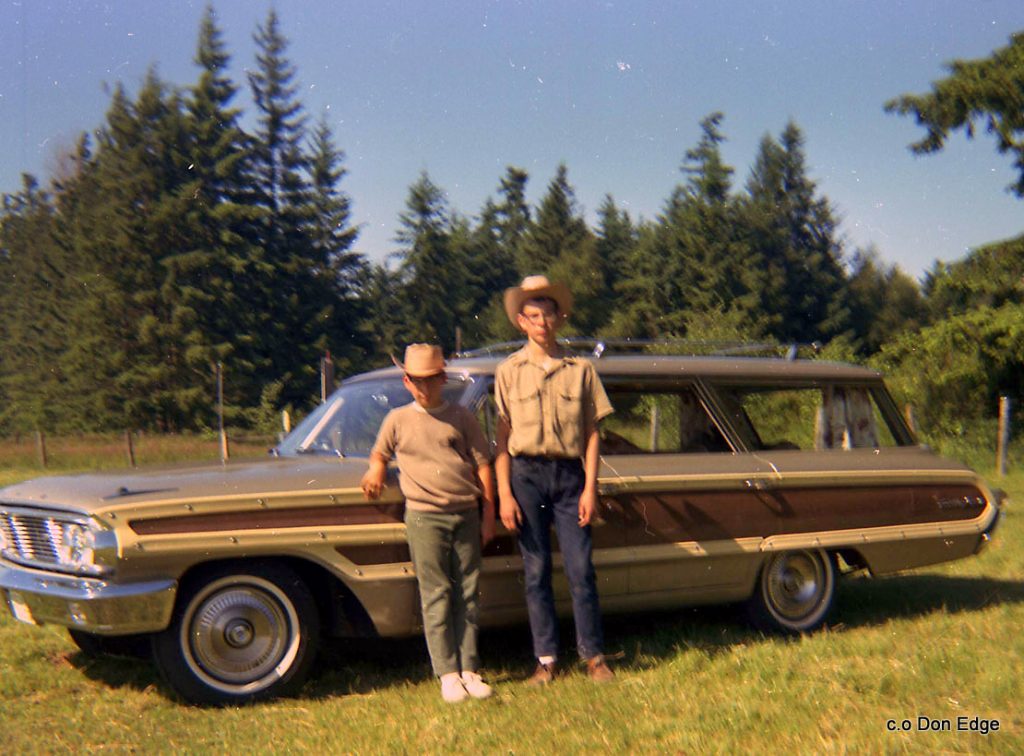 "After the war he married Mom and my brother and I came on the scene but raising young kids is an expensive venture, but he did his duty and the responsible thing".
His dad's new car arrived: "Finally 1964 comes around and the cookie jar started to have more than crumbs in it, it was finally a little "Me" time for Dad and researching his options, he opted for a factory pre ordered Country Squire to his specs".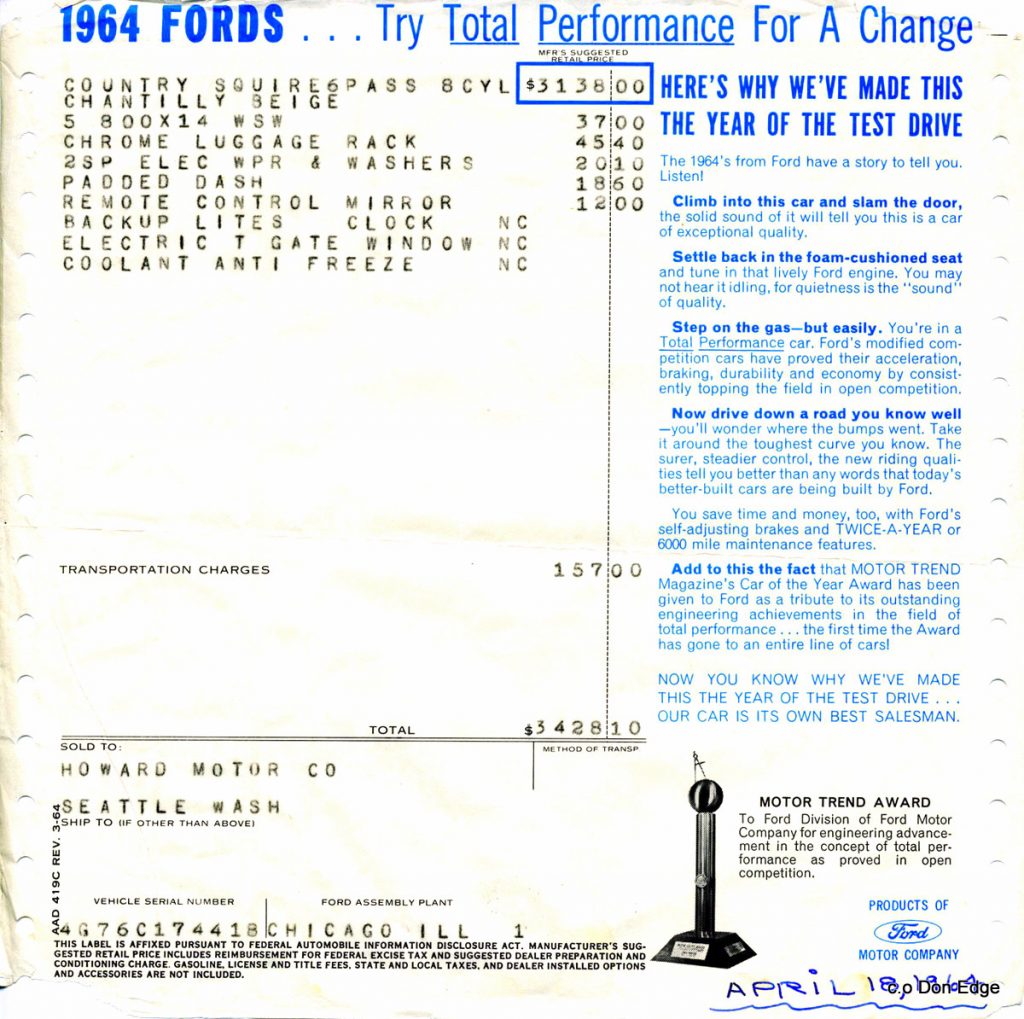 Don said the new car was a big deal but his had an early adventure: "He just loved that car and was so proud of it. We were out on a Sunday drive when the wagon only had 500 miles on it when a kid chucked a rock and dinged the windshield. I am not going to repeat the new words I learned that day, but he was not a happy camper. He opted to just live with the windshield ding because he had heard that the seals often failed on replaced glass. As luck had it, they came up with a ding repair about 10 years later".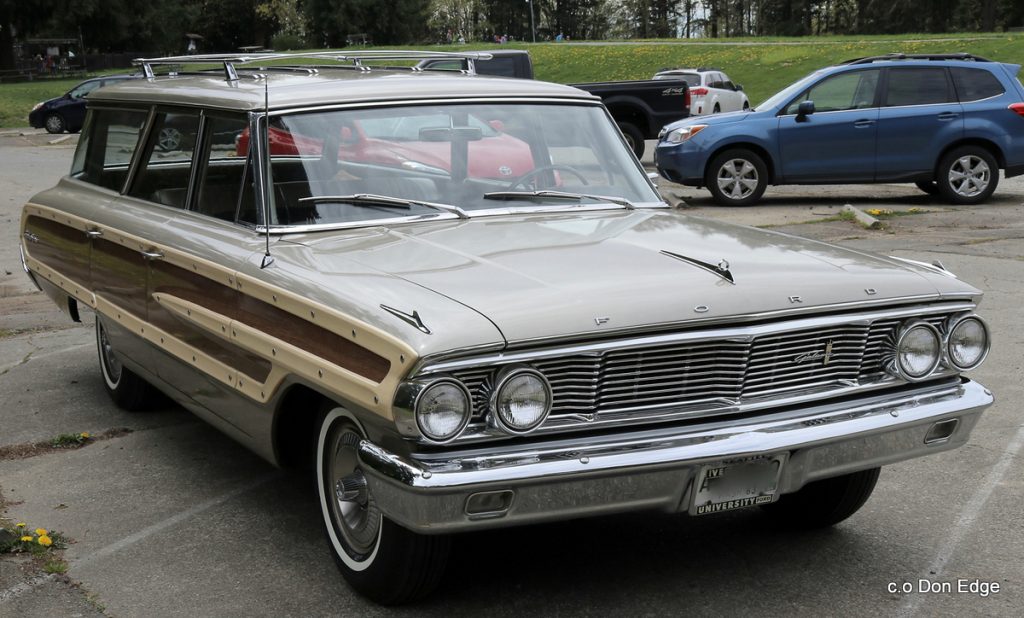 Don's father was a details guy: "Dad had researched that new small block "the challenger" that Ford had come out with in 1963 and so the 289 got the nod. The 3-on-the-tree decision was easy, that was the set-up he was used to, and was also on the 1951 Plymouth he had traded in".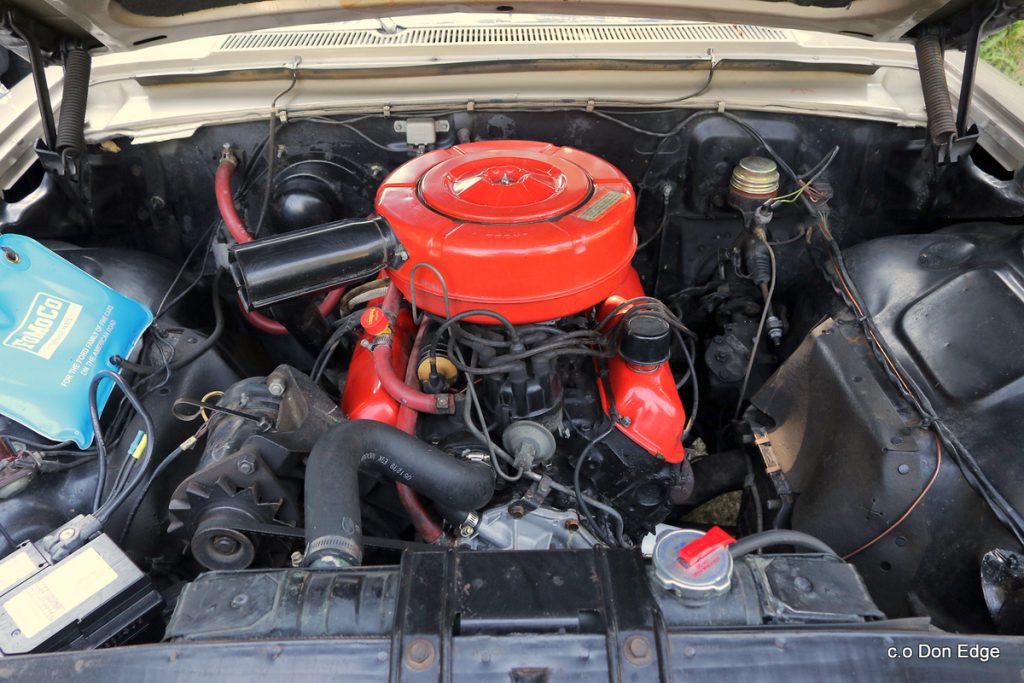 He wanted an upscale flashy car with realistic mileage: "The fuel economy was also an important part of his decision as to not go with the power-robbing options, and to quote him "The more s__ you get on a car, the more s__ you have to go wrong". I am not sure what his budget was, but I know he was not going to pop for the 289 Cobra on the dealer's showroom floor with the $6300 price tag. This was also the time when the Mustangs were first invading the dealers' lots like locusts".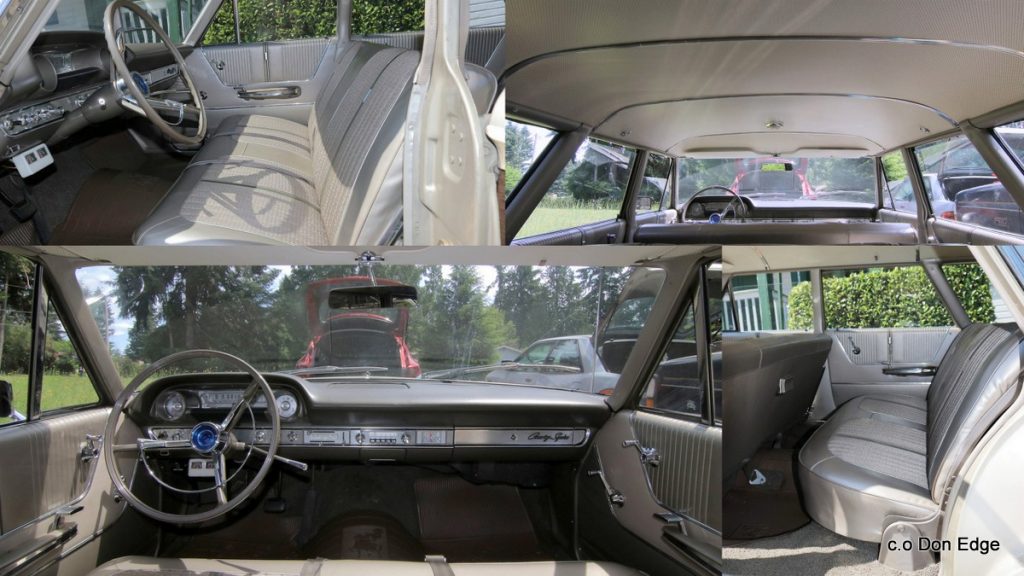 This is an extremely low-mileage car: "Dad saved the Squire for Sunday drives for the most part, his 1966 F100 got the daily driving duty. As far as us kids driving it, my brother was allowed to take it camping ONCE….our Family went on a camping trip up into Canada in I believe 1965 and we put the luggage rack on top to good use. We also made the longer journey down to New Mexico to visit my Mom's side of the family, so the Squire got a little road work in anyway".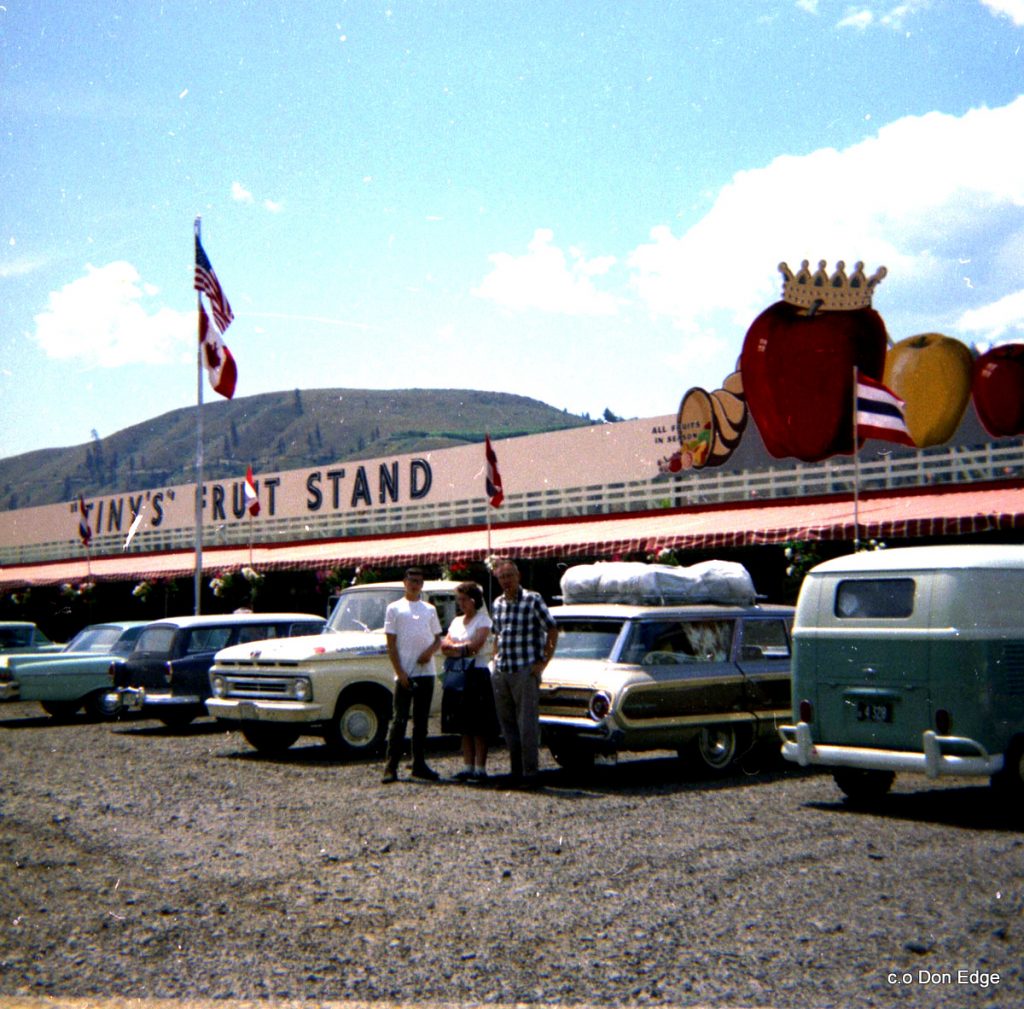 Don's father's legendary attention to detail continued after the purchase: "Dad was always big on maintenance and did all of his own on the car. Changing oil and filter every 3K, radiator flushes, new spark plugs etc. He went to a local auto parts store and bought a "lifetime Battery" he must have traded in those batteries free of charge for new ones 5 or 6 times".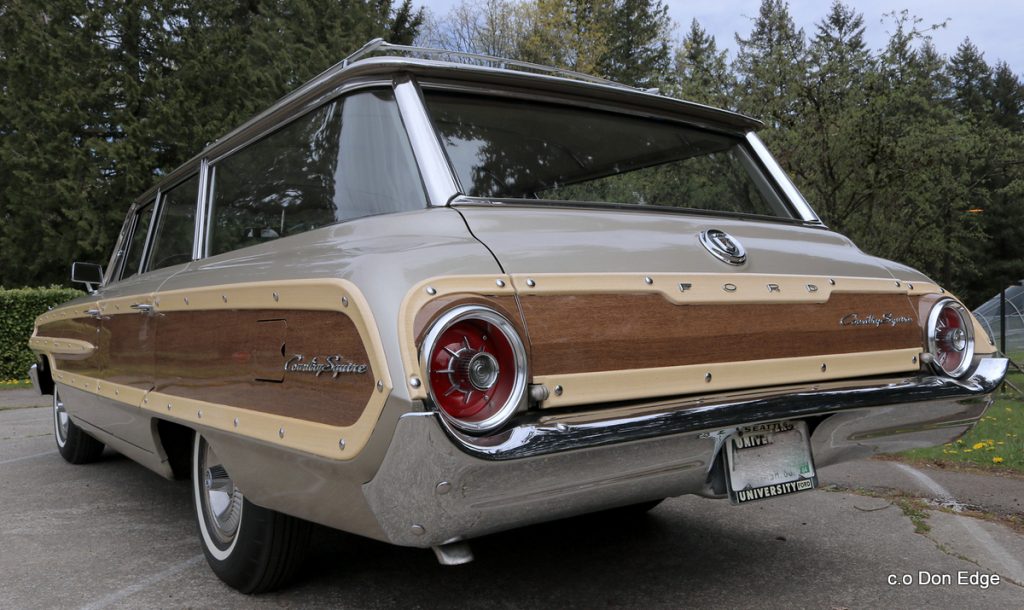 Don became the caretaker of the Country Squire fairly recently: "After my Dad passed away at 92. I was handed over the keys, my brother showed no interest in the car. The car had a few issues from sitting that I needed addressed".

Don clearly inherited his dad's attention to detail: "I took off the gas tank and had it boiled out and coated. I also had it taken to a shop that works on classics and had them go over it. They put a remanufactured clutch disk in, they went through the brakes and put on a new fuel pump and water pump, changed the oil with that all important zinc additive. Also put a new muffler on as well. At that same time, I had them put new 14X8.00 bias ply white wall tires".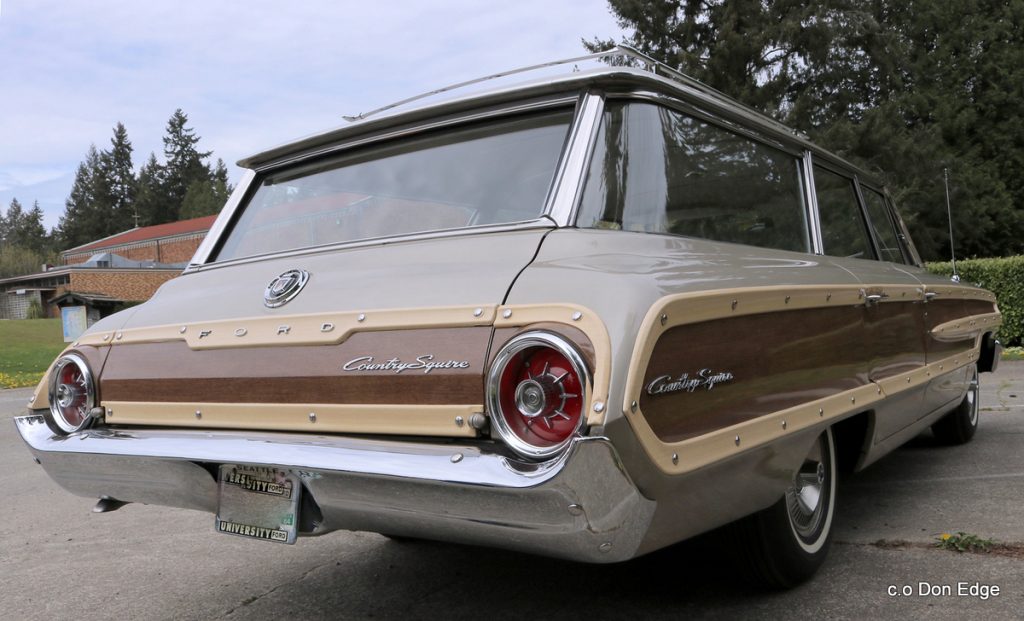 The Edge family's respect for the wagon clearly paid off: "I drove it two years ago quite a bit, went to three car shows and came home with three first place awards. Last year I needed some suspension work done to me, I got a new hip. I still managed to run the engine quite a bit to keep the battery charged. The original factory paint and faux wood still look great which has to do with no direct sunlight because of the dark little garage it was entombed in for over a half century".
Don is flexible on the car's future: "I would love to keep this car forever however I don't have use of its garage anymore and I keep it at a friend's enclosed carport with its car cover over it. That has worked out pretty well and has kept the car nice and dry. However, if someone with a heated garage came forward to preserve this car in the lifestyle it is accustomed to, then I probably would pass on the torch knowing it is in the car's best interest".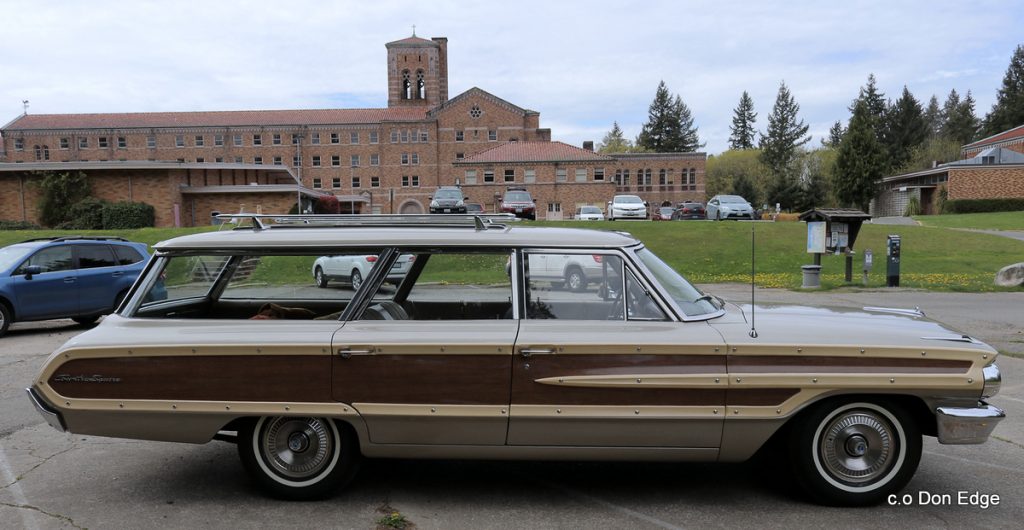 By: Jerry Sutherland
Jerry Sutherland is a veteran automotive writer with a primary focus on the collector car hobby. His work has been published in many outlets and publications, including the National Post, Calgary Herald, Edmonton Journal, Ottawa Citizen, Montreal Gazette, Saskatoon StarPhoenix, Regina Leader-Post, Vancouver Sun and The Truth About Cars. He is also a regular contributor to Auto Roundup Publications.
Please re-post this if you like this article.