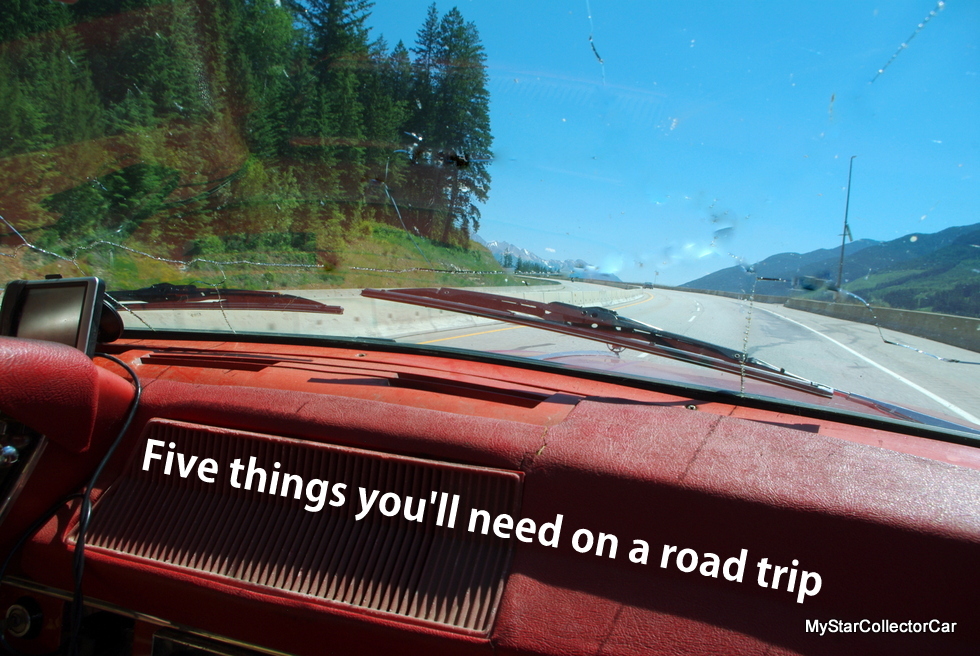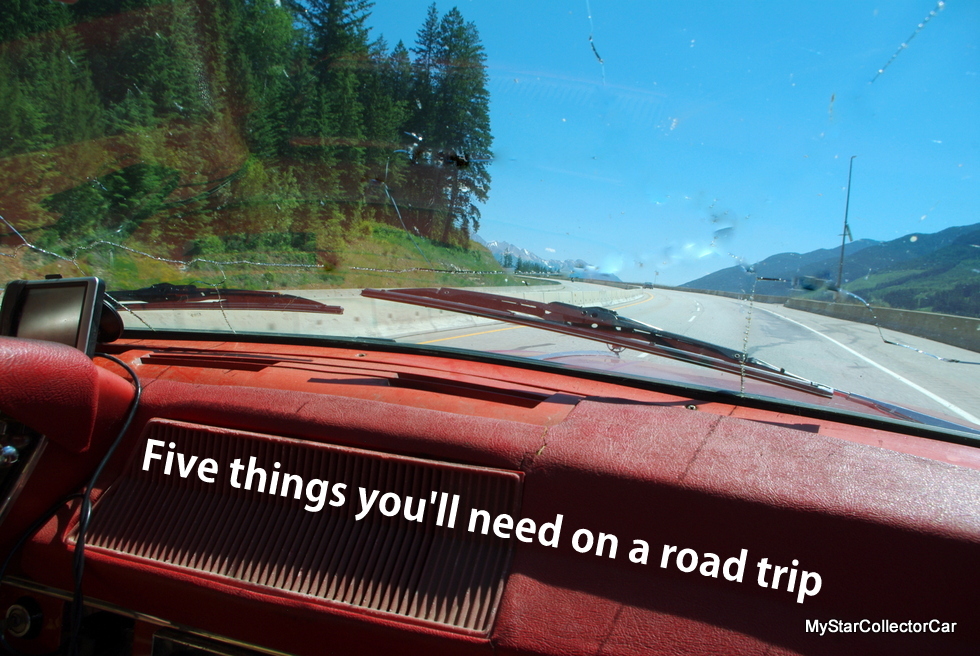 Years ago I wrote a piece for MyStarCollector that doesn't make a great deal of sense in Reality World
I put forth a case for a road trip in a vintage car with no modern conveniences like cell phones and, more importantly, no actual rational thought.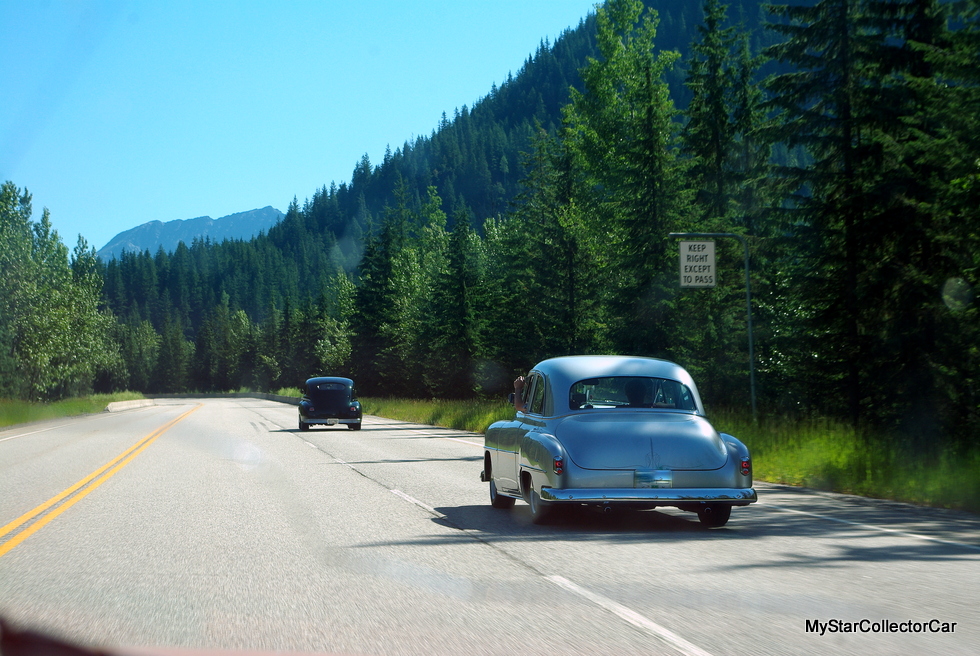 My only defense for this act of written lunacy? It was a hypothetical road trip that didn't actually take place in a walk-the-walk kind of way. Consequently I did not include all of the items on this list of five things you need for a road trip in an old car, but I believe they may be essential to any adventure in an old car that takes you out of your city limits comfort zone.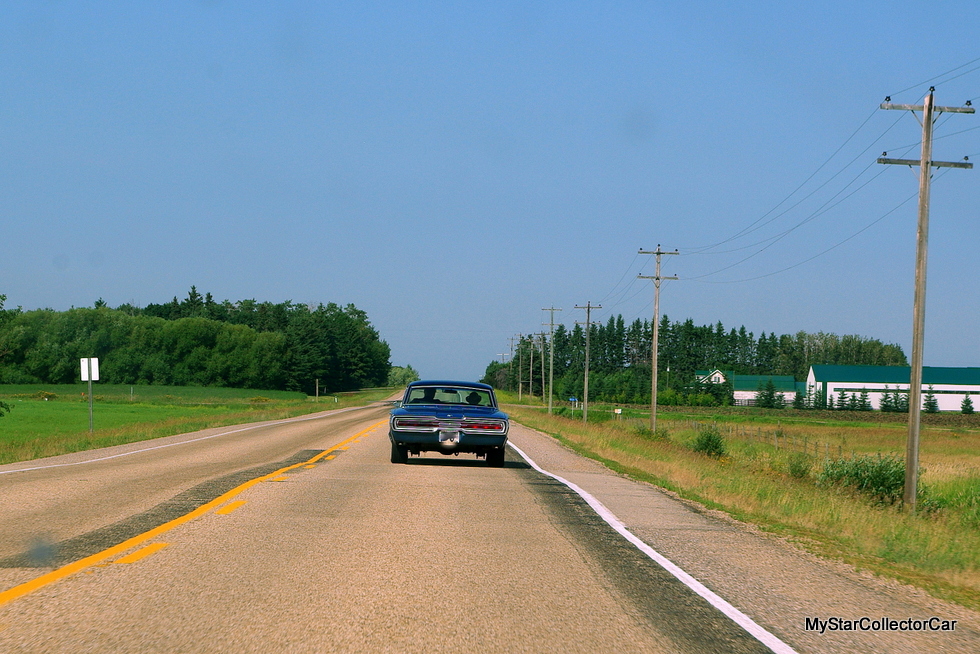 The first essential item for a road trip is a cell phone. I may have stated in my earlier article that a phone should be run over by your old car just before the trip-but a cell phone just makes sense in an old car.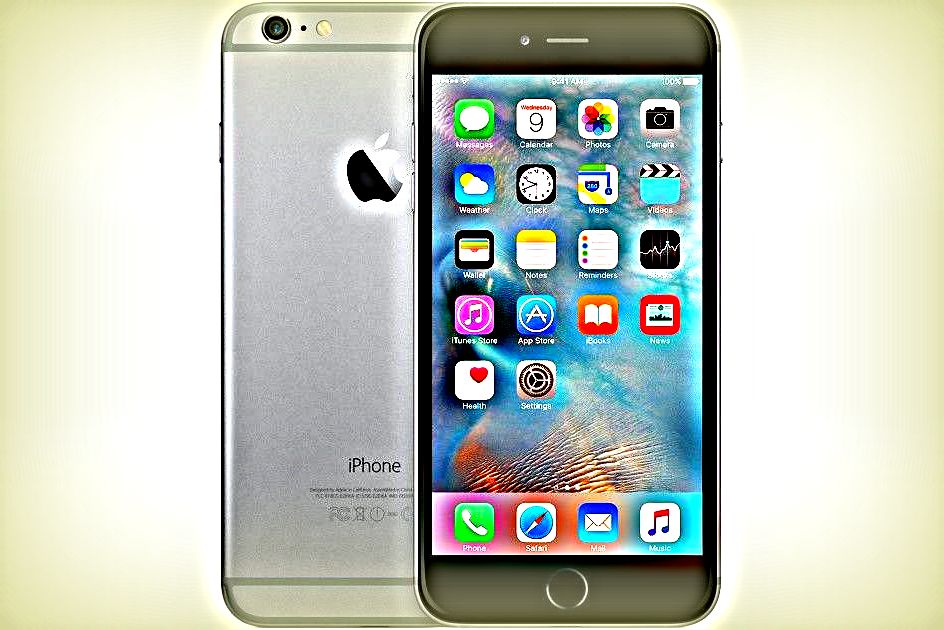 Anything is possible on an old car trip because an old car is an unpredictable mode of transportation, and therein lies its charm and its curse: its lack of dependability. A car guy who claims he has never had a problem driving his old car in a new world is either lottery-winner-lucky or a compulsive liar. I would bet on the liar angle.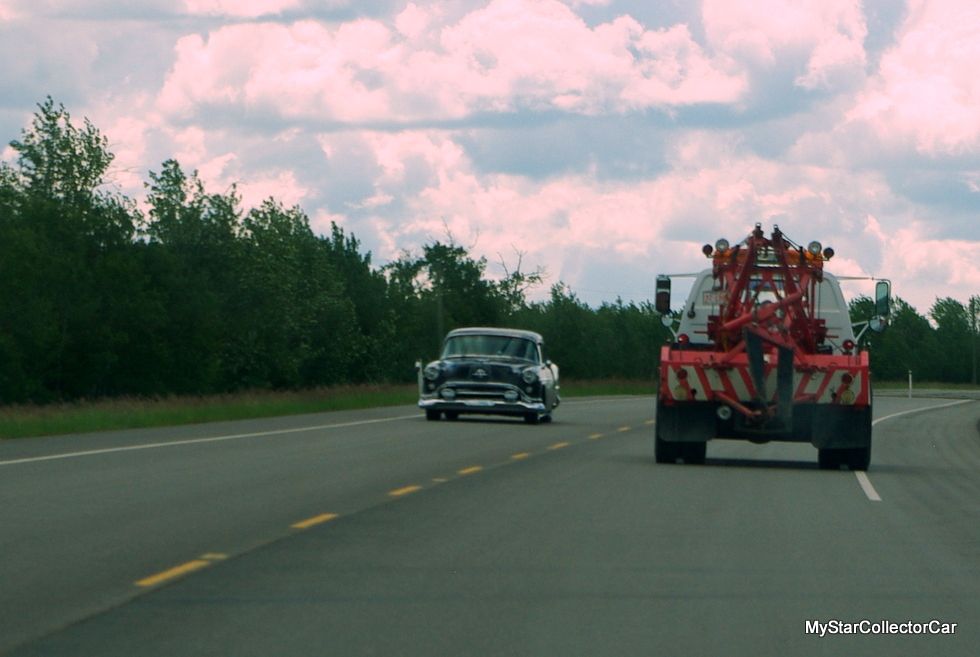 A cell phone connects stranded old car owners with tow truck drivers when the mechanical problem is unsolvable on the side of a busy and dangerous freeway filled with 70 mph morons who are texting other 70 mph morons while driving their cars.

The second essential item is a set of tools that travel well in a trunk. Many old car issues are indeed solvable with a decent set of tools because they were built during a time long before computer engineering turned cars into the Enterprise star ship without the overly pessimistic but highly talented Scotty riding shotgun.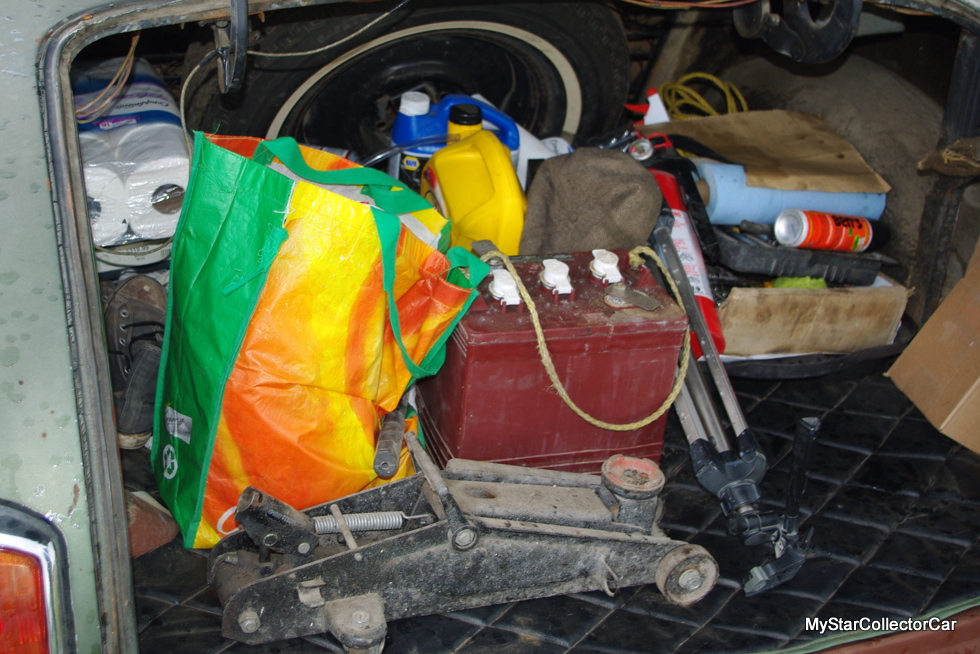 Few of us are able to fix a computer but most car guys can change out a water pump in a 50-year-old car.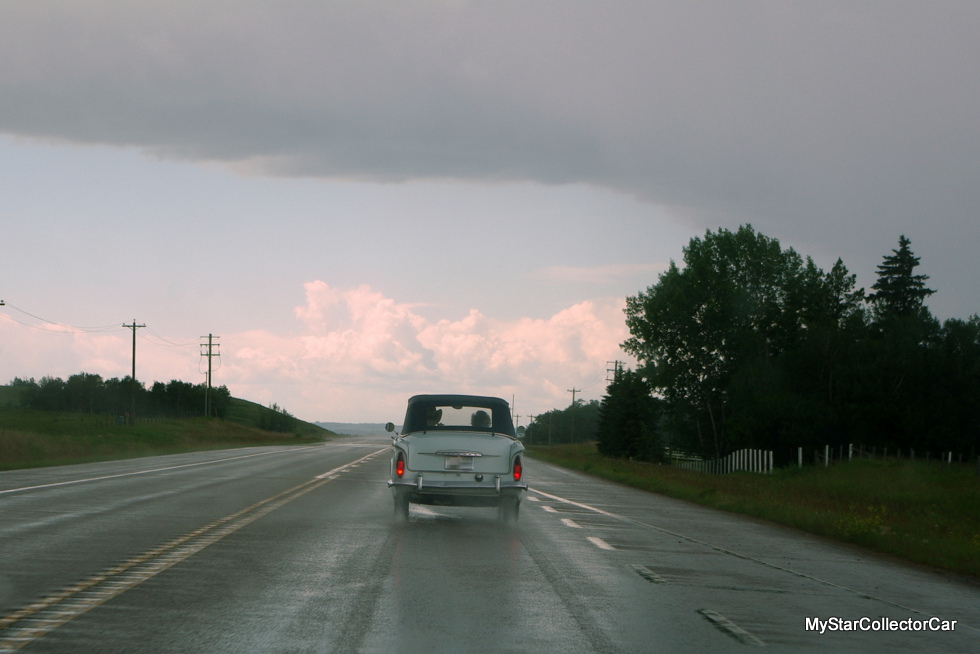 The third essential item has a logical connection to the second item: spare parts. There are items that are probable sources of a breakdown and can be replaced reasonably easily with a basic set of tools in many cases.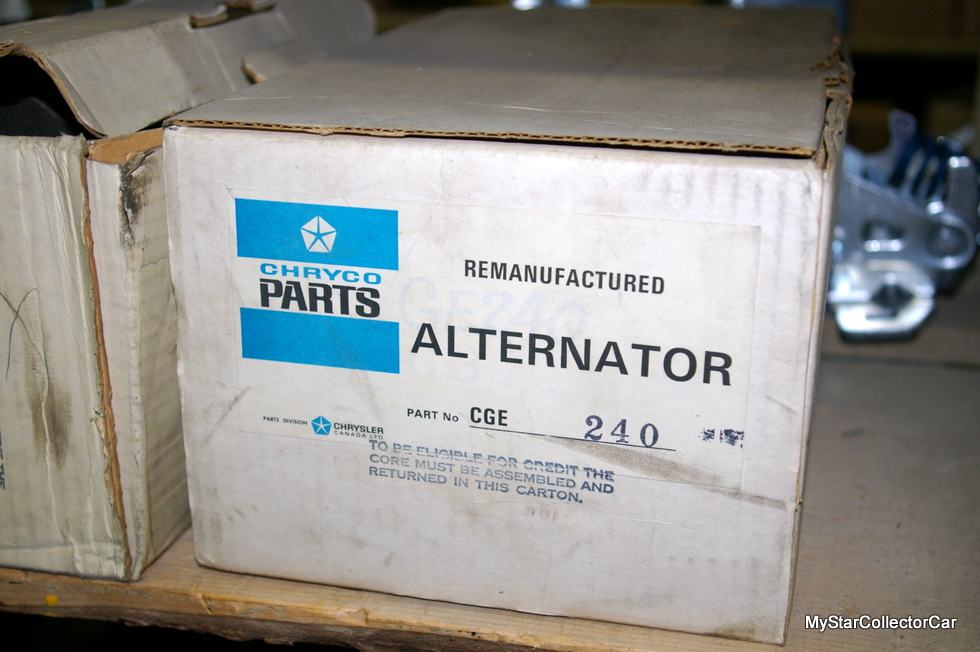 Car parts like a water pump, generator/alternator, starter, fuel pump, coil, voltage regulator, fuel filter, points, hoses and other items also travel well in a trunk and may offer a solution to the likely problem.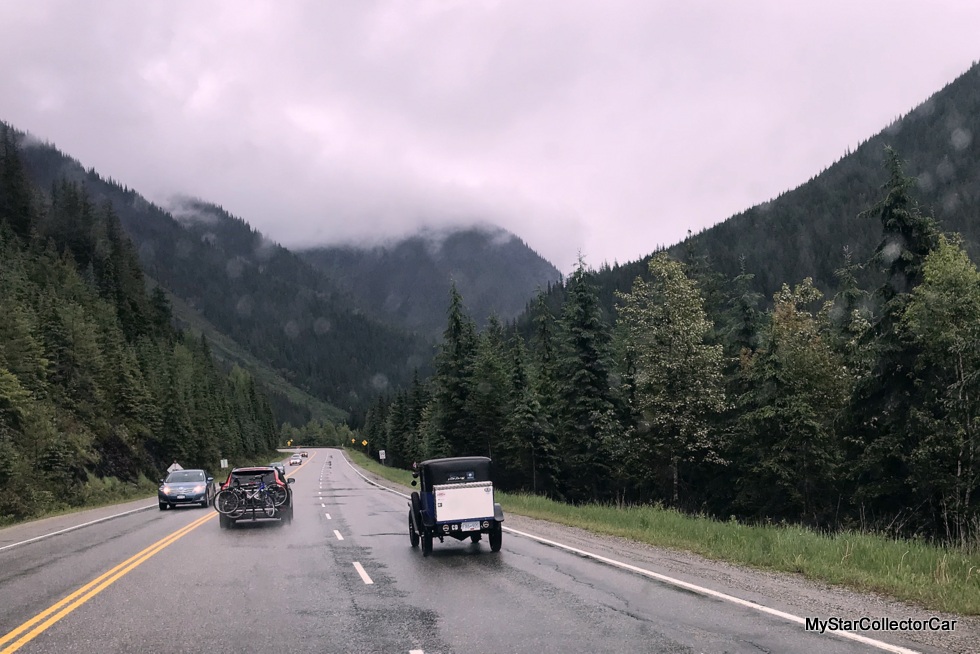 The fourth essential item is a fire extinguisher. An old car may have old wiring, bad fuel lines, or even a high level of previous gross mechanical incompetence to ignite a fire in it. The fire extinguisher may snuff out a blaze caused by any of the above in an old car.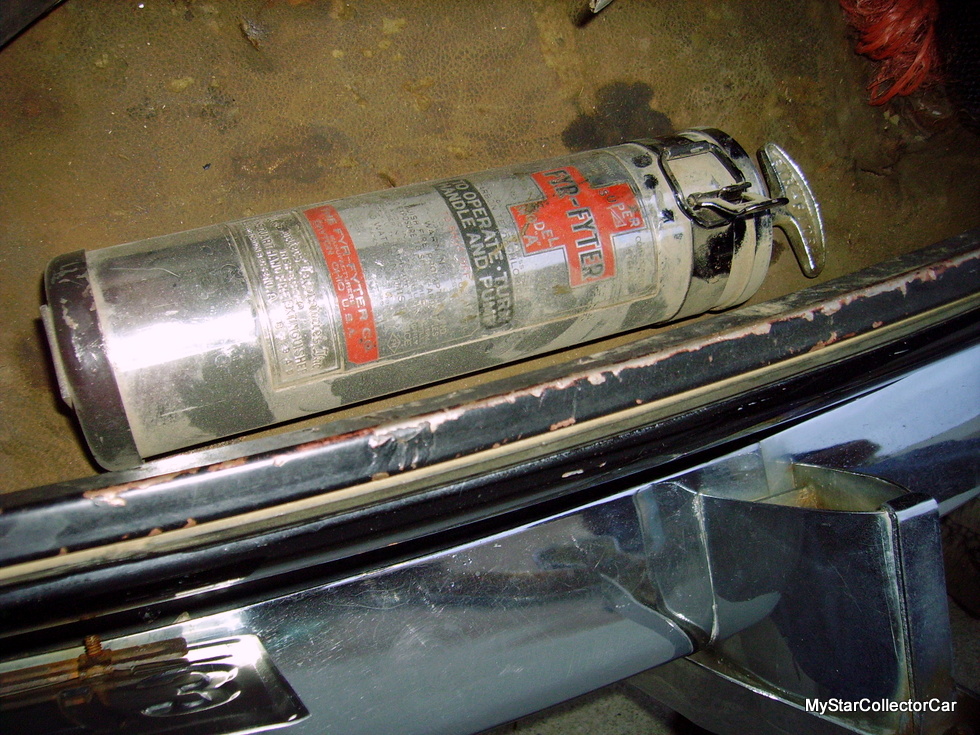 The choice is either a fire extinguisher or a bag of marshmallows and a stick for the old car owner.
The fifth and final essential item is a good spare tire. This item may seem obvious but many spare tires in old cars are also flat tires and this important fact may be missed by their owners until they actually need one with air in it.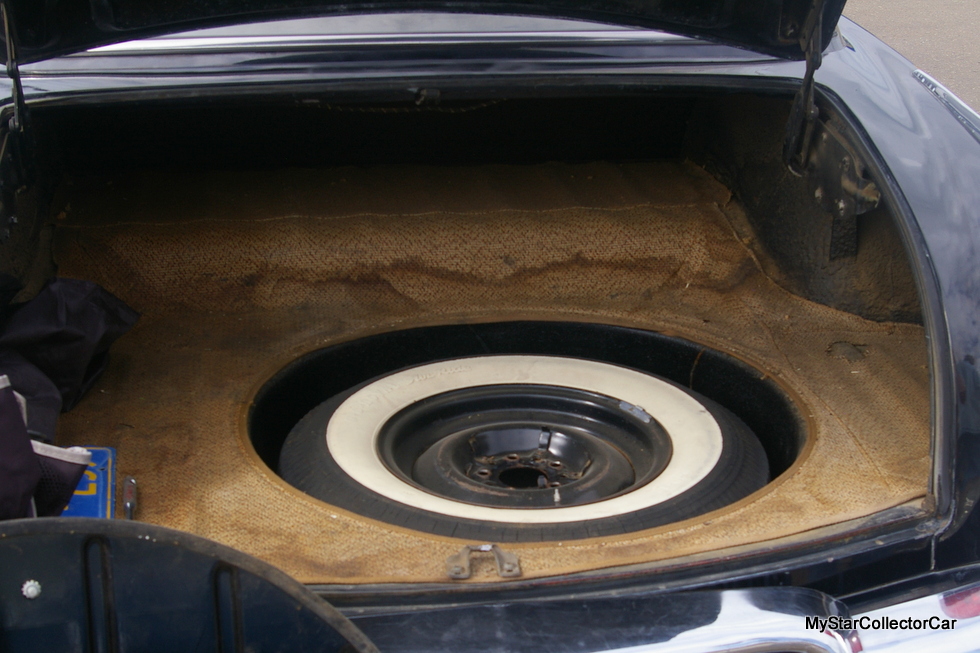 MyStarCollectorCar hopes the old car travel season is a happy one for our readers and also hopes our basic advice helps them avoid misadventures on the road.     

 

BY: Jim Sutherland

Jim Sutherland is a veteran automotive writer whose work has been published by many major print and online publications. The list includes Calgary Herald, The Truth About Cars, Red Deer Advocate, RPM Magazine, Edmonton Journal, Montreal Gazette, Windsor Star, Vancouver Province, and Post Media Wheels Section.