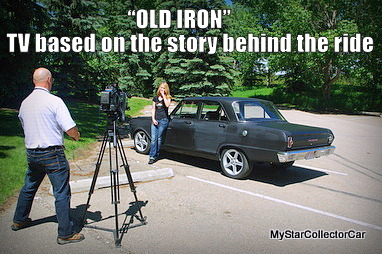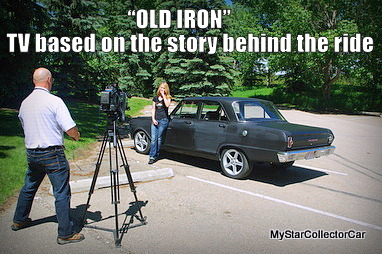 SHAW TV PRESENTS OLD IRON 12: A VIDEO LOOK AT THE STORY BEHIND THE RIDE
The best part about old iron is the story behind the ride.
MyStarCollectorCar was founded on that specific concept because once you add the human equation to a 50-year-old car or truck, the story becomes bigger than the old ride.
There's a reason why these old classics are a part of the owner's life and our job is to tell the story.
Jim Claggett from Shaw TV liked the idea so much he asked us to help him set up a "story behind the ride" weekly show.
We're going to go out all summer and talk to to owners about their old iron.
Here is the latest video for Shaw presents...Old Iron 12 (CLICK ON THE PICTURE OR HERE TO SEE THE VIDEO).
This is a great way to showcase the local car community because the gear-head culture is such a huge factor in Central Alberta.
We're going to dedicate a page to these weekly shows and add each one to the page as the season progresses.

Here are the rest-click on the picture for the video.
CLICK HERE to Like us on Facebook
CLICK HERE to Follow us on Twitter