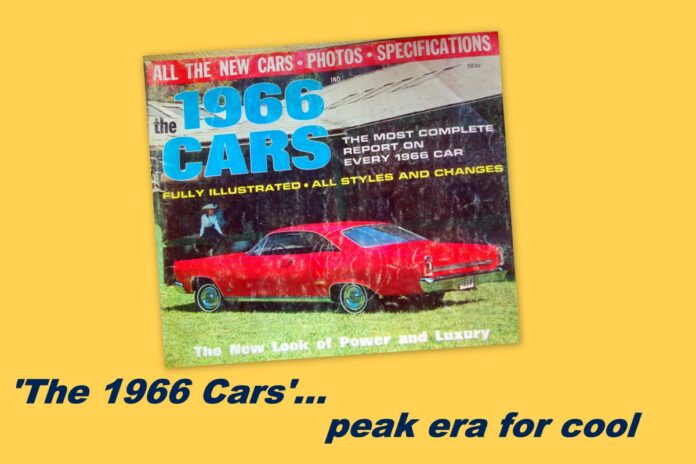 I was a kid when the 1966 cars rolled out—annual model changes were a big deal in Detroit back then because you had to make your current models look old within two years.
I found a roughed-up copy of a pulp paper magazine called 'The 1966 Cars ' in a box of other old car magazines. This was an annual publication to list—and pump up the tires—of the new models. It was in the middle of a bunch of other performance magazines from the same era, but I was drawn toward 'The 1966 Cars' because I personally saw that year as a watershed moment for 60s cars.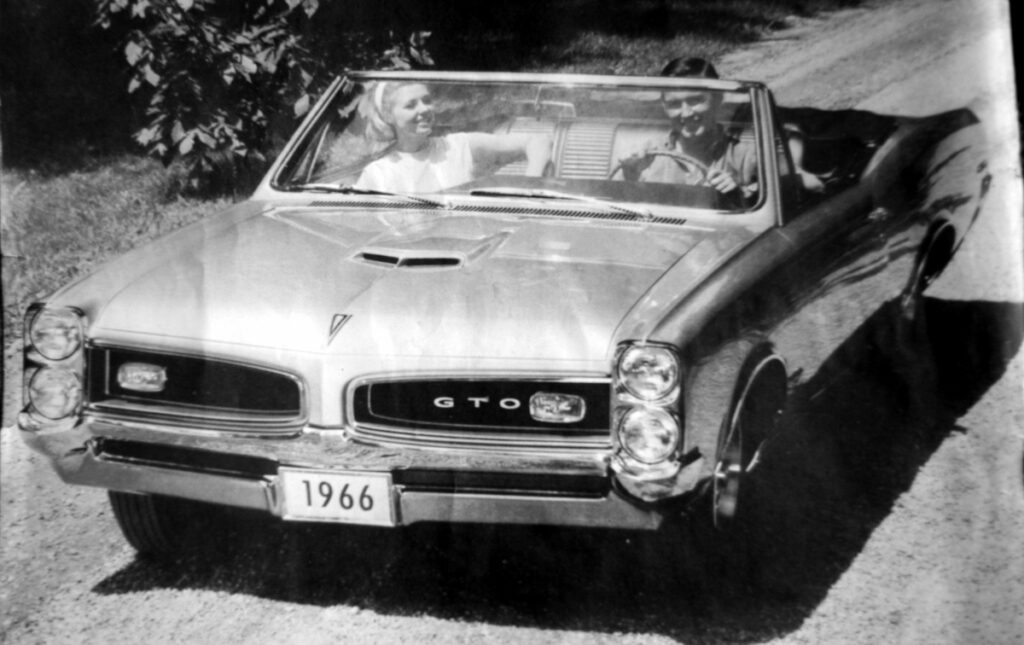 This magazine read like something you'd see on a Wall Street coffee table, because it was all about promoting every car, but it was also full of information about those same cars.
For example, the legendary 426 street hemi debuted in 1966. You could order it for just about any B-body Mopar, but one of the coolest examples was the Coronet 500 two-door hardtop.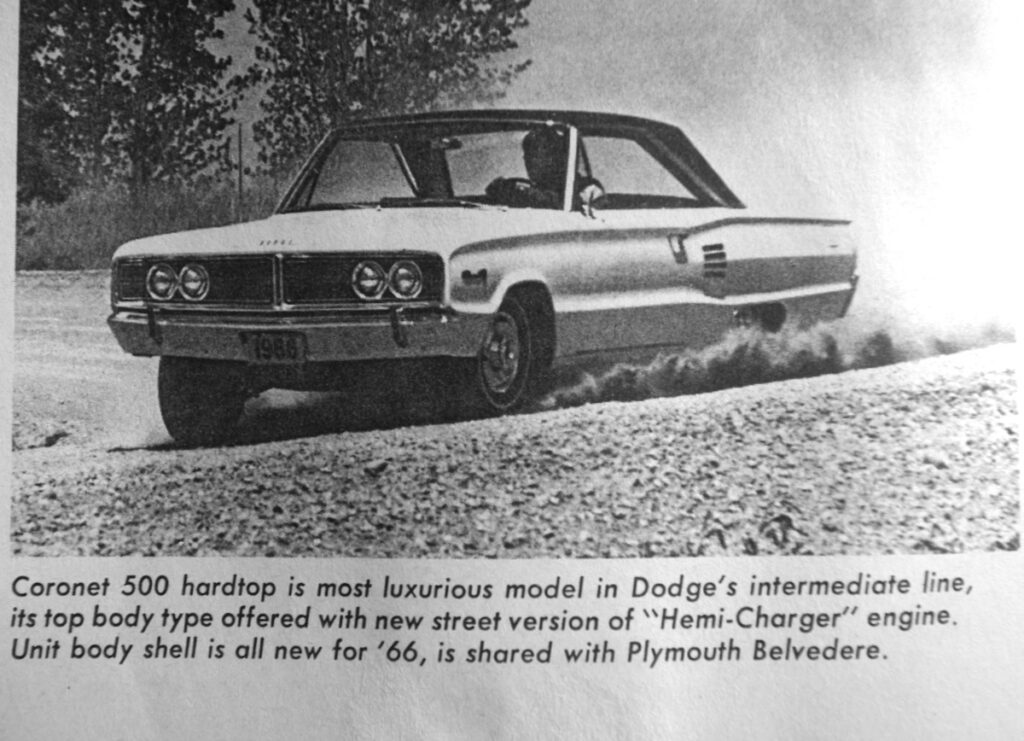 These Mopars were born to run when they had an Elephant under the hood.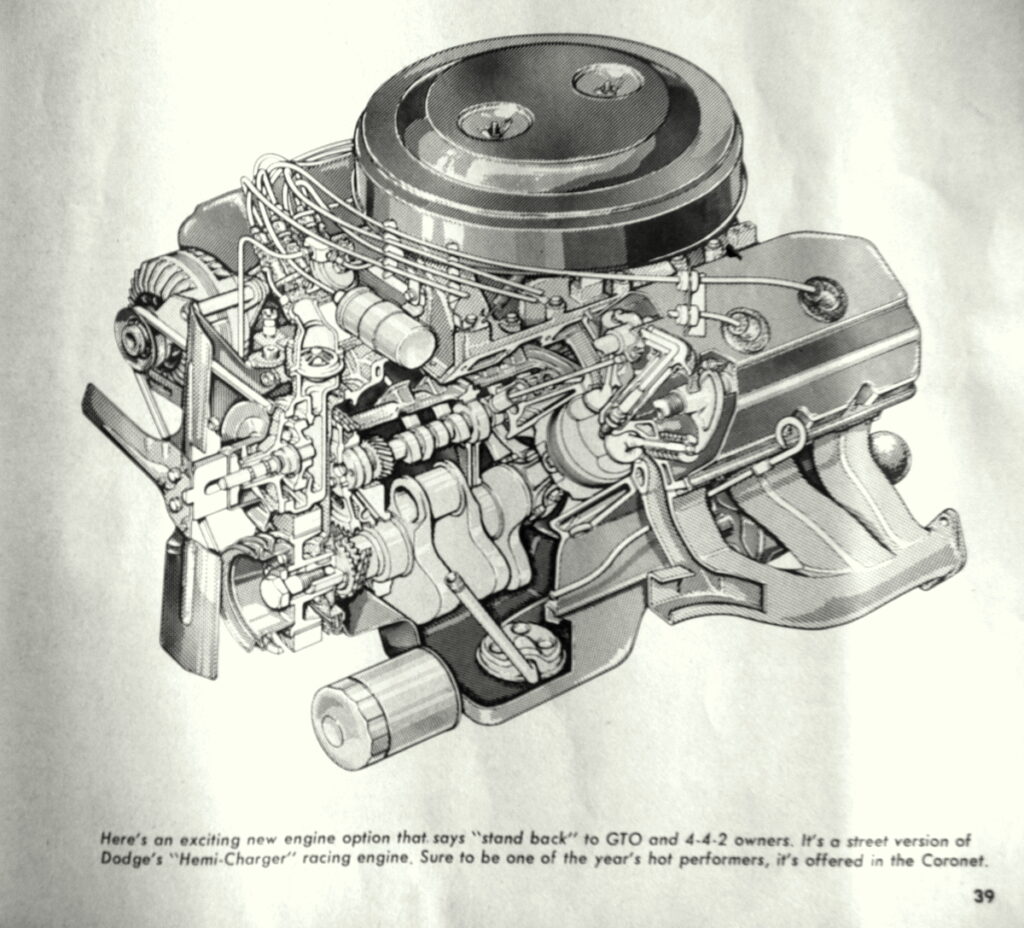 The best part about a 426 Hemi was obvious—it could push the brick-like Plymouth Satellites and Dodge Coronets into felony-level speeds.
'The 1966 Cars' pointed out how Pontiac entered the innovative engine battle in 1966 with its OHC 6-cylinder. This engine was a massively updated version of the traditional 230 cubic inch straight-six because 'overhead cam' was a term associated with European cars—not Detroit.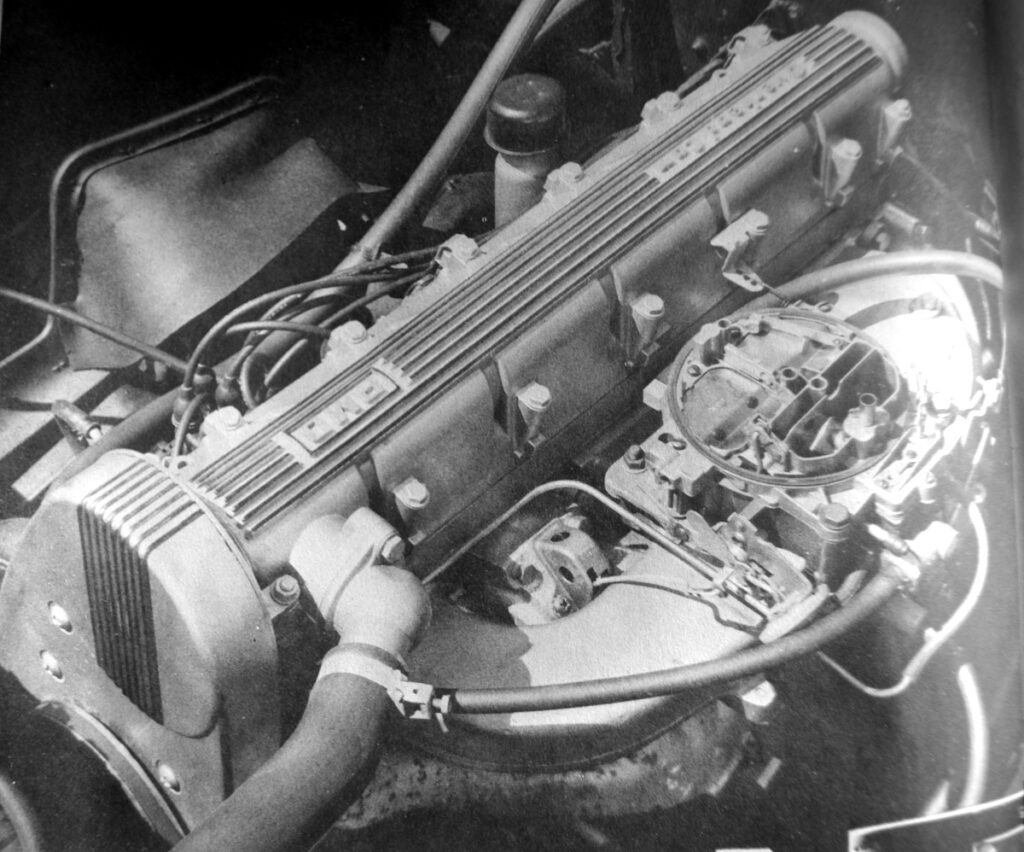 This little six produced 207 horsepower in its most powerful form so the power-to-cubic-inch ratio was really good–but this was an era where 325 horsepower was a starting point in bigger engines back in 1966. The OHC never caught on with buyers back in '66, but now '66 OHC Pontiacs are sought after because of their innovative technology.
'The 1966 Cars' listed another debut car with amazing technology—the '66 Olds Toronado.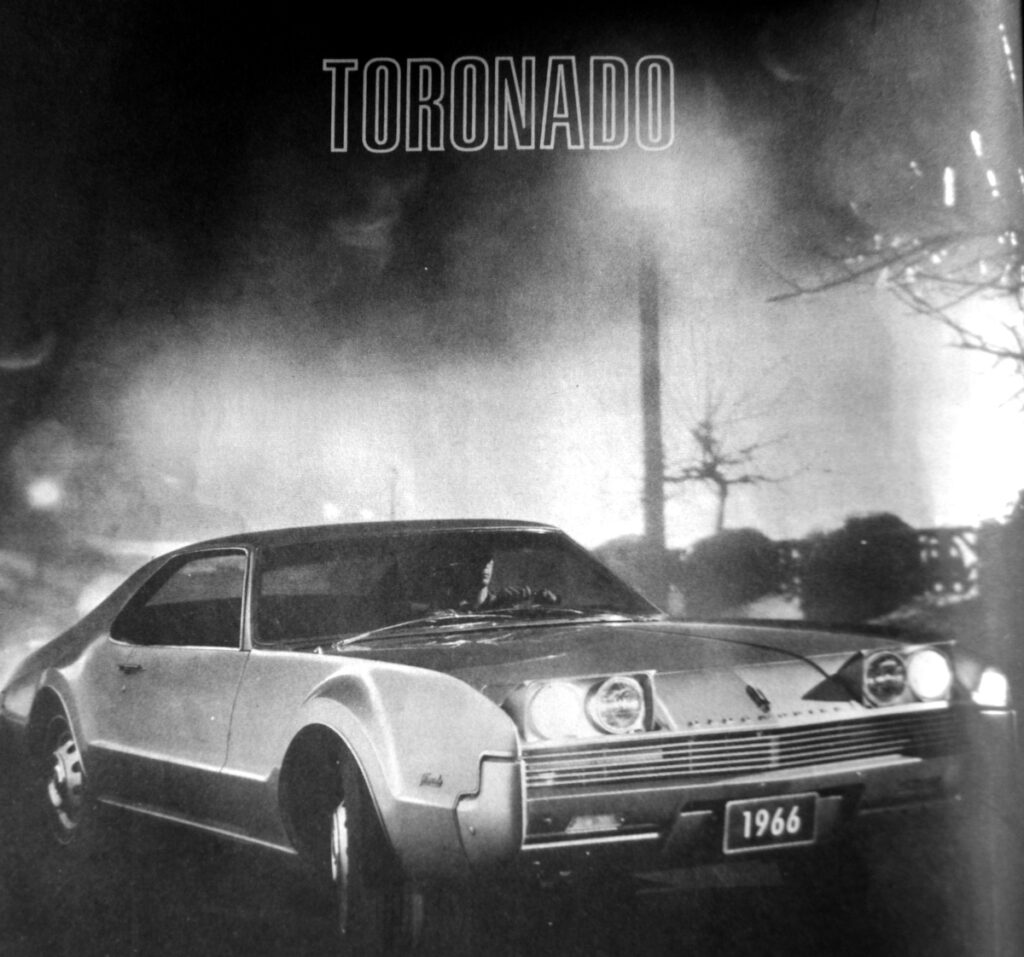 This car represented a massive shift in attitude from rear-wheel drive to front-wheel drive and it was a great example of how cutting-edge GM was in style.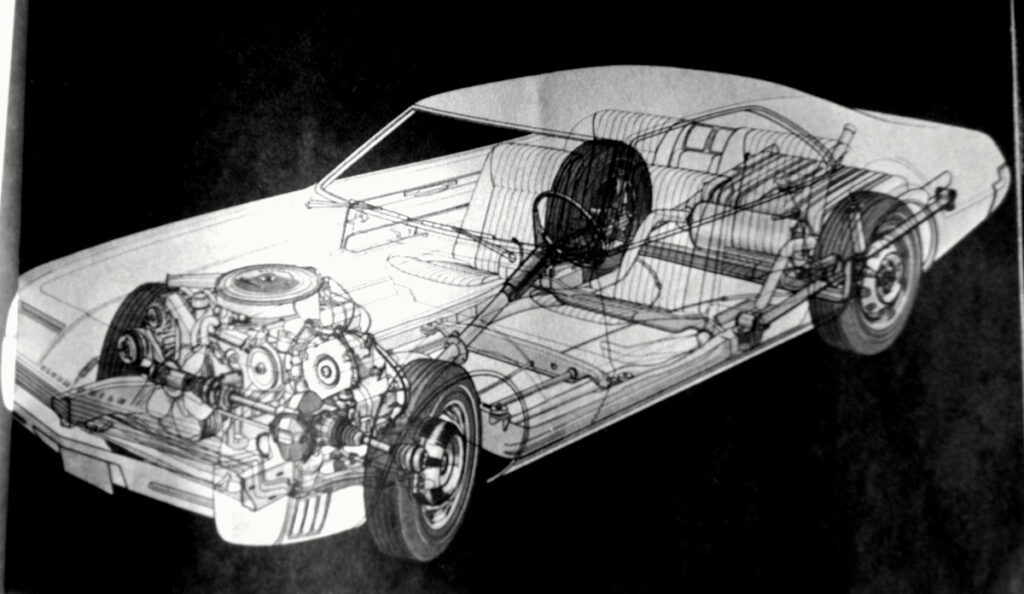 The magazine dedicated three pages to explain how Olds stuffed a conventional 425-cubic-inch V-8 beside a conventional transmission under the hood of a Toronado. These cars blew me away when I was a kid, so it was great to learn more about these classic Oldsmobiles.
Ford also worked some magic with its lineup in 1966—the Bronco debuted that year.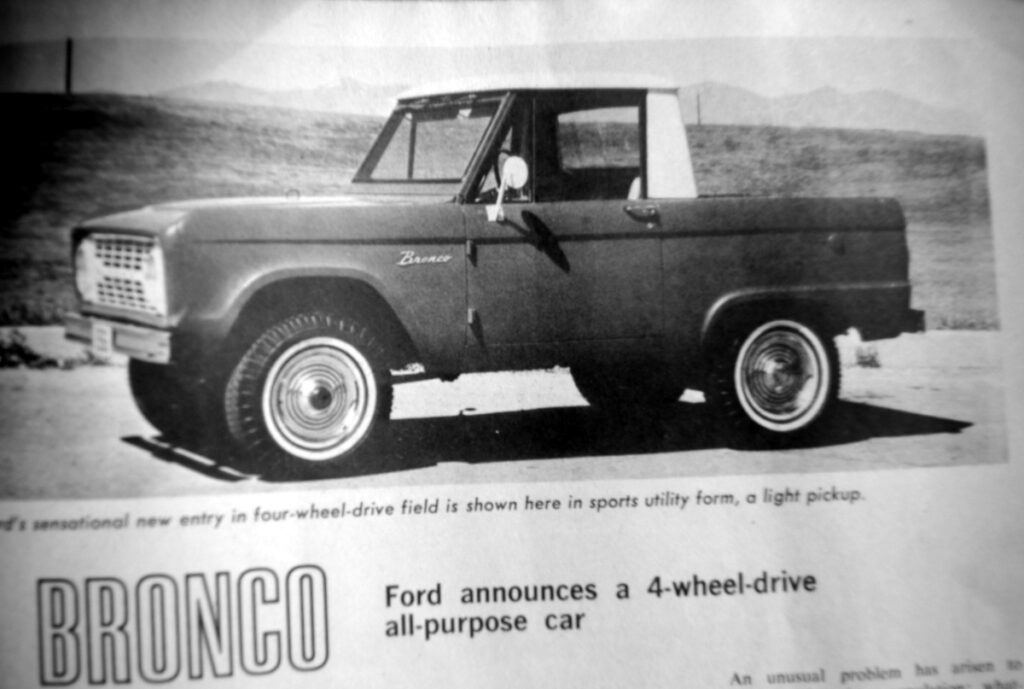 This rugged little workhorse was tied into the success of the Mustang, so its name came from the same equine world. Nobody could predict that these affordable trucks would become six-figure collector vehicles, but that's where we're at in 2023. I liked Broncos back in '66 because they looked 60s cool and hip in their own boxy way.
The mid-sized Ford and Mercurys also received some mid-60s styling magic in 1966.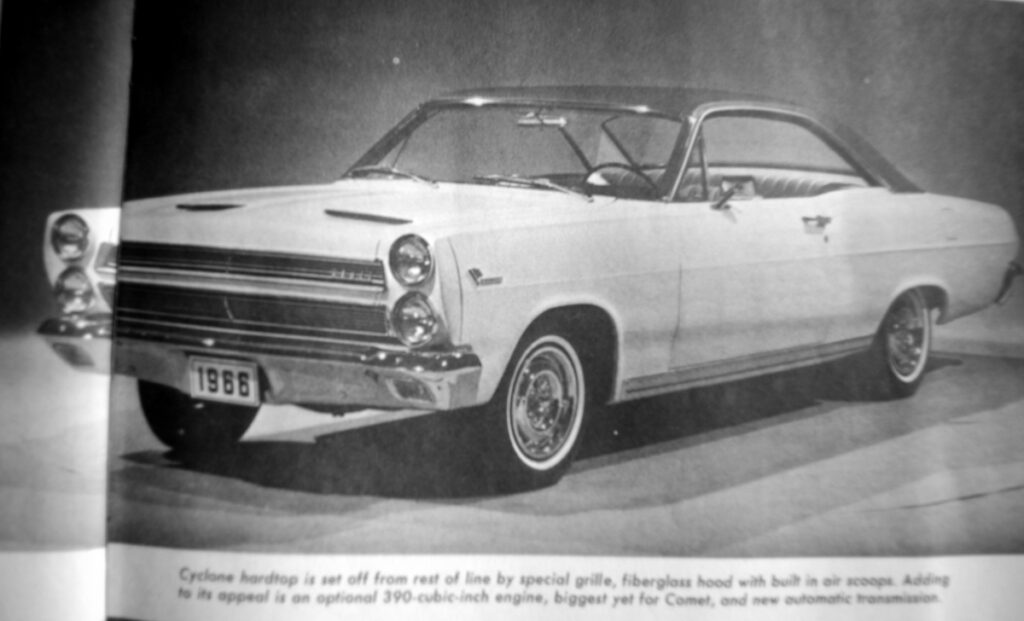 The Fairlane and Comet gained stacked headlights in 1966 and the styling change was one of the best moves of the year at Ford. It combined a swoopy fastback roofline with clean lines—the icing on the cake was the 390 cubic inch V-8 option.
'The 1966 Cars' also explained how American Motors conducted business in 1966 like they always did—with measured steps.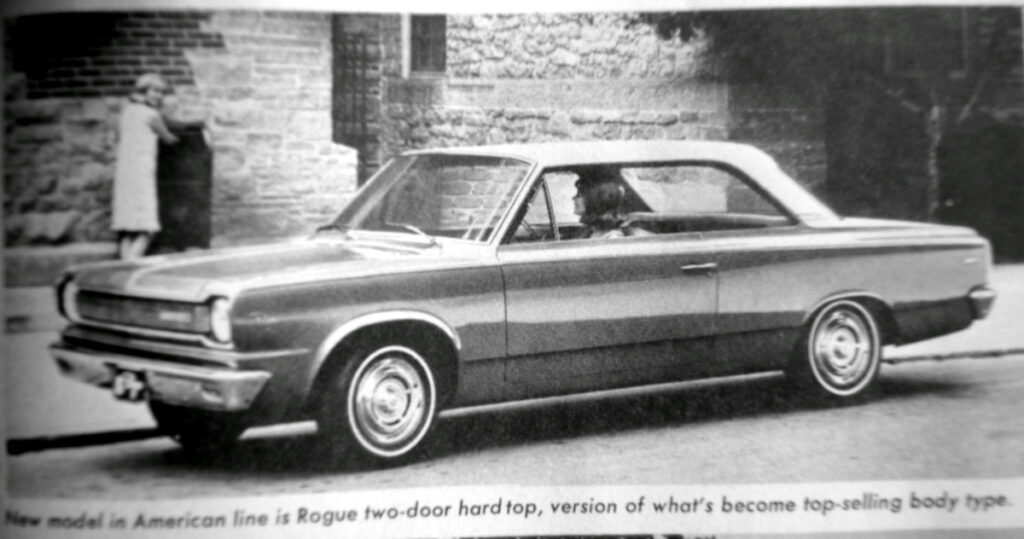 The '66 AMC American Rogue is a good example of how AMC stretched a budget to keep up with the Big Three in all phases of the game. They couldn't build a Mustang, but they could build a car that was clean, cool and could run with a 'stang. AMC gave the popular American a catchy new name, a few features for better handling, and a 155 horsepower 232 cubic inch, 6-cylinder. The Rogue became a big asset for AMC in 1966.
The final entry in 'The 1966 Cars' was fitting—it was Studebaker.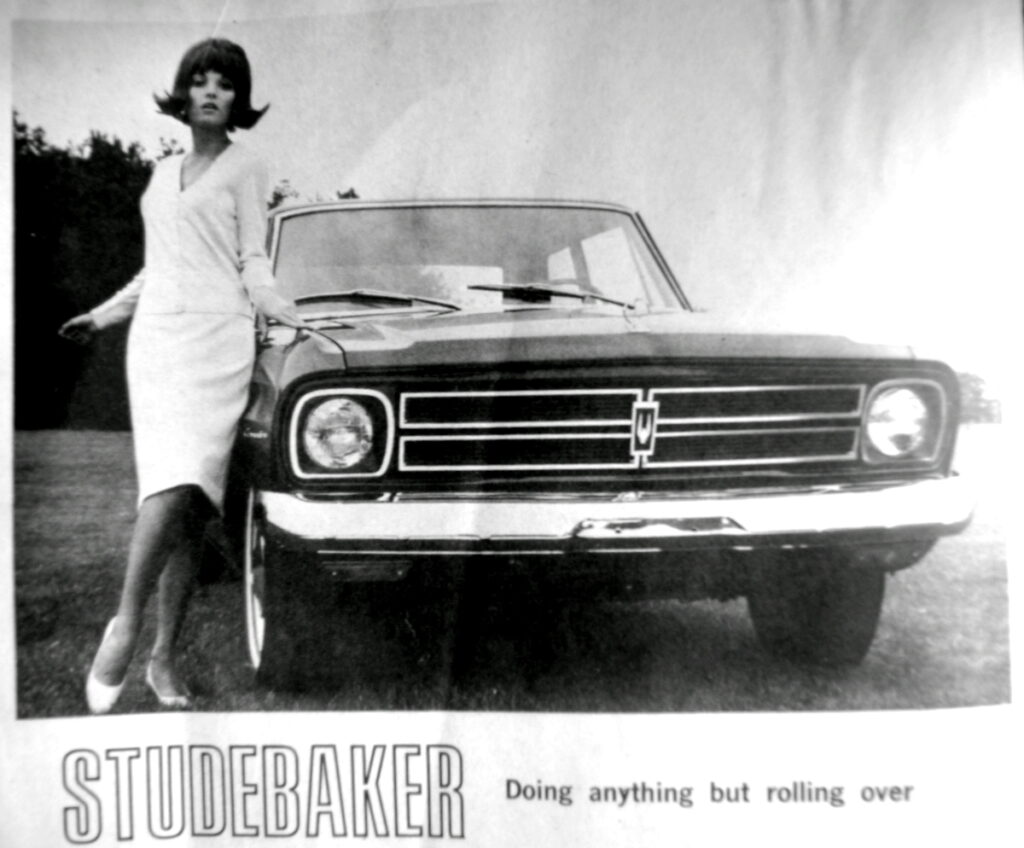 Basically, it was a "Yes it's still alive, but probably not for long" piece but 'The Cars of 1966' did it with tact and style because Studebaker was given the same respect as General Motors. They just had a smaller lineup.
By: Jerry Sutherland
Jerry Sutherland is a veteran automotive writer with a primary focus on the collector car hobby. His work has been published in many outlets and publications, including the National Post, Calgary Herald, Edmonton Journal, Ottawa Citizen, Montreal Gazette, Saskatoon StarPhoenix, Regina Leader-Post, Vancouver Sun and The Truth About Cars. He is also a regular contributor to Auto Roundup Publications.
Please re-post this if you like this article.