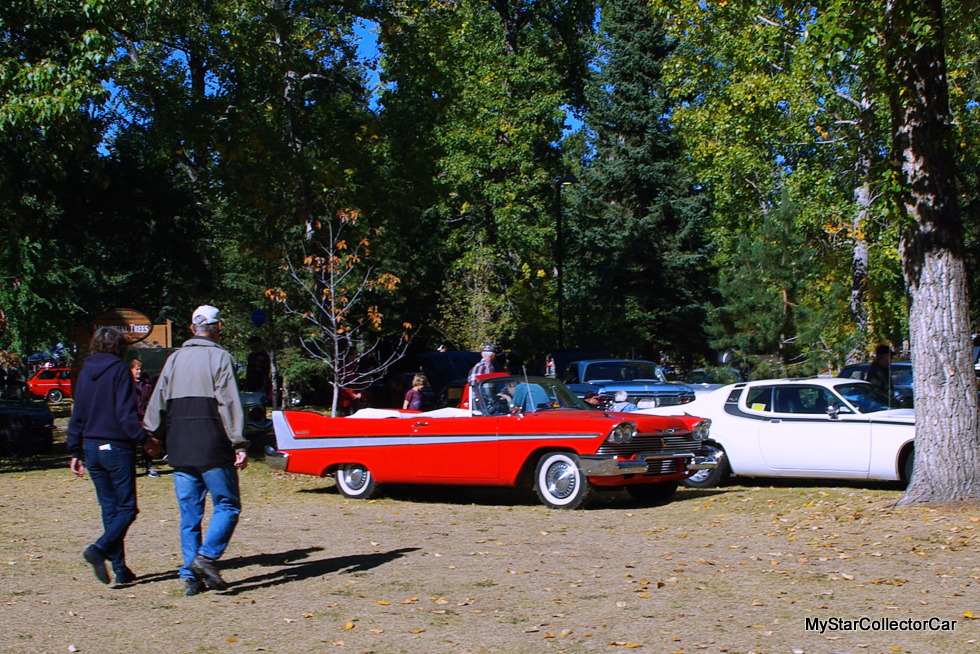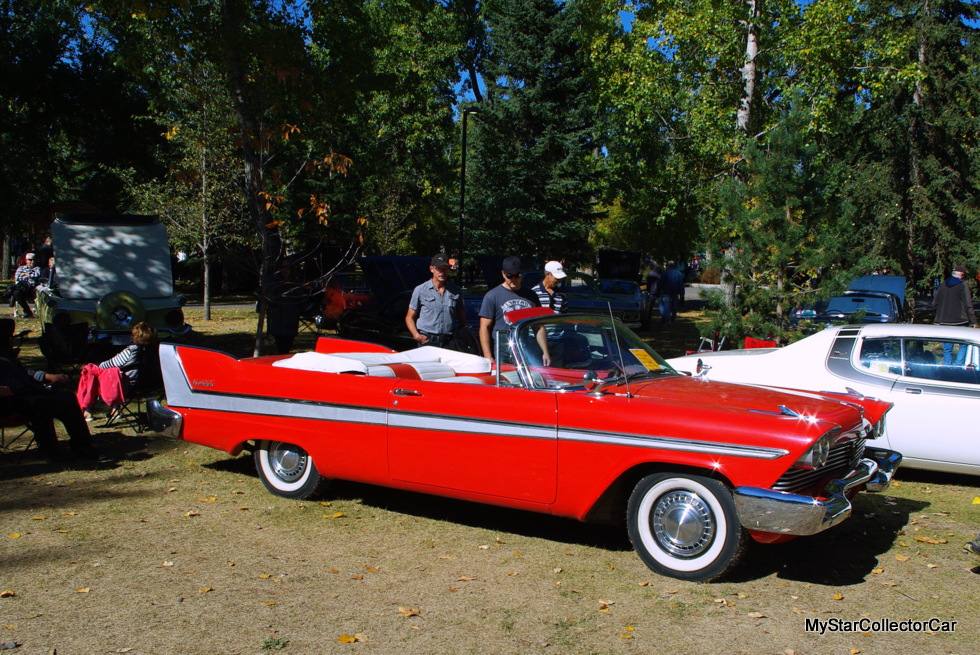 Car guys always have a mentor who steered them into the hobby.
It can be a buddy, a brother or an uncle, but most often the mentor is a father.
In this case (a '58 Plymouth Belvedere convertible), it was a Dutch father who loved working on Mopars.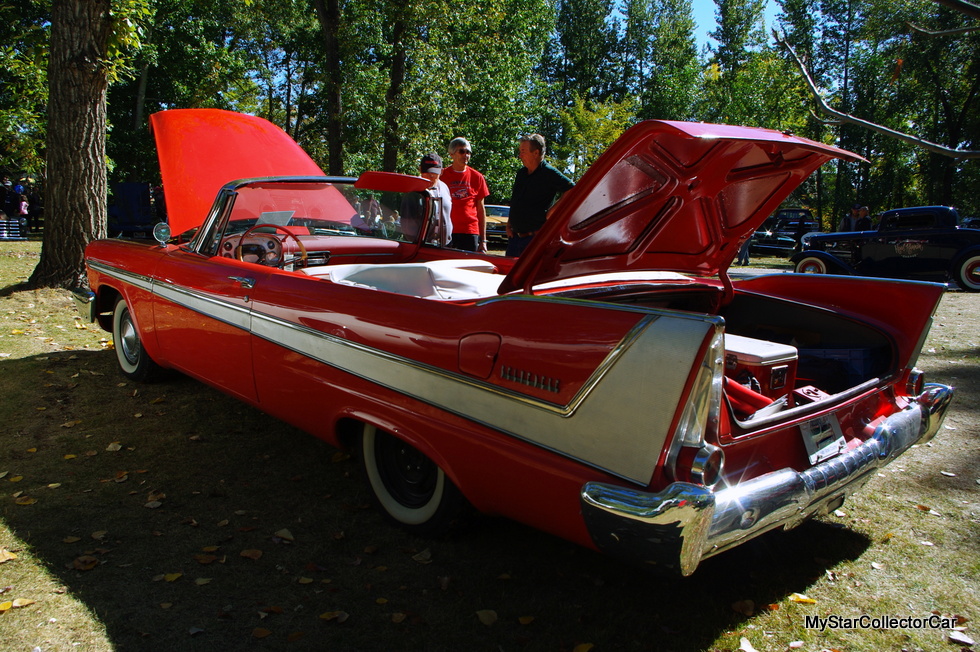 Arnold Meetsma is the proud owner of this extremely rare Plymouth soft top. He said they "built 9941 of them" and he believes there's around a 5% survival rate. He was attracted to the car from the outset but his Mopar roots go back many years because he said he's: "Been into Mopars all my life because Dad worked on them back in Holland".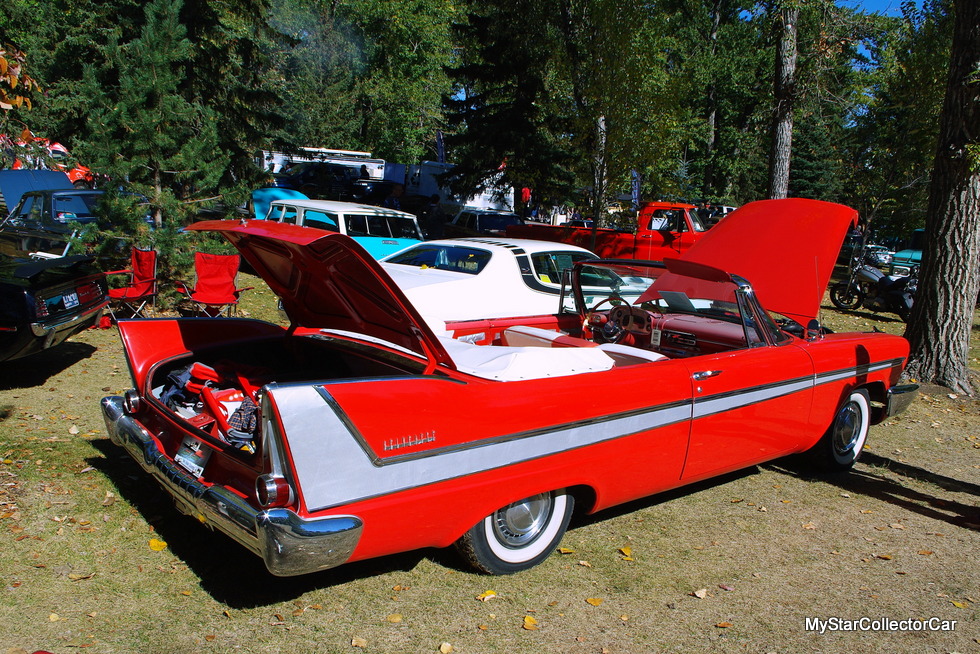 The Belvedere convertible was in New York as part of an estate sale after the last owner passed away unexpectedly at a young age. Arnold bought the car from his widow and hauled it home—thousands of miles to western Canada.
This car is an odd combination because it's part survivor and part resto-mod. It has a 440 under the hood now but Arnold did a forensic on the motor and learned the heads and intake weren't stock 440 items. Those pieces corresponded with a 350 Fury engine so Arnold believes they were part of the original engine.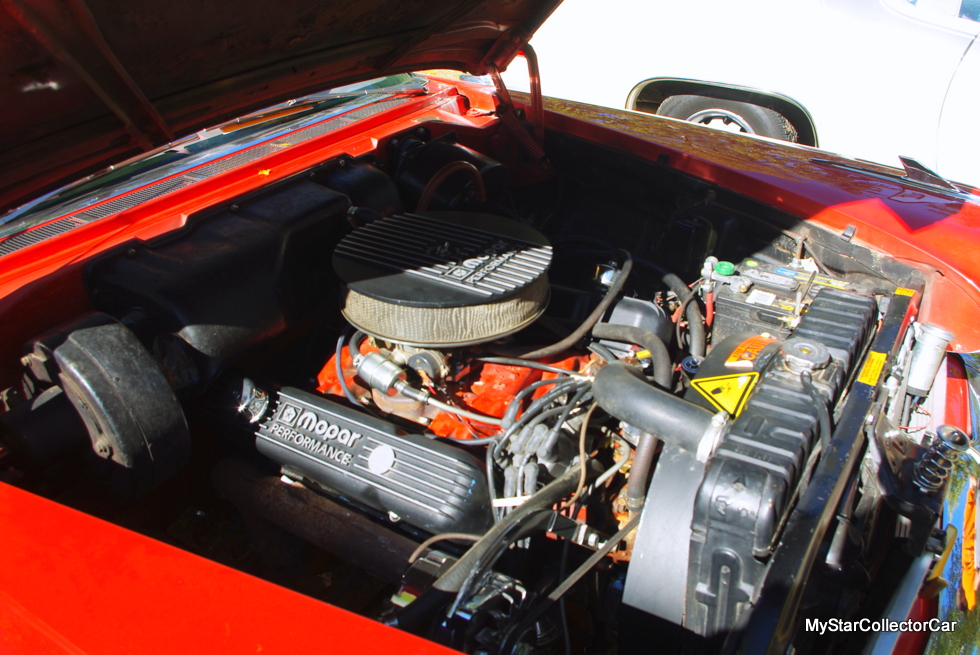 Arnold's Belvedere has a few other odd options like heavy duty suspension and a 150 mile per hour speedometer. Arnold said you could order Fury option packages with the Belvedere and he theorized that his car had one of those packages.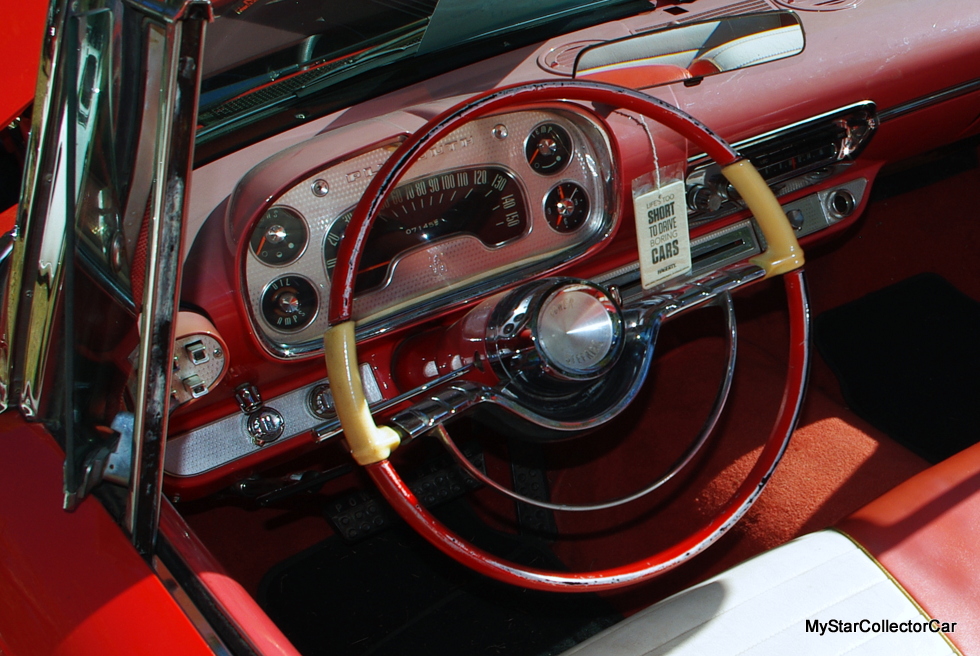 He wants to find a 350 block and take his Belvey back to its stock configuration but for now the 440 does the job. He also believes his '58 Plymouth is a 50-60,000 mile car, but the odometer was zeroed after the built 440 was installed.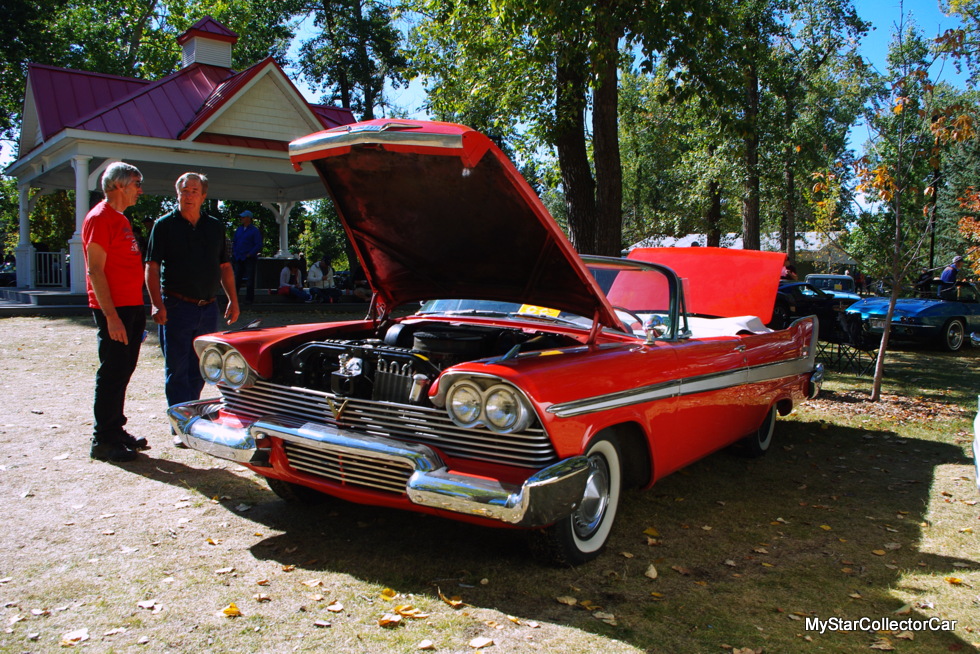 There many good clues—Arnold pointed out the original piping in the original interior and the whole car has a pristine factory look. The only departure from original is the paint job from the 1990s.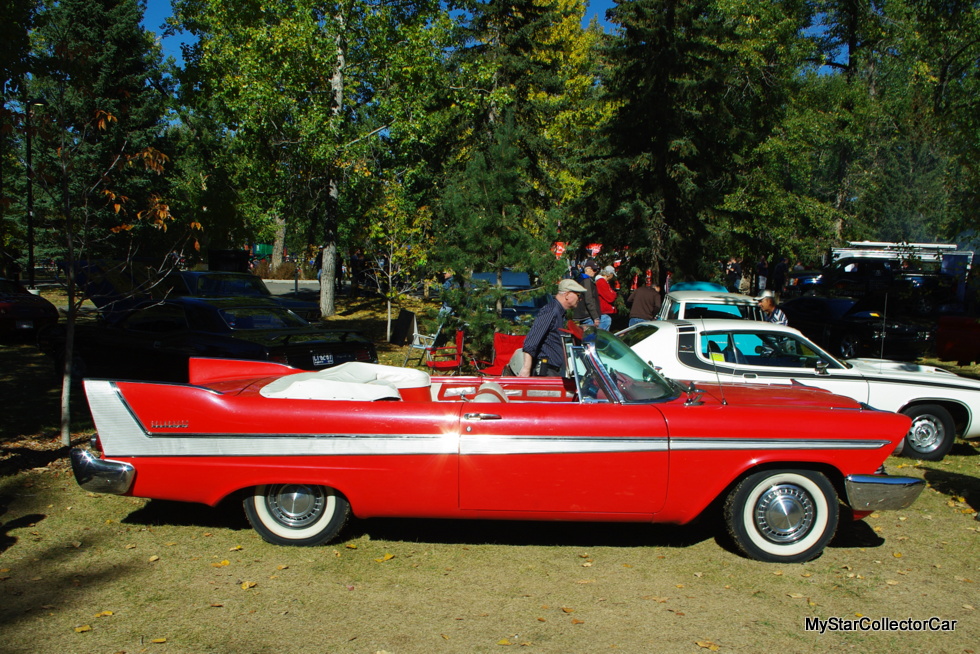 Arnold had a few adventures with the front end because it was rebuilt three times but, in Arnold's words, "Nobody knew how to do a proper alignment" so the car was a real adventure on the road.

Arnold said the Plymouth, "got a little scary at 65-70 miles per hour" so the alignment wasn't optional. He doesn't push the Belvedere on the road, but it does have highway gears so it's not working too hard at posted speeds.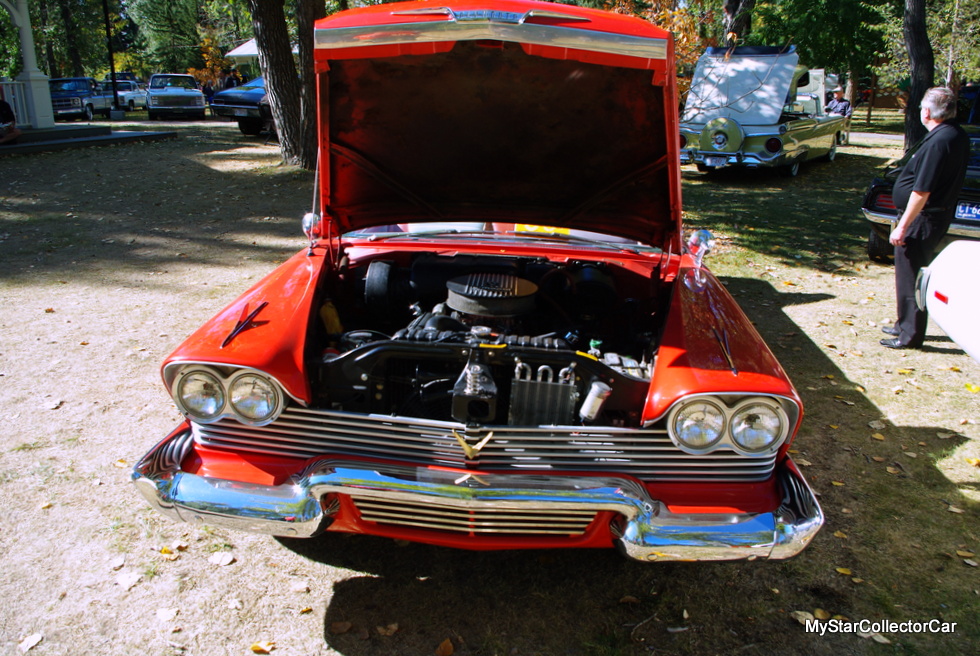 This car is driven regularly and Arnold treats it like a convertible so "the top goes down in the spring and it doesn't go back up until the fall". He's well aware of the rock star status, "you get hoots from people" and the "My dad/uncle brother had one" stories but he did encounter someone who really had a connection—a family member actually still owned a black Belvedere convertible in the same city.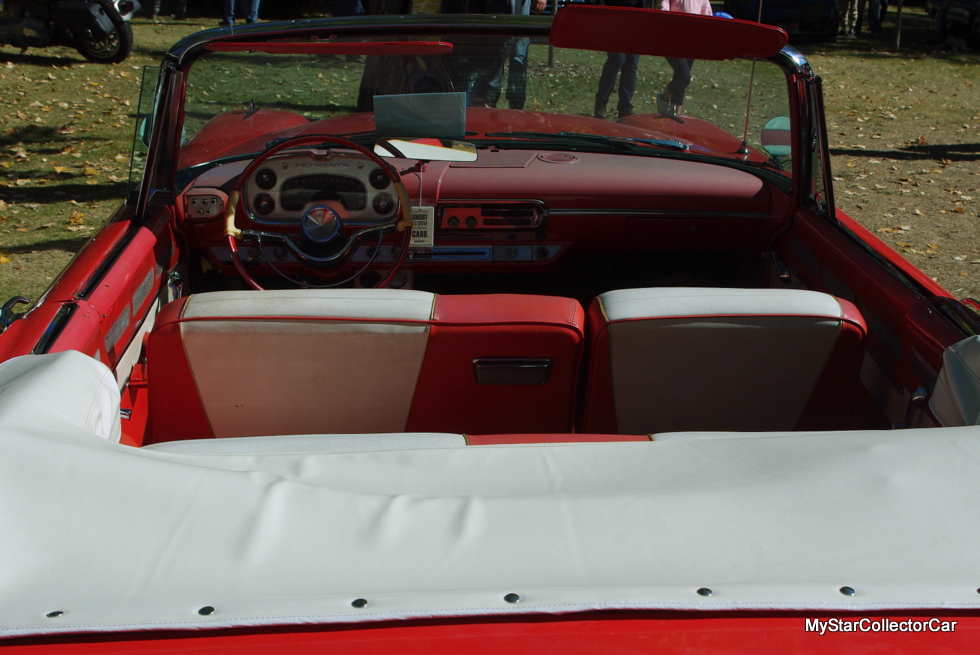 Arnold's Belvedere does have a problem with overheating in traffic despite its electric fan so he believes he can solve the problem with an upgraded radiator but overall he's extremely happy with his Plymouth. Arnold plans to be heavily involved with every phase because he "learned all the mechanicals" from his father.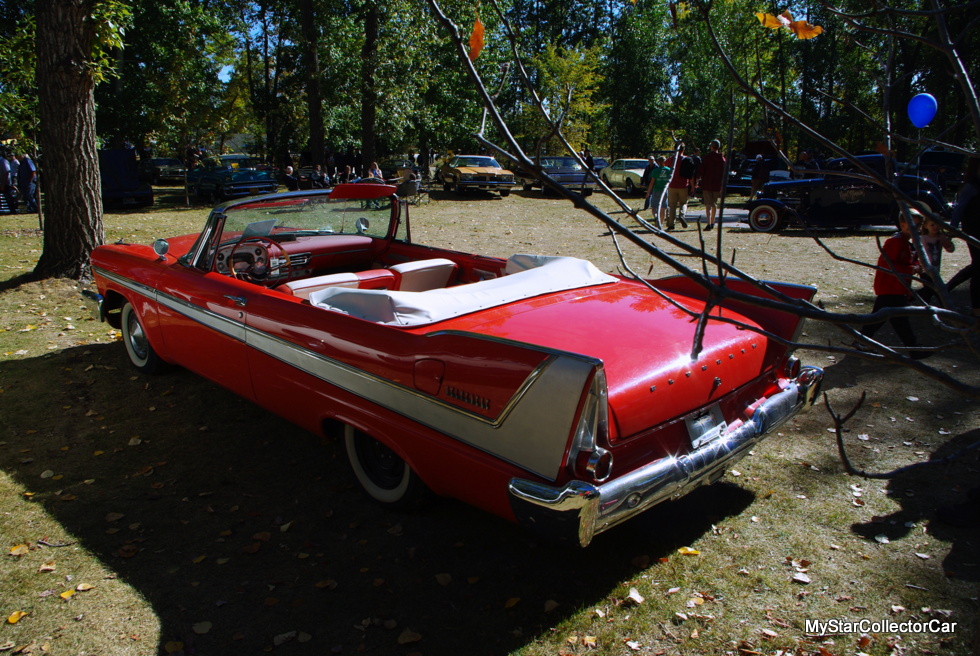 He owes a big debt of gratitude to the Dutch guy who turned him into a Mopar guy.
By: Jerry Sutherland
Jerry Sutherland is a veteran automotive writer with a primary focus on the collector car hobby. His work has been published in many outlets and publications, including the National Post, Calgary Herald, Edmonton Journal, Ottawa Citizen, Montreal Gazette, Saskatoon StarPhoenix, Regina Leader-Post,  Vancouver Sun and The Truth About Cars. He is also a regular contributor to Auto Roundup Publications.