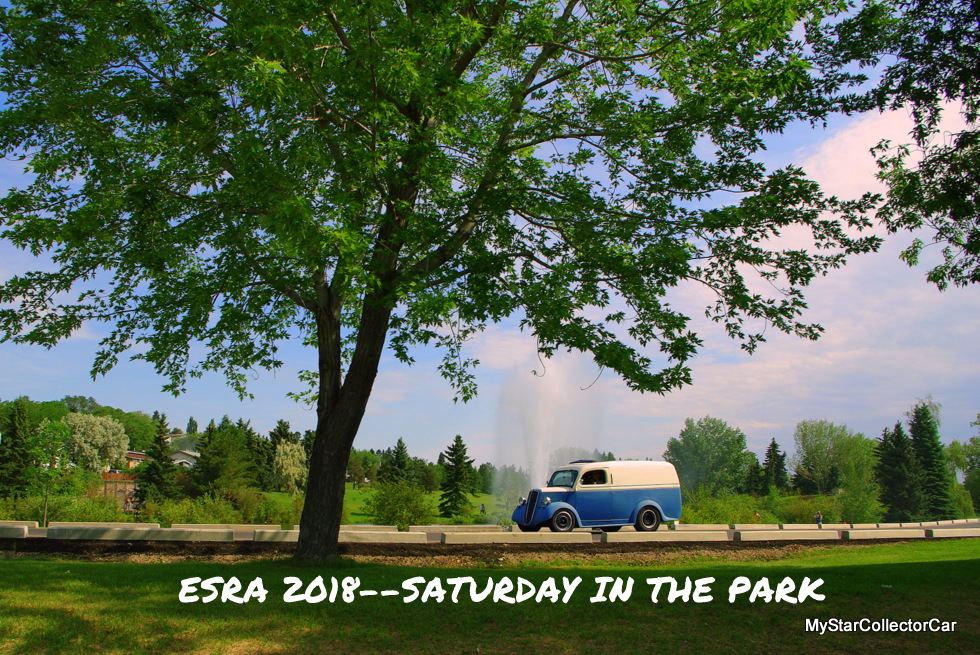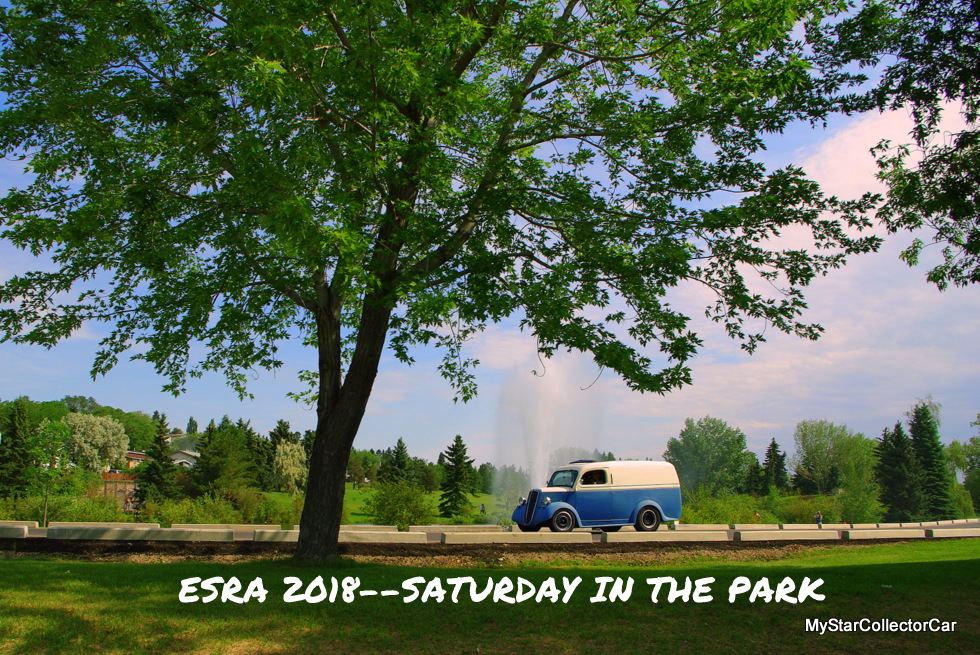 MyStarCollectorCar had never been to the ESRA car show at its new home in Rundle Park prior to this past weekend.
The new location can only be described as spectacular because Rundle Park is located along the river valley in Edmonton, Alberta and it is an amazing place to host a car show.
Timing is everything because an old classic instrumental titled 'Stranger in Paradise' came over the car radio in the Rundle Park parking lot and it seemed appropriate because the ESRA show at this venue qualifies when you mix this very cool park with vintage vehicles.
It didn't take long to discover a 1969 Dodge Dart GTS convertible at the ESRA show and MSCC was fortunate enough to find its owner to get the full story behind this car. MyStarCollectorCar will get all of the details behind this rare Mopar beauty in a future article.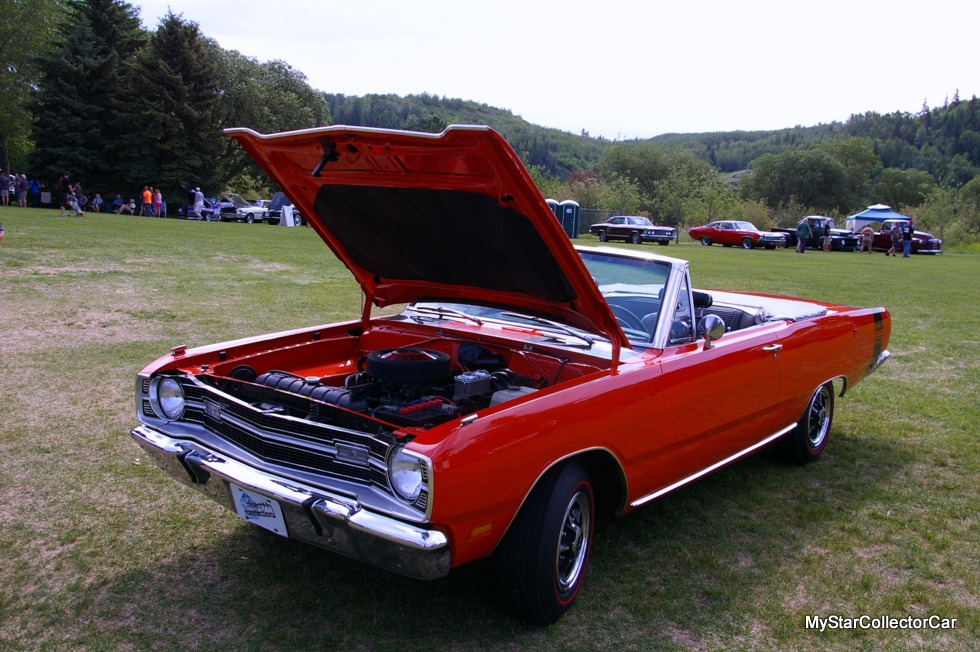 There were two unique 1954 Chevy models at the show: one was a customized Sedan Delivery with some very creative upgrades to the original vehicle. The owner modified the 64-year-old Chevy into a very cool resto mod that embraced all of the reasons that car guys put their own stamp on a custom project during the build process.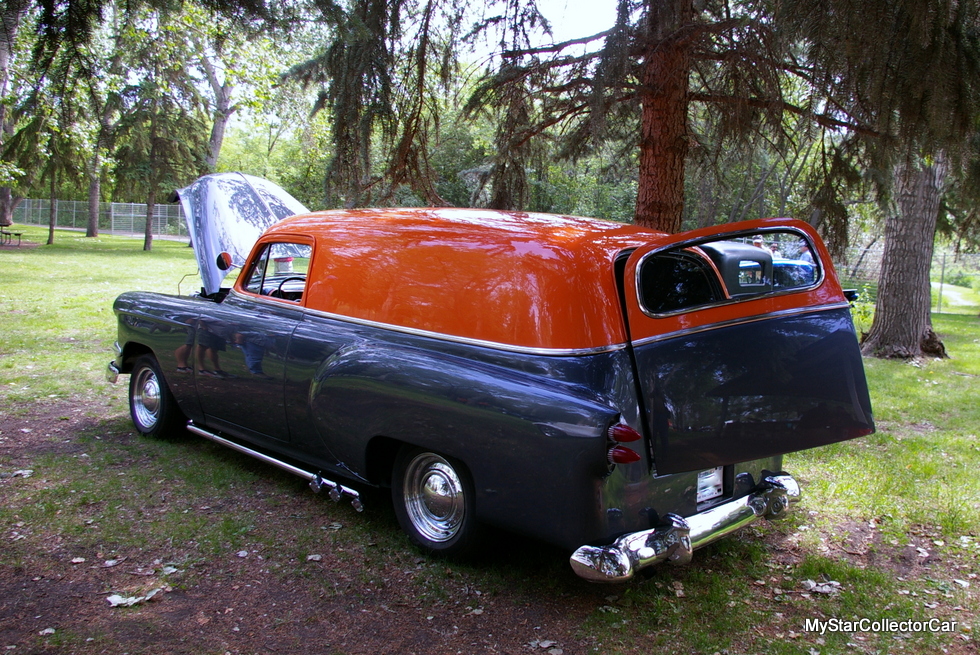 Its owner provided a phone number on his entry card and MyStar contacted him for a phone interview because we have all of the photos. Now we just need to get the story behind this very cool resto mod and provide the finished article to our readers at a future date.
The second owner of a 1954 Chevy owned a Handyman station wagon version and its owner was a woman (part of a husband-and-wife car guy/girl team) who can also expect to hear from us about her stock '54 wagon.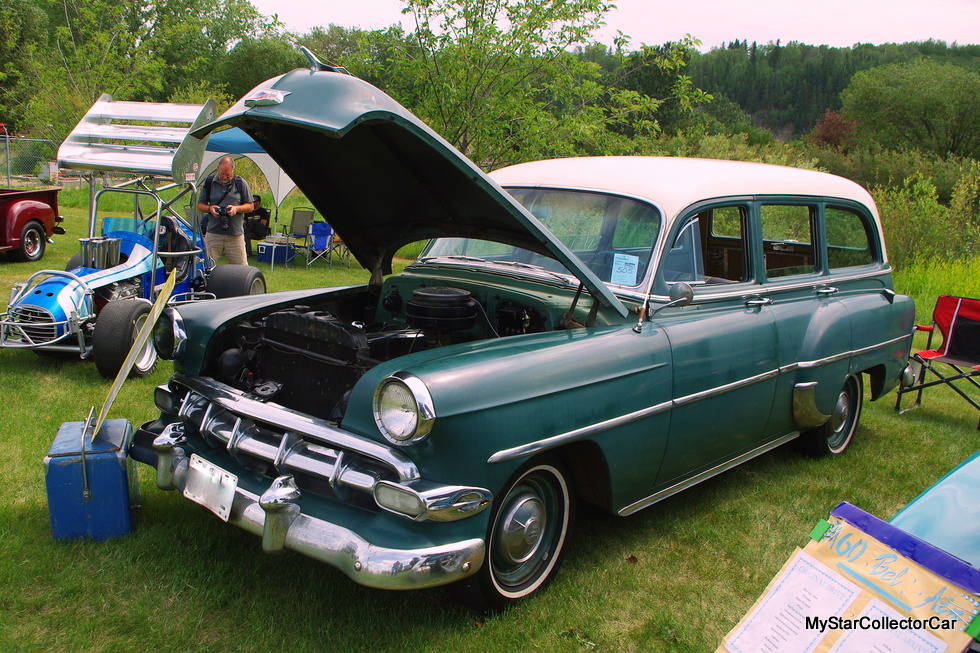 The wagon appears to be a survivor vehicle and we will let her fill in the blanks on this car for a future MyStarCollectorCar story.
Vintage trucks have gained a strong foothold in the car guy hobby so we tracked down the owner of a 1966 Dodge D-100 pickup to get the story behind the classic Mopar Sweptline truck.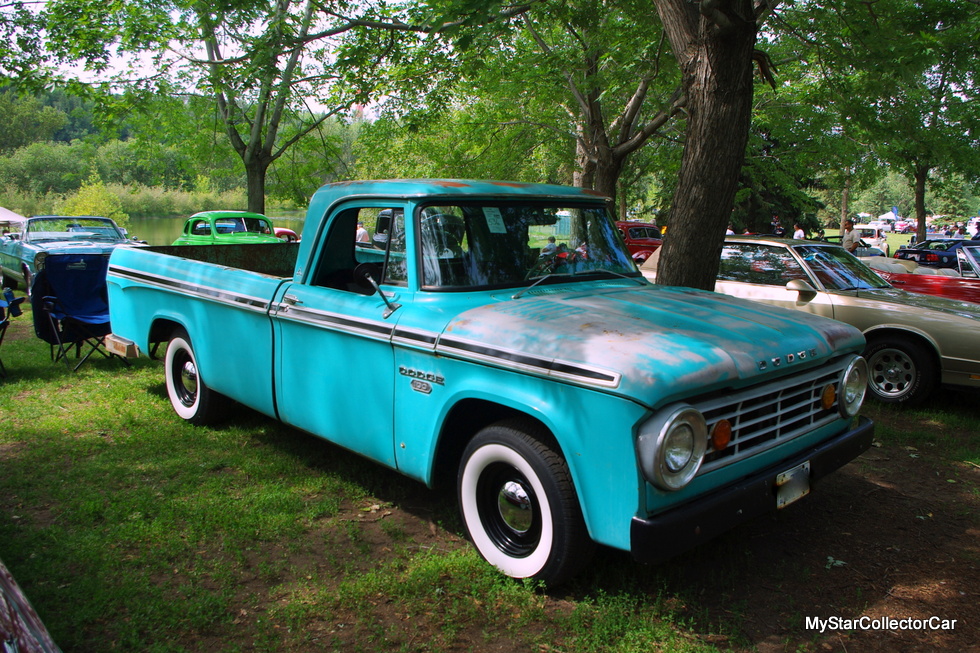 The young owner has some very good reasons why he was the proud owner of a truck built long before he was even born; and he will share them with our MyStar readers in a future article.
A 1947 Plymouth convertible had a brand new bad attitude under its hood in the form of a Mopar V-10.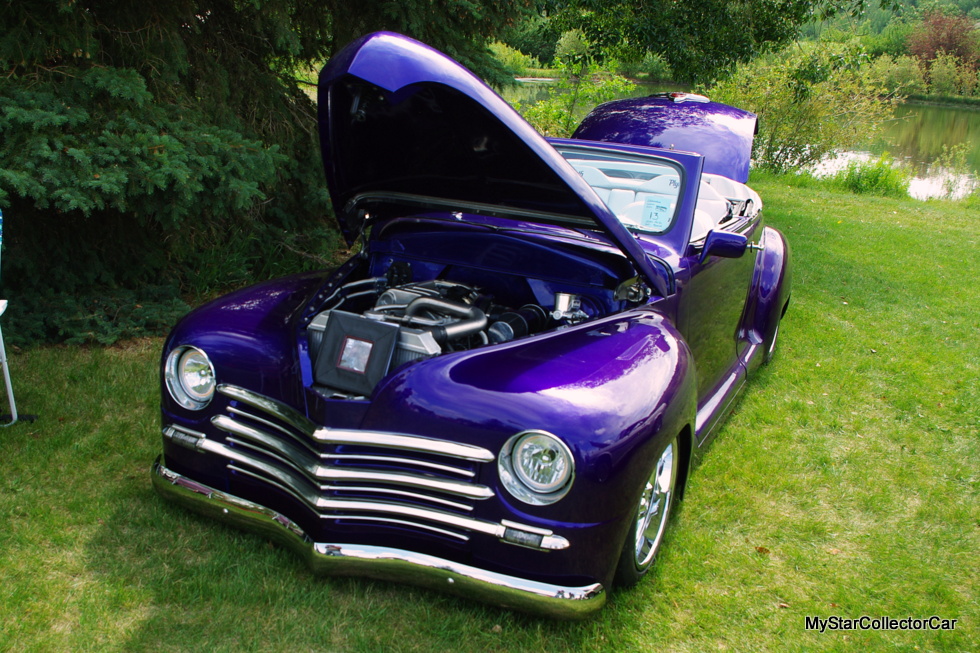 The classic style of the post-war Plymouth was still a big feature on this very cool resto mod- but now it's beautiful and beastly-and MyStarCollectorCar will deliver its entire story in a future piece.

1947 was also a very good year for Buick's automotive style and MyStar was able to interview the owner of an original two-door Sedanette model. The young car guy will likely head in a bold new direction with his 71-year-old Buick but, right now, he is enjoying a classic car from a time long before him.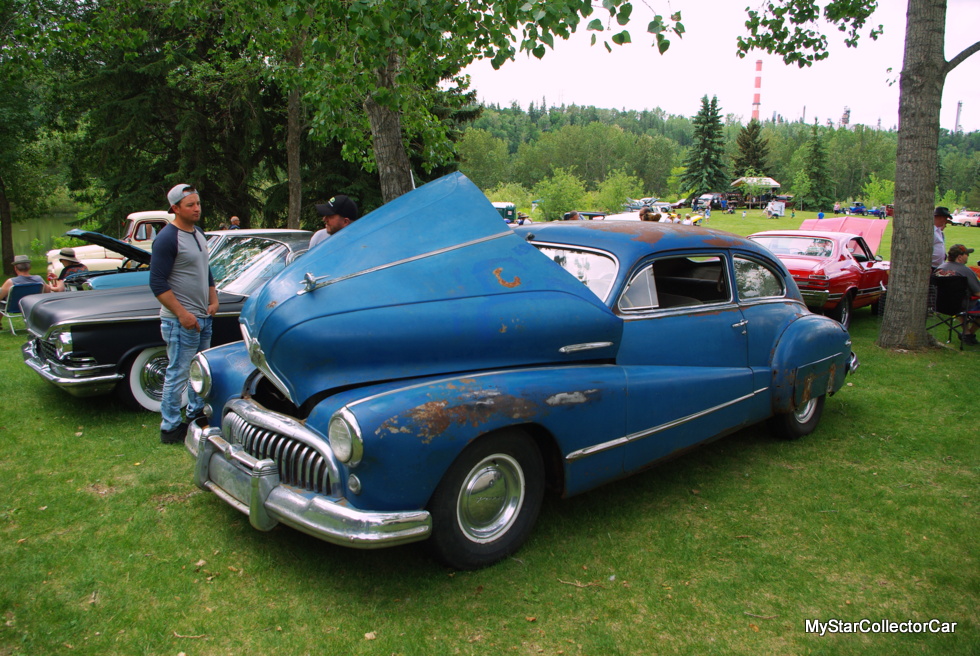 The full story behind this 71-year-old survivor Buick will be the basis for a future article here at MSCC.
MyStarCollectorCar stayed on the 1947 theme at the Edmonton show when we discovered a very original '47 Monarch convertible in the midst of all that automotive greatness at the ESRA event.
The Canadian-only Ford is an incredibly rare model and MyStarCollectorCar will tell its tale in a future article.
A 1927 Chrysler rat rod had an interesting story behind it; plus it had a talented owner who was using it as a kid-hauler at the ESRA show. There is always a story behind a rat rod and MyStarCollectorCar was able to connect with the '27 Chrysler's owner to get the details behind his build. Look for the reasons behind this free-form project in a future MSCC article.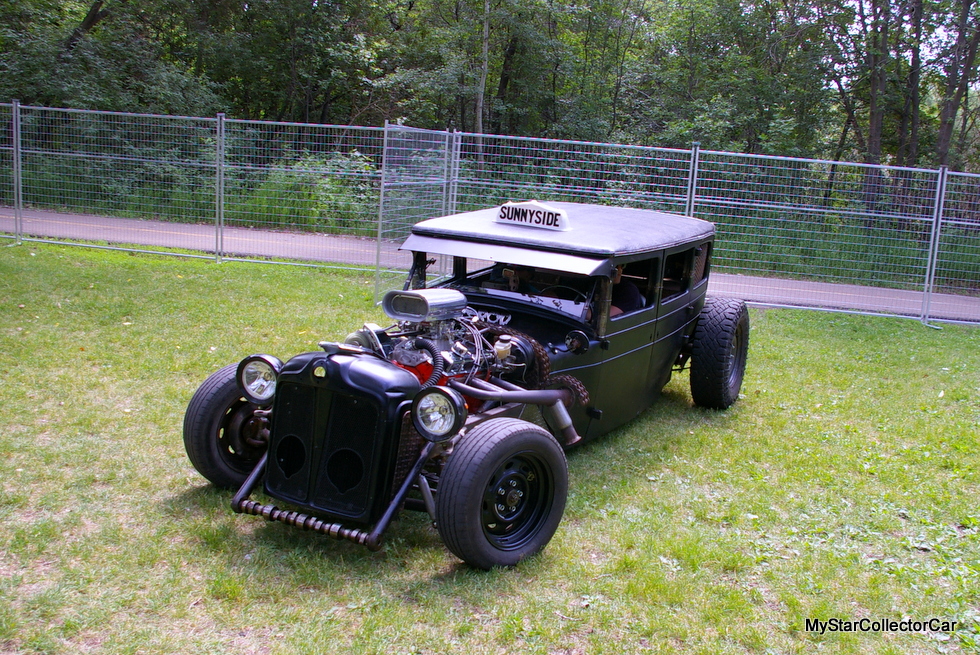 A 1954 Chevy pickup truck also had a creative owner who took and hands-on approach to his resto mod project. These types of builds require a practical approach in a retro hot-rodder kind of way, and this '54 Chevy truck was a good example of a car guy who was able to put together a very cool truck from a used parts inventory.
The last vehicle on our ESRA list was a custom 1956 Ford F-100 panel truck that was taken to a very high level by its last two owners. There is a good reason why MyStarCollectorCar wanted to include the past two owners in the truck's history and the answer will be found in a future MSCC article.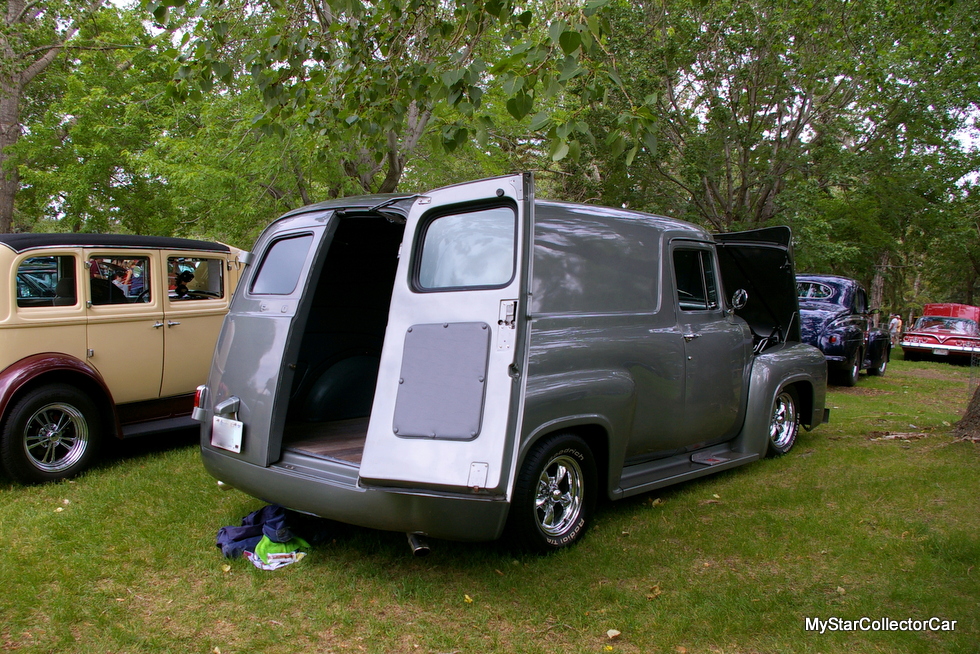 The move by the Edmonton Street Rod Association to Rundle Park was a good one because their new location is a home run of a choice and they picked a car guy paradise.

 
BY: Jim Sutherland
Jim Sutherland is a veteran automotive writer whose work has been published by many major print and online publications. The list includes Calgary Herald, The Truth About Cars, Red Deer Advocate, RPM Magazine, Edmonton Journal, Montreal Gazette, Windsor Star, Vancouver Province, and Post Media Wheels Section.