Mike Casky is only the second owner of a beautiful 1971 GMC pickup truck and he knows the first owner very well because the previous owner is his father.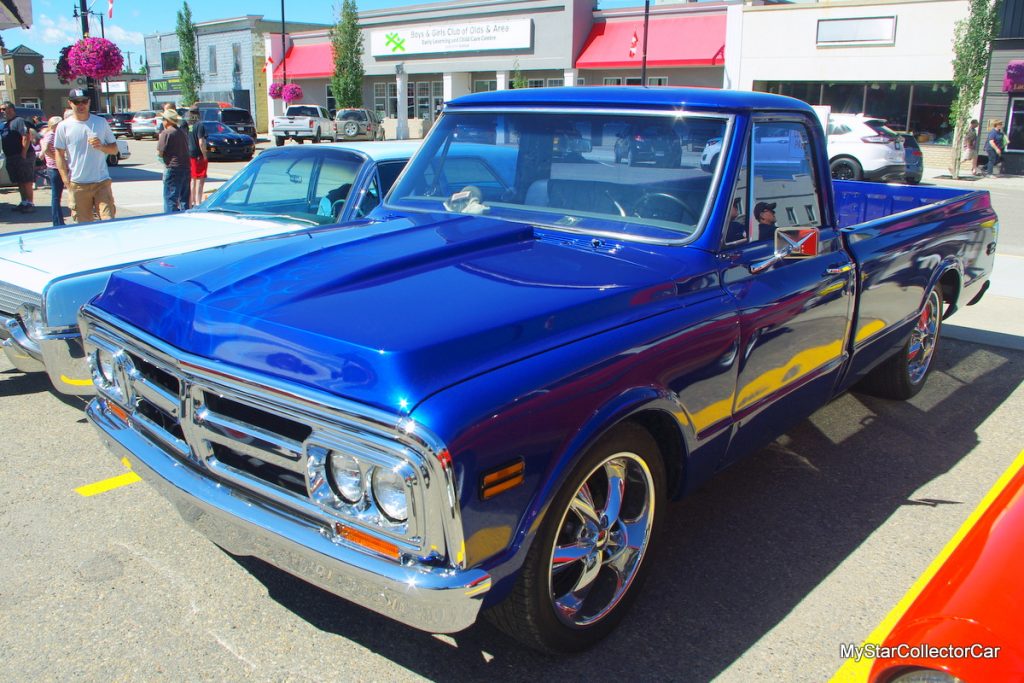 The GMC was also an upscale workhorse when Mike's father bought it, even though it would be no stranger to hard work on the family farm.
Mike's GMC was equipped with a deluxe trim package, 350 V-8, automatic transmission, and front disc brakes to make it more civilized for any trips to town. However, the GMC was purchased for farm work so eventually time ran its course and the pickup was retired from active duty after years of hard duty.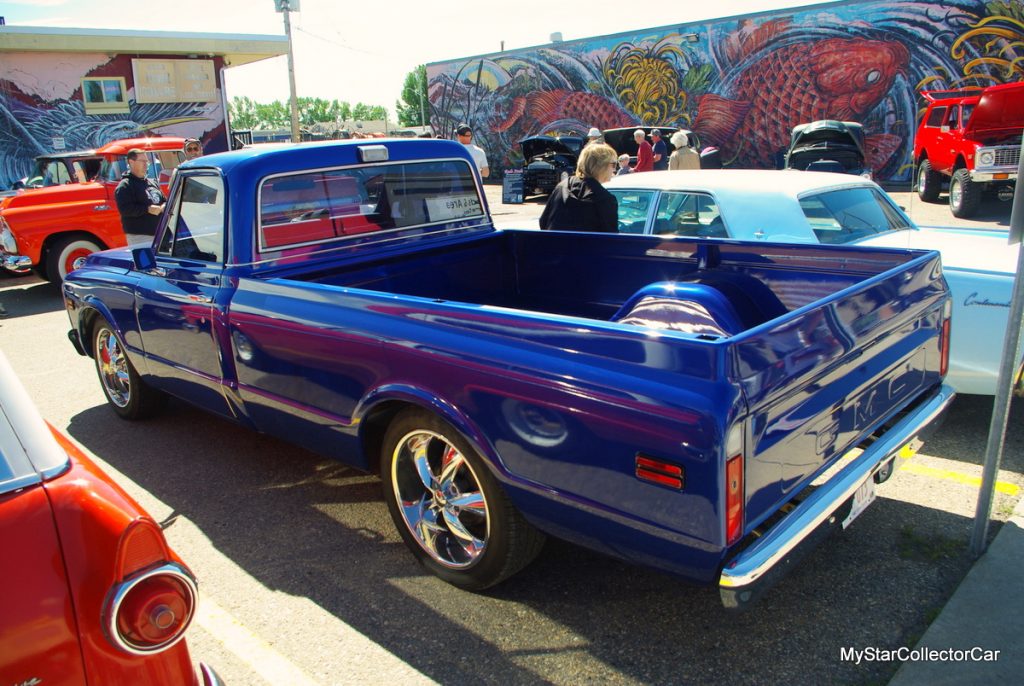 Mike recalled his earliest memories of the truck when he was about 6 or 7 years old and drove the truck for the first time. Most farm kids learn how to drive at an early age because they need to learn how to drive equipment, whether it is a tractor or a 1971 GMC.

Mike was able to steer the truck at low speed while his father threw bales to the livestock from the back end of pickup. Mike was a tad too short to reach the pedals, so his father pulled out the manual choke a little to give the engine a faster idle-and Mike stopped the truck by turning off the ignition.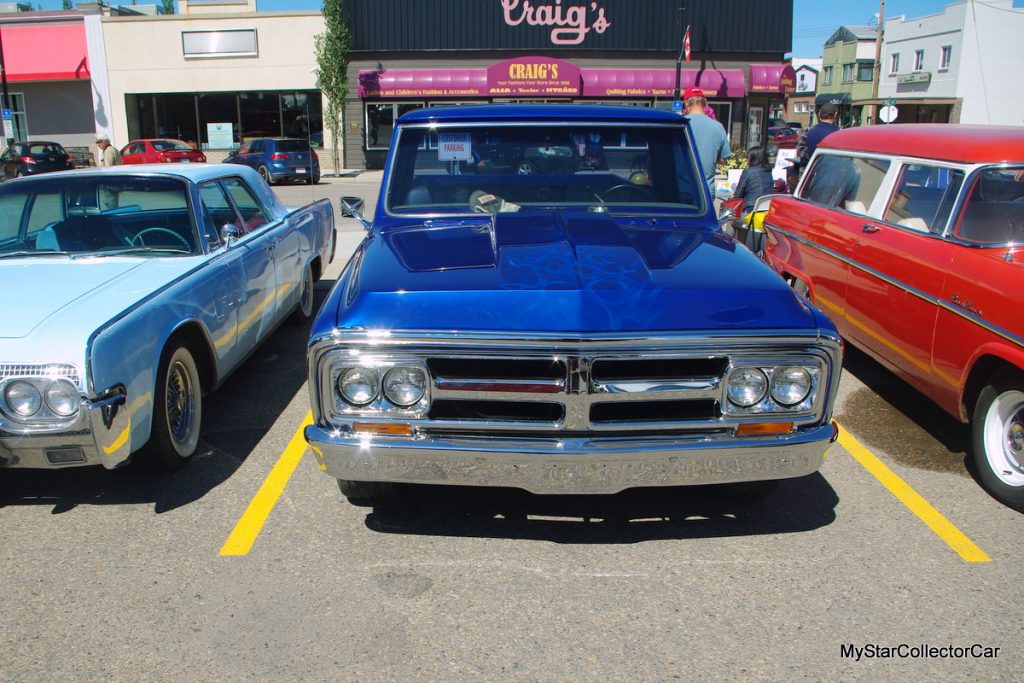 Incidentally, the truck was originally equipped with an automatic choke, but Mike's dad converted the engine to a manual choke for more efficiency- maybe even including how to use his young son as a driver. The driving lessons took place at very low speeds and gave Mike early confidence as a young kid until he got behind the wheel as a teenager.
As mentioned, the GMC was dropped from the starting lineup at the farm until Mike became its owner for the princely sum of one dollar at 14. Mike and his father began a major frame-off resto mod process on the truck, including an engine swap from the original 350 to an L-82 version donated by a 1979 Corvette.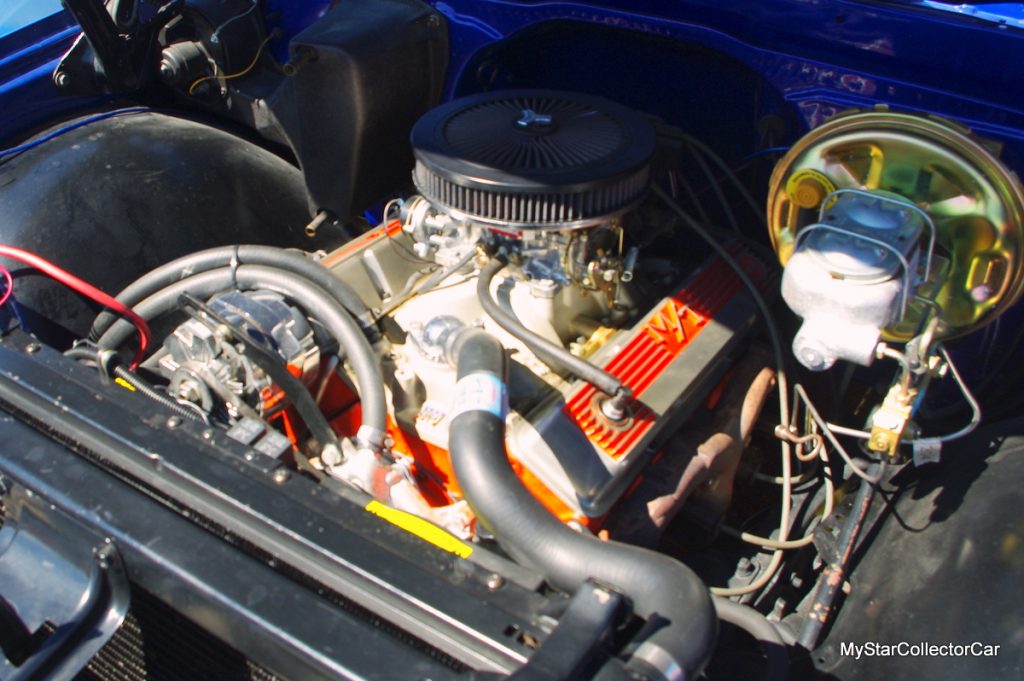 The engine was hooked up to a Turbo 400 automatic and gave the GMC more punch when it became Mike's daily driver during his high school years. The entire swap was made possible because Mike's uncle owned an auto-wreckers and was able to provide a great family rate on the powertrain purchase.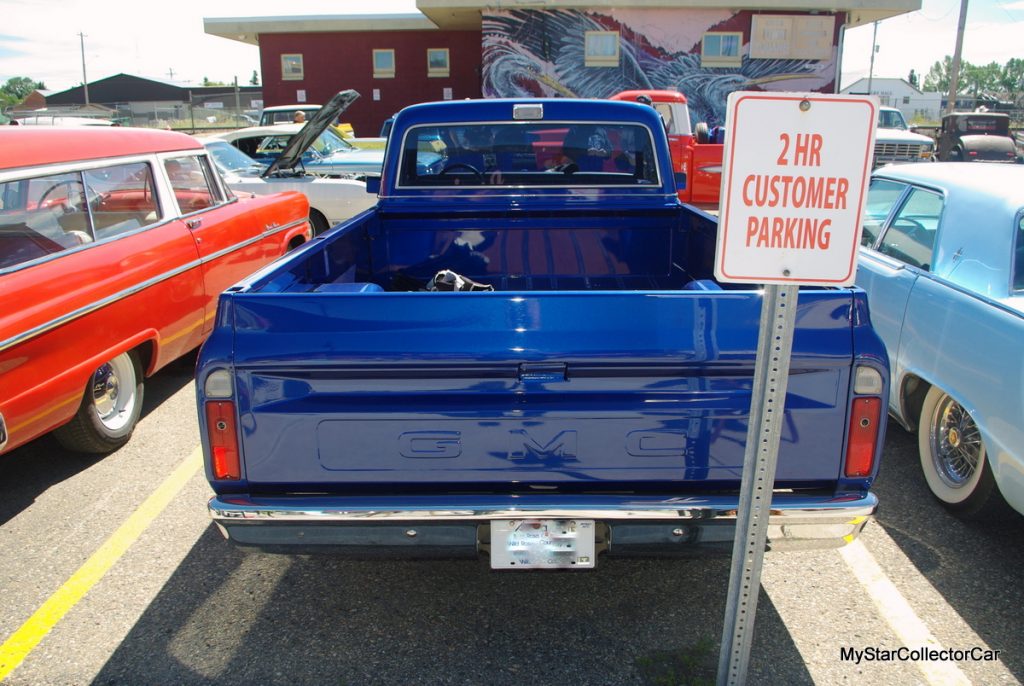 Eventually the stylish '71 GMC underwent a major cosmetic overhaul that included a color change, hood cowl, 20-inch custom wheels, and trim package removal to give the truck a cooler overall look. It still sports its original bench seat, but that component and every other element of its interior has undergone a renewal process, including the weatherstripping in Mike's truck.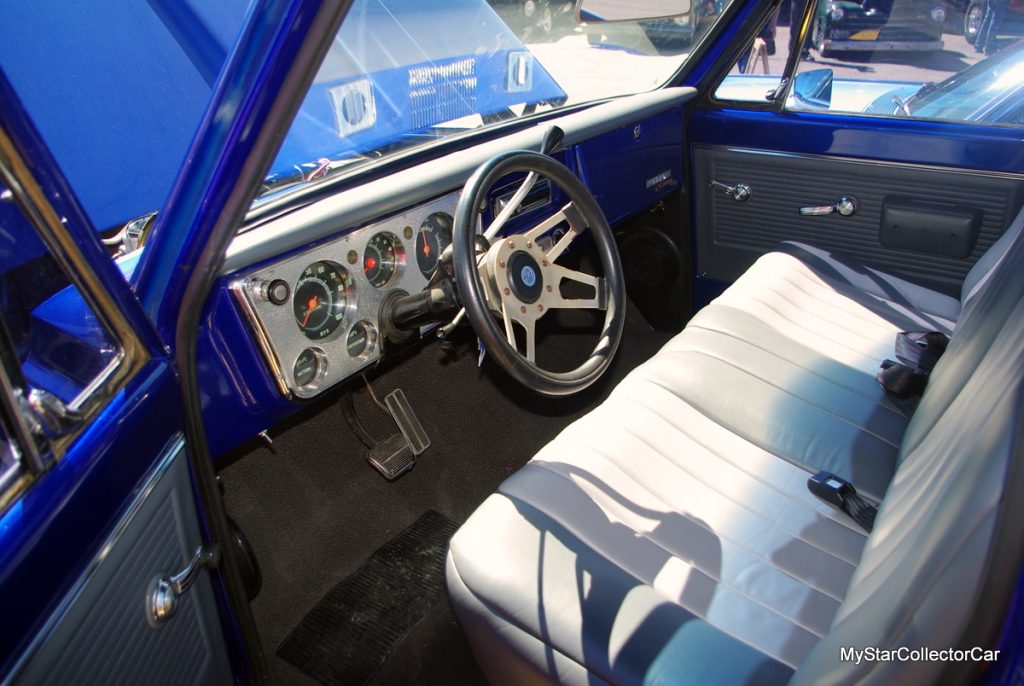 These days the 1971 GMC is far removed from its history, first as a farm vehicle and then as Mike's daily driver during his teenaged years. Mike has used the truck sparingly over the past few years and has not put many miles on it since its transformation into a resto mod.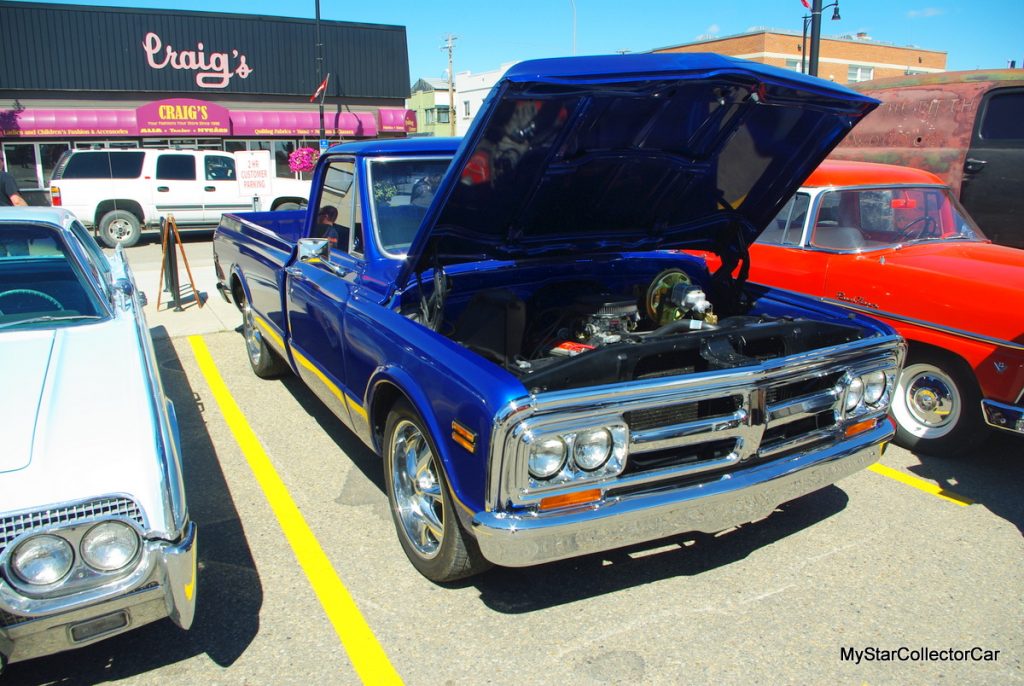 However, every mile is a trip down memory lane for Mike.
BY: Jim Sutherland
Jim Sutherland is a veteran automotive writer whose work has been published by many major print and online publications. The list includes Calgary Herald, The Truth About Cars, Red Deer Advocate, RPM Magazine, Edmonton Journal, Montreal Gazette, Windsor Star, Vancouver Province, and Post Media Wheels Section.